Kavanaugh avoids answering Harris on marriage-equality as settled law question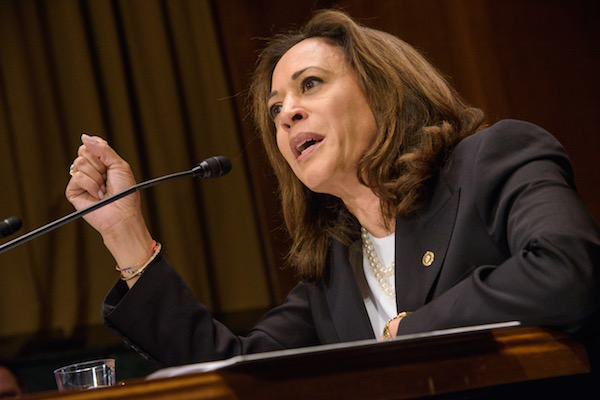 Brett Kavanaugh today declined to say whether he thinks the 2015 Supreme Court decision, Obergefell v. Hodges, legalizing same-sex marriage nationwide was correctly decided.
Kavanaugh mansplains to @KamalaHarris, who despite her best efforts can't get him to agree he won't vote to overturn SCOTUS ruling giving LGBTs right to marry. pic.twitter.com/pUNoJRzBs0

— Aaron Rupar (@atrupar) September 6, 2018
His refusal to take a position is in line with a position he has taken throughout his hearing that it would be inappropriate for him to comment on case matters. Kavanaugh referred simply to Justice Kennedy's statement that "the days of discrimination against gay and lesbian Americans are over."
The same-sex marriage decision was authored by Justice Anthony Kennedy, whom Kavanaugh hopes to replace on the court.  While Kennedy ruled favorably on several LGBT civil rights cases during his tenure, his final ruling such ruling was one that ruled in favor of a baker who refused to create a wedding cake for a gay male couple.
Pulse nightclub survivor 'at a loss' over Texas elementary school massacre
Brandon Wolf is Equality Florida's press secretary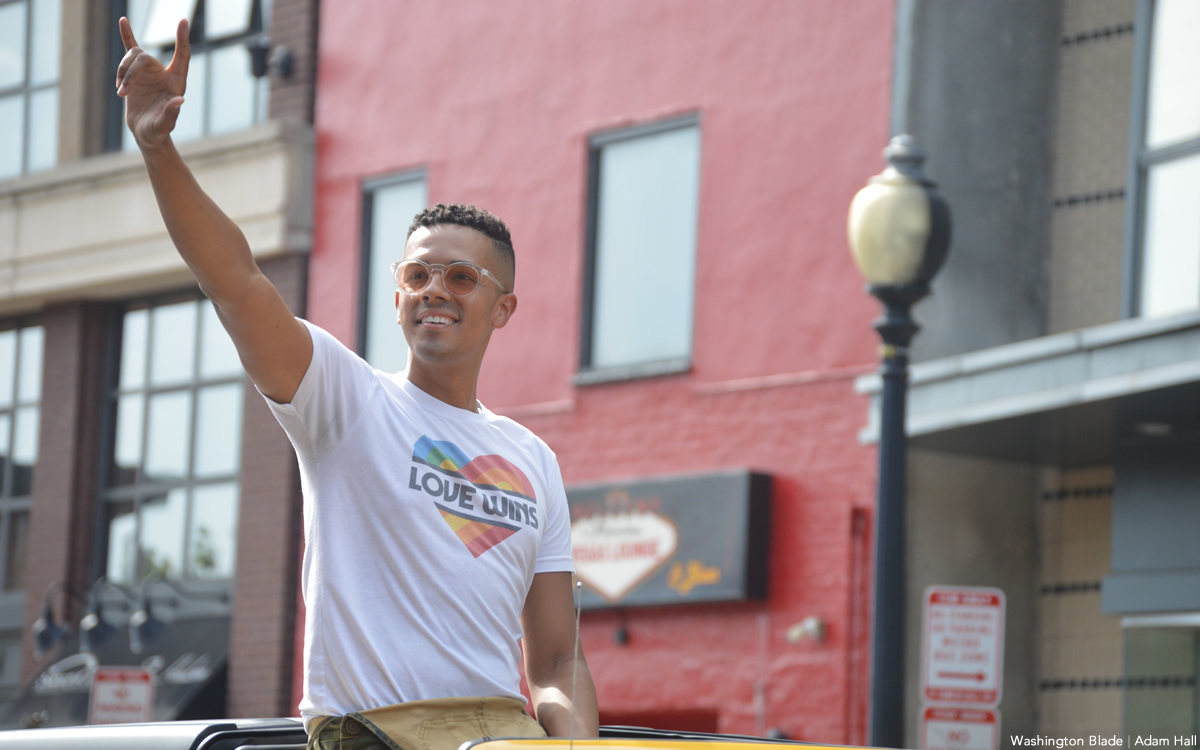 ORLANDO, Fla. — A survivor of the Pulse nightclub massacre on Wednesday said he is "at a loss" over the massacre at a Texas elementary school that left 21 people dead.
"Twenty-one people were murdered," said Equality Florida Press Secretary Brandon Wolf in a statement he sent to the Washington Blade a day after a gunman killed 21 people inside Robb Elementary School in Uvalde, Texas. "Nineteen of them were children — babies. That means 19 families sent their elementary age kids off to school only to get the worst news: That their babies would be leaving class in body bags."
Wolf was inside the Pulse nightclub in Orlando, Fla., on June 12, 2016, when a gunman opened fire and killed 49 people. His two close friends — Christopher "Drew" Leinonen and his fiancé, Juan Guerrero — were among those killed.
Wolf in his statement noted "right wing politicians have spent the past year insisting that the greatest threats our children face are the potential they'll learn that this nation was built on the backs of enslaved Black people or that their teacher uses they/them pronouns."
"They've banned books, censored curriculum and bastardized history lessons," said Wolf. "All the while, they haven't lifted a finger to protect kids from what is killing them."
Equality Florida echoed Wolf's sentiments.
We have an entire faction of extremists laser focused on banning books, propagandizing history, and bastardizing curriculum while the nightmare of gun violence ravages our kids without end.

Heartbroken for those shattered by gun violence today. https://t.co/ED7ItnNR2T

— Equality Florida (@equalityfl) May 24, 2022
"I am heartbroken for the shattered families," added Wolf. "Grief-stricken for these stolen lives. And enraged at the power-hungry leaders who have chosen time and again to serve up this country's most vulnerable as sacrifices in exchange for a boost up the ladder of their own ambitions."
Axel Rodríguez's friend, Xavier Serrano Rosado, died inside the Pulse nightclub.
Rodríguez told the Blade that Tuesday was "such a dad day for us here" in Orlando.
"It is like going through the same emotions we had when the attack at Pulse happened, but it's even worse because we are talking about children," he said. "When will our government stop thinking about money and stop this madness? Everyone now can obtain a gun anywhere. I just cannot comprehend that at all."
The Pulse nightclub massacre was the deadliest mass shooting in modern U.S. history until a gunman on Oct. 1, 2017, killed 60 people at a concert in Las Vegas.
A gunman on Feb. 14, 2018, killed 17 people at Marjory Stoneman Douglas High School in Parkland, Fla. Twenty children and six adults died in the massacre at the Sandy Hook Elementary School massacre in Newtown, Conn., on Dec. 14, 2012.
The Robb Elementary School massacre took place less than three years after a gunman killed 22 people at a Walmart in El Paso, Texas.
"There are no words," tweeted Pride Center San Antonio, which is roughly 90 minutes east of Robb Elementary School, on Wednesday.
There are no words… #uvaldetx #texasstrong #prayforuvalde pic.twitter.com/O9QhjDre3M

— The Center – Pride Center San Antonio (@PrideCenterSA) May 25, 2022
"Our hearts are with the Uvalde community," said Equality Texas on Tuesday. "Every child deserves to free safe at school."
Every child deserves to feel safe at school

— Equality Texas (@EqualityTexas) May 24, 2022
Governor Newsom & Legislative Leaders to expedite gun reform legislation
"California will not stand by as kids across the country are gunned down- Guns are now the leading cause of death for kids in America"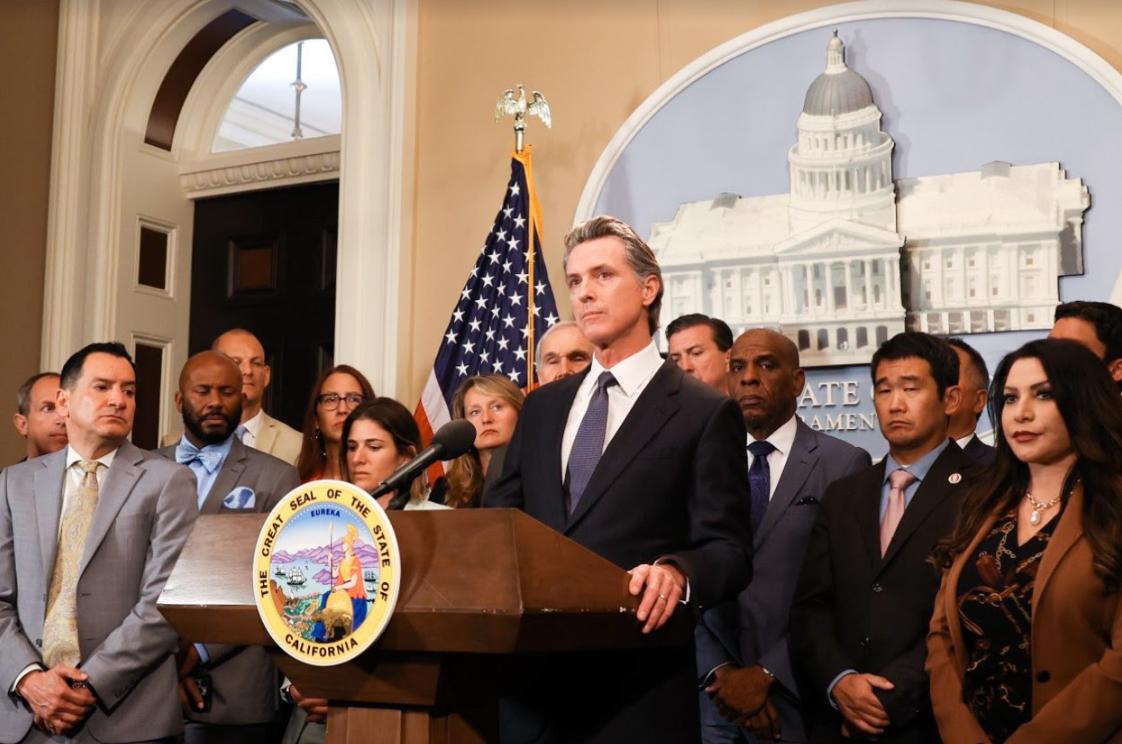 SACRAMENTO – Following a mass shooting at an elementary school in Texas that left at least 19 children and two adults dead Tuesday, Governor Gavin Newsom, Senate President pro Tempore Toni G. Atkins (D-San Diego) and Assembly Speaker Anthony Rendon (D-Lakewood) announced California will expedite commonsense gun safety laws that will protect people from gun violence.
"California will not stand by as kids across the country are gunned down," Governor Newsom said. "Guns are now the leading cause of death for kids in America. While the U.S. Senate stands idly by and activist federal judges strike down commonsense gun laws across our nation, California will act with the urgency this crisis demands. The Second Amendment is not a suicide pact. We will not let one more day go by without taking action to save lives."
"We have gotten to a point where we can't live our lives without the very real fear that every time we say goodbye to our children, spouses, and friends, it could be the last," said Senate President pro Tempore Toni G. Atkins (D-San Diego).
"These dreadful, devastating tragedies have to stop. Every politician, judge, or Supreme Court Justice who has opted to put more guns on our streets needs to resign today and hang their heads in deep shame. We have to do everything in our power to get guns out of our classrooms and grocery stores and away from people who should never have them. That includes our work this week to move expeditiously on more than a dozen bills that make our communities safer, and I'll be continuing to work alongside Speaker Rendon and Governor Newsom to ensure that these bills move swiftly through the legislative process so that they can start to make positive change in our communities."

"In the face of repeated tragedies in our state and elsewhere, California remains committed to doing everything we can to stem the violence," said Assembly Speaker Anthony Rendon. "As a society, we must do better."

"There have been more mass shootings in the U.S. in 2022 than days in the year," said California Attorney General Rob Bonta.
"In California, we refuse to accept the current norm. We will continue to call on our federal leaders and neighboring states to do more, because our nation's current standard for preventing gun violence is unacceptable. Our children should not suffer this burden. Active shooter drills, metal detectors, and schools that look like prisons are not the answer — we need commonsense gun safety laws. We are sick and tired of seeing young and promising lives cut short due to gun violence. We at the California Department of Justice and leaders throughout California know that addressing gun violence is critical to public safety. As your Attorney General, I vow to do much more than send thoughts and prayers — I will use the full force of the law and my office to end gun violence."
An initial package of bills the Governor has committed to signing include:
AB 2571 (Bauer-Kahan) – Restricts advertising of firearms to minors
AB 1621 (Gipson) – Restricts ghost guns and the parts and kits used to build them
SB 1327 (Hertzberg) – Creates private right of action to limit spread of illegal assault weapons and ghost guns
AB 1594 (Ting) – Allows governments and victims of gun violence to sue manufacturers and sellers of firearms
Governor Newsom and legislative leaders said they will continue working together to expedite additional bills pending before the legislature aimed at curbing gun violence and increasing safety in California communities.
"I heard the news about Uvalde, just as I was getting ready to pick up my kids from school. I can see how this can happen at any school, anywhere in the country," said Assembly Member Miguel Santiago who represents a portion of downtown Los Angeles.
"This comes on top of shootings in Buffalo, Laguna Hills, and at Grand Central Market one block from my District Office. We need stricter gun laws and we need them right now! That's why I'm proud to join Governor Newsom and legislative leaders in the call for gun safety laws. I am also co-authoring AB 1594 (Asm. Ting) which helps gun violence survivors pursue legal action against gun manufacturers and AB 1621 (Asm. Gipson) which will help us get ghost guns off our streets for good," Santiago added.
Montana Dept. of Health & Human Services defies court on Trans order
The State is willfully refusing to comply & in doing so is showing their true colors- these regulations are about harming trans Montanans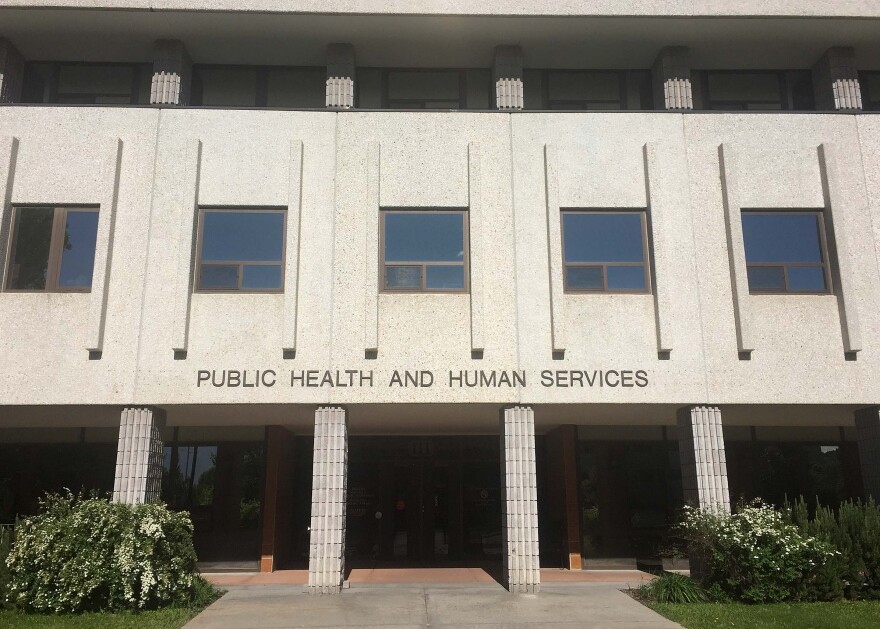 BILLINGS, Mt. – The state of Montana Department of Public Health and Human Services (DPHHS) is openly defying an order by a state district court which had granted a preliminary injunction requiring the agency to comply with the Court's order to return to the 2017 standard for changing the gender marker on birth certificates.
Nearly one month after a state district court granted a preliminary injunction in Marquez v. State of Montana, the State is still refusing to comply.
On April 21, 2022, a Yellowstone County District Court ordered the state to stop enforcing SB 280, a law passed last year that restricts how and when the gender marker on a Montana birth certificate can be changed, and to revert to the previous procedure in place for updating the gender marker on a birth certificate. That procedure allowed for transgender Montanans to update the gender marker on their birth certificate through various means, including completion of a simple attestation form.
The department issued an emergency order Monday claiming that the agency is unable to comply saying said the court's decision leaves them in "an ambiguous and uncertain situation," which officials are blaming saying they cannot return to the "status quo" as requested by the court order, because that system no longer exists, since SB 280 required the department eliminate the 2017 rule.
"The court did not issue a mandatory injunction directing the department to re-implement the 2017 rule," the emergency rule read. "Accordingly, there is currently no non-enjoined regulatory mechanism by which the department can accept and process birth certificate sex identification amendment applications."
"Sex is different from gender and is an immutable genetic fact, which is not changeable, even by surgery," the DPHHS emergency rule continued.
The ACLU of Montana, the ACLU Foundation LGBTQ & HIV Project, and Nixon Peabody LLP who represented the two transgender plaintiffs who sought to change the gender marker on their birth certificates, and challenged Senate bill SB 280 passed by the 2021 Montana Legislature that changed the gender marker rule on birth certificates, issued a statement:
"The Court order could not be more clear. The Court ordered the State to preserve the status quo by providing our clients and all transgender Montanans the ability to amend the gender marker on their birth certificates—as was the law prior to the passage of SB 280. The State is willfully refusing to comply, and in doing so is showing their true colors – these laws and regulations are about harming transgender Montanans. We intend to take this up in Court."
In an email, DPHHS spokesman Jon Ebelt wrote, "The Department of Public Health and Human Services believes that all individuals should be treated with dignity and respect, and that they should be provided all of the rights and protections to which they are entitled under the Constitutions and laws of the State of Montana and of the United States. As noted in the emergency rule, the Department has an obligation to ensure the accuracy of vital records. The rule obeys the court's order, addresses a critical regulatory gap, and remains consistent with current law, as well as the science."
"In the state's non-compliance with the order, they showed their true colors," said Akilah Lane, staff attorney for the Montana ACLU. "These laws and this emergency rule are intended to harm transgender Montanans, and that's what it has done."
Lane said the ACLU intends to take up this matter in court and they've been in communication with opposing counsel on the case.