LA City Council earmarks $850K toward LGBT Center expansion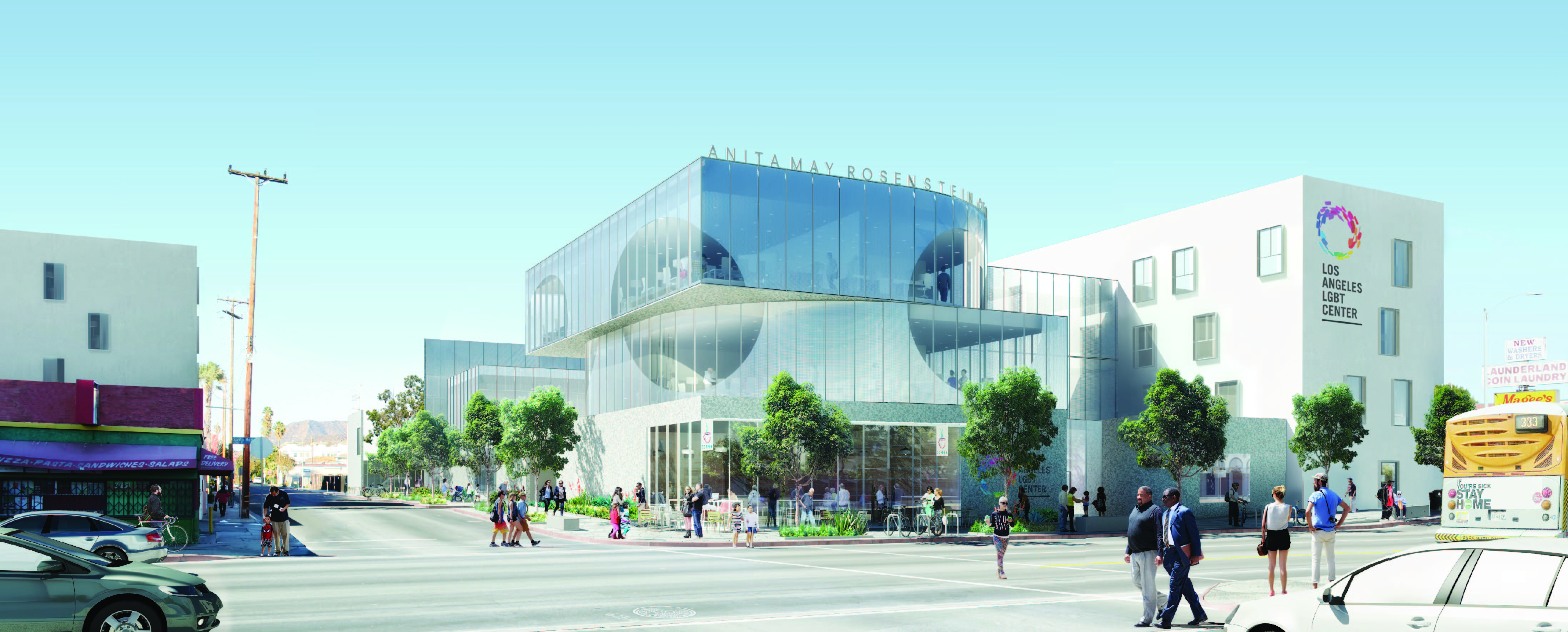 The Los Angeles City Council approved two motions Friday to allocate grants from the city's budget totaling $850,000 to be allocated toward construction of the LGBT Center's Anita May Rosenstein Campus. The grants are for construction of affordable housing, homeless beds, and homelessness services, to be located across from The Village at Ed Gould Plaza on North McCadden Place in East Hollywood.
Both motions were sponsored by Councilmember David Ryu, (D-Council District 4).
In a statement released by his office Ryu noted, "Without a doubt, the Anita May Rosenstein Campus will change lives. This campus will mean 98 units for seniors, 25 units for youth, and 100 beds for homeless youth with services, staff and street improvements surrounding the center."
The Anita May Rosenstein Campus is expected to cost about $135 million, and provide 98 units of affordable housing for seniors, 25 units of affordable housing for youth, 60 beds for the transitional living program, 40 emergency overnight beds, as well as a commercial-grade kitchen, on-site parking, and a number of services and resources for individuals experiencing homelessness.
"I firmly believe that when completed, the Anita May Rosenstein Campus will be the pride of Hollywood," Ryu said.
The Los Angeles LGBT Center's new administrative headquarters will be located at the Rosenstein Campus, a move that the Center notes will freespace in its McDonald/Wright building to become entirely a health and medical center. The Center noted that this would allow expansion to address the growing demand for health-related services, including medical care, mental health, addiction recovery, HIV/STD testing and treatment, and much more.
Ryu's office outlined that the Center has received generous private support and public funding, including from Proposition HHH, $4.9 million in Community Development Block Grant (CDBG) funding, as well as $50,000 from Councilmember Ryu's discretionary funds.
The Anita May Rosenstein Campus is set to be completed on schedule in early 2019. It will include street infrastructure improvements on Santa Monica Boulevard, McCadden Place and Las Palmas Avenue.
"Building a large intergenerational housing campus isn't always easy," Ryu said. "But you don't change lives with 'easy.' It takes hard work and a clear focus to get housing like this built, and to make a real difference in solving homelessness in Hollywood and in the City of Los Angeles."
This story is in development.
Reporting by the staff of the Los Angeles Blade
Gun industry advertising to kids & restricting ghost guns Calif. laws signed
Latest nation-leading action to protect Californians from gun violence adds to decades of California leadership on gun safety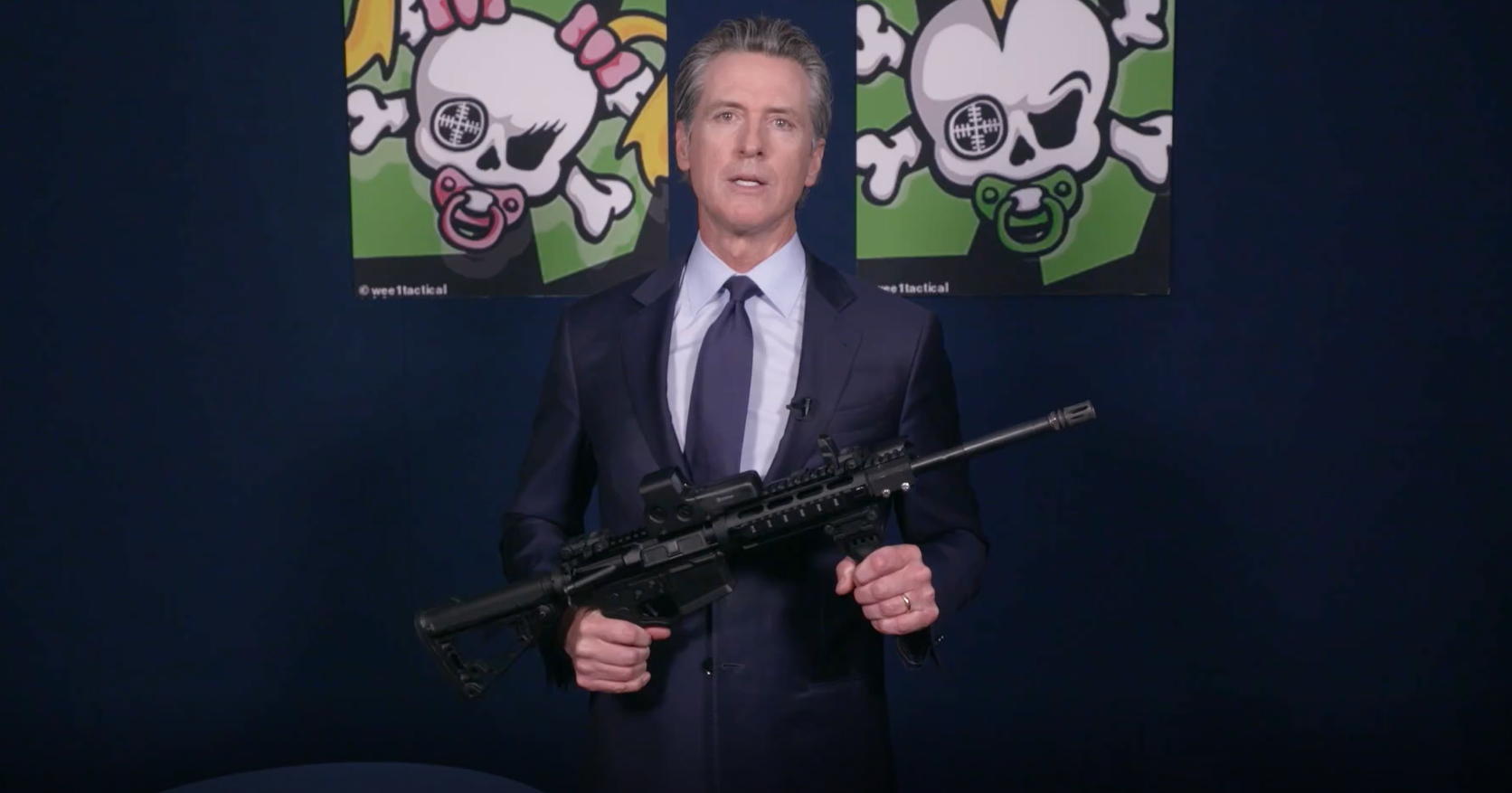 SACRAMENTO – Governor Gavin Newsom on Thursday signed legislation to take on the gun industry and get more guns off California streets. Gun violence is the leading cause of death among children in the U.S. 
"From our schools to our parks to our homes, our kids deserve to be safe – in California, we're making that a reality. As the Supreme Court rolls back important gun safety protections and states across the country treat gun violence as inevitable, California is doubling down on commonsense gun safety measures that save lives," said Newsom. "The lives of our kids are at stake and we're putting everything on the table to respond to this crisis."
The legislation signed Thursday directly targets the gun lobby and manufacturers.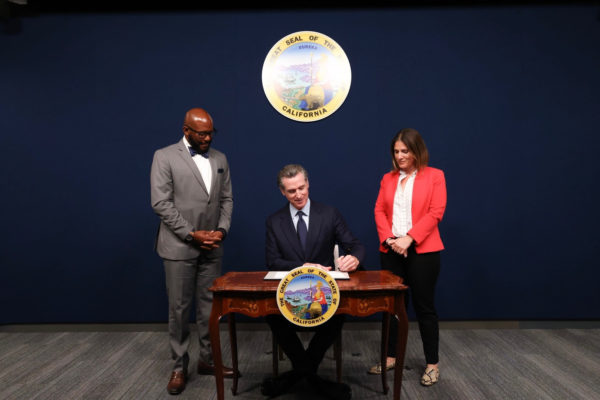 Governor Newsom signed AB 2571, prohibiting marketing of firearms to minors following recent efforts by the gun industry to appeal to minors, like Wee 1 Tactical advertising the sale of a JR-15, an AR-15 meant for kids, complete with cartoon child skulls with pacifiers.
"Guns are not toys – they are deadly weapons," said Assemblymember Rebecca Bauer-Kahan (D-Orinda). "California has some of the strongest gun laws in the country and it is unconscionable that we still allow advertising weapons of war to our children. Our kids have a right to live long, happy lives, free of gun violence."
Also Thursday, the Governor signed AB 1621, which further restricts ghost guns – firearms that are intentionally made untraceable – as well as the parts used to build them. Ghost guns have been called an "epidemic" by the Los Angeles Police Department, contributing to more than 100 violent crimes in the City of Los Angeles last year alone.
"Alarmingly, we are finding that more and more, no region or demographic is exempt from gun violence – our hospitals, grocery stores, schools, and even places of worship, are no longer safe. The proliferation of ghost guns, which are intentionally untraceable weapons to evade law enforcement, has only worsened the issue," said Assemblymember Mike Gipson (D-Carson). "Following the signing of AB 1621 into law, I applaud Governor Gavin Newsom for his leadership and unwavering commitment to eradicate the rampant wildfire of gun violence currently ravaging our streets and safe-havens."
Earlier this month, Newsom announced a record $156 million in gun violence prevention grants provided as part of the California Violence Intervention and Prevention Grant Program (CalVIP). The funding will support 79 cities and nonprofit organizations that are implementing anti-violence programs suited to the unique needs of their local communities.
California's gun safety policies save lives and provide a national model for other states to follow. According to the Giffords Law Center, in 2021, California was ranked as the top state in the nation for gun safety. As California strengthened its gun laws, the state saw a gun death rate 37 percent lower than the national average. Meanwhile, other states such as Florida and Texas, with lax gun regulations, saw double-digit increases in the rate of gun deaths. As a result of the actions taken by California, the state has cut its gun death rate in half and Californians are 25 percent less likely to die in a mass shooting compared to people in other states.  
A recent study from the Violence Prevention Research Program at the University of California, Davis found that California's red flag law was used to stop 58 threatened mass shootings.
Weapons of war don't belong on our streets or in the hands of our children.

With @BauerKahan & @AsmMikeGipson's bills, CA is
blocking the marketing of guns to kids & restricts ghost guns & their parts.

We're doubling down on commonsense gun safety measures that save lives. pic.twitter.com/ba6rcpeBgj

— Office of the Governor of California (@CAgovernor) July 1, 2022
Florida 'Don't Say Gay' law goes into effect, negative impact already felt
LGBTQ youth, already at higher risk of depression, anxiety, & suicide than their peers, report their mental health being negatively impacted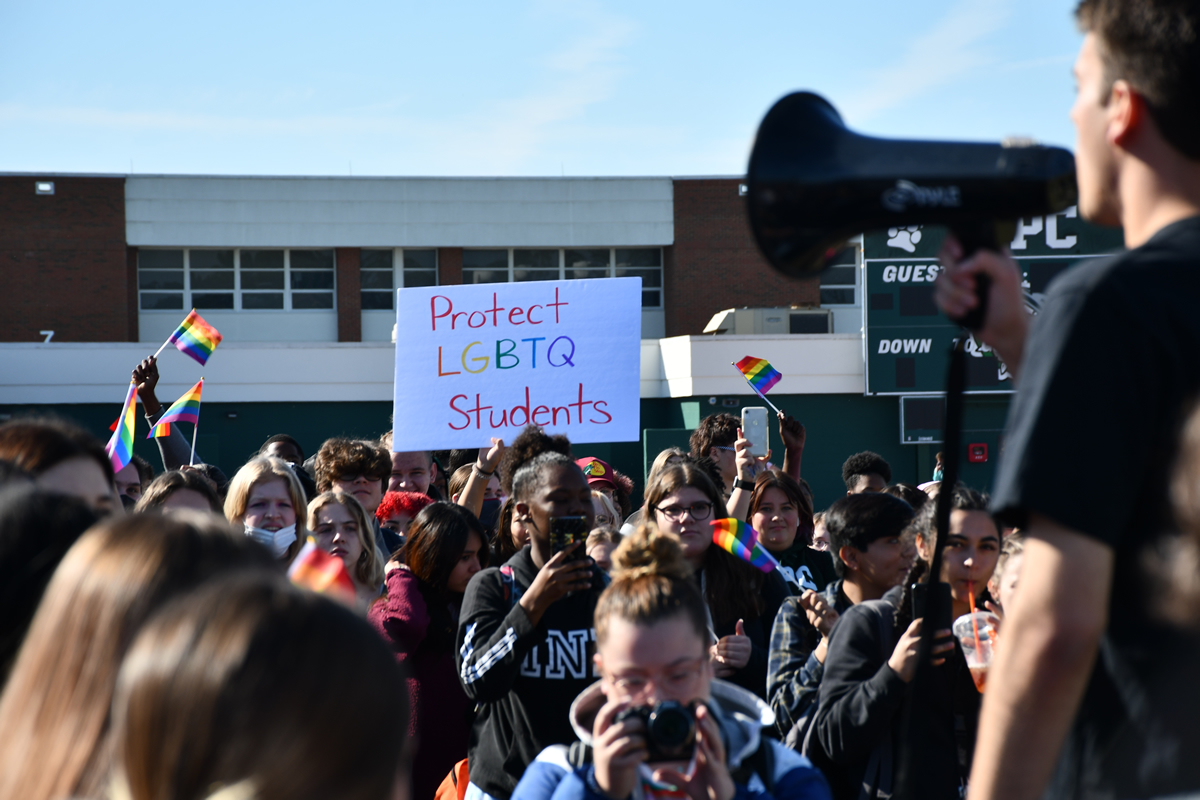 TALLAHASSEE – Florida's HB 1557, known as the Don't Say LGBTQ law, took effect today. The law, which bans classroom instruction on sexual orientation and gender identity in grades K-3 and restricts that instruction in grades 4-12, will immediately begin impacting efforts to make Florida classrooms more inclusive.
But its impacts have already been felt for months. Educators and school staff have shared the chilling effects they are experiencing across the state. Books with LGBTQ characters are being pulled from shelves. Rainbow "safe space" stickers are being peeled from classroom windows. LGBTQ educators are being asked to avoid speaking about their families. As the law officially goes into effect, these impacts will escalate. 
In the same district, teachers in queer relationships are being advised to remove any family portraits. Staff can't even wear rainbow clothing.

We always knew what this was about, silencing LGBTQ+ people.

— Jack Petocz (@Jack_Petocz) June 28, 2022
"Since the inception of this hateful policy, lawmakers have assured the public that it would not lead to censorship or erasure of LGBTQ people," said Joe Saunders, Equality Florida Senior Political Director. "But our community has always known the truth. The Don't Say LGBTQ law has always been fueled by anti-LGBTQ animus and designed to further stigmatize the LGBTQ community, ban books about us, erase us from classrooms, and force us back into the closet. It is a bigoted and dangerous law that is making Florida less safe for students and families, and we will work tirelessly to see it repealed."
Throughout the legislative process, lawmakers scoffed at the suggestion that HB 1557 would have negative impacts on the LGBTQ community, even as they refused to clarify its dangerously vague language and prevent the eventual law from doing harm.
A bipartisan contingent of lawmakers offered up dozens of amendments to the bill, attempting to narrow its overly-broad scope and clarify the most vague components. These amendments came after assertions from their colleagues that the bill's intent was narrow. However, those reasonable amendments were rejected by bill sponsors Representative Joe Harding, Senator Dennis Baxley, and their allies, leaving its language broad and discriminatory.
As a result, the chilling effects were swift and sweeping. Across the state, censorship of LGBTQ lives began in earnest and has continued until today. In Palm Beach County, School Superintendent Mike Burke began by circumventing the district's material review process to remove multiple books featuring LGBTQ characters, citing concern about the implications of the Don't Say LGBTQ law. He followed the move in recent weeks by issuing guidance to educators across the district for them to remove books currently being challenged and place them "in a classroom closet" and scour their shelves for other titles that may include LGBTQ characters or mention topics like racism or oppression.
Growing up, I spent countless nights trying to change who I am. Praying to God I could wake up different, what I had preconceived as "normal."

Today, "Don't Say Gay" goes into effect, but I'll keep proudly expressing my identity, so no child feels lesser than or not worthy. ❤️ pic.twitter.com/3LzAIAjg1i

— Jack Petocz (@Jack_Petocz) July 1, 2022
Districts statewide have taken drastic steps in response to the Don't Say Gay law. Graduation speeches have been scrubbed of references to LGBTQ advocacy. Yearbook pages have had images of Don't Say LGBTQ walkouts blacked out. Conservative religious activists have successfully initiated challenges to dozens of books in multiple school districts. Rainbow-colored COEXIST banners and Pride flags have been stripped from school walls.
In total, LGBTQ+ equality rights advocacy group Equality Florida has received over 50 complaints of censorship aimed at the LGBTQ community since the bill was signed into law in March.
I wrote an OP ED for @nytopinion about my experience growing up gay and non-binary and how the #DontSayGay bill would effect people like me. https://t.co/UPjmtExjnu

— Will Larkins☮️ (@ProudTwinkie) March 12, 2022
Most recently, Orange County Public Schools garnered national attention after reports emerged that during seminars designed to discuss the potential implementation of the Don't Say LGBTQ law, school administrators were advised to begin removing rainbow "safe space" stickers from classroom windows, ask LGBTQ educators to remove family photos from their desks, and avoid talking about their loved ones at work for fear of running afoul of the new law. While exactly what advocates for equality had warned of, the revelation shocked educators across the district, who took to the next board meeting to express their deep concerns and demand written clarification.
All of these chilling effects come as LGBTQ youth, those already at higher risk of depression, anxiety, and suicidal ideation than their peers, report their mental health being negatively impacted by anti-LGBTQ policies and the debates that surround them. And they come amidst a surge in online harassment against LGBTQ people nationwide and threats of violence against LGBTQ spaces and Pride celebrations fueled by the dehumanizing anti-LGBTQ+ rhetoric launched by the DeSantis Administration in defense of the Don't Say LGBTQ bill.
In March, the governor's spokeswoman Christina Pushaw took to Twitter to traffic in age-old, anti-LGBTQ tropes to rescue the mired legislation, tropes that have since been parroted by Fox News hosts, right-wing influencers, and have exploded into the digital harassment and threats of violence running rampant across the country.
Equality Florida hosted a virtual press conference with lawmakers and those directly impacted on Friday morning. Those who have been impacted by the Don't Say LGBTQ law can share their stories at freetosaygay.org.
Switzerland marriage equality law goes into effect
Voters last September overwhelmingly approved 'Marriage for All' law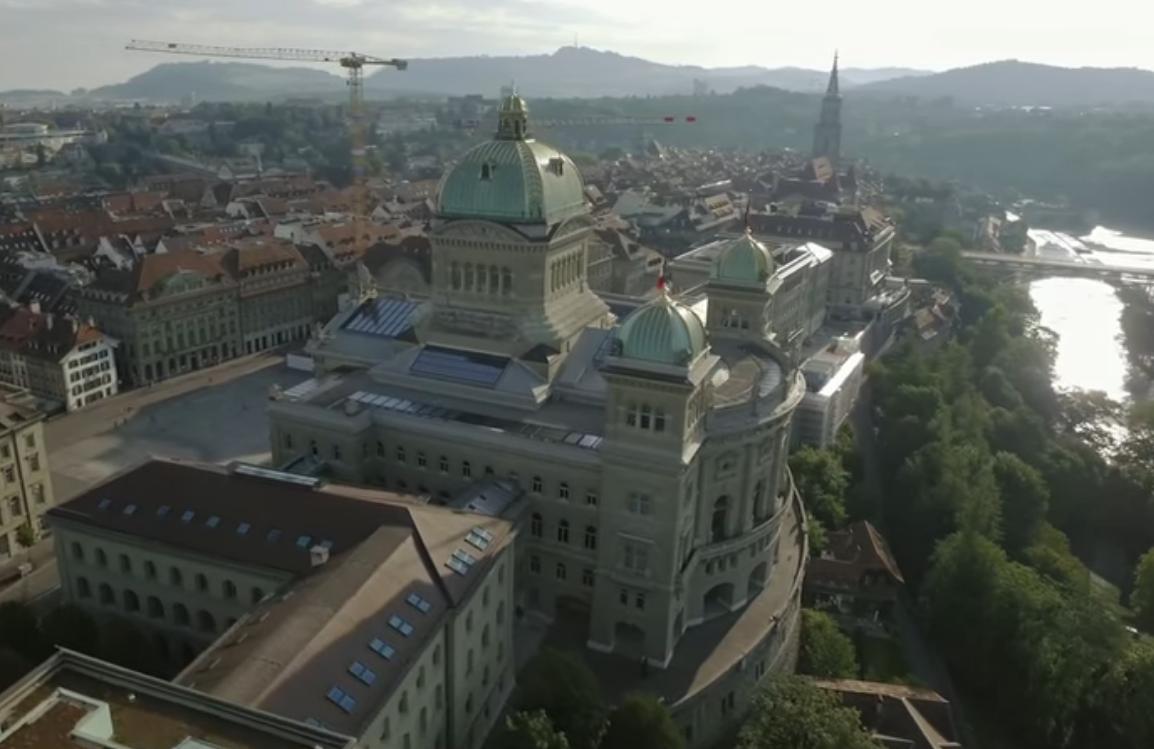 BERN, Switzerland — A law that allows same-sex couples to legally marry in Switzerland took effect on Friday.
Swiss voters last September voted overwhelmingly in favor of the "Marriage for All" law.
Maria von Känel of Regenbogenfamilien (Rainbow Families) on Friday posted to her Facebook page a picture of her and her wife with a marriage license and a message that said "the celebrations can begin."
Neighboring Austria, Germany and France are among the European countries that have extended marriage rights to same-sex couples. Scott Miller, the U.S. ambassador to Switzerland and Liechtenstein who is openly gay, is married to Tim Gill.
"Today we celebrate marriage for all," tweeted the U.S. Embassy in Switzerland on Friday. "Congratulations to Switzerland on this historic day."
Today we celebrate marriage for all. Congratulations to #Switzerland on this historic day! 🎉🇨🇭🏳️‍🌈🎉 #EqualityforAll #loveislove

— U.S. Embassy Bern (@USEmbassyBern) July 1, 2022