Transphobic comment overshadows LGBT media gathering
New NLGJA President Sharif Durhams is 'mortified'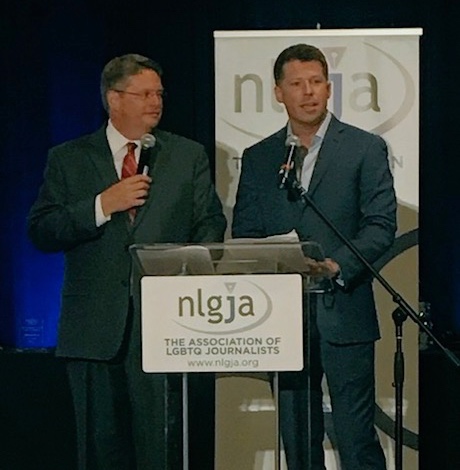 Openly gay Columbus, Ohio meteorologist Marshall McPeek, a longtime member of NLGJA: The Association of LGBTQ Journalists, apparently skipped all the references to the importance of respecting transgender people in the NLGJA Stylebook and its recent supplement on terminology. In a crassly symbolic display of the murky chasm between a mission statement and practice, McPeek opened his remarks at NGLJA's closing reception Sept. 8 in Palm Springs with "Ladies and gentlemen, things and its" in welcoming the audience.
Black TransGriot blogger Monica Roberts yelled at the stage: "Oh no, he did not….There are no Things or Its here!" And though an immediate tweet by them reporter Mary Emily O'Hara on McPeek's comment went viral.
Initial reaction was that apparently no one else in the room rose with a similar public condemnation. However, Jason Parsley, Executive Editor of South Florida Gay News, notes that not everyone was paying attention. "I was in the room," he tells the LA Blade. "I did hear the emcee say "Ladies and Gentlemen" but I must have tuned out after that because I did not hear the "things and its" remark. Nor did I hear Monica scream out. I had no idea anything offensive was said until the emcee publicly apologized. At that point I asked several people around me what the hell was said. No one that I spoke with knew. I suspect there were others in that room that also missed those remarks. Later when I learned from a tweet what had been said I was obviously disgusted and appalled."
McPeek subsequently apologized, as did NLGJA. "People were understandably hurt and offended by last night's remarks. As journalists, we understand uniquely that words matter. We apologize and are committed to working to make NLGJA more inclusive and diverse," NLGJA's statement read.
"No Mr. McPeek and by extension, NLGJA and FOX News [an event sponsor], there were no 'things and its' in that Hotel Zoso room that September 8 night. There were trans, gender non-conforming (GNC) and non-binary (NB) people in there," Roberts wrote. "How do you think that 'things and its' comment, which has been derisively and sometimes violently spat at the trans community by all transphobic comers over the last few years made us feel?"
"When I heard about the comment, I was mortified," incoming NLGJA's first African American President Sharif Durhams (Senior Editor, CNN Digital) said in a statement to the Los Angeles Blade. "People have used slurs about my race and sexual orientation. There are comments that are painful and that you can't take back. We're supposed to provide a space that's safe.
"We have and have had transgender and non-binary members on our board of directors, and we listen to them. Transgender and non-binary members pitch panels, and we ask them to lead those panels. Transgender and non-binary members weigh in when we change our stylebook and when we work with media organizations on fixing problematic coverage. We're going to continue to do all of that," he continued.
"I spent our entire conference talking with members and potential partners about programming I want to launch around coverage of transgender people. We're going to do that, too," Durhams said. "The whole point of this is to expand the circle of people who lead this organization. We're going to ask more people to join us, and they will have a say in what we do next."
Durhams also responded to questions about NLGJA receiving funding from Fox News. "Members of NLGJA and other LGBTQ journalists work there, and their employer is supporting them. We want to promote fair, accurate coverage of our community by all news organizations, so we're working with as many as we can," he said.
Fox News did not reply to a request for comment from NBC News/Out, which ran a report on the incident Sept. 10 — but Tony D'Angelo, general manager of Fox 28 and ABC 6, the two stations where McPeek works, condemned the comments "to the highest degree," saying they were "hurtful and offensive."
"Marshall's comments in no way reflect the values of Sinclair Broadcast Group," D'Angelo wrote in an email statement to NBC News. "We are an inclusive workplace that prides itself on all employees feeling comfortable and welcome. Sinclair has supported the important work of NLGJA and its member journalists and we were saddened by his comments."
Also saddened by McPeek's comments were many of the other participants at the NLGJA convention, as well as attendees at the 10th annual national convening of LGBT editors and bloggers put on by the Evelyn and Walter Haas Jr. Fund and the Arcus Foundation. This year #LGBTMedia2018 was organized in conjunction with NLGJA, coordinated by NLGJA Executive Director Adam Pawlus.
"We're waiting for feedback from the convening's attendees about the new format before deciding what to do next year," Haas Jr. Senior Program Director Matt Foreman told the LA Blade.
Unfortunately, McPeek's offensive transphobic comment overshadowed what was otherwise a very interesting and productive four days of networking, education and professional development—and totally obscured the incredible contributions by a number of trans presenters.
Convening MC Bethany Grace Howe, for instance, is a writer at HuffPo, and doctoral student at the University of Oregon where she is gathering facts and statistics about trans identity and the development of defense-related emotions. She also has a casual side-splitting sense of humor that disrupted the furrowed-brow thinking as we followed presenters such as digital archivist Matt Dellinger, who provided resources for archival storytelling and Brian Malte, executive director of Hope and Heal Fund, as he talked about working with the Williams Institute to research the relationship of gun violence to the LGBT community beyond the shooting at Pulse nightclub, a research report expected out next November.
There were also a number of personal development and intense off-the-record exchanges. Kei Williams, a queer transmasculine identified designer, writer, public speaker, organizer and founding member of Black Lives Matter Global Network in New York, led convening attendees in a series of "get-to-know-you" questions that broke down personal barriers some folks didn't know were up: "Who are your people?" There was an off-the-record exchange with former Equality California Jim Carroll about his candid reflections on the battle over Prop 8, still a sore subject to many, and an on-the-record discussion with Evan Wolfson, former founder of the successful Freedom to Marry campaign who is now advising organizations on winning movement strategies and reminded everyone that marriage equality wasn't a gift from the Supreme Court but was a hard-won victory changing hearts, minds and laws. Wolfson also said that while the times may be dark, he operates from a place of hope, recognizing that the LGBT community has made substantial progress and should fight building on success, no matter the brief setbacks.
And there was a lively discussion about how to cover LGBT issues in red states, with Think Progress' Zack Ford (celebrating his birthday!) and Buzzfeed's Dominic Holden in hearty dispute with the panelists' conclusions.
And with the new format, LGBT media conveners got to attend NLGJA panels — such as Google fundamental tools for journalists, "Dead Names" and Real Lives in Obituaries, HIV & AIDS stories with HIV Plus Magazine's Diane and Jacob Anderson-Minshall, and Gay and Graying, moderated by Palm Springs trans City Councilmember Lisa Middleton with AARP's senior advisor and LGBT liaison Nil-Quartelai Quartey (who asked: "what keeps you up at night?") and Jason Rosendez, Director of USAgainstAlzheimer's Latino Network, who described alzheimer's disease as "the second inconvenient truth." There are an estimated 1 million LGBT seniors, a number expected to double by 2030— "the first out generation to grow old," said Middleton; another estimate projects adults over 65 will outnumber children under 18 by 2035.
One of the most moving panels was entitled very simply "Trans 101" with Ina Fried, Brooke Sopelsa, Jacob Anderson-Minshall, Bethany Grace Howe, with Monica Roberts asked to join from the audience, and MCed by Dawn Ennis. But it was anything but simple. Axios' Ina Fried,  a longtime member of NLGJA, remembered Los Angeles Times transgender sports columnist Mike Penner who publicly transitioned into Christine Daniels, with the help of friends like Ina and support from LA's MCC Church. Christine was heralded and spoke at NLGJA's 2007 convention, but was inwardly tormented, "de-transitioned," and committed suicide Nov. 29, 2009. The LA Times, which had supported her transition, struggled to explain what happened. Ina and others who remembered Christine – and Mike – were still sad on the late afternoon of Sept. 8, 2018.
NLGJA also held plenaries, the most stirring of which was the Michael Triplett Series: Matthew Shepard 20 Years Later with Dennis and Judy Shepard of the Matthew Shepard Foundation, Beverly Tillery, executive director of New York's Anti-Violence Project, with longtime communications expert Cathy Renna serving as host. It was 20 years ago that University of Wyoming student Matthew Shepard was lured out of a local bar by two men, beaten, tortured and left to die hanging on a remote fence near Laramie, Wyoming on the night of Oct. 6, 1998. He died six days later of head injuries. His death became a media firestorm as reporters focused on what role his being gay played in his murder.
After reading news coverage, Renna left her New York office at GLAAD and flew to Wyoming to help Dennis and Judy Shepard deal with the massive media descending on them as the perpetrators went to trial. Matt would have been 42 this December. "If you're under 45, you're one of ours," Dennis noted. "If we can't take care of him, we can take care of the rest of our kids." Judy said she is "angrier now than when she first started doing this work," with hate crimes rising in this new political climate.
Tillery confirmed the rise, attributing it to "the anti-American rhetoric spewed by President Trump and this administration," adding that now the violent attacks are "in our safe spaces," like the Pulse nightclub. "They're coming for our community," she said. Judy Shepard noted the "fatal flaw" in the federal Matthew Shepard and James Byrd Jr. Hate Crimes Prevention Act of 2009 does not include mandatory enforcement or reporting, letting states like Mississippi claim to have no hate crimes. "We need to figure this out," she said, since law enforcement doesn't know what they're looking for. Judy stressed the importance of reaching out to straight allies: "Honestly, they're just waiting to be asked. We're really interested and we have money," she said to much laughter. "To be blunt—you all need to suck it up because we really need your help."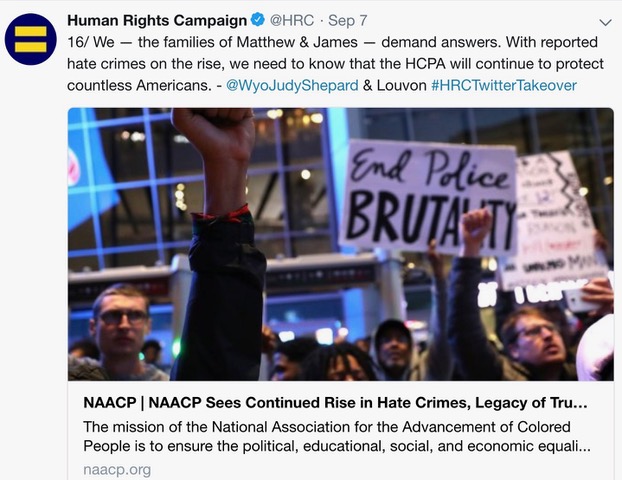 Mitchell Gold asked about the role anti-LGBT religious bigotry plays. "Religion is really our biggest roadblock to acceptance and equality for the LGBT community," Judy Shepard said. "If it changed, it would change everything." But the solution right now, she said, is to vote in the midterms. Judy also noted that she and Louvon Byrd "took over" the Human Rights campaign twitter feed on Sept. 7 to talk about the need to report hate crimes. James Byrd Jr was murdered by three white supremacists on June 7, 1998, dragged behind a pickup truck on an asphalt road for three miles until his body fell apart. The Shepards and the Byrd family worked together to get the federal hate crimes law passed.
Other NLGJA plenaries included "That's So Hollywood," moderated by Steve Holzer with West Hollywood-based author and TV host A.J. Gibson, Dr. Jon Paul Higgins, and Chris Azzopardi who made Jane Fonda cry when he asked her why gays love women of a certain age and a plenary featuring Monica Roberts, Donna Rossi, Karl Schmid, and David Begnaud, who talked about his reporting on the devastation of Hurricane Maria in Puerto Rico—he is reporting on Hurricane Florence right now.
The other benefit of the NLGJA and #LGBTMedia2018 convening was the personal networking. Bilerico Project founder Bil Browning, now with LGBTQ Nation, was given a "thank you" award by Matt Foreman for organizing the LGBT Media Convenings for many years. And I was surprised to learn that Cynthia Laird, editor of the Bay Area Reporter and Paul Schindler, editor of Gay City News in New York had never met, though each has toiled in the land of LGBT journalism for decades. Schindler said he and Duncan Osborne have launched the laborious task of digitizing and preparing old news clippings and remembrances in advance of the 50th anniversary of the Stonewall riots, anticipating that mainstream media will probably rely on facile information minus the nuances of the LGBT sensibility.
This is only some of what occurred during the Haas LGBT Media Convening and the NLGJA convention – overshadowed by the casual, offensive transphobic remark made by Marshall McPeek. But for those in the rooms where it happened, new friendships, new insights and new data will surely inform reporting on LGBT issues going forward.
Out for America; nearly 1,000 elected LGBTQ+ officials but more needed
Lack of representation has consequences, as LGBTQ elected officials are best positioned to defend against anti-LGBTQ legislative attacks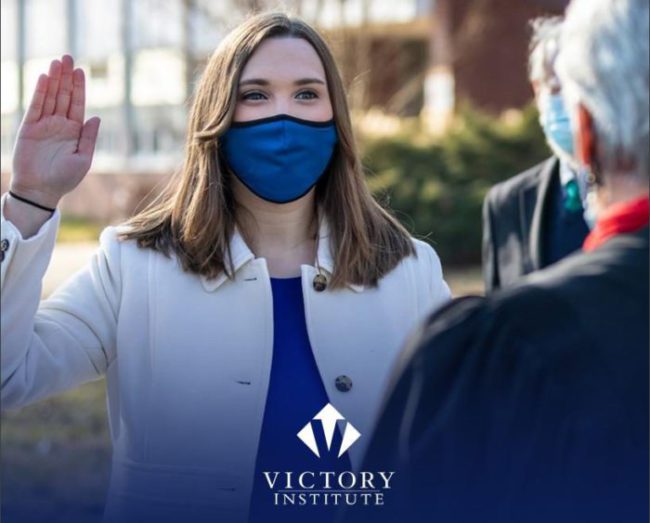 WASHINGTON – In its annual report the Washington D.C. based LGBTQ Victory Institute noted that there had been an increase of 17 percent increase in the past year of LGBTQ Americans serving as elected officials. According to the data in the Out for America 2021 report released this past week, there are 986 known out LGBTQ elected officials in the United States.
The Victory Institute reported that total included two U.S. senators, nine U.S. representatives, two governors, 189 state legislators, 56 mayors and six statewide executives. While this is considered a large increase, LGBTQ people hold just 0.19 percent of elected positions in the United States, despite making up at least 5.6 percent of the U.S. adult population.
Americans must elect 28,116 more LGBTQ people to public office for LGBTQ people to achieve equitable representation (serving in 5.6 percent of elected positions) the report went on to note.
KEY FINDINGS:
The report found that in the past year (between June 2020 and June 2021):
LGBTQ elected officials of color increased by 51 percent, with Black LGBTQ elected officials growing at the fastest pace (a 75 percent increase);
Trans women elected officials increased by 71 percent (from 21 to 36), yet trans men saw no increase (with just five serving nationwide);
Queer-identified elected officials increased by 83 percent, faster than all other sexual orientations; and
LGBQ cisgender women state legislators surpassed the number of GBQ cisgender men state legislators for the first time.
The report also found that:
LGBTQ elected officials are significantly more racially and ethnically diverse than the overall elected official population, but are less diverse than the U.S. population;
Mississippi is the only state in the nation with zero known out LGBTQ elected officials serving;
23 states have transgender elected officials serving and 29 states have non-cisgender elected officials;
LGBTQ people are equitably represented among mayors of top 100 cities for the first time (with six), but are underrepresented among mayors overall and in all other public positions; and that
84 percent of LGBTQ elected officials are Democrats and just three percent are Republicans.
In an emailed statement, former Houston, Texas Mayor Annise Parker, who currently serves as the President & CEO of LGBTQ Victory Institute reflected, "While LGBTQ elected officials are growing steadily in number, at this pace it will still take decades to come anywhere close to achieving equitable representation in government."
Parker went on to note, "This lack of representation has enormous consequences, because LGBTQ elected officials are best positioned to defend against anti-LGBTQ legislative attacks and to change the hearts and minds of colleagues in supporting inclusive policies. A moonshot effort to increase our numbers is essential to advancing equality at every level of government – and a large part of that is showing LGBTQ people that running for office is our best bet to achieve lasting social change."
In addition to changes in representation over the last year, the report also looks at trends since the first Out for America report was released in November 2017. In that time, LGBTQ elected officials increased by 121 percent (from 448 to 986) overall, and LGBTQ elected officials of color increased by 201 percent (from 92 to 277).
Since November 2017, there is a 296 percent increase in Black LGBTQ elected officials (from 23 to 91), 135 percent increase in Latinx LGBTQ elected officials (from 51 to 120) and a 117 percent increase in Asian American and Pacific Islander elected officials (from 12 to 26). Trans women increased by 800 percent (from four to 36) and bisexual elected officials by 787 percent (from eight to 71).
"LGBTQ elected officials are significantly more diverse than the overall elected official population – so their impact extends beyond LGBTQ equality alone," said Ruben Gonzales, Executive Director of LGBTQ Victory Institute. "LGBTQ elected officials are on the frontlines in legislative efforts to end police brutality, defend voting rights and secure inclusive healthcare reform. LGBTQ people are represented in every community in America and that diversity allows for more thoughtful policy changes when we are in office."
The Out for America report is an annual analysis of LGBTQ elected representation in government based on Victory Institute's LGBTQ elected officials database – the largest and most comprehensive listing available. The interactive Out for America map, updated daily, displays all known LGBTQ elected officials and is available at outforamerica.org.
Read the full Out for America 2021 report at victoryinstitute.org/out-for-america-2021.
Following Newsom's vaccination measures, California employers follow suit
We will work with the governor on additional ways we can help encourage vaccines without negatively impacting economic recovery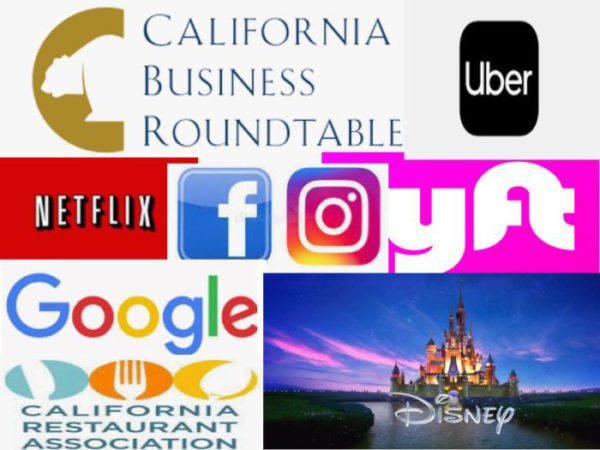 SACRAMENTO – Throughout the past week, some of California's largest employers – both private businesses and local governments – have followed Governor Newsom's lead in implementing vaccine and testing measures for employees. After California implemented new vaccine verification and testing requirements for state and health care workers on Monday, and with President Biden following suit this past Thursday, employers have implemented similar measures for thousands of employees throughout the state.
City of Los Angeles: "Mayor Eric Garcetti and City Council President Nury Martinez announced today that they would push for mandatory COVID-19 vaccines for City employees, beginning with a requirement that workers either submit proof of vaccination or a weekly negative test."
City of San Francisco: "City officials said that the requirement would promote safety in municipal workplaces and among the general public, given that police officers, firefighters, building inspectors and other city workers come into regular contact with members of the community. 'With those two things in mind — the safety of our employees and the safety of the public we serve — we made this decision,' said Carol Isen, San Francisco's director of human resources. 'We believe this step is a simple one to take. It's safe, it's very effective, and it's going to guarantee the safety of all.'"
San Diego County: "The County will begin requiring its employees to verify COVID-19 vaccination or undergo regular testing. Details being worked out but implementation expected by mid-August. Vaccination is the key to fully and safely reopening the economy."
City of Long Beach: "We are announcing today that all @LongBeachCity employees will need a mandatory vaccination or be required to show a weekly negative COVID-19 test. Thank you to the 72% of employees who are already vaccinated. It's important that public institutions model responsible leadership. I strongly support Governor @GavinNewsom's action to do the same for state employees. The standard for those who serve the public must follow the best science available. I hope that cities and counties across the state will take similar actions. It's time we beat this pandemic."
Google: "'Getting vaccinated is one of the most important ways to keep ourselves and our communities healthy in the months ahead,' Mr. Pichai wrote. He added that the vaccine mandate would apply to U.S. office locations 'in the coming weeks' and to other regions 'in the coming months.'"
Facebook: "'As our offices reopen, we will be requiring anyone coming to work at any of our US campuses to be vaccinated,' VP of People Lori Goler said in a statement. 'How we implement this policy will depend on local conditions and regulations.'"
Netflix: "Netflix has become the first major studio to implement a mandatory vaccination policy for its U.S. productions. The move comes after studios and Hollywood unions last week finalized an agreement that allows producers to require vaccines for the people who are potentially at highest risk of spreading and contracting COVID-19 on set: actors and the crew who work most closely with them. Netflix was particularly quick to implement the policy. More major studios are expected to follow in the coming weeks as they work out the challenging logistics of overhauling their approaches to pandemic safety on set."
Lyft: "As of August 2, all employees working in Lyft's offices are required to be vaccinated, according to an email Lyft (LYFT) CEO Logan Green sent to staffers that was viewed by CNN Business."
Uber: "Uber Technologies Inc (UBER.N) is pushing back its back-to-office date to late October globally, and all employees in the United States will have to be fully vaccinated before returning to office, a spokesperson said on Thursday."
California Business Roundtable: "The governor's approach will allow economic recovery to continue while redoubling efforts to encourage vaccinations. From the beginning of the pandemic, the business community has been a partner with the governor and public health officials by implementing mitigation protocols and testing, hosting vaccination clinics, communicating the need to get vaccinated, promoting the vaccine through its own PSA, and offering incentives to employees and customers. We will continue to look to work with the governor on additional ways we can help encourage vaccines without negatively impacting employment opportunities or our economic recovery at this critical stage, while paying special attention to continued outreach to Black and Latino communities, of which 51 percent and 49 percent remain unvaccinated, respectively."

The coalition includes:

California Business Properties Association
California Hotel and Lodging Association
California Manufacturers and Technology Association
California Retailers Association
California Restaurant Association
Orange County Business Council
Los Angeles County BizFed
Central Valley BizFed
Inland Empire Economic Partnership
Here's what health, labor, and other local leaders have also said about Governor Newsom's vaccine and testing measures:
California Hospital Association President & CEO Carmela Coyle: "The new public health order announced today by Gov. Newsom will help ensure that California remains ahead of the curve in the fight against the COVID-19 pandemic. The unfortunate reality is that COVID-19 is again on the rise nationally, and in California, driven by the highly infectious Delta variant. It is imperative that we all do everything possible to protect patients and our communities from COVID-19 illnesses and death. Everyone should get vaccinated. The COVID-19 vaccines are safe and effective — and they are free. The evidence is clear — vaccination against COVID-19 has prevented people from becoming seriously ill, requiring hospitalization, or dying from the virus, as well as spreading it to others. To date, 75% of eligible Californians have received at least one dose, with minimal side effects. Requiring health care settings, including hospitals, to verify the vaccination status of all health care workers — and to expect those who are unvaccinated to wear masks and be tested regularly — are important and necessary steps that must be taken in this extraordinary situation. The Governor's announcement is essential to keeping patients and those who care for them safe."
California Primary Care Association Vice President & Chief Medical Officer Dr. Mike Witte: "The California Primary Care Association supports twice weekly COVID-19 testing for unvaccinated healthcare workers. The science is clear: the vaccines work, and they are safe. Over 97% of people seriously sick or dying from COVID-19 viral infections are unvaccinated. This trend is completely preventable with increased vaccination, to the point of herd immunity of our population, when we can begin to look at the pandemic ending. Twice weekly PCR testing for all unvaccinated healthcare workers fits the model for good prevention: accessible, accurate, inexpensive and easy to administer. This is an important addition to prevention of COVID-19 infections. CPCA is in full support."
Planned Parenthood Affiliates of California President/CEO Jodi Hicks: "Once again, the state of California is leading by example, using data, and following best scientific practices to protect millions of people from COVID-19. We commend Governor Newsom for today's announcement: implementing a vaccination verification system for employees in high-risk environments – a critical step in helping curb the recent uptick in spread across the state and get us back on track. Planned Parenthood continues to work closely with providers and government officials across the state to ensure access remains equitable and the communities hardest hit by the pandemic have access to correct information about the vaccine. COVID-19 vaccines are safe and effective, and Planned Parenthood will continue to encourage every Californian who can to get vaccinated as soon as possible."
California Medical Association President Peter N. Bretan, Jr., M.D.: "Throughout this crisis, health care workers have been a source of strength, sacrifice and perseverance. Ensuring all of us are vaccinated against COVID-19 sends a strong message that the safety of our patients and our colleagues is top priority. It is a duty that comes with our responsibility as people who care for others. We can all do more to keep each other safe, and health care workers in particular have a moral and ethical obligation to do all we can to protect our patients. When someone comes into a health care setting, they deserve to know the medical personnel who care for them are doing everything in their power to keep them safe. Ensuring that all health care workers are protected against COVID-19 will help put patients at ease and will help us bring this deadly pandemic to an end. So many physicians, nurses and medical workers have sacrificed so much over this last 18 months. We know what this virus can do. Many of us have witnessed the devastation first-hand. After going through so much, it is heartbreaking to see cases rise once again, especially when we have vaccines that can stop the spread of this deadly disease. We've come too far to ease up now in our fight against COVID-19. It makes sense for the health care community to lead the way in requiring vaccines for our employees. We will continue to do all we can to help convince all Californians that vaccines are safe, effective and critical as we come together to bring this pandemic to an end."
SEIU-UHW Executive Committee Member Gabe Montoya, EMT: "California's frontline workers in health care and frontline jobs serving the public are growing increasingly concerned as the number of COVID-19 cases rises. We support Governor Newsom's efforts to ensure vaccinations reach more Californians because these life-saving shots not only prevent death and grave illness from the virus but also prevent more dangerous variants from taking hold. Since this pandemic began, belonging to a union has given workers the strength we needed to speak up for our own safety and the communities we serve, from demanding PPE to creating the conditions for students to return to schools safely. For this reason, we will continue to bargain with our employers to ensure that implementation of the policy includes workers' voices and push for recognition of all essential workers who have risked their lives during the pandemic."
United Nurses Association of California/Union of Health Care Professionals President Denise Duncan, RN: "COVID-19 transmissions are high, we're in a fourth surge, and we know that unvaccinated people are suffering the most. This is a forward-thinking order from Governor Newsom which will save lives by protecting patients and caregivers both. Our nurses and health care professionals are still reeling from the last year and a half of the pandemic, including staffing shortages. This is a proactive step to protect patients, workers, and the broader community."
California Statewide Law Enforcement Association: "The California Statewide Law Enforcement Association, which represents peace officers across the state, responded to the order by sending a message to members reiterating the state requirements and pledging to follow up on outstanding questions. 'CSLEA is in the process of confirming that testing will be done at no cost to the employee and on State time and how employees will be compensated for self-quarantine if mandated to do so,' the union said in a statement. … 'Further, the State is not presently mandating proof of vaccine, though it would likely be legal if it did. Employees can elect to decline to provide proof of vaccination if they are willing to adhere to the masking and testing requirements,' the union said in a memo to members."
California Correctional Peace Officers Association: "Glen Stailey, the union's president, said in a statement, Gov. 'Newsom's new vaccine policy is a reasonable compromise that we can get behind. It provides for regular testing at work for those who have chosen not to get vaccinated — this will prevent the spread of the virus among correctional officers and incarcerated individuals alike.'"
Sacramento Mayor Darrell Steinberg: "I support Gov. @GavinNewsom in requiring #Covid vaccination or regular testing of employees. I believe we should do the same in @TheCityofSac for the sake of our employees and customers."
Disney to require COVID-19 vaccinations for employees
We are requiring that all salaried and non-union hourly employees in the U.S. working at any of our sites be fully vaccinated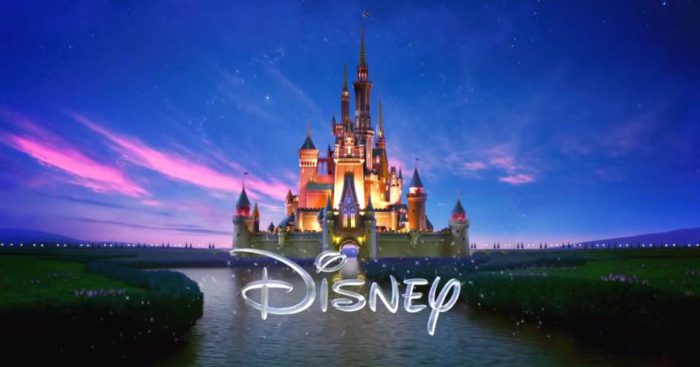 BURBANK – The Walt Disney Company sent a company-wide message to employees based in the United States that they must soon be fully vaccinated to come into the workplace. With Friday's announcement Disney joined a growing number of American companies requiring a COVID-19 vaccination.
Disney said it will give all salaried and non-union hourly employees both vaccinated and unvaccinated who are on-site 60 days to provide verification of vaccination.
The company is having conversations around this topic with the unions representing their employees under collective bargaining agreements.
According to a company spokesperson, "This decision was based on the recommendations of scientists, health officials and medical professionals that vaccinations provide the best protection again COVID-19."
"At The Walt Disney Co., the safety and well-being of our employees during the pandemic has been and continues to be a top priority," according to a statement from Disney. "Toward that end, and based on the latest recommendations of scientists, health officials and our own medical professionals that the COVID-19 vaccine provides the best protection against severe infection, we are requiring that all salaried and non-union hourly employees in the U.S. working at any of our sites be fully vaccinated.
"Employees who aren't already vaccinated and are working on-site will have 60 days from today (Friday) to complete their protocols and any employees still working from home will need to provide verification of vaccination prior to their return, with certain limited exceptions."
The company also said all new hires would be required to be fully vaccinated before their employment begins.