Gay Days Anaheim comes of age
Queering the magic kingdom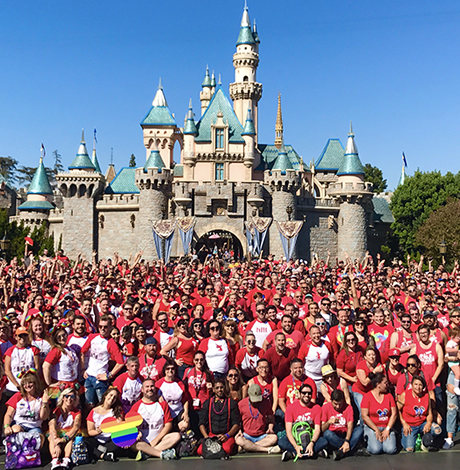 In these days when people routinely lie about their age, Gay Days Anaheim is proud to say it's turning21. OMG….21 and now they serve alcohol!
Back in 1997, a group of gay people in Southern California tried to organize a day when our community could be out and proud at Disneyland – similar to the event that had been happening at the sister park in Orlando since 1991. From those little seeds grew an event that has attracted thousands of people from all over the world. That single day event has become a full weekend in Anaheim that will take place this year on October 5 to October 7, which is Columbus Day weekend (we gays love a long weekend).
While it is not an official Disney event (the company doesn't sponsor specific gatherings in its parks), the shear volume of members of the LGBT community (including our allies) has transformed this weekend from a grassroots meeting to a major happening.
Last year's festivities attracted over 30,000!
"What I love most about being at Disneyland during Gay Days is how different the parks feel," says producer Eddie Shapiro. "On any other day, you stay pretty focused on the people in your group. The energy is inward. On Gay Days, it's the opposite– everyone is very much focused on who else is there, everyone smiles at everyone else. It's like being at a really big party. And that's why wearing red is important– so everyone knows, even from 100 feet away, who is there for Gay Days!"
And in case somehow didn't pack a red shirt, don't panic — Gay Days Anaheim has a different collectible red T-shirts each year.
"This year's shirt is inspired by Toontown, so look for Jessica and Roger Rabbit to make an appearance. The shirts and the official pin are available in our Welcome Center, just off the lobby of Disney's Grand Californian Hotel. There will also be a lot of free giveaways in there, so it's often people's first stop when the get to the resort."
As to the events we can only list a few highlights here. Friday night is the Wonderland dance party with popular Tiger Heat DJ Ray Rhodes and Detox from "RuPaul's Drag Race: All-Stars" at the Rumba Room Live at Anaheim Garden Walk.
After spending Saturday in Disneyland itself, the Kingdom dance party takes place once the sun goes down at Highway 39 with DJ Roland Belmares. In addition to more RuPaul girls (Mayhem Miller, Delta Work and Mariah Balenciaga), I suspect most people will be interested in a special performance by heartthrob Garrett Clayton.
Shapiro says, "Garrett is a dream, and I don't just mean to look at. He's designing special costumes for this and having new arrangements made. It's his first live show since he came out and I think he feels liberated!"
Park devotees can enjoy Disney's California Adventure on Sunday. But if you'd like something a bit more relaxing and refreshing, hit the official Gay Days Anaheim pool party, PLUNGE! at the Anaheim Majestic Garden Hotel.
Other events throughout include the first ever Gay Days Anaheim free film screening under the stars. Since it's October, why wouldn't they show "Hocus Pocus"? Disney and gay favorite Bette Midler camps it up with Kathy Najimy and Sarah Jessica Parker in this perennial Halloween favorite on Friday night on the lawn of the Anaheim Majestic Garden Hotel. Saturday you can check out "Confessions of a Mormon Boy," Steven Fales solo show prior to its off-Broadway run this fall (and he is certainly worth checking out).
For more information, tickets, and a full list of events and times, check out their website at GayDaysAnaheim.com. And,as they say,see you on the Matterhorn.
Andre Leon Talley, iconic Black fashion journalist & editor dies at 73
Talley worked at Vogue during an unprecedented time of growth in the fashion industry in the 1980's and 1990's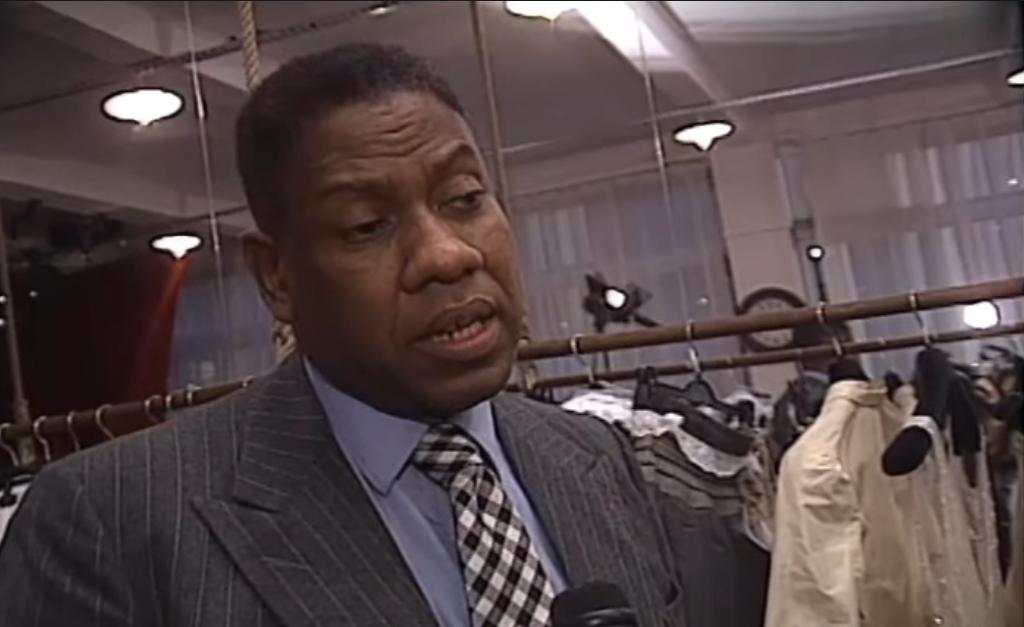 WHITE PLAINS, Ny. – Andre Leon Talley, a formidable iconic fashion journalist and the former creative director and one-time editor-at-large of Vogue magazine, passed away at age 73 of unspecified causes at a hospital in White Plains, an inner suburb of New York City in Westchester County, New York.
News of the famed fashion journalist's death Tuesday was first reported by celebrity news and gossip site TMZ.
Andre Leon Talley, a giant in the fashion world, has died at 73. https://t.co/eckqP7zdwk

— TMZ (@TMZ) January 19, 2022
Talley was known for his close friendships with designers like Karl Lagerfeld, Tracy Reese, Rachel Roy, and singer/actress Jennifer Hudson, and Vogue magazine editor in chief Anna Wintour among others.
Talley worked at Vogue during an unprecedented time of growth in the fashion industry in the 1980's and 1990's. From 1983 until late 1987, he was the magazine's the news director and was then promoted to Vogue's creative director in '88, a post he held until 1995. He later came back to the magazine in 1998 as the editor-at-large until his departure in 2013.
Born in Washington D.C. on October 16, 1948 and raised in North Carolina, Talley graduated with a Bachelor of Arts degree in French Literature in 1970 from North Carolina Central University. He later attended Brown University, after he was awarded a scholarship, where he earned a Master of Arts degree in French Literature in 1972.
Talley's early career as a journalist saw him working at Andy Warhol's Factory and Interview magazine. He later became the Paris bureau chief for Women's Wear Daily.
His later career saw Talley hosting his own radio show principally concerned with fashion and pop culture on Sirius XM. He also released a book The Chiffon Trenches: A Memoir on May 19, 2020, which detailed his early career start and some of the issues he encountered as a Black man.
Talley was also an LGBTQ+ icon. When asked about his sexual orientation by daytime chat show host Wendy Williams during a May 29, 2018 appearance, he stated, "No, I'm not heterosexual; I'm saying I'm fluid in my sexuality, darling."
Andre Leon Talley, Fashion's Godfather | Fashion Icon Profile:
VideoFashion profile in 2020 marking of the release of Andre Leon Talley's memoir, "THE CHIFFON TRENCHES."
Andre Leon Talley | Full Address | Oxford Union:
64th Annual Grammy Awards rescheduled to April
Trevor Noah, Comedy Central's Emmy® Award-winning "The Daily Show" host will return as master of ceremonies for Music's Biggest Night®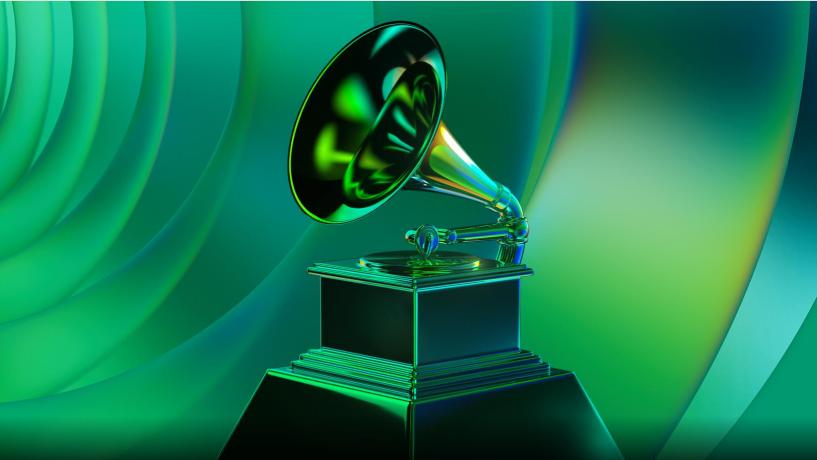 SANTA MONICA – The 64th Annual GRAMMY Awards® have been rescheduled and will now broadcast live from the MGM Grand Garden Arena in Las Vegas on Sun, April 3 (8-11:30 p.m., live ET/5-8:30 p.m., live PT) on the CBS Television Network and will be available to stream live and on demand on Paramount+.
Trevor Noah, Comedy Central's Emmy® Award-winning "The Daily Show" host and comedian, will return as master of ceremonies for Music's Biggest Night®. The show moved from its original date of Jan. 31 amid growing concerns surrounding the Omicron variant. News of the rescheduled date was initially shared via a joint announcement from the Recording Academy®, CBS and CMT.
With THE 64TH ANNUAL GRAMMY AWARDS shifting airdates, the CMT MUSIC AWARDS, country music's only entirely fan-voted award show, will move from its originally scheduled date of Sunday, April 3 to a later date in April.
Information about the date and location of the awards show will be announced in the coming weeks. This will be the inaugural broadcast of the CMT MUSIC AWARDS on the CBS Television Network. The show will also be available to stream live and on demand on Paramount+*.
Additional details about the dates and locations of other official GRAMMY® Week events, including the GRAMMY Awards Premiere Ceremony®, MusiCares® Person of the Year and the Pre-GRAMMY® Gala will be announced soon.
The 64th Annual GRAMMY Awards are produced by Fulwell 73 Productions for the Recording Academy.
'Jeopardy!' champ helps 83-year-old accept Trans people
Schneider recognized the challenges that come with being an openly Trans woman on national TV, but noted: "I thought it would be worse"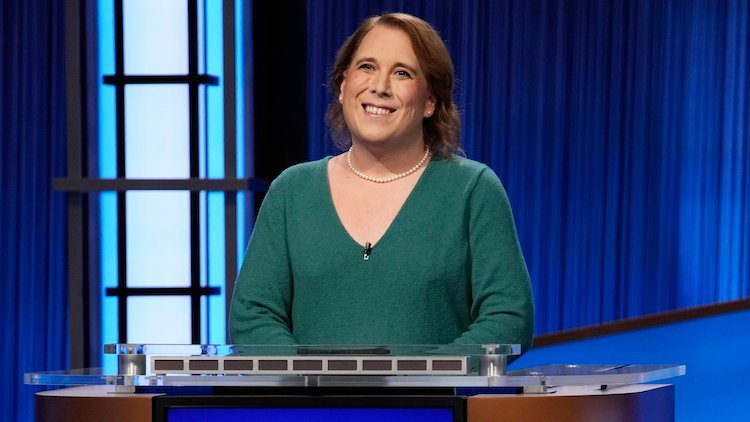 OAKLAND – Trans "Jeopardy!" champion Amy Schneider, the most winning woman in the show's history, opened up in a recent interview about learning that her TV presence helped an 83-year-old man learn to accept Trans people. 
In an interview with NPR, Schneider recognized the challenges that come with being an openly Trans woman on national TV, but noted: "I thought it would be worse."
Though Schneider has dealt with her fair share of transphobic comments on the internet, she told NPR's Ari Shapiro that she stays out of the comment sections because it's better for her mental health.
However, she did recall receiving one Twitter post that highlighted the positive impact of her visibility.
"After two to three years of conversation, you being on "Jeopardy!" every night has taught my dad to be accepting of Trans people," the post said, according to Schneider. "You're the first person he's used correct pronouns with, an 83-year-old man saying, this isn't too hard. Thanks for your message of love." 
"That is just one of the best things I could hear," Schneider said. "And that I've been able to do that, give people that experience – and if I'm helping them, that's what I want to do most of all."
On Friday, Schneider won her 33rd straight game, the third-longest winning streak in "Jeopardy!" history, amassing $1,111,800 in winnings.
Recently, the history-making contestant returned to Twitter after a brief hiatus sparked by being robbed at gunpoint over the New Year's weekend.
"Hi all! So, first off: I'm fine. But I got robbed yesterday, lost my ID, credit cards, and phone," she said, adding: "So, I doubt I'll even start writing tonight's game thread today, and if I keep winning, it may take a bit for me to get caught up. Thanks for your patience!"
Schneider, an engineering manager from Oakland, has been an inspiration to many during her historic run on the show. 
"Seeing Trans people anywhere in society that you haven't seen them before is so valuable for the kids right now that are seeing it," she told ABC affiliate KGO-TV in November, adding: "I'm so grateful that I am giving some nerdy little Trans kid somewhere the realization that this is something they could do, too."