Same sex domestic partners get more equality
New law allows re-assessment of biased property taxes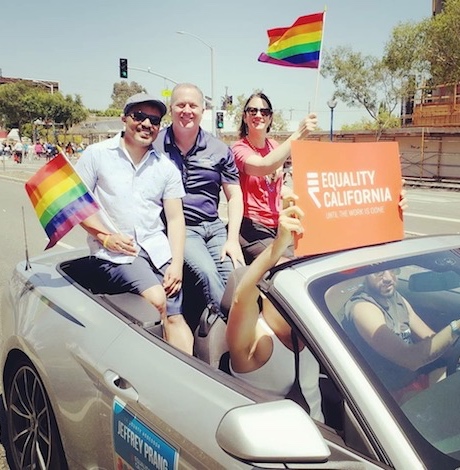 No one should be at risk of losing their home because they are in a same-sex relationship. Despite good faith efforts, many registered domestic partners have not been treated equally under California's property tax laws.
In the earlier days of the struggle for marriage equality, progressive cities and counties were the only governmental bodies that recognized same-sex partnerships and created domestic partner registries. In 1985, West Hollywood enacted the first such registry, with San Francisco following suit in 1989. When the State eventually offered its own registry in 2000, it was unclear to many whether those couples who had already registered with local governments would be automatically recognized at the State level.
Consequently, many couples who had registered at the local level did not register again with the State. Similar questions had arisen when same-sex marriage first became legal statewide in 2008, and then again in 2013 – particularly because some states had announced they would automatically convert domestic partnerships into marriages.
In 2005 and 2007, the State Legislature passed bills extending to domestic partners the property tax exclusion that had only applied to married couples; this exclusion allows a family home to be transferred between spouses without re-assessment. It is particularly important in the event of the death of a spouse, where the surviving spouse inherits the family home. Because assessed value is the sole determining factor of property taxes in California, re-assessment can result in significantly higher property taxes. And for an elderly individual living on a fixed income, this could mean the difference between keeping the home and being forced out.
Even well-meaning legislators were not always able to keep up with the confusions resulting from this unpredictable progress towards marriage equality. The 2005/2007 expansion of the interspousal exclusion only benefited same-sex couples registered at the state level beginning in 2000, overlooking those who had registered locally beginning as early as 1985 but had not re-registered with the State.
To this day, the injustices of the decades-long fight for marriage equality are still being corrected, but it gives me great pride to say that we have once again chipped away at those disparities. With the Governor's signing of Assembly Bill 2663 on September 29, 2018, this tax exclusion will also apply to those who had been left out of the previous expansion.
The need to correct this disparity was brought to my attention by an elderly couple who were attempting to plan their retirement and had concerns about legal protections relating to their home. Like my now-husband and me, they had initially registered as domestic partners when that was all that was available. We easily could have found ourselves in a similar situation, overlooked by policymakers and forced to bear a substantial financial burden as a result. But it doesn't matter that it could have happened to me. That is the very point of the fight for real equality – that all people will be treated with the same dignity and respect, and be afforded the same opportunity.
The challenge with something like the interspousal exclusion from property tax re-assessment is that it is an obscure element of a complex system of laws and regulations. An honest effort was made by the State Legislature to increase equality in the 2005/2007 policy changes, but it remains unfair that a benefit that is available to heterosexual couples regardless of whether they fully understand it, or even know of its existence, is not available to same-sex couples for exactly those same reasons. It is these types of double standards that we must seek to correct.
Although my role as County Assessor is predominantly administrative, it has provided me with insight into what needed to be corrected. My own experience showed how a couple could find themselves in this position only too easily, and I was inspired to rally support for new legislation. Thanks to the dedication of Assemblymember Laura Friedman, San Francisco Assessor Carmen Chu, and Equality California, the bill has now been enacted into law.
LGBT couples who had previously registered at the local level but not with the State beginning in 2000, and whose homes were unfairly re-assessed from 2000 to 2015, may soon file for a reversal of these re-assessments and receive prospective tax relief. The deadline to submit the "Claim for Reassessment Reversal for Local Registered Domestic Partners" to the County Assessor is June 30, 2022.
The inequalities of the past will never be fully erased. But by finding and remedying yet overlooked and unintended consequences of past discrimination, we will continue to move towards that truly fair and equal society for which we strive.
Jeffrey Prang is the Assessor of Los Angeles County. He previously served for nearly 18 years on the West Hollywood City Council, including for 4 terms as Mayor. He is a graduate of James Madison College at Michigan State University and lives in Los Angeles with his husband of 15 years, Ray Vizcarra.
It's time to prioritize the plight of trans and queer refugees
In order for the United States to truly be a safe place for persecuted LGBTQ+ people, immigration reform alone is not enough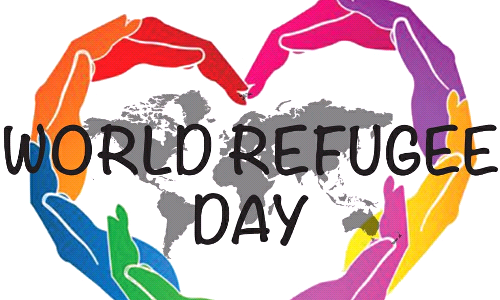 By Jamie Sgarro | NEW YORK – Every year, on June 20th, World Refugee Day overlaps with LGBTQ+ Pride Month. This day presents an opportunity to raise awareness of the unique challenges faced by LGBTQ+ asylum seekers and refugees, and to demand action to reestablish the United States as a safe harbor for the thousands of persecuted LGBTQ+ people who seek refuge here every year.   
When the U.S. presidential election was called for Joe Biden, I breathed a heavy sigh of relief. During its first 100 days in office, the Biden-Harris administration has slowly begun to undo Trump's legacy of hate on LGBTQ+ rights and immigration. As the founder of a nonprofit focused on LGBTQ+ asylum and a newly "out" trans person, I am encouraged by the administration's early efforts, but I also recognize that there is still much more work to be done.
So far, in support of LGBTQ+ rights, the administration has urged Congress to pass the Equality Act, committed to advocating for LGBTQ+ equality abroad, issued the first presidential proclamation recognizing Transgender Day of Visibility, and signed an executive order repealing the ban on transgender people serving openly in the military. The new administration has also begun to unwind Trump's immigration policies by ceasing new enrollments in the Migrant Protection Protocols policy its first day in office before formally ending the policy in June, reversing Trump's "Muslim ban", and eliminating Trump's historically-low limits on refugee resettlement.
But, despite this incremental progress, we must hold the new administration accountable for its promises not yet achieved. The administration's action—or lack thereof—on both LGBTQ+ and immigration issues have life-or-death ramifications for persecuted trans and queer people. For example, since taking office, President Biden has enforced Title 42, a Trump-era policy that has resulted in most asylum seekers being turned away at the southern border without the opportunity to apply for protections in the U.S. According to WOLA, since March 2020, this policy has expelled more than 750,000 undocumented migrants apprehended at the border back to Mexico or their home countries. President Biden's reversal of the Migrant Protection Protocols policy (known as "Remain in Mexico") has also stranded over 30,000 asylum seekers whose claims were denied or dismissed under the policy in Mexico. LGBTQ+ asylum seekers cannot wait safely in Mexico and are at risk of murder upon deportation to their home countries.
Additionally, while immigration enforcement has decreased under the new administration, President Biden has continued to detain LGBTQ+ immigrants. The U.S. detention system is dangerous, even lethal, for LGBTQ+ individuals (especially trans women). According to an analysis by the Center for American Progress, LGBTQ+ immigrants held at federal detention centers are 97 times more likely to be sexually assaulted than other detainees. In this context, anything less than the immediate release of every transgender, gender nonconforming and queer person from Immigrations and Customs Enforcement detention centers is insufficient. Fleeing persecution to live authentically should never result in arbitrary imprisonment.
In order for the United States to truly be a safe place for persecuted LGBTQ+ people, immigration reform alone is not enough. The administration must also ensure that all LGBTQ+ people have full equality under the law and the freedom to safely walk down the street. Although America has made significant strides in the right direction on LGBTQ+ rights —from increased representation in media to the recent landmark Supreme Court ruling banning workplace discrimination against gay and transgender employees —our country still falls short of social acceptance in many communities and still lacks federal anti-discrimination protections for LGBTQ+ people in critical areas including housing, education, federal funding, public accommodations, credit, and the opportunity to serve on a jury. Trans women of color continue to face a deadly epidemic of violence, and trans youth can still be subjected to psychologically-damaging conversion therapy in 25 states.
According to the Human Rights Campaign, 2021 is already the worst year in recent history for state legislative attacks on LGBTQ+ rights. So far, 17 anti-LGBTQ+ bills have been enacted. This coordinated legislative effort particularly targets the transgender community. These attacks are damaging to all trans people but are perhaps especially cruel for trans refugees who have courageously fled persecution in pursuit of a better life. Upon arrival in the United States, LGBTQ+ refugees deserve to be met with compassion, not an onslaught of discriminatory legislation and rhetoric.
It is time for America to prioritize welcoming trans and queer refugees. Everyone deserves the opportunity to live authentically without fear.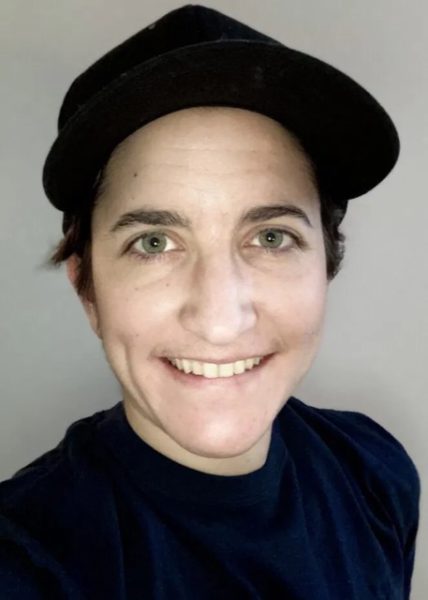 Jamie Sgarro is the co-founder of AsylumConnect, a 501(c)(3) nonprofit organization providing the world's first web and mobile resource platform for LGBTQ+ people fleeing persecution.
OAN's anti-LGBTQ hate supported by cable & streaming services
OAN reportedly relies on subscriber fees, also known as carriage fees, rather than advertising as a prime revenue source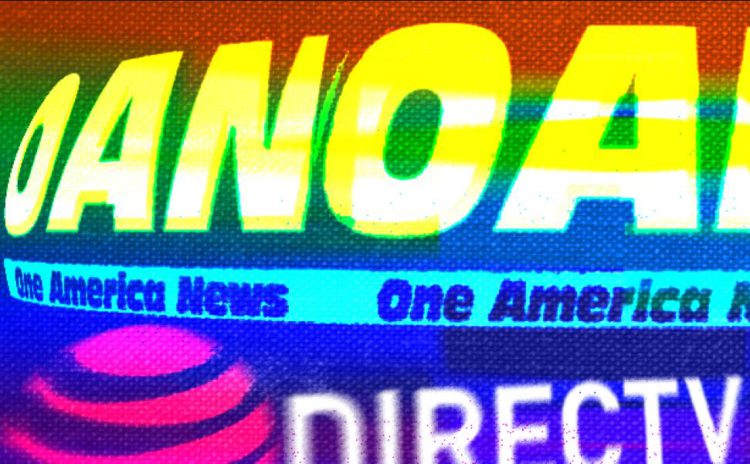 By Beatrice Mount & Alex Paterson | WASHINGTON – The right wing conspiracy theory One America News channel regularly uses extreme anti-LGBTQ rhetoric, combating what it has called "militant LGBTQ recruitment" strategies.
OAN's baseless fearmongering about Drag Queen Story Hour, Demi Lovato's gender identity, and transgender athletes, however, is being financially supported by cable companies and streaming services that claim to be celebrating LGBTQ people and Pride month.
Rather than relying on "advertising as a prime revenue source," OAN reportedly relies on subscriber fees, also known as carriage fees, as its primary funding source. Verizon and DirecTV (and its parent company, AT&T) pay OAN subscriber fees in exchange for the network being available to their customers, whose subscription costs pay for OAN. While it's difficult to quantify exactly how much revenue these cable contracts generate, Bloomberg previously reported that OAN "gets paid about 15 cents per subscriber by the companies."
OAN also generates revenue through subscriber fees via its streaming app, which charges its subscribers $4.99 per month and is available to download on Roku, Amazon Fire, Google Play, and Apple TV. In exchange for hosting OAN in their channel libraries, these companies reportedly take a percentage of that subscription fee. For example, according to Yahoo Finance and The Motley Fool, Roku takes 20% of subscription fees, and Apple TV takes 30% during the first year and 15% in subsequent years. 
These companies have all celebrated Pride month through statements and social media support, including Verizon, Amazon, Google, Apple, Roku, and DirecTv and its parent company AT&T. However, these companies also enable OAN to maintain a steady income, even though the network is in direct opposition to their corporate commitments to the LGBTQ community.
What's more, OAN's hateful rhetoric adds fuel to the rising attacks on LGBTQ people, particularly trans people: Anti-trans violence in the U.S. has reached record high levels, hate crimes targeting LGBTQ people are on the rise, and state legislatures have proposed over 100 bills to restrict trans rights so far in 2021 alone.
OAN hosts and guests regularly spread anti-LGBTQ rhetoric and misinformation, particularly targeting trans people
In the days leading up and following the first day of Pride Month in June, some of OAN's most prominent hosts — Kara McKinney, Stephanie Hamill, and Dan Ball — and their guests have regularly used the platform to fearmonger about LGBTQ people, including claiming that Pride "is a really sad indicator of just how far the cultural rot has gone." Here are some of the worst examples:
Tipping Point with Kara McKinney
In Focus with Stephanie Hamill
Real America with Dan Ball
On June 8, while defending a Loudoun County, Virginia, public school teacher who refused to refer to trans students by their correct name and pronouns, Ball claimed that affirming trans youth is participating in "pronoun garbage."
Ball has also repeatedly denigrated prominent trans people. He has misgendered and deadnamed U.S. Assistant Secretary of Health Dr. Rachel Levine. Ball also ridiculed Caitlyn Jenner, saying she was "dick-tator-less," while his guests, far-right commentators the Hodgetwins, said being trans is "just a wardrobe" and a "bizarre lifestyle."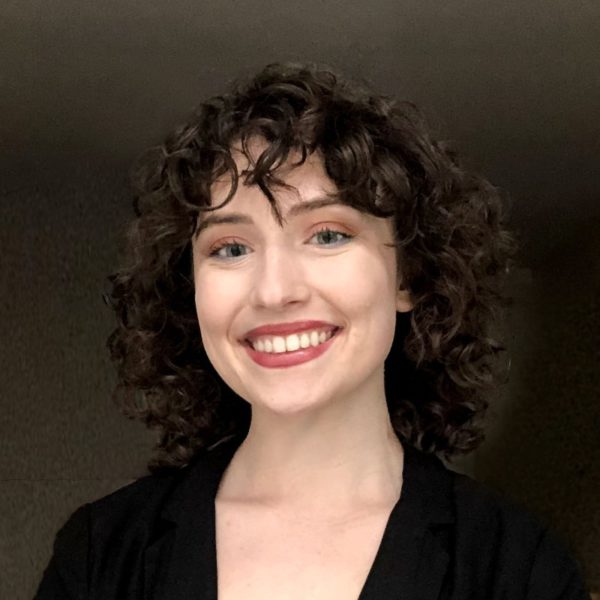 Beatrice Mount is a media analyst and researcher for Media Matters for America. She's a George Washington University Graduate with a degree in gender studies and political science.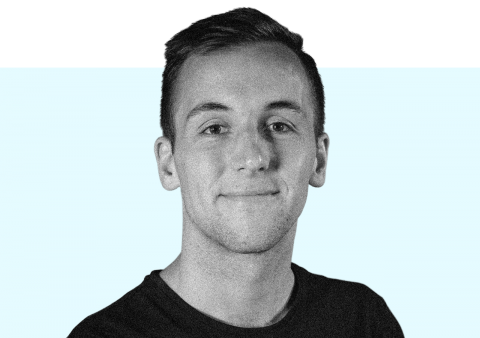 Alex Paterson is a researcher for the LGBTQ program at Media Matters, where he has worked since 2019. Alex holds a bachelor's degree in economics from Montana State University and has a background in LGBTQ advocacy, including previous work at the National LGBTQ Task Force and the U.S. Department of Health and Human Services.
The preceding commentary and analysis was published by Media Matters and is republished by permission.
Pride at Work, U.S. Dept. of Labor recommits to inclusive workplaces
Pride Month is for LGBTQ+ people to be proud & visible in a world that tells us not to be; recommitting to inclusive workplaces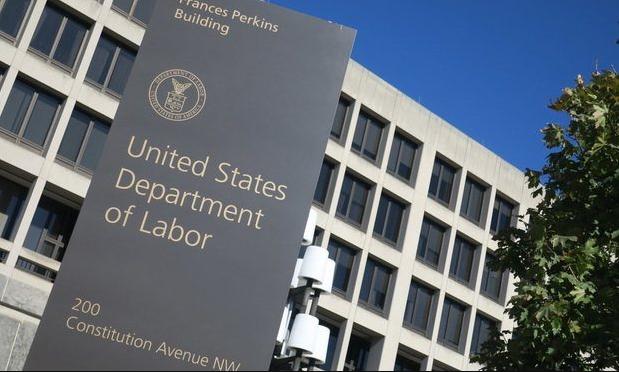 By B.A. Schaaff | WASHINGTON – Pride Month is a chance for lesbian, gay, bisexual, transgender and queer (LGBTQ+) people to be proud and visible in a world that tells us not to be. Pride Month is a chance to celebrate and honor the work of LGBTQ+ people as we fight every day for equity and inclusion in society, in the law and in our workplaces.
Thanks to the tireless work of advocates, we've had many recent encouraging wins at the national level:
In the past year, anti-racism protests have sparked important conversations around diversity, equity and inclusion. The Department of Labor has recommitted to being an inclusive workplace, and continues to offer trainings related to sexual orientation and gender identity, including those related to the use of gender-inclusive language and pronouns. I've been proud to provide these trainings and support those efforts as a vice president of Pride at DOL, an affinity group for the department's LGBTQ+ employees and contractors and our allies.
As part of the department's efforts to implement the sexual orientation and gender identity executive order, our Civil Rights Center – a member of the Title VI/Title IX Interagency Working Group led by the Department of Justice – will serve on the Title IX and Executive Order 13988 Committee. This committee will serve to provide opportunities for interagency collaboration to advance EO 13988's goal of protecting individuals from discrimination on the basis of sexual orientation and gender identity, ensuring the Bostock decision is applied to Title IX and other relevant statutes, and making federal agencies welcoming to LGBTQ+ people.
The department is also working to reverse the impact of the prior administration's executive order on diversity training. Our Office of Federal Contract and Compliance Programs is examining promising practices for diversity training as one component of broader efforts to eliminate bias from employment practices. In addition, the department is conducting an equity review to better understand how well our policies and programs are reaching historically underserved populations, and launched a related data challenge.
But there is still more work to do, and our pride can come at a price. Being visible sometimes means being exposed to harassment, discrimination, and violence. This is especially true for transgender people, particularly those who are women and people of color. Equity and inclusion require creating an environment — through language, policies and practices — that not only tolerates but recognizes and affirms people's identities and relationships. Only with this can employers create a sense of belonging and value in their organization.
So as we celebrate Pride Month this year and every year, let's recognize all the work that has been done and that is necessary to keep pushing forward.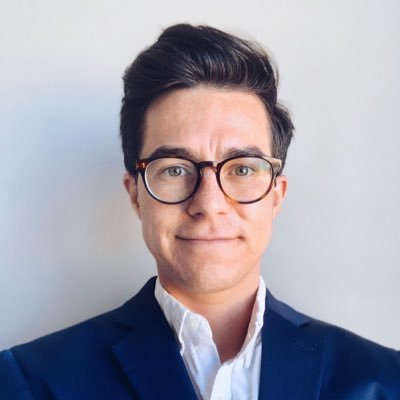 B.A. Schaaff (they/he) is an attorney in the U.S. Department of Labor's Office of the Solicitor and is vice president of Pride at DOL.