Attempted mass assassination suspect arrested
FBI Director Christopher Wray: "These are not hoax devices."
The nation is on edge as mail bombs continue to show up at the offices, homes and buildings of Donald Trump's critics, despite the FBI arrest Friday morning of a Plantation, Florida man believed to be the suspected bomb-maker.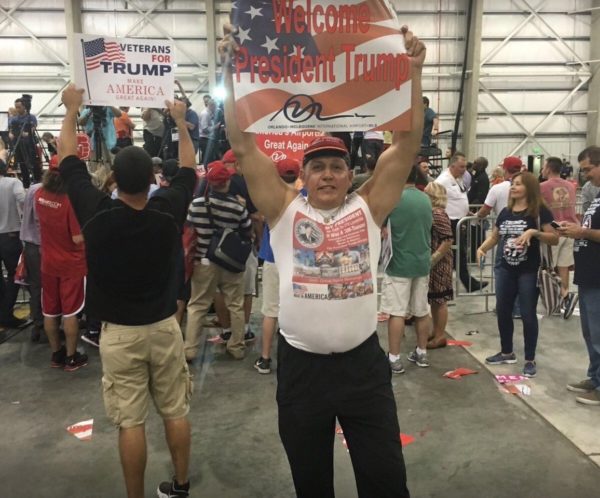 At a Friday news conference at the Department of Justice, FBI Director Christopher Wray said an isolated fingerprint found on a device sent to California Rep. Maxine Waters lead the coordinated efforts of federal, state and local law enforcement to arrest Cesar Sayoc Jr., 56, who has a criminal record and is well-known on social media for his extreme support of Trump and hatred for Trump's critics. Wray says he has been charged with five federal crimes: interstate transportation of explosives, illegal mailing of explosives, threats against former presidents and other high ranking people, threatening interstate communications and assaulting current and former federal officers. Sayoc faces up to 58 years in prison, if convicted.
Countering an avalanche of right wing conspiracy theories that the devices were hoaxes and "false flags" – that the bombs were really fakes sent by fear-mongering Democrats— Wray said the 13 IED's (improvised explosive devices) found so far "are not hoax devices" and while fortuitously none exploded, they contain "energetic material" that could be "dangerous" to the public and the targets.
Attorney General Jeff Sessions said he did not know why the devices were sent to Democrats, "other than what you might normally expect," the suspect "appears to be a partisan." Sessions, who is rumored to be on a shortlist to be fired by Trump after the midterms, also said, "We will not tolerate political violence," while not linking it to the violence inspired by Trump's political rhetoric.
Wray said it is "to early to discuss motivation" but "I do believe we caught the right guy." However, the investigation is ongoing with "plenty of unanswered questions" for which the FBI would appreciate the public's help.
Sayoc's arrest "doesn't mean we're all out of the woods," Wray said. "We need the help of everyone out there" to call 1-800-CALL-FBI. "No piece of information is too small….We need all hands on decks" and for the public to "stay vigilant" in case there are more mail pipe bombs en route to other Trump-critic targets.
One point Wray made that so far has escaped attention but may cause Trump some anguish is his emphasis on the "extraordinary" coordination among law enforcement agencies that is "exactly what the doctor ordered at this time."
In normal times, President Trump would have been notified immediately yesterday when they found a suspect in the five-day nationwide threat to former presidents and current and former high ranking officials. However, Trump complained in two early morning tweets about how this "'Bomb' stuff" has slowed Republican "momentum" going into the midterm elections. Reading from a tele-promoter at a small White House event later, he, too, said political violence would not be tolerated. But he then smiled and nodded when a participant yelled "CNN Sucks" – though CNN was one of the suspect's targets. He complained that he gets "attacked all the time" by the fake news.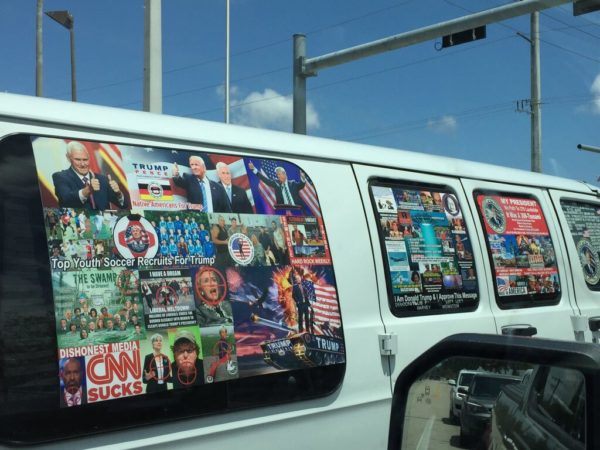 Sayoc has a criminal history and is well-known as a mega-Trump supporter. His Twitter and Facebook pages are replete with images of himself at Trump rallies and his van is plastered with pro-Trump-Pence stickers and images of Trump critics "X-ed" out.
The most recent pipe-bomb-like device was found in a package at Sen. Kamala Harris' Sacramento office. This is an especially difficult time for Harris and her staff with the loss of her beloved Press Secretary Tyrone Gayle to cancer. Gayle, a former Hillary for America staffer, was respectful of the press, including the Los Angeles Blade.
Rep. Maxine Waters—who has loudly and often called for Trump's impeachment—was targeted with two pipe bombs."We have to keep to doing what we're doing in order to make this country right. That's what I intend to do, and as the young people say, 'I ain't scared,'" Waters told Blavity in a video interview on Thursday. "We must not be intimidated to the point that we stop advocating and protesting for justice."
Late Thursday night, law enforcement investigated suspicious packages outside Sen. Dianne Feinstein's local offices at 11111 Santa Monica Blvd. that turned out not to be threatening. Friday morning, officials also investigated a suspicious package sent to billionaire Democratic activist Tom Steyer in Burlingame.
Two more suspicious packages—one addressed to New Jersey Sen. Cory Booker, and another to former Director of National Intelligence James Clapper—were intercepted by authorities in Florida and New York City.
The newly discovered devices bring to 13 the number of IED mail bombs sent to prominent figures including former President Barack Obama, former President Bill Clinton, former Vice President Joe Biden, former Sec. of State Hillary Clinton, former Attorney Gen. Eric H. Holder Jr., former Director of National Intelligence James R. Clapper, former CIA Director John Brennan, Sens. Kamala Harris and Cory Booker, Rep. Maxine Waters, investor and philanthropist George Soros, Hollywood star Robert De Niro and a Trump favorite "enemy," CNN.
Donald Trump has apparently not contacted any of the targets to ask about their well-being.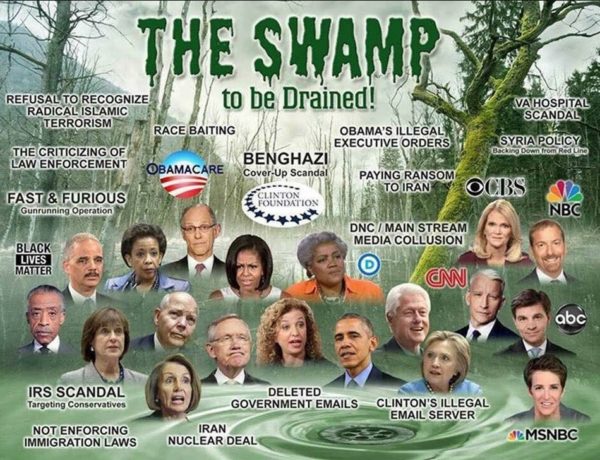 In normal times, whether the IEDs detonated or not, whether anyone "high ranking" or a frontline postal inspector or a member of the public was killed as collateral damage—13 mail bombs sent during a specific time period would be considered a mass assassination attempt of former Presidents and highly visible Democrats.
Surely this should be more shocking.
LA County Parks Winter Wonderland returns
Snow Days, Sled Rides, Toy Giveaways, Craft Villages, Teen Zone and More!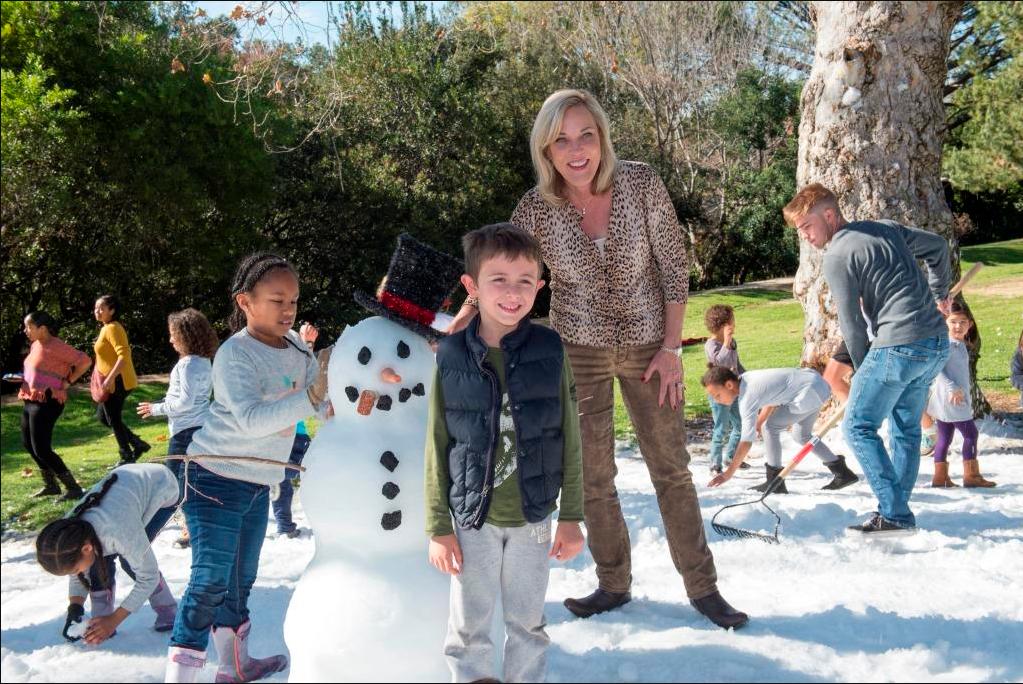 LOS ANGELES – It's Park Time L.A. County! Parks After Dark returns with an enchanting Winter Wonderland experience that will bring holiday cheer and 40 to 80 tons of snow to 34 L.A. County Parks in the month of December.
This holiday action packed celebration is for the entire family and is bigger and better than ever before, with more snow, more toys, more craft activities and more fun! All for free!
Parks After Dark Snow Patrol teams, staffed by passionate and dedicated Parks & Recreation personnel, are ready to transform local parks into wintry paradises complete with sled runs, photo opportunities, snack stations, holiday treats and a craft village where children can decorate their own holiday stocking! Families should plan to arrive early at their local park for a toy giveaway for ages 0-17, while supplies last.
New this year to the Winter Wonderland experience is a Teen Zone where young adults can enjoy their own space to hang out with their friends, create and design art, listen to music, silkscreen holiday shirts and make their own personalized Santa hat!
Also beginning this year, selected parks will double their fun with Mega Snow days, which will bring up to 80 tons of snow to Earvin "Magic" Johnson Park, Val Verde Park, Belvedere Park, El Cariso Park, Loma Alta Park, Ted Watkins Park, Roosevelt Park and Valleydale Park.
The L.A. County Parks Winter Wonderland is possible thanks to the generosity of Los Angeles Department of Social Services, Los Angeles County Department of Parks and Recreation, and the L.A. County Probation Department.
"Parks After Dark brings family, friends, neighbors and community together in their local park," County of Los Angeles Department of Parks and Recreation (DPR) Director Norma Edith García-González said. "The Winter Wonderland experience will provide youth and families a memorable snow day experience and much more to celebrate the joy of the holiday season. I am grateful to DPR Staff for all their work to bring 40 to 80 tons of snow to 34 parks this holiday season!"
Parks After Dark, launched in 2010, has proven to be a successful prevention and intervention program that provides multiple benefits to vulnerable communities, decreasing violence and crime, and increasing social cohesion and community well-being. In 2018, Parks After Dark was recognized by the National Recreation and Park Association, which presented L.A. County Parks and Recreation with is Best in Innovation award.
For more information on Parks After Dark Winter Wonderland, visit https://parks.lacounty.gov/winterpad
Locations, dates, and times for Parks After Dark Winter Wonderland are listed below:
Friday, Dec. 2
Col. Leon H. Washington Park – 8908 S. Maie Ave., Los Angeles (4-8 p.m.)
Mary M. Bethune Park – 1244 E. 61st St., Los Angeles – (4-8 p.m.)
Charter Oak Park – 20261 E. Covina Blvd., Covina – (4-8 p.m.)
Pamela County Park – 2236 Goodall Ave., Duarte – (4-8 p.m.)
Saturday, Dec. 3
Eugene A. Obregon Park – 4021 E. First St., Los Angeles – (12-4 p.m.)
City Terrace Park – 1126 N. Hazard Ave., East Los Angeles – (4-8 p.m.)
Earvin "Magic" Johnson Park – 905 E. El Segundo Blvd., Los Angeles (12-4 p.m.) (Mega Snow)
George Washington Carver Park – 1400 E. 118th St., Los Angeles – (4-8 p.m.)
Val Verde Community Regional Park – 30300 W. Arlington Rd., Val Verde
(12-4 p.m.) (Mega Snow)
Belvedere Community Regional Park – 4914 E. Cesar Chavez Ave., Los Angeles
(4-8 p.m.) (Mega Snow)
Friday, Dec. 9
Adventure Park – 10130 S. Gunn Ave., Whittier – (4-8 p.m.)
Sorenson Park – 11419 Rose Hedge Dr., Whittier – (4-8 p.m.)
Saybrook Park – 6250 E. Northside Dr., East Los Angeles – (4-8 p.m.)
Jesse Owens Community Regional Park – 9651 S. Western Ave., Los Angeles –
(4-8 p.m.)
Saturday, Dec. 10
El Cariso Community Regional Park – 13100 Hubbard St., Sylmar – (12-4 p.m.) (Mega Snow)
Loma Alta Park – 3330 N. Lincoln Ave., Altadena – (4-8 p.m.)
Helen Keller Park – 12521 S. Vermont Ave., Los Angeles – (12-4 p.m.)
Athens Park – 12603 S. Broadway, Los Angeles – (4-8 p.m.)
San Angelo Park – 245 S. San Angelo Ave., La Puente – (12-4 p.m.)
Bassett Park – 510 N. Vineland Ave., La Puente – (4-8 p.m.)
East Rancho Dominguez Park – 15116 S. Atlantic Ave., Compton – (12-4 p.m.)
Ted Watkins Memorial Park – 1335 E. 103rd St., Los Angeles – (4-8 p.m.)
(Mega Snow)
George Lane Park – 5520 W Ave L-8, Quartz Hill (4-8 p.m.)
Friday, Dec. 16
Ruben F. Salazar Park – 3864 Whittier Blvd., Los Angeles (4-8 p.m.)
William Steinmetz Park – 1545 S, Stimson Ave., Hacienda Heights – (4-8 p.m.)
Amigo Park – 5700 S. Juarez Ave., Whittier – (4-8 p.m.)
Amelia Mayberry Park – 13201 E. Meyer Rd., Whittier – (4-8 p.m.)
Saturday, Dec. 17
Stephen Sorenson Park – 16801 E. Avenue P, Lake Los Angeles (12-4 p.m.)
(Mega Snow)
Jackie Robinson Park – 8773 E. Avenue R, Littlerock – (4-8 p.m.)
Mona Park – 2291 E. 121st St., Compton (12-4 p.m.
Franklin D. Roosevelt Park – 7600 Graham Ave., Los Angeles – (4-8 p.m.)
(Mega Snow)
Rimgrove Park – 747 N. Rimgrove Dr., La Puente – (12-4 p.m.)
Allen J. Martin Park – 14830 E. Giordano St., La Puente – (4-8 p.m.)
Valleydale Park – 5525 N. Lark Ellen Ave., Azusa – (4-8 p.m.) (Mega Snow)