A Time for Healing, Prayer and Remembrance
Congregation Kol Ami memorial service TONIGHT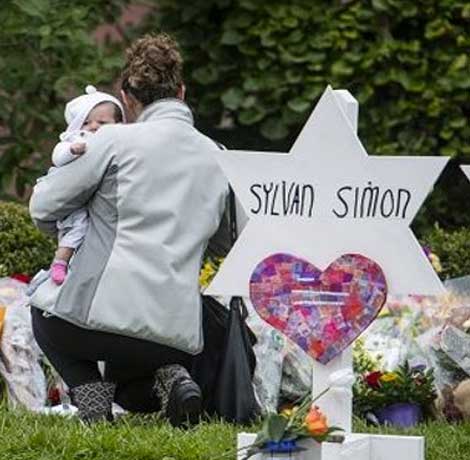 I didn't think my heart could break into smaller pieces but Saturday's mass murder at a synagogue in Pittsburgh, Pennsylvania during Sabbath morning services has left me crying and my heart in shards. I am scared for America.
Tree of Life synagogue is a vibrant place on Saturday morning, hosting three different congregations. It is in the heart of Squirrel Hill, a leafy neighborhood in Pittsburgh, where the Jewish community is centered. But it is a diverse neighborhood as well, with lots of different ethnic and religious groups. Mr. Roger's home is a mere few blocks away from the synagogue.
Eleven people murdered in cold blood as they sang of peace and welcomed a new baby into the covenant of his ancestors and many people injured including 4 police officers. What was supposed to be an uplifting morning worship service turned into one of the bloodiest mass murders in a house of worship.
The murderer, now in custody, is a vociferous Anti-Semite whose social media pages is filled with anti-Semitic screed, brought his AK47 into Tree of Life Synagogue and opened fire. He told police "All Jews must die".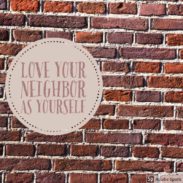 Anti-Semitism is real. It's always been here in the United States. But since Donald Trump's ascension to politics and the Presidency, his rhetoric has given new permission to the Anti-Semites to air their ugly lies and untruths about the Jewish people and the Jewish community and foster violence and murder.
The rise of the American Nazi party, right wing hate groups like the Proud Boys, and other right- wing extremists have used anti-Jewish code words in their materials, rallies, and publications. Fox news commentators, The President and his cronies have picked up on those words as he tries to signal his base that all those who aren't white straight Christian Americans have no place in the good ole' US of A.
And there is growing Anti-Semitism on the left as well. Often in the form of Anti-Israel or Anti-Zionist hatred, Jews long part of coalitions to welcome the stranger, stand with the poor, march for civil rights for brown and black people, and our LGBTQ community have been increasing told you are not welcome.
The Jewish community has been a part of and shared in the suffering, been victims of violence along with other minorities in America. There were redlines that prevented us from buying homes in certain neighborhoods, clubs that exclude us and university quotas keeping Jews out. That is why Cedars-Sinai Hospital was founded because Jews weren't allowed into medical school at one time and were prevented from serving as doctors in hospitals. Or worse, Jews have been told that we are not an oppressed hated minority in America as if our pain and suffering and losses and oppression are not real. Tell that to those that lost family in the Holocaust.
Anti-Semitism is a cancer eating away at our society. It is rising here and in Europe. In Los Angeles county this past year 72 percent of all hate crimes were directed at the Jewish community. In Pittsburgh where the shooting took place, there has been a 50 percent increase in Anti-Semitic hate crimes since January 2018! And the Jewish community which only a generation ago, saw 6 million of our family members systematically murdered by the Nazis in death camps of Europe are being re-traumatized by what is happening around us. When Anti-Semitism rises it is like the canary in a coal mine, something is terribly wrong with our country.
The shooting on Saturday coupled with the increase in vandalism of synagogues with swastikas, Jewish community bomb threats, online anti-Jewish poison and Nazi's marching through the streets of Charlottesville. Virginia and other places with menacing chants like "Blood and Soil" (which were the chants of Nazi is Germany during the 30's and 40's) and "Jews will not replace us" has the Jewish community on high alert. And it should have everyone of good conscience on high alert as well.
This last week saw the wave of terror attacks upon CNN, Democratic party leaders and those who are vocal critics of the President. The bombs that were mailed and delivered to CNN, the Clintons, President Obama, Vice President Biden and philanthropist George Soros could have resulted in a mass assassination. And last week in Louisville, Kentucky another white supremacist tried to enter a black church to kill people found it locked and went to the local market and killed two African American seniors. And the Administration tried to destroy the lives of our transgender family through a heinous policy that would erase their identities.
Words matter. And these words of hatred are leading to actions. The environment of hate fueled by Fox news, the president's rhetoric and the deep divisions between red and blue America is stoking this violence.
For many in the Jewish community, we are reliving the nightmares of our parents and grandparents and who were victims of the Holocaust. It is beginning to feel like the early 1930's in Germany when duly elected, Hitler rose to power targeting all who weren't "Arayan" which was code for white Christian Germans. Each day of the hatred, the targeting, the code words that for those in the know are Anti-Semitic in origin, activates the trauma we hold in our Jewish communal psyche.
To those who say it can't happen here, we are already watching as the government locks up innocent refugees and their children who are escaping the drug lords and violence in their home countries. We are already seeing the mass incarceration of black and brown people by law enforcement and white people getting away without conviction for the same crimes. The erosion of our civil rights and the purposeful disenfranchisement of voters yet another blatant reminder of the tactics of Hitler, Mussolini and Stalin.
We see the policies of the administration trying to erase LGBTQ people and our civil rights. Attacks on the free press and the murder and targeting of journalists who try to report the truth and point out the hypocrisy of the administration's policies and the greed of our elected officials of every party have all the markings and trappings of a government that is no longer by the people, for the people.
This is the challenge to cross the lines of identity politics and join together to defeat at the ballot box those who espouse such heinous bigotry that fuels and inflames the angry backlash of the MAGA crowd.
Only by going to the ballot box can we defeat the UnAmerican and Unpatriotic thread that is Trumpism.
As a rabbi, my ethical teaching in the Torah are built around two key ideals. First that all people are created in the Divine image. Regardless of our race, or gender, or sexual orientation or gender expression or nationality or religion. We are all reflections of the Force that Sustains the Universe.
And I also turn to this phrase: "Love your neighbor as yourself". For in my neighbor I see the Divine and all that is holy.
If only we would live by these maxims and truths we could strengthen each other, lift up each other and pray for the best for our neighbor and have their back. These teaching help build empathy for one another. This is the America I once believed in and hoped for. I remain committed to working for it to once again. Let's start changing America by loving each other enough to care for one another and by getting out to vote!
This is how I will sew my shattered heart back together.
— Join Rabbi Eger and Rabbi Chaiken for 45 minutes on Tuesday evening October 30 at 6:45-7:30 pm at Congregation Kol Ami for a time of Prayer, Healing and Remembrance for the victims of the Tree of Life Synagogue Terror Attack.
Congregation Kol Ami,
West Hollywood's Reform Synagogue
1200 N. La Brea Ave
West Hollywood, Ca 90038
#KOLAMISTRONG
Rabbi Denise L. Eger is the founding Rabbi of Congregation Kol Ami in West Hollywood, CA, a long time LGBTQ activist and the immediate past president of the Central Conference of American Rabbis.
Support local businesses, please consider before canceling reservations
Our businesses must follow this protocol. This is not a choice for them – it is government mandated — the law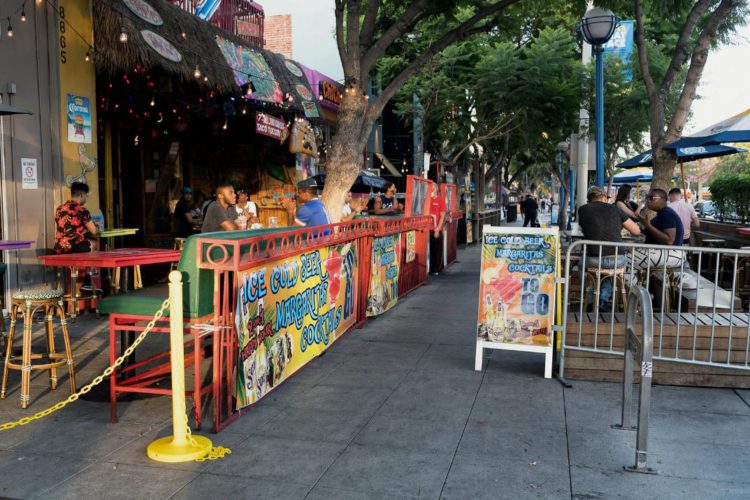 By West Hollywood Chamber of Commerce | Our businesses are champions! They have managed to hire back their staff, have survived five government shutdowns and reopenings, prepared their space for a COVID-safe operation, and overcome unprecedented challenges.
Moreover, they are ensuring you, the consumer, a safe environment to visit – eat, shop, and play WeHo!  
The City of West Hollywood has put forth an emergency order dictating that only vaccinated public and employees may be allowed within the "indoor" sections of a restaurant, nightclub, bar, fitness center, or personal service business. This applies to any situation where you would need to remove a mask, such as eating, facials, working out, etc.
Our businesses must follow this protocol. This is not a choice for them – it is government mandated — the law.  
We understand that this may be welcomed by some and rejected by others; regardless of where you stand on that, the businesses need your understanding and support, not boycotting and blame. This vaccine mandate is not their choice.
We are imploring the public that disproves this City of West Hollywood Executive Order to please not take it out on the businesses – instead, come out to support these businesses who risk so much, and have given so much to survive this never-ending pandemic.
Boycotting our local small business owners, who are not at fault for this Executive Order and have no option other than to comply with it, will hurt them even more than they are currently suffering – at a time when they are sacrificing so much to help restabilize our community's economy.
We have hundreds of beautiful outdoor spaces, rooftops, patios, and OutZones to enjoy that are not subject to the vaccination-only mandate. We have takeout and delivery options for those who want to stay put and binge-watch their favorite shows, or past City Council meetings. There are lots of safe options for dining out and working out outside in West Hollywood. 

Here is a link to our fabulous WeHo places: https://www.wehochamber.com/dinein
9-11: neighbors reached out to neighbors, strangers became instant friends
"No one talked about ideology or partisan politics. We all longed for and created community wherever we stood."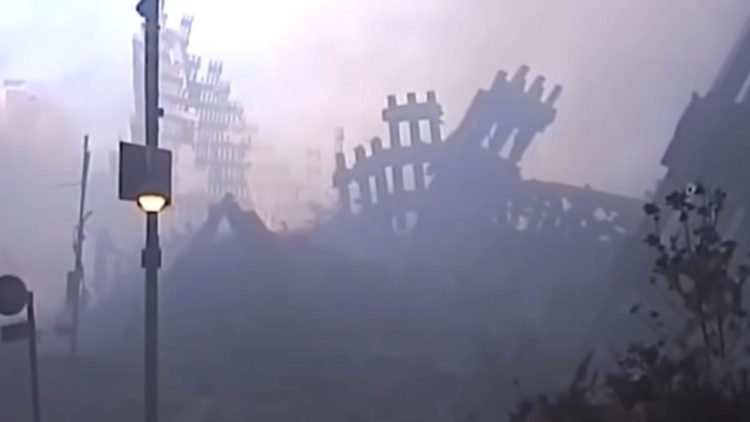 By Karen Ocamb | WEST HOLLYWOOD – Like many others around the world, I remember where I was on Sept. 11, 2001. I was at my desk, on deadline, TV off, but curious about this small photo on my Yahoo News front page showing smoke billowing out of one of the Twin Towers. That morning, New York City seemed planets away from West Hollywood. But deadline or not, my compulsive reporter's curiosity was too hard to resist. I clicked on the image and the world changed. America was under attack.
I rushed to the TV. Planes with enough fuel to fly to California had been hijacked and turned into missiles. Chaos reigned. Oddly, the deliberately calm anchors calmed me enough to finish and file my story. With no other duties hanging over me, I gathered my two dogs close, surrendered to the TV and remained transfixed. Then I saw Rose Arce on CNN heading toward Ground Zero. I knew her from the National Lesbian and Gay Journalists Association. It struck me like a sudden thunderclap: are there gay people among the victims? Among the frontline responders – the cops and firefighters? Ordinary people helping however they could? If so, how would they be identified? Did it matter in such a terrorist catastrophe like this?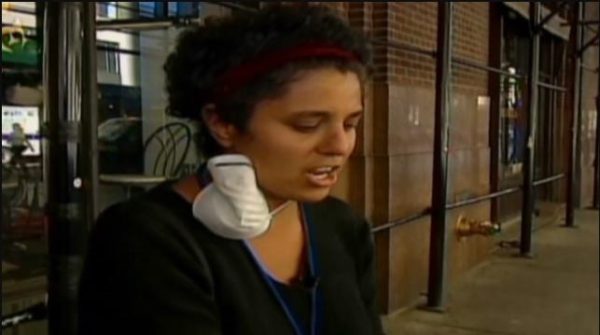 Yes, it mattered. We just lost a generation of gay men to AIDS – an epidemic that could well have been prevented from become a global pandemic had Ronald Reagan, then President of the United States not turned a blind eye and cold hearted homophobia toward the outbreak of the new disease in June 1981.
Twenty years later, Republican George W. Bush was in the White House – thanks in part to having "former Texas governor" on his resume. But Bush won that job in part by painting scrappy incumbent Democratic Gov. Ann Richards as a lesbian. Like Reagan, Bush was indebted to anti-gay political evangelicals so even if gay heroes did emerge on 9/11 – they would likely be disparaged or erased and because of federal and state Defense of Marriage laws, their families would be denied recognition, help and compensation.
It was our job not to let that happen. A number of us attached rainbow pins or red ribbons to our shirts so there would be some identifying visibility as we joined with crowds of people rallying for support and to thank the frontline heroes. Activists would later push to have lesbian and gay couples and families recognized by the 911 Victims Compensation Fund.
But that first day, neighbors reached out to neighbors and strangers became instant friends. The less frightened comforted the terrified as we looked to the skies and wondered if a hit on L.A. was next. No one talked about ideology or partisan politics. We all longed for and created community wherever we stood.
Over the next week, we tried to find out who among our tribe might have been impacted. I'm so proud that LGBTQ journalists went into action to identify our fallen, bereaved, and those trying to help in the weeks — and years — that followed. Judy Wieder took on the task nationally for The Advocate but those of us who were community and allied reporters did our part, too.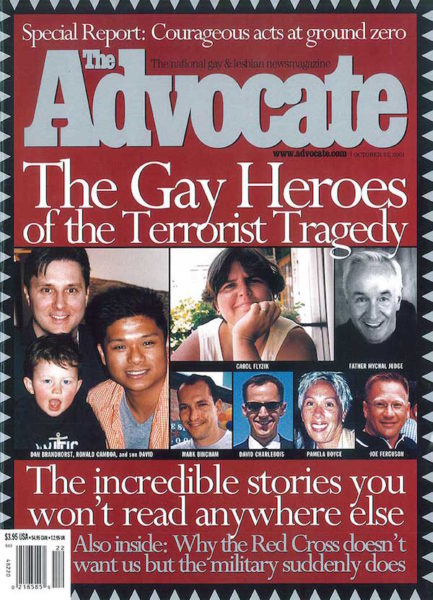 "It was September 12, 2001, a very dark day after a tragically dark day. The whole world was trying to understand what had happened and what to do next. The media world was no different. And the gay media world was in a frantic tailspin. We could not figure out what our specific angle on this catastrophe could be," Wieder, then the Advocate's editor-in-chief, told me for a story in the Los Angeles Blade. "We had a relatively small staff compared to major news magazines, news sites, and newspapers. We had emergency editorial meetings from dawn to dusk until we hit on something no other news service could provide. What would happen to all the partners and families of 9/11's LGBT victims? What government agencies would take care of them?"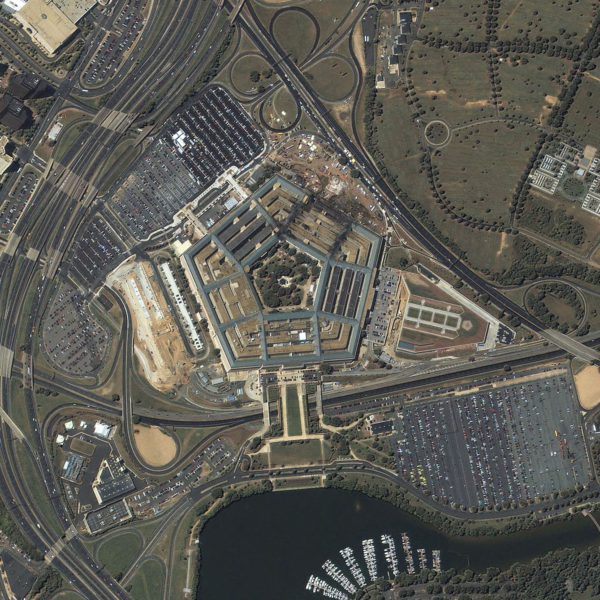 Learning about Father Mychal Judge was a miraculous retort to anti-gay evangelical Rev. Jerry Falwell who appeared on Pat Robertson's 700 Club on Thursday, Sept. 13 and blamed gays and others for the attacks. "I really believe that the pagans, and the abortionists, and the feminists, and the gays and the lesbians who are actively trying to make that an alternative lifestyle, the ACLU, People for the American Way, all of them who have tried to secularise America, I point the finger in their face and say, 'You helped this happen.' " Falwell tried to apologize but we already knew the truth about him from his days creating the anti-gay backlash with singer Anita Bryant in 1997.
Franciscan friar Mychal Judge, a 68-year old chaplain for the NYC Fire Department affectionately known as "Father Mike," was one of those civilians who ran toward danger to be of service. Headquartered at St. Francis of Assisi across from Ladder Company 24 and Engine Company 1 on West 31st Street, not far from the World Trade Center, he jumped into a car and drove toward the site right after another priest heard the first low-flying plane.
He was met by Mayor Rudy Giuliani who asked him to pray for the city and the victims. Judge prayed over bodies of those who had jumped from the towers then headed into the lobby of the North Tower where firefighters had set up an emergency command post. French filmmaking brothers Jules and Gedeon Naudet captured video of Judge ministering to firefighters and standing in the lobby praying for their famous "9/11" documentary. Apparently Judge removed his helmet to administer last rites when the South Tower collapsed and he was struck in the head with concrete debris that flew into the North Lobby.
The filmmakers also captured the moment his body was discovered and five responders determined to move him before the second tower fell. The Reuters photo of five men carrying Judge outside was "an America Pieta" by the Philadelphia Weekly. His body was lovingly placed on the alter of St. Peter's Catholic Church and he would eventually be designated as "Victim 0001" as the first to be taken to the medical examiner. An estimated 3,000 people attended his Sept. 15 funeral, including former President Bill Clinton and Senator Hillary Clinton.
Peter Cassels wrote in Boston-based Bay Windows about how news of Judge's sexual orientation was revealed by friends. As a Catholic priest, he never officially come out but he did declare his opposition to Cardinal John O'Connor's expulsion of the lesbian and gay group Dignity in 1986 and offered them a home at St. Francis of Assisi. He also marched in the gay St Patrick's Day parade in Queens, ministered to people with AIDS, donated clothes to the Out of the Closet Thrift Shop, and apparently, we learned through the grapevine, was a humorous hit with his fellow 12 Step travelers.
Cassels wrote: "The Village Voice reported that friends said the chaplain was known as a gay man who appreciated the Gay USA show and celebrated the city's 'gorgeous men' by saying, 'Isn't God wonderful?'"
Take THAT, Jerry Falwell!
Like me, Ed Walsh also happened to be on deadline for the Bay Area Reporter the night before the world changed. He writes about trying to find the "gay angle" to 9/11. Station KGO was on in the background when he heard Mark Bingham's mother, Alice Hoagland, talk about her son. "I was still half-listening until I heard her say her son was 'sensitive.' There was something about how she said it, possibly the tone in her voice, that I just kind of knew she was saying her son was gay without saying it," Walsh wrote.
He did an internet search and found that Bingham was a proud out member of a gay rugby team. He lucked out when Bingham's teammate Bryce Eberhart was up late and responded to Walsh's email. "The story of Bingham's flight, United Flight 93, touched a chord among Americans because it represented the only victory, albeit a bittersweet one, against al-Qaeda on September 11. More reports and more stories came out about Bingham and the other passengers' heroism," he wrote.
Later, in July 2011, I met Alice Hoagland when a documentary about Bingham, "With You, was screening at Outfest. It turned out that, aside from being a remarkable rugby player, he was a gay PR executive who helped organize the handful of young men who tried to retake the plane and prevent the terrorists from crashing United Flight 93 into the U.S. Capitol. He also supported Republican Sen. John McCain for president in 2000.
According to Bay Windows, McCain was moved to tears, saying: "I love my country and I take pride in my service but I cannot say I love it more or as well as Mark Bingham did or the other heroes on Flight 93….It is now believed that the terrorists on Flight 93 intended to fly the plane into the United States Capitol where I work, the great house of democracy where I was that day. I very well may owe my life to Mark Bingham and the others who summoned the enormous amount of courage and love necessary to deny those depraved hateful men their terrible triumph. Such a debt we will incur for life. I will try very hard to discharge my public duties in a manner that honors their memory."
McCain called Bingham a personal hero: "He supported me and his support is now among the greatest honors of my life. I wish I had known before Sept. 11 just how great an honor his trust in me was. I wish I could have thanked him more profusely as time and circumstances allowed but I do now and I thank him by the only means I possess, by being as good of an American as he was."
It was confusing, then, that despite McCain personally grasping that gay men can be courageous fighters, McCain still helped lead the charge opposing the repeal of the anti-gay military policy Don't Ask, Don't Tell.
I asked Hoagland about that. Hoagland told me, "I think Sen. McCain – like Mark and like me and like many people – is on a journey, he's on a quest and he is evolving in his attitudes and his convictions, just as we all are. I think Sen. McCain will – I hope – ultimately come to embrace the gay community and realize that people who are gay, lesbian, bisexual and transgender deserve every freedom and right and privilege that the straight community has enjoyed all these decades."
Alice died Dec. 2020 at age 71 – but she never stopped talking about her son and advocating for LGBTQ people.
I wrote about Ronald Gamboa and Dan Brandhorst, co-founders of the Pop Luck Club in West Hollywood, for Frontiers and my blog LGBT POV. Brandhorst, 42, was a lawyer and partner at PricewaterhouseCoopers and Gamboa, 33, managed three Gap stores in Santa Monica. The couple had been together for 14 years and were absolutely devoted to their adopted 3-year old son David, who they pushed in a strolling as part of the Pop Luck contingent during the annual Christopher Street West Pride Parades.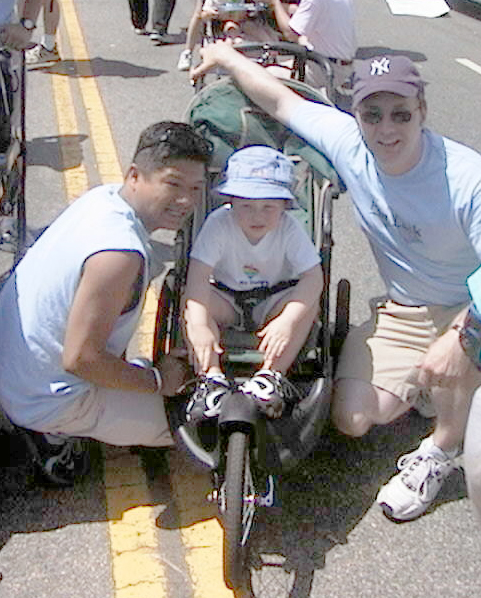 The family was returning home after a visit with family in Cape Cod. They boarded the United Airlines Flight 175 at Logan Airport in Boston that crashed into the south tower of the World Trade Center.I covered a moving memorial for them at West Hollywood Park Auditorium on Sept. 13, 2011 organized by the City of West Hollywood and The Pop Luck Club. The anguish was still evident.
"Ten years later and it's still difficult to comprehend," said Rich Valenza, co-President of the Pop Luck Club, choking up. Screams of children playing outside punctuated the moments of silence, though no one inside was perturbed. "Things were different ten years ago and very different for prospective gay fathers….Creating our families is revolutionary." The Pop Luck Club was renamed Raise A Child, when it became a national organization helping LGBT people foster and adopt children.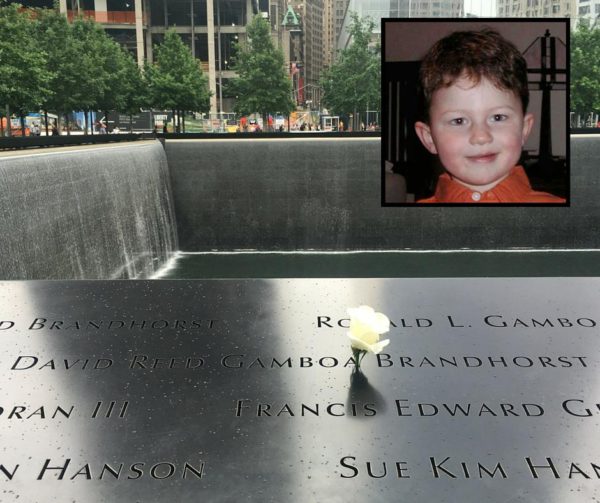 The 9/11 Memorial & Museum says David Reed Gamboa Brandhorst "was one of the youngest victims of the 2001 terror attacks."
My deadlines and my duties are different today and I'm grateful for the progress that we've made. But without the Equality Act and its enforcement, folks like me and others who care that LGBTQ people are not rendered invisible and erased will still have to search for and find members of our tribe who we refuse to remain lost in time.
**********************
********************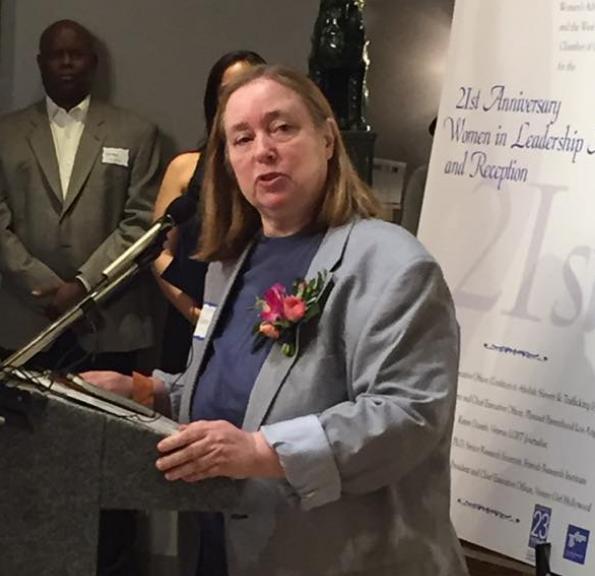 Karen Ocamb is a veteran journalist who has chronicled the lives of LGBTQ+ people in Southern California for over 30 plus years.
Lesson of 9/11 ignored?
20 years later, that those events triggered profound changes for many people and it marked both a break and a new beginning.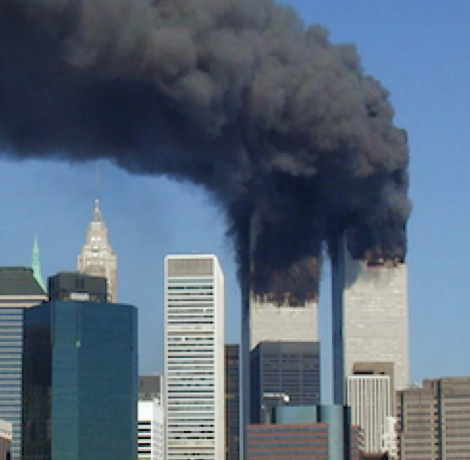 By Troy Masters "Let's go watch history be made!" I shouted to my then 58 year old mother when on NY1, the local NYC cable news station reported that a "small plane" had struck one of the World Trade Center towers. I took her hand and we dashed outside.
20 years ago, in New York, mom and I watched with our own eyes as the spectacle of 9-11, from shortly after the first plane struck, unfolded.
We watched helplessly and stunned as the tower burned. Crowds, thousands of people, gathered and stood on the sidewalk and in the streets gazing upward in silence, some sobbing.
When the second plane struck the other Tower everyone screamed noises I'd never heard from humans.
Some people just ran, not knowing what to expect next.
Most, like my mom, Josie, and me, were just too stunned to leave.
I couldn't allow myself to grasp the horror of what was happening; I saw architecture ruined and thought of the city's psyche having to deal with a lingering, ugly blight atop its tallest buildings.
My mom was terrorized knowing people were trapped and dying — "people are jumping," she cried.
Then came the first collapse.
We both became dizzy with disbelief and horror. And soon after, the smoke of the second collapse momentarily left a ghost trail of the building that had been there.
The ghost trail, like the buildings, collapsed and a tsunami of grey, dusty ash engulfed Lower Manhattan all the way past at least 14th street.
The world changed and we were lost but felt we needed to protect ourselves.
Terrified, we ran to the ATM to get as much cash as we could get and went shopping for staples and food and water, presuming that if war was breaking out we'd not be able to get anything at all. We rushed.
Everywhere we went there were lines and rumors were flying that other planes had crashed and more were headed to New York. One had crashed, we heard, on the mall in Washington.
There was no phone or cell service for hours and the cable and internet had failed from so much demand: the entire world was desperately trying to connect with their loved ones. We couldn't get in touch with my sister or friends and other family.
My sister, Tammy, a flight attendant, was in the air and I was so grateful my mom was with me. We both cried not knowing if she was on one of the flights.
Finally, a breakthrough: my sister got through on mom's cell and told us she was on the ground and ok.
Another bright spot of that day was finding Arturo, who I was then only dating in the crowd and knowing he was ok. We had met only a few months before and it was then and there I realized my feelings of love for him. I remember the incongruity of smiling when I saw him. We've been together for the entire past 20 years and have built a life together that has brought us both blessings.
That night there was absolute silence and the smell of electrical fires burning filled the air.
On the half hour, the comforting, shaking rumble of super fighter jets patrolling the night skies slowly over the city helped lull us into a deep, exhausted sleep.
So much unfolded the next day.
My newspaper needed to publish and the logistics of that and the money to do it were challenging, but "Angels" have always been on my shoulders and have always helped me find a way.
I realize today, 20 years later, that those events triggered profound changes for many people in so many personal ways and it marked both a break and a new beginning.
It was a pivotal moment.
Yet here we are, 20 years later and many of the same conservative politicians and leaders who evangelized nationalism then are defending terrorism today by resisting every effort to examine and prosecute domestic terrorists who assaulted the US Capitol building on January 6, 2021.
Many of these same 'patriots' also seem intent on ignoring and inflaming Covid, a disease that is resulting in a 09/11/2001 sized tragedy striking the nation every day for the past eighteen months.
********************
Troy Masters is the publisher of the Los Angeles Blade