October 30, 2018 at 1:03 pm PDT | by Rabbi Denise Eger
A Time for Healing, Prayer and Remembrance
I didn't think my heart could break into smaller pieces but Saturday's mass murder at a synagogue in Pittsburgh, Pennsylvania during Sabbath morning services has left me crying and my heart in shards. I am scared for America.
Tree of Life synagogue is a vibrant place on Saturday morning, hosting three different congregations. It is in the heart of Squirrel Hill, a leafy neighborhood in Pittsburgh, where the Jewish community is centered. But it is a diverse neighborhood as well, with lots of different ethnic and religious groups. Mr. Roger's home is a mere few blocks away from the synagogue.
Eleven people murdered in cold blood as they sang of peace and welcomed a new baby into the covenant of his ancestors and many people injured including 4 police officers. What was supposed to be an uplifting morning worship service turned into one of the bloodiest mass murders in a house of worship.
The murderer, now in custody, is a vociferous Anti-Semite whose social media pages is filled with anti-Semitic screed, brought his AK47 into Tree of Life Synagogue and opened fire. He told police "All Jews must die".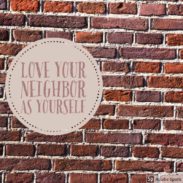 Anti-Semitism is real. It's always been here in the United States. But since Donald Trump's ascension to politics and the Presidency, his rhetoric has given new permission to the Anti-Semites to air their ugly lies and untruths about the Jewish people and the Jewish community and foster violence and murder.
The rise of the American Nazi party, right wing hate groups like the Proud Boys, and other right- wing extremists have used anti-Jewish code words in their materials, rallies, and publications. Fox news commentators, The President and his cronies have picked up on those words as he tries to signal his base that all those who aren't white straight Christian Americans have no place in the good ole' US of A.
And there is growing Anti-Semitism on the left as well. Often in the form of Anti-Israel or Anti-Zionist hatred, Jews long part of coalitions to welcome the stranger, stand with the poor, march for civil rights for brown and black people, and our LGBTQ community have been increasing told you are not welcome.
The Jewish community has been a part of and shared in the suffering, been victims of violence along with other minorities in America. There were redlines that prevented us from buying homes in certain neighborhoods, clubs that exclude us and university quotas keeping Jews out. That is why Cedars-Sinai Hospital was founded because Jews weren't allowed into medical school at one time and were prevented from serving as doctors in hospitals. Or worse, Jews have been told that we are not an oppressed hated minority in America as if our pain and suffering and losses and oppression are not real. Tell that to those that lost family in the Holocaust.
Anti-Semitism is a cancer eating away at our society. It is rising here and in Europe. In Los Angeles county this past year 72 percent of all hate crimes were directed at the Jewish community. In Pittsburgh where the shooting took place, there has been a 50 percent increase in Anti-Semitic hate crimes since January 2018! And the Jewish community which only a generation ago, saw 6 million of our family members systematically murdered by the Nazis in death camps of Europe are being re-traumatized by what is happening around us. When Anti-Semitism rises it is like the canary in a coal mine, something is terribly wrong with our country.
The shooting on Saturday coupled with the increase in vandalism of synagogues with swastikas, Jewish community bomb threats, online anti-Jewish poison and Nazi's marching through the streets of Charlottesville. Virginia and other places with menacing chants like "Blood and Soil" (which were the chants of Nazi is Germany during the 30's and 40's) and "Jews will not replace us" has the Jewish community on high alert. And it should have everyone of good conscience on high alert as well.
This last week saw the wave of terror attacks upon CNN, Democratic party leaders and those who are vocal critics of the President. The bombs that were mailed and delivered to CNN, the Clintons, President Obama, Vice President Biden and philanthropist George Soros could have resulted in a mass assassination. And last week in Louisville, Kentucky another white supremacist tried to enter a black church to kill people found it locked and went to the local market and killed two African American seniors. And the Administration tried to destroy the lives of our transgender family through a heinous policy that would erase their identities.
Words matter. And these words of hatred are leading to actions. The environment of hate fueled by Fox news, the president's rhetoric and the deep divisions between red and blue America is stoking this violence.
For many in the Jewish community, we are reliving the nightmares of our parents and grandparents and who were victims of the Holocaust. It is beginning to feel like the early 1930's in Germany when duly elected, Hitler rose to power targeting all who weren't "Arayan" which was code for white Christian Germans. Each day of the hatred, the targeting, the code words that for those in the know are Anti-Semitic in origin, activates the trauma we hold in our Jewish communal psyche.
To those who say it can't happen here, we are already watching as the government locks up innocent refugees and their children who are escaping the drug lords and violence in their home countries. We are already seeing the mass incarceration of black and brown people by law enforcement and white people getting away without conviction for the same crimes. The erosion of our civil rights and the purposeful disenfranchisement of voters yet another blatant reminder of the tactics of Hitler, Mussolini and Stalin.
We see the policies of the administration trying to erase LGBTQ people and our civil rights. Attacks on the free press and the murder and targeting of journalists who try to report the truth and point out the hypocrisy of the administration's policies and the greed of our elected officials of every party have all the markings and trappings of a government that is no longer by the people, for the people.
This is the challenge to cross the lines of identity politics and join together to defeat at the ballot box those who espouse such heinous bigotry that fuels and inflames the angry backlash of the MAGA crowd.
Only by going to the ballot box can we defeat the UnAmerican and Unpatriotic thread that is Trumpism.
As a rabbi, my ethical teaching in the Torah are built around two key ideals. First that all people are created in the Divine image. Regardless of our race, or gender, or sexual orientation or gender expression or nationality or religion. We are all reflections of the Force that Sustains the Universe.
And I also turn to this phrase: "Love your neighbor as yourself". For in my neighbor I see the Divine and all that is holy.
If only we would live by these maxims and truths we could strengthen each other, lift up each other and pray for the best for our neighbor and have their back. These teaching help build empathy for one another. This is the America I once believed in and hoped for. I remain committed to working for it to once again. Let's start changing America by loving each other enough to care for one another and by getting out to vote!
This is how I will sew my shattered heart back together.
— Join Rabbi Eger and Rabbi Chaiken for 45 minutes on Tuesday evening October 30 at 6:45-7:30 pm at Congregation Kol Ami for a time of Prayer, Healing and Remembrance for the victims of the Tree of Life Synagogue Terror Attack.
Congregation Kol Ami,
West Hollywood's Reform Synagogue
1200 N. La Brea Ave
West Hollywood, Ca 90038
#KOLAMISTRONG
Rabbi Denise L. Eger is the founding Rabbi of Congregation Kol Ami in West Hollywood, CA, a long time LGBTQ activist and the immediate past president of the Central Conference of American Rabbis.