Dr. Ruth Gates, famous lesbian coral reefs scientist, dies at 56
Former UCLA researcher known for her brilliance and laughter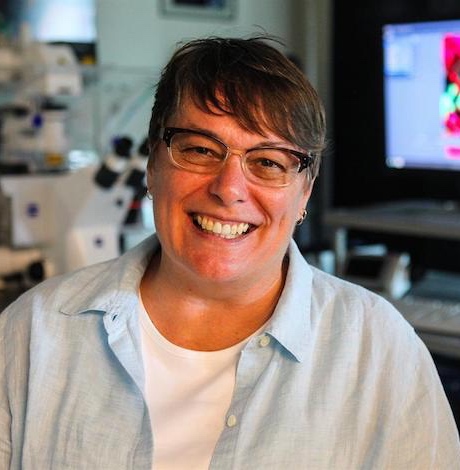 In the world of a 24-hour news cycle vying for attention over tragedy, mass shootings, or midterm politics, the quiet human moments often get lost. Such was the case when Dr. Ruth Gates, a brilliant marine scientist at the University of Hawai'i and coral reefs advocate, passed away from brain cancer in Hawai'i on Oct. 25 at age 56. Her wife Robin Burton-Gates was at her side.
Dr. Gates was renowned for her brilliance as a marine scientist and her charm and infectious bright personality. "Laughing even underwater; that's Ruth," Tracy Ainsworth, a close friend and coral scientist from James Cook University, told the Atlantic Magazine's Ed Yong. "She was so thrilled by the reef that she couldn't contain her joy."
Gates died five months after being diagnosed. "We constantly laughed, even through her treatments," her wife recalled.
A University of Hawai'i spokesperson told the Los Angles Blade that Gates' passion for sharing new scientific discoveries and coral reef conservation came through in her many public speaking events, in the Emmy award-winning film "Chasing Coral" that featured her research, and in communicating the urgency of climate change impacts on marine ecosystems.
"I have heard from hundreds of people, scientists and non-scientists who have expressed their admiration and appreciation for all that Ruth meant to them and to the world," Michael Bruno, UH Mānoa vice chancellor for research, told the Los Angeles Blade. "Ruth's vision and passion will be missed by all of us who were fortunate to have worked with her. Most of all, I will miss her generous spirit. Ruth was always generous with her time and her knowledge, and we were all made better as a result."
Gates' wife and colleagues emphasized that set-backs were barely a deterrence to the scientist, starting with her decision to be a marine biologist in elementary school after watching Jacques Cousteau documentaries.
"She was told she wasn't smart enough, and that she should go into athletics instead," Burton-Gates told The Atlantic. She did both.
Gates was the director of the Hawai'i Institute of Marine Biology (HIMB), a marine biology laboratory located on the state-owned Coconut Island in Kāne'ohe Bay—and she founded a karate school, the Coconut Island Dojo. A third-degree black belt, she would do knuckle and fingertip push-ups to the sound of breaking waves. And "when she hit the practice bag, it sounded like a gun going off," Burton-Gates told The Atlantic.
Born in England, she did her graduate studies and work in Jamaica in 1985, which coincided with the marine biologist community's discovery of the rapid death and bleaching of the coral reefs in the Caribbean.
"Gates showed that these bleaching events were more common in warmer waters—a crucial connection that decades of later work would confirm. It was a terribly important discovery," said Peter Edmunds from California State University, Northridge, a coral scientist and close Gates friend of 34 years.  
After receiving her PhD in Marine Sciences & Biology in 1990, Gates joined the faculty and research staff at the University of California, Los Angeles (UCLA). Thirteen years later, in 2003, she joined the University of Hawaii and started her own lab. It was there that her most significant discoveries in coral preservation and species regenerative efforts were made.
"Ruth was not only a shining star in coral research, but an indomitable spirit in every aspect of life," Gates' friend Judy Lemus, HIMB interim director, told the Los Angeles Blade. "Her enthusiasm was contagious, and she absolutely loved what she did. Her loss will be felt deeply within our own community and throughout the broader research community."
"Gates was a tireless innovator and advocate for coral reef conservation. Coral reefs around the world have experienced massive die off as a result of warming ocean temperatures, increasing acidity, pollution runoff from land and other threats. The focus of her most recent research efforts was creating 'super corals,' coral species occurring naturally in the ocean that could be trained to become more resilient to these harsh conditions," University of Hawai'i's Marcie Grabowski, an Outreach Specialist for UH School of Ocean and Earth Science and Technology told the Los Angeles Blade in an email.
Gates had her detractors but would also admit errors.
"She was always a disruptor," Oregon State University researcher and friend Virginia Weis told The Atlantic. She suspects that Gates faced backlash because she was a female scientist who didn't conform to traditional views of femininity. "The Aloha shirt-wearing guys were threatened by her and it didn't faze her. She wasn't quiet or silent."
"Gates was like a living embodiment of the worlds she studied—a reef in human form," The Atlantic's Yong wrote. "Reefs enrich the oceans by creating spaces in which thousands of diverse species can thrive. Gates nurtured a vast community of researchers by opening doors for them, and supporting their lives."
"Ruth was the first person I had a candid conversation with about what it meant to be a woman in science," said Beth Lenz, who was one of her students.
"She helped me grow into my scientific identity wholly," trans student Shayle Matsuda, added, "and pushed me to be my authentic self unapologetically." 
WeHo hosts public hearing on PrEP & PEP February 23 at City Hall
Access to PrEP & PEP & adherence to recommended treatment are just 2 necessary steps in the efforts to reducing community transmission of HIV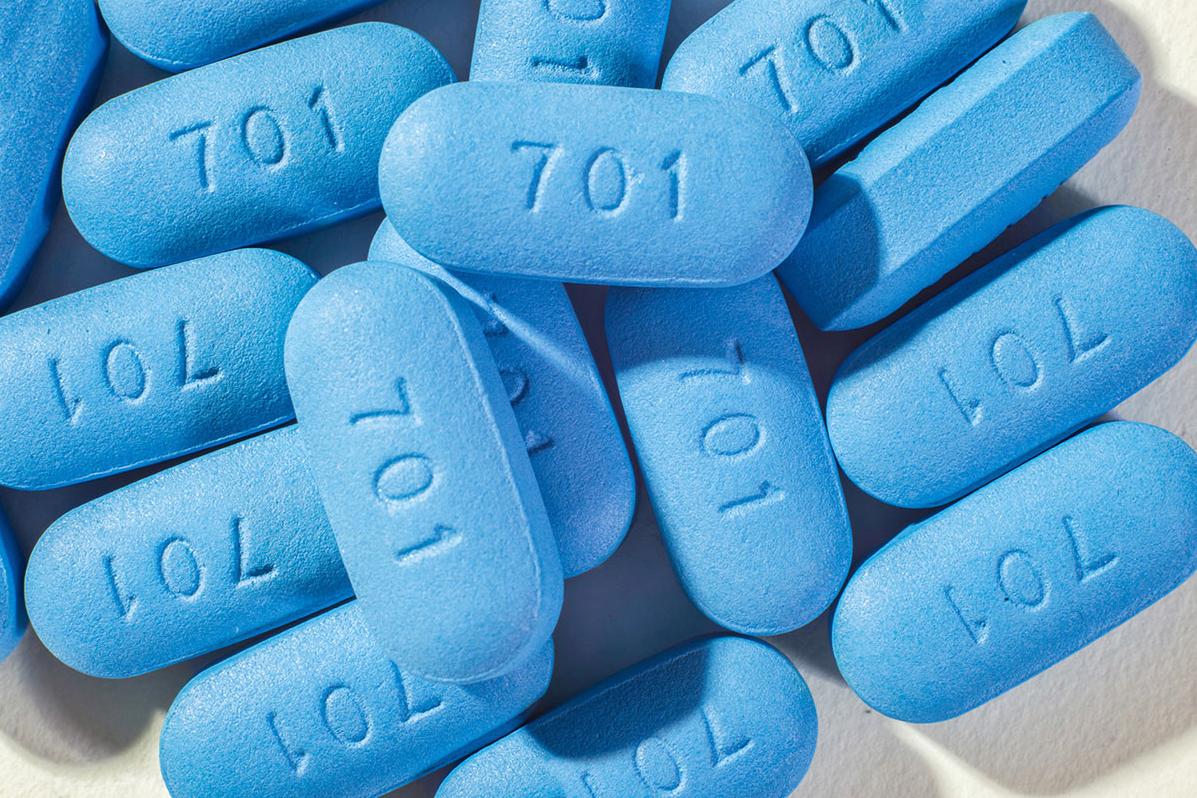 WEST HOLLYWOOD – The City of West Hollywood will host a public hearing to gather input from community members about whether individuals at high risk for HIV transmission are able to effectively access medications approved as part of FDA-approved protocols for Pre-Exposure Prophylaxis(PrEP) and Post-Exposure Prophylaxis (PEP).
City staff and officials have become aware from anecdotal information in the community that there may be barriers to easily accessing PrEP and PEP at pharmacies in Los Angeles County and other regions of the state.
While statewide legislation, SB 159, authorizes pharmacists to furnish PrEP and PEP without a physician prescription and prohibits insurance companies from requiring prior authorizations to obtain PrEP coverage, there is concern that national pharmacy chains and local pharmacies may not be participating in ways the legislation intended.
City outreach to local pharmacists indicates that many local pharmacists have not taken the California State Board of Pharmacy (CSBP) training to dispense PrEP and PEP, and may not have been aware of the training at all.
The City's aim in hosting a public hearing is to gather input from impacted residents and community stakeholders; findings will then be relayed to legislators and other key decision makers.
The public hearing is open to the public and will take place on Thursday, February 23, 2023 at 6:30 p.m. at the West Hollywood City Council Chambers/Public Meeting Room, located at 625 N. San Vicente Boulevard. Limited validated parking will be available in the adjacent West Hollywood Park five-Story structure.
Community members may view the public hearing live on WeHoTV on Spectrum Channel 10 within West Hollywood; by clicking on the 'Watch Live' link on the City's WeHoTV website page www.weho.org/wehotv; or through City's WeHo YouTube channel at www.youtube.com/wehotv.
It will also be live-streamed on streaming services such as AndroidTV, AppleTV, FireTV, and Roku. Digital streaming platform viewers can find programming by searching for "WeHoTV."
Individuals who would like to provide comments but are unable to attend the hearing, or who would prefer to share their experience directly, can send their comments by email to Hernán Molina, the City of West Hollywood's Governmental Affairs Liaison, at [email protected].
In January 2019, Senator Scott Wiener, D-San Francisco introduced SB 159 HIV: preexposure and postexposure prophylaxis. The bill, which was signed by Governor Newsom into law on October 7, 2019, seeks to make PrEP and PEP more readily available to HIV negative individuals who are at high risk of HIV infection. SB 159 does so, among other things, by:
Authorizing a pharmacist to furnish PrEP and PEP in specified amounts and requires a pharmacist to furnish those drugs if certain conditions are met, including that the pharmacist determines the patient meets the clinical criteria for PrEP and PEP consistent with federal guidelines; and
Requiring a pharmacist, before furnishing PrEP and PEP, to complete a training program approved by the California State Board of Pharmacy.
Having easy access to PrEP and PEP and proper adherence to the recommended treatment are just two necessary steps in the efforts to reducing community transmission of HIV. PrEP is a key prevention strategy for ending the HIV epidemic in the U.S.
The Centers for Disease Control and Prevention (CDC) reports fewer than 25% of the approximately 1-million Americans who could benefit from PrEP are using this preventative medication. One of the goals of the federal Ending the HIV Epidemic in the U.S. (EHE) initiative is to have 50% of people who could benefit from PrEP using it by 2025.
The HIV/AIDS epidemic has had a significant impact on the City of West Hollywood. The disease's elevated infection rate among gay men caused a devastatingly high number of deaths in the City in the era following the City's founding in 1984.
The City of West Hollywood was one of the first government entities to provide social services grants to local AIDS and HIV organizations. The City sponsored one of the first AIDS awareness campaigns in the country in October 1985 and the City's response to the AIDS crisis has been recognized as a model for other cities, nationally and globally.
In 2015, the City of West Hollywood City Council adopted the HIV Zero Strategic Plan. The City Council directed staff to work with social service providers, community clinics, the Los Angeles County Department of Public Health, and other governmental agencies to develop a strategic plan aimed at reducing the rates of transmission and slowing disease progression.
The City's HIV Zero Initiative embraces a vision to "Get to Zero" on many fronts: Zero new infections. Zero progression of HIV to AIDS. Zero discrimination. Zero stigma. The City currently contracts with APLA Health, Healthcare in Action, the Los Angeles LGBT Center, Men's Health Foundation, and Planned Parenthood to provide biomedical interventions, such as PrEP and PEP to community members at risk of acquiring HIV.
For more information, please contact Hernán Molina, the City of West Hollywood's Governmental Affairs Liaison, at (323) 848-6364 or at [email protected].
For people who are Deaf or hard of hearing, please call TTY (323) 848-6496.