Dr. Ruth Gates, famous lesbian coral reefs scientist, dies at 56
Former UCLA researcher known for her brilliance and laughter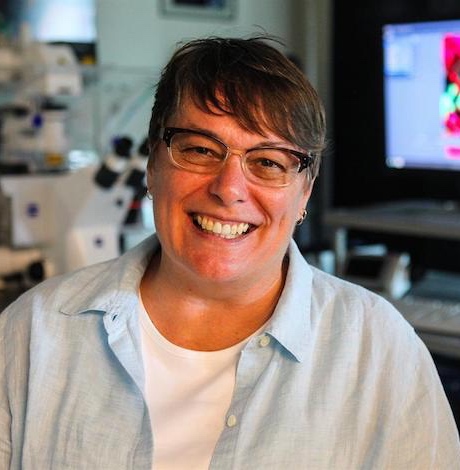 In the world of a 24-hour news cycle vying for attention over tragedy, mass shootings, or midterm politics, the quiet human moments often get lost. Such was the case when Dr. Ruth Gates, a brilliant marine scientist at the University of Hawai'i and coral reefs advocate, passed away from brain cancer in Hawai'i on Oct. 25 at age 56. Her wife Robin Burton-Gates was at her side.
Dr. Gates was renowned for her brilliance as a marine scientist and her charm and infectious bright personality. "Laughing even underwater; that's Ruth," Tracy Ainsworth, a close friend and coral scientist from James Cook University, told the Atlantic Magazine's Ed Yong. "She was so thrilled by the reef that she couldn't contain her joy."
Gates died five months after being diagnosed. "We constantly laughed, even through her treatments," her wife recalled.
A University of Hawai'i spokesperson told the Los Angles Blade that Gates' passion for sharing new scientific discoveries and coral reef conservation came through in her many public speaking events, in the Emmy award-winning film "Chasing Coral" that featured her research, and in communicating the urgency of climate change impacts on marine ecosystems.
"I have heard from hundreds of people, scientists and non-scientists who have expressed their admiration and appreciation for all that Ruth meant to them and to the world," Michael Bruno, UH Mānoa vice chancellor for research, told the Los Angeles Blade. "Ruth's vision and passion will be missed by all of us who were fortunate to have worked with her. Most of all, I will miss her generous spirit. Ruth was always generous with her time and her knowledge, and we were all made better as a result."
Gates' wife and colleagues emphasized that set-backs were barely a deterrence to the scientist, starting with her decision to be a marine biologist in elementary school after watching Jacques Cousteau documentaries.
"She was told she wasn't smart enough, and that she should go into athletics instead," Burton-Gates told The Atlantic. She did both.
Gates was the director of the Hawai'i Institute of Marine Biology (HIMB), a marine biology laboratory located on the state-owned Coconut Island in Kāne'ohe Bay—and she founded a karate school, the Coconut Island Dojo. A third-degree black belt, she would do knuckle and fingertip push-ups to the sound of breaking waves. And "when she hit the practice bag, it sounded like a gun going off," Burton-Gates told The Atlantic.
Born in England, she did her graduate studies and work in Jamaica in 1985, which coincided with the marine biologist community's discovery of the rapid death and bleaching of the coral reefs in the Caribbean.
"Gates showed that these bleaching events were more common in warmer waters—a crucial connection that decades of later work would confirm. It was a terribly important discovery," said Peter Edmunds from California State University, Northridge, a coral scientist and close Gates friend of 34 years.  
After receiving her PhD in Marine Sciences & Biology in 1990, Gates joined the faculty and research staff at the University of California, Los Angeles (UCLA). Thirteen years later, in 2003, she joined the University of Hawaii and started her own lab. It was there that her most significant discoveries in coral preservation and species regenerative efforts were made.
"Ruth was not only a shining star in coral research, but an indomitable spirit in every aspect of life," Gates' friend Judy Lemus, HIMB interim director, told the Los Angeles Blade. "Her enthusiasm was contagious, and she absolutely loved what she did. Her loss will be felt deeply within our own community and throughout the broader research community."
"Gates was a tireless innovator and advocate for coral reef conservation. Coral reefs around the world have experienced massive die off as a result of warming ocean temperatures, increasing acidity, pollution runoff from land and other threats. The focus of her most recent research efforts was creating 'super corals,' coral species occurring naturally in the ocean that could be trained to become more resilient to these harsh conditions," University of Hawai'i's Marcie Grabowski, an Outreach Specialist for UH School of Ocean and Earth Science and Technology told the Los Angeles Blade in an email.
Gates had her detractors but would also admit errors.
"She was always a disruptor," Oregon State University researcher and friend Virginia Weis told The Atlantic. She suspects that Gates faced backlash because she was a female scientist who didn't conform to traditional views of femininity. "The Aloha shirt-wearing guys were threatened by her and it didn't faze her. She wasn't quiet or silent."
"Gates was like a living embodiment of the worlds she studied—a reef in human form," The Atlantic's Yong wrote. "Reefs enrich the oceans by creating spaces in which thousands of diverse species can thrive. Gates nurtured a vast community of researchers by opening doors for them, and supporting their lives."
"Ruth was the first person I had a candid conversation with about what it meant to be a woman in science," said Beth Lenz, who was one of her students.
"She helped me grow into my scientific identity wholly," trans student Shayle Matsuda, added, "and pushed me to be my authentic self unapologetically." 
California & New Zealand partner to advance global climate leadership
Governor Gavin Newsom & New Zealand Prime Minister Jacinda Ardern establish new international climate partnership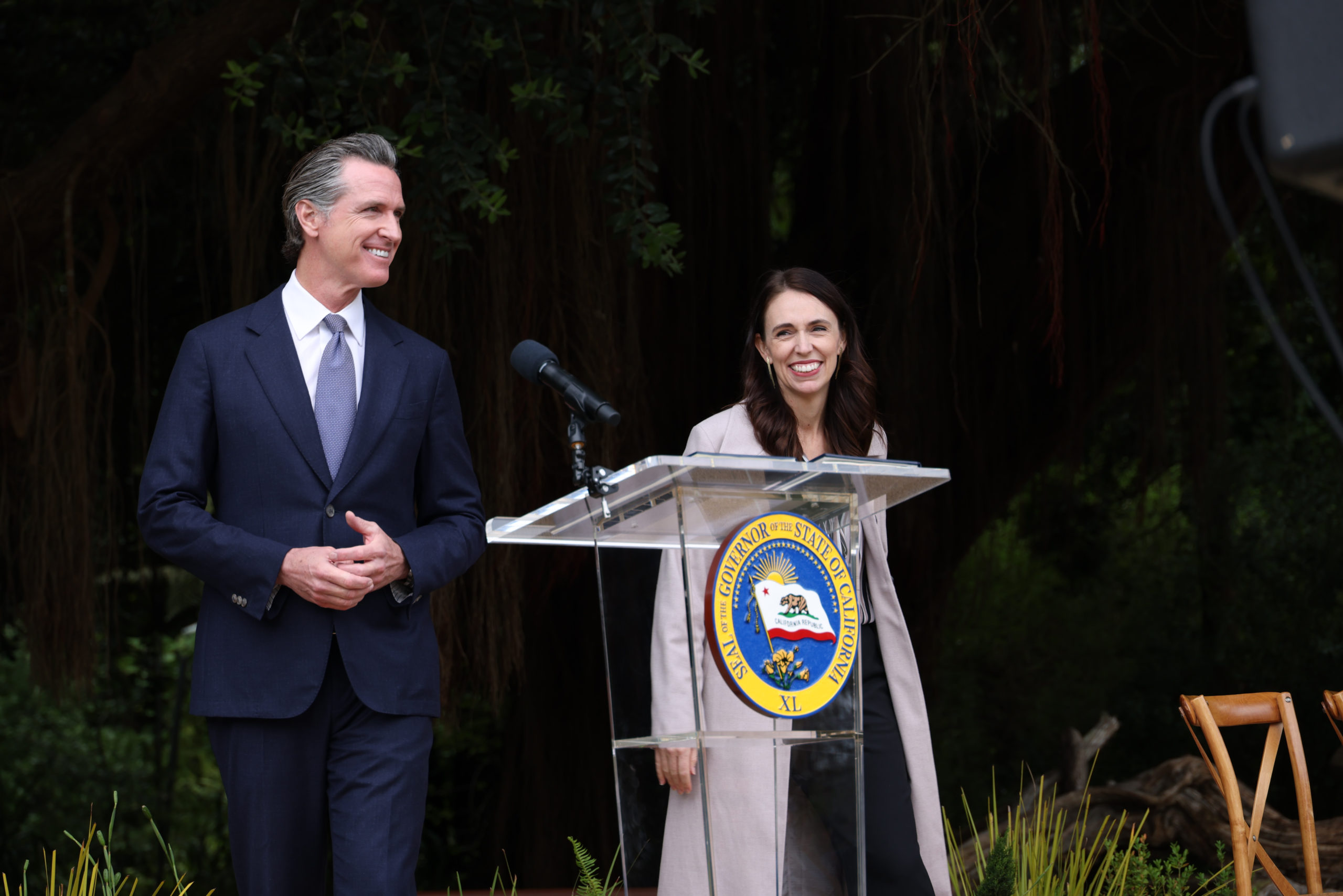 SAN FRANCISCO – Expanding California's global climate leadership, Governor Gavin Newsom today established a new international climate partnership with New Zealand Prime Minister Jacinda Ardern.
California and New Zealand signed a Memorandum of Cooperation, (MOC) to tackle the climate crisis, reduce pollution, and bolster the clean economy, while emphasizing community resilience and partnership with indigenous leaders.

In the New Zealand Garden at the San Francisco Botanical Garden in Golden Gate Park, California and New Zealand outlined common objectives to achieve carbon-neutrality by mid-century, as well as their shared world-leading policies for zero-emission transportation, climate innovation, clean power generation, nature-based solutions, and zero waste initiatives.

The MOC furthers these common objectives through sharing information and best practices. A copy of the MOC signed today can be found here.

"Later is too late to address climate change, and California is taking aggressive steps to bolster the clean economy while reducing pollution in our communities – but we can't do it alone," said Governor Newsom. "This partnership with New Zealand, another global climate leader, will strengthen ties between our two governments to deploy critical solutions that are essential to addressing this existential crisis."
"No country is immune from the impacts of climate changes, so it's just common sense to collaborate with likeminded partners to meet our mutual goals," said Prime Minister Jacinda Ardern. "We both aim to achieve net zero carbon emissions by the middle of the century. This agreement means we'll work together to share expertise and experience and collaborate on projects that help meet each other's targets."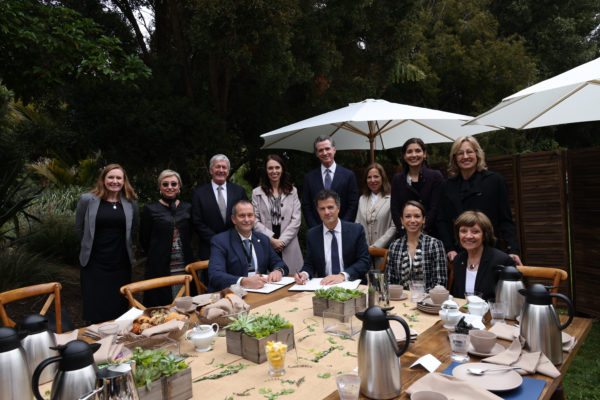 California's world-leading climate policies have led the state to exceed its 2020 climate target four years ahead of schedule, and created partnerships across the U.S. and around the world. Governor Newsom has committed $47.1 billion to tackle pollution, build climate-resilient water supplies, reduce the risk of catastrophic wildfires, ensure grid reliability and accelerate clean energy solutions, and protect communities from extreme heat.

California's ZEV market is leading the nation in every category and the state is ending the sale of new gas cars by 2035, reducing demand for oil and spurring partnerships across the nation and around the world. Responding to the Governor's nature-based solutions executive order, which identified California's lands as a critical yet underutilized sector in the fight against climate change, California last month released the Pathways to 30×30: Accelerating Conservation of California's Nature strategy and Natural and Working Lands Climate Smart Strategy.

Earlier this year, California signed a Memorandum of Cooperation with Japan to advance cooperation on climate and clean energy priorities, and strengthen trade relations. Governor Newsom also signed a Memorandum of Understanding with China to accelerate ongoing initiatives to protect the environment, reduce carbon and air pollution, and promote clean technology development.

Last year, Governor Newsom and 24 governors from the bipartisan U.S. Climate Alliance committed to collectively achieve net-zero greenhouse gas emissions no later than 2050. Governor Newsom and other Under2 Coalition partners announced the transition to become a net zero coalition, raising ambition for member states and regions. California also joined the Beyond Oil & Gas Alliance, which brings together national and subnational governments committed to advancing a just transition away from oil and gas production.
Eric Strong angling to become LA County's first Black Sheriff
"One of the most concrete things, other than changing the policies, are the mindset and culture. Otherwise we'll continue to have it"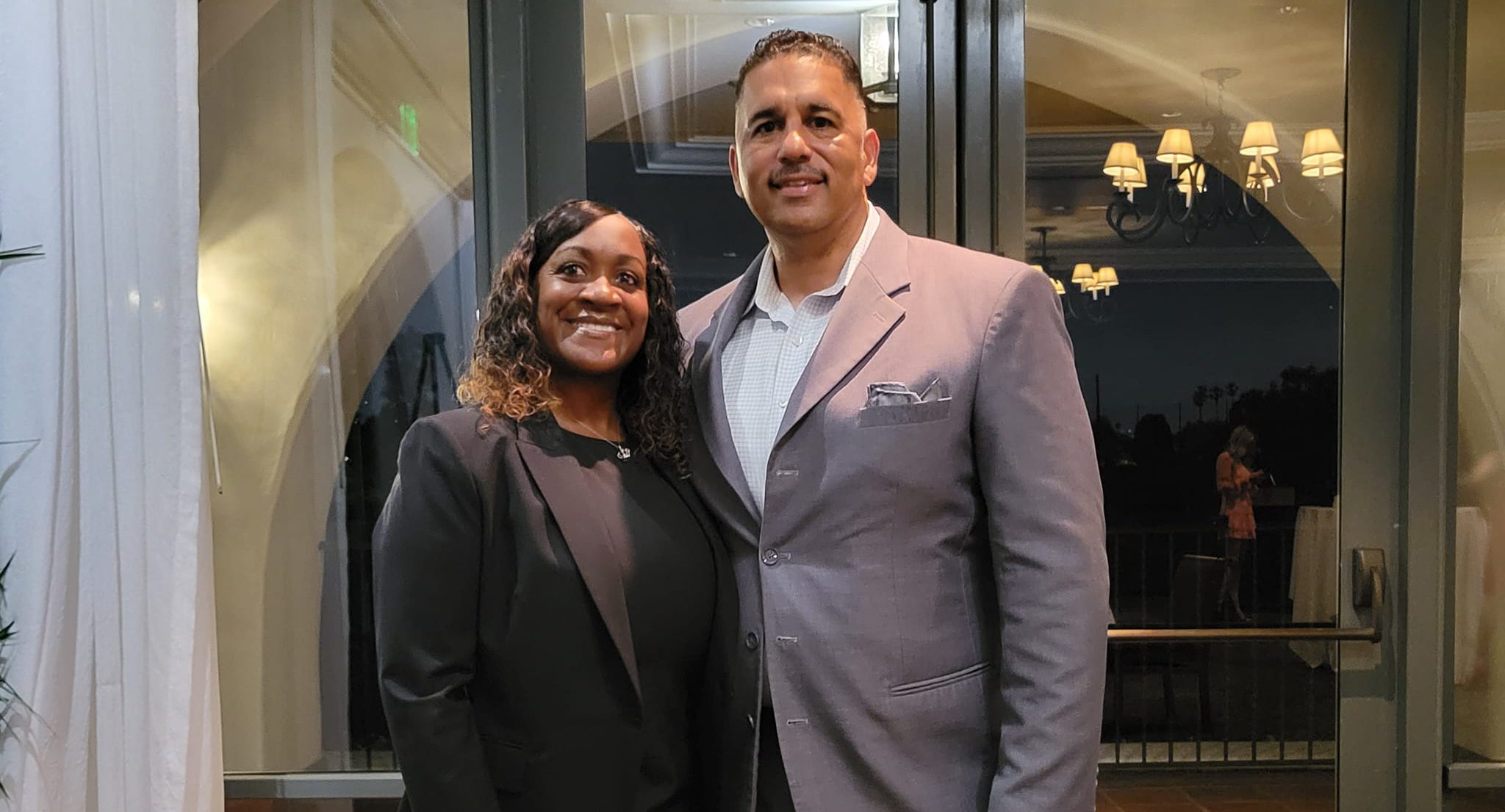 INGLEWOOD – In an exclusive interview with The Los Angeles Blade Thursday, Eric Strong discussed his candidacy to be elected as the next Los Angeles County Sheriff and detailed reforms he would bring to the Los Angeles County Sheriff's Department, (LASD) which has been beleaguered by scandal and corruption in recent years. 
Should incumbent Sheriff Alex Villanueva, who took office in 2018, fail to capture 50 percent of the vote in the upcoming primary election on June 7, he will square off against Strong and seven other candidates on the ballot in November.
Dramatic reforms within the LASD are necessary to effectuate any real change, said Strong, who emphasized that the LASD's many problems did not start with Villanueva's tenure.
"There's a lot on the inside that needs to be changed," he said, "to make the biggest impact on the outside."
As the county grapples with crises involving public safety, addiction and the unhoused, Villanueva has been accused of "running the LASD," which is the largest in the nation, "like a prison yard."
Racially motivated violence by LASD deputies was described in a 2020 article by The GuardianUK as "a reign of terror." That same year, Max Huntsman, the LA County inspector general, accused Villanueva of fostering a "code of silence" and stonewalling investigations of a tattooed gang of deputies called the Banditos, who have assaulted non-member deputies within the department and perpetuated a culture of favoritism, racism, sexism and violence.
Villanueva sent a cease-and-desist letter earlier this year demanding that the Los Angeles County Board of Supervisors stop using the term "deputy gangs." During a press conference last September, the sheriff said that he worked alongside a group called the Cavemen when working on patrol in East LA and, "There was no difference between what I did and what they did."
In the 1980s and 90s, the Cavemen were known to sport tattoos that sometimes depicted house flies, each meant to represent a violent incident against a civilian. Villanueva's undersheriff, Timothy Murakami, was also a member of the gang.
Gang activity within the LASD by deputies has been associated with allegations of rigged promotions, pay-to-play schemes and other types of favoritism. Villanueva has also been accused of covering up an incident where a deputy knelt on an inmate's neck, and he has attacked his critics and political enemies, including by baselessly calling Huntsman a "Holocaust denier."
Villanueva also sought to launch a criminal investigation into a Los Angeles Times reporter who had written an in-depth series of articles detailing some of the Sheriff's questionable actions. He later walked that back in a public statement after protest by the Times and other LA Media outlets.
Strong said he is the only candidate who pledged not to build additional detention facilities in response to the County's homelessness crisis; the only candidate who pledged not to take money from the police union; the only candidate who led investigations of deputy gangs while working in internal affairs at LASD, and the only candidate who did not switch his party affiliation from Republican to Democrat before entering the race.
Strong has over 30 years of experience in law enforcement, having served in the Compton Police Department before joining the LASD, where he is currently serving as a supervisory lieutenant. He has been commander of multiple bureaus, as well as on multiple executive level committees, including as executive chairman of the Shooting Analysis Committee. "I've spoken out many times" about misconduct and corruption at LASD, he said.
Strong added the other seven candidates in the sheriff's race have baggage: some, like a former LASD deputy and the current LAX Police Chief Cecil Rhambo, have close ties to the current regime, having done nothing to reform the LASD when serving in leadership positions under conditions where promotions are awarded based on loyalty and favoritism.
Others have disciplinary records over their unjustified use of force, including shootings. Bob Luna was formerly chief of police for the City of Long Beach, during which time gay men were entrapped in sting operations. (Dismissing the charges of lewd conduct and indecent exposure, an LA County Superior Court judge said, "The arbitrary enforcement of the law as seen in this case undermines the credibility of our legal system, eroding public confidence in our ability to achieve just results.")
Along with Rhambo, Strong is one of two candidates in the race who, if elected, would become the County's first Black sheriff. Having grown up in LA County, Strong said he has "experienced law enforcement at its worst," having been roughed up and having suffered the incarceration and deaths of family members at the hands of law enforcement.
A graduate of the FBI National Academy at Quantico, Strong has received awards for his handling of some of the department's most infamous internal affairs investigations, including the Quiet Cannon Case in 2010 involving a deputy gang known as the 3000 Boys.
Strong lives in Inglewood with his wife Sidra, who is also a deputy in the LASD. They have three grown children, ages 24, 22 and 21.
Strong proposes major reforms to LASD
Deputy gangs have been allowed to persist at LASD for over 50 years, Strong said, because there has never been a message from the top that it needs to stop, let alone a sincere effort by a Sheriff or leadership at the department to investigate and disband them.
"My message is, this is going to stop," he said. "Today." Gang members' abuse and harassment of non-members at LASD is not just an internal issue, Strong said. "How can we expect [officers involved in gang activity] to treat the community with respect, dignity and compassion when they can't even do that on the inside to themselves?"
Another significant change he would implement is to change the conditions under which deputies are eligible for promotions to bring the LASD in line with the best practices utilized by other departments across the country, and then petition the Board of Supervisors to change the county charter so reforms cannot be undone by a future Sheriff.
This would mean adding educational requirements, leadership or managerial experience and a testing process administered by an entity outside the LASD, he emphasized.
"I want somebody from the outside to be part of the review process. If I say 'this person is qualified to be commander or chief,'" other people should have input, "whether it's a board of supervisors, an oversight committee, the Office of the Inspector General, community stakeholders, or even a panel of other law enforcement executives."
Strong added he would review promotions and, where necessary, have individuals step back from their duties until they receive adequate training to bring them in line with what's required to serve in the positions to which they may have been promoted in the absence of requisite merit and experience.
Current policies allow anyone who has served two years in their current position to be promoted in rank – an insufficiently high bar that, in many cases, was not met by the deputies promoted by Villanueva. The reason for Strong's focus on this issue is twofold: the current system facilitates favoritism and gang culture, incentivizing LASD personnel to undermine each other and to never speak out against policies and practices of their superiors. And it also keeps deputies siloed off from exposure to new ideas, approaches and experience they would glean from training administered by other departments.
Racism, and racially motivated use of excessive force, are also issues that stem from the messaging and culture at LASD, Strong said. He said changing the mindset and culture will be a top priority – coupled with civilian oversight "in every individual station" to keep the Department accountable.
Strong related a story of how, when serving as a unit commander reviewing civilian complaints, there was a case involving a black man in South LA who, pulling into his driveway after returning home from work, was threatened and treated with hostility by LASD deputies. Their justification, which was supported by a lieutenant, was that there had been shootings on that street.
"I said, 'what do you do when you get home from work and pull into your driveway?'" There was no apology by the officers, whose actions that day showed their lack of discernment, Strong said, which is reinforced by the higher-ups who have the same attitudes and biases.
"One of the most concrete things, other than changing the policies, are the mindset and culture." Otherwise, "we'll continue to have it," Strong added.
Governor Hochul: New Yorkers can use "X" as a gender marker
"Every person, regardless of their gender identity or expression, deserves to have an identity document that reflects who they are"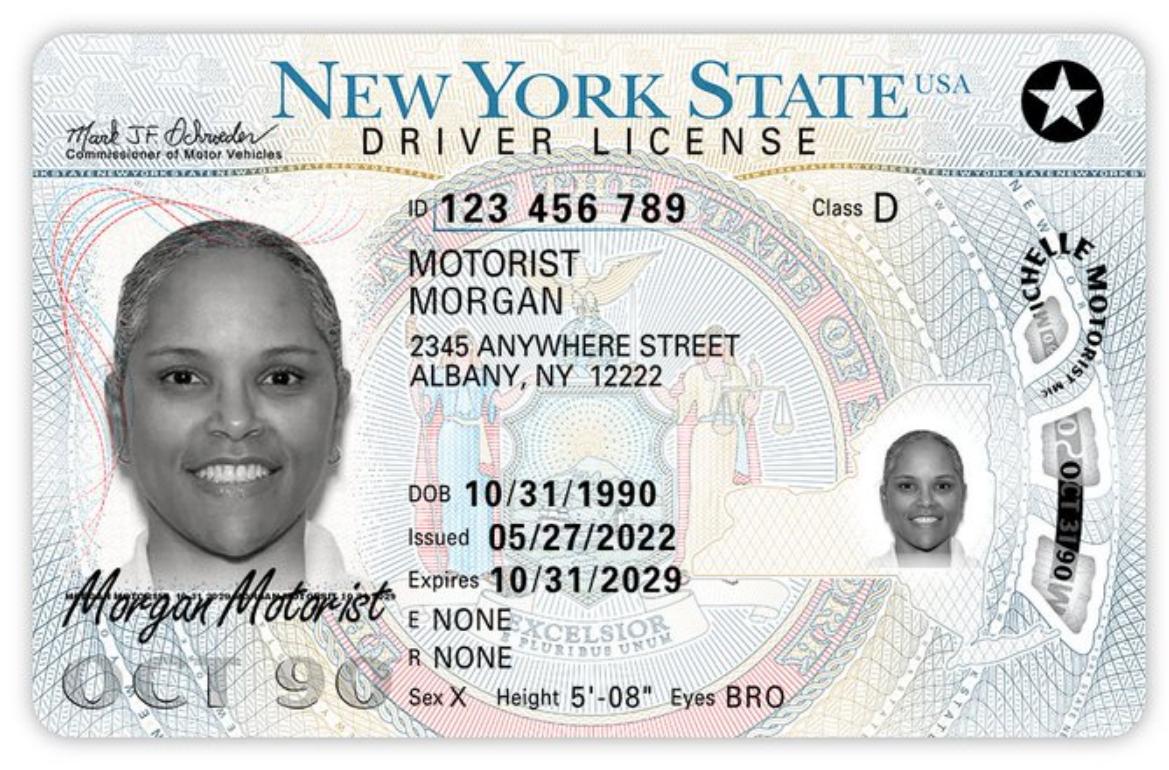 ALBANY – New York Democratic Governor Kathy Hochul announced Friday that New Yorkers will have the option to choose "X" as a gender marker on their driver license, learner permit, or non-driver ID card at all Department of Motor Vehicle offices statewide.
This change is being implemented in accordance with the State's Gender Recognition Act, which goes into effect on June 24.
This landmark legislation provides expanded protections for transgender and non-binary New Yorkers through this change at the DMV and by making it easier for people to change their names, change their sex designation and change their birth certificates to reflect their identity.  
"As we prepare to celebrate Pride Month in a few days, I am excited to announce this historic change that represents another victory in our fight to help ensure equality and respect for the LGBTQ+ community," Hochul said. "Every person, regardless of their gender identity or expression, deserves to have an identity document that reflects who they are. My administration remains committed to ensuring that New York is a place of value, love and belonging for members of the LGBTQ+ community." 
New York State Department of Motor Vehicles Commissioner Mark J.F. Schroeder said, "Perhaps more than any other state agency, New Yorkers directly engage with their government through the DMV, so offering identity documents that are representative of all New Yorkers is a significant milestone. We are thrilled to implement this new option that we know will have a positive impact on the lives of so many of our customers."   
NY Division of Human Rights Commissioner Maria Imperial said, "We applaud our state's important action to ensure that these essential ID documents accurately reflect and affirm who we are. We will continue working to advance dignity and eliminate discrimination against transgender and non-binary people in New York State."  
Deputy Chief Diversity Officer Priya Nair said, "As a transgender and non-binary New Yorker, this action means that I can now get a driver license that better reflects my identity. It's not only the correct gender marker, but it's also an action which demonstrates that New York State affirms and sees me for who I am. Thank you to Governor Hochul, the Department of Motor Vehicles, and all of the non-binary and transgender advocates who pushed for this important and inclusive change. As other states attack and roll back protections for transgender people, I am proud to live in a state that will continue to fight for our communities." 
New Yorkers who have an existing driver license, learner permit, or non-driver ID will have the option to change the gender marker on their photo ID from "M" or "F" to "X", and those who are applying for a NYS photo ID for the first time will have the option to choose "X". This can be done by completing the Application for Permit, Driver License or Non-Driver ID Card (MV-44).
Customers who do not want to visit a DMV office to change their existing ID document will have the option to change their gender designation through an online transaction beginning in July 2022.
This announcement comes as part of the major advancements in LGBTQ+ equity Governor Hochul fought for and secured in the Enacted Fiscal Year 2023 State Budget.
The Budget includes $13.5 million for the Department of Health to support the LGBTQ+ community and more than doubles annual LGBTQ+ Health and Human Services funding. In addition, the Budget includes legislation requiring state agencies to provide an option for individuals to mark their gender or sex as a non-binary "X" on all state forms that collect gender or sex information.
Agencies are also required to include that information in data collection. The Enacted Budget also enables transgender New Yorkers to change their names or gender designations on marriage certificates without leaving their dead names on them.