Bye, Bye Christopher Columbus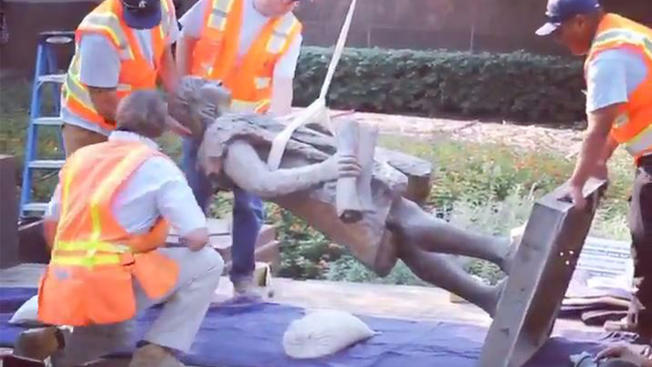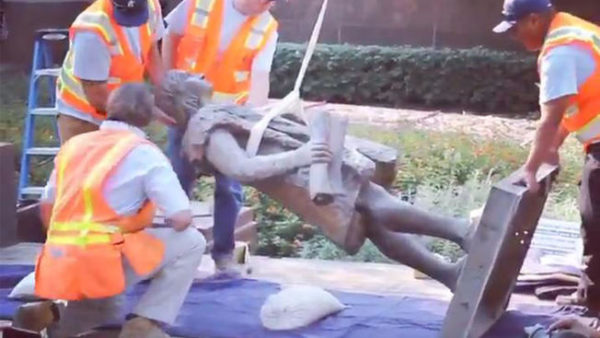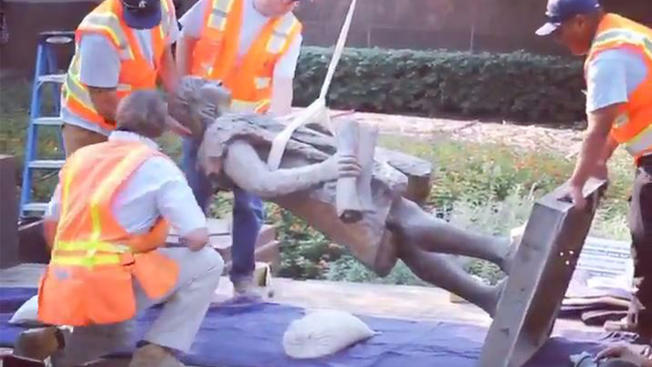 The problem with mythology is that sometimes it's racist, gets written into books and memorized by school children. Explorer Christopher Columbus, for instance, did not "discover" America. Rather, under the flag of Spain, his incorrect calculations sailed him to the Caribbean. Additionally, while traditionally celebrated as a famous Italian every year, Columbus lived at a time when "there was no such thing as an Italian; Italy did not exist until 1861," the Washington Post reports. 
But perhaps the most important myth about Christopher Columbus is that he committed genocide. That was the profound accusation on Columbus Day 1989, when the late Native American activist Russell Means poured torrents of fake blood over the Columbus statue in downtown Denver as Italian Americans held their annual parade in the streets. The shock of Means' charges of mass murder resulted in several cities cancelling their parades and several cities and states instead honor "Indigenous People's Day" or "Native American Day."
In fact, Columbus was a cruel slave trader—by 1500, nearly 1,500 enslaved islanders had been sent to Europe for sale and "even 'friendly' indigenous peoples were forced to mine gold en masse, speeding death from malnourishment, overwork and disease," writes colonialism scholar Kris Lane in the Washington Post.
"Columbus wanted living and multiplying subjects to tax and govern. He was not interested in depopulating newly acquired territories," Lane writes.  "Was Columbus an active protector of Native Americans? No. Did he wish to eliminate them? No. Did genocide directly result from his decrees and his family's commercial aims? Yes."
And with such knowledge must come action and accountability. Just as Southern elected officials had to determine what they would do with their symbols of the slave-defending Confederacy, so officials in Los Angeles decided to deal with the bronze statue of Columbus in Grand Park in downtown LA—that children might pass and inappropriately admire.
Both LA County and LA City decided to remove the statue, a symbol of oppression that has been at that site for 45 years. On Saturday, Nov. 10, to the applause of a small crowd of about 100 people, the statute was ceremoniously taken down. The LA City/County Native American Indian Commission will recommend its replacement. 
"This is a natural next step in the progression to eliminate the false narrative that Christopher Columbus discovered America," said out LA City Councilmember Mitch O'Farrell, a member of the Wyandotte Nation. "Columbus himself was personally responsible for committing atrocities and his actions set in motion the greatest genocide in recorded history. His image should not be celebrated anywhere."
"The statue of Christopher Columbus rewrites a stained chapter of history that romanticizes expansions of European empires and exploitations of natural resources and of human beings," said Los Angeles County Supervisor Hilda Solis, who authored the motion to replace Columbus Day with Indigenous Peoples Day.
"We have all inherited this complex, difficult history," Solis continued. "Minimizing — or worse, ignoring — the pain of Los Angeles' original inhabitants is a disservice to the truth. The removal of the Columbus statue in Grand Park is an act of restorative justice that honors and embraces the resilient spirit of our County's original inhabitants. With its removal, we begin a new chapter of our history where we learn from past mistakes so we are no longer doomed to repeat them."
Vermont GOP Governor signs law banning 'gay panic defense'
With the Governor's signature Vermont becomes the 14th state to enact a similar ban.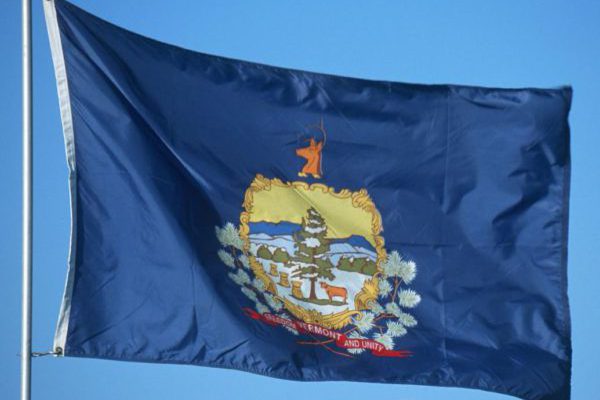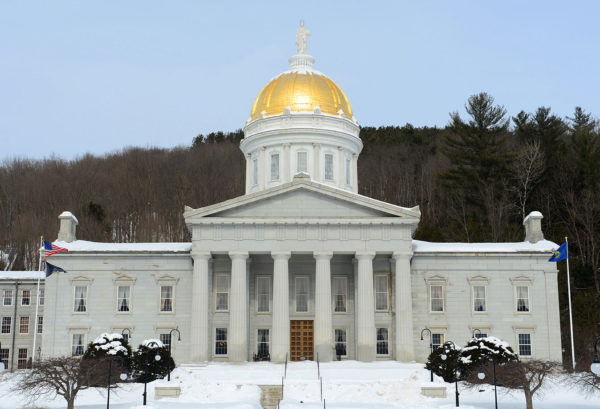 MONTPELIER, VT. – Vermont Republican Governor Phil Scott signed legislation Wednesday that bans use of the 'gay panic defense" by criminal defendants.
H.128, prevents a defendant at trial or sentencing from justifying violent actions by citing a victim's actual or perceived sexual orientation or gender identity.
With the Governor's signature, Vermont becomes the 14th state to enact a similar ban. (See Table from Wikipedia)
The LGBTQ+ "panic" defense strategy is a legal strategy that asks a jury to find that a victim's sexual orientation or gender identity/expression is to blame for a defendant's violent reaction, including murder.
It is not a free-standing defense to criminal liability, but rather a legal tactic used to bolster other defenses. When a perpetrator uses an LGBTQ+ "panic" defense, they are claiming that a victim's sexual orientation or gender identity not only explains—but excuses—a loss of self-control and the subsequent assault. By fully or partially acquitting the perpetrators of crimes against LGBTQ+ victims, this defense implies that LGBTQ+ lives are worth less than others.
One of the most recognized cases that employed the LGBTQ+ "panic" defense was that of Matthew Shepard. In 1998, Matthew Shepard, a 21-year-old college student, was beaten to death by two men. The men attempted to use the LGBTQ+ "panic" defense to excuse their actions. Despite widespread public protest, the defense is still being used today.
At the Federal level, Senate Bill 1137, a bill to amend title 18, United States Code, to prohibit gay and trans panic defenses has been introduced in Congress on Apr 15, 2021. This bill is in the first stage of the legislative process. It will typically be considered by in this case the Senate Judiciary Committee next before it is possibly sent on to the House or Senate as a whole. The legislation is sponsored by Senator Edward "Ed" Markey, (D- MA).
Republican Gov. Phil Scott signed into law Wednesday a ban on using the LGBTQ "panic" defense in court cases. Vermont is the 14th state to enact the ban. https://t.co/wfu6680R9c

— VTDigger (@vtdigger) May 5, 2021
South Carolina's capital city considers ban on conversion therapy
Conversion therapy has been banned in 20 states and more than 70 municipalities across the United States.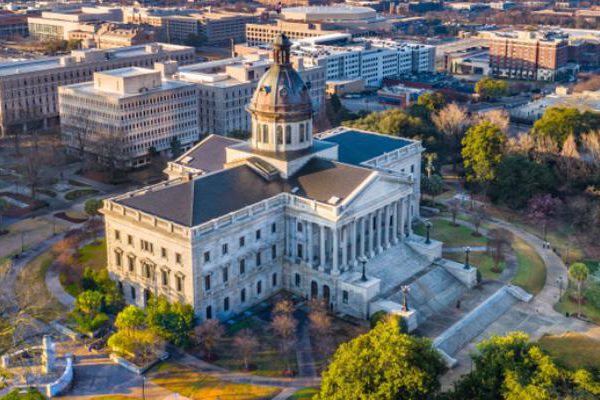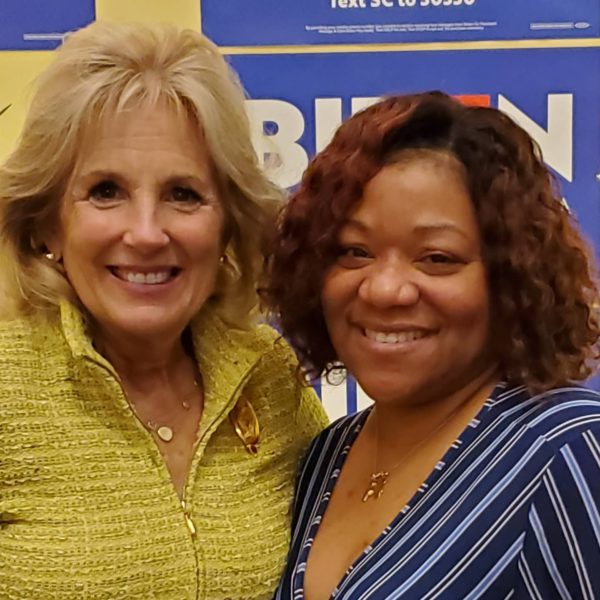 COLUMBIA, SC. – The city council in a unanimous vote Tuesday granted initial approval to a new ordinance that bans the practise of conversion therapy — sometimes referred to as reparative therapy or ex-gay therapy.
The ordinance, put forward by City Councilmember Tameika Isaac Devine, defines conversion therapy as "treatment that seeks to change an individual's sexual orientation or gender identity, including efforts to change behaviors or gender expressions or to eliminate or reduce sexual or romantic attractions or feelings toward individuals of the same gender."
The ordinance however does leave stipulations that allow "counseling that provides support and assistance to a person undergoing gender transition."
According to The State, the ordinance would make it unlawful "for any provider to provide conversion therapy or reparative therapy to a minor within city limits if the provider receives compensation for such services." The penalty would be civil, not criminal, and would carry a $500 fine.
Devine told The State's journalist Chris Trainor that a prohibition on conversion therapy for minors is recommended by the national Human Rights Commission and leading LGBTQ organizations such as the Human Rights Campaign, GLAAD, and PFLAG.
"We felt like this was very important as we talk about equality within the city," Devine told The State. "It's not just racial equality, it cuts across all lines. We wanted to move forward with this."
The City's Council passed the ordinance on its first reading on the item on Tuesday, with final approval likely to be considered later this month.
The Williams Institute estimates that 698,000 LGBT adults in the U.S. have received "conversion therapy," 350,000 of whom suffered the experience as adolescents. Most medical and psychological professional associations strongly oppose "conversion therapy" as illegitimate.
The American Psychological Association has opposed the practice since 1998, arguing that there is "no credible evidence" such procedures proffered by adherents of the so-called therapy could change sexual orientation.
Conversion therapy has been banned in 20 states and more than 70 municipalities across the United States. California was first to do so in 2012.
Born This Way Foundation and Harris Poll find youth of color receiving less kindness
According to the survey's research results, there is an undeniable link to how kindness contributes to many aspects of mental wellness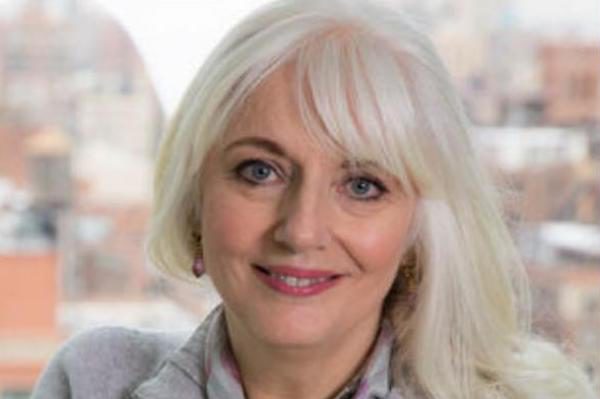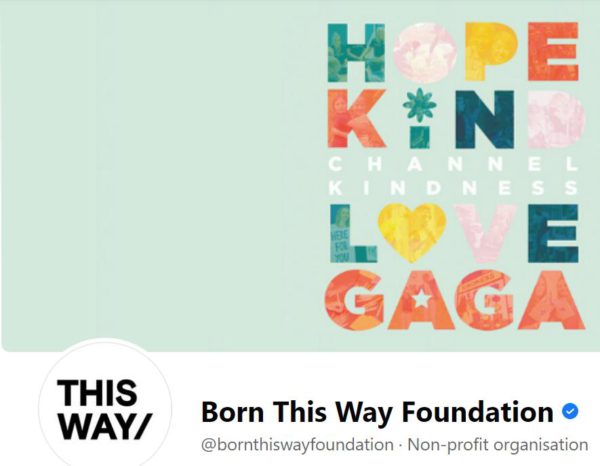 BOSTON, MA. – The Born This Way Foundation announced Monday the results of a survey of over 2,000 young people ages 13 to 24 in the United States, exploring how young people define kindness and the impact on their mental wellness.
The survey, which ran from January 29, 2021 to February 12, 2021, had results showed that nonwhite and LGBTQ+ youths are less likely to hear kind words and thoughts or actions than their cisgender white peers — even from themselves.
According to the survey's research results, there is an undeniable link to how kindness contributes to many aspects of mental wellness, from helping young people feel safe, confident, and less alone to changing the trajectory of their day and even their desire to stay alive.
They also reveal that based on one's race, ethnicity, gender, sexual orientation, and financial security, young people experience and witness kindness in varying frequencies, which could have further implications on their respective mental wellness.
Key findings of the survey include:
Most young people say experiencing more kindness would improve their mental wellness—be it from others (73%), themselves (74%), or observed in the world around them (71%).
The acts of kindness young people most commonly say would have the biggest impact on their mental wellness are having someone who: listens when they have a problem (85% say it would have a big/moderate impact), believes in them and encourages them to do their best (83%), and checks in on them or asks if they're doing OK (80%).
White youth are more likely than Black, Indigenous, and youth of color to say they experience certain acts of kindness. White youth are far more likely to have someone who believes in them and encourages them to do their best, goes out of their way to show they care, or listens when they have a problem.
Transgender and non-binary youth* say that the act of introducing yourself using pronouns is among the top acts that would have a big improvement on mental wellness. (*Note: Small sample size [n=45]. Results should be interpreted as qualitative in nature.)
Three quarters of young people are coping very (19%) or somewhat well (56%), and those who are, are much more likely than those who are not to say they regularly experience and witness acts of kindness, have people in their life who care about them, understand them, or that they can talk to if they have problems, say they have a place they can go (in real life or online) where they feel like they belong, and have found ways to thrive in the past year, ultimately giving insight into the keys to coping with crisis.
The Born This Way Foundation is a non-profit organization founded in 2012 by American musical singer-songwriter artist and LGBTQ/Human Rights activist Lady Gaga and her mother, Cynthia Germanotta.
The full report is available below:
https://www.slideshare.net/btwfoundation/kindness-is-action-report