Gov-elect Gavin Newsom hires out Daniel Zingale for top administration spot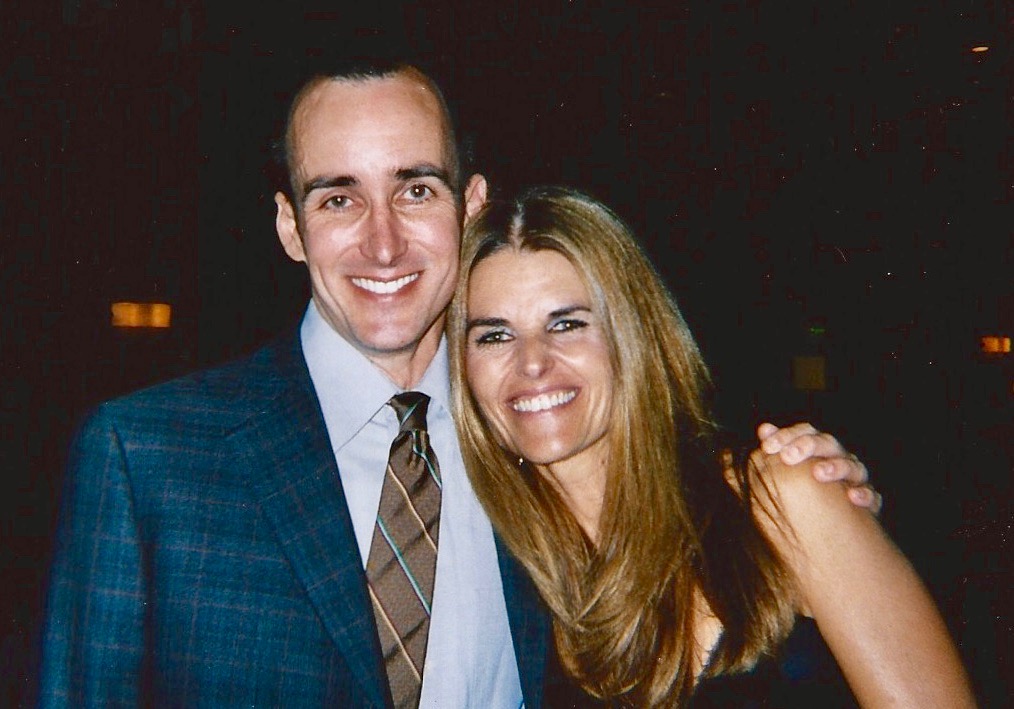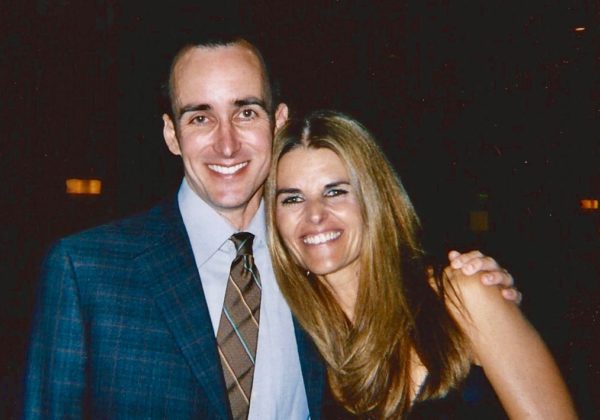 California's fortification against the Trump administration just got a little more gay. Gov-elect Gavin Newsom—whose first official digital campaign ad was about marriage equality — just announced the hiring of longtime gay strategist Daniel Zingale as a Senior Adviser on Strategy and Communications. He is the third gay person Newsom's hired out of six announced staffers so far. The other three hires are straight women. The new administration will be sworn into office on Jan. 7th, 2019.
"It's time for California's State Capitol to engage more of California's diverse voices and talents, beginning with this transition," Newsom said in a press release. "This isn't going to be the usual top-down, closed-door, paint-by-numbers process.  Our state government impacts millions of California lives every day and we are committed to offering unique ways to enable more Californians to help shape the future."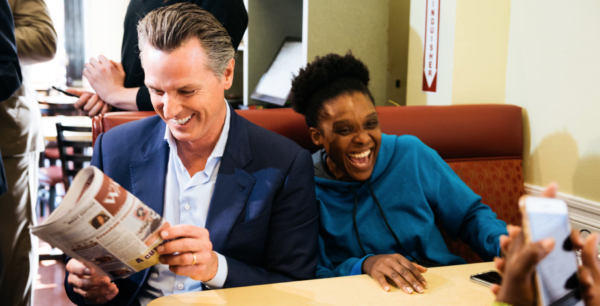 To facilitate that aspiration, Newsom launched an innovative new website called "All In California," to engage Californians in the transition, "including: 1) ranking policy priorities, 2) recommending specific policy solutions, 3) signing up for regular updates from Governor-elect Newsom, 4) getting involved in community service efforts, and 5) applying for official jobs in the Newsom Administration," per the press release.
Zingale's hire is significant to the LGBT community for a number of reasons. He has institutional knowledge about the progress and obstacles the LGBT community has faced over a number of years. In the early 1990s, he was the public policy director for the Human Rights Campaign Fund under executive director Tim McFeeley, in 1994 organizing the first pledge presented to members of Congress that they would consider sexual orientation in hiring and firing and would not discriminate against lesbian and gay employees. While 225 members agreed to pledge, 210 of the 435 members declined. Such pressure resulted two years later in the US Senate passing an initial version of the Employment Non-Discrimination Act.
That institutional knowledge extends to healthcare. In Oc. 1996, Zingale was named executive director of AIDS Action, and, as a board member of the Leadership Conference on Civil Rights, he brought an understanding of the need to address underserved communities. He subsequently came to California where he was the founding Director of the California Department of Managed Health Care and served as Cabinet Secretary for Democratic Gov. Gray Davis, at a time when lesbian Susan Kennedy served as Chief of Staff and longtime gay politico Eric Bauman was senior advisor.
Republican Gov. Arnold Schwarzenegger kept Kennedy on as Chief of Staff and Zingale became a Senior Adviser and Chief of Staff to journalist and California First Lady Maria Shriver. In 2009, Zingale joined The California Endowment, the state's largest private health foundation, as Senior Vice President.
"Hiring Daniel Zingale is the smartest move Governor-elect Newsom could have made," said Gov. Schwarzenegger in a statement to the transition team.
Bob Ross, current CEO of CA endowment said: "During his exceptional tenure with our foundation, Daniel helped us place the voices of grassroots, marginalized, and young community leaders at the center of our policy work. I am confident that he will help Governor Newsom ground his policy leadership in the wisdom of communities. An inspired choice by our Governor-elect."
On Nov. 20, CalMatters posted a very open letter from Zinagle to Newsom with "some disruptive ideas for keeping the spirit of California up–ideas you may not hear from those around you responsible for putting out the day-to-day fires." They include:
Induct Colin Kaepernick into the California Hall of Fame. His induction would provoke deeper thinking about patriotism.
Erect a Statue of Liberty West, one that welcomes immigrants from east and south.

As you're filling vacancies at CalTrans, consider applicants who are trans, and for other top jobs too.

Finish the job of Obamacare by making Medi-Cal available to all eligible Californians, regardless of how Washington D.C. views their immigration status.
And, Zingale suggests humor:
Next Halloween, turn the Governor's Mansion into a haunted house. Enlist those guys from Queer Eye to help….

Use line-item poop emojis, but sparingly to preserve the dignity of the office.

At your inaugural gala, dance a Greek syrto with your Lieutenant Governor, Eleni Kounalakis And dance with Insurance Commissioner Ricardo Lara too. Now that would embody California values.
The other gay folks already named to the administration are:
Nathan Click, now on the transition team, who helped the Los Angeles Blade secure the long interview with candidate Newsom. Click will be Chief Spokesperson and Director of Public Affairs. According to a press release: "Click has served as a top political and communications advisor to national and California political officeholders, campaigns and initiatives for more than a decade. Before joining Newsom's campaign, Click served as Communications Director for the U.S. Sen. campaign of Kamala Harris, the office of U.S. Sen. Mazie K. Hirono and CARE CEO Michelle Nunn.  He also served in top communications roles for the Democratic Senatorial Campaign Committee, incoming U.S. Rep. Katie Porter, U.S. Sen. Doug Jones and former U.S. Rep. Kendrick Meek."
Ana Matosantos, a lesbian, who will be the Cabinet Secretary. Per the release: "She is a highly-respected finance and policy expert who served as Director of the California Department of Finance under two Governors, including Governor Jerry Brown – and was the youngest person and first Latina to ever serve in that role.  In 2016, she was appointed by President Obama to serve on the Puerto Rico Oversight, Management and Economic Stability Board.  She previously served as a deputy legislative secretary in the Governor's Office and worked in the California Health and Human Services Agency and the California State Senate."
Also noteworthy are Newsom's other top appointees (from press releases):
"Ann O'Leary will be the incoming Chief of Staff.  She is a nationally-recognized policy expert, non-profit leader and attorney who served as a senior policy advisor in the Clinton Administration and to Hillary Clinton's 2016 Presidential Campaign – and led the Clinton-Kaine Presidential Transition Project.  She also advised President Obama's transition team on early childhood education and was the founding Executive Director of the Center on Health, Economic and Family Security at the University of California, Berkeley School of Law. Effective immediately, O'Leary will be helping to lead Newsom's "All In California" gubernatorial transition.
Priscilla Cheng, who currently serves on the Transition of Governor-elect Newsom and was most recently Senior Political Advisor for the Newsom for Governor campaign, will serve as Director of External Affairs.
Cheng brings over a decade of experience in the organized labor movement, most recently as Chief of Staff for the Los Angeles County Federation of Labor, AFL-CIO, the second largest central labor council in the nation.  She also served on the City of Los Angeles Workforce Investment Board and the Los Angeles Convention and Exhibition Center Authority.  The child of immigrants from Hong Kong, she was born and raised in Los Angeles and graduated with honors from University of California, Los Angeles (UCLA).
Maricela Rodríguez, currently a Director of Strategic Communications at The California Endowment and a former staffer in the Office of California First Lady Maria Shriver, will serve as Director of Civic Engagement and Strategic Partnerships.
Rodríguez has been the Director for the Endowment's Healthy California program since 2011, leading all strategic communications for its nationally-celebrated Asegúrate and #Health4All campaigns.  Before that, she served as Director of Program Development and Policy Liaison to the Office of First Lady Maria Shriver, where she helped create WE Connect, a national anti-poverty effort.  She was also an Executive Fellow in the California Community College's Chancellor's Office.  The daughter of Mexican immigrants, she is from Woodlake, California.  Rodríguez graduated from University of California, Riverside in 2003 and received a Master of Public Administration from University of Southern California in 2009."
Photo of Daniel Zingale and Maria Shriver by Karen Ocamb. 
LA City Council bans Styrofoam, plastic bags, & have "Zero Waste"
"There is no place in the City of Los Angeles for harmful environmental products like Styrofoam, & today we are making that a reality"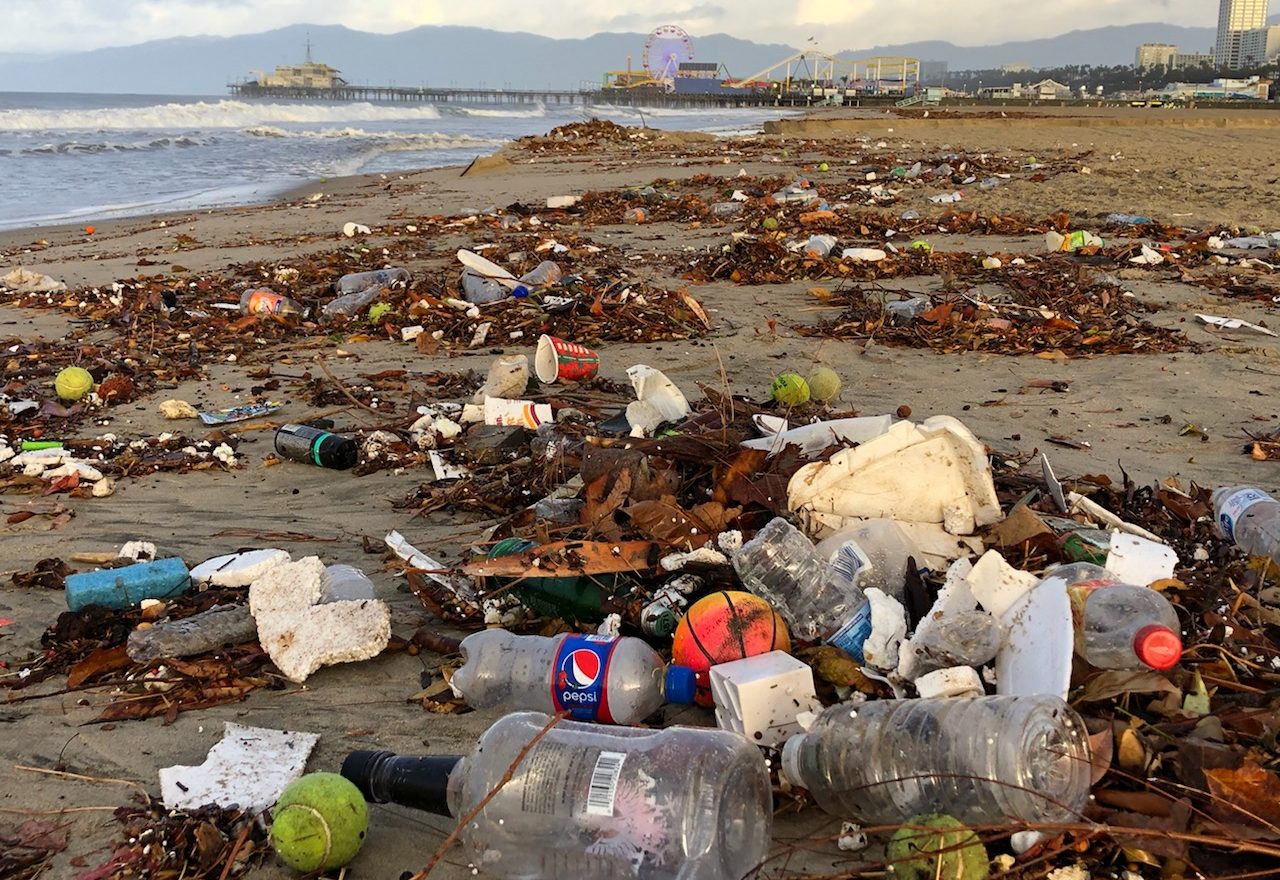 LOS ANGELES – In a unanimous vote, the Los Angeles City Council today approved an ordinance that will prohibit the distribution and sale of Expanded Polystyrene (EPS) products, commonly referred to under the trade name Styrofoam, in the City of Los Angeles.
"I am pleased that we were able to advance yet another transformative environmental policy with unanimous support of the City Council," said Councilmember Mitch O'Farrell, the chair of the Energy, Climate Change, Environmental Justice, and River committee. "Angelenos want to be good stewards of the environment, and this legislation is reflective of that value – as well as the urgency with which it must be implemented. There is no place in the City of Los Angeles for harmful environmental products like Styrofoam, and with today's decisive action we are making that imperative a reality. I hope that future Councils, along with other jurisdictions across the country and the world, follow our lead on environmental justice and the elimination of products that degrade public health."
"Our world is drowning in plastic. To the point where, in any given week, each of us ingests enough plastic from our food and water to make a credit card," said Council President Paul Krekorian.  "The petrochemical industry is lying to the people of the United States by trying to convince them that somehow it's OK to use these products because they're recyclable. They're not. Almost no plastic ever gets recycled and styrofoam definitely does not.  The steps that we're taking today are an important part of changing industries, changing consumer behavior and educating the public about the harm that this is causing them,"  Krekorian said.
"EPS foam, also known as Styrofoam, is toxic from production to usage to landfill. The Styrene and Benzene in EPS are both known carcinogens and can also negatively affect workers inside EPS factories. The manufacturing process can contaminate neighborhoods outside EPS factories. The toxins can leach into hot drinks and food as people use cups and food containers. And then EPS ends up as little white bits marring our world-class beaches," said Councilmember Paul Koretz, the author of the original legislation. "Even worse, the manufacturing process releases significant amounts of hydrofluorocarbons, which are massively potent greenhouse gasses. It's way past time for Styrofoam to go away forever."
The Council also approved an additional ordinance that adds to the Los Angeles Municipal Code a section promoting the use of reusable bags and regulating the use of plastic and paper single-use carryout bags at apparel stores, farmers' markets, food or beverage facilities, hardware stores, and open air markets. In addition, the Council approved instructions to LA Sanitation and Environment (LASAN) requiring reports back to the Council, by April 2025, regarding compliance with these new policies. The Council also instructed LASAN to prepare outreach programs to educate stakeholders on both ordinances.
Additionally, the Council requested that all proprietary departments, along with their respective boards, adopt and implement the ordinance requiring "zero waste" at City facilities and events, along with a direction to LASAN to prepare an outreach program and further instruction to all departments to report back on progress with this ordinance, which was passed earlier this year.
"LA Sanitation and Environment (LASAN) has a unique responsibility when it comes to protecting public health and the environment," said Alex Helou, LASAN Assistant Director. "We do that through the hard work of collecting, recycling and composting materials, but also through the much less visible work of educating residents on what can and can't be recycled. Items like expanded polystyrene, plastic bags and single-use foodware accessories do not belong in the blue bin."
"For more than 30 years, Heal the Bay has conducted thousands of cleanups, removing millions of pieces of plastic off of our beaches and out of our waterways. It is clear that cleanups will never solve the issue of plastic pollution. To truly protect public health, we need aggressive and responsible solutions like today's unanimous vote by the Los Angeles City Council to ban polystyrene addressing upstream sources and slowing the production and sale of plastic products, said Tracy Quinn, President and CEO of Heal the Bay. "We commend Councilmembers Koretz, Krekorian, and O'Farrell for their leadership on this issue and look forward to helping put these laws into effect in the new year."