Top 10 national stories of 2018
No. 10: Ric Grenell confirmed as ambassador
After months of Democratic opposition, the U.S. Senate confirmed Richard Grenell this year as U.S. ambassador to Germany, making him the most high-profile openly gay appointee in the Trump administration.
Democrats objected to Grenell — who was confirmed by a largely party line vote of 56-42 — based on comments he made in the past on Twitter about the appearance of women as well as other comments he made downplaying the significance of Russia's influence in the 2016 election.
After his confirmation, controversy continued following comments he made on Twitter instructing Germany to stop doing business in Iran and an interview with Breitbart London in which he said he backs the populist conservative movement in Europe.
At year's end, Grenell denounced MSNBC host Mika Brzezinski — who has an antagonistic relationship with President Trump — over comments she made calling Mike Pompeo Trump's "butt boy." Brzezinski later apologized.
No. 9: Parkland students find their voice
Student Emma Gonzalez became a central figure of the gun control movement this year after the school became the latest site of a mass shooting in the United States.
When a gunman killed 17 people and wounded others at Stoneman Douglas High School, Gonzalez and other survivors joined activism efforts in favor of gun control in Florida and across the country.
During the March for Our Lives rally in Washington D.C., Gonzalez delivered a powerful speech and named the victims of the shooting before holding a moment of silence.
Although Congress didn't enact significant legislation on gun control, the Florida Legislature approved a bill signed into law by Gov. Rick Scott that raised the age to buy firearms to 21, established a waiting period and background checks and allowed the arming of some teachers.
No. 8: Anti-trans memo exposed at HHS
An explosive report in the New York Times this year exposing a planned memo within the Department of Health & Human Services that would effectively erase transgender people from federal law ignited a massive outcry among transgender rights supporters.
The initiative asserts Title IX of the Education Amendments of 1972, which bars sex discrimination in schools, doesn't apply to transgender people and calls for government agencies to adopt an explicit and uniform definition of sex "on a biological basis that is clear, grounded in science, objective and administrable."
That would be consistent with other anti-transgender actions within the Trump administration, such as the transgender military ban and reversal of Obama-era guidance requiring schools to allow transgender kids to use the restroom consistent with their gender identity.
The report ignited a firestorm among transgender rights supporters, who took to the streets, demonstrated before the White House and declared #WeWontBeErased on social media.
No. 7: Court rules Title VII bars anti-gay workplace bias
The case law finding sexual orientation discrimination amounts to sex discrimination under federal law continued to increase this year when the U.S. Second Circuit Court of Appeals issued a ruling asserting Title VII of the Civil Rights of Act of 1964 prohibits discrimination against gays in the workforce.
The Second Circuit in New York City issued the ruling in the case of Zarda v. Altitude Express. The estate of the now-deceased gay skydiver Donald Zarda filed the lawsuit on the basis of allegations Zarda was terminated from his position for telling a client he was gay.
The Second Circuit is the second federal appeals court to find anti-gay discrimination is illegal under federal law. Last year, the U.S. Seventh Circuit Court of Appeals issued a similar ruling, although the U.S. Eleventh Circuit Court of Appeals didn't reach the same conclusion.
The U.S. Supreme Court may have the final say on the matter. A petition seeking review of the decision is pending before justices, as are petitions in similar cases seeking review over whether Title VII covers anti-gay discrimination and anti-trans discrimination.
No. 6: Masterpiece Cakeshop ruling
The U.S. Supreme Court sidestepped a major decision this year in the Masterpiece Cakeshop case, issuing a narrow decision based on the facts of the lawsuit in favor of a Colorado baker sued for refusing to make a wedding cake for a same-sex couple.
In the 7-2 decision written by U.S. Associate Justice Anthony Kennedy, the Supreme Court vacated the decision by the Colorado Court of Appeals against baker Jack Phillips on the basis the state commission handling his case displayed a religious bias against him.
"When the Colorado Civil Rights Commission considered this case, it did not do so with the religious neutrality that the Constitution requires," Kennedy writes.
But the decision kept in place Colorado's Anti-Discrimination Act. Although Phillips sought a First Amendment right to refuse services to same-sex couples, Kennedy wrote the right of denial should be restricted to clergy and laws against anti-LGBT discrimination are valid.
No. 5: HRC's Chad Griffin steps down
After six years as head of the nation's largest LGBT rights group, Chad Griffin announced this year he'd step down as president of the Human Rights Campaign.
Griffin made the announcement after a successful $26 million #TurnOut campaign that sought to motivate the estimated 10 million Americans who identify as LGBT and 52 million Americans who support pro-LGBT policies to vote in the election. Those voters were credited with contributing to the "blue wave" in the 2018 congressional mid-term election.
During Griffin's tenure at the Human Rights Campaign, the Supreme Court issued three decisions advancing same-sex marriage, including the 2015 decision advancing marriage equality nationwide. Griffin spearheaded the lawsuit leading to the Supreme Court's decision against California's Proposition 8 in 2013.
Other LGBT leaders who stepped down included Kate Kendell at National Center for Lesbian Rights, Gregory Angelo at Log Cabin Republicans, Rachel Tiven at Lambda Legal and Matthew Thorn at OutServe-SLDN.
No. 4: Kavanaugh wins confirmation after brutal fight
When President Trump nominated Brett Kavanaugh to succeed former U.S. Associate Justice Anthony Kennedy on the Supreme Court, LGBT rights supporters worried the appointment would lead to a rollback of LGBT rights.
Senate Democrats fought hard against him, decrying the Trump administration for refusing to release records during Kavanaugh's time at the Bush administration, including when the Bush White House was pushing a Federal Marriage Amendment.
The confirmation process heated up when Christine Blasey Ford testified Kavanaugh sexually assaulted her in the early 1980s when they were both teenagers. Similar allegations emerged, but Kavanaugh denied he ever sexually assaulted anyone.
Despite the charges, the U.S. Senate narrowly voted to confirm Kavanaugh. It remains to be seen what action he'll take on LGBT-related cases. Petitions are already pending before the court on Trump's transgender military ban and the inclusion of LGBT people under civil rights laws.
No. 3: 'Rainbow Wave' sweeps country on Election Day
LGBT candidates running in the 2018 congressional mid-term elections this year broke pink ceilings and made a "blue" wave turn "rainbow."
After Democrats nominated gubernatorial candidates representing all four letters of the LGBT acronym, Rep. Jared Polis (D-Colo.) was elected governor of Colorado, making him the first openly gay person elected governor in the United States.
Transgender candidate Christine Hallquist ran a historic campaign to become governor of Vermont, but came up short on Election Day. Three other transgender candidates — two in New Hampshire and one in Colorado — won election to state legislatures.
In another transgender victory, Massachusetts voters rejected at the ballot an attempt to undo non-discrimination protections for transgender people, defying a campaign stoking fears about sexual predators in the bathrooms.
Lesbian Sen. Tammy Baldwin (D-Wis.) fended off a Republican challenger and Kyrsten Sinema won election in Arizona, making her the first bisexual person elected to the U.S. Senate.
Four non-incumbent openly LGB candidates running for U.S. House seats — Sharice Davids, Chris Pappas, Katie Hill and Angie Craig — also won, resulting in an expected net gain of two openly LGB lawmakers in the next Congress.
No. 2: Trans military ban lands in courts
Litigation against President Trump's transgender military ban continued to proceed through the courts this year.
The Trump administration made renewed requests calling on the courts to lift injunctions against the policy — announced by Trump last year on Twitter — in the wake of a report from Defense Secretary James Mattis affirming the ban.
None of the trial courts that issued injunctions against the ban would lift those orders, although two federal appeals courts are currently reviewing whether to take that action.
The Justice Department has filed requests calling on the U.S. Supreme Court to take up the litigation at this time and to issue a stay order allowing the ban to go into effect. It would be unusual for the Supreme Court to take up the case at this stage.
No. 1: Democrats win House
After two years of President Trump and anti-LGBT policies from his administration, voters across the United States this year elected a Democratic majority in the U.S. House during the congressional mid-terms.
In a "blue wave" election year, Democrats picked up 40 seats in the U.S. House, although Republicans ended up with net gain of two seats in the U.S. Senate. Democrats won a majority in the House for the first time since 2008.
House Minority Leader Nancy Pelosi (D-Calif.) has said the Equality Act, comprehensive federal legislation against anti-LGBT discrimination, would be a personal priority in the next Congress.
LGBT rights advocates are expecting movement on the Equality Act as well as oversight over the Trump administration's anti-LGBT policies, which include the transgender military ban, "religious freedom" actions seen to enable anti-LGBT discrimination and the exclusion of LGBT people from the enforcement of federal civil rights laws.
Honorable mention: No Pride proclamation from Trump. For the second year, President Trump declined to recognize June as Pride month, as the Pentagon celebrated Pride while pushing a ban on trans service members.
High school students in Maine rescue Pride parade & festival
Maine's motto is "Dirigo" Latin for "I Lead." In keeping with that spirit a group of teens stepped up to make sure Pride happens this year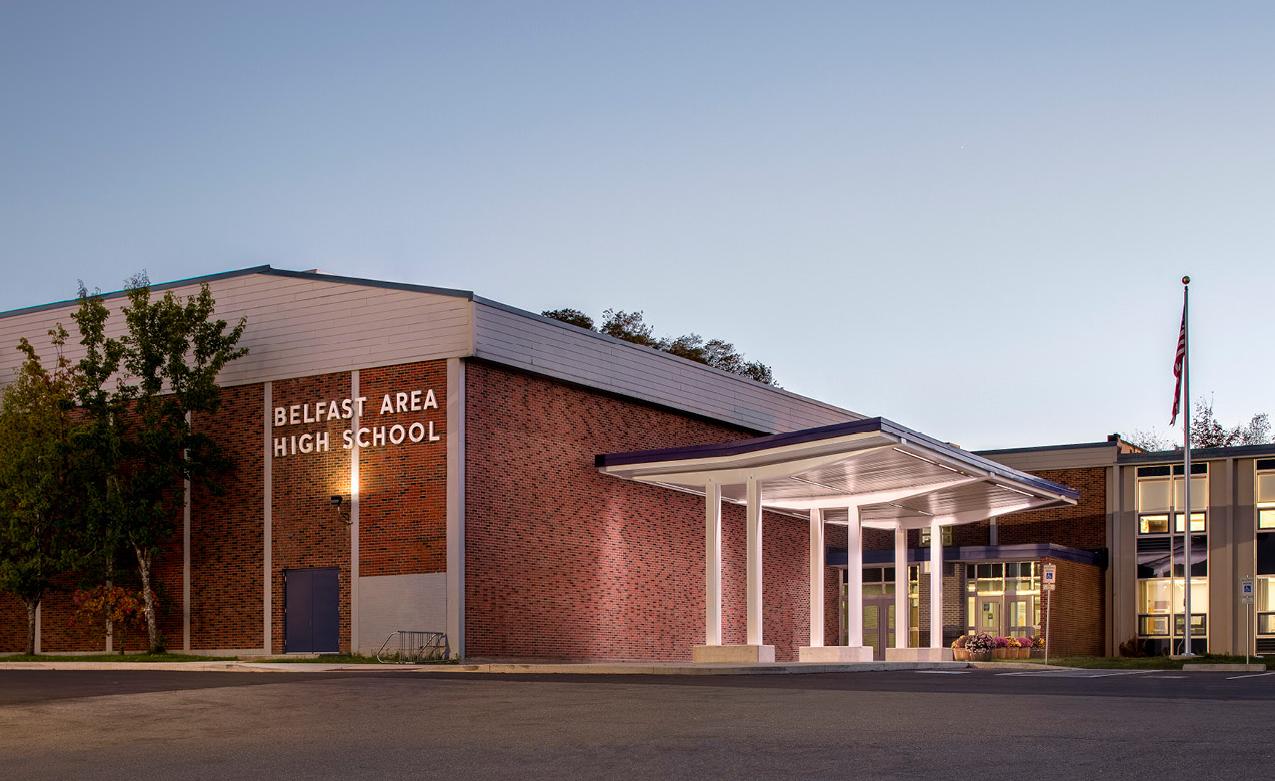 BELFAST, Me. – Located at the mouth of the Passagassawakeag River estuary on Belfast Bay and Penobscot Bay, Belfast is a coastal city of 6,938 people and county seat for Waldo County, 51 miles Southwest of Bangor.
The city is known for being a significant tourist destination in the region over the years due to its antique buildings, historic districts, theater and arts, delicious food, and opportunities to get out into nature.
This year it will be a destination for LGBTQ+ Mainers to celebrate Pride- thanks to some dedicated high schoolers.
The state motto of Maine is "Dirigo" which is Latin for "I Direct" or "I Lead." In keeping with that spirit, The Bangor Daily News reported that when no adults would revive the community Pride parade in Belfast, a group of motivated Belfast Area High School students stepped up to make sure that the event — which has been on a pandemic hiatus — happens this year.
The city's first-ever Pride parade and festival took place in 2016, and became an annual tradition. But no adult organizers had come forward this year to keep the tradition going, the paper reported.
Enter members of the Gender and Sexuality Alliance, which formed at Belfast Area High School eight years ago. According to the Daily News, Willa Bywater, 17-year-old president of the school's GSA decided that keeping Pride alive, especially after the lock-downs and isolation of the coronavirus pandemic, was a critical need not just only for Belfast's LGBTQ+ community but others as well.
Bywater and her fellow 20 club members secured a permit from the city of Belfast, found sponsors, raised money for banners, flags and other expenses and grappled with the procuring of liability insurance. Ultimately, the high school agreed to cover the event under the school's policy, a move that surprised and pleased the teens, Annie Gray, the club's co-advisor told the Daily News.
Bywater noted that it has been a lot of work to organize the parade — but it's well worth it.
"I think that this is the Pride parade for Waldo County, and it feels really important," she said. "After all these years of COVID, it's important to remind ourselves that we're all still here and still going."
The students found support from local businesses the Daily News also reported.
Seth Thayer, a local businessman who was delighted that the high school students have taken the initiative to organize the event and that it will happen again this year. There's something special about the way that rainbow flags fly from homes and businesses all over the city during Pride, he told the paper.
"The thing I love about Pride is that the whole town is involved," he said. "It's such an isolating feeling, to have to hide yourself. And just to see that visual support from people that you don't know, just seeing the Pride flag, it's a powerful thing. I'm excited that it's going to happen."
Thayer said he was glad to make a financial contribution to the students, who have been canvassing for donations.
"I'm really happy that the high schoolers took it over," he said. "I think they'll do a good job. Kids always bring a new energy to things."
Those interested in participating in the Belfast Pride parade are asked to meet at Belfast Area High School at 10:30 a.m. Saturday, June 4, and the parade will begin at 11 a.m. The parade will end just before the Public Landing and Heritage Park.
U.S. Army considering letting LGBTQ+ troops transfer out of hostile states
This policy tweak to the existing Army regulations pertaining to compassionate reassignment would clarify the current standard rules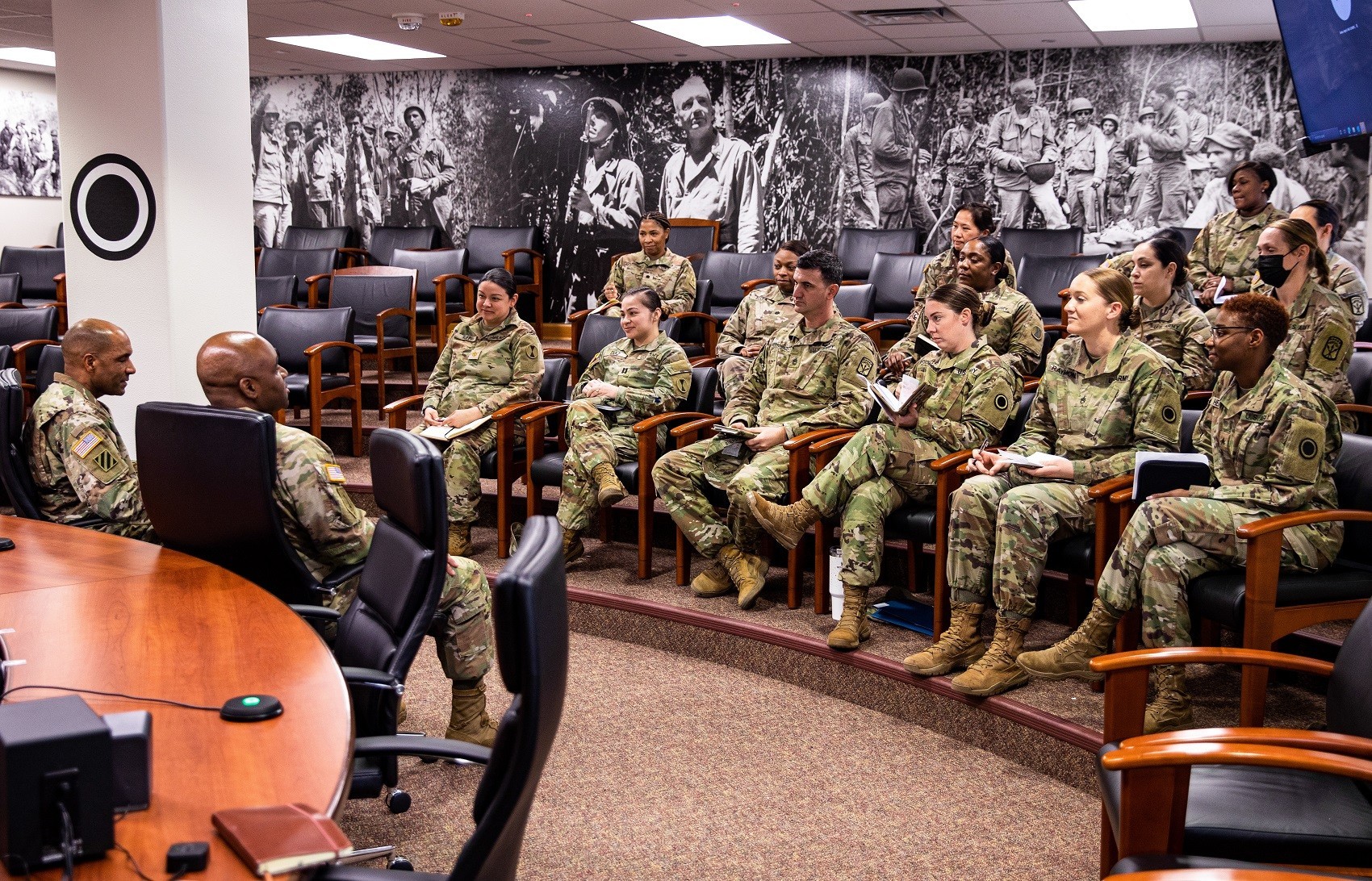 ARLINGTON, Va. – A draft policy is circulating among top officials of the U.S. Army that would allow soldiers to be able to request a transfer if they feel state or local laws discriminate against them based on gender, sex, religion, race or pregnancy.
Journalist Steve Beynon writing for Military.com reported last week the guidance, which would update a vague service policy to add specific language on discrimination, is far from final and would need approval from Army Secretary Christine Wormuth. But if enacted, it could be one of the most progressive policies for the Army amid a growing wave of local anti-LGBTQ+ and restrictive contraception laws in conservative-leaning states, where the Army has a majority of its bases and major commands.
"Some states are becoming untenable to live in; there's a rise in hate crimes and rise in LGBT discrimination," Lindsay Church, executive director of Minority Veterans of America, an advocacy group, told Military.com. "In order to serve this country, people need to be able to do their job and know their families are safe. All of these states get billions for bases but barely tolerate a lot of the service members."
This policy tweak to the existing Army regulations pertaining to compassionate reassignment would clarify the current standard rules, which are oft times fairly vague.
A source in the Army told Beynon the new guidance has not yet been fully worked out through the policy planning process or briefed to senior leaders including the Army Secretary or the Office of the Secretary of Defense Lloyd Austin.
"The Army does not comment on leaked, draft documents," Angel Tomko, a service spokesperson, told Military.com in an emailed statement. "AR 600-100 and 600-200 establish the criteria for which soldiers may request for a compassionate reassignment. The chain of command is responsible for ensuring Soldiers and Families' needs are supported and maintain a high quality of life."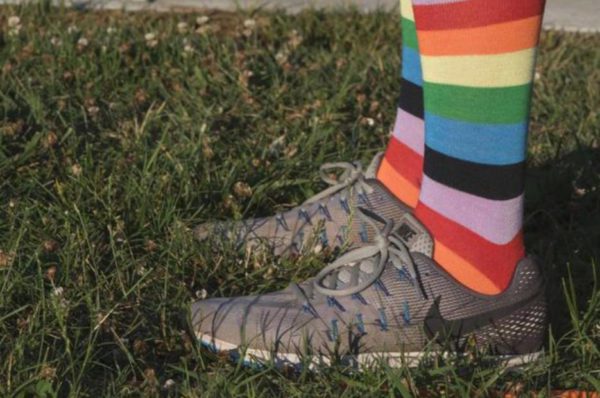 The Crystal City Virginia based RAND Corporation had published a study on Sexual Orientation, Transgender Identity, and Health Among U.S. Active-Duty Service Members in 2015 that listed approximate numbers of LGBTQ+ troops are 6% gay or bisexual and 1% is transgender or nonbinary.
A senior analyst for RAND told the Blade on background those numbers are likely much lower than in actuality as 2015 was less than 4 years after the repeal of 'Don't Ask-Don't Tell' and prior to the Trump enacted Trans service ban in 2017 which was then repealed by the Biden Administration which has had a chilling effect on open service. Another factor is that the current 18-24 year old troops colloquially referred to as 'Gen Z' are much more inclined to embrace an LGBTQ+ identity and that would cause the numbers to be higher than reported.
Also factored in is uncertainty in the tweaking of policy in light of the recent leak of the draft U.S. Supreme Court decision that would effectively repeal Roe v Wade.
According to Military.com it's unclear whether the Army's inclusion of pregnancy on the list would protect reproductive care for soldiers if Roe v. Wade is overturned. That language could be intended to protect pregnant service members or their families from employment or other discrimination, but could also be a means for some to argue for transfers based on broader reproductive rights.
One advocacy group pointed out that the current wave of anti-LGBTQ+ legislation will negatively impact the moral of service members:
"What we're seeing across the board is a small group of elected officials who are trying to politicize and weaponize LGBTQ identities in despicable ways. They're not only doing that to our youth, but the collateral damage is hurting our service members," Jacob Thomas, communications director for Common Defense, a progressive advocacy organization, told Military.com. "[Troops] can't be forced to live in places where they aren't seen as fully human."
Oklahoma Senate passes anti-Trans bathroom bill sends it to Governor
The law stipulates that all students must use bathrooms and locker rooms that match the sex listed on their birth certificates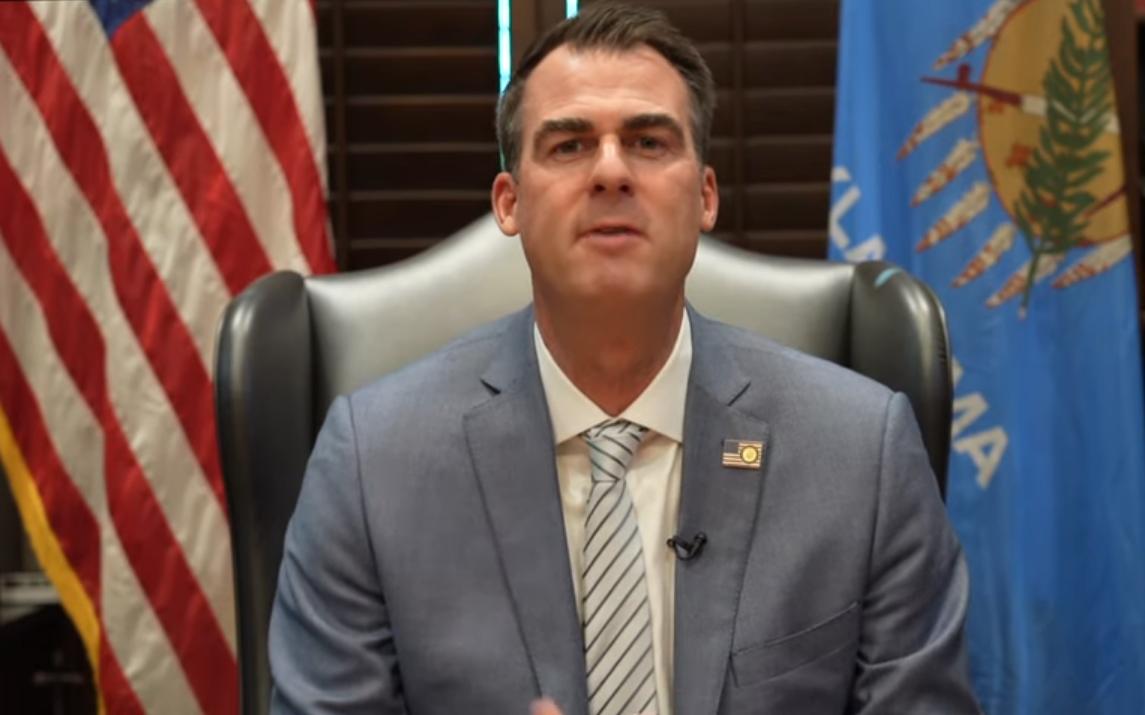 OKLAHOMA CITY – The Oklahoma Republican-majority state Senate passed SB 615 in a 38-7 vote, a measure that will bar transgender students in pre-K through 12th grade at public and public charter schools in the state from using bathrooms consistent with their gender identity.
The bill now heads to Republican Governor Kevin Stitt and will be effective upon his signature into law.
The law stipulates that all students must use bathrooms and locker rooms that match the sex listed on their birth certificates. Transgender students who decline to use the restroom required under the measure would have to use "a single-occupancy restroom or changing room" provided by the school.
At the end of April Stitt signed that explicitly prohibits the use of nonbinary gender markers on state birth certificates and in March he signed into law Senate Bill 2, a bill which would restrict transgender girls from playing on school sports teams that match their gender identity.