YEAR IN REVIEW 2018 BOOKS: Best page turners of the year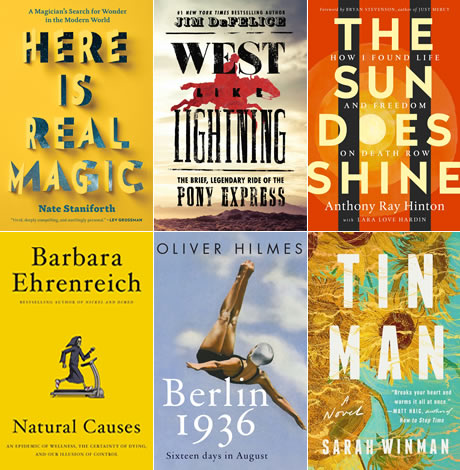 The year's best books often came in unexpected places. Here are some highlights.
Fiction
Just about every person alive grew up feeling sorry for poor little Cinderella. In "All the Ever Afters" by Danielle Teller, we see the classic story from the POV of Agnes, the evil-not-evil stepmother. This novel is an eye-opener: there are always two sides to a story and both could be correct.
Another two-sides-to-the-tale tale is "The Dark Descent of Elizabeth Frankenstein" by Kiersten White, a novel of the woman who loved Victor Frankenstein. Or did she? Without him, she'd be homeless, broke and hungry. With him, she would always fear his temper and the horrible things she was discovering about him. It's a dark-and-stormy kind of book, perfect for anyone who wants winter chills of a different sort.
A lot of mini-stories make up "Berlin 1936" by Oliver Hilmes, translated from the German by Jefferson Chase. It's a multi-level tale of Nazis, gypsies, homosexuals and secrets in the infancy of the Third Reich, told in a conglomerate, slice-of-life sort of way that will make you forget that it's all fiction.
Every year, it seems, scientists claim that humans will achieve immortality within a few decades. That's a curse in "How to Stop Time" by Matt Haig.
In 1598, a man named Tom fell in love with a woman named Rose. They had a daughter and then Rose fell ill and died; Tom, however, survived because he's an "alba." Tom is more than 400 years old and there are two things he wants: to feel as normal as he did in 1598, and to find his daughter, who is also an alba. Romancy? Yes, but also part sci-fi, part history, a little drama, and a whole lot of wonderful.
To round out the fiction list, there's "Tin Man: A Novel" by Sarah Winman. It's also the story of Ellis, who lost his wife and his best friend, the former to a car accident and the latter to AIDS. Ellis misses Annie because she opened his world; he misses Michael because Michael pushed him to do things he would have never tried. But there were so many things Ellis never knew about Michael, until he finds Michael's journal. Emotional, dramatic, also romantic, here's a book that'll make you curl up in your chair, stricken, for an hour after you've finished it.
Nonfiction
For anyone who's ever wondered how that guy on TV does those illusion tricks, "Here is Real Magic" by Nate Staniforth is a book for you. Staniforth always wanted to be a magician but he wanted to do it big. Little coin tricks were old-school so, in this book, he goes on a journey to find out of magic is real or not. Hint: this isn't a magic book. Read it and you'll be left with answers you weren't even asking for.
You may never see "The Language of Kindness" by Christie Watson on any other best of list and that's too bad. Watson is a nurse, and this is a book about being ill, care-giving, living and dying. Beware that some of the stories are a bit gruesome, but this is a lovely book for anyone alive.
And not that there's a theme here or anything, but you'll also want to read "Natural Causes" by Barbara Ehrenreich, a book about the things we do to avoid dying. It's informative, funny, wry and intelligent. Hint: rant, rail, avoid sweets, eat kale, do all you want, but you're going to die someday anyhow.
There's a ton of surprising gratitude inside "The Sun Does Shine: How I Found Life and Freedom on Death Row" by Anthony Ray Hardin with Lara Love Hardin. The reason is that Anthony Hardin was put on death row for a crime he didn't commit. First surprise: it took 30 years for him to be exonerated. Second surprise: this book holds a whole lot less anger than you'd think it would, and a whole lot of uplifting. Of all the books on this list, it's the one you'll never regret reading.
And finally, rounding up the nonfiction list, there's "West Like Lightning: The Brief, Legendary Ride of the Pony Express" by Jim DeFelice. History fans will love this book because DeFelice focuses on the Pony Express but doesn't ignore other major players in the Civil War era. Readers who like tales of little-known life will love this book, too, as will anyone who loves a good oater. Bonus: it's one of those easy to browse books that will pull you in tight.
Reading 'Blue Hunger' is like watching a Stanley Kubrick film
Lush, dreamlike, and you won't be able to stop thinking about it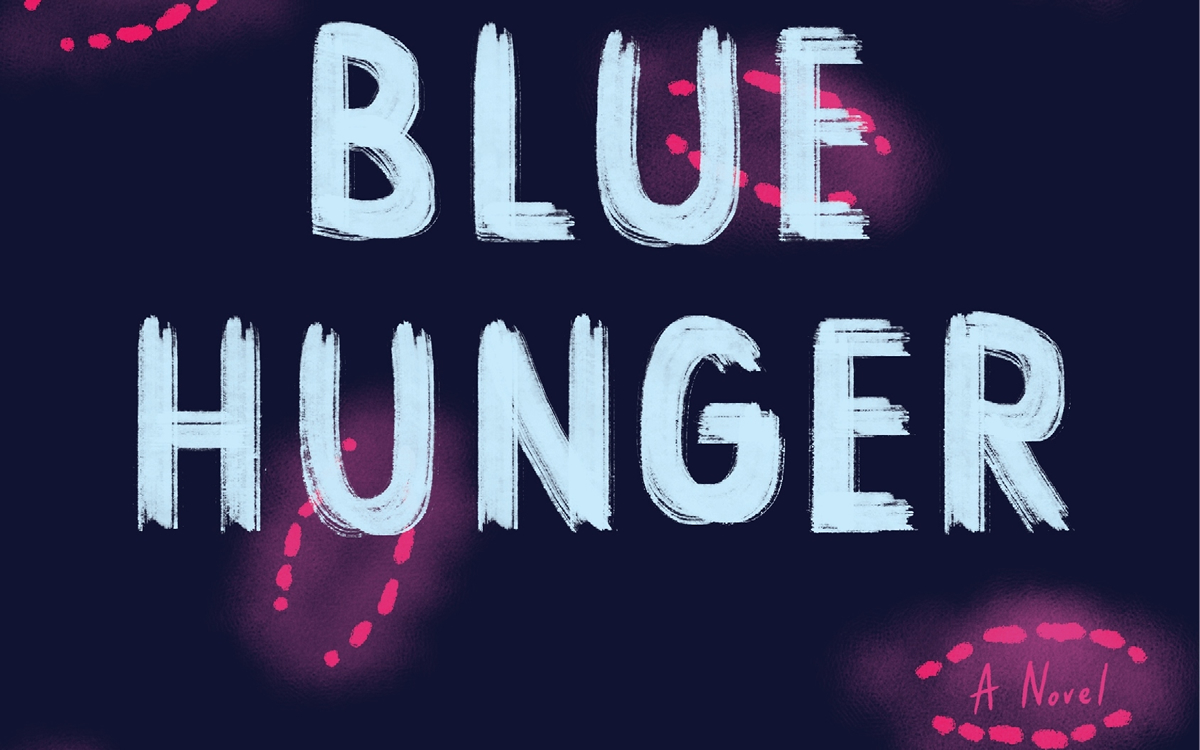 'Blue Hunger'
By Viola Di Grado, translated by Jamie Richards
c.2023, Bloomsbury
$27/ 216 pages
You can't stop thinking about it.
It's been rolling around in your mind since it happened and you can't stop. You replay it over and over, how it started, how it progressed, why it ended. You wonder if it'll happen again and in the new novel "Blue Hunger" by Viola Di Grado, you wonder if you truly want it to.
Shanghai was not her first choice for a place to live. Sometimes, she wasn't really even sure why she came there, except that it was Ruben's dream.
For months and months, he spoke of Shanghai, showed her maps, talked of a life as a chef living in a high-rise apartment, and he taught her a little bit of the language. She never fully understood why Ruben loved China and she never thought to ask before her other half, her twin brother, her only sibling died.
She was brushing her teeth when it happened. Now, weeks later, she was in his favorite city, a teacher of Italian languages in a Chinese culture, alone, friendless. Then she met Xu.
It happened at the nightclub called Poxx and she later wondered, with a thrill, if Xu had been stalking her. Xu claimed that she was a student in the Italian class, but though she was usually good with faces, she didn't remember the slender, "glorious" woman with milk-white skin and luminous eyes.
She did remember the first place she and Xu had sex.
It was a hotel, but Xu liked it outside, too; in public, on sidewalks, in abandoned buildings, and in crowded nightclubs. They took yellow pills together, slept together in Xu's squalid apartment; she told Xu she loved her but never got a reply except that Xu starting biting.
Xu had used her teeth all along but she started biting harder.
Soon, she was bleeding, bruising from Xu's bites, and seeing people in the shadows, and she began to understand that Ruben wouldn't have liked Xu at all.
You know what you want. You're someone with determination. And you may want this book, but there are a few things you'll need to know first.
Reading "Blue Hunger" is like watching a Stanley Kubrick movie. It's surreal, kind of gauzy, and loaded with meanings that are somewhat fuzzy until you've read a paragraph several times – and even then, you're not quite sure about it. Author Viola Di Grado writes of sharp, unfinished mourning with a grief-distracting obsession layered thickly on top, of control and submission, and while the chapters are each brief, they feel too long but not long enough. There are so many questions left dangling within the plot of this story, so many small bits unsaid, but also too much information of the mundane sort. You'll feel somewhat voyeuristic with this book in your hands, until you notice that the sex scenes here are humidly uber-fiery but not very detailed.
Overall, then, "Blue Hunger" is different but compelling, short enough to read twice, quickly. It's lush, dreamlike, and once started, you won't be able to stop thinking about it.
The Blade may receive commissions from qualifying purchases made via this post.