Second black man found dead in Ed Buck's apartment identified (Video)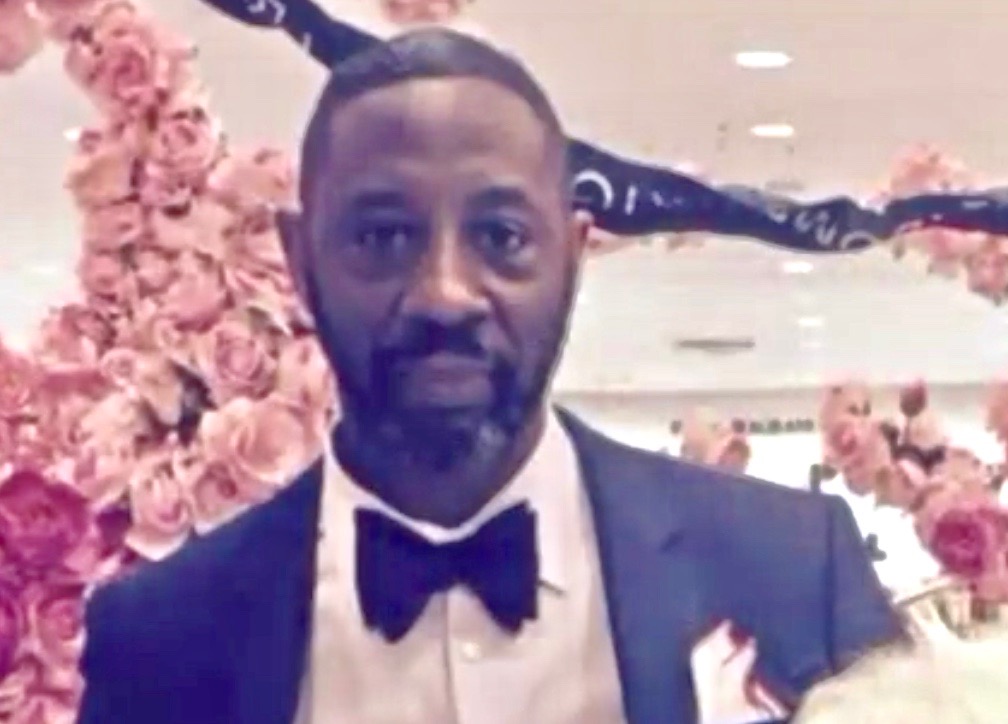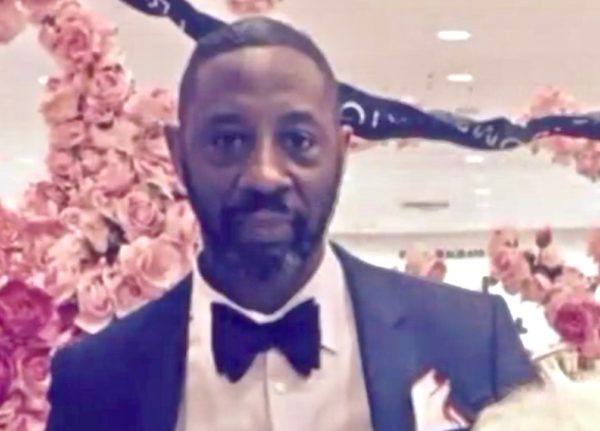 The second black man to die inside Ed Buck's West Hollywood apartment has been identified as Timothy Dean, 55, a well-liked man who worked at Saks Fifth Avenue's Beverly Hills location, according to his roommate of three years, Ottavio Taddei.
"He was a wonderful person," Taddei told KTLA, adding that he was shocked hearing the news early Monday that a second black man had been found dead in Buck's apartment less than 18 months after Gemmel Moore, 26, died of an accident overdose of crystal meth. Buck was present in both cases.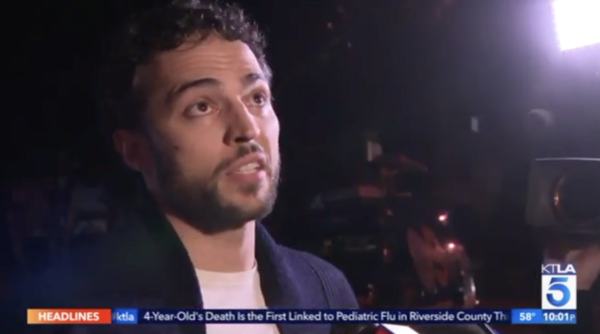 But Taddei insisted, Dean was not involved in the crystal meth scene. "I lived with him, and he never did drugs," he told KTLA. "I've never seen him on drugs, ever."
Lt. Derrick Alfred of the Los Angeles County Sheriff's Department told the Los Angeles Blade that his investigation into Dean's death will also include a look into Gemmel Moore's death for any similarities.
Meanwhile, according to DailyMailTV, another man has come forward to share his Ed Buck story. Jermaine Gagnon, 28, said he met Buck in May 2018 on the gay hookup site Adam4Adam.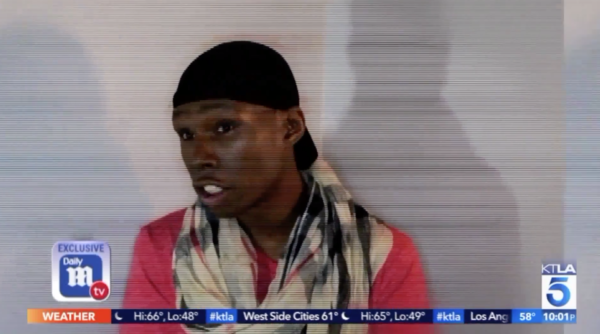 "He has a type: young, black, handsome," Gagnon, who is also black, told Daily Mail. "When you first come into the house, you come out of your clothes and you put on his clothes."
The Daily Mail reports: "Gagnon said the two were smoking meth when Buck asked him if he'd tried a 'point,' something Gagnon was unfamiliar with. Then Buck explained it was when 'you inject crystal meth into your vein.' Gagnon said the drug sent him into a rage, and Buck kicked him out — after paying him between $200 and $250."
Buck was well-known for years in the local gay political community, having once run unsuccessfully for the West Hollywood City Council, verbally inserting himself into the campaigns of others running for city council and having contributed to top Democrats which often enabled him to get a photo with them.
Buck has been a political pariah, however, since Gemmel Moore's death and news of the second death of a Black man in his apartment when he was present has other politicians looking back over their donor rolls. Rep. Ted Lieu, for instance, said he was "deeply disturbed" by the news and will contribute the collective $18,500 he received from Buck to LGBT and African American charities.
Though the Coroner identified Dean as the deceased man, no other information, including cause of death, has been released – just as there has been an outpouring of response calling for a thorough investigation and transparency.
Anyone with information can call the Homicide Bureau directly at 323-890-5500 and ask for Det. Q. Rodriguez or Sgt. P. Cardella. To make an anonymous tip, go through Crime Stoppers. 
Here are some of the statements issued by community leaders: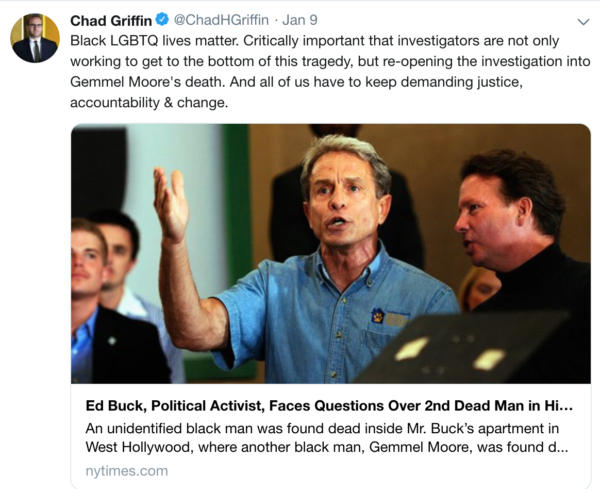 Statement by the California Legislative LGBT Caucus on Death of Second Black Man in Ed Buck's Home
Today, the California Legislative Lesbian, Gay, Bisexual, and Transgender (LGBT) Caucus issued the following statement regarding the death of a second man in the home of Ed Buck:

"We are deeply disturbed about the death of yet another black man in the home of Ed Buck, apparently of a drug overdose. What happened in Mr. Buck's home isn't normal, nor should we ever accept it as normal. Rather, what happened is beyond troubling. It isn't credible to assert that these deaths are random or a coincidence.

"We are aware that an investigation is ongoing regarding the man who died in Mr. Buck's home – the second black man who has died in Mr. Buck's home in the last 18 months. We ask that the Los Angeles County Sheriff's Department and Los Angeles County District Attorney's Office conduct the most thorough investigation possible and that they provide full transparency to our community about the investigation.

"The lives of our community members have value. Black LGBT people are particularly at risk for marginalization and victimization. We all need to step up and give them the support they need. And, we all need to speak out when members of our community are being victimized."
LGBTQ and Allied Organizations Urge Thorough, Independent Investigation and Critical Reforms Following Second Suspicious Death of a Black Man at the West Hollywood Home of Ed Buck
Today, 41 LGBTQ and allied organizations (listed below) released the following statement to demand a thorough investigation by Los Angeles County Sheriff's Department and District Attorney's Office of the second death of a Black man at the West Hollywood home of Ed Buck, a prominent political donor, within two years.

According to the LA Times, authorities found 24 syringes, five glass pipes, plastic bags with white powdery residue and a crystal-like substance at the scene when Moore's body was found. The identity of the latest man found dead at Buck's apartment has not been released publicly [the identity has been release, as they note later – KO], but the facts are clear — Buck and access to drugs at his apartment are the common denominators in the deaths of Black men, and these continued injustices have yet to be addressed by local law enforcement: 

"We, the undersigned organizations working to advance and empower the lesbian, gay, bisexual, transgender, and queer (LGBTQ) community, act in solidarity with the victims and those impacted by both tragic deaths of Black men at Ed Buck's home in less than two years.

"We will work in earnest to understand what happened to these men who lost their lives — Mr. Timothy Dean who died on Monday, and Mr. Gemmel Moore, who died under seemingly similar circumstances in July 2017 — and why Buck continues to maintain unsafe spaces for Black gay men.

"Nearly a dozen young men have confirmed Moore's account and shard personal stories about Buck's alleged, nefarious practice of injecting Black men with various lethal substances. In light of Monday's tragedy and the apparent pattern of abuse and death of Black gay men in Buck's home, we insist that the Los Angeles County Sheriff's Department and Los Angeles County District Attorney's office conduct a thorough and impartial investigation into both deaths.

"Given serious and legitimate concerns about how the Sheriff's Department and District Attorney's Office have handled both investigations — including a failure to share critical and timely information about both cases with the greater Los Angeles LGBTQ community and the media — we also believe that an independent, thorough review of their actions is warranted and urge both to make all appropriate, procedural reforms to address the systemic inequities that lead predators to target Black LGBTQ people. We demand this with a historical understanding that if Buck were a Black man living in Watts, Inglewood, Compton, or South Los Angeles or his victims were white men, the investigation and outcome would be different.

"We, the undersigned organizations, join together to acknowledge the systemic and structural forces that make Black gay, bisexual, trans, and queer men vulnerable to predators, including white supremacy, anti-Blackness, heterosexism, wealth gaps, criminalization, and income inequality. We also acknowledge the growing epidemic of crystal meth use and abuse among Black queer men and the lack of attention and resources given to this phenomenon by local, state, and federal governments and organizations who serve Black and/or LGBTQ communities. We affirm the fact that all Black lives matter and call upon elected officials and community leaders to work on solutions that address the root causes of these vulnerabilities.

"The tragic deaths of these two Black men are of great concern during a time when white supremacy, anti-Blackness, and racial violence are pervasive. Although some may blame the victims for their own deaths or shame sex workers, we affirm that the intersection of racism, poverty, homophobia, and biphobia restrict opportunities for Black LGBTQ people in America, sometimes forcing them to turn to commercial sex work for survival, in ways that make them vulnerable to exploitation and manipulation. This is the agonizing reality for too many LGBTQ people, especially LGBTQ people of color, and it must be addressed with urgency.

"We also respectfully urge elected officials who have previously accepted contributions from Buck to donate that money to charitable organizations that work to protect and empower Black LGBTQ  people and their communities.

"As we make this demand for justice, we do so understanding that we do not live in silos. The injustices toward people of color, LGBTQ people, religious minorities, and other marginalized groups, which continue to increase, impact us all.  Audre Lorde reminds us, 'difference is a dynamic human condition,' and that we are all deeply connected. It is in the spirit of protecting those persecuted because of race, gender, ability, sexuality, religion and background that we call for unity against hate and solidarity in love."

SIGNATORIES 

National Black Justice Coalition

National LGBTQ Task Force

American Civil Liberties Union

ACLU of Southern California

Advocates for Youth

ADAPT

AIDS Action Baltimore

Arkansas Black Gay Men's Forum 

BiNet USA

Black AIDS Institute

Bailey House, Inc.

Center for Black Equity

Center for Culture, Sexuality, and Spirituality

Center for Disability Rights

CenterLink: The Community of LGBT Centers

Concerned Citizen

David Cunningham Foundation

Equality California

Equality Florida

Equality North Carolina

Global Justice Institute

Human Rights Campaign

Iconic House of Unforgettable Revlon

Justice4GemmelMooreAndEdBucksOtherVictims Campaign

Million Hoodies Movement for Justice

National Black Women's HIV/AIDS Network

National Organization of Black County Officials 

National Center for Lesbian Rights

Nerve Mag

NMAC

NYC Lesbian, Gay, Bisexual & Transgender Community Center

PFLAG National

Prevention Access Campaign 

Reframe Health and Justice

Sexuality Information and Education Council of the United States (SIECUS)

St.Louis Black Pride

Treatment Action Group (TAG)

Urban Coalition for HIV/AIDS Prevention Services

URGE: Unite for Reproductive & Gender Equity

V-Day

Woodhull Freedom Foundation

Case Background:

On Monday, January 7, 2019, a 55-year old Black man died under suspicious circumstances in the West Hollywood apartment of Ed Buck. Buck is a white man who has been a prominent political donor to primarily Democratic political candidates. This tragedy follows the death of Mr. Gemmel Moore at Buck's home in July 2017, under seemingly similar circumstances. According to the Los Angeles Times, authorities found "24 syringes with brown residue, five glass pipes with white residue and burn marks, a plastic straw with possible white residue, clear plastic bags with white powdery residue and a clear plastic bag with a 'piece of crystal-like substance" at the scene when Mr. Moore's body was found. Mr. Moore's death was immediately determined to be an accidental methamphetamine drug-related overdose and the Los Angeles District Attorney's Office declined to file charges.

Mr. Moore's personal journal was later published, blaming Buck for giving him his first methamphetamine injection and suggesting he was responsible for coercing continued drug use in Buck's home. Mr. Moore's account suggests Buck had a pattern of coercively injecting drugs into young Black men. Since Mr. Moore's death, other young men have stepped forward to confirm Moore's account and share their own stories about Buck's alleged practice of injecting Black men with various illicit and dangerous substances.
Felony arrest in vandalism of Pride Merch at Knoxville Target store
Jonathan Burns was arrested after he was identified by investigators as the suspect in spray-painting a section of LGBTQ+ Pride merchandise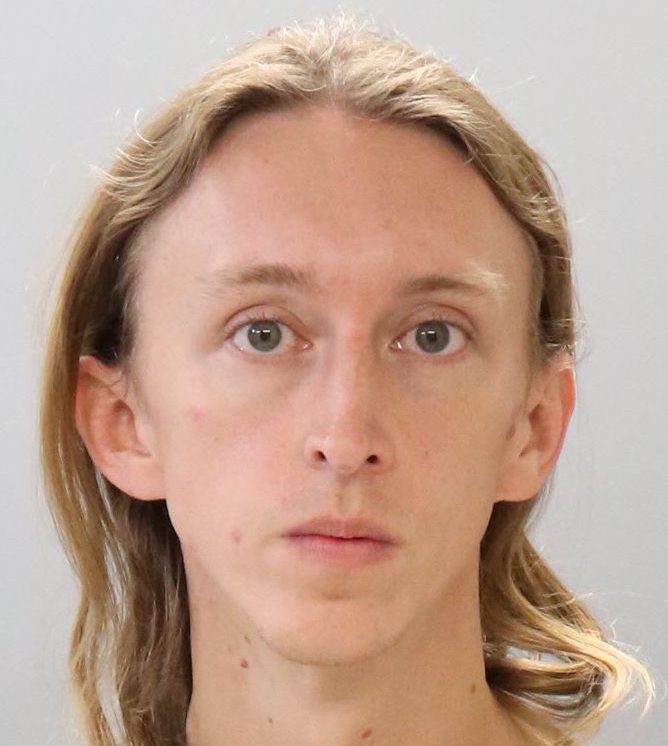 KNOXVILLE – A thirty-one-year-old West Knox resident was arrested last week by the Knoxville Police Department, with the help of the Knox County Sheriff's Office, and charged with felony vandalism at a local Target store.
Jonathan Burns was arrested after he was identified by investigators as the suspect in spray-painting a section of LGBTQ+ Pride clothing & merchandise.
Knoxville NBC News affiliate WBIR-TV, Channel 10 reported:
On June 13 at 2:49 p.m., Burns entered the Target on Parkside Drive and spray-painted an entire section of merchandise placed out for Pride Month, KPD said.
Burns damaged $3,884 worth of clothing, according to KPD. They also said he used red spray paint to destroy the entire section of items as well as a sign in the section, and it was the only section that was vandalized. The sign cost an additional $16 in damages.
An employee had approached Burns and asked him to leave, according to a KPD report.
When Burns left the Target, he dropped the spray paint can on the ground. Fingerprints on the can confirmed Burns' identity. Evidence of him purchasing the spray paint and a bucket hat from local retail prior to the incident was secured. Video from Target and the retailer where the paint and hat were purchased depicted Burns wearing the same clothing, the report said.
With @knoxsheriff's help, Jonathan Burns, 31, was arrested on a felony vandalism charge last night at his West Knox home after he was identified by investigators as the suspect from this incident. He is accused of spray-painting a section of LGBTQ+ Pride clothing & merchandise. https://t.co/tjc507iSaQ pic.twitter.com/jZaBvGKCU4

— Knoxville Police TN (@Knoxville_PD) June 23, 2022
Supreme Court sides with ex-football coach who led prayers at school
"Justice Gorsuch's majority opinion is yet another dangerous example of this Court overturning decades of precedent"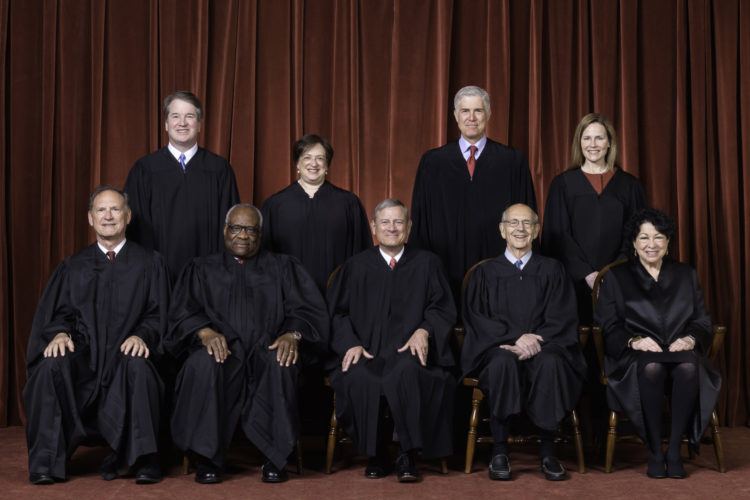 WASHINGTON – The U.S. Supreme Court on Monday in a 6-3 ruling sided with the former Bremerton, Washington assistant high school football coach removed for refusing to halt his practice of praying at mid-field after games on school property.
The ruling is a victory for Joseph Kennedy, who in court documents described himself as a practicing Christian whose religious beliefs require him to "give thanks through prayer, at the end of each game."
When he began his job as an assistant coach at Bremerton High School, a public school in Washington state, he initially prayed alone after games, but over time some of his players – and eventually a majority of the team – joined him. One parent complained that his son, a player on the team, felt like he had to join in the prayer, even though he was an atheist, or face a loss of playing time."
Bremerton School District officials had attempted to accommodate Kennedy after warning him to stop the prayers as District officials clarified that they did not want to violate the Constitution's establishment clause, which prohibits the government from favoring one religion over another.
The district offered Kennedy the ability to pray after the crowd had left the stadium or in a private space both options that he refused. Kennedy had retained counsel and the legal team indicated that they would pursue father legal action.
The case eventually ended up at the high court which agreed to hear it at the beginning of this last term in January.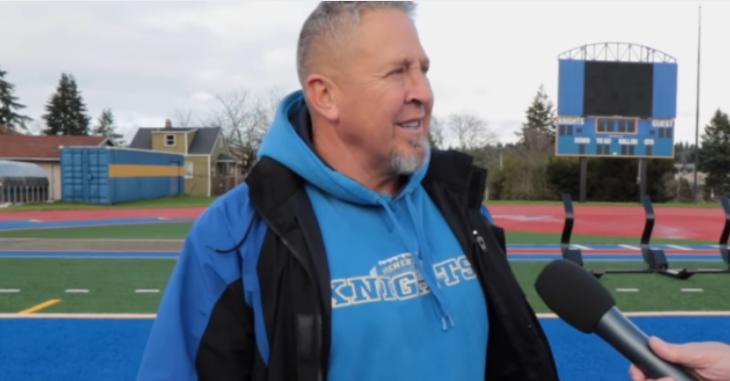 Reaction from groups advocating for greater safeguards in separation of 'church and state' decried the majority decision written by Trump nominated Associate Justice Neil Gorsuch.
🚨BREAKING🚨 — Supreme Court deals another blow to church-state separation, allowing a public school coach to lead students in prayer at the 50 yard line after games. Our full analysis and statement to come. pic.twitter.com/C8USS0Kxt3

— American Atheists (@AmericanAtheist) June 27, 2022
Equality California noted that the Court's ruling in Kennedy v. Bremerton School District effectively was overturning decades of established legal precedent.
"Justice Gorsuch's majority opinion is yet another dangerous example of this Court overturning decades of precedent to impose the personal religious beliefs of some on the rest of the country — whether that be a public school football coach's religious beliefs on his team, a legislator's views on people in their state seeking abortion care or the views of a religious private school on taxpayers now forced to fund them.
"Parents have always been free to send their children to schools that align with their religious beliefs, and coaches who want to lead their players in prayer have always been free to work at private schools where that is encouraged. But students — of any religion or none at all — attending public schools funded by taxpayers should not be coerced into school-sponsored prayer," Equality California's Executive Director, Tony Hoang, said in an emailed statement.
"Every public school student deserves to feel safe, supported and welcome at school. Today's decision undermines that fundamental idea at a particularly dangerous time for our LGBTQ+ students."
Long Island library reverses decision to pull LGBTQ Pride display & books
"The Board of Trustees reversed its decision to ban Pride displays & books in the children's section! This happened because YOU spoke up!"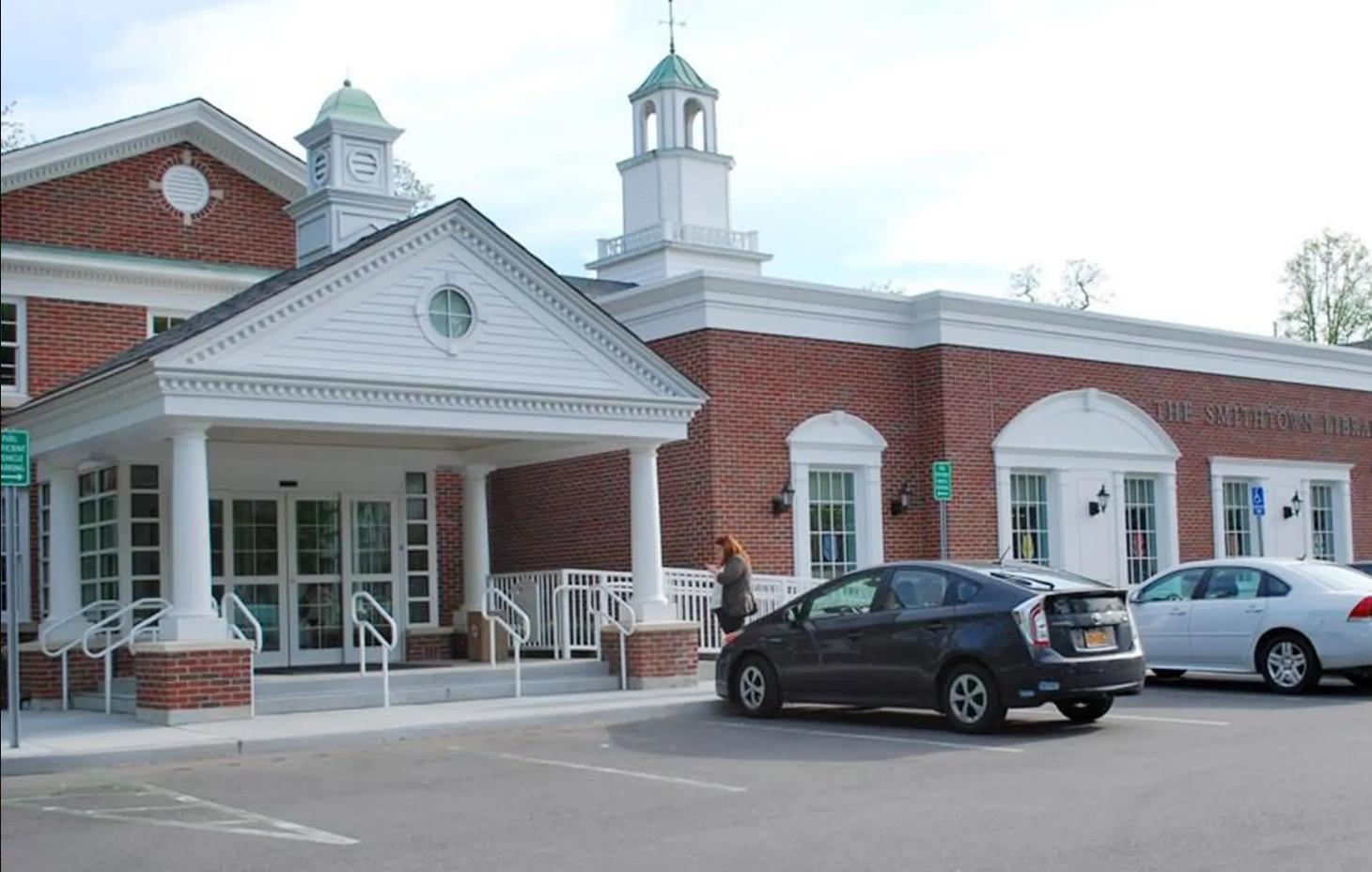 SMITHTOWN, Ny. – The Smithtown Library Board of Trustees met in an emergency session Thursday night to rescind its Tuesday vote to ban any and all displays related to LGBTQ Pride from kids' areas at Smithtown Library buildings.
The Board's Tuesday decision was met with anger and dismay including New York Governor Kathy Hochul who wrote on Twitter, "Our public spaces should be accepting our young people — not rejecting them."
The New York Library Association had also issued a statement saying; "This ban of any displays related to Pride sets a dangerous precedent for libraries across the state because it normalizes the victimization of LGBTQ+ youth in their schools and in their communities, which has dire consequences.
The Hauppauge New York-based LGBT Network credited the onslaught of public anger and criticism including Governor Hochul's as the mitigating factors in the reversal by the library board. The group also warned that there is a larger fight being waged that imperils LGBTQ+ youth.
For many LGBTQ+ kids, libraries are one of the few spaces where they can be welcomed and affirmed for who they are.

Our public spaces should be accepting our young people — not rejecting them.

To LGBTQ+ New Yorkers: We stand with you, we support you, & you are welcome here. https://t.co/x6w1q8o3El

— Governor Kathy Hochul (@GovKathyHochul) June 22, 2022
"Tonight the Smithtown Library Board of Trustees reversed its decision to ban Pride displays and books in the children's section of their library! This happened because YOU spoke up and spoke out! It is a reason to celebrate and demonstrates what our collective power can do. But it is also a wakeup call that the culture wars targeting LGBTQ youth are very much here in our backyard," a statement on the group's website noted.
"The reversal overall is good because it gets those books and displays back into the libraries," LGBT Network vice president Robert Vitelli told local media after the library board reversed itself. "The commentary that went along with the votes shows there's still a lot that needs to be done."