Another Black man found dead in Ed Buck's WeHo apartment
Raises questions and begs for clarity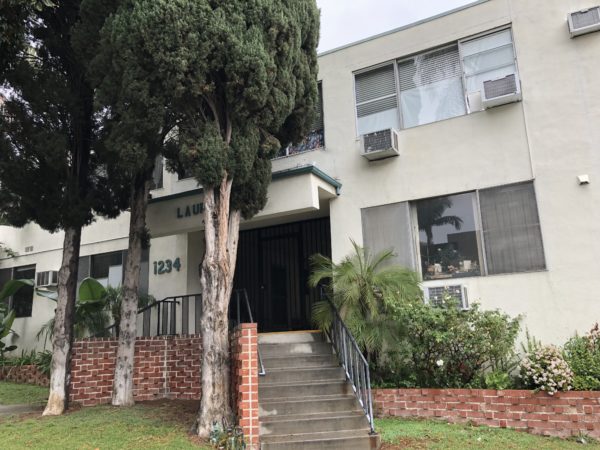 When the news first hit early Monday morning, it sounded tragically familiar and frightening: a source alerted a Los Angeles Blade freelancer that Los Angeles County Sheriff's Homicide investigators, along with Medical Examiner personnel from the County Coroner's office, were on the scene at 1234 N. Laurel Ave. in West Hollywood investigating the death of a young black male.
That was Ed Buck's apartment, site of the apparent overdose death on July 27, 2017 of Gemmel Moore, a 26-year old Black male escort who had been a frequent visitor to Buck's apartment and, through his discovered journal, posthumously claimed Buck hooked him on crystal meth as part of a sexual predilection.
"It is suspicious that this has happened twice now," L.A. County Sheriff's Lt. Derrick Alfred told KTLA Monday afternoon, Jan. 7.  But, KTLA added, "Buck is currently not considered a suspect and not in custody, officials said."
"Currently" perhaps being the word that might catch the eye of those who still angrily believe that Moore's case was treated differently than if the dead person in Buck's apartment had been white and Buck had been African American.
Moore's mother and community activists believed Buck had injected Gemmel with the drugs that killed him, making his death a homicide. But the gruesome Coroner's report ruled the death an accidental overdose and the case was eventually dismissed by the LA County District Attorney for lack of evidence "beyond a reasonable doubt."
Though the initial investigators questioned Buck's neighbors and confirmed his penchant for young Black men, the Coroner ruled Moore's death accidental and there was nothing to directly tie Buck to Moore's overdose. That prompted calls of racism.
"If that incident had occurred in my home, the police would have kicked down my door, guns drawn and had me in handcuffs. There's no doubt about it. That's how it goes," Jeffrey King, executive director of In The Meantime Men told the Los Angeles Blade after Moore's death.
"That's part of the bigger issue here. That guy [Buck] was treated like a respectable citizen. But a drug-related accident occurred in a man's house. He should have been taken down to the station and questioned, at minimum. This is a matter of race on a minimum level. The value of this kid's life is not the same as a prominent person's child—he would have been handled different. The police would have been relentless; the DA would have been relentless; the whole system would have been relentless," King said.
That's why the chaos that resulted from the second death in Ed Buck's apartment is so shocking: from very early Monday morning to very late Monday night, despite urgent calls and pleas for accurate information, several levels of the LA Sheriff's Department stonewalled and stymied press inquiries as well as community members—thus allowing misinformation to dominate the fevered discussions. Surely someone in the Sheriff's Department remembered the outcry over Moore's death. Surely someone realized the indignity silence conferred on the second Black man to die in Ed Buck's apartment in 18 months. Surely someone would react publicly as if this was a hate crime in West Hollywood. But, no.
One easy to convey piece of information that was withheld from the public: the victim was a black man in his mid-50s. In the information vacuum, the community passed along the inaccurate news provided by that first tipster and some of Buck's neighbors that this death was essentially another Gemmel Moore.
One unidentified neighbor interviewed by KTLA said she was out walking her dog around 12:15am when she saw a young black man go into Buck's apartment. She then saw an older Black man, a "huge gentleman," go into Buck's apartment but she didn't see either of them come out. She called the man's death a "tragedy."
Most reports from neighbors indicated that Sheriff's deputies were on the scene around 3:15am. But Alfred told the Los Angeles Blade that a sheriff's deputy and paramedics arrived at Buck's apartment shortly before 1:00am after a 911 call of a person not breathing. The caller was the other person in the apartment—Ed Buck—who performed CPR on the man and called 911 when he was unsuccessful. The Fire Department pronounced the man dead at the scene.
Alfred said they do not yet have a positive identification from the Coroner's office. However, the man is believed to be "a male Black adult, who is approximately 55 years old, if it's the person we think it is, the person is definitely in his mid-50s."
Was there any evidence to indicate this death was in any way drug-related? In the Gemmel Moore case the coroner's report noted "24 syringes with brown residue, five glass pipes with white residue and burn marks, a plastic straw with possible white residue, clear plastic bags with white powdery residue and a clear plastic bag with a 'piece of crystal-like substance,'" according to the LA Times. 
"We're not going to comment on the conditions we found at the time until it's fully investigated," Alfred said. However, "there were no obvious indicators of what may have caused the death. So at this time we don't know. We won't know until we hear from the Coroner's office after they conduct a post-mortem exam, which would include any toxicology testing that would give us an indication of whether it was drug-related."
So what happened in the roughly hour and a half between the first and second responses? What happened to the third person in the room, the young Black man the neighbor saw enter Buck's apartment?
"I personally have no knowledge of that," Alfred said. "I know the investigators canvassed the apartment complex—they'll probably go back to try to talk to the neighbors to try to get those statements. We'll review the information and probably reach out to that person who provided that but to our knowledge there was only the two people in the apartment at the time."
Alfred said he would not comment on any statements that were made by Buck to investigators.
Buck's attorney, Seymour Amster, showed up outside Buck's apartment to talk to reporters. He told KTLA that the man at Buck's home "had already been partying … and already taken some substances" when he arrived. Amster asserted that Buck had been in the shower for some of the time between the man's arrival and death and that Buck had not taken any substances with him.
"The individual was exhibiting bizarre behavior," Amster said of the dead man.
"From what I know, it was an old friend who died of an accidental overdose, and unfortunately, we believe that the substance was ingested at some place other than the apartment," Amster told the Los Angeles Times. "The person came over intoxicated."
When Alfred returned the Los Angeles Blade's calls in the late afternoon, he said he was not aware that the community was responding with anger and heartbreak throughout the day, thinking a second young man had died like Gemmel Moore.
But it was a day gripped by anger, stirred by silence, disrespect and lack of or misinformation.
After the Los Angeles Blade's freelancer reached out to Det. Rodriguez in the morning, the Blade's news editor drove to Buck's apartment, left a message, then drove to the West Hollywood Sheriff's station seeking answers. The Blade asked West Hollywood Watch Commander Sgt. S. Hewitt to please confirm or clarify the timeline since that station no doubt responded to the 911 call. Though explicitly informed that West Hollywood residents were concerned about two similar deaths at this apartment, Hewitt would only say that Homicide was handling the incident, catching herself mid-eye roll when the Blade persisted with questions and the answer was always the same.
In The Meantime Men's Jeffrey King was among those angered by being stonewalled and disrespect at several levels of the Sheriff's Department.
"I got several calls, text messages, and messages through Facebook asking what does "In the Meantime intend to do?" King told the Los Angeles Blade late Monday. " I thought it was important to first find out the facts before I do something. I wanted to know what I was talking about."
King says he was met with "disrespect, impatience, and lack of willingness to address the concerns I addressed that were community concerns." When he finally spoke with two people at Homicide, he and the lead detective had a "fairly decent conversation going," but he still couldn't confirm or give out information.
"One more time here is a black person—forget his age—being found dead in this man's apartment. And his death is not being addressed properly. Our community is not being respected. No one is saying anything to the family. There is no dignity to the lives of these individuals and it's because they're Black."
The Homicide official who first responded to several calls from the Los Angeles Blade said there was no homicide investigation and that Homicide detectives routinely roll out for death investigations. He said LASD press relations would issue a statement and forwarded several Blade calls to Alfred, which went to voicemail. The Sheriff's press person, while trying to be nice and polite, at first had no knowledge of the incident. She finally said a press release was being cleared by "the administration" and would be sent out when completed.  But the Sheriff's News Room site was impossible to search for press releases.
Meanwhile, the Los Angeles Blade contacted the City and members of the West Hollywood City Council for comment—hoping the Sheriff's Department was at least telling them the facts of what happened.
The City of West Hollywood has requested "a full investigation" by the Sheriff's Department, a press release stated.
WeHo Mayor John Duran said he would not comment and is leaving the matter in the hands of the sheriffs and District Attorney
Councilmember Lauren Meister's response illustrates the misinformation that was circulating throughout the day. "This is tragic," Meister told Los Angeles Blade. "My heartfelt sympathies go out to the family and friends of this young man." However, she says she has "discussed with our City Manager and Public Safety Director this morning — the Los Angeles Sheriff's Department and the District Attorney must provide a thorough investigation into the circumstances of this incident and any similarities to prior incidents at the same location."
Councilmember John D'Amico said he was not going to comment, but added some information. "I asked the city manager to contact Sheriff Villanueva's office first thing this morning and I'm going to let the DA and LASD do their jobs," he wrote. "Mr. Buck made donations in 2011 and 2014, $1,000 total, those dollars were spent on those campaigns and the campaign accounts were closed years ago.  Keith and I have made donations many times that amount every year to social service agencies that help with sobriety, HIV AIDS, mental health and homelessness. I thought that a better use of the money than returning it to Mr. Buck."
KTLA got Alfred on camera in the afternoon, by chance, it turns out. When the Blade and other news outlets were staking out the apartment to no avail, KTLA stayed on and suddenly noted activity in the afternoon. Alfred later told the Los Angeles Blade that a call had come in saying someone was throwing something out the window that could be evidence in the second death so a patrol deputy and fire fighter dashed to the scene and recovered the object. He would not say what was found.
By late afternoon, news outlets were reporting the story—presumably because they still think Buck is a "wealthy prominent Democratic donor," though he has been political kryptonite since Gemmel Moore's death. The LA LGBT Center issued a statement around 4:30pm calling on the Sheriff to keep the public fully informed—which had not happened by then, and presuming that like Moore, the second death was also linked to drug abuse:
"The Los Angeles LGBT Center calls upon Los Angeles County Sheriff Alex Villanueva and his department to fully investigate this tragedy and aggressively seek justice wherever the investigation might lead.

"Although the investigation is in its early stages, we urge Sheriff Villanueva to keep the public fully informed as LGBT people have a considerable and urgent interest in a case that is so clearly linked to the health and safety of our community. The reports we have heard provide more questions than answers. The fact is two black men have died at Mr. Buck's home in less than two years.

"While much is still to be learned, it appears this tragedy is linked to substance use. LGBT people and other marginalized groups are at elevated risk for impacts that result from the current epidemic uses of opioids, methamphetamine, and other dangerous drugs. The Center provides free or low-cost, comprehensive, and judgment-free addiction recovery services and has a service to provide free fentanyl testing strips to those who request them. For help or more information, contact the Center's Addiction Recovery Services at [email protected] or 323-993-7448."
At the end of the 11-minute interview, Alfred asked for the public's help and indicated that he is willing to reopen the Gemmel Moore case and file criminal charges with the DA, if new evidence emerges.
"We always appreciate any help we can get from the community. They may have more knowledge about this or any similar instances that occurred—or any type of activity that occurs in the area or that particular apartment. We're always interested in finding out what's going on," he said, asking anyone with information to come forward.
"Our first concern for the Homicide Bureau, specifically, is to be to fully investigate the circumstances surrounding the death of this individual. Also we're going to look into the prior incident where Gemmel Moore had died at the scene to see if there's any similarities," Alfred said.
"We're just going to look at everything we have and we're going to see where the information and evidence takes us. And if it takes us to criminal filing or if we uncover new information—although Gemmel's case was determined to be an accidental overdose—if we learn something new and that has to be looked at a second time, then of course, we'll take that new information and we will investigate fully."
From there, they'll work with the District Attorney's office "to determine what, if any criminal activity may have occurred and if so, present it for potential filing. But we won't know until we're able to do a thorough exam and all the facts come in."
Anyone with information can call the Homicide Bureau directly at 323-890-5500 and ask for Det. Q. Rodriguez or Sgt. P. Cardella. To make an anonymous tip, go through Crime Stoppers.
Finally, if the community considers Ed Buck and the alleged use of illicit drugs in his apartment to be a public menace or nuisance, Alfred suggested that the community work with the West Hollywood Sheriff's station to find a solution akin to the "broken windows" policy of community policing.
"As it pertains to any type of public nuisance – we'll work with West Hollywood Sheriff's station—who could probably get the community involved—concerning these ongoing public nuisance situations," Alfred said. He defined public nuisance as "anything that would cause quality of life for people who live in a particular area to be lessened by these ongoing criminal acts," major or minor. "Either way, they affect those around them. Life quality is something that can be looked at in a community policing type of thing where the station can look at the assets available and pour resources into the community to try to effect change."
California expands culturally competent Program for LGBTQ Foster Youth
The services will be designed to address the barriers LGBTQ youth encounter in their interpersonal, familial, and community relationships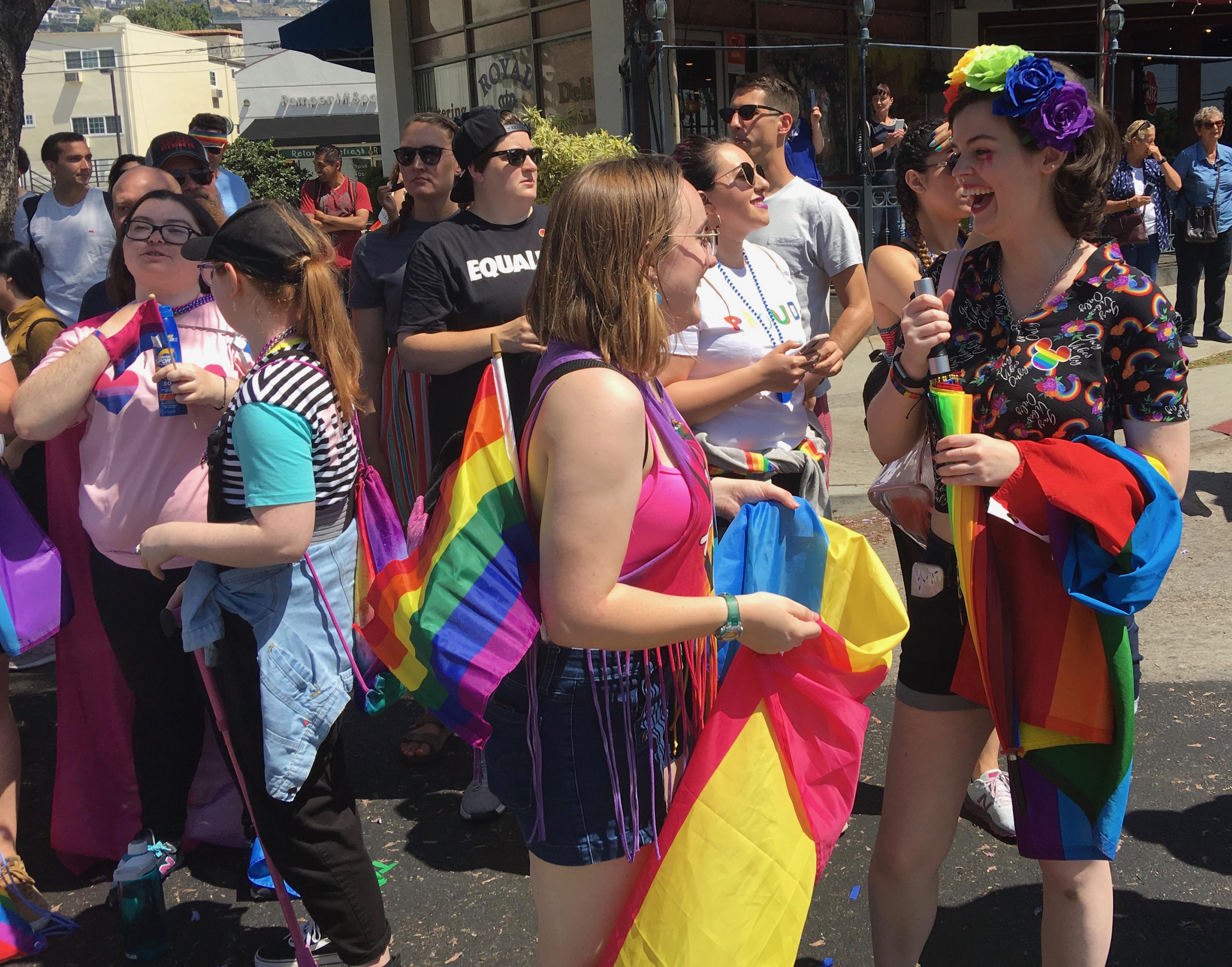 LOS ANGELES — Governor Gavin Newsom's final 2022-23 fiscal year budget included $5 million for LGBTQ+ foster youth programming. The pilot program will require the California Department of Social Services (DPSS) to improve the child welfare system by providing affirming services designed specifically for LGBTQ+ foster youth.
The services will be designed to address the barriers LGBTQ+ youth encounter in their interpersonal, familial, and community relationships due to their actual or perceived sexual orientation, gender identity, and expression (SOGIE).
"We are delighted that Governor Newsom has taken this important step towards creating an equitable foster care system for California's LGBTQ+ youth," said LA LGBT Center CEO, Joe Hollendoner. "This funding will improve capacity, training, and culturally responsive care that addresses the unique needs of—and offers meaningful protections for—LGBTQ+ youth. The Center has been a pioneer in LGBTQ+-inclusive programming for youth, and we will continue working with our partners to help protect LGBTQ+ foster youth from hate, violence, and discrimination. Every youth deserves a loving home with a caring family and culturally affirming support systems."
LGBTQ foster youth are over-represented in the foster care system, and youth of color are disproportionately represented among those LGBTQ+ youth. A Williams Institute report finds that one in five foster care youth are LGBTQ+; of those youth, 90% are youth of color. Additionally, LGBTQ+ youth are twice as likely as non-LGBTQ+ youth to end up in a congregate care setting.
LGBTQ+ foster youth also face greater challenges when in custody with non-affirming foster families as they are disproportionately at risk for physical, sexual, emotional, and mental abuse. On average, 56% of LGBTQ+ youth report that they have felt safer living on the streets than with foster parents. For these reasons and others, robust continuums of care that are culturally responsive for supporting LGBTQ+ youth are critical.
Enjoy as a tradition returns this year with July 4 fireworks displays
Here are the places hosting firework shows around Southern California, organized by each county in the region: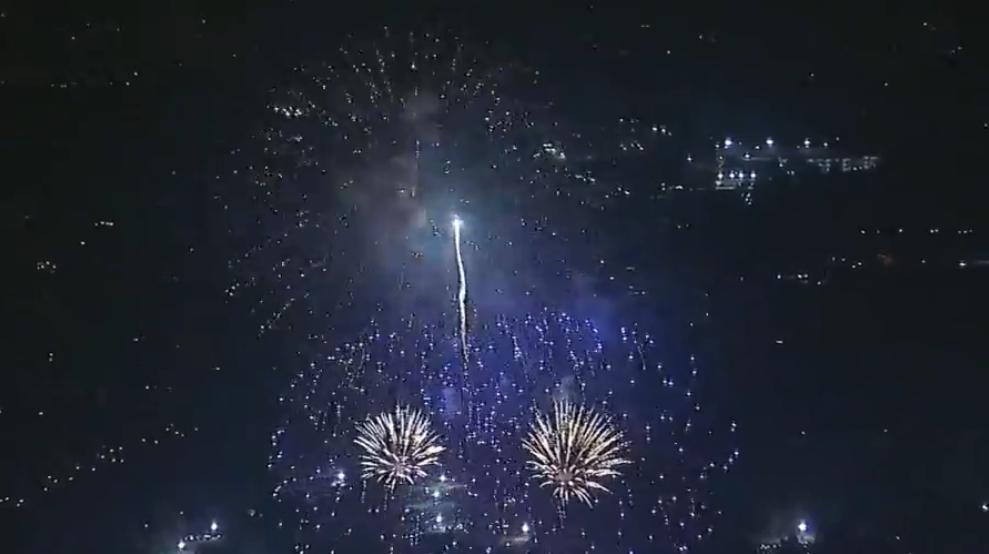 LOS ANGELES – (KABC 7) Due to the COVID-19 pandemic, the last two years looked a little different on the Fourth of July weekend. This year, events are back in full force.
Here are the places hosting firework shows around Southern California, organized by each county in the region:
Los Angeles County
Burbank
Starlight Bowl, 1249 Lockheed View Dr., Burbank
Festivities from 5:30 p.m. – 10 p.m.
starlightbowl.com
Glendale
Jewel City Sparkles Fireworks show in downtown Glendale.
Centered near Harvard St and Brand Blvd.
Fireworks show will begin at 9 p.m.
For information, call (818)548-2792.
glendaleca.gov
La Crescenta
Crescenta Valley High School, 2900 Community Ave.
Show begins at 9:30 p.m.
cvfireworks.com
Long Beach
Fireworks over Queensway Bay
Begins at 9 p.m.
visitlongbeach.com
Hollywood Bowl
This year the Hollywood Bowl is having three nights of Fourth of July traditions.
Thomas Wilkin and the Los Angeles Philharmonic are performing a program of favorites alongside Steve Martin and Martin Short.
First night of festivities is July 2.
The last night will be on the Fourth of July.
Gate opens at 5:30 p.m.
Show begins at 7:30 p.m.
hollywoodbowl.com
Marina del Rey
Fireworks can be seen at Burton Chace Park or Fisherman's Village
Event begins at 9 p.m. and is a 20-minute show.
visitmdr.com
Rose Bowl Stadium, Pasadena
The annual AmericaFest is recognized as one of the nation's largest and longest running shows celebrating the Fourth of July.
Doors open at 5:30 p.m.
The event starts at 7 p.m.
Tickets are available and start at $20.
visitpasadena.com
Santa Clarita
Spirit of America Fireworks Spectacular at Westfield Valencia Town Center.
Begins at 9:20 p.m.
santa-clarita.com
Santa Fe Springs
Annual independence day celebration and firework spectacular at Los Nietos Park.
11143 Charlesworth Rd.
Sunday July 3, festivities start at 4:30 p.m. with the fireworks show at 9 p.m.
santafesprings.org
South Gate
Fireworks show at South Gate Park
Show starts at 9 p.m.
cityofsouthgate.org
Woodland Hills
The July Fourth extravaganza is at Warner Center Park and starts off with a free concert and festivities everyone can enjoy.
5800 Topanga Canyon Blvd
It goes from 6 p.m. to 9:30 p.m.
The fireworks show is 15 minutes long.
valleycultural.org
Lancaster
The July Fourth extravaganza is at the Antelope Valley Fair & Event Center and will feature live entertainment, summer games and competitions.
2551 W Ave H
cityoflancasterca.org
Riverside County
Corona – Santana Park
The city of Corona invites the community to the Main Street USA Independence Day Parade. Corona's Main Street USA Independence Day Parade is a non-competitive parade which provides entertainment, community spirit and fun for all to enjoy. Drawing 4,000+ families, friends, and neighbors, the parade takes place on Main Street from Ontario Avenue to Olive Street.
Parade begins at 9 a.m.
Live entertainment starts at 5 p.m. at Santana Park.
The fireworks celebration will occur at sundown.
coronaca.gov
Riverside
The city of Riverside Pparks
The city's free event displays an array of fireworks at two separate locations which include La Sierra Park (5215 La Sierra Ave.) and Ryan Bonaminio Park (5000 Tequesquite Ave). Participants are encouraged to bring their own blankets and refreshments. Access will not be permitted in La Sierra and Carlson Dog Park all day on Sunday, July 4 after 7 a.m.
Show begins at 9 p.m.
riversideca.gov
Orange County
Huntington Beach
The city of Huntington Beach welcomes back the 118th Annual 4th of July parade after two years of the event not taking place due to COVID regulations.
The parade starts at 10 a.m.
Closing out the festivities will be a fireworks show at the Huntington Beach Pier.
The show starts at 9 p.m. For tickets and more information, visit hb4thofjuly.org
City of Orange
Grijalva Park, 368 North Prospect St., hosts a family event on Sunday July 3.
The event starts at 4 p.m., and there will be plenty of interactive activities for kids.
Local nonprofits host food trucks. Around 8 p.m. the Orange Community Master Chorale performs with the grand finale patriotic fireworks happening around 8:45 p.m.
cityoforange.org
Newport Beach
Newport Dunes Waterfront Resort, 1131 Back Bay Drive, hosts family events from July 1 to July 4.
Family-friendly events on July 1-3 begin at 10:00 a.m. while July 4's events begin at 12:00 p.m.
Monday's firework show begins at 9:00 p.m.
newportdunes.com/event
Los Alamitos
The cities of Los Alamitos and Seal Beach will host the 4th of July Fireworks Spectacular at the Los Alamitos Joint Forces Training Base.
This year, bring your lawn chairs and your blankets for the traditional event setup.
Gates will open at 4 p.m. and close at 8:45 p.m.
The fireworks show will begin at 9 p.m.
cityoflosalamitos.org
Mission Viejo
The Mission Viejo Activities Committee will hold the Annual Street Faire and Fireworks Spectacular on Olympiad between Marguerite and Melinda.
Festivities start at noon, with plenty of food, activities for kids and live entertainment.
Admission is free with tickets being sold for games and rides.
Parking will be available around surrounding streets but the Marty Russo Youth Athletic Field parking lot is closed will be closed to the public on the 4th of July
The show begins at 9 p.m.
mvactivities.com
San Bernardino County
Big Bear Lake
Fireworks spectacular at Big Bear Lake.
Show time begins between 8:45-9:15 PM, runs approximately 30-40 mins, and is free to spectators.
For more information check here:
bigbear.com
City of Upland
Light up the Night fireworks show on Monday July 4.
Gates open at 5:30 p.m.
Show begins at 9 p.m.
Tickets are on sale now and are $12 at the gate.uplandca.gov
City of Victorville
The city of Victorville will host the annual fireworks show on Monday, July 4.
The event will be located at the Victorville Fairgrounds.
Gates open at 4 p.m. and the fireworks show is scheduled to begin at 9 p.m. For further information, call Hook Community Center at (760) 245-5551.victorvilleca.gov
Lake Arrowhead
The Arrowhead Lake Association's 2022 Lake Arrowhead Fireworks show will be on Sunday, July 3.
Show begins at 9 p.m.
lakearrowheadchamber.com
Apple Valley Fireworks
Lenny Brewster Sports Center, 21024 Otoe Rd.
Festivities from 2 p.m. – 9 p.m.
Show begins at 9 p.m.
applevalley.org
Fontana
Fontana's Fourth of July Celebration
Miller Park Amphitheater, 17004 Arrow Rd
There will be music, food, novelty vendors and of course, fireworks.
fontana.org
Ventura County
Thousand Oaks
The 4th of July Fireworks Spectacular takes place on the hill behind the Hillcrest Center of the Arts in Thousand Oaks.
Fireworks start at 9 p.m.
conejovalleyguide.com
Westlake Village
The city of Westlake Village presents its 6th Annual Fireworks Spectacular Show from the Westlake Village Golf Course.
4812 Lakeview Canyon Road
There will be family-friendly activities.
Event begins at 5 p.m.
Show will be at 9:10 p.m.
wlv.org
Moorpark
3rd of July Fireworks Extravaganza is going to be at Arroyo Vista Community Park.
Fireworks show starts at 9 p.m.
Tickets are on sale now.
moorparkca.gov
California ends loitering for prostitution law
This repeals "loitering with intent to engage in prostitution" law, which results in profiling of sex workers particularly trans women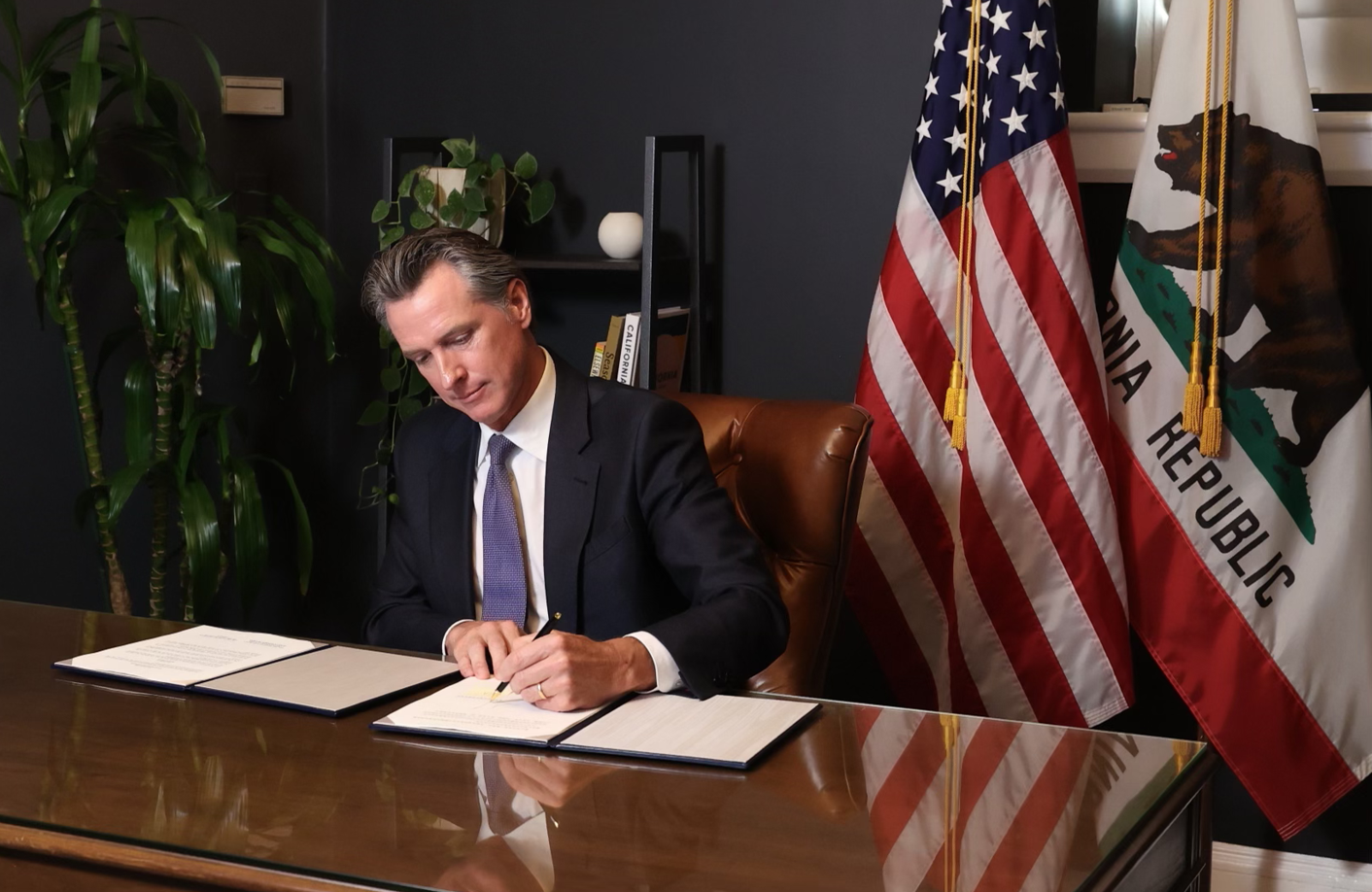 SACRAMENTO – Senate Bill 357, the Safer Streets for All Act, authored by Out state Senator Scott Wiener (D-San Francisco)'s was signed into law by Governor Gavin Newsom on Friday.
"As trans people are being criminalized across the country, Governor Gavin Newsom has once again shown that California stands with the LGBTQ community and communities of color," said Wiener. "Everyone – no matter their race, gender or how they make a living – deserves to feel safe on our streets. Thank you, especially, to our coalition of former and current sex workers and LGBTQ advocates who made this day a reality. Your leadership is inspiring."
SB 357 repeals a provision of California law criminalizing "loitering with the intent to engage in prostitution." This criminal provision — arrests for which are based on an officer's subjective perception of whether a person is "acting like" or "looks like" they intend to engage in sex work — results in the disproportionate criminalization of trans, Black and Brown women, and perpetuates violence toward sex workers.
SB 357 is sponsored by a large coalition made up of former and current sex workers, LGTBQ groups like Equality California and Transgender Gender-variant and Intersex Justice Project (TGIJP), and civil rights groups like the ACLU. The Coalition to Abolish Slavery and Trafficking (CAST LA) is supporting the legislation.
SB 357 does not decriminalize soliciting or engaging in sex work. Rather, it simply eliminates an loitering offense that leads to harmful treatment of people for simply "appearing" to be a sex worker.
This crime is so subjective and inherently profiling that it allows a police officer to arrest someone purely based on how they are dressed, whether they're wearing high heels and certain kinds of make-up, how they're wearing their hair, and the like. This criminal provision is inherently discriminatory and targets people not for any action but simply based on how they look. People who engage in sex work deserve to be treated with dignity and respect.
Criminalizing sex work does not make sex workers or communities safer. Most criminal penalties for sex workers, loitering laws included, do nothing to stop sex crimes against sex workers and human trafficking. In fact, loitering laws make it harder to identify trafficking victims; trafficking victims are often afraid to come forward in fear of being arrested or incarcerated.
In February of 2021, a similar piece of legislation to repeal this type of loitering ban became law in New York. SB 357 is part of the movement to end discrimination against and violence toward sex workers, especially the most targeted communities — trans, Black, and Brown people. SB 357 is co-sponsored by Positive Women's Network – USA, St. James Infirmary, SWOP LA, Trans [email protected] Coalition, Asian Pacific Islander Legal Outreach, Equality California and ACLU California Action.
Under current law, it is a crime to loiter in a public place with the "intent" to commit a sex work-related offense. But this law can be broadly interpreted, and thus allows for discriminatory application against the LGBTQ community and people of color.
Law enforcement can use a non-exhaustive list of circumstances to subjectively determine if someone "intends" to engage in sex work, including factors such as speaking with other pedestrians, being in an area where sex work has occurred before, wearing revealing clothing, or moving in a certain way.
Because current law regarding loitering is highly subjective and vague, law enforcement officers disproportionately profile and target Black and Brown transgender women by stopping and arresting people for discriminatory and inappropriate reasons.
This is how Black and Brown transgender women get arrested and cited for simply walking on the street. It also gives law enforcement the ability to more easily target and arrest sex workers.
People in the LGBTQ, Black, and Brown communities report high rates of police misconduct throughout the United States and are disproportionately affected by police violence.
Transgender people who have done street-based sex work are more than twice as likely to report physical assault by police officers and four times as likely to report sexual assault by police.
A Black person is 3.5 times more likely to be shot by police than a white person. These statistics are a daily reality that transgender, Black and Brown people face and lead to mistrust of law enforcement.
SB 357 will repeal a discriminatory law that makes it a crime to loiter with the intent to engage in sex work, given that it fails to prevent street-based sex work and disproportionately results in the criminalization of transgender people and communities of color.
"For far too long, California law has been used to profile, harass and arrest transgender and gender-nonconforming people simply for existing in public spaces," said Equality California Executive Director Tony Hoang. "We all deserve to live in public peacefully without fear of arrest. Thanks to Governor Newsom and Senator Wiener's leadership, California boldly stands on the side of justice. This law will make our communities safer for all Californians. We are immensely proud to be in this fight as part of a coalition that has been trans led since the beginning."