Another Black man found dead in Ed Buck's WeHo apartment
Raises questions and begs for clarity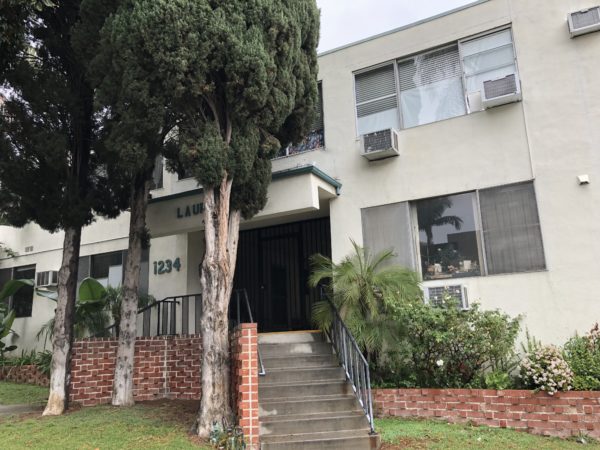 When the news first hit early Monday morning, it sounded tragically familiar and frightening: a source alerted a Los Angeles Blade freelancer that Los Angeles County Sheriff's Homicide investigators, along with Medical Examiner personnel from the County Coroner's office, were on the scene at 1234 N. Laurel Ave. in West Hollywood investigating the death of a young black male.
That was Ed Buck's apartment, site of the apparent overdose death on July 27, 2017 of Gemmel Moore, a 26-year old Black male escort who had been a frequent visitor to Buck's apartment and, through his discovered journal, posthumously claimed Buck hooked him on crystal meth as part of a sexual predilection.
"It is suspicious that this has happened twice now," L.A. County Sheriff's Lt. Derrick Alfred told KTLA Monday afternoon, Jan. 7.  But, KTLA added, "Buck is currently not considered a suspect and not in custody, officials said."
"Currently" perhaps being the word that might catch the eye of those who still angrily believe that Moore's case was treated differently than if the dead person in Buck's apartment had been white and Buck had been African American.
Moore's mother and community activists believed Buck had injected Gemmel with the drugs that killed him, making his death a homicide. But the gruesome Coroner's report ruled the death an accidental overdose and the case was eventually dismissed by the LA County District Attorney for lack of evidence "beyond a reasonable doubt."
Though the initial investigators questioned Buck's neighbors and confirmed his penchant for young Black men, the Coroner ruled Moore's death accidental and there was nothing to directly tie Buck to Moore's overdose. That prompted calls of racism.
"If that incident had occurred in my home, the police would have kicked down my door, guns drawn and had me in handcuffs. There's no doubt about it. That's how it goes," Jeffrey King, executive director of In The Meantime Men told the Los Angeles Blade after Moore's death.
"That's part of the bigger issue here. That guy [Buck] was treated like a respectable citizen. But a drug-related accident occurred in a man's house. He should have been taken down to the station and questioned, at minimum. This is a matter of race on a minimum level. The value of this kid's life is not the same as a prominent person's child—he would have been handled different. The police would have been relentless; the DA would have been relentless; the whole system would have been relentless," King said.
That's why the chaos that resulted from the second death in Ed Buck's apartment is so shocking: from very early Monday morning to very late Monday night, despite urgent calls and pleas for accurate information, several levels of the LA Sheriff's Department stonewalled and stymied press inquiries as well as community members—thus allowing misinformation to dominate the fevered discussions. Surely someone in the Sheriff's Department remembered the outcry over Moore's death. Surely someone realized the indignity silence conferred on the second Black man to die in Ed Buck's apartment in 18 months. Surely someone would react publicly as if this was a hate crime in West Hollywood. But, no.
One easy to convey piece of information that was withheld from the public: the victim was a black man in his mid-50s. In the information vacuum, the community passed along the inaccurate news provided by that first tipster and some of Buck's neighbors that this death was essentially another Gemmel Moore.
One unidentified neighbor interviewed by KTLA said she was out walking her dog around 12:15am when she saw a young black man go into Buck's apartment. She then saw an older Black man, a "huge gentleman," go into Buck's apartment but she didn't see either of them come out. She called the man's death a "tragedy."
Most reports from neighbors indicated that Sheriff's deputies were on the scene around 3:15am. But Alfred told the Los Angeles Blade that a sheriff's deputy and paramedics arrived at Buck's apartment shortly before 1:00am after a 911 call of a person not breathing. The caller was the other person in the apartment—Ed Buck—who performed CPR on the man and called 911 when he was unsuccessful. The Fire Department pronounced the man dead at the scene.
Alfred said they do not yet have a positive identification from the Coroner's office. However, the man is believed to be "a male Black adult, who is approximately 55 years old, if it's the person we think it is, the person is definitely in his mid-50s."
Was there any evidence to indicate this death was in any way drug-related? In the Gemmel Moore case the coroner's report noted "24 syringes with brown residue, five glass pipes with white residue and burn marks, a plastic straw with possible white residue, clear plastic bags with white powdery residue and a clear plastic bag with a 'piece of crystal-like substance,'" according to the LA Times. 
"We're not going to comment on the conditions we found at the time until it's fully investigated," Alfred said. However, "there were no obvious indicators of what may have caused the death. So at this time we don't know. We won't know until we hear from the Coroner's office after they conduct a post-mortem exam, which would include any toxicology testing that would give us an indication of whether it was drug-related."
So what happened in the roughly hour and a half between the first and second responses? What happened to the third person in the room, the young Black man the neighbor saw enter Buck's apartment?
"I personally have no knowledge of that," Alfred said. "I know the investigators canvassed the apartment complex—they'll probably go back to try to talk to the neighbors to try to get those statements. We'll review the information and probably reach out to that person who provided that but to our knowledge there was only the two people in the apartment at the time."
Alfred said he would not comment on any statements that were made by Buck to investigators.
Buck's attorney, Seymour Amster, showed up outside Buck's apartment to talk to reporters. He told KTLA that the man at Buck's home "had already been partying … and already taken some substances" when he arrived. Amster asserted that Buck had been in the shower for some of the time between the man's arrival and death and that Buck had not taken any substances with him.
"The individual was exhibiting bizarre behavior," Amster said of the dead man.
"From what I know, it was an old friend who died of an accidental overdose, and unfortunately, we believe that the substance was ingested at some place other than the apartment," Amster told the Los Angeles Times. "The person came over intoxicated."
When Alfred returned the Los Angeles Blade's calls in the late afternoon, he said he was not aware that the community was responding with anger and heartbreak throughout the day, thinking a second young man had died like Gemmel Moore.
But it was a day gripped by anger, stirred by silence, disrespect and lack of or misinformation.
After the Los Angeles Blade's freelancer reached out to Det. Rodriguez in the morning, the Blade's news editor drove to Buck's apartment, left a message, then drove to the West Hollywood Sheriff's station seeking answers. The Blade asked West Hollywood Watch Commander Sgt. S. Hewitt to please confirm or clarify the timeline since that station no doubt responded to the 911 call. Though explicitly informed that West Hollywood residents were concerned about two similar deaths at this apartment, Hewitt would only say that Homicide was handling the incident, catching herself mid-eye roll when the Blade persisted with questions and the answer was always the same.
In The Meantime Men's Jeffrey King was among those angered by being stonewalled and disrespect at several levels of the Sheriff's Department.
"I got several calls, text messages, and messages through Facebook asking what does "In the Meantime intend to do?" King told the Los Angeles Blade late Monday. " I thought it was important to first find out the facts before I do something. I wanted to know what I was talking about."
King says he was met with "disrespect, impatience, and lack of willingness to address the concerns I addressed that were community concerns." When he finally spoke with two people at Homicide, he and the lead detective had a "fairly decent conversation going," but he still couldn't confirm or give out information.
"One more time here is a black person—forget his age—being found dead in this man's apartment. And his death is not being addressed properly. Our community is not being respected. No one is saying anything to the family. There is no dignity to the lives of these individuals and it's because they're Black."
The Homicide official who first responded to several calls from the Los Angeles Blade said there was no homicide investigation and that Homicide detectives routinely roll out for death investigations. He said LASD press relations would issue a statement and forwarded several Blade calls to Alfred, which went to voicemail. The Sheriff's press person, while trying to be nice and polite, at first had no knowledge of the incident. She finally said a press release was being cleared by "the administration" and would be sent out when completed.  But the Sheriff's News Room site was impossible to search for press releases.
Meanwhile, the Los Angeles Blade contacted the City and members of the West Hollywood City Council for comment—hoping the Sheriff's Department was at least telling them the facts of what happened.
The City of West Hollywood has requested "a full investigation" by the Sheriff's Department, a press release stated.
WeHo Mayor John Duran said he would not comment and is leaving the matter in the hands of the sheriffs and District Attorney
Councilmember Lauren Meister's response illustrates the misinformation that was circulating throughout the day. "This is tragic," Meister told Los Angeles Blade. "My heartfelt sympathies go out to the family and friends of this young man." However, she says she has "discussed with our City Manager and Public Safety Director this morning — the Los Angeles Sheriff's Department and the District Attorney must provide a thorough investigation into the circumstances of this incident and any similarities to prior incidents at the same location."
Councilmember John D'Amico said he was not going to comment, but added some information. "I asked the city manager to contact Sheriff Villanueva's office first thing this morning and I'm going to let the DA and LASD do their jobs," he wrote. "Mr. Buck made donations in 2011 and 2014, $1,000 total, those dollars were spent on those campaigns and the campaign accounts were closed years ago.  Keith and I have made donations many times that amount every year to social service agencies that help with sobriety, HIV AIDS, mental health and homelessness. I thought that a better use of the money than returning it to Mr. Buck."
KTLA got Alfred on camera in the afternoon, by chance, it turns out. When the Blade and other news outlets were staking out the apartment to no avail, KTLA stayed on and suddenly noted activity in the afternoon. Alfred later told the Los Angeles Blade that a call had come in saying someone was throwing something out the window that could be evidence in the second death so a patrol deputy and fire fighter dashed to the scene and recovered the object. He would not say what was found.
By late afternoon, news outlets were reporting the story—presumably because they still think Buck is a "wealthy prominent Democratic donor," though he has been political kryptonite since Gemmel Moore's death. The LA LGBT Center issued a statement around 4:30pm calling on the Sheriff to keep the public fully informed—which had not happened by then, and presuming that like Moore, the second death was also linked to drug abuse:
"The Los Angeles LGBT Center calls upon Los Angeles County Sheriff Alex Villanueva and his department to fully investigate this tragedy and aggressively seek justice wherever the investigation might lead.

"Although the investigation is in its early stages, we urge Sheriff Villanueva to keep the public fully informed as LGBT people have a considerable and urgent interest in a case that is so clearly linked to the health and safety of our community. The reports we have heard provide more questions than answers. The fact is two black men have died at Mr. Buck's home in less than two years.

"While much is still to be learned, it appears this tragedy is linked to substance use. LGBT people and other marginalized groups are at elevated risk for impacts that result from the current epidemic uses of opioids, methamphetamine, and other dangerous drugs. The Center provides free or low-cost, comprehensive, and judgment-free addiction recovery services and has a service to provide free fentanyl testing strips to those who request them. For help or more information, contact the Center's Addiction Recovery Services at [email protected] or 323-993-7448."
At the end of the 11-minute interview, Alfred asked for the public's help and indicated that he is willing to reopen the Gemmel Moore case and file criminal charges with the DA, if new evidence emerges.
"We always appreciate any help we can get from the community. They may have more knowledge about this or any similar instances that occurred—or any type of activity that occurs in the area or that particular apartment. We're always interested in finding out what's going on," he said, asking anyone with information to come forward.
"Our first concern for the Homicide Bureau, specifically, is to be to fully investigate the circumstances surrounding the death of this individual. Also we're going to look into the prior incident where Gemmel Moore had died at the scene to see if there's any similarities," Alfred said.
"We're just going to look at everything we have and we're going to see where the information and evidence takes us. And if it takes us to criminal filing or if we uncover new information—although Gemmel's case was determined to be an accidental overdose—if we learn something new and that has to be looked at a second time, then of course, we'll take that new information and we will investigate fully."
From there, they'll work with the District Attorney's office "to determine what, if any criminal activity may have occurred and if so, present it for potential filing. But we won't know until we're able to do a thorough exam and all the facts come in."
Anyone with information can call the Homicide Bureau directly at 323-890-5500 and ask for Det. Q. Rodriguez or Sgt. P. Cardella. To make an anonymous tip, go through Crime Stoppers.
Finally, if the community considers Ed Buck and the alleged use of illicit drugs in his apartment to be a public menace or nuisance, Alfred suggested that the community work with the West Hollywood Sheriff's station to find a solution akin to the "broken windows" policy of community policing.
"As it pertains to any type of public nuisance – we'll work with West Hollywood Sheriff's station—who could probably get the community involved—concerning these ongoing public nuisance situations," Alfred said. He defined public nuisance as "anything that would cause quality of life for people who live in a particular area to be lessened by these ongoing criminal acts," major or minor. "Either way, they affect those around them. Life quality is something that can be looked at in a community policing type of thing where the station can look at the assets available and pour resources into the community to try to effect change."
Calif. Insurance Commissioner urges FDA end gay/bi blood donation ban
"This outdated, discriminatory guidance based in prejudice not in public health & is contributing to the national blood donation crisis"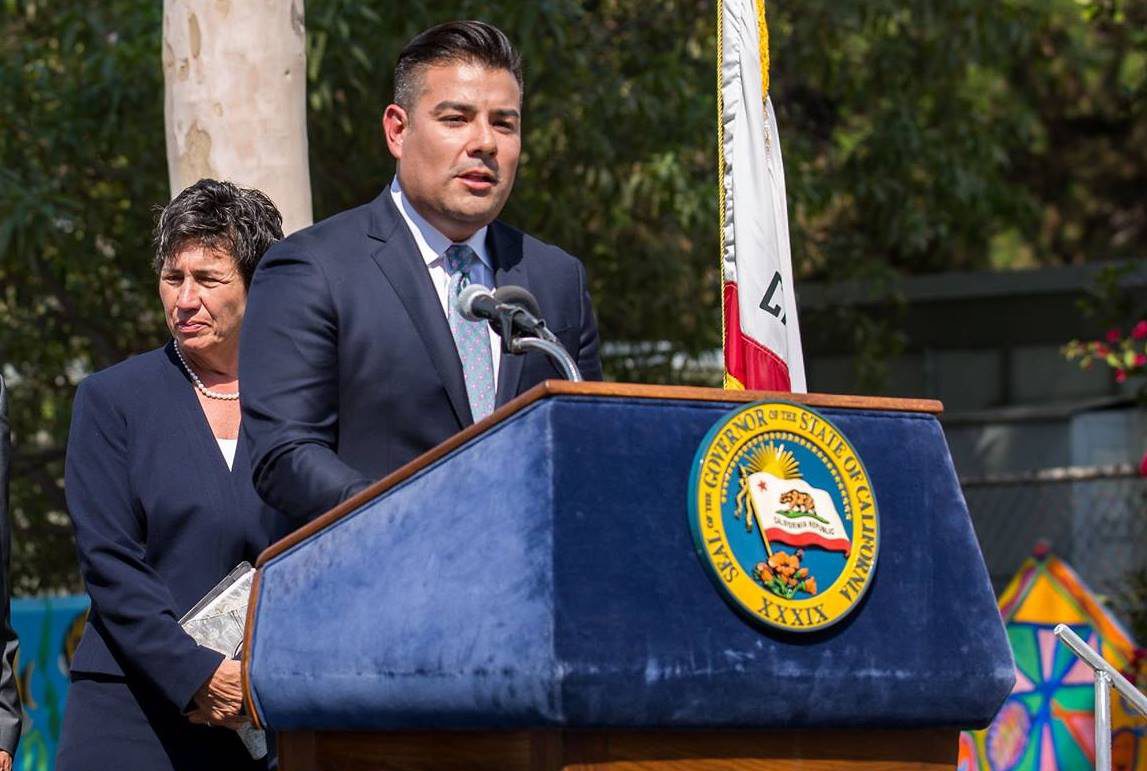 SACRAMENTO – California Insurance Commissioner Ricardo Lara is urging the U.S. Food and Drug Administration (FDA) to overturn a discriminatory blood donation ban policy carried over from the Trump administration.
On Monday, Lara sent a letter urging an end to the FDA's policy banning blood donations from gay and bisexual men. Currently the FDA requires that men who have sex with men must abstain from sex for three months before donating blood.
"This is outdated, discriminatory guidance based in prejudice – not in public health – and it is contributing to our current national blood donation crisis," said Insurance Commissioner Ricardo Lara in his letter to FDA's Acting Commissioner Dr. Janet Woodcock and U.S. Department of Health and Human Services Secretary Xavier Becerra. "I respectfully urge you to permanently lift the entire deferral period in order for a male donor who has had sex with another man from donating blood."
Research by the Williams Institute at the UCLA School of Law indicate that, if the outdated policy is lifted, up to 615,300 additional pints of blood per year—enough blood to help save the lives of more than one million people—can potentially be contributed by gay and bi men.
The FDA's original lifetime ban against gay and bi men was enacted in 1983 when little was known about the mechanisms of HIV transmission and the AIDS epidemic was concentrated primarily in the gay male community.
In 2015 the lifetime ban was partially lifted after the FDA announced that men who have sex with men would be able to donate blood following a year of abstinence. In April 2020 the one-year deferral period was reduced to three months to diminish the nation's urgent need for blood during the COVID-19 pandemic.
The United Kingdom announced in May 2021 that donors will no longer be asked if they are a man who has had sex with another man. Potential blood donors—regardless of their gender—will be asked, instead, of their most recent sexual activities. This year France and Greece announced their plans to abolish their longtime restrictions on blood donations from gay and bi men.
Calif. mother claims school manipulated child into changing gender identity
Konen gave the school permission to use the boy's name for attendance and tried to be supportive but noted it was difficult for her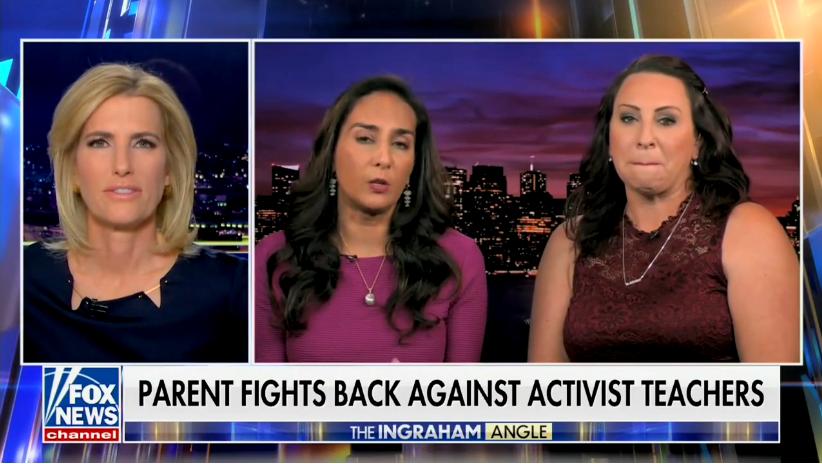 SPRECKELS, Ca. – A Northern California mother is claiming teachers in a small school district in the state manipulated her daughter into changing her gender identity and name in a legal claim.
The claim, filed by the ultra-conservative Center for American Liberty on behalf of the mother, alleged "extreme and outrageous conduct" by the Spreckels Union School District, leading Jessica Konen's 11-year-old daughter to change her gender identity and drive a wedge between them.
Specifically, the claim, a precursor to a lawsuit, names two teachers – Lori Caldera and Kelly Baraki – at Buena Vista Middle who, in addition to teaching, ran the school's Equality Club, later known as UBU (You Be You). Buena Vista is a part of the district.
It comes after Abigail Shrier, the author of a book widely criticized as anti-trans, quoted what the two educators said last year at the California Teachers Association's annual LGBTQ+ Issues Conference in a piece headlined "How Activist Teachers Recruit Kids." Caldera and Baraki spoke about the difficulty of running a Gay-Straight Alliance (GSA) in a socially conservative community.
After the article was published, the teachers were put on administrative leave, and the district hired a law firm to investigate, which is ongoing. The UBU club was suspended.
Spreckels is a town of about 400 people in the agricultural Salinas Valley, approximately 90 miles south of San Francisco.
According to the complaint, Konen's daughter began attending Equality Club meetings after being invited by a friend when she started sixth grade at Buena Vista. After attending one session, she decided it wasn't for her until Caldiera convinced her to come back. At the gatherings, Caldera and Baraki held LGBTQ-centered discussions and introduced students to different gender identities and sexualities.
During her time in the club, Konen's daughter began exploring her own gender identity and sexuality, choosing to wear more masuline clothes. At some point, she decided to change her name and pronouns, which she has since changed back to her original name and pronouns.
Konen said she was aware her daughter was bisexual but did not know she began using a male name and gender pronouns until she was called into the school when her daughter was in seventh grade. The meeting caught both Konen and her daughter by surprise – Konen's daughter had said she wanted to notify her mother, but she did not know the meeting was that day.
Konen gave the school permission to use the boy's name for attendance and tried to be supportive but noted it was difficult for her.
However, when Shrier's article was published and circulated around the small town, everything changed. At this time, Konen's daughter was again using a female name and pronouns.
In the leaked recording from the LGBTQ conference, Caldera and Baraki were discussing how they kept meetings private, among other things.
"When we were doing our virtual learning — we totally stalked what they were doing on Google, when they weren't doing school work," Baraki said. "One of them was googling 'Trans Day of Visibility.' And we're like, 'Check.' We're going to invite that kid when we get back on campus."
However, Caldera told the San Francisco Chronicle that the quotes were either taken out of context or misrepresented. According to Caldera, the stalking comment was a joke. She also defended their work, saying students lead the conversation and they provide honest and fair answers to their questions.
In addition, a spokesperson for the California Teachers Association criticized the group bringing the lawsuit forward, according to the Associated Press: "We are concerned about a political climate right now in which outside political forces fuel chaos and misinformation and seek to divide parents, educators and school communities for their own political gain, which is evident in this complaint. The Center for American Liberty is concerned with pushing its own political agenda through litigation and has filed multiple lawsuits against various school districts and communities."
250,000 COVID cases over past 7 days, unvaccinated at extreme risk
"While the small decreases in daily cases numbers, hospitalizations and test positivity are hopeful signs- we will need to remain cautious"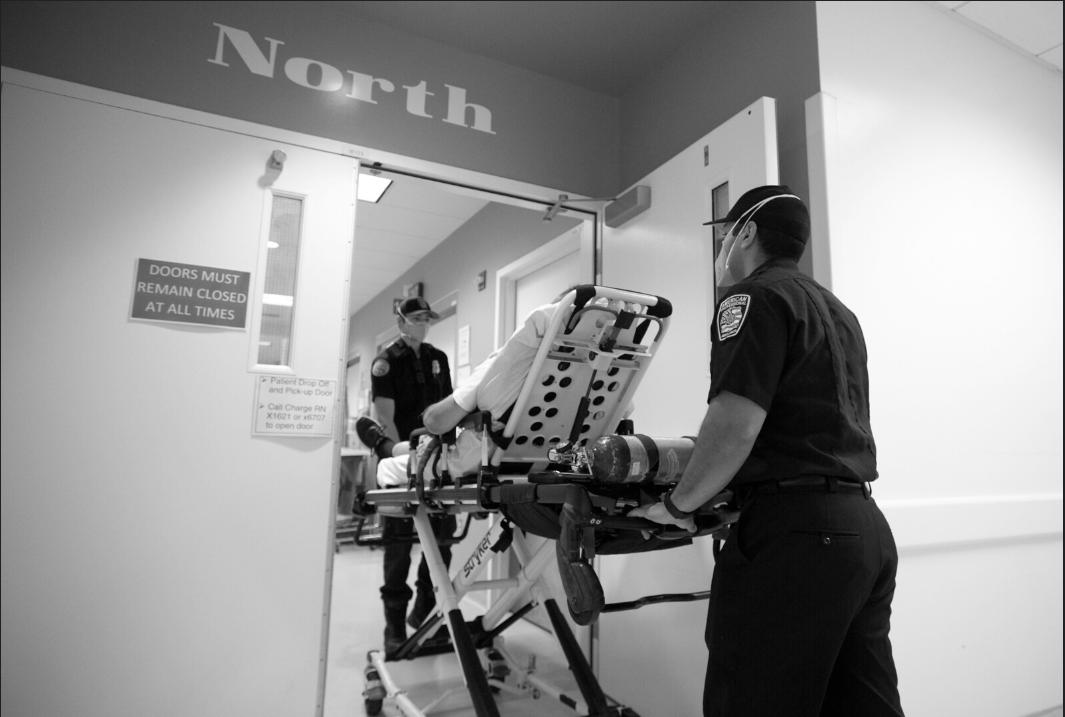 LOS ANGELES – The Los Angeles County Department of Public Health released the latest data on COVID-19 Saturday that noted the County continues seeing high rates of transmission with more than 250,000 confirmed COVID-19 cases over the past 7 days, down from the 291,000 cases reported for the previous 7 days.
"While the small decreases in our daily cases numbers, hospitalizations and test positivity are hopeful signs that the spread of Omicron is declining, we will need to remain cautious these next few weeks while transmission remains at the highest levels we have ever seen," said Dr. Barbara Ferrer, Director of Public Health. "With an average of 35,000 new cases identified each day, it is very easy for any one of us to encounter an infected person during the week. Avoiding crowds, keeping distance, wearing a high-quality mask, and washing our hands add layers of protection that can help each of us stay safe while also shielding essential workers during the surge."
The latest data on COVID-19:
39,117 new COVID-19 cases (2,467,797 cases to date)
72 new deaths due to COVID-19 (28,417 deaths to date)
4,698 people currently hospitalized with COVID-19
More than 10,848,000 individuals tested; 21% of people tested positive to date
Faces of the COVID19 pandemic
UPDATED, Monday January 24. KTLA reported that 40-year-old Christian Cabrera died from complications due to COVID. (See below)
KTLA reported on a West Hollywood resident Friday, Christian Cabrera, a 40-year-old father who was rushed to the emergency room last week, when he began struggling to breathe. Cabrera, who is not vaccinated and his condition has only gotten worse with pneumonia in both lungs "He keeps saying, 'please keep take care of my son,'" his brother, Jino Cabrera told KTLA. "He knows he might not make it. He might die in there."
According to KTLA, Cabrera's lungs are now weak, making it difficult for him to speak. But he was able to send his brother a text message from his hospital bed in Sherman Oaks late Thursday.
"I can't breathe again," the message read. "I really regret not getting my vaccine, if I can do it all over again I would do it in a heartbeat to save my life. I'm fighting for my life here and I wish I have gotten vaccinated."
Angelenos who were both vaccinated and boosted are 25 times less likely to end up in the ICU than unvaccinated people, according to the county health department.
"If you are fighting an enemy that is relentless, I think it's vitally important to give your body every chance possible to get better because that's what getting yourself vaccinated and boosted will do," Dr. Thomas Yadegar, medical director of the ICU at Providence Cedars Sinai Tarzana Medical Center, told KTLA.
On Thursday, the County Department of Public Health confirmed 102 new COVID-19 deaths — the highest number reported in a single day since March 2021.
About 90% of those deaths were among residents who became ill with COVID-19 after Dec. 24, officials said.
Countywide, COVID-19 patients account for about 30% of those in the county's intensive care units.
"Let's not fool ourselves by not recognizing the danger presented by the Omicron variant which is capable of spreading with lightning speed and causing serious illness among our most vulnerable residents," L.A. County Health Director Barbara Ferrer said in a statement Tuesday.
The family announced Christian Cabrera's passing on an Instagram post on Saturday.
"He touched so many people's lives because was a very loving, kind, generous, caring person with a beautiful heart and soul," the post read. "Christian was always the one to make people laugh and bring joy into a lot of peoples' lives… He's always there for his family and friends whenever they need him."