January 21, 2019 at 6:12 pm PST | by Karen Ocamb
Sexual harassment lawsuit filed against former Democratic Party Chair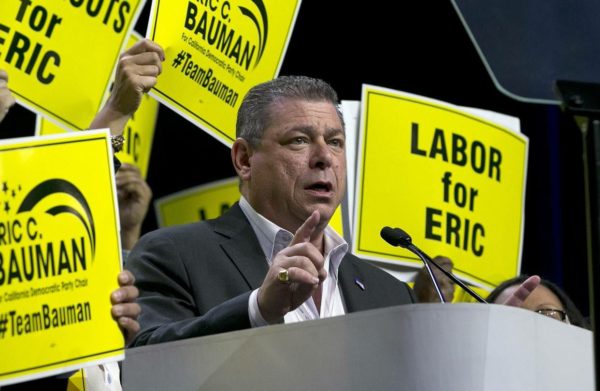 A complaint filed last week in Los Angeles County Superior Court alleges that out former California Democratic Party chair, Eric Bauman, fostered an environment of discrimination and a culture of harassment and sexual misconduct. The lawsuit goes on to state that harassment and sexual misconduct was "well-known and apparently tolerated" by top party officials.
Last November, the Los Angeles Blade reported that "a handful of Democratic Party staffers and associates—some of whom were aligned with Kimberly Ellis, Bauman's 2017 Berniecratic opponent for party chair—have alleged sexual harassment and sexual assault charges against Bauman, forcing him to take a leave of absence." Bauman latyer resigned.
The complaint, filed Jan. 15,  alleges a workplace environment where drinking during the workday and inappropriate comments went largely unchallenged, and claims that some party leaders retaliated against those who reported allegations of harassment, the Los Angeles Times reported Friday, Jan. 18.
The plaintiffs are seeking payment for lost wages in addition to punitive damages. Through his attorney, Neal S. Zaslavsky, Bauman declined to comment. – by Staff Reports.