Creating Change 2019 creates controversy, again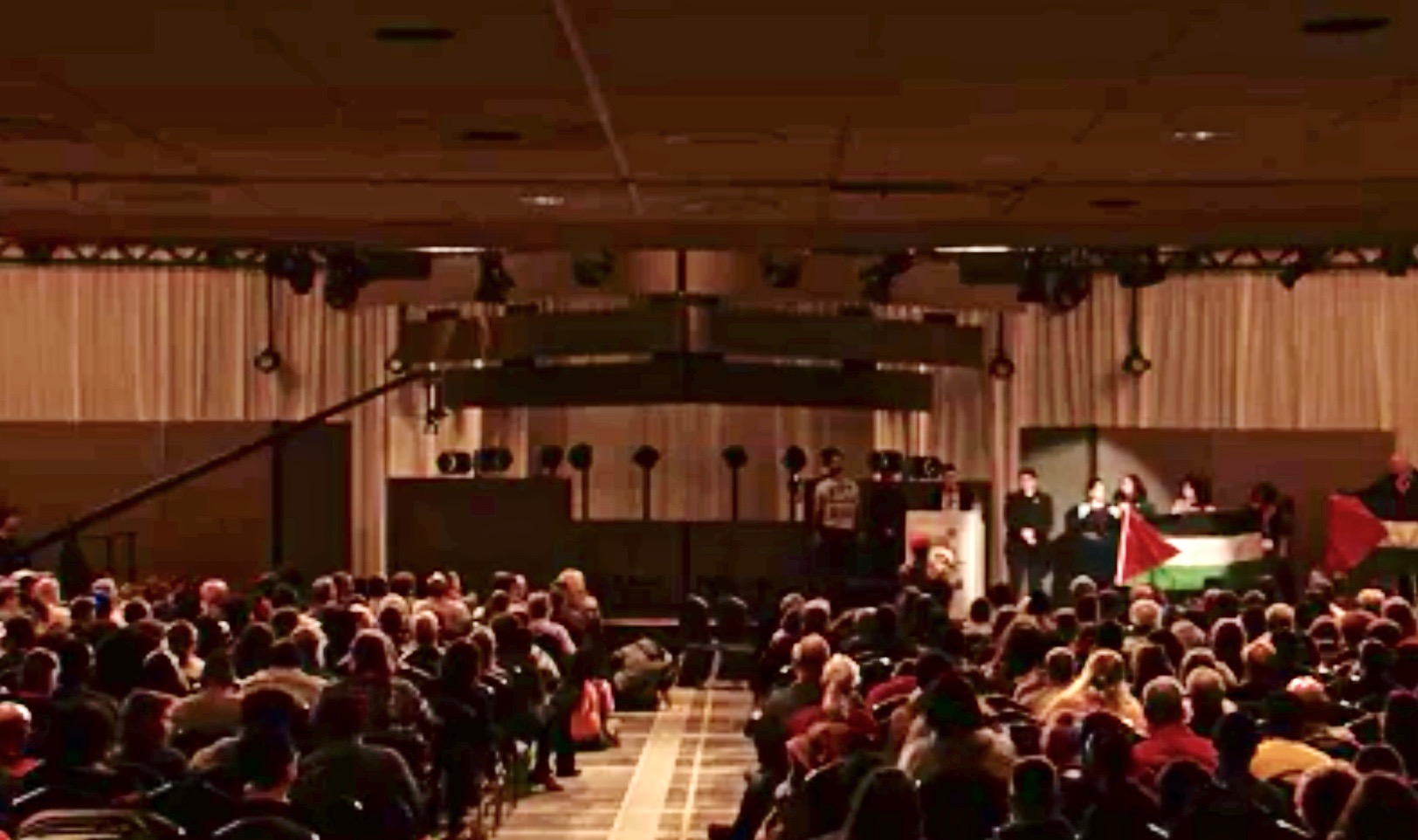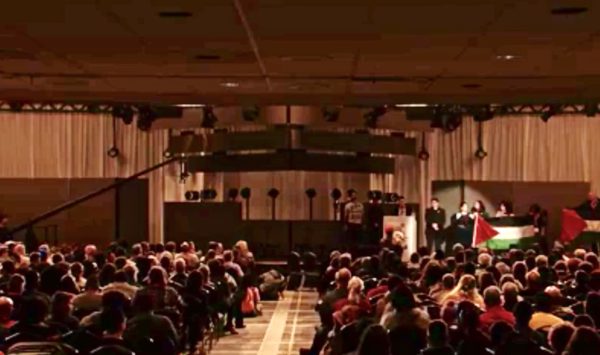 For much of its 31-year history, the National LGBT Task Force's Creating Change conference has been a mecca for intellects, movement leaders, grassroots activists and allies eager to engage in coalition building. The gathering created a cauldron of ideas, sparking analysis and sometimes messy debate over strategies for fighting institutionalized oppression and ugly anti-LGBT discrimination developing its own organized Religious Right movement in states around the country. And the conferences almost always made news. This year, Creating Change made news again—but not particularly favorably.
In years past, LGBT reporters eagerly pursued thought leaders expressing powerful, political assessments of surviving under siege and their passionate strategies for confronting the struggles ahead.
During the 1993 conference in Raleigh, North Carolina, for instance, radical, Marxist-leaning former director Urvashi Vaid surprised herself by calling for traditional 50-state get-out-the-vote organizing to combat the Christian Coalition. "We must develop a more pro-active and clear political strategy" to "knit together" different efforts, she said, and build a powerful movement to secure a federal equality act and beat back Newt Gingrich's revolution.
NGLTF executive director Matt Foreman stunned the Creating Change audience in 2008 by calling HIV a "gay disease" and chastising the LGBT community for allowing HIV/AIDS to slip as a priority and spread among people of color through institutionalized racism and lack of access to healthcare. He received only a smattering of applause but the issue was hotly debated by activists once home.
NGLTF executive director Kerry Lobel, who with Lynn Cothren brought Coretta Scott King and Dorothy Height to NGLTF, called Creating Change "the political hothouse of our movement," the "incubator of countless projects, campaigns, strategies and initiatives that help to bring our movement into the 21st century."
Lobel later served on the Coastside Jewish Community's Board of Directors. One wonders how she or Foreman or Vaid would have handled Creating Change 2019, which made LGBT news for a disruption by the Cancel Pinkwashing Coalition and the Task Force's muted response amid charges by national LGBT Jewish leaders and online commenters that the protest and reaction were anti-Semitic.
On Jan. 24, as the opening plenary was getting underway in Detroit, a handful of activists started chanting "Free, free Palestine!" As they made their way onstage, Creating Change organizer Andy Garcia stepped aside and the lights dimmed. Undeterred, the leader, who identified herself as a Jewish, lesbian, transgender woman, proceeded to slam the Task Force for what she said was a continued "ban on Palestinian content and that has stretched into Jewish and Muslim content at this conference and we won't stand for that."
She noted that the Cancel Pinkwashing Coalition submitted seven workshop proposals about Palestine and pinkwashing to Creating Change, all of which were rejected. "Pinkwashing" is a term derived from "whitewashing" applied to LGBT rights. Generally it suggests a marketing or political ploy that makes a product, person, or country appear pro-LGBT while diverting attention or covering up an opposite intent. The term was original coined by Breast Cancer Action in 1992 to expose companies that claimed to support the cause through pink ribbons while actually profiting from the illness, according to Self Magazine.
The Cancel Pinkwashing Coalition wants "robust programing that reflects the Task Force's so-called commitment to change, dignity and equality," the Jewish trans lesbian leader said. "We want a conference and a space where radical queer and trans people, radical Jews, radical Muslims, radical Palestinians, radical people from across the globe and around the country can come together and discuss all parts of our liberation. And right now our content is being censored. Our liberation is being silenced and our voices are being shut down because the Task Force is too cowardly to have a conversation on one of the leading social justice issues of our time—Palestinian freedom."
The leader blamed the ADL—the Anti-Defamation League—for encouraging the Palestine ban "as part of a reaction to protests that took place in 2016."
That protest in Chicago left an indelible mark on the consciousness of anyone who heard about it. A Wider Bridge, an organization that promotes LGBT equality in Israel, was hosting a reception for Sarah Kala-Meir and Tom Canning from the Jerusalem Open House for Pride and Tolerance when more than 200 yelling people crammed the hallways outside the third floor reception room, terrifying the guests and causing them to flee for fear of violence. The group opposed what they claimed is Israeli pinkwashing to deflect from its policies toward occupied Palestinians—but their message was lost in the storm of fear they created. The Chicago police were called, which lead to a slew of other issues.
After the 2016 controversy, National LGBTQ Task Force Executive Director Rea Carey told the Washington Blade that the Task Force "does not have a policy stance on the Israeli Palestinian conflict….We are not an organization with an international mission."
But that did not satisfy the Coalition, which protested at Creating Change last year, as well.
"I'm Jewish," said the Cancel Pinkwashing Coalition leader at the Jan. 24 opening plenary. "I'm here to say that the ADL does not speak for me and the ADL does not speak for queers. In fact, if you look into their history, they have committed acts of severe violence against the queer and trans liberation movement. The ADL spied on – the reason that many of us are here – Queer Nation. And they spied on ACT UP in the '80s. Is that an organization that the Task force should have a partnership with – one that pied on ACT UP? No. No. No."
This attack infuriated LGBT Jewish leaders. In 2012, the ADL, which monitors and educates about hate groups, submitted substantial testimony to support the Matthew Shepard and James Byrd Jr. Hate Crimes Prevention Act  and has been actively involved with educating about hate crimes.
But the accusation about ACT UP is true. As reported by the New York Times and others, the San Francisco offices, homes and storage facilities of key ADL members were raided in 1993 as police investigated an illegal spy ring. They uncovered thousands of index cards with names of 12,000 Americans and 950 groups—including the NAACP, ACLU, and ACT UP. That scandal has been lost with time.
But it was the chant at the end of the 15 minutes of seized protest time that unnerved many Jews and non-Jews alike. "Hopefully, one day – from the river to the sea, Palestine will be free." The group left the stage to a standing ovation.
The phrase "from the river to the sea, Palestine will be free" is generally perceived as a call to eliminate the state of Israel. That alone was enough to set off howls of protest claiming the group called for the murder of Jews—three days before Holocaust Remembrance Day. They also charge the Task Force with anti-Semitism for not stepping in and stopping it.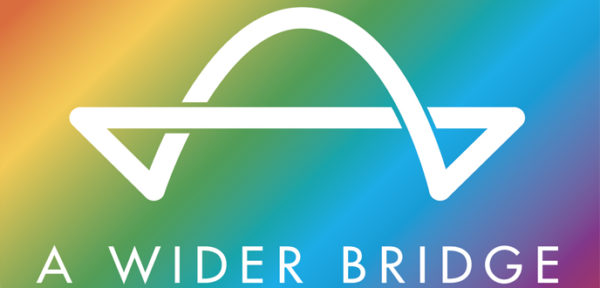 "We are deeply troubled that an uninvited group of disruptors breached the opening plenary of Creating Change to voice hate speech and slander against the Jewish community and our institutions, without action or consequence from the leadership of the National LGBTQ Task Force," Rabbi Denise Eger of Congregation Kol Ami in West Hollywood and Tyler Gregory of A Wider Bridge wrote in an open letter to Executive Director Rea Carey demanding an apology.
"The fifteen-minute disruption ended with calls of "from the river to the sea," an anti-Semitic dog whistle from those wishing to see the Jewish State and its inhabitants disappear."
"Bruce Voeller, who founded the National Gay Task Force, and the Jews he invited to serve on its early board, such as pioneering activist Frank Kameny, would have been horrified at the present anti-Semitism in the guise of anti-Zionism that has been allowed to take over the Task Force," historian Lillian Faderman told the Los Angeles Blade. "They would not have felt welcome in this organization that they built. How tragic that this has been allowed to happen. The present leadership has a responsibility to put an end to anti-Semitism in the ranks of the organization and to disassociate from it by apologizing in the name of the Task Force."
"The National 'Task Force' not only needs to apologize, but Non- self loathing Jews need to be put in leadership positions on the board and in Executive positions. Until then, all donations to the task force must stop, and they need to be put on the National anti-Semitic organization list. Right now," longtime activist Robin Tyler told the Los Angeles Blade.
Carey made a statement from the stage on Jan. 27, which is apparently the only comment she is giving.
"We are aware that some have expressed concerns about protests at Creating Change, including the protest on Thursday regarding Israel and Palestine," she said. "As we have before, the National LGBTQ Task Force firmly condemns anti-Semitism. We firmly condemn Islamophobia. We firmly condemn attacks on each other's humanity. The perpetuation of white supremacy is harmful to all. There are a number of misunderstandings and misinformation being thrown around. As Kierra said Thursday night, we want and appreciate all feedback, and part of being in community together means holding each other as we evolve. We are committed to staying in respectful conversation as we move forward towards Creating Change 2020. For your feedback, please send an email to [email protected]."
Few were happy with Carey's response, fewer still were happy with what the late activist Morris Kight used to call "oppression sickness" that seemed to dominate discussions on the Internet.
Meanwhile, on the ground at Creating Change, [email protected] Coalition founder Bamby Salcedo told the Los Angeles Blade, the protest made no waves among the roughly 4,000 attendees. "No one was talking about it," she said, unlike the huge #TransLivesMatter protest she staged at Creating Change, which not only yielded results but Salcedo was a plenary speaker this year.
Nonetheless, many are questioning Carey's leadership: why she didn't see the protest coming and tackle the issue head-on as a matter of importance to the LGBT community—once a trait of NGLTF.
"Anything that happens under my watch is my responsibility, and I take it seriously. I and we are learning and I think we're going to come up with some creative and concrete recommendations with how we can move forward for the conference, for the organization and for the movement," Carey told the Washington Blade in Feb. 2016.
What happened to that commitment?
(The Los Angeles Blade is presenting the Open Letter and a transcript of most of the protesters' remarks as op-eds so readers can be better informed.)
Governor Newsom & Legislative Leaders to expedite gun reform legislation
"California will not stand by as kids across the country are gunned down- Guns are now the leading cause of death for kids in America"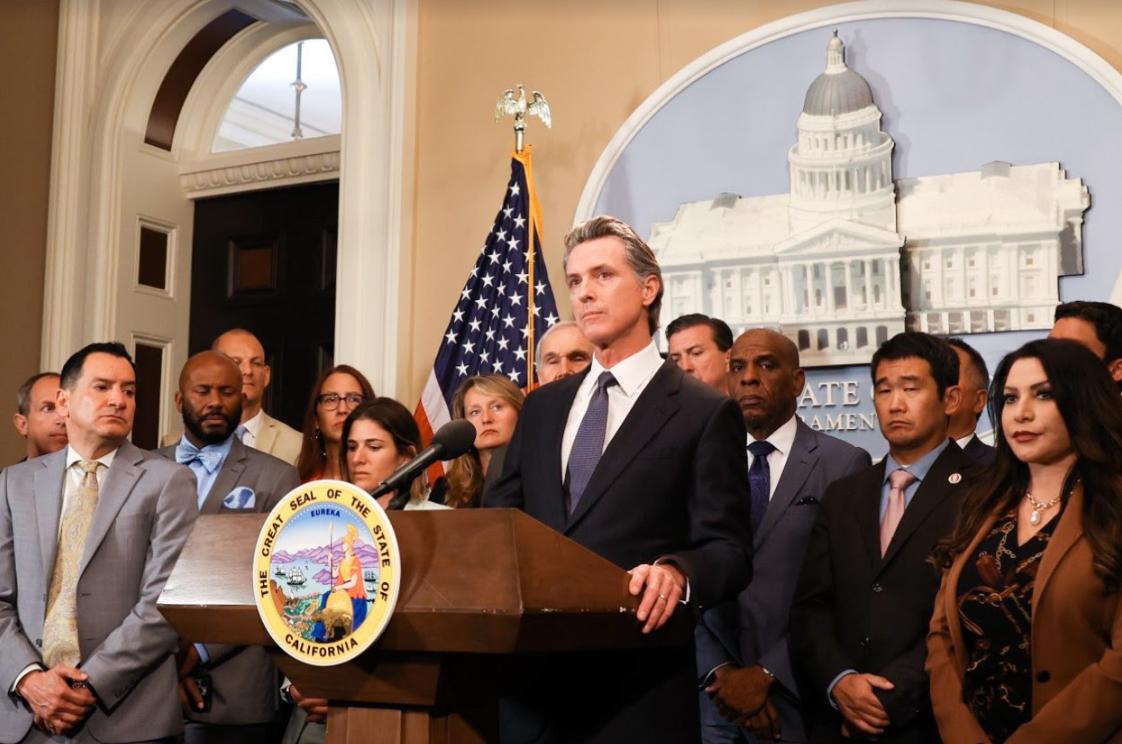 SACRAMENTO – Following a mass shooting at an elementary school in Texas that left at least 19 children and two adults dead Tuesday, Governor Gavin Newsom, Senate President pro Tempore Toni G. Atkins (D-San Diego) and Assembly Speaker Anthony Rendon (D-Lakewood) announced California will expedite commonsense gun safety laws that will protect people from gun violence.
"California will not stand by as kids across the country are gunned down," Governor Newsom said. "Guns are now the leading cause of death for kids in America. While the U.S. Senate stands idly by and activist federal judges strike down commonsense gun laws across our nation, California will act with the urgency this crisis demands. The Second Amendment is not a suicide pact. We will not let one more day go by without taking action to save lives."
"We have gotten to a point where we can't live our lives without the very real fear that every time we say goodbye to our children, spouses, and friends, it could be the last," said Senate President pro Tempore Toni G. Atkins (D-San Diego).
"These dreadful, devastating tragedies have to stop. Every politician, judge, or Supreme Court Justice who has opted to put more guns on our streets needs to resign today and hang their heads in deep shame. We have to do everything in our power to get guns out of our classrooms and grocery stores and away from people who should never have them. That includes our work this week to move expeditiously on more than a dozen bills that make our communities safer, and I'll be continuing to work alongside Speaker Rendon and Governor Newsom to ensure that these bills move swiftly through the legislative process so that they can start to make positive change in our communities."

"In the face of repeated tragedies in our state and elsewhere, California remains committed to doing everything we can to stem the violence," said Assembly Speaker Anthony Rendon. "As a society, we must do better."

"There have been more mass shootings in the U.S. in 2022 than days in the year," said California Attorney General Rob Bonta.
"In California, we refuse to accept the current norm. We will continue to call on our federal leaders and neighboring states to do more, because our nation's current standard for preventing gun violence is unacceptable. Our children should not suffer this burden. Active shooter drills, metal detectors, and schools that look like prisons are not the answer — we need commonsense gun safety laws. We are sick and tired of seeing young and promising lives cut short due to gun violence. We at the California Department of Justice and leaders throughout California know that addressing gun violence is critical to public safety. As your Attorney General, I vow to do much more than send thoughts and prayers — I will use the full force of the law and my office to end gun violence."
An initial package of bills the Governor has committed to signing include:
AB 2571 (Bauer-Kahan) – Restricts advertising of firearms to minors
AB 1621 (Gipson) – Restricts ghost guns and the parts and kits used to build them
SB 1327 (Hertzberg) – Creates private right of action to limit spread of illegal assault weapons and ghost guns
AB 1594 (Ting) – Allows governments and victims of gun violence to sue manufacturers and sellers of firearms
Governor Newsom and legislative leaders said they will continue working together to expedite additional bills pending before the legislature aimed at curbing gun violence and increasing safety in California communities.
"I heard the news about Uvalde, just as I was getting ready to pick up my kids from school. I can see how this can happen at any school, anywhere in the country," said Assembly Member Miguel Santiago who represents a portion of downtown Los Angeles.
"This comes on top of shootings in Buffalo, Laguna Hills, and at Grand Central Market one block from my District Office. We need stricter gun laws and we need them right now! That's why I'm proud to join Governor Newsom and legislative leaders in the call for gun safety laws. I am also co-authoring AB 1594 (Asm. Ting) which helps gun violence survivors pursue legal action against gun manufacturers and AB 1621 (Asm. Gipson) which will help us get ghost guns off our streets for good," Santiago added.
Montana Dept. of Health & Human Services defies court on Trans order
The State is willfully refusing to comply & in doing so is showing their true colors- these regulations are about harming trans Montanans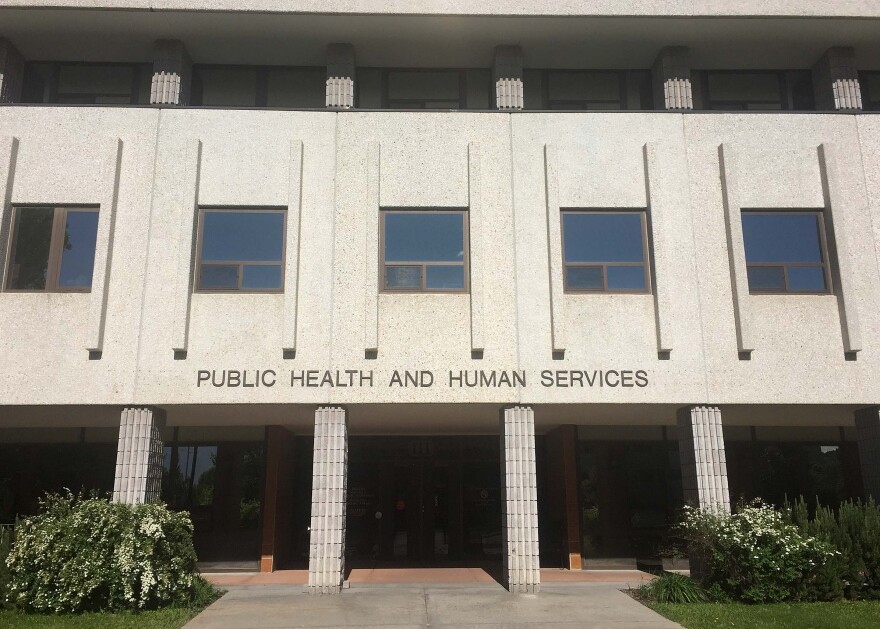 BILLINGS, Mt. – The state of Montana Department of Public Health and Human Services (DPHHS) is openly defying an order by a state district court which had granted a preliminary injunction requiring the agency to comply with the Court's order to return to the 2017 standard for changing the gender marker on birth certificates.
Nearly one month after a state district court granted a preliminary injunction in Marquez v. State of Montana, the State is still refusing to comply.
On April 21, 2022, a Yellowstone County District Court ordered the state to stop enforcing SB 280, a law passed last year that restricts how and when the gender marker on a Montana birth certificate can be changed, and to revert to the previous procedure in place for updating the gender marker on a birth certificate. That procedure allowed for transgender Montanans to update the gender marker on their birth certificate through various means, including completion of a simple attestation form.
The department issued an emergency order Monday claiming that the agency is unable to comply saying said the court's decision leaves them in "an ambiguous and uncertain situation," which officials are blaming saying they cannot return to the "status quo" as requested by the court order, because that system no longer exists, since SB 280 required the department eliminate the 2017 rule.
"The court did not issue a mandatory injunction directing the department to re-implement the 2017 rule," the emergency rule read. "Accordingly, there is currently no non-enjoined regulatory mechanism by which the department can accept and process birth certificate sex identification amendment applications."
"Sex is different from gender and is an immutable genetic fact, which is not changeable, even by surgery," the DPHHS emergency rule continued.
The ACLU of Montana, the ACLU Foundation LGBTQ & HIV Project, and Nixon Peabody LLP who represented the two transgender plaintiffs who sought to change the gender marker on their birth certificates, and challenged Senate bill SB 280 passed by the 2021 Montana Legislature that changed the gender marker rule on birth certificates, issued a statement:
"The Court order could not be more clear. The Court ordered the State to preserve the status quo by providing our clients and all transgender Montanans the ability to amend the gender marker on their birth certificates—as was the law prior to the passage of SB 280. The State is willfully refusing to comply, and in doing so is showing their true colors – these laws and regulations are about harming transgender Montanans. We intend to take this up in Court."
In an email, DPHHS spokesman Jon Ebelt wrote, "The Department of Public Health and Human Services believes that all individuals should be treated with dignity and respect, and that they should be provided all of the rights and protections to which they are entitled under the Constitutions and laws of the State of Montana and of the United States. As noted in the emergency rule, the Department has an obligation to ensure the accuracy of vital records. The rule obeys the court's order, addresses a critical regulatory gap, and remains consistent with current law, as well as the science."
"In the state's non-compliance with the order, they showed their true colors," said Akilah Lane, staff attorney for the Montana ACLU. "These laws and this emergency rule are intended to harm transgender Montanans, and that's what it has done."
Lane said the ACLU intends to take up this matter in court and they've been in communication with opposing counsel on the case.
The 'Public Right to Know Act' is first step in staunching trauma & death
Without fairness and transparency, people — including children — are harmed, traumatized and die as the result of a preventable tragedy
By Karen Ocamb | WEST HOLLYWOOD – Nothing can assuage the pain of losing a child. But for Amy Cooper, who lost her adult son to an OxyContin overdose, doing nothing to prevent her family tragedy from happening to others would be excruciating.
That's why she stood in her pain and testified on behalf of California Senator Connie M. Leyva's 'Public Right to Know Act' (SB 1149) and shared her story in the San Francisco Chronicle. SB 1149, which would prohibit factual information about defective products and dangerous hazards from being kept secret through overly broad court protective orders and settlement agreements, passed out of the state Senate on Monday and now heads to the Assembly.
"It's a step forward towards fulfilling the duty we have of caring for one another and putting a stop to preventable deaths and the ripple of trauma that follows. I believe authentic care for humankind must be stronger than greed," Amy Cooper told Public Justice, a co-sponsor of SB 1149, along with Consumer Reports.
"Secrecy kills," said Rich Barber, whose son was killed by a Remington Arms gun that fired without the trigger being pulled. For years, Remington had been able to hide the trigger defect on their popular Remington Model 700 and a dozen other Remington models by having court records sealed that showed evidence the company had known about the defect for decades but kept selling the bolt-action rifle anyway, resulting in hundreds of people being maimed or killed.
In 2016, Public Justice successfully sued to make public over 118,000 previously-sealed Remington documents. Investigative exposés by 60 Minutes and CNBC based on those documents and others forced Remington into a two-month bankruptcy. Though short-lived, the bankruptcy caused a delay in a wrongful death lawsuit filed by families of nine victims and a teacher who were shot and survived the 2012 Sandy Hook Elementary School shooting with a Remington.
The suit was initially dismissed by a state court based on federal immunity protections for firearms manufacturers under the Protection of Lawful Commerce in Arms Act of 2005. But after the Connecticut Supreme Court ruled that the suit's wrongful marketing claim could proceed under state law, Remington's insurers reached an astounding $73,000,000 settlement on February 15, 2022.
Public Justice connected the dots from unsealing secret court documents to the historic settlement and accountability (Remington is now defunct) reached by the law firm of Public Justice Board Secretary Preston Tisdale, for whom the case was personal. "Today was a great day for Preston and his firm and all the hard work they did over that unspeakable tragedy. But to hold the gun manufacturers responsible and get a settlement is some very small recompense to those families but it sends a broader signal to those manufacturers and the things that they do," said Board President Dan Bryson when the settlement was announced.
As co-sponsor of SB 1149, Public Justice also took the lead in calling out the Chamber of Commerce and Big Pharma when they opposed the Public Right to Know Act using "old, inaccurate myths and distortions," adding some new disinformation. It didn't work.
"In an open society, court records are presumptively open to public inspection. Even in a dispute between private parties, a court's resolution of that dispute is a matter of public interest. This is especially true when a case involves a public danger, such as a defective product or environmental hazard. But courts repeatedly issue overbroad protective orders that keep discovery information secret and protect incriminating documents — and lawyers mutually agree to settlements and stipulated orders that prohibit disclosing the very facts that prompted the case. Though secrecy is sometimes necessary to protect personal information or legitimate trade secrets, it is grossly inappropriate when it clearly keeps information about ongoing dangers from the public, which — in a very real way — can threaten health, safety and even lives," Senator Leyva said in presenting SB 1149 for a Senate floor vote on May 23.
"In the case of Purdue Pharma, the company told outright lies for many years regarding safe dosage levels and the likelihood of addiction from Oxycontin while hiding behind a decade long wall of courthouse secrecy, which ultimately killed hundreds of thousands of people," Leyva said, before citing how "tens of thousands of women were harmed or died" by using Bayer's Essure, a supposedly safe metallic nonsurgical form of birth control. She offered to cite scores of other examples.
SB 1149 passed with 26 'Yes' votes to 10 'No' votes.
"Information about defects and hazards created by companies should never be hidden behind a veil of courthouse secrecy that can endanger the lives and safety of Californians," Leyva said. "The public must have access to this vital information so that they can decide — for themselves — how they can protect themselves and their families from these defective products or toxic hazards. It is unconscionable that any company would ever seek to keep critical information that can lead to injuries or even deaths from the public — and all because of their desire for keep making profits. I thank my Senate colleagues that voted for SB 1149 today, as they are standing on the side of the public by helping to prevent future injuries or deaths."
"For decades, settlement agreements, stipulations for court orders, and standing protective orders have hidden information that the public has the right to know," said Professor Richard Zitrin, who brought the bill to Leyva. "Companies keep this information secret not because of legitimate trade secrets but to avoid accountability for their dangerous and defective products that harm the public. Public access to court records is an inherent part of a transparent and fair court system that ensures justice for all."
Without fairness and transparency, people — including children — are harmed, traumatized and die as the result of a preventable tragedy.
If SB 1149 is approved by the Legislature and signed into law, California would join several other states that have enacted similar anti-secrecy laws, including Florida, Louisiana, Montana, South Carolina, and Washington.
********************