Transgender troops to attend State of the Union as Trump pursues ban
Lawmakers invite troops with decorated service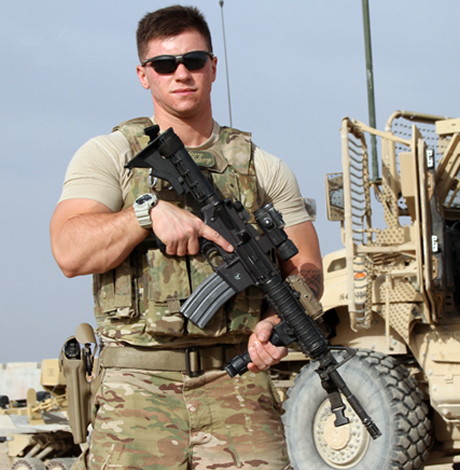 As the Trump administration pursues a transgender military ban, at least four lawmakers have invited transgender people with records of military service to attend to President Trump's State of the Union address in the House chamber in protest over his policy.
Although courts had initially blocked the Defense Department from implanting Trump's reversal, the U.S. Supreme Court earlier this month issued stays on those decisions, essentially green lighting the ban. (One injunction issued by a federal court against Trump's policy remains in place for the time being, but the Justice Department is challenging that order.)
Rep. Jackie Speier (D-Calif.), a champion of transgender military service and now chair of the House Armed Services personnel subcommittee, announced Friday on Twitter she had invited Air Force Staff Sgt. Logan Ireland to attend the address.
Last April, I asked Sec Mattis whether he would thought courageous trans servicemembers like AF Staff Sgt Ireland are a "burden" on our military. This year I'm proud to have Staff Sgt Ireland as my guest of honor at the #SOTU. He's proof that our #trans troops make us stronger! pic.twitter.com/TAj3sOeXwU

— Jackie Speier (@RepSpeier) February 1, 2019
Ireland, a security forces airman who served in Afghanistan, has been public about being transgender in the military. When the Defense Department sought to implement openly transgender service during the Obama administration, the Air Force consulted Ireland for guidance.
After the Defense Department unveiled plans last year to implement Trump's plan to reverse that policy, Speier questioned former Defense Secretary James Mattis about the ban during a congressional hearing. Holding up a photo of Ireland, Speier asked Mattis to explain why Ireland shouldn't serve. Mattis declined to say, citing ongoing litigation against the transgender ban.
Also on Friday, Rep. A. Donald McEachin (D-Va.), a member of the House Armed Services Committee, announced he'd invite Navy Petty Officer Second Class Megan Winters to the State of the Union address.
"I have been fighting for LGBTQ equality since my time as a legislator in the Virginia General Assembly and have proudly continued that fight in Congress," McEachin said in a statement. "Given the recent Supreme Court decision to allow the Trump administration's transgender servicemembers ban to go into effect while challenges to the policy continue, I am honored to bring Megan, a dedicated patriot, to the State of the Union. Every member of our armed services deserves our utmost respect and gratitude for their service to our country.
Sen. Kirsten Gillibrand (D-N.Y.), a 2020 Democratic presidential contender who's set to introduce legislation in the U.S. Senate against Trump's transgender policy, announced Monday she has invited Lt. Cmdr. Blake Dremann, a decorated transgender sailor, to attend the State of the Union address.
"I am inspired by Lt. Cmdr. Blake Dremann's leadership and am honored that he will be attending the State of the Union as my guest," Gillibrand said. "Lt. Cmdr. Dremann is a proud member of the U.S. Navy, he is a loyal patriot who has devoted his career to serving and protecting our country, and he is also one of the thousands of transgender service members serving in our military with honor and distinction. Transgender service members like Lt. Cmdr. Dremann make extraordinary sacrifices every day to defend our freedom and our most sacred values, and President Trump's decision to ban them from military service is cruel and undermines our military readiness.
Dremann, who has been deployed 11 times and won the Defense Meritorious Service Medal, the Navy & Marine Corps Commendation Medal, Joint Service Achievement Medal and the Navy & Marine Corps Achievement Medal, is president of the LGBT military group SPARTA.
Gillibrand, a member of the Senate Armed Services Committee, last year questioned each of the military service chiefs during congressional hearings on whether having transgender people in the military harmed unit cohesion. Each of the service chiefs answered "no."
According to the statement from Gillibrand, the New York Democrat is set to introduce her legislation against Trump's policy later this week.
On Sunday, Rep. Chris Pappas (D-N.H.), one of the freshmen openly gay members of Congress, announced he has invited transgender veteran Tavion Dignard from Auburn, N.H. to attend the State of the Union address.
A transgender man, Dignard served in the U.S. Navy from 1998 to 2002 and was honorably discharged, but now is a student at University of New Hampshire, according to a statement from Pappas' office.
"President Trump's transgender service ban weakens and politicizes our military despite the ridiculous claims of improving military cohesion," Pappas said in a statement. "I'm so glad Tavion will be with me to tell his story, share his truth, and stand as a warmly welcomed guest of the United States House of Representatives. As lawmakers, it's our job to hold the Trump administration accountable for its discriminatory policies. Denying transgender Americans their right to serve this country is a disgrace. They deserve equal treatment by their government and the law."
"I thank Congressman Pappas for this unique opportunity to share my story and be a part of this incredible experience," Dignard said in a statement. "I came out as a transgender man because I wanted to live my authentic truth and because I wanted to be the person I needed when I was younger. Being denied that opportunity put up absurd discriminatory barriers and created serious trauma in my life. No transgender service member should have to suffer through uncertainty about the acceptability of their identity or feel pushed out of their job for expressing who they are."
According to a 2014 study from the Williams Institute at the University of California, Los Angeles, there are more than 15,000 transgender Americans in active duty and 153,000 transgender veterans.
Technically, openly transgender people in the military would be able to continue to serve in the military under the Trump policy — on its face anyway — because it has a grandfather provision for openly transgender people currently in the armed forces. However, openly transgender people wouldn't be able to enlist in the military unless they're willing to serve in their biological sex, and individuals who are diagnosed with gender dysphoria or seek transition-related care after enlisting would be kicked out.
Out in the World: LGBTQ+ news from Europe & Asia
LGBTQ+ news stories from around the globe including Jordan, France, Scotland, & Britain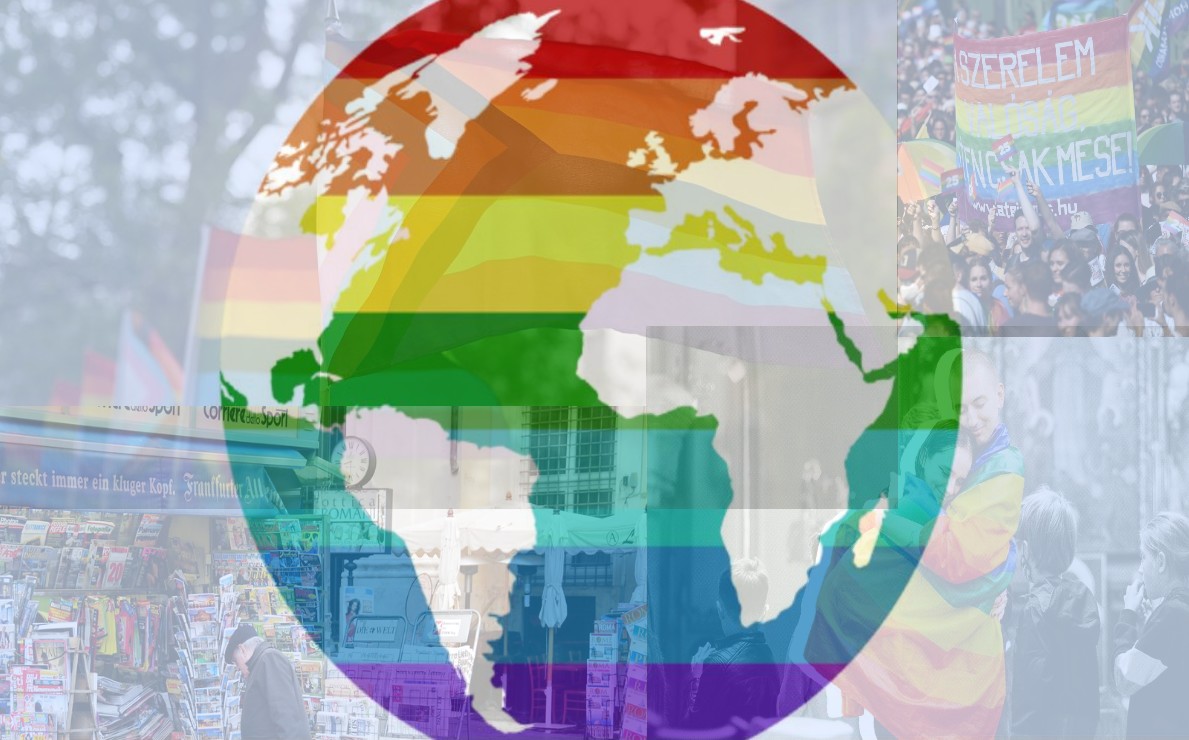 JORDAN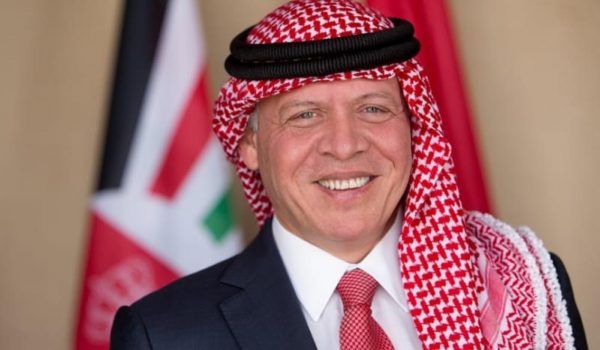 BEIRUT, Lebanon – The government of Jordanian King Abdullah have systematically targeted lesbian, gay, bisexual, and transgender (LGBT) rights activists and coordinated an unlawful crackdown on free expression and assembly around gender and sexuality, Human Rights Watch (HRW) said in a report released earlier this month.
In its December 4 report, HRW documented cases in which the Kingdom of Jordan's General Intelligence Department (GID) and the Preventive Security department of the Public Security Directorate interrogated LGBT activists about their work, and intimidated them with threats of violence, arrest, and prosecution, forcing several activists to shut down their organizations, discontinue their activities, and in some cases, flee the country.
Government officials also smeared LGBT rights activists online based on their sexual orientation, and social media users posted photos of LGBT rights activists with messages inciting violence against them.
"Jordanian authorities have launched a coordinated attack against LGBT rights activists, aimed at eradicating any discussion around gender and sexuality from the public and private spheres," said Rasha Younes, senior LGBT rights researcher at Human Rights Watch. "Security forces' intimidation tactics and unlawful interference in LGBT organizing have driven activism further underground and forced civil society leaders into an impossible reality: severe self-censorship or fleeing Jordan."
Three activists said the Amman governor interrogated them after they preemptively cancelled the screening of a film depicting gay men. Two LGBT organization directors said that because of official intimidation, they were forced to close their offices, discontinue their operations in Jordan, and flee the country.
One activist said Preventive Security officers made him sign a pledge that he would report all his venue's activities to the governor. Another activist reported being targeted online while social media users called for him to be burned alive.
One of the few LGBT rights activists who has remained in Jordan described her current reality: "Merely existing in Amman has become terrifying. We cannot continue our work as activists, and we are forced to be hyperaware of our surroundings as individuals."
More recently, in October 2023, an LGBT rights activist said he was summoned for investigation by the intelligence agency. During the interrogation, the activist said intelligence officers searched his phone, intimidated him, and threatened him with a travel ban, while asking personal questions about his sexual orientation and sexual relations with other men. After three hours of questioning, the activist said the officers told him he could leave.
"They [Jordanian authorities] invest in intimidation to destroy our minds and isolate us," the activist said. "Their tactic is to target us mentally, leaving no evidence of our torment behind."
Jordan's constitution protects the rights to nondiscrimination (article 6), the right to personal freedom (article 7), and the right to freedom of expression and opinion (article 15).
The International Covenant on Civil and Political Rights, to which Jordan is a state party, provides that everyone shall have the right to freedom of expression, assembly, and association. The ICCPR, in its articles 2 and 26, guarantees fundamental human rights and equal protection of the law without discrimination.
The United Nations Human Rights Committee, which interprets the covenant, has made clear that discrimination based on sexual orientation and gender identity is prohibited in upholding any of the rights protected by the treaty, including freedom of expression, assembly, and association.
FRANCE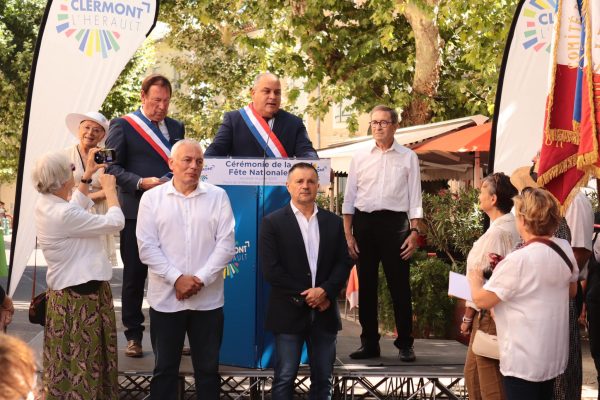 PARIS, France – Legislation that was introduced last month by the openly gay Socialist Senator Hussein Bourgi to acknowledge the French state's responsibility in the criminalization and persecution of homosexuals between 1945 and 1982 was adopted.
However, the section of bill that called for compensation of the victims of French homophobic laws, in effect during that period by offering them a lump sum of €10,000 Euros [10,752.75 USD], was not approved.
Speaking with various French media outlets, Bourgi, who authored the bill, said: "It is high time to bring justice to the living victims of legislation which served as the basis for a politics of repression with brutal and punishing social, professional and familial consequences."
Agence France-Presse reported:
Bourgi's text focuses on a 40-year period following the introduction of legislation that specifically targeted homosexuals under the Nazi-allied Vichy regime. The 1942 law, which was not repealed after the liberation of France, introduced a discriminatory distinction in the age of consent for heterosexual and homosexual sex, setting the former at 13 (raised to 15 at the Liberation) and the latter at 21.
Some 10,000 people – almost exclusively men, most of them working-class – were convicted under the law until its repeal in 1982, according to research by sociologists Régis Schlagdenhauffen and Jérémie Gauthier. More than 90% were sentenced to jail. An estimated 50,000 more were convicted under a separate "public indecency" law that was amended in 1960 to introduce an aggravating factor for homosexuals and double the penalty.
"People tend to think France was protective of gay people compared to, say, Germany or the UK. But when you look at the figures you get a very different picture," said Schlagdenhaufen, who teaches at the EHESS institute in Paris.
"France was not this cradle of human rights we like to think of," he added. "The Revolution tried to decriminalise homosexuality, but subsequent regimes found other stratagems to repress gay people. This repression was enshrined in law in 1942 and even more so in 1960."
The legislation won the backing of Éric Dupond-Moretti, Minister of Justice for the government of President Emmanuel Macron. However, Dupond-Moretti agreed with the removal of the compensation provision by the right-wing and center senatorial majority. Dupond-Moretti justified this choice noting concerns over "legal difficulties," telling French magazine Le Monde that "putting into practice" of this compensation measure "appears extremely complex" due to the difficulty of providing proof of an old conviction and its execution.
The Justice Minister added "It was not the law which was responsible for this harm" but "French society, homophobic in all its components at the time" adding, "This is not the fault of the Republic. The law of memory is enough."
The bill must now be taken up by the lower house, the National Assembly, to be passed and then adopted.
SCOTLAND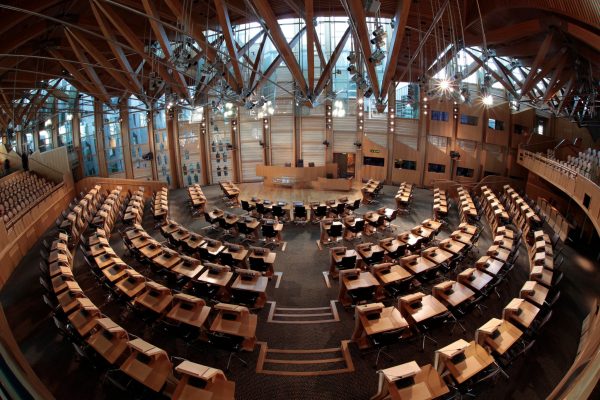 EDINBURGH, UK – The Court of Session in Edinburgh has ruled that the UK government of Prime Minister Rishi Sunak acted within the law by invoking Section 35, which blocked the measure passed by the Scottish Parliament, that would have make it easier for transgender people to change their legally-recognized sex on documents.
The actions by Scottish Secretary Alister Jack, with Prime Minister Sunak's backing kept the act from receiving the signature of King Charles III and becoming law.
The Gender Recognition Reform bill was introduced by the Scottish government to Holyrood (parliament) in the Spring of 2022 was passed in a final 86-39 vote days before Christmas of 2022. The sweeping reform bill modifies the Gender Recognition Act, signed into law in 2004, by allowing transgender Scots to gain legal recognition without the need for a medical diagnosis.
The measure further stipulates that age limit for legal recognition is lowered to 16.
In a statement released in January of this year, Jack said:
"After thorough and careful consideration of all the relevant advice and the policy implications, I am concerned that this legislation would have an adverse impact on the operation of Great Britain-wide equalities legislation.
"Transgender people who are going through the process to change their legal sex deserve our respect, support and understanding. My decision today is about the legislation's consequences for the operation of GB-wide equalities protections and other reserved matters.
"I have not taken this decision lightly. The Bill would have a significant impact on, amongst other things, GB-wide equalities matters in Scotland, England and Wales. I have concluded, therefore, that this is the necessary and correct course of action."
The Scottish government sued Westminster in the Court of Session, Scotland's highest civil court, arguing that Jack did not have "reasonable grounds" to block the bill. The BBC reported that in her ruling for the UK governments, Judge Lady Haldane dismissed the Scottish government's appeal and said the block on the legislation was lawful.
Judge Haldance noted that Jack followed correct legal procedures when he made his decision to invoke section 35 and that the Scottish government had failed to show that he had made legal errors.
The judge wrote: "I cannot conclude that he (Mr Jack) failed in his duty to take such steps as were reasonable in all the circumstances to acquaint himself with material sufficient to permit him to reach the decision that he did."
Lady Haldane also said that "Section 35 does not, in and of itself, impact on the separation of powers or other fundamental constitutional principle. Rather it is itself part of the constitutional framework."
Stonewall UK, the nation's largest LGBTQ+ advocacy group expressed its disappointment with Judge Haldane's ruling in a statement released this past week:
"We're disappointed that the Court of Session in Scotland has found in favour of the UK Government's unprecedented decision to use Section 35 to block the Gender Recognition Reform Bill from Royal Assent. This Bill was one of the most debated in the Scottish Parliament's history and was passed by a resounding majority of MSPs drawn from all major Scottish parties.
This unfortunately means more uncertainty for trans people in Scotland, who will now be waiting once again, to see whether they will be able to have their gender legally recognised through a process that is in line with leading nations like Ireland, Canada and New Zealand.
Whatever happens next in discussions with the UK and Scottish Governments on this matter, Stonewall will continue to press all administrations to make progress on LGBTQ+ rights in line with leading international practice."
BRITAIN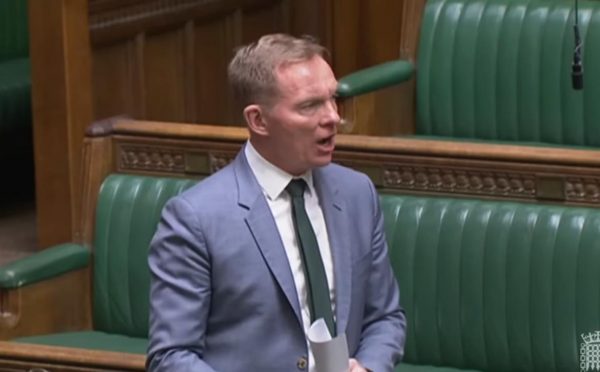 WESTMINSTER, UK – Anti-LGBTQ+ rhetoric used by British Equalities Minister Kemi Badenoch during her speech on the floor of the House of Commons on Dec. 6, prompted Labour MP Sir Chris Bryant, an openly gay lawmaker, to rise in opposition and declare her speech left him feeling unsafe.
The debate was triggered by the Equalities Minister claiming that the UK does not recognize self-ID from overseas countries for trans people, PinkNewsUK reported. In his retort to her statements, Bryant explained: "I feel, as a gay man, less safe than I did three years or five years ago."
PinkNewsUK also noted that Bryant said: "Why? Sometimes because of the rhetoric that is used, including by herself [Badenoch] in the public debate." He added that some MPs had cheered for Badenoch's statements on the trans community, and for statements against gender-affirming care for trans people, which could lead to LGBTQ+ people feeling even less safe in the UK.
"Many of us feel less safe today, and when people over there cheer as they just did, it chills me to the bone, it genuinely does," Bryant said.
She hit back with force, challenging him to identify which words precisely were so problematic. She later criticized the attempts of trans activists to use emotional blackmail to try to shut down debate.
The UK Government has updated the list of countries from which gender-certificates will be accepted.
Replying to Bryant, Badenoch said: "He says that my rhetoric chills him to the bone. I would be really keen to hear exactly what it is I have said in this statement or previously that is so chilling." She added that the current Tory government had done work on "our HIV action plan" and "around trans healthcare", as well as "establishing five new community-based clinics for adults in the country."
"There is a lot that we are doing, so it is wrong to characterise us as not caring about LGBT people," she said.
Bryant's colleague, Sir Ben Bradshaw, also failed to get the better of Badenoch. He complained the UK had recently fallen in a set of international rankings on LGBTQ rights. She calmly pointed out that those rankings reward states that adopt the Stonewall-supported policy of self-ID and punish those who do not. To cheers from the Tory benches, she declared 'Stonewall does not decide the law in this country,' referring to Stonewall UK, the nation's largest LGBTQ+ advocacy group.
Additional reporting from Human Rights Watch, Agence France-Presse, Le Monde, The BBC and PinkNewsUK.