Group of 30 LGBTI migrants enter Mexico from Guatemala
Group crossed river separating two countries on Friday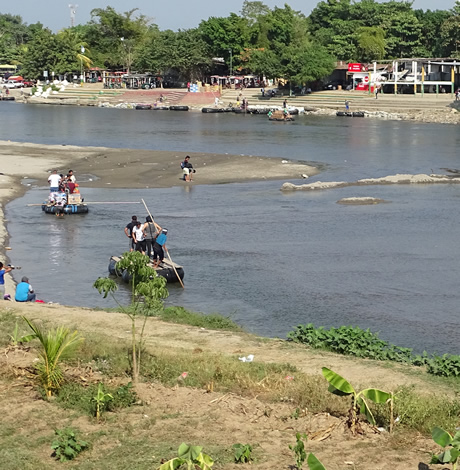 CIUDAD HIDALGO, Mexico — A group of 30 LGBTI migrants entered Mexico from Guatemala on Friday.
Estuardo Moscoso of Asociación Lambda, a Guatemala City-based advocacy group that provides assistance to LGBTI migrants, told the Washington Blade the migrants who are from Guatemala, Honduras and El Salvador crossed the Suchiate River, which marks the border between Guatemala and Mexico, and arrived in Ciudad Hidalgo in Mexico's Chiapas state. Moscoso said the migrants are currently traveling to Tapachula, a city that is roughly 30 miles northwest of Ciudad Hidalgo.
Rampant violence and poverty have prompted tens of thousands of Central Americans to join migrant caravans over the last year.
The latest migrant caravan left San Pedro Sula, Honduras, on Jan. 14.
Many of the LGBTI migrants who have joined these groups are fleeing violence in their countries of origin based on their sexual orientation and/or gender identity. Gangs, human traffickers and other criminals also target them as they travel through the region.
Asociación Lambda and groups in Tapachula — Una Mano Amiga and Brigada Callejera de Apoyo a la Mujer "Elisa Martínez", two local LGBTI advocacy and HIV/AIDS service organizations, and the Fray Matías de Córdova Human Rights Center — offer food, clothing, shelter, personal hygiene products and other basic assistance to migrants who are traveling through the region.
Asociación Lambda and Una Mano Amiga last April provided assistance to Roxsana Hernández, a transgender Honduran woman with HIV who died in U.S. Immigration and Customs Enforcement custody in New Mexico on May 25, before she traveled to the Mexico-U.S. border and asked for asylum at the San Ysidro Port of Entry south of San Diego. Advocates in Mexico and Guatemala with whom the Blade has spoken in recent days say President Trump's anti-immigrant rhetoric and policies that include his continued demand for a border wall has not deterred migrants who hope to seek refuge in the U.S.
"We are not delinquents," Moscoso told the Blade on Friday during an interview at Asociación Lambda's Guatemala City offices. "We are saving our lives."
Amazon bestseller book compares Trans to pretending to be a walrus
Walsh is a prominent podcast host at The Daily Wire, a right-wing media outlet cesspool of bigotry & hatred which targets the LGBTQ community


By Alex Paterson | WASHINGTON – The bestselling "LGBTQ+ Book" on Amazon is Johnny the Walrus — a hateful picture book by The Daily Wire's Matt Walsh that compares the gender identities of trans youth to a young boy who imagines he is a walrus. Amazon mislabeled the book into its LGBTQ+ Books section and, as a result, is promoting harmful anti-trans views to its consumers interested in LGBTQ stories.
Walsh is a prominent podcast host at The Daily Wire, a right-wing media outlet and a cesspool of bigotry and hatred which frequently targets the LGBTQ community. Walsh himself has a long record of espousing extreme anti-LGBTQ rhetoric, including falsely comparing best practice medical care for trans youth to "molestation and rape" and calling doctors who serve trans youth "pedophiles" — and now he has used Amazon's mislabeling to claim he is an "LGBT author" and "one of the leading LGBT voices in the country."
Johnny the Walrus is a gross misrepresentation of the experiences of trans youth
Johnny the Walrus is an anti-trans allegory that compares a child imagining that he is a walrus to society affirming and accepting trans youth, including by providing lifesaving, best practice medical care when kids go through puberty. In reality, research shows that transgender youth are best able to succeed when their teachers and families accept and affirm their gender identity, which has been proven to reduce their risk of experiencing depression, homelessness, and suicidal ideation.
The description for the children's board book claims that it is about "a little boy with a big imagination" named Johnny who "forced to make a decision between the little boy he is and the things he pretends to be." The book depicts Johnny first pretending to be a walrus by using wood spoons as tusks and socks as fins, then going through the process of trying to become a walrus by eating worms, putting on gray makeup, and visiting a doctor who offers a "simple procedure" to cut his "feet into fins!"
Notably, Amazon has faced backlash for selling anti-trans books in the past. The company continues to sell the book Irreversible Damage: The Transgender Craze Seducing Our Daughters by anti-trans author Abigail Shrier, even though Amazon employees filed an internal complaint in April claiming that the book violates the company's policy against selling books "that frame LGBTQ+ identity as a mental illness."
Johnny the Walrus's position atop Amazon's bestselling LGBTQ books list comes at a time when right-wing advocates and Republican officials are seeking to ban LGBTQ books in schools. These critics have targeted LGBTQ books for their so-called "sexually explicit" material, including falsely claiming that one promoted pedophilia.
On Fox News, Walsh gloated that he is "an LGBT author" and "one of the leading LGBT voices right now according to Amazon"
During the December 7 edition of Fox News' The Ingraham Angle, Walsh promoted his book and stated that Amazon "did this on their own. They listed it as an LGBT book." He also noted that his book is "the top-selling LGBT book. So I'm an LGBT author" and "one of the leading LGBT voices in the country right now according to Amazon, and I embrace that." 
MATT WALSH (THE DAILY WIRE): I think people are buying the book because we need a little bit of sanity in our culture and especially in children's books. I mean any parent, –I'm a parent myself, and we know that if you go to the children's section at Barnes & Noble's, you look at all the titles, and it's like being at an antifa rally or something with all the, just the left-wing propaganda. And to have something that's a response to that I think is resonating with people. And by the way, I should mention that Amazon, they did this on their own. They listed it as an LGBT book, and right now, currently, for the last few days I've had the top-selling — not just one of the top-selling books on Amazon, but one of the top-selling, or the top-selling LGBT book. So I'm an LGBT author, and I'm, you know, I think one of the leading LGBT voices in the country right now according to Amazon, and I embrace that.
…
LAURA INGRAHAM (HOST): The children's book publishing industry — again, most parents, they don't give a lot of thought to it. But from the books that are assigned, and I can say this from junior high to high school, elementary school, what kids have available in their school curriculum and at reading hour at your public library, so much of it is just — it's never going to withstand the test of time, and that's putting it charitably
WALSH: Yeah, and a lot of it —  when we're looking at indoctrination, a lot of it, there's a lot of the racial indoctrination — anti-racist baby, you now, critical race theory, that kind of thing. But so much of it is gender ideology being foisted on kids at very young ages. Gender ideology is so absurd that they realize that if they want to convince people of it, they have to get to them when they're very, very young and they're not able to distinguish between fantasy and reality and make these kinds of common-sense judgments. And that's why it's so important for them to brainwash the kids early. And it's why it's important to protect our kids from that brainwashing. 
Numerous other right-wing media outlets have promoted Walsh's anti-trans picture book. The Daily Wire has hyped the book and bragged about its labeling as an LGBT book in several articles and videos, including a video of Walsh reading the book to a group of children. The outlet is also selling Johnny the Walrus t-shirts. 
********************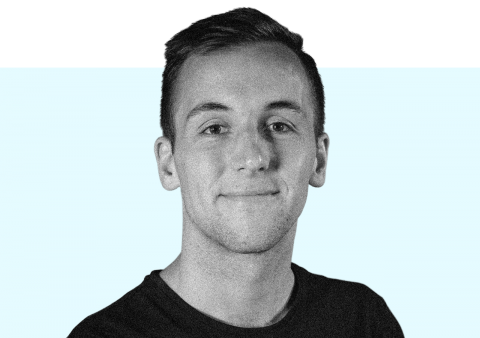 Alex Paterson is a researcher for the LGBTQ program at Media Matters, where he has worked since 2019. Alex holds a bachelor's degree in economics from Montana State University and has a background in LGBTQ advocacy, including previous work at the National LGBTQ Task Force and the U.S. Department of Health and Human Services.
********************
The preceding article was previously published by Media Matters for America and is republished by permission.
Historic swearing in of Lisa Middleton as Palm Springs Mayor
Middleton will become the first out transgender mayor in California and just the third out transgender mayor in U.S. history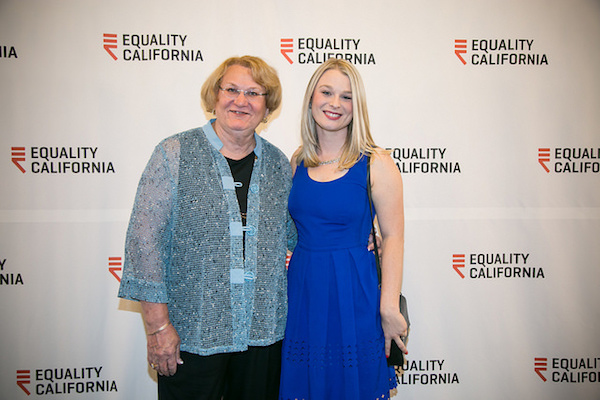 PALM SPRINGS – City Councilwoman Lisa Middleton will be sworn-in as Palm Springs mayor on Thursday. Middleton will become the first out transgender mayor in California and just the third out transgender mayor in U.S. history. The mayor's office in Palm Springs rotates among councilmembers who serve one-year terms.
Middleton – who became the the first out transgender person elected to a non-judicial position in California in 2017 with the support of Equality California and Victory Fund – is also running for the state senate in 2022 and is endorsed by both organizations. She will be the first out transgender state legislator in California history if she wins.
LGBTQ Victory Fund and Equality California jointly praised the news Wednesday.
"Lisa's elevation to mayor is a milestone moment for California, but also for trans people across the nation who want to make positive change through public service," said Mayor Annise Parker, President & CEO of LGBTQ Victory Fund. "While hateful politicians attempt to vilify trans people for their own perceived political gain, Lisa is the model of a true public servant – one who lifts people up and focuses on issues that actually improve people's lives. Lisa is a trailblazer who will be a fantastic mayor and we are excited for her to shatter another lavender ceiling with a state senate win in 2022."
"Lisa Middleton has been a transformational trailblazer, and we're proud to be by her side as she makes history again — this time as California's first out transgender mayor," said Equality California Executive Director Tony Hoang. "Just as important as the powerful representation she's provided, Lisa has been a champion for bold solutions to the big challenges Palm Springs faces — housing affordability, access to affordable healthcare, support for our elders, the climate crisis and more. We know that Lisa will continue to be champion for the Coachella Valley and all Californians when she is elected to the California Senate next year."
Currently there are just 42 out trans people serving in the entire country and only six are in California. There are no currently serving out trans mayors, however Stu Rasmussen previously served as mayor of Silverton, Oregon, and Jess Herbst as mayor of New Hope, Texas. Only one out trans person has ever been elected to a state senate in the U.S. – Sarah McBride of Delaware.
State of Georgia settles wrongful-death suit by family of Trans inmate
She is calling for a criminal investigation into the death. She believes her daughter was neglected by the guards because she was transgender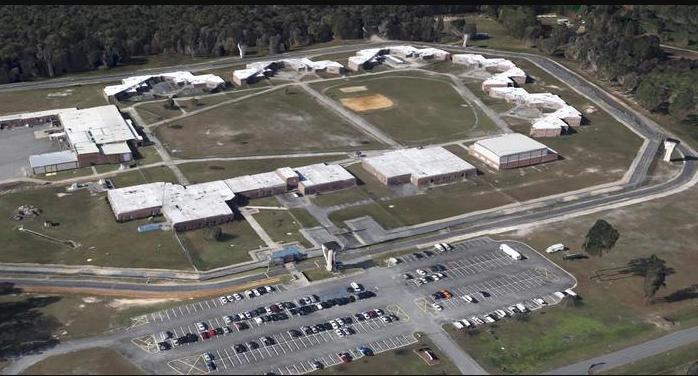 ATLANTA – The Georgia Department of Corrections (GDC) agreed to settle a lawsuit brought by the family of a 25-year-old Trans female inmate who committed suicide at Valdosta State Prison December 6, 2017, hanging herself in her cell. The prison system had agreed this week to pay a $2.2 million settlement to her parents.
The four defendants who were named in the lawsuit are the GDC, the warden at the time, Don Blakely, a correctional officer at the time, James Igou, and the Georgia Board of Regents.
The regents board is named because it manages Augusta University's program called Georgia Correctional Healthcare, which provides health care for inmates, including mental health care.
"The financial settlement is barely nudging any kind of justice," Sheba Maree, Mitchell's mother, told CNN in an exclusive interview. "I'd rather have my child … nothing will ever, ever, ever, ever take the place of my child. To me, this is blood money, and I will not stop until the people involved with her death are held responsible."
Maree told CNN that she is calling for a criminal investigation into the death. She believes her daughter was neglected by the guards because she was transgender.
Convicted in Union County, Georgia in 2015, court documents show Mitchell was sentenced to 10 years in prison after pleading guilty to robbery by intimidation.
In the lawsuit filing, Sheba Maree, her mother, stated that she had called prison staff December 2, after receiving a letter from her daughter warning that she was going to kill herself. Maree indicated in the lawsuit that she had called staff at Valdosta warning them to keep an eye on Mitchell, who suffered from schizophrenia, bipolar disorder, and gender identity issues.
The lawsuit also said that Mitchell had a history of hurting herself.
According to the suit filed in 2019, Mitchell had been approved for gender reassignment surgery but was being held at Valdosta State Prison, a men's prison. Albany, Georgia's NBC/ABC-affiliated television station WALB 10 reported that the lawsuit focuses a lot on what happened between 1:30 and 2:00 p.m. that day that Mitchell committed suicide.
Around 1:30 p.m., the suit says Mitchell asked an attendant to find corrections officer, James Igou, and a sergeant, Wallace Richardson.
Richardson is not named as a defendant in the current version of the lawsuit, but he was named as a defendant in the original version filed with the court.
The lawsuit said Igou went to Mitchell's cell and saw a noose around her neck.
The suit accuses Igou of taunting her and encouraging her to commit suicide.
Around 1:35 p.m., they say Igou walked away, and at least one other inmate told him Mitchell was committing suicide.
They say he laughed and shouted that she should wait until he got back because he "wanted to see."
Before he returned, the lawsuit says Mitchell hanged herself.
Meanwhile, Igou told the sergeant that Mitchell intended to commit suicide, and an inmate told the sergeant Mitchell was hanging in her cell.
Around 1:40 p.m., the lawsuit implies Igou and the sergeant took their time getting back to the cell. A minute later, they say Igou left, and the sergeant stood outside the open cell door a few feet from where Mitchell's body was hanging. Around 1:45, the suit says Richardson closed Mitchell's cell, locked it, and walked away.
Two minutes later, Igou, the sergeant, and another officer walked back. At some point between 1:47 and 1:54 p.m., the lawsuit says Igou and Richardson handcuffed Mitchell. Around 1:54 p.m., Mitchell's parents say she was cut down.
Records from Lowndes County show a 911 call was made around 1:57 p.m., apparently from a staff member.
This is a transcript of that call:
Caller: "What time is it? 1357. Okay, okay."
Dispatcher: "Lowndes County 911, where is your emergency?"
Caller: "Hey, can I get an ambulance dispatched to Valdosta State Prison?"
Dispatcher: "Okay. What's the address there?"
Caller: "It's 3259 Val Tech Road."
Dispatcher: "Okay. Is this the main prison?"
Caller: "Yes. Come in by the tower. I'm not sure of the nature of the emergency, but everybody's running. So, we need them like real fast."
Dispatcher: "You need an ambulance?"
Caller: "Yes, but I'm not sure why."
Dispatcher: "You don't know any patient information?"
Caller: "No, I don't. I just heard them call it over the radio, to call 911, like 1018."
Dispatcher: "We're going to have to know what's going on at some point."
Caller: "Unresponsive. Unresponsive. They're doing CPR."
Dispatcher: "Okay, well there's a difference between CPR and somebody unresponsive. So, they're not breathing?"
Caller: "Okay, they're doing CPR. I'm watching them. They're doing CPR."
Dispatcher: "Okay, you've got a 'code blue.'"
Caller: "Yeah."
Dispatcher: "Okay. We'll get them on the way."
Mitchell was pronounced dead at the hospital two days later.
The Georgia Department of Corrections is currently under investigation by the U.S. Department of Justice Civil Rights Division for years of reported homicides inside prisons, prisoner-on-prisoner violence and the sexual abuse of gay, lesbian and transgender prisoners by other inmates and staffers.
Family members, concerned residents and civil rights organizations including the ACLU of Georgia have filed complaints about the situation within the state's correctional system that has been described as inhumane condition. pointing to such issues as feces- and urine-covered cells due to sewage backups and prisoner-on-prisoner violence.