Group of 30 LGBTI migrants enter Mexico from Guatemala
Group crossed river separating two countries on Friday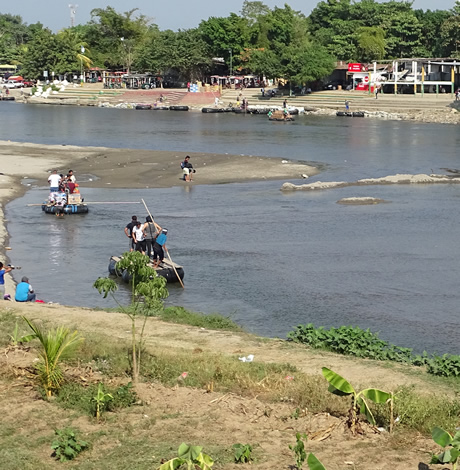 CIUDAD HIDALGO, Mexico — A group of 30 LGBTI migrants entered Mexico from Guatemala on Friday.
Estuardo Moscoso of Asociación Lambda, a Guatemala City-based advocacy group that provides assistance to LGBTI migrants, told the Washington Blade the migrants who are from Guatemala, Honduras and El Salvador crossed the Suchiate River, which marks the border between Guatemala and Mexico, and arrived in Ciudad Hidalgo in Mexico's Chiapas state. Moscoso said the migrants are currently traveling to Tapachula, a city that is roughly 30 miles northwest of Ciudad Hidalgo.
Rampant violence and poverty have prompted tens of thousands of Central Americans to join migrant caravans over the last year.
The latest migrant caravan left San Pedro Sula, Honduras, on Jan. 14.
Many of the LGBTI migrants who have joined these groups are fleeing violence in their countries of origin based on their sexual orientation and/or gender identity. Gangs, human traffickers and other criminals also target them as they travel through the region.
Asociación Lambda and groups in Tapachula — Una Mano Amiga and Brigada Callejera de Apoyo a la Mujer "Elisa Martínez", two local LGBTI advocacy and HIV/AIDS service organizations, and the Fray Matías de Córdova Human Rights Center — offer food, clothing, shelter, personal hygiene products and other basic assistance to migrants who are traveling through the region.
Asociación Lambda and Una Mano Amiga last April provided assistance to Roxsana Hernández, a transgender Honduran woman with HIV who died in U.S. Immigration and Customs Enforcement custody in New Mexico on May 25, before she traveled to the Mexico-U.S. border and asked for asylum at the San Ysidro Port of Entry south of San Diego. Advocates in Mexico and Guatemala with whom the Blade has spoken in recent days say President Trump's anti-immigrant rhetoric and policies that include his continued demand for a border wall has not deterred migrants who hope to seek refuge in the U.S.
"We are not delinquents," Moscoso told the Blade on Friday during an interview at Asociación Lambda's Guatemala City offices. "We are saving our lives."
U.S. official meets with Brittney Griner in Russia
Consular visit took place on May 19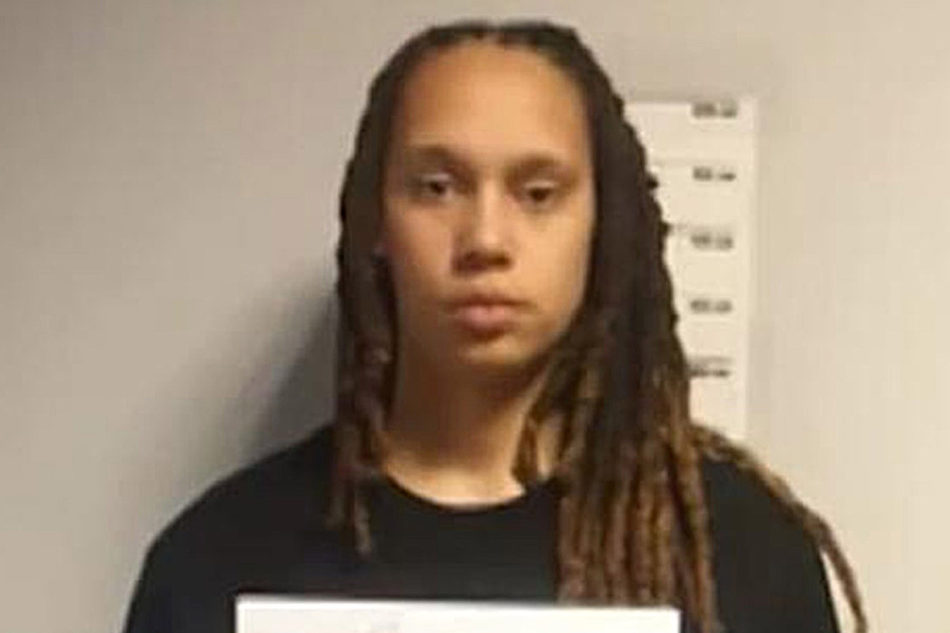 MOSCOW — A U.S. consular official on May 19 visited detained WNBA star Brittney Griner in Russia.
State Department spokesperson Ned Price on Friday told reporters during a virtual briefing the officer "found her continuing to do as well as could be expected under these exceedingly challenging circumstances." The officer met with Griner two days after U.S. Ambassador to Russia John Sullivan said Russian officials had denied consular visits with her three times this month.
"Our message is a clear and simple one," said Price. "We continue to insist that Russia allow consistent and timely consular access to all U.S. citizen detainees. One-off visits are not sufficient, and we will continue to call on Moscow to uphold its commitments under the Vienna Convention for consistent and timely access as well."
Griner — a center for the Phoenix Mercury and a two-time Olympic gold medalist who is a lesbian and married to her wife — was taken into custody at Moscow's Sheremetyevo Airport in February. Russian officials said customs inspectors found hashish oil in her luggage.
The State Department has determined Russia "wrongfully detained" Griner.
A Russian court on May 13 extended her detention for another month. The Women's National Basketball Players Association, a union that represents WNBA players, has endorsed a petition that urges the Biden administration to "prioritize" Griner's release.
Secretary of State Antony Blinken spoke with Griner's wife, Cherelle Griner, on May 14.
100+ confirmed cases of monkeypox in 12 countries & spreading
A notable proportion of cases in the UK and across Europe have been found in gay & bisexual men health officials say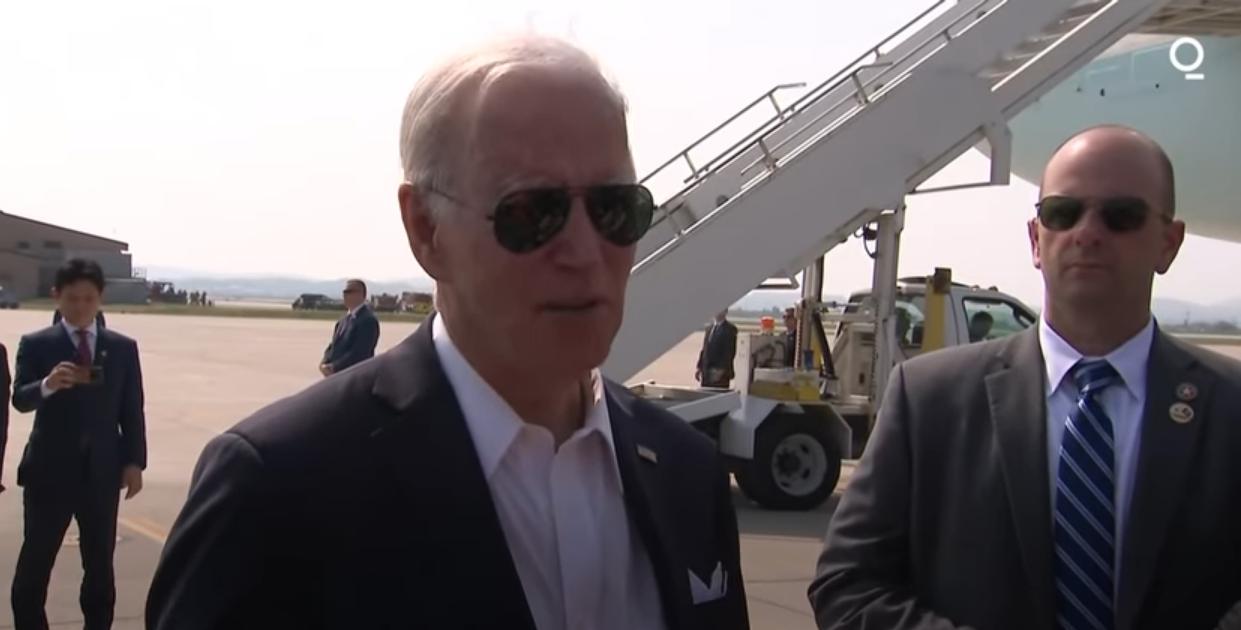 COPENHAGEN, Denmark – Dr. Hans Henri P. Kluge, the Regional Director of Europe for the World Health Organisation (WHO) is warning that confirmed cases of monkeypox, which is most often seen in West and Central Africa, has escalated in Europe and elsewhere globally.
The United Kingdom, Spain, Portugal, Germany, Belgium, France, the Netherlands, Italy and Sweden – as well as the U.S., Canada and Australia are all reporting cases
"The situation is evolving and WHO expects there will be more cases of monkeypox identified as surveillance expands in non-endemic countries," Kluge said.
In Britain, the UK Health Security Agency's Chief Medical Adviser Dr. Susan Hopkins noted in a statement released this past weekend:
"We anticipated that further cases would be detected through our active case finding with NHS services and heightened vigilance among healthcare professionals. We expect this increase to continue in the coming days and for more cases to be identified in the wider community. Alongside this we are receiving reports of further cases being identified in other countries globally.
Because the virus spreads through close contact, we are urging everyone to be aware of any unusual rashes or lesions and to contact National Health Service or a sexual health service if they have any concerns. Please contact clinics ahead of your visit and avoid close contact with others until you have been seen by a clinician.
A notable proportion of recent cases in the UK and Europe have been found in gay and bisexual men so we are particularly encouraging them to be alert to the symptoms and seek help if concerned.
Clinicians should be alert to any individual presenting with unusual rashes without a clear alternative diagnosis and should contact specialist services for advice," she added.
Monkeypox, which can be transmitted by droplets and by close contact with infected skin lesions or contaminated materials, usually incubates in people for 6 to 13 days before symptoms appear.
UKHSA notes that this rare virus, in the same family as smallpox, has not previously been described as a sexually transmitted infection, but it it can be passed on through very close human contact, such as touching blood or body fluids or prolonged exposure to the respiratory droplets of an infected person. It can also been transmitted with clothing or linens used by an infected person.
In Washington D.C., Dr. Ashish Jha, the White House Covid-19 response coordinator, told ABC he wouldn't be surprised if the US saw "a few more" cases of monkeypox in the coming days.
"But I feel like this is a virus we understand, we have vaccines against it, we have treatments against it, and it's spread very differently than SARS-CoV-2" — the virus that causes Covid-19, Jha told ABC's Martha Raddatz on Sunday.
Traveling in Asia, President Joe Biden told CNN's Kaitlan Collins as he was preparing board Air Force One to depart South Korea on Sunday; "They haven't told me the level of exposure yet, but it is something that everybody should be concerned about," he said.
"We're working on it hard to figure out what we do and what vaccine, if any, might be available for it. It is a concern in that if it were to spread it would be consequential. That's all they told me," the president added.
CNN reported that the US Centers for Disease Control and Prevention is evaluating whether a smallpox vaccine should be offered to health care workers treating monkeypox patients and other people who may be at "high risk" for exposure to monkeypox.
UK Health Security Agency's Hopkins cautions that people should be aware of monkeypox — but that the risk to the general population "remains extremely low at the moment."
"I think people need to be alert to it," said Hopkins. "We really want clinicians to be alert to it and send the test if they're concerned."
Hopkins also said based on reports from Africa, the UKHSA knows certain people are "much more at risk of severe disease, particularly immunosuppressed individuals or young children.
"While there is "no direct vaccine for monkeypox," she said, "we are using a form of smallpox vaccine or third-generation smallpox vaccine that's safe on individuals who are contacts of cases."
Symptoms
Initial symptoms of monkeypox include fever, headache, muscle aches, backache, swollen lymph nodes, chills and exhaustion. A rash can develop, often beginning on the face, then spreading to other parts of the body including the genitals.
The rash changes and goes through different stages, and can look like chickenpox or syphilis, before finally forming a scab, which later falls off.
"A feature that distinguishes infection with monkeypox from that of smallpox is the development of swollen lymph nodes," the CDC said.
Biden Comments On Monkeypox As He Leaves South Korea:
High school students in Maine rescue Pride parade & festival
Maine's motto is "Dirigo" Latin for "I Lead." In keeping with that spirit a group of teens stepped up to make sure Pride happens this year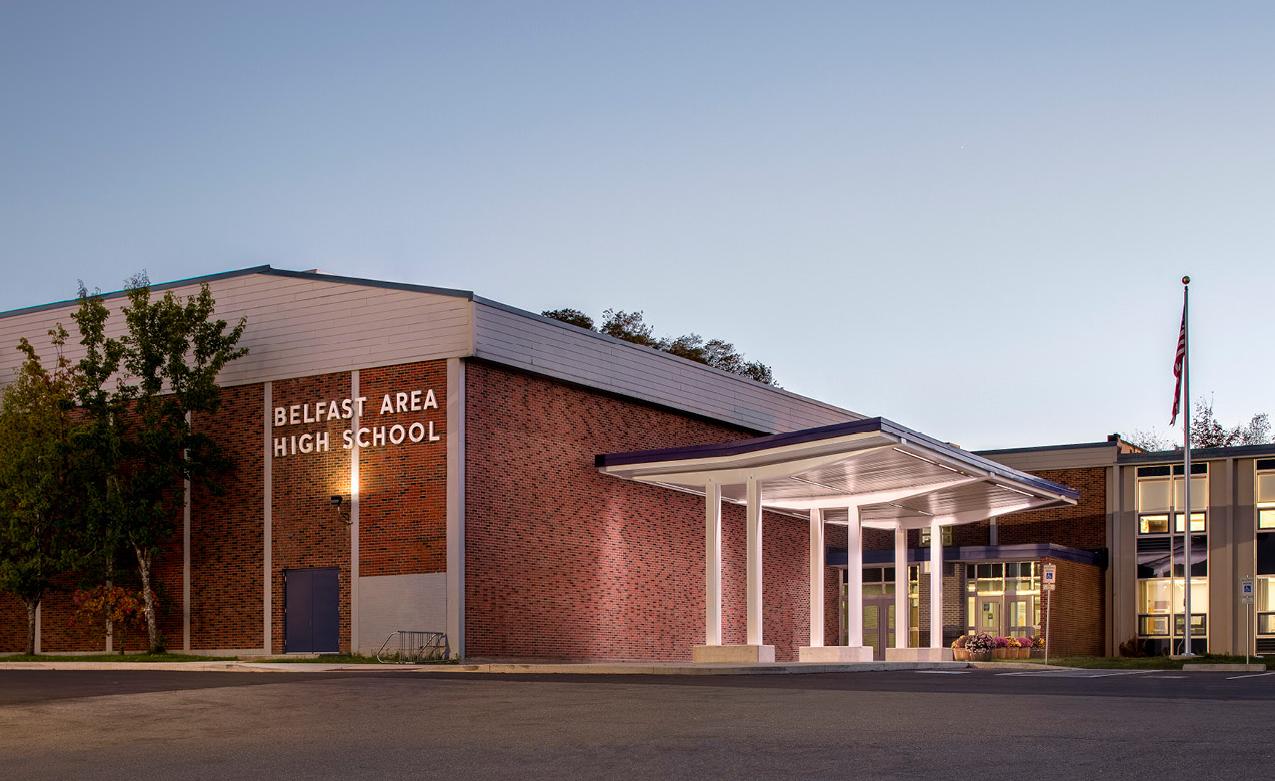 BELFAST, Me. – Located at the mouth of the Passagassawakeag River estuary on Belfast Bay and Penobscot Bay, Belfast is a coastal city of 6,938 people and county seat for Waldo County, 51 miles Southwest of Bangor.
The city is known for being a significant tourist destination in the region over the years due to its antique buildings, historic districts, theater and arts, delicious food, and opportunities to get out into nature.
This year it will be a destination for LGBTQ+ Mainers to celebrate Pride- thanks to some dedicated high schoolers.
The state motto of Maine is "Dirigo" which is Latin for "I Direct" or "I Lead." In keeping with that spirit, The Bangor Daily News reported that when no adults would revive the community Pride parade in Belfast, a group of motivated Belfast Area High School students stepped up to make sure that the event — which has been on a pandemic hiatus — happens this year.
The city's first-ever Pride parade and festival took place in 2016, and became an annual tradition. But no adult organizers had come forward this year to keep the tradition going, the paper reported.
Enter members of the Gender and Sexuality Alliance, which formed at Belfast Area High School eight years ago. According to the Daily News, Willa Bywater, 17-year-old president of the school's GSA decided that keeping Pride alive, especially after the lock-downs and isolation of the coronavirus pandemic, was a critical need not just only for Belfast's LGBTQ+ community but others as well.
Bywater and her fellow 20 club members secured a permit from the city of Belfast, found sponsors, raised money for banners, flags and other expenses and grappled with the procuring of liability insurance. Ultimately, the high school agreed to cover the event under the school's policy, a move that surprised and pleased the teens, Annie Gray, the club's co-advisor told the Daily News.
Bywater noted that it has been a lot of work to organize the parade — but it's well worth it.
"I think that this is the Pride parade for Waldo County, and it feels really important," she said. "After all these years of COVID, it's important to remind ourselves that we're all still here and still going."
The students found support from local businesses the Daily News also reported.
Seth Thayer, a local businessman who was delighted that the high school students have taken the initiative to organize the event and that it will happen again this year. There's something special about the way that rainbow flags fly from homes and businesses all over the city during Pride, he told the paper.
"The thing I love about Pride is that the whole town is involved," he said. "It's such an isolating feeling, to have to hide yourself. And just to see that visual support from people that you don't know, just seeing the Pride flag, it's a powerful thing. I'm excited that it's going to happen."
Thayer said he was glad to make a financial contribution to the students, who have been canvassing for donations.
"I'm really happy that the high schoolers took it over," he said. "I think they'll do a good job. Kids always bring a new energy to things."
Those interested in participating in the Belfast Pride parade are asked to meet at Belfast Area High School at 10:30 a.m. Saturday, June 4, and the parade will begin at 11 a.m. The parade will end just before the Public Landing and Heritage Park.