February 8, 2019 at 9:14 am PST | by Andrew L. Reback
The State of our Union's immigration mess
Washington, D.C. may be regurgitating toward another government shutdown over immigration. Despite this apparent calamitous course, we do have some viable options on the political menu, depending on the size of President Trump's appetite. Some fast food for thought.  It's almost Feb. 15, and the extra value menu of talking points about immigration today boils down to two major topics: our DACA "Dreamers," and that wall. So let's dig in.
Deferred Action for Childhood Arrivals (DACA), created through Executive Order by President Obama, took effect in August 2012. The program allows persons brought to the United States before their 16th birthday, AND prior to June 15, 2007, to apply for temporary relief from "Removal" (deportation). An applicant must prove they have completed high school or are currently enrolled and attending school, and must prove good moral character—meaning no significant criminal history. Most importantly, along with this temporary relief from Removal, DACA holders may also apply for an Employment Authorization Document (EAD) card, also called a Work Permit, renewable every two years with a government fee, of course.    
Today, the reality for DACA holders is a perpetual circle of relief and angst. They are a vulnerable population that our leaders shamefully toss around like a political football to score points against one another. DACA provides two-year temporary relief from deportation, and a temporary work permit. But DACA holders have no ability to travel abroad and legally reenter the United States. So we have a whole population of young working folks, legally working and paying taxes, who cannot travel abroad, apply for benefits at home, or take any pathway to American citizenship. These are the reasons why Trump's offer to simply extend DACA for three more years in exchange for a permanent border wall is shameful and ridiculous. The Democrats are right to reject this proposal.         
Comprehensive immigration reform is needed but terribly unlikely before Feb. 15 or even in the next 12 months. So instead of shutdown after shutdown, with the constant threat of a dangerously fake national emergency designed to construct the most idiotic piece of infrastructure humanity has ever imagined, here is one immigration lawyer's more practical proposal for compromise. 
First: permanently legalize DACA holders using the "Dream Act" template that already passed the Senate years ago. That Dream Act essentially was "DACA Plus" that provided a pathway to citizenship. Polling shows there is general consensus for this idea across both parties and among the American public.
Second: legalize the parents of the Dreamers using the Deferred Action for Parents of Americans (DAPA) model that Obama tried to implement in 2014 before being blocked by the courts. The DAPA program would grant Deferred Action status to the undocumented parents of U.S. citizens and U.S. green card holders. After a certain period of time (to be negotiated), allow DAPA holders to apply for green cards so they, too, can get on the pathway to citizenship. 
Third: provide the same Deferred Action relief with eventual pathway to citizenship to most, if not all, current holders of Temporary Protected Status (TPS). 
Fourth: update the Immigration and Nationality Act (INA) at Section 245(i). That section allows persons who either have entered without inspection (i.e., illegally crossed the border), or have overstayed visas, to apply for green cards based on the petition of a qualifying family member or an employer-sponsor, even though they would otherwise be ineligible to apply for a green card by paying a $1,000 fine as the penalty for their illegal entry or visa overstay. 
The update to Section 245(i) is needed to correct the massive problems rooted in the laws of "Unlawful Presence." Unlawful Presence is the legal ramification suffered once someone has been found unlawfully inside US territory beyond six months.  Once tagged with "Unlawful Presence," a series of "Bars to Reentry" can kick in that can prohibit lawful reentry to the US under a 3-year bar, a 10-year bar, or a permanent bar.  These bars to reentry have stoked the population of undocumented immigrants in this country since Unlawful Presence became law in 1997. 
The reason is simple. Someone with Unlawful Presence is unlikely and ill advised to ever leave the U.S. because they have little-to-no-hope of ever returning legally under current law.
Congress' last update of Section 245(i) set a petition filing cutoff date for April 30, 2001, meaning anyone with a petition filed by that date could obtain a green card by paying the penalty, if no further immigration laws were violated. Reviving this law with a new cutoff date sometime into 2020 would legalize millions of undocumented immigrants while at the same time providing billions of dollars of penalty fees in revenue to the government.
These funds from Immigration Petition filing fees could then be used for enhanced border technology, border security, hiring more immigration judges—which are sorely needed—and, dare I say, further physical barriers, but only where locally deemed appropriate.   
This is just the opinion of one concerned immigration attorney on the front line, who represents dozens of DACA and TPS holders, and who is married to a Mexican immigrant.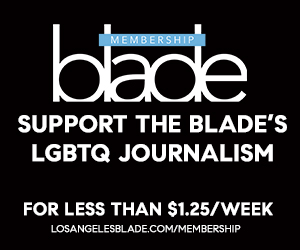 Sign Up for Blade eBlasts