Lawsuit alleges sexual battery of male gay & bi students by USC student health doctor
"They are all friends of friends who we spoke to. That's how it all started"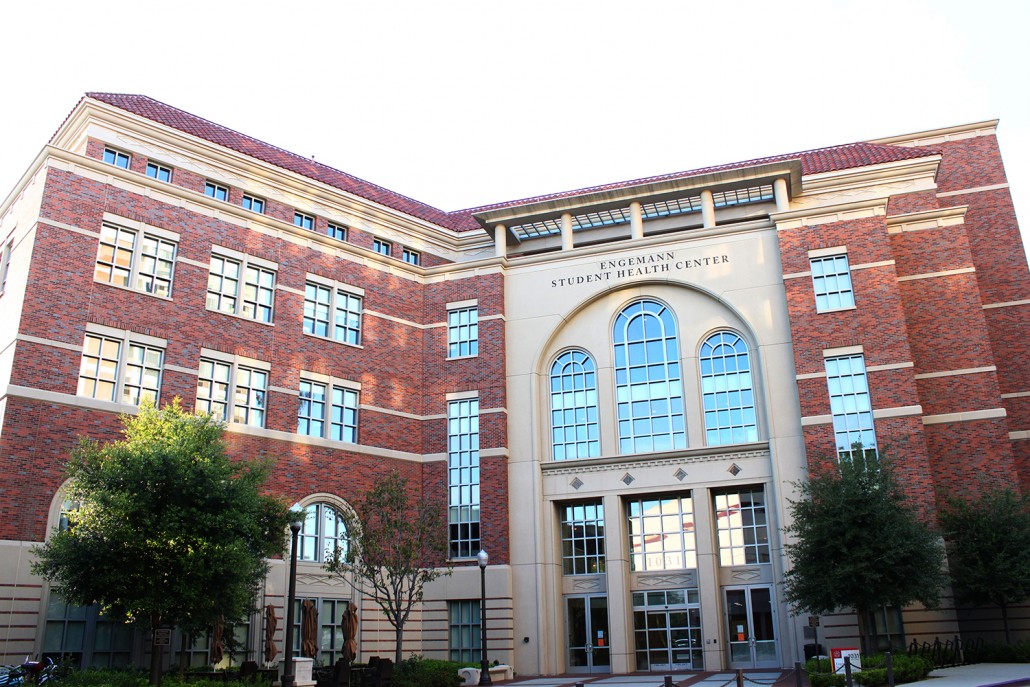 LOS ANGELES – A lawsuit filed Monday in Los Angeles Superior Court by six former University of Southern California student alumni, all gay or bisexual, alleges that Dr. Dennis A. Kelly discriminated against and battered them while he was serving as the only full-time men's sexual health doctor at the Engemann Student Health Center on the USC campus.
The plaintiff's, who were identified in the court documents as 'John Does' to protect their privacy, claim that Kelly shamed and humiliated them for engaging in sexual acts with other men, questioned their sexual history, and used "demeaning and derogatory" terms.
Brenda Maceo, a spokesperson for USC, told the Los Angeles Blade the university's administration including USC's interim President Wanda M. Austin and Carol Mauch Amir, senior vice president for legal affairs and professionalism are "well aware of the lawsuit and are very concerned by its allegations."
"We're working to understand the facts of this matter," Maceo said in a statement adding, "We care deeply about our entire Trojan family, including our LGBTQ community and take this matter very seriously. We will provide more information as it's available."
Kelly, 72, who resigned in August of 2018 after twenty years working at the student clinic as a primary care physician, denied any inappropriate behavior toward patients and called the lawsuit's allegations "terribly hurtful."
"I can't second-guess or question anything I've done," Kelly said in a phone interview Tuesday, February 12 with the Los Angeles Times. He added, "I know I did it all professionally and without any other motive."
The court documents state that Kelley specifically targeted USC's gay and bisexual and male student population, "all of whom were young adults and many of whom were visiting the doctor without a parent for the first time," alleging he subjected to "intrusive and medically unnecessary rectal examinations."
"Dr. Kelly did not treat heterosexual men in a similar manner and did not perform rectal examinations on heterosexual men who had similar sexual practices," the suit claims.
Attorneys Mikayla Gow Kellogg and Kelly Van Aken of the San Francisco based law firm of Kellogg & Van Aken LLP who are representing the former USC students in a statement on the firm's Facebook page wrote;
In the wake of news regarding Dr. George Tyndall's abuse of female students at USC, a number of male USC graduates contacted us about disturbing allegations regarding the men's health physician at USC's student health center: Dr. Dennis Kelly. These individuals allege Dr. Dennis Kelly engaged in inappropriate sexual misconduct and discriminated against them because they were gay and bisexual men. Our clients have shown incredible courage in coming forward with their private and sensitive experiences with Dr. Dennis Kelly and are committed to holding USC accountable for failing to protect its students. […]
Students put their trust in USC to provide them with safe and appropriate medical care. LGBTQ students are an especially vulnerable population on college campuses. Many of the gay and bisexual men who saw Dr. Kelly were inexperienced with sexual health visits and some were seeing a doctor without a parent present for the first time. We allege that Dr. Kelly took advantage of their vulnerability and inexperience to discriminate against gay and bisexual men and/or to satisfy his own sexual interests. Despite complaints made to staff at USC, USC continued to retain Dr. Dennis Kelly as the only men's health specialist at its student health center.
Speaking to The Times, Van Aken, said her firm was contacted by one of the plaintiffs, who in turn reached out to fellow alumni.
"They are all friends of friends who we spoke to. That's how it all started," Van Aken said.
Van Aken added that the plaintiffs did not formally report Kelly's alleged behavior to USC, nor did they contact police. One plaintiff said in court papers that he complained about Kelly to another doctor at the clinic, who responded that the rectal exam "shouldn't have happened."
Kelly, who described himself as an openly gay physician to the paper defended his actions telling The Times that he had devoted much of his career to counseling LGBTQ patients about ways to reduce the risks of their sexual behavior.
According to Kelly, he never used the graphic terms described in the lawsuit or performed unnecessary genital exams. He said he suspected his stern warnings about behavior that put patients at risk for sexually transmitted diseases were misinterpreted as condemnation or deviance.
Before filing the suit, the lawyers reviewed the plaintiffs' medical records and contacted experts in men's health. The experts opined "that the totality of the circumstances in the examination room was not within the standard of care," said attorney Mikayla Kellogg.
Additional Reporting by the Los Angeles Times
Los Angeles Mayor: Supreme Court decision "fundamentally un-American"
Mayor Eric Garcetti spoke to the Los Angeles Blade reflecting on Friday's U.S. Supreme Court reversal of Roe v. Wade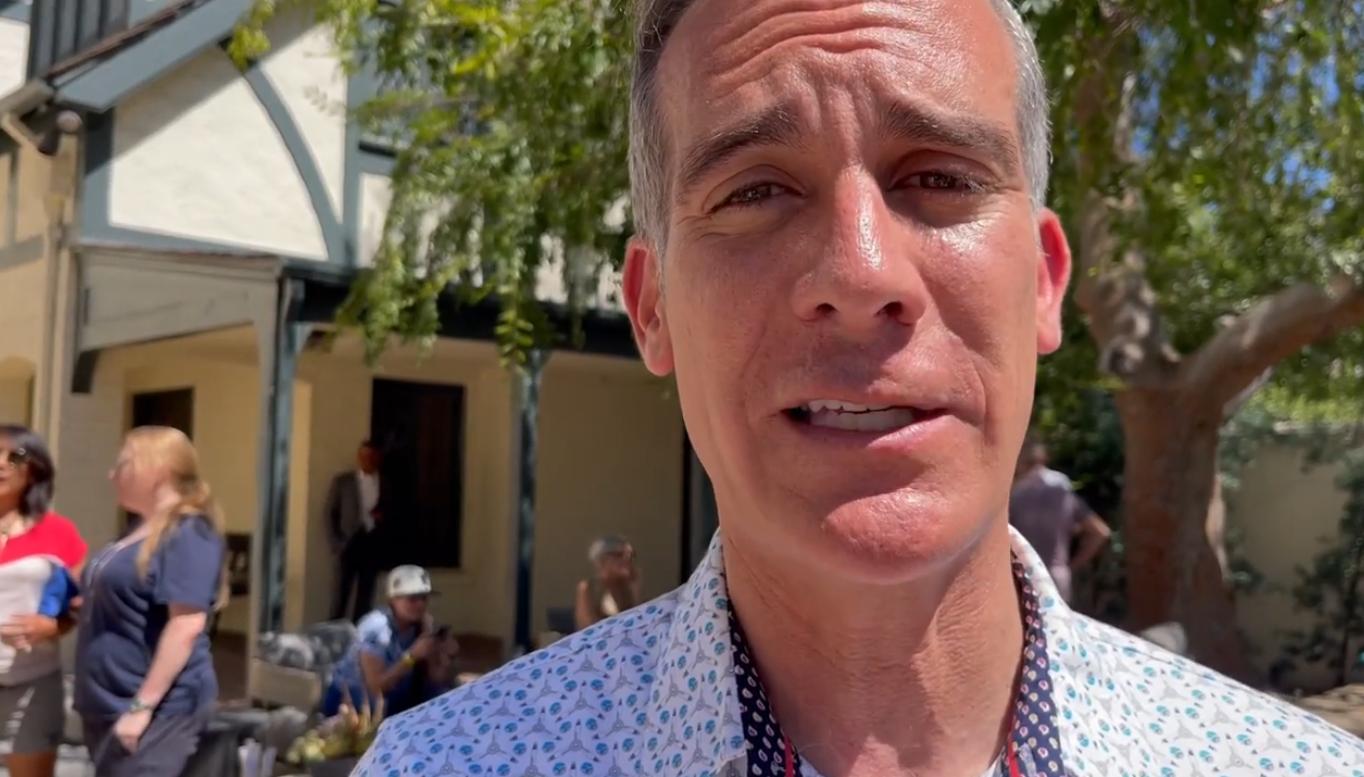 LOS ANGELES – During the Los Angeles Mayor's Pride Garden Party held at The Getty House, the official residence of the mayor Saturday afternoon, Mayor Eric Garcetti spoke to the Los Angeles Blade reflecting on Friday's U.S. Supreme Court reversal of Roe v. Wade.
Garcetti noted that "here in LA we defend those rights" after taking aim at the actions of the high court Friday in the ruling on the Mississippi case of Dobbs v. Jackson Women's Health clinic. "Make no mistake, we have to be active," Garcetti added.
WATCH:
Reminder: 101 closed through DTLA until 10pm Sunday
The closure began at 10 p.m. Saturday and will be completed by 10 p.m. Sunday, the Los Angeles Bureau of Engineering announced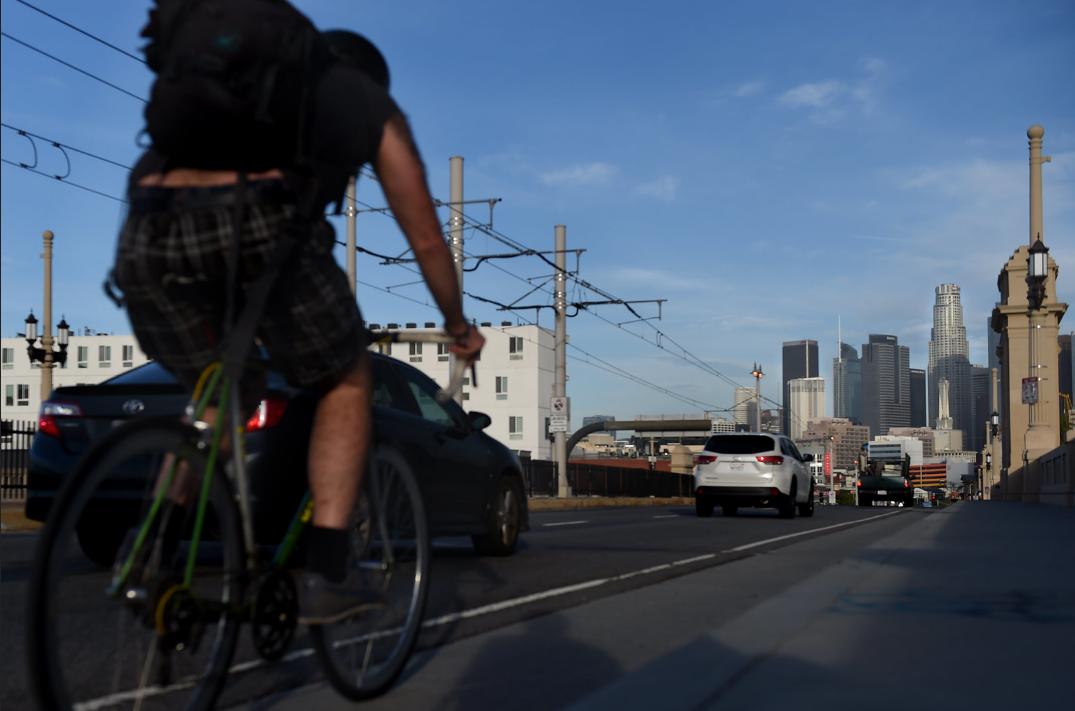 LOS ANGELES – (KTLA) Motorists are being reminded that the stretch of 101 through the downtown area of Los Angeles is shut down for road restoration and reconstruction work.
KTLA reported the closure began at 10 p.m. Saturday and will be completed by 10 p.m. Sunday, the Los Angeles Bureau of Engineering announced.
The 24-hour closure between State Route 60 and the 10 Freeway interchange is needed for the Sixth Street Viaduct Replacement Project, which aims to replace the original, seismically-deficient structure built in 1932, authorities said.
During the closure, the California Department of Transportation will also be doing slab replacement work along the same stretch of the 101 Freeway.
The closure will center around the east side of the viaduct construction site in Boyle Heights. While the stretch is closed, drivers headed west on State Route 60 from the Pomona area will not be able to access the 101, officials said.
Off-ramps and on-ramps in the area will also be closed during as road work gets underway.
Drivers who reach the closure will see signs directing them to a detour.
The new $588 million viaduct is expected to be completed in Summer of 2022, stretching between Boyle Heights and the Arts District.
Officials say it is the largest bridge project in the history of Los Angeles.
LA-DWP & Mayor Garcetti announce new outdoor watering restrictions
Sprinkler watering will be allowed Monday & Friday at odd-numbered addresses in the city, and even-numbered addresses on Thursday & Sunday

LOS ANGELES – In a press conference Tuesday Los Angeles Mayor Eric Garcetti and officials from the Los Angeles Department of Water and Power (LADWP) announced that outdoor watering in the city will be restricted to two days a week starting June 1.
The announcement comes as the Metropolitan Water District of Southern California declared an unprecedented water shortage emergency two weeks ago, imposing restrictions after MWD's board voted to adopt the emergency measures to "reduce non-essential water use" in certain areas. Cities and smaller water suppliers that get water from MWD are required to start restricting outdoor watering to one day a week, or to find other ways to cut usage to a new monthly allocation limit.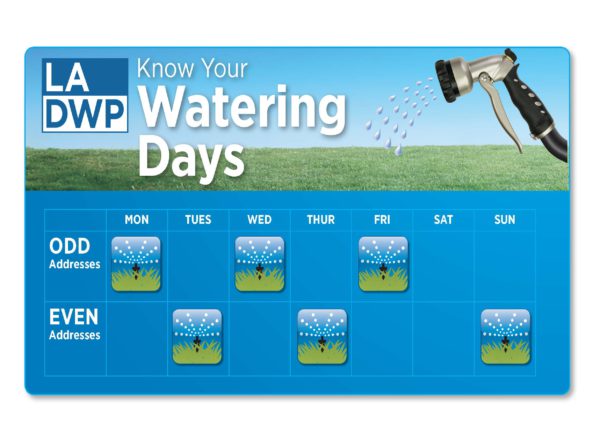 In Tuesday's press conference Mayor Garcetti said L.A.'s two-day limit was still more lenient than the one imposed by the Metropolitan Water District of Southern California, which has ordered many of its member agencies to restrict outdoor watering to once a week.
Sprinkler watering will be allowed on Monday and Friday at odd-numbered addresses in the city, and even-numbered addresses on Thursday and Sunday.