Jussie Smollett, hate crimes, and the ignored white 'domestic terrorist'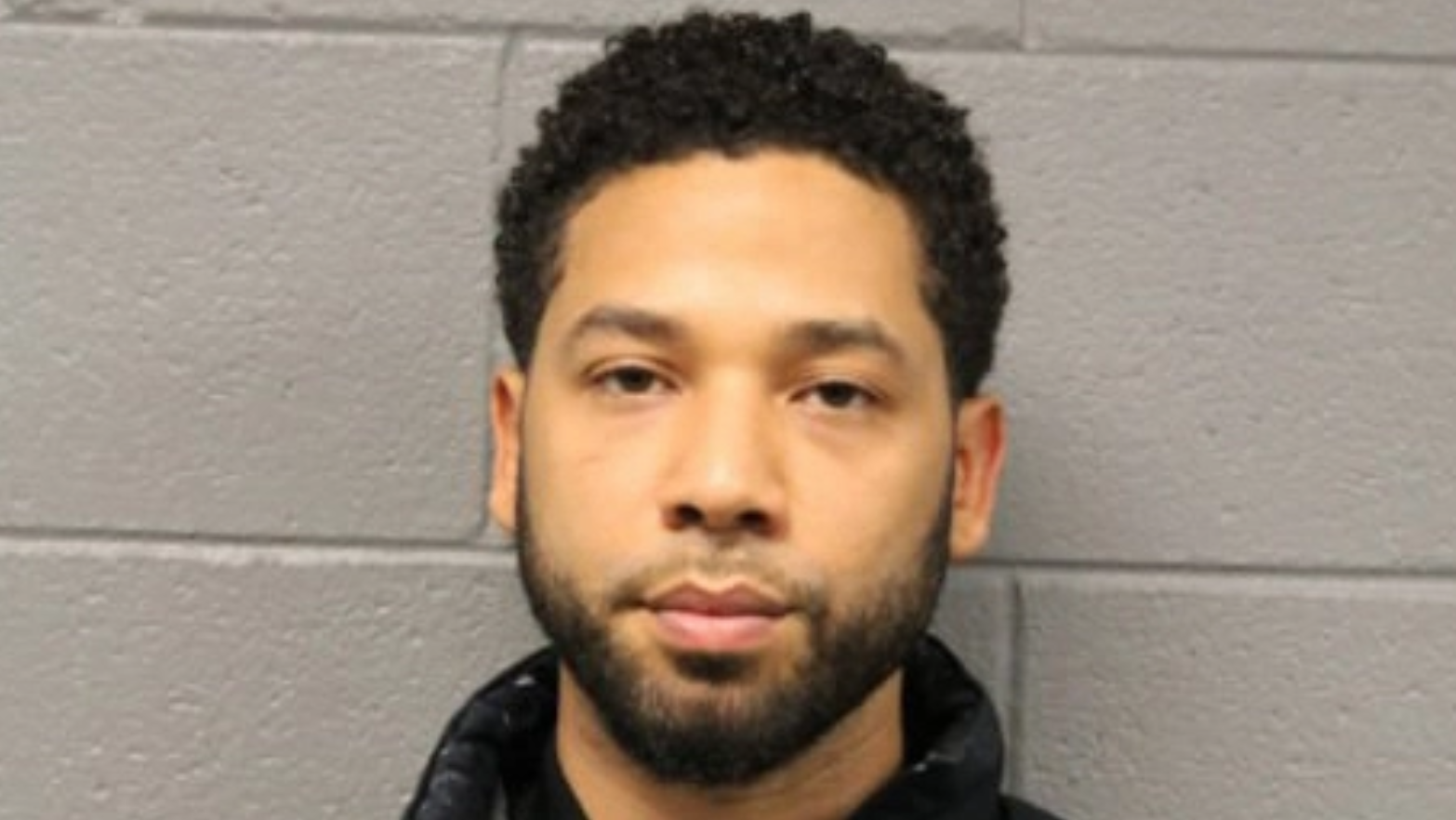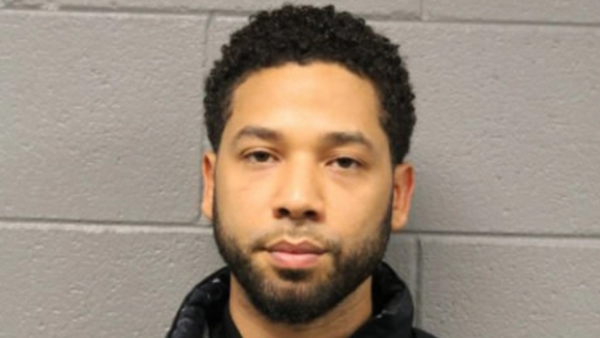 "Empire" actor Jussie Smollett was charged in Chicago Thursday on one felony count of disorderly conduct for filing a false police report. The judge set Smollett's bond at $100,000, which he posted almost immediately. The gay African American actor was then released from custody late afternoon, silently escorted by bodyguards through a gaggle of reporters as he left Cook County Jail.
"I am left hanging my head and asking, 'Why? Why would anyone, especially an African American man, use the symbolism of a noose to make false accusations?" Chicago Police Superintendent Eddie Johnson, also African American, fumed in the press conference earlier that morning, describing the rope Smollett alleged had been placed around his neck by attackers supposedly wearing MAGA hats and screaming racist and homophobic slurs.
"How could someone look at the hatred and suffering associated with that symbol and see an opportunity to manipulate that symbol to further his own public profile? How can an individual who has been embraced by the city of Chicago turn around and slap everyone in this city in the face by making these false claims?"
Johnson also said Smollett had faked a letter using racist and homophobic language a week prior to his alleged attack. When that didn't get him the attention he was apparently seeking – including from the FBI Chicago field office — Smollett then allegedly orchestrated the attack against him with the Osundairo brothers, who he knew. One brother was an extra on "Empire" and the other was Smollett's personal trainer. The actor allegedly paid the brothers $3,500 to stage the attack, apparently because Smollett was "dissatisfied with his salary," investigators claimed.
"Smollett took advantage of the pain and anger of racism to promote his career," Johnson said. "This publicity stunt was a scar that Chicago didn't earn, and certainly didn't deserve."
President Trump responded early to reports of Smollott 's emerging legal troubles, tweeting:

Trump tweeted nothing, however, about self-proclaimed white nationalist in Greenbelt, Maryland— U.S. Coast Guard Lieutenant Christoper Paul Hasson — who was arrested Friday, Feb. 15, on firearm and drug charges that prosecutors called "the proverbial tip of the iceberg," according to court documents. FBI agents arrested Hasson, 49, and found a stockpile of weapons and ammunition at his home in Silver Spring, Maryland. Hasson appeared before a US District Court Greenbelt Division judge for a detention hearing on Thursday.
"The defendant is a domestic terrorist, bent on committing acts dangerous to human life that are intended to affect governmental conduct," prosecutors wrote in court papers.  He is a white nationalist who "intends to murder innocent civilians on a scale rarely seen in this country."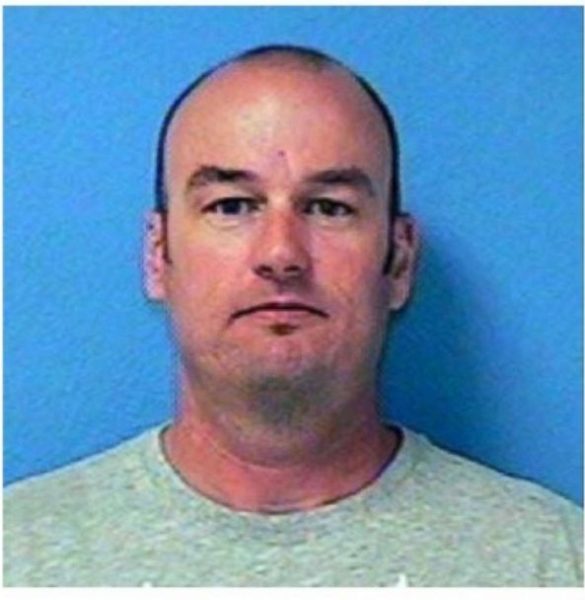 The U. S. attorney's office told Federal Magistrate Judge Charles Day that Hasson had drafted an email discussing biological attacks and had what appeared to be a hit list that included prominent California Democrats House Speaker Nancy Pelosi, Rep. Maxine Waters, and presidential candidate Sen. Kamala Harris. He also targeted media personalities such as gay CNN anchor Don Lemon.
Court filings indicate that Hasson has held white supremacist views for a while. In a September 2017 draft letter written to a neo-Nazi leader, Hasson "identified himself as a White Nationalist for over 30 years and advocated for 'focused violence' in order to establish a white homeland," prosecutors wrote in a court filing. In a June 2017 draft email, Hasson wrote that he was "dreaming of a way to kill almost every last person on the earth," and thought about how he could secure anthrax and toxins to create deadly biological attacks.
Hasson was ordered held without bail while federal prosecutors continue to gather evidence to support more serious charges involving what they characterized as a domestic terror plot.
Both the Smollett and Hasson incidents reflect an alarming trend that has occurred with greater frequency since 2016, especially in incidents involving the LGBTQ community, according to a number of hate crime experts.
As the effect of both cases continues to reverberate, the New York City Anti-Violence Project, in response to the Smollett case released this statement Thursday afternoon;
"The clients that walk into our offices every day are surviving a culture of violence against LGBTQ people, especially people of color and those of trans experience. It's unfortunate if anyone, especially someone with this large of a platform, would falsify any parts of a story of hate violence. Still, the reality is that far too many survivors aren't believed and don't get justice for the violence they experience.

That's why we are quick to affirm and believe survivors when they share their stories. For many LGBTQ people across this country, hate violence on the basis of their sexual orientation, gender identity, race, and a combination of all of those identities is a daily experience. Increasingly, these experiences with hate violence end up being fatal.

The reports collected through the National Coalition of Anti-Violence Programs show that the severity of violence reported by LGBTQ people has increased recently, and that those living under multiple forms of oppression face disproportionate rates of violence. These truths mustn't be overshadowed under these unique circumstances."
The LA LGBT Center also talked about hate crimes:
"The confusing and deeply unfortunate circumstances surrounding Jussie Smollett should not cloud the sobering facts about hate crimes in our nation. According to a report released by the Center for the Study of Hate and Extremism, hate crimes in our country's largest cities increased for the fifth consecutive year in 2018—with Los Angeles receiving its highest level of hate crime reports in a decade. Do not be distracted by Mr. Smollett's alleged staged attack. Hate crimes, particularly against people of color and the LGBT community, are real and on the rise. These facts should alarm all of us."
In fact, the Center on Hate and Extremism at California State University documented approximately two dozen confirmed or suspected instances of false reporting "hoaxes" of hate crimes from 2016 – 2018.
Speaking with the Los Angeles Blade Thursday afternoon, Heidi Beirich who leads the Southern Poverty Law Center's Intelligence Project, which publishes the award-winning Intelligence Report and the Hatewatch blog, said:
"While the FBI hate crimes statistics show a disturbing uptick in hate crimes being reported across the county and has reported an increased by 30 percent in the three-year period ending in 2017, we know that hate crime numbers are severely under-reported and an average of 250,000 people are victimized by hate crimes every year. The phenomenon of false reporting is rare and is a tiny number compared with the many thousands of hate crimes that the federal government says go unreported."
The Smollett case aside, some critics point to the attitudes expressed by Trump as a major contributing factor to the uptick in hate crimes with the president "giving the white supremacists and racists cover," one U.S. Justice Department official told the LA Blade under request of anonymity.
Smollett's attorneys, Todd Pugh and Victor Henderson, issued a statement to ET: "Like any other citizen, Mr. Smollett enjoys the presumption of innocence, particularly when there has been an investigation like this one where information, both true and false, has been repeatedly leaked. Given these circumstances, we intend to conduct a thorough investigation and to mount an aggressive defense."
The reaction to what appears to be a mound of evidence indicating that Smollett may have faked the hate crime to get attention varies, with many expressing profound disappointment while others are giving him the benefit of the doubt as he exercises his legal due process.
"This touches all the buttons," out GMA anchor Robin Roberts said on Thursday. "It's a setback for race relations, homophobia, MAGA supporters. I cannot think of another case where there is this anger on so many sides and you can understand why there would be."
Actor Wilson Cruz got into a heated exchange on Twitter. "Well, I know the character of the person which is why I find this very hard to believe," he tweeted. "I am, at the very least, going to give him his day in court. From what I remember from my high school civics class, it's THE AMERICAN THING TO DO."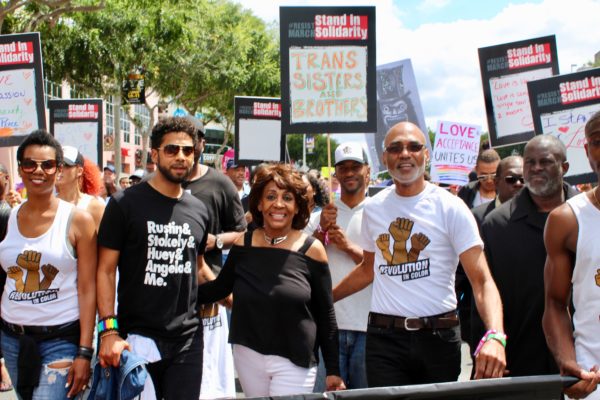 Longtime friends such as Phill Wilson are sticking by him. Wilson wrote on Facebook:
I have not previously spoken out publicly on the Jussie Smollett case because I couldn't bear to enter the social media feeding frenzy. I have no first-hand information about what happened to Jussie that night, but here is what I do know.

I met Jussie when he was 15 years old and I've developed a deep affection and respect for him. In the two decades that I've known him, he has always conducted himself with honesty, integrity, and basic decency. Long before Empire, before the fame, and before anyone in the public cared what he thought, said or did, Jussie volunteered his talent and time to helping people, raising awareness and money to fight HIV/AIDS in the US and South Africa. Once his career started to take off, Jussie expanded his activism and charity work to include dozens of non-profit causes. Jussie has been a tireless champion on behalf of LGBTQ people, Black people, immigrants, victims of gun violence, HBCUs and many others.

I also know the history of the Chicago Police Department, especially when it comes to Black folk. I know this not only from reading news stories and history books. I was born and raised in Chicago, and I watched a Chicago police officer lie under oath and accuse a member of my own family of a crime we were able to prove he did not commit.

I've worked with countless numbers of celebrities, elected officials and others over the years. I have never worked with anyone who was more willing than Jussie to lend his talent, time and money to help other people. Whatever the truth is, or whether we ever really find out the truth, our brother is in trouble. The current accusations are not consistent with the man I have known for over 20 years. I, for one, am not ready to abandon him.
And that is a concern—that victims of hate crimes may now fear coming forward. The LA LGBT Center offers help: "If you—or someone you know—have experienced an anti-LGBT hate crime, discrimination, harassment, or police misconduct, the Los Angeles LGBT Center can help protect and empower you. We provide comprehensive and affirming services, which includes assistance in filing a police report, to survivors of violence. For help or more information, contact the Center's Anti-Violence Project at [email protected] or 323-993-7673."
Staff reports contributed to this story
Federal judge issues mixed ruling in Kansas Trans case
Fort Riley Middle School, located on the sprawling home to the U.S. Army's First Division, has policies to protect LGBTQ+ students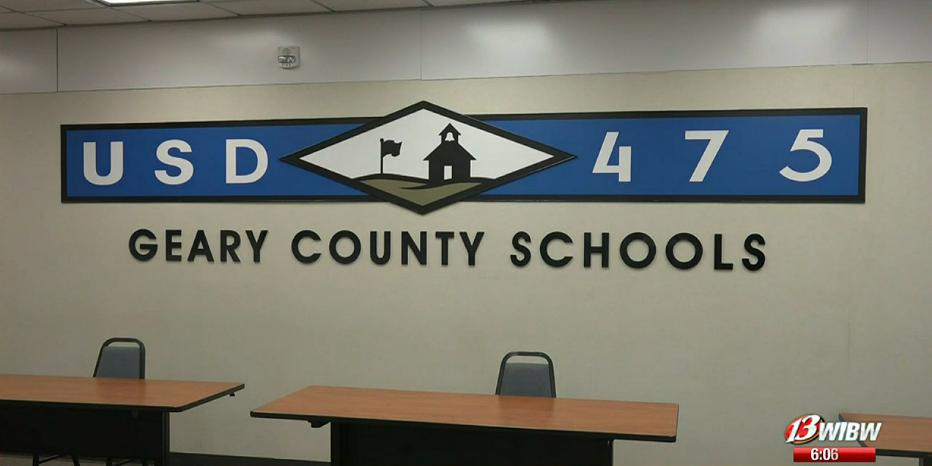 TOPEKA – In a ruling last week, a U. S. District Court allowed the Geary County Unified School District 475, (GCUSD 475) to continue its policy of requiring teachers and staff to respect trans students pronouns and additionally not out them to their parents.
However, Judge Holly Teeter sided with the teacher that brought the lawsuit prohibiting the GCUSD 475 from disciplining her for her refusal to follow policies based on her religious beliefs.
Fort Riley Middle School, located on the Ft. Riley post, the sprawling home to the U.S. Army's First Division, has a long standing set of policies to protect LGBTQ+ students.
A math teacher Pamela Ricard, sued Geary County Schools over LGBTQ anti-discrimination those policies claiming that those policies conflicted with her Christian beliefs. Ricard was represented by Alliance Defending Freedom, a conservative Christian legal advocacy group listed by the Southern Poverty Law Center as a hate group for its anti-LGBTQ+ lying and deceptive propaganda.
Teeter, was nominated by former President Donald Trump and on August 1, 2018, the U.S. Senate confirmed her as United States District Court Judge for the District of Kansas.
Topeka Capital-Journal journalist Jason Tidd reported , Teeter issued a preliminary injunction on Monday blocking the school from disciplining Ricard if she reveals preferred names and pronouns of her transgender students when communicating with their parents.
"The Court relies on Plaintiff's statements that she does not intend to communicate with a parent for the sole purpose of disclosing a student's preferred name and pronouns," Teeter wrote.
Ricard has two transgender students in her class, the judge wrote, neither of whom have authorized the district to disclose their preferred names and pronouns to their parents. While Ricard uses their preferred names in class and avoids pronouns, she has emailed parents using a student's legal name and biological pronouns, the Topeka Capital-Journal noted.
"Plaintiff believes that addressing students one way at school and a different way when speaking to their parents is dishonest," the opinion states. "Being dishonest violates her sincere religious beliefs."
According to the Topeka Capital-Journal, Teeter, ordered the injunction to remain in place until May 18 or until Ricard's contractual responsibilities to the district end, whichever comes last. Court records state that Ricard is not returning to work next year at Fort Riley Middle School, after teaching in the district since 2005.
Will Rapp, a statewide organizer for the Kansas chapter of GLSEN, told the Capital-Journal:
"Any effort to force teachers to out students to their guardians is a violation of young people's privacy and can place vulnerable young people in harm's way," Rapp said. "When transgender and nonbinary youth feel unsafe at school, they experience negative impacts not only to their health, but to their academic achievement and likelihood of graduating or moving to higher education opportunities.
"Attempts to forcibly out students also jeopardize educators' ability to foster trust and create the kind of safe school environment that allows young people to grow and learn without fear of harassment or discrimination."
WNBA players back petition for Biden to 'prioritize' Brittney Griner's release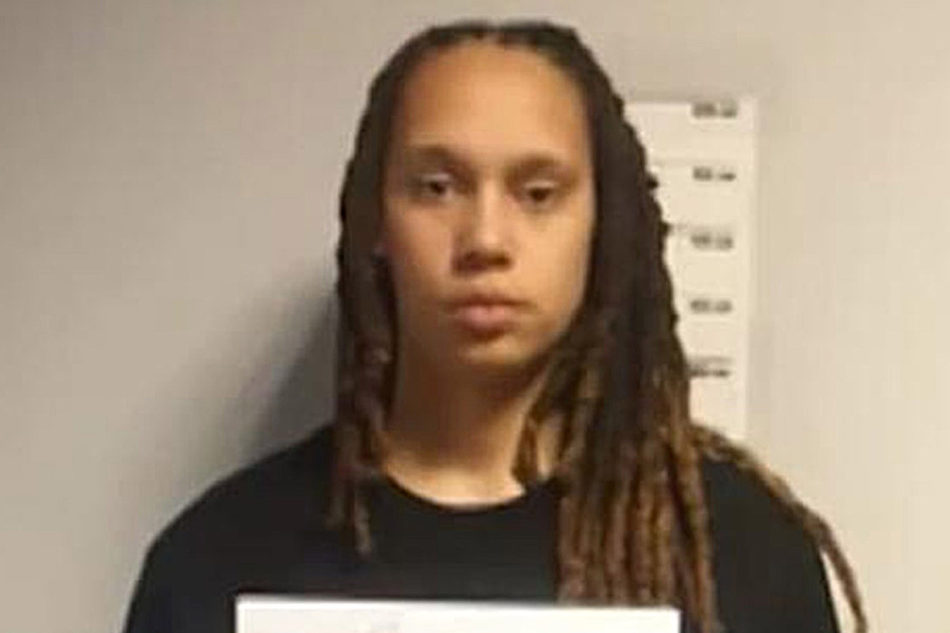 WASHINGTON — The Women's National Basketball Players Association has endorsed a petition that urges the Biden administration to "prioritize" WNBA star Brittney Griner's release.
"It is imperative that the U.S. government immediately address this human rights issue and do whatever is necessary to return Brittney home quickly and safely," reads the Change.org petition that Tamryn Spruill, a freelance journalist and author, created.
"The WNBPA and its members proudly join Tamryn Spruill, the creator of this petition, in demanding that lawmakers prioritize Griner's return," it continues. "White House and Biden adminsitration, we ask that you take action today—doing whatever is necessary—to bring Brittney Griner home swiftly and safely."
More than 135,000 people have signed the petition.
Spruill on Saturday in a tweet said the WNBPA, a union that represents WNBA players, partnered with them and Change.org "in demanding that our elected officials work urgently to gain BG's swift and safe release."
A new phase in the Brittney Griner/Change.org petition is underway! @TheWNBPA has partnered with me and @Change in demanding that our elected officials work urgently to gain BG's swift and safe release.

Details here:https://t.co/AHtb1DYcSI#WeAreBG

— Tamryn Spruill (@tamrynspruill) May 14, 2022
Griner — a center for the Phoenix Mercury and a two-time Olympic gold medalist who is a lesbian and married to her wife — was taken into custody at Moscow's Sheremetyevo Airport in February. Russian officials said customs inspectors found hashish oil in her luggage.
The State Department earlier this month determined Russia "wrongfully detained" Griner. A Russian court on Friday extended her detention for another month.
"The Russian system wrongfully detained Ms. Griner," then-White House Press Secretary Jen Psaki told reporters on Friday during her last White House briefing. "We take our responsibility to assist U.S. citizens seriously. And we will continue to press for fair and transparent treatment for all U.S. citizens when they are subject to legal processes overseas."

"Now, because the State Department recategorized her as wrongfully detained, it means that our Special Presidential Envoy for Hostage Affairs — it's quite a title but a well-deserved one — is going to be overseeing this case and leading the effort," added Psaki. "Because it's a deliberative process and we know from experience of bringing other Americans home, we're just not going to detail what those efforts look like at this point in time."
Griner faces up to 10 years in prison.
University of Wyoming graduates boo U.S. Senator for anti-trans remarks
"My reference to the existence of two sexes was intended to highlight the times- times in which the metric of biological sex is under debate"
During her speech delivered to the University of Wyoming's College of Arts and Sciences and the College of Education commencement Saturday afternoon, Republican U.S. Senator Cynthia Lummis told graduates that "the existence of two sexes, male and female" was a "fundamental scientific truth."
The audience's immediate reaction to her transphobic remarks were loud expressions of disapproval including jeering, boos, and demands she leave the podium.
The senator's remarks came in the latter third of her twenty-minute address which had primarily focused on the critical need for teachers and in the fields of agriculture and other endeavors she noted were Wyoming hallmarks.
In a statement released by her office Sunday, a spokesperson noted that Lummis was apologizing to those who felt "un-welcomed or disrespected" by the comments.
"My reference to the existence of two sexes was intended to highlight the times in which we find ourselves, times in which the metric of biological sex is under debate with potential implications for the shared Wyoming value of equality," the statement read.
"I share the fundamental belief that women and men are equal, but also acknowledge that there are biological differences and circumstances in which these differences need to be recognized. That being said, it was never my intention to make anyone feel un-welcomed or disrespected, and for that I apologize. I have appreciated hearing from members of the University of Wyoming community on this issue, and I look forward to continuing this dialogue."
Dr. Jenni Tabler, an Assistant Professor in the University of Wyoming's Sociology Program in the College of Arts and Sciences tweeted, pointing out the graduate's reactions along with the fact that the UW campus community had recently lost a Trans student to suicide, making the senator's remarks more hurtful.
The university's president also issued a statement Sunday expressing support for all members of the UW campus and community:
May 15, 2022
To the UW community:
On Saturday, the university celebrated spring 2022 commencement with a series of events that showcased the best of what makes us special: our students, our staff, our faculty and our ability to openly embrace and debate complex issues. One of our speakers made remarks regarding biological sex that many on campus take issue with. While we respect the right of all to express their views, from students to elected officials, we unequivocally state that UW is an institution that supports and celebrates its diverse communities that collectively make us the wonderful place that we are.
Thank you to the many students and families who celebrated with us this weekend. We welcome the incredible individuality and intellect of all our dynamic and diverse students and never want you to feel otherwise.
Sincerely,
Ed Seidel, President
Being overtly anti-trans at graduation in the same year we lost a trans student to suicide (even if she was oblivious) is beyond cruel.

— Jenni Tabler, PhD (@jenni_tabler) May 14, 2022
Hi 👋. If you are interested in the response of our university. There is a lot of reflection required to support students and the broader state. But we are also people. I'm just a person who lost a student this year. I want all my students to feel seen and to live and thrive. pic.twitter.com/otSXPcc0WE

— Jenni Tabler, PhD (@jenni_tabler) May 16, 2022
Senator Cynthia Lummis' remarks are at the 50:11 time mark: