Gay Men's Chorus of Los Angeles replaces key leadership team posts
Says fundraising efforts have been successful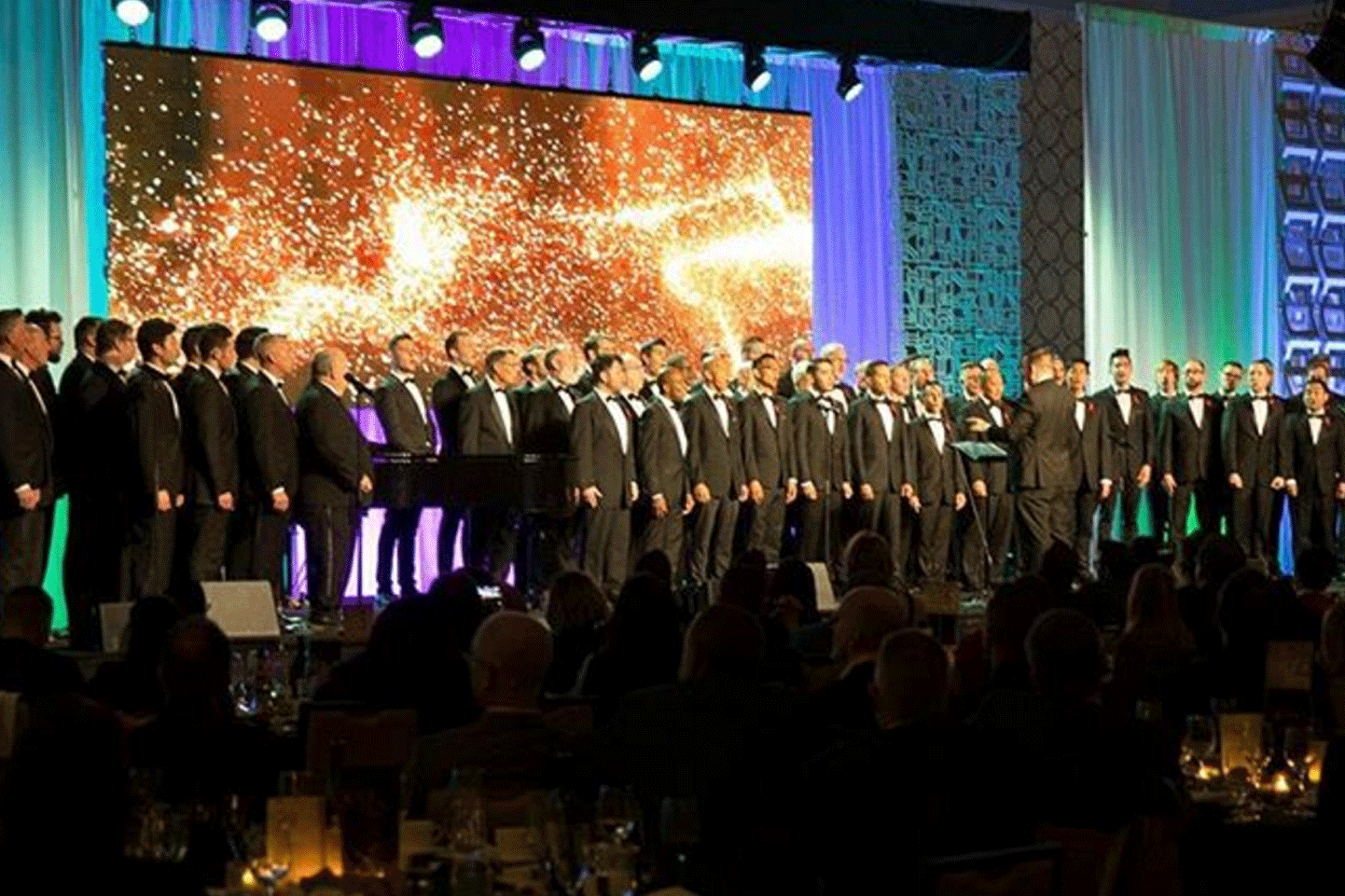 It's almost like the fates decided to dump a chorus of scandalous outrage on West Hollywood's LGBT community at the same time. But this week, as if in harmonic lockstep, there was movement on almost every one of them.
Latisha Nixon, mother of Gemmel Moore, filed a civil suit against Ed Buck just as the West Hollywood Sheriff's office announced it has reopened its investigation into Moore's death; the West Hollywood City Council race is finally over; and John Duran has resigned as Mayor of West Hollywood, bowing to public pressure after a sexual misconduct complaint by a member of the Gay Men's Chorus of Los Angeles (GMCLA) drew fierce criticism.
GMCLA has been busy cleaning up after a multi-layered-whammy of bad PR.
Executive Director Jonathan Weedman had been accused in December 2017 of inappropriate contact with a 20-year old Chorus member, who he had hired to work in his home. GMCLA Executive Board members ordered an independent investigation which determined there was "insufficient credible evidence of wrongdoing by Weedman."
And though the Board accepted the findings and no action was taken, Weedman's contract was not renewed.
Simultaneously the group faced a much more high-profile storm.
A more recent and separate internal investigation focused on West Hollywood Mayor John Duran, also dropped after investigators found "no sufficient evidence" to substantiate complaints by a chorus member. Duran was accused of inserting his fingers into the underwear waistband of a young Chorus member.
After the Board, on which Duran was Chair, also accepted those findings the chorus membership was left reeling and pressure was applied. Duran eventually agreed to immediately step down as Board Chair and leave the Board altogether in August 2019.
The Chorus was left to face an existential choice.
And at an executive session of the Board on February 13, board members decided against dissolving GMCLA in the face of $175,000.00 debt load. This despite Board members, reliable donors and corporate sponsors distancing themselves from the 40 year old LGBT institution.
The Chorus needed to regroup.
Slow forward to this week: GMCLA announced that Steve Holzer, a Board member and member of the chorus for many years, will replace Duran as Board Chair.
"The chorus has been a fundamental part of my life for the past 16 years," said Holzer. "I'm delighted that Lou Spisto has graciously agreed to step in to serve as our Interim Executive Director. We've known Lou personally as an incredible resource on the Board."
Spisto, a TONY-nominated producer will become the group's interim Executive Director having served on the Board of GMCLA. He is well regarded financial turnarounds for two major arts organizations in Southern California.
"I am delighted to continue work with my friends here at GMCLA in this new role and honored to be asked to step in at such a critical time. I've loved this organization since the days of Artistic Director John Bailey in the 90's and I know that GMCLA's very existence is essential to the community we represent and to the great Los Angeles."
GMCLA says it has raised over $75,000 and that its upcoming concert "Turn Back Time: The Best of the last forty years of GMCLA" is selling well.
Spisto says that "beyond the concert, we are doing what must be done to give GMCLA long-term stability."
No final announcement has been made on the group's largest fundraiser of the year, the Voice Awards. Last year the Voice Awards raised more than a quarter of GMCLA's annual 2 million dollar budget.
The Hollywood sign is officially a century old
Originally intended to last just a year and a half, the Sign has endured more than eight decades – and is still going strong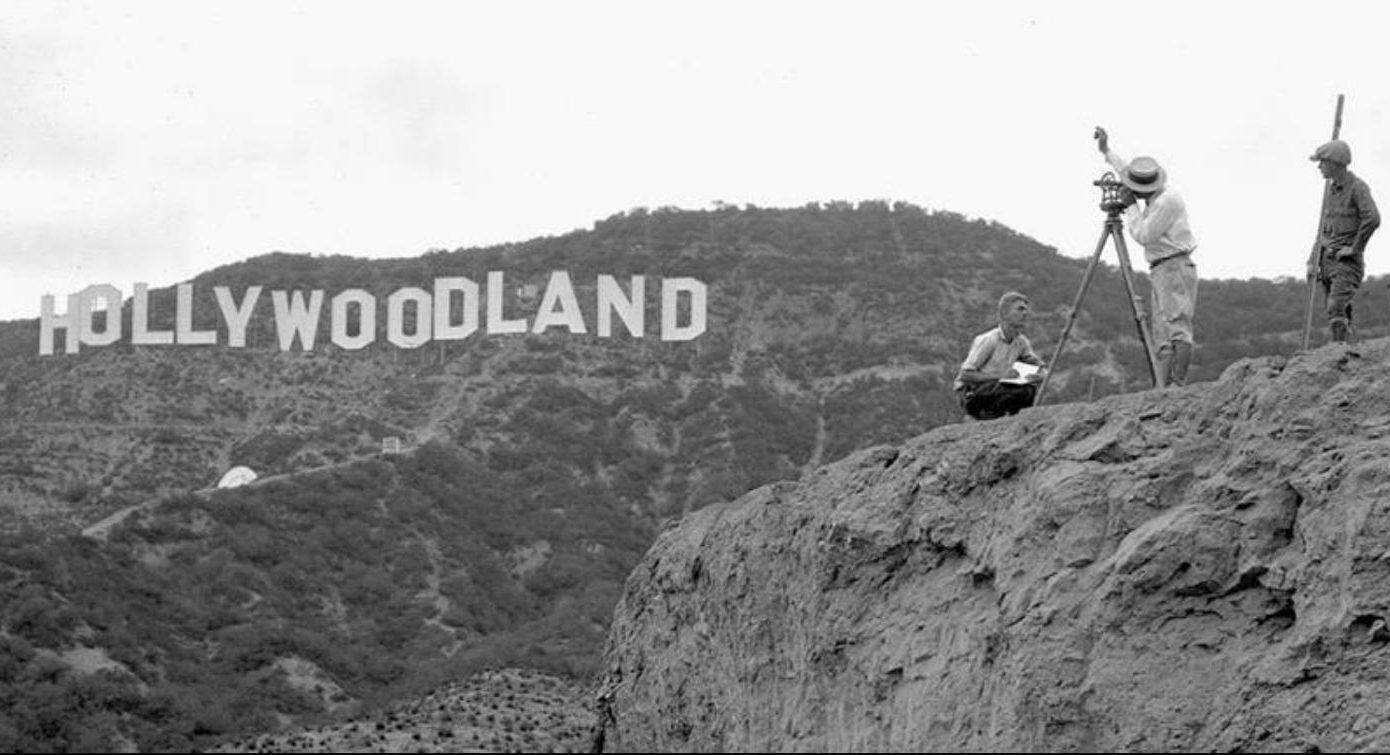 LOS ANGELES – The iconic symbol marking Los Angeles as the entertainment capital of the world marked its 100th birthday on Friday, Dec. 8. Universally recognized across the globe, the sign began its sojourn as a literal billboard sign to advertise an upscale residential real estate development. The sign was first illuminated on Dec. 8, 1923, originally saying "Hollywoodland."
According to the sign's official preservation website:
Hollywood, which by now represented not just a city, but also an industry, a lifestyle and, increasingly, an aspiration, was officially crowned when the "Hollywoodland" sign was erected in 1923. Built by Los Angeles Times publisher Harry Chandler as an epic $21,000 billboard for his upscale Hollywoodland real estate development, the Sign soon took on the role of giant marquee for a city that was constantly announcing its own gala premiere.
Dates and debates swirl about when the Hollywoodland Real Estate development – and the massive electric sign that advertised it – actually came into being. But a review of local newspapers from the era (i.e., The Los Angeles Times, Holly Leaves, Los Angeles Record, Los Angeles Examiner and the Hollywood Daily Citizen) clears up any confusion. For instance, a Hollywoodland ad in the Los Angeles Times (June 10, 1923) states that the real estate development launched in late March of that year and that by June, 200 men were employed, 7 miles of road had been cut and 300,000 cubic yards of dirt had been moved.
And while some sources still cite that the Sign was born in 1924, the correct date is indisputably 1923. The earliest found mention of the Sign appeared on December 14, 1923 in a Holly Leaves article about the Mulholland Highway soon to be built, which would extend from "…from the western end of the (Griffith Park) road, under the electric sign of Hollywoodland, around Lake Hollywood and across the dam."
Just two weeks later another Los Angeles Times article (December 30, 1923) with the headline "Hollywood Electric Sign Reached by Car," reported on actor Harry Neville's epic, experimental trip to test whether a motorcar could reach the Sign on the unpaved grade, and whether the car's brakes would work on the precipitous path down. According to the article, "A motley crowd of hillclimbers, workmen, salesmen and curiosity thrill-seekers …stood by with fear and trembling as the loose dirt began to give way but Neville stuck by the ship…" to make it safely back to the "wide smooth roads of Hollywoodland."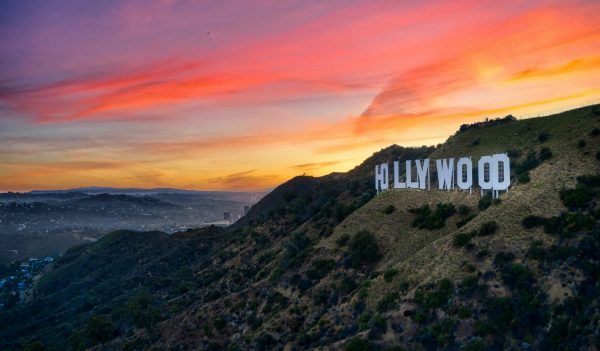 There has also been debate about whether the Sign was originally erected without lights (with the thousands of bulbs added later). However, historic photos from the Bruce Torrence Hollywood Photograph collection, taken just as the Sign was being erected, show workers carrying parts of the Sign that include the original lights in frames or "troughs." Bruce Torrence, curator of the photo collection, notes that the shape of the light boxes indicate that these sections were probably part of the letter "A" and possibly the "L."
Confusion solved: by the end of 1923, the Hollywood Sign was fully erected, a high-profile beacon – lights ablaze – for the fast-growing Los Angeles metropolis.
The "billboard" was massive. Each of the original 13 letters was 30 feet wide and approximately 43 feet tall, constructed of 3×9′ metal squares rigged together by an intricate frame of scaffolding, pipes, wires and telephone poles.
All of this material had to be dragged up precipitous Mt. Lee by laborers on simple dirt paths.
Few know that a giant white dot (35 feet in diameter, with 20-watt lights on the perimeter) was constructed below the Sign to catch the eye. The Sign itself featured 4,000 20-watt bulbs, spaced 8 inches apart.
At night the Sign blinked into the Hollywood night: first "Holly" then "wood" and finally "land," punctuated by a giant period. The effect was truly spectacular, particularly for pre-Vegas sensibilities.
Originally intended to last just a year and a half, the Sign has endured more than eight decades – and is still going strong.