March 6, 2019 at 1:57 pm PST | by Staff reports
Gemmel Moore family files wrongful death civil lawsuit
A lawsuit filed Monday, February 25 in Superior Court for the County of Los Angeles accuses LA County District Attorney Jackie Lacey and Assistant Head Deputy DA Craig Hum of failing to prosecute a West Hollywood, Calif. based progressive political fundraiser and part-time LGBTQ activist in part because he is a white male of privilege.
LaTisha Nixon, the mother of 26 year old Gemmel Moore, who had died of a methamphetamine overdose July 27, 2017 at the Laurel Avenue apartment of Ed Buck, filed the wrongful death suit on her own behalf as his mother/parent and as a 'Successor In Interest' under California law as there are no representatives for Moore's estate.
Protests were touched off by a ruling of an accidental methamphetamine overdose by the office of LA County Medical Examiner-Coroner Dr. Jonathan Lucas, followed by a decision by LADA Lacey to not file charges and prosecute Buck in the Moore case.
According to the coroner's report, Buck's apartment where Moore died was littered with drug paraphernalia and that LACFD paramedics found Moore naked on a mattress in the living room with a "male pornography movie playing on the television." The report also noted that the drug was injected into his body.
The LA Sheriff's Robbery-Homicide Commander, Captain Chris Bergner, told the Los Angeles Blade that an initial review by his investigators who were dispatched found nothing suspicious.
Less than a month later in mid-August, a community Black civil rights activist and blogger from Culver City, Calif., Jasmyne Cannick, published the contents of Moore's journal- providing portions to LA media outlets, which led to Moore's mother and others questioning whether the drugs that killed him were self-administered. These questions based on his (Moore's) journal entries describing his relationship with Buck,
Bergner said that his detectives reopened their investigation and then submitted their findings to the DA's office. Nearly a year later to the day of Moore's death on July 26, 2018, Assistant Head Deputy DA Craig Hum ruled that there was insufficient evidence Buck had administered the lethal dose or in fact provided the methamphetamine to Moore. As a result the DA's office declined to charge and prosecute Buck in the case.
The ensuing media publicity and outrage, especially from members of LA's Black and Queer communities in the Moore case was further exacerbated, when on January 7, 2019, a second Black man, Timothy Dean, 55, was also found deceased in Buck's apartment – the same apartment in which Mr. Moore died less than 18 months earlier.
The death investigations have also touched off a political firestorm for West Hollywood city council members and the city's former Mayor John Duran, a criminal defence attorney, who has previously represented Buck. The Black and Queer activist communities demanding Duran step down from his seat on the city council.
The acting captain of the LA County Sheriff's Department's West Hollywood Substation, Lt. William (Bill) Moulder, told council members at the Monday March 4, council session that LASD Robbery-Homicide detectives were actively still seeking statements and witnesses in the separate death investigations of Moore and Dean.
He said that Dean's cause of death has not been released, and LASD officials have put a security hold on Dean's autopsy pending toxicology results.
In answer to a further inquiry from Councilwoman Lindsey Horvath, Moulder said that there were no further details or updates.
However, West Hollywood City Attorney Mike Jenkins interrupted Lt. Moulder, telling the council that he and other city officials had met with Los Angeles County sheriff, Alex Villanueva the previous week and in conversations the Sheriff confirmed that Robbery-Homicide detectives in agreement with the LA DA's office had also reopened the case of Moore and were seeking further witnesses.
Buck's attorney, Seymour Amster, says that he and his client "categorically deny each and every allegation and look forward to litigating this matter in court."
The lawsuit is asking for unspecified financial damages to be determined at trial along with
damages against Ed Buck for wrongful death, sexual battery, drug dealer liability, premises liability, negligence per se, intentional infliction of emotional distress and hate violence.
"Our hope is that this lawsuit will bring some modicum of justice for Gemmel and all of Ed Buck's victims," said Nana Gyamfi, human rights and criminal defense attorney and co-counsel for Nixon said in a statement.
"Gemmel cries out to us in his journals and his words to family and friends to hold Ed Buck accountable for his torture and death at Ed Buck's hands. There is an aspect of this lawsuit that is about holding Ed Buck accountable in the language that he as a wealthy political donor understands—money.
Ed Buck can never fully compensate Gemmel's mother and his family for hurting and killing Gemmel as we have alleged, but as a wealthy donor, it is only fitting that he take the funds he uses to influence politicians like Los Angeles County District Attorney Jackie Lacey to atone for his crimes against Gemmel."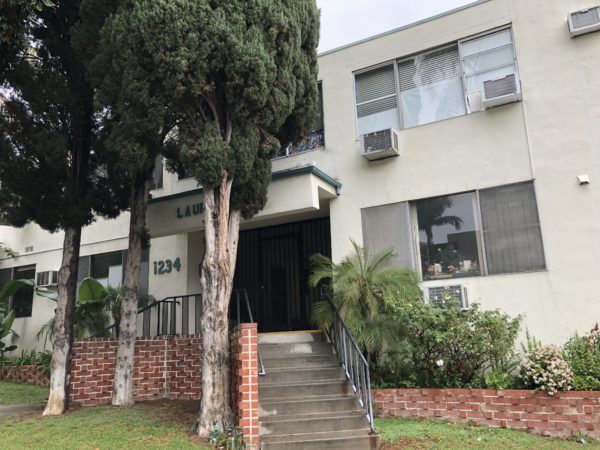 Reporting by the staff of the Los Angeles Blade and wire service reports and Troy Masters.