March 12, 2019 at 3:16 pm PDT | by Staff reports
BREAKING: LA District Attorney Lacey speaks out about Ed Buck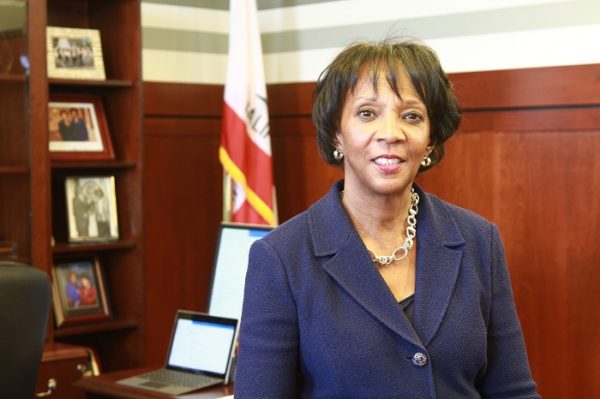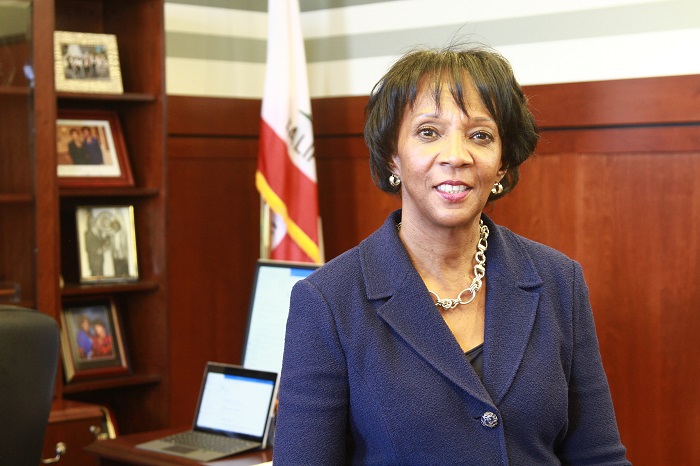 In a letter received today by the Los Angeles Blade —  directly from Los Angeles County District Attorney Jackie Lacey — she expresses concern for the families of Gemmel Moore and Timothy Dean, however says she is constrained by rule of law and will continue to look at the cases.
An open letter to the citizens of West Hollywood from Los Angeles County District Attorney Jackie Lacey
The loss of someone's child, no matter his or her age or the circumstance, is tragic and heartbreaking.
I empathize with the mother, family and friends of Gemmel Moore, who sadly died last year of a drug overdose inside the home of Ed Buck. I also empathize with the family and friends of Timothy Dean, whose death in Mr. Buck's home remains under investigation.
I have asked the Los Angeles County Sheriff's Department to continue to thoroughly investigate the deaths of both men.
I also am calling on the public to come forward with any information that may aid in the investigation and shed light on the circumstances of these tragic deaths.
When any allegation is considered for possible criminal prosecution, the issue is whether there is clear evidence that a crime has occurred and whether that is sufficient to convince a jury of 12 people of a defendant's guilt. Prosecutors cannot ethically file charges without such facts in hand.
When there is no independent witness nor other corroborating evidence that another person was responsible for a death, prosecutors have few options.
Still, I can understand the desire to want to hold someone responsible.
I am not just an attorney, but a mother and a native Angeleno who has witnessed firsthand the economic and personal struggles that so many in our community face. I cannot imagine losing one of my children, particularly to something as destructive as drugs.
Yet I am the Los Angeles County district attorney, elected by the people to bring criminals to justice and uphold the law in a fair and ethical manner.
I take that responsibility seriously and have dedicated my life and career to this public service.
Some have insinuated that a $100 donation from Mr. Buck to my 2012 election campaign – money that I have since returned – has somehow tainted my ability to impartially consider whether criminal charges are warranted against him in the death of Mr. Moore.
Nothing could be further from the truth.
Every life, regardless of a person's age, race, economic status and even whether they use illegal drugs, has value.
If that life is lost because of the unlawful actions of another, rest assured that my office will do everything possible to bring the perpetrator to justice.
Signed,
Jackie Lacey, District Attorney, County of Los Angeles, California