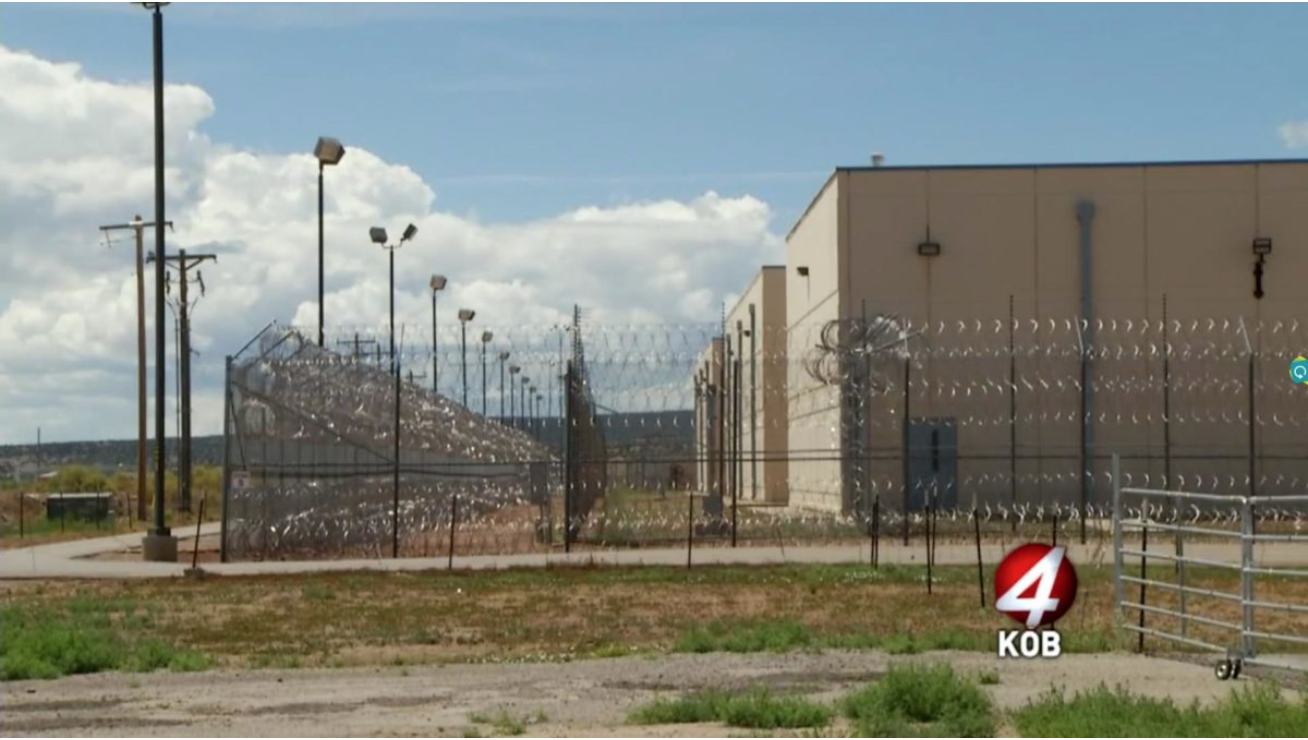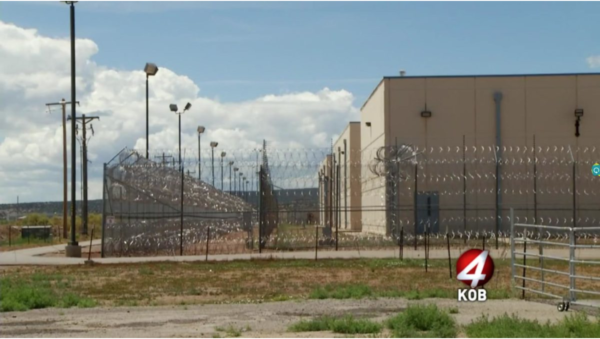 Bamby Salcedo didn't know about Attorney General Bill Barr's announcement late in the night of April 16. Barr in a long memo, Barr said that asylum seekers will no longer be granted bond to get out of ICE detention while their claim is being processed. Even those with "a credible fear of persecution or torture" in their country of origin could face indefinite detention, a new policy apparently designed to further President Trump's desire to get "tougher" on immigration.
The night Barr changed the immigration rules, Salcedo, founder and CEO of [email protected] Coalition, was focused on her April 17 news conference (streamed live on Facebook) with Amnesty International and New Mexico Immigrant Law Center at the Scales of Justice in Albuquerque, New Mexico. They called for ICE to stop the deportation process for trans asylum seeker Alejandra Barrera who fled violence in El Salvador in 2017 and has been held in Cibola County Correctional Center, ICE's for-profit contracted detention center in Milan, New Mexico ever since.
"Alejandra should have been released on parole over a year ago. It is outrageous that she faces deportation after being denied fair access to protection and being kept in inhumane conditions," Rebekah Wolf, Barrera attorney, said at the news conference. "There is no reason why she should be in this devastating situation today."
An online petition to #FreeAlejandra has collected close to 50,000 signatures and 60 national and local organizations have signed on. "The community is worried about her well being and healthcare needs," Salcedo told the Los Angeles Blade. "She has sponsors in New Mexico willing to take her in and support her as she goes through the process."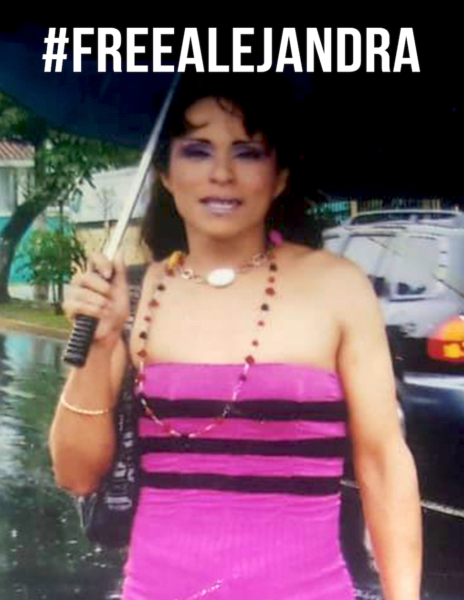 Barrera, who now has a serious medical condition after detention authorities failed to give her early medical treatment, called into the news conference. "She expressed gratitude for what everyone is trying to do. But she was very emotional, very depressed, very depleted, " Salcedo said. "She knows she faces a death sentence if she gets deported."
Salcedo was not surprised hearing about Barr's announcement against asylum seekers.
"This is one of the strategies the system uses to make money off people," she said by phone from New Mexico. "We know that corporations are the ones that are contracted with the government to manage the facility and we know that the immigration system really is set up exactly the way the correctional system is set up. The more people that they have detained is how they make money. Obviously, promoting this kind of policy is inhumane. It continues to criminalize people, to make money off of people in detention."
Salcedo said she is going to ask the [email protected] Coalition lawyer to see if there are any human rights or due process violations. The ACLU already filed a class action lawsuit filed against then-Attorney General Jeff Sessions for his administrations treatment of asylum seekers.
In 2017, Cibola County Correctional Center garnered scrutiny after an in-depth investigation by The Center for Investigative Reporting. Its corporate owner, CoreCivic, is the country's second-largest for-profit prison contractor with 84 correctional properties, according to reporter Sarah Macaraeg.
"ICE is the primary source of contracts for the private prison giant, whose CEO, Damon Hininger, recently highlighted ramped-up immigration enforcement in the interior of the country under Trump as a harbinger of new demand," she reported. "The facility's new role took shape after inmate deaths involving medical neglect came to light last year, prompting the federal Bureau of Prisons to cancel its contract with CoreCivic as part of a drive to minimize private prisons in its operations. That reliance conversely has grown under ICE, which commenced talks with CoreCivic to adopt Cibola soon after."
Reveal reported that "CoreCivic will be paid $150 million for detaining immigrants at Cibola over the course of a five-year arrangement with county officials and ICE that amounts to a no-bid contract with the federal government…..Cibola County serves only as a pass-through payment mechanism for federal funds to flow from ICE to CoreCivic."
It is not a stretch, then, to understand Wolf's complaints that ICE deliberately falsified documents regarding Barrera's requests for asylum.
"ICE is operating with impunity," Wolf said in an extensive interview with the Los Angeles Blade (now online).
"There was tons of new evidence, medical records, et cetera. So when I challenged that [denial] determination by saying this is a first parole request that you've ever considered," Wolf said, "they created a letter that they claimed was the original decision. So they said that in March of 2018, they made a determination and they sent me that letter in July of 2018."
But Wolf never received the letter – because it was made up in response to the second request. "The reason I know that they made it up is because it's signed by someone who wasn't in the role that was that actual position at the time that it was supposedly signed," Wolf said.
"The other reason why we knew it was false was because they're claiming that the original interview, for the original parole determination, happened on a day that happens to be my birthday (February 28, 2018), which is why I remember that she had court that day. So there's no way that they did a parole interview on that day, because I was with her."
Wolf has other evidence, as well, that ICE falsified documents that hurt Barrera's chances to escape deportation.
But would the health and fate of a trans activist escaping violence in El Salvador matter to an Attorney General apparently intent on doing Trump's bidding?
Bamby Salcedo hopes someone with power and a conscience will intervene before it's too late.
U.S. Consulate warns Americans avoid travel to Tijuana as violence erupts
The U.S. Consulate General Tijuana: Officials are aware of reports of multiple vehicle fires, roadblocks, & heavy police activity in Tijuana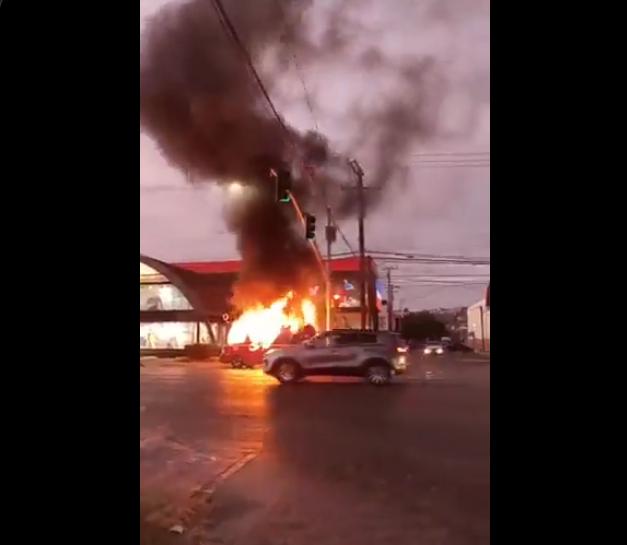 TIJUANA, Baja California, Mexico – The U.S. Consulate General Tijuana issued an alert to American citizens after threats and two days of violence by a regional drug cartel in this popular tourist destination south of San Diego. Officials also warned its personnel to shelter in place.
In a message the U.S. Consulate General Tijuana wrote that officials are aware of reports of multiple vehicle fires, roadblocks, and heavy police activity in Tijuana, Mexicali, Rosarito, Ensenada, and Tecate. U.S. government employees have been instructed to shelter in place until further notice.
1/2 The U.S. Consulate General Tijuana is aware of reports of multiple vehicle fires, roadblocks, and heavy police activity in Tijuana, Mexicali, Rosarito, Ensenada, and Tecate. U.S. government employees have been instructed to shelter in place until further notice. pic.twitter.com/oghBX1P7qX

— U.S. Consulate Tijuana (@ConsuladoUSATJ) August 13, 2022
2/2 Actions to Take:
-Avoid the area
-Seek secure shelter, if in the area
-Monitor local media for updates
-Be aware of your surroundings
-Notify friends and family of your safety https://t.co/hywpDZFiV9 pic.twitter.com/MYW02k7Dpd

— U.S. Consulate Tijuana (@ConsuladoUSATJ) August 13, 2022
Baja California Governor Marina del Pilar Avila Olmeda tweeted: "We will apply all the strength of our government so that there is peace and we find those responsible for these attacks."
Bajacalifornianas y bajacalifornianos:

Estamos trabajando desde el primer momento para salvaguardar la paz en nuestro Estado.

Aplicaremos toda la fuerza de nuestro Gobierno para que haya paz y demos con los responsables de estos atentados.

Les seguiremos informando. pic.twitter.com/npy0r9X0Yo

— Marina del Pilar (@MarinadelPilar) August 13, 2022
Media outlets in San Diego and Baja California are reporting that the violence started Thursday in a Ciudad Juarez prison after the Sinaloa Cartel, once led by the infamous Joaquin "El Chapo" Guzman, and a local group, Los Mexicles, began feuding. The riot left two dead and 16 injured before breaking out into the streets. At that time a shelter in place order was issued.
That violence has now spread to other parts of the country including Tecate, Tijuana, Playas de Rosarito, Mexicali, and Ensenada in Baja California.
On Friday, cartel soldiers set multiple vehicles on fire, set up multiple road blockades and engaged in shootouts with Mexican security forces. Residents of Tecate, Tijuana, Playas de Rosarito, Mexicali, and Ensenada are sharing videos of burnt vehicles in the street on various social media platforms.
Violence Breaks Out In Popular Mexican Tourist Destination:
Chair of Ventura County Board of Supervisors killed in traffic accident
"Her kindness, love and deep compassion for the community was felt by everyone. She will be dearly missed"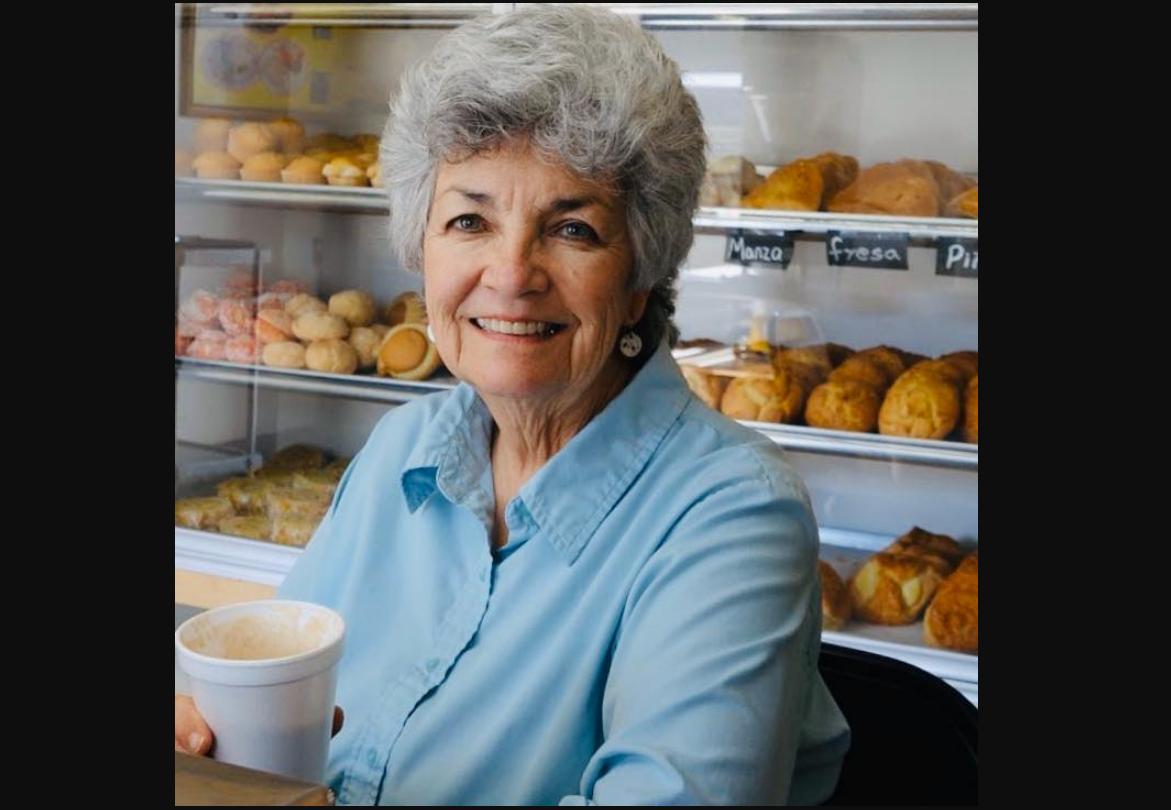 OXNARD, Ca. – The beloved chair of the Ventura County Board of Supervisors Carmen Ramirez was killed in a traffic accident in Oxnard Friday the Ventura County Star newspaper reported.
Ramirez, 73, had first served on the Oxnard City Council and then in November 2020, she became the first Latina in the county's history to be elected supervisor. She achieved another first the Star reported when her fellow board members elected her as chairwoman of the powerful board becoming the first Latina to hold that position.
According to the Star, the crash occurred about 6:45 p.m. at Seventh and A streets in Oxnard. Oxnard Police Chief Jason Benites said the driver of the vehicle remained at the scene and was cooperative.
Ramirez was transported to Ventura County Medical Center in Ventura where she was pronounced dead at 7:17 p.m., the chief said.
The initial investigation determined that a large truck, driven by a 38-year-old man, was traveling westbound on Seventh Street toward A Street. Ramirez, who was reported to be crossing the intersection within the pedestrian crosswalk, was struck by the vehicle.
In her official bio on her 2020 campaign website it noted that she grew up in the San Gabriel Valley with six siblings and worked in Ventura County since 1978. The county's website states she served on the Oxnard City Council for 10 years.
Prior to being elected to the council in 2010, she worked as a longtime legal aid attorney serving low-income communities in Ventura County, her bio read.
"I offer my sincere condolences to her husband, Roy Prince, and her family," said Oxnard Mayor John Zaragoza in a statement released Saturday. "We will miss Carmen tremendously. We worked together often, while I was serving as Supervisor and she was Oxnard's Mayor Pro Tem, and this camaraderie continued when she was elected Supervisor and I served as Mayor. She was passionate about environmental justice and creating a better future for our City. Her kindness, love and deep compassion for the community was felt by everyone. She will be dearly missed."
Our County mourns the loss of our Chair of the Board Carmen Ramirez. Chair Ramirez was a pedestrian involved in a vehicle accident in Oxnard and passed away this evening. We extend our heartfelt condolences to her family, loved ones, and her City and County community. pic.twitter.com/ALNdju2cPB

— County of Ventura (@CountyVentura) August 13, 2022
Interim County Executive Officer Sevet Johnson described Ramirez as "passionate" and "hard working," calling her a huge advocate on climate issues as well as on behalf of her community and underserved populations.
"She was a powerhouse," Johnson said.
"We were all blessed to have known her, blessed to have been her friend," Supervisor Linda Parks said.
The LGBTQ community in Oxnard expressed its grief and condolences in a Facebook post writing:
"We, The city of Oxnard, and all of the people you have shined your light on are deeply saddened and in mourning from your loss. OxnardLGBTQ did not get the pleasure of knowing you, or work with you more thank we hoped for, but we knew you were a powerhouse, and major advocate for La Raza and our Queer community. You will be remembered by so many for all that you did and your legacy. Our sincere condolences to all of your family, friends and close acquainted. You will be truly missed. Descansa en paz Carmen Ramírez
"
The City of Oxnard Police tweeted that a candlelight vigil will be held at Plaza Park in Oxnard in honor of Ramirez at 7 p.m.
August 13, 2022
Ramirez is survived by her husband, Roy Prince. She was predeceased by her brother Ricardo Ramirez.
Long Beach Police need public's help locating sexual assault suspect
Suspect described as a male White or Hispanic approximately 18-25 years old, between 5'10" to 5'11" in height, with a thin build, short hair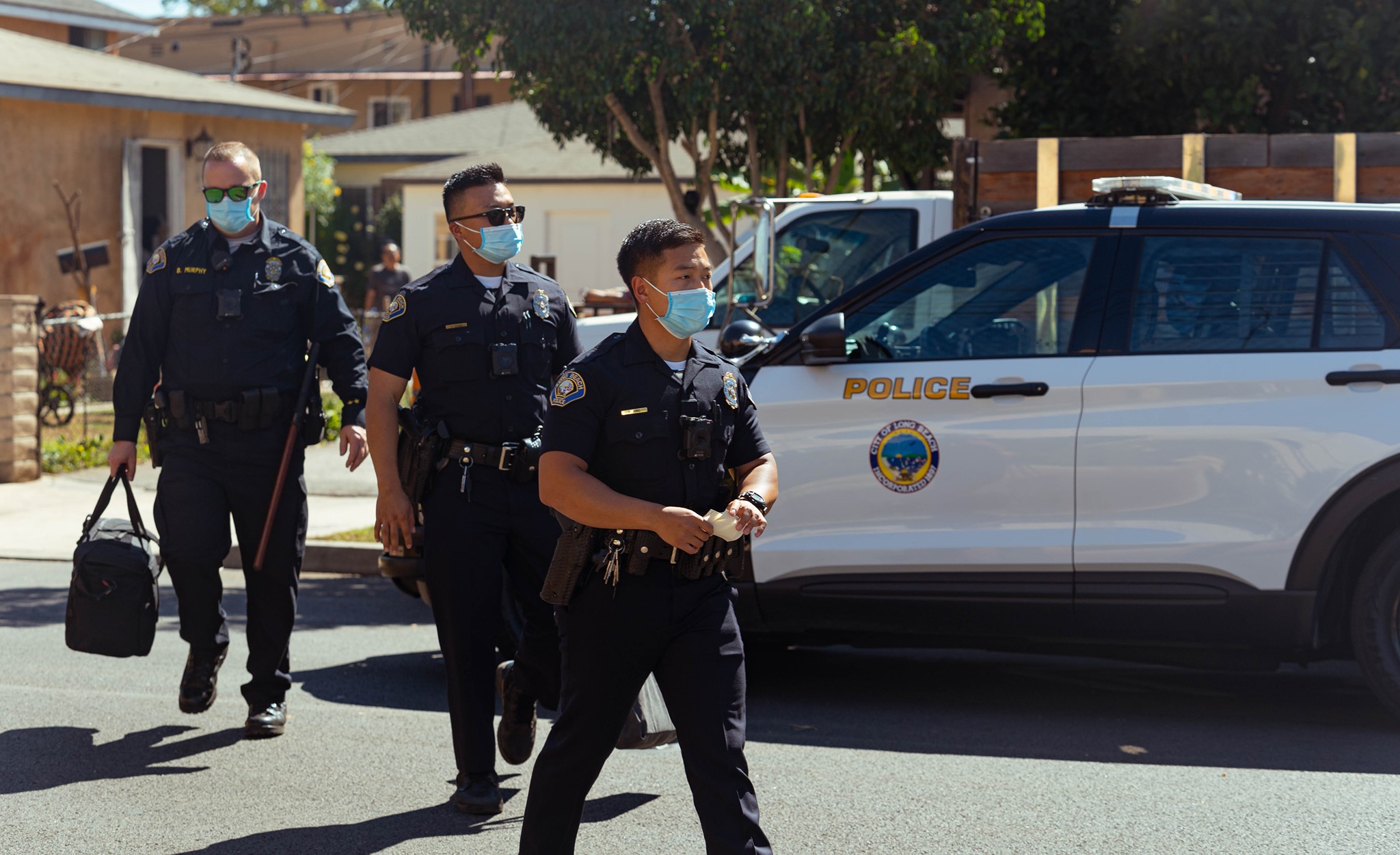 LONG BEACH – (Press Release) The Long Beach Police Department is seeking the public's help locating a male suspect involved in a sexual battery incident involving a minor.
On July 31, 2022, at approximately 1:30 p.m., officers responded to the 1100 block of East 4th Street regarding a sexual battery incident that had just occurred.
Upon arrival, officers learned the suspect initially followed the victim for several blocks. While following the victim, the suspect propositioned him and then grabbed his lower body. An altercation ensued, which resulted in the suspect striking the victim in the upper body before fleeing.
Detectives are releasing a photograph of the suspect from surveillance footage and video from the incident. The Long Beach Police Department requests information about this incident and/or the suspect's identity.
The suspect is described as a male White or Hispanic (light complexion), approximately 18-25 years old, between 5'10" to 5'11" in height, with a thin build, short medium-length hair in a "comb over" style, and a light-colored mustache. The suspect wore a blue Dodgers T-shirt, light-colored pants, and black sandals. The suspect may have attended a party in the area before the assault.
To view a video of the suspect, click on the following link: https://www.youtube.com/watch?v=r-BbUCC7Lfk
Anyone with information regarding the person responsible for these crimes should contact Sex Crimes Detective Monica Moore at (562) 570-5514 or Detective William Neal at (562) 570-5513.
Anonymous tips may be submitted through "LA Crime Stoppers" by calling 1-800-222-TIPS (8477), downloading the "P3 Tips" app to your smartphone (available at the Apple App store and Google Play), or visiting www.lacrimestoppers.org.