Why do we need LGBTQ media? (Photos)
Examining the role of our alternative press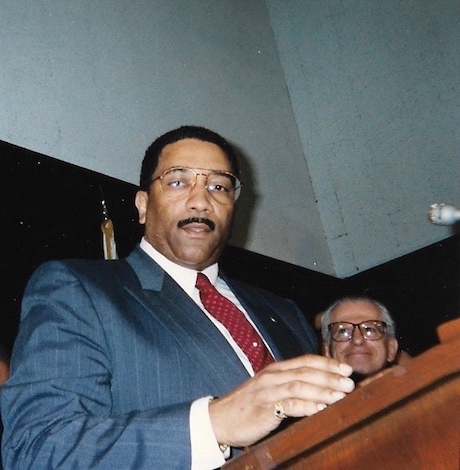 It was the last day of Passover, a calm and tranquil Sunday in West Hollywood. And then the news started bubbling up about an attack on the Chabad of Poway Synagogue in San Diego County by a 19-year-old with a semiautomatic weapon. One woman was dead and three others, including the rabbi, were wounded.
The shooting came one day after President Trump's speech before the National Rifle Association and major news coverage of former Vice President Joe Biden's campaign announcement video using the Neo-Nazi rally in Charlottesville where white supremacists carrying tiki torches chanted "Jews will not replace us!" The teenager arrested for shooting up the Poway synagogue apparently left an anti-Semitic screed on the Internet. Authorities said they would investigate the attack as a hate crime.
I read these news reports through rainbow-colored glasses. White supremacy isn't limited to anti-Semitism or racism. But hatred for LGBT people is such a given, we often don't even get a mention in their screeds. That's what I look for or extrapolate as an LGBT reporter.
LGBT people live intersectional lives and feel an empathetic gut-punch when any bias-based attack hits the news. But LGBT African Americans are not included or cross-indexed in an overview of racist hate crimes. And there is a whole separate category for the epidemic of murders of trans women of color. The Consumer Health Foundation, taking in access to healthcare, housing, jobs and violence, for instance, said in 2018 that the life expectancy for a trans woman of color is 31. Bamby Salcedo, founder and CEO of TransLatin@ Coalition, puts it closer to 22.
This horrifying statistic is ignored, as are other facts and assessments. The Williams Institute and the Center for American Progress have reported that those most at risk for poverty are African-American lesbian couples with children in the South. How can you put food on the table if you can't get a job because of your real or perceived sexual orientation or gender identity? But where is discussion of the Equality Act in the mainstream media?
LGBT people are officially second-class citizens, no matter how much money we do or don't have; or how much we contribute to politicians or non-profits; no matter how many voters we turn out; no matter if the media is taken with one of us credibly running for president of the United States.
To be sure, the mainstream cares when there's a big newsworthy event or a phenomenon like the epidemic of gay teen suicides that led to the It Gets Better movement. Remember that? Well, LGBT kids are still killing themselves.
But for the most part, we are ignored or erased from the narrative. For example: on Feb. 22, 2019, Thomas T. Cullen, US Attorney for the Western District of Virginia, wrote an op-ed for the New York Times entitled, "The Grave Threats of White Supremacy and Far-Right Extremism," which is posted on the Justice Department's website.
In it, Cullen writes: "In 2009, Congress took an important step in arming federal investigators to deal with hate crimes by passing the Matthew Shepard and James Byrd, Jr., Hate Crimes Prevention Act. This law makes it possible to prosecute as hate crimes violent acts committed against victims because of their race, color, national origin, religion, gender, gender identity or disability. The law provides stringent maximum penalties, including life imprisonment, if someone is killed during a hate crime."
Matthew Shepard was gay but Cullen curiously omits sexual orientation when talking about the hate crime bill.
The LGBT press offers an alternative to that void, to that willful and benign ignorance. And we have since at least 1947 when Lisa Ben typed Vice Versa onto several carbon copies to distribute the "magazine" to other lesbians she met covertly. Homosexuality was criminal in many states until 2003 when the Supreme Court overturned a Texas law criminalizing consenting adult gay sex in Lawrence v Texas.
But ironically, it was the Supreme Court that enabled gay people to find one another through the distribution of ONE Magazine. ONE Inc, which had broken off from the Silver Lake-based Mattachine Society, founded in 1950 by Harry Hay, started publishing ONE Magazine in 1952. But in 1954, the Los Angeles Postmaster Otto Olesen refused to mail the publication, describing the Oct. 1954 issue as "obscene, lewd, lascivious and filthy." But ONE fought back and while it took until 1958, it prevailed in the landmark First Amendment case. Playboy founder Hugh Hefner credited the victory in One, Inc. v. Olesen with enabling him to distribute Playboy magazine through the mail, thus jump-starting the sexual revolution of the 1960s.
ONE reported in the next issue: "For the first time in American publishing history, a decision binding on every court now stands. … affirming in effect that it is in no way proper to describe a love affair between two homosexuals as constitut(ing) obscenity," according to a report about the case in the LA Times.
That perception, however, didn't hold with the general public and the LGBT community is still fighting harmful beliefs that we need to change or die.
Nonetheless, LGBT people have persisted throughout our history: Jim Kepner, a writer for ONE Magazine, collected many of the publications aimed at informing and bolstering LGBT people, all of which he turned into an archive that now resides with ONE Institute at USC. That includes The Ladder, published by Phyllis Lyon and Del Martin, co-founders of the Daughters of Bilitis, from 1956-1972 and The Lesbian Tide, published by Jeanne Cordova, who ensured that ONE had a lesbian section curated by Yolanda Retter. ONE also houses Alan Bell's BLK Magazine and other publications such as The LA Advocate, first published before the Stonewall Riots to let gay people know about protests against LAPD bar raids.
Perhaps most importantly, the LGBT press recorded the devastation of the AIDS crisis—and not without financial risk and consternation. When Frontiers publisher Bob Craig reprinted Larry Kramer's explosive essay, "AIDS 1,112 and counting…,"— first published in the New York Native, Issue 59, March 14-27,1983—bar owners threw the magazine out lest it scare off patrons who didn't want to even think about the mysterious new disease killing gay men.
As the alternative to the mainstream media, it often falls to us to ask the questions other reporters may not even think about. That's what happened in April 1992, after the LA Riots finally forced longtime anti-LGBT LAPD Chief Daryl Gates to resign. Mayor Tom Bradley and the LA Police Commission introduced new Chief Willie Williams at a news conference broadcast live to the city.
I sat up front. LGBT civilians had major problems with the LAPD—the Christopher Commission Report indicated that cops often dubbed gays "NHI" – meaning "No Human Involved." But gay and lesbian officers also felt harassed on the job—as evidenced by Sgt. Mitch Grobeson's lawsuit that included testimony that he did not receive backup in a dangerous situation.
When I asked Williams about how he would treat gay officers and how he would enforce non-discrimination policies, the whole room went silent. Officials blanched with consternation since they clearly had not prepared him for the question. Seconds later, the clicks from photographers' cameras deafened the air as Williams answered that he had a track record in Philadelphia of working with the city's gay community and would do so here. One of his first stops after being sworn in was at the LA Gay & Lesbian Community Services Center. It was all major news, but mostly to us.
Today, we have Rachel Maddow, Anderson Cooper and Don Lemon as broadcast stars and the general public seems more inclined to like us. But on the ground, it's still hard to come out, LGBT teen suicide is still prevalent, trans murders are still an epidemic and Trump and some states are still trying to roll back or stop LGBT rights.
And yet we continue to prevail— and the LGBT press continues, as well.
Take Luis Sandoval, who recently came out on Univision. It's had a big impact on him and his audience. "I finally was honest and transparent with the audience and by doing so, I was opening a little door to start the conversation about important issues that have been part of my own experience: such as bullying, suicidal thoughts, lack of rights, depression and many more issues that affect our LGBTQ community," Sandoval told the Los Angeles Blade.
"Growing up in the late 80's and early 90's, most of the gay males I would see on TV were dying of AIDS. It was terrifying to think I was also gay," he said. "There were no role models to look up to. Now that I am on the other side of the screen, I feel it is my responsibility to make a difference, even if it is only one person at a time. If I can save one life, or make someone's life a little easier, it will be worth my while."
And this is why reporting on LGBT people not as a "social issue" but as human beings fighting for civil rights is central to the mission of the LGBT press.
The Los Angeles LGBT Center and NLGJA are hosting a free Big Queer Convo with LGBT journalists Bettina Boxall, LZ Granderson, Luis Sandoval and me on Wednesday, May 8 at The Village. Visit lalgbtcenter.org/bqc for more info.
Hate crime surge raises alarms, adds safety concerns for minorities
The report found that 72% of hate crimes were of a violent nature, the second highest percentage in at least 20 years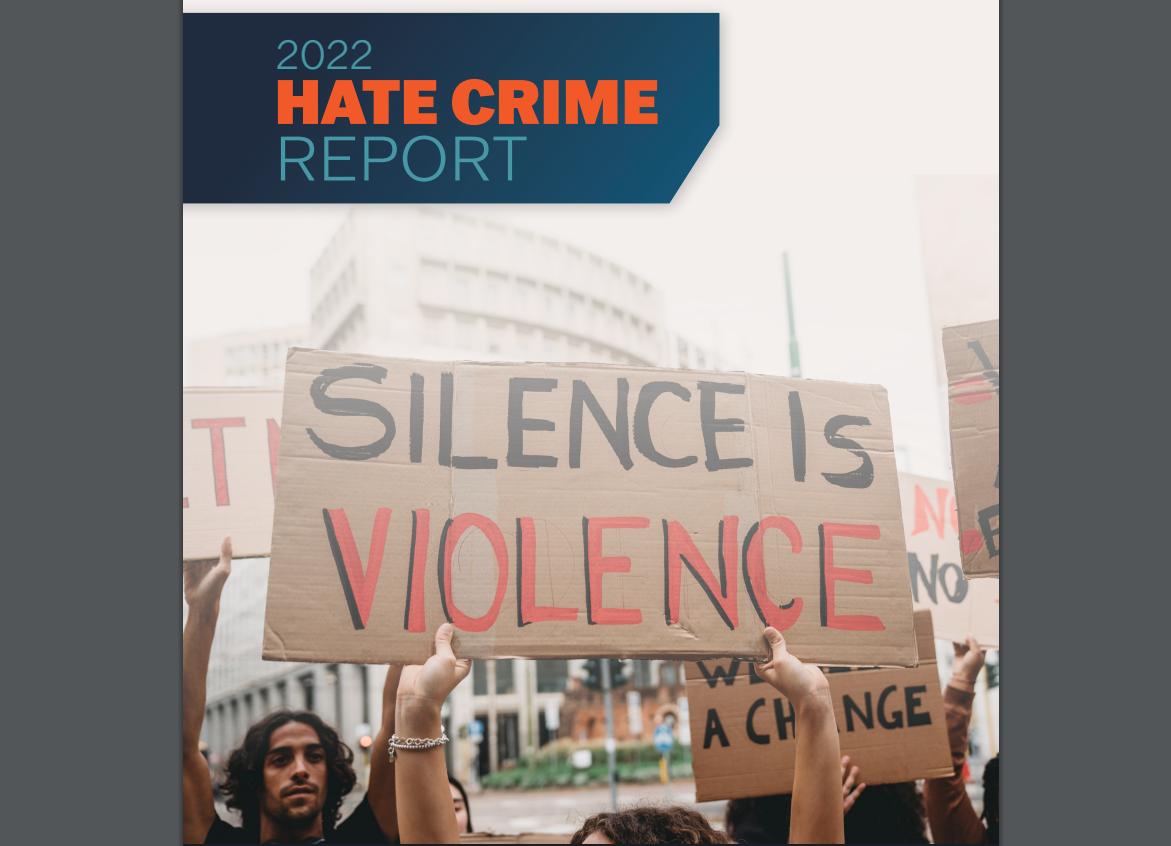 LOS ANGELES – A disconcerting surge in hate crimes, as revealed by the Los Angeles County Human Relations Commission's 2022 Report on Hate Crime, is posing a severe threat to the safety and well-being of minority communities in greater Los Angeles. Released on Nov. 29, the report disclosed alarming statistics, indicating the highest level of reported hate crimes in 21 years.
According to the report, hate crimes surged by 18% in 2022, reaching 929 reported incidents, the highest since 2001. This uptick reflects an ongoing trend, with hate crimes escalating by 143% since 2013, signaling a deeply concerning trajectory for the city.
The press conference, attended by influential figures such as Supervisor Hilda Solis, District Attorney George Gascón, Sheriff Robert Luna, LAPD Assistant Chief Blake Chow, Human Relations Commission President Ilan Davidson, and Executive Director Robin Toma, underscored the gravity of the situation.
Black residents experienced a higher rate of hate crimes, witnessing an increase from 219 to 294 incidents, marking the second-largest number of anti-Black crimes ever reported. Meanwhile, Latino residents faced a rise to 121 incidents, accompanied by the highest rate of violence among all racial/ethnic groups.
The report also highlighted a record-breaking number of anti-transgender crimes, a surge in hate crime violence, and an alarming 41% increase in religion-based crimes, with Jews being the primary target.
One of the most disturbing aspects is the continuous underreporting of hate crimes, as acknowledged by county officials. The LA vs Hate initiative has undoubtedly facilitated more robust reporting, resulting in increased numbers. However, the report emphasized that a substantial number of hate crimes likely go unreported, with nearly half of all violent hate crimes remaining undisclosed to law enforcement, according to the U.S. Department of Justice.
Concerns Deepen Amidst LAPD's Historic Shortage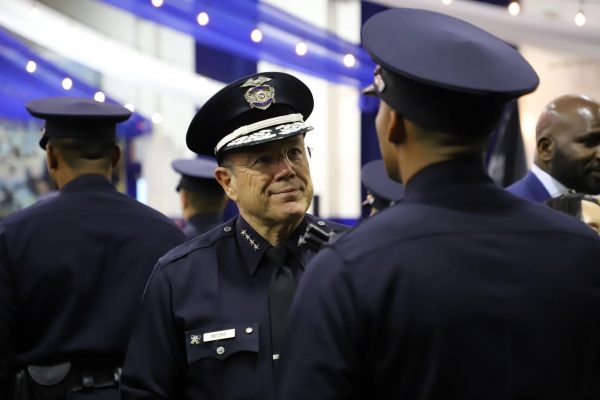 Amidst the rising tide of hate crimes, Los Angeles is grappling with a severe shortage in its police force, the most significant shortfall since the 1990s, according to Mayor Karen Bass. In a recent announcement, Mayor Bass expressed her apprehension about the dwindling numbers in the LAPD, meeting with the newest batch of officer recruits.
"Today L.A. Mayor Karen Bass met with the newest batch of officer recruits. Afterwards, she and Chief Michael Moore talked about how to address the department's officer shortage," noted the announcement.
The LAPD's officer workforce has dwindled to its lowest point since the 1990s, adding another layer of concern to an already precarious situation. The shortage is a multi-faceted challenge, impacting both sworn officers and civilian professional staff, affecting the overall efficiency of the department.
Addressing the shortage, Mayor Bass emphasized the importance of not only recruiting new officers but also improving working conditions, enhancing facilities, and upgrading technology. These measures, she believes, are crucial for making a marked difference in the path forward for a safer Los Angeles.
Navigating the Intersection of Hate Crimes and Police Shortages
The convergence of a historic surge in hate crimes and a substantial shortage in the LAPD poses a complex challenge for Los Angeles. The safety and security of minority communities hang in the balance as the city navigates the intricate dynamics of bias-motivated crimes and law enforcement capabilities.
In response to these challenges, the LA vs Hate initiative emerges as a beacon of hope. Recognizing the limitations of traditional reporting methods and the hesitancy within certain communities to engage with law enforcement, the initiative provides an alternative avenue for reporting hate crimes. The initiative's comprehensive approach involves community engagement, education, and support services to empower individuals to stand against hate.
As Los Angeles grapples with the daunting task of rebuilding its workforce and addressing the heightened concerns over public safety, city officials, community leaders, and law enforcement agencies must collaborate closely to implement comprehensive strategies. These strategies should not only combat hate crimes but also fortify the city's resilience against a backdrop of increasing challenges.
In this critical juncture, the urgency of addressing both hate crimes and police shortages cannot be overstated. Los Angeles must rise to the occasion, fostering a community that stands united against intolerance and equipped with the resources needed to ensure the safety and well-being of all its residents. The LA vs Hate initiative, with its focus on community-driven solutions, offers a promising path forward in these challenging times.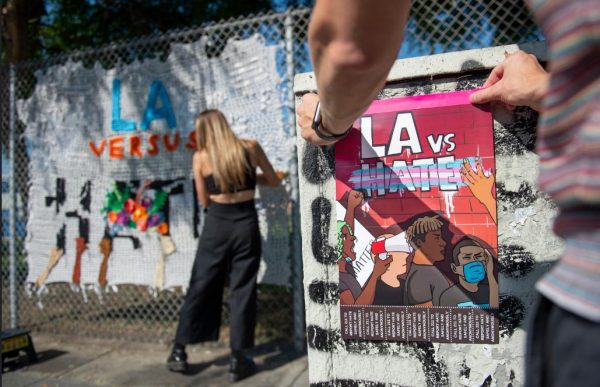 The statistics at a glance:
Following two years of double-digit increases, reported hate crimes in Los Angeles County grew 18% from 790 to 929, the second largest number in more than 20 years.  For the past 8 years, hate crimes have been trending upward and since 2013 there has been a 143% increase. 
The report's significant findings include the following:
72% of hate crimes were of a violent nature, the second highest percentage in at least 20 years.
Racial, sexual orientation and religious hate crimes all grew sharply. But racism was by far the most common motivation, constituting 57% of all hate crimes. Racist crimes jumped 14%, from 476 to 545.
Although they only comprise about 9% of the county's population, African Americans were again disproportionately targeted and comprised 53% of racial hate crime victims. While anti-Black crimes climbed, all other major racial and ethnic groups experienced slight increases or declined significantly.
Anti-Latino/a crimes rose 3% and they again were the second largest group of racial victims. This was the seventh year in a row that Latino/as experienced the highest rate of violence (93%) of any racial/ethnic group.
Anti-Asian crimes, which had soared to record highs during the pandemic, declined 25%. However, the 61 crimes reported were the second largest number in this report's history.
Sexual orientation crimes comprised the second largest motivation (18%) and grew 20%. 81% of these crimes targeted gay men.
Religious crimes spiked 41% and comprised 16% of all hate crimes. Eighty-three percent of these crimes were anti-Jewish.
There were 44 anti-transgender crimes, the largest number ever documented. Ninety-one percent of these crimes were violent, a rate much higher than racial, sexual orientation, and religious attacks.
After skyrocketing 48% the previous year, hate crimes in which anti-immigrant slurs were used continued to climb another 12% from 84 to 94. This was the largest number ever recorded. Suspects used anti-immigrant language in 55% of anti-Latino/a crimes and in 25% of anti-Asian offenses.
Hate crimes committed by gang members remained elevated and comprised 6% of all hate crimes. 74% of these were racially-motivated.
After declining the previous hear, hate crimes that contained evidence of white supremacist ideology (most often the use of swastikas in vandalism) increased 66% from 97 to 140 crimes. This was the largest number in 13 years. They comprised 15% of all reported hate crime. There was evidence of white supremacist belief systems in 38% of all religious hate crimes and 9% of racial crimes.
Similar to the previous year, the largest number of hate crimes (251) reported in 2022 took place in the Metro Service Planning Area (SPA) Region IV (which stretches from West Hollywood to Boyle Heights) followed by San Fernando Valley SPA Region II (141).  This represents large increases in the number of hate crimes in both regions. However, if one compares the populations of the regions to the numbers of reported hate crimes, the Metro SPA had the highest rate followed by West SPA Region V (which includes part of West Los Angeles, Beverly Hills, Culver City, and a number of beach communities). These two regions have had the highest rates for several years in a row.
To view the complete report, including hate crime maps, graphs, and tables, please visit hrc.lacounty.gov. Some hate crime data is limited by the current searchability of the database only for the time period of 2003 to 2022. For specific race/ethnicity data and examples, please click here for anti-Black hate crimes, click here for anti-Latino/a hate crimes, and click here for anti-Asian hate crimes.