May 31, 2019 at 11:44 am PDT | by Eric Garcetti
Mayor Garcetti welcomes the world to LA Pride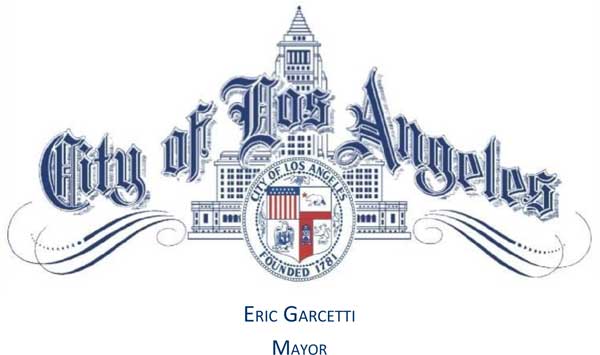 Dear Friends,
On behalf of the City of Los Angeles, welcome to Pride 2019.
Pride is one of our City's largest events, bringing people together from across L.A. County and beyond to celebrate the heritage and culture of our LGBTQ+ community and its allies. We unite to reaffirm our determination, our dedication, and our resolve. We lift up our voices and ensure we will never be silenced.
This year's Pride marks the 50th Anniversary of the Stonewall Riots in New York City, a pivotal moment that helped ignite the LGBTQ+ rights movement across the country and around the world. It was at the Black Cat Tavern in Silver Lake where two gay couples sealed the New Year with a kiss, and were assaulted by the police in retaliation. Angelenos stood up against hate then, and haven't stopped since.
Hate has no place in Los Angeles, and we must take that message to every city across America. We will not tell Angelenos to be patient, or to wait for the respect and the rights that they deserve.
We are proud of every lesbian, gay, trans, bi, queer, intersex, asexual person, and ally who calls L.A. home.
On behalf of the City of Los Angeles, I join the Los Angeles Blade in wishing everyone a happy, safe, and meaningful Pride month.
In solidarity,

ERIC GARCETTI Mayor