Trans Pride event at LA LGBT Center is a force for empowerment
June 14 and 15 at LA LGBT Center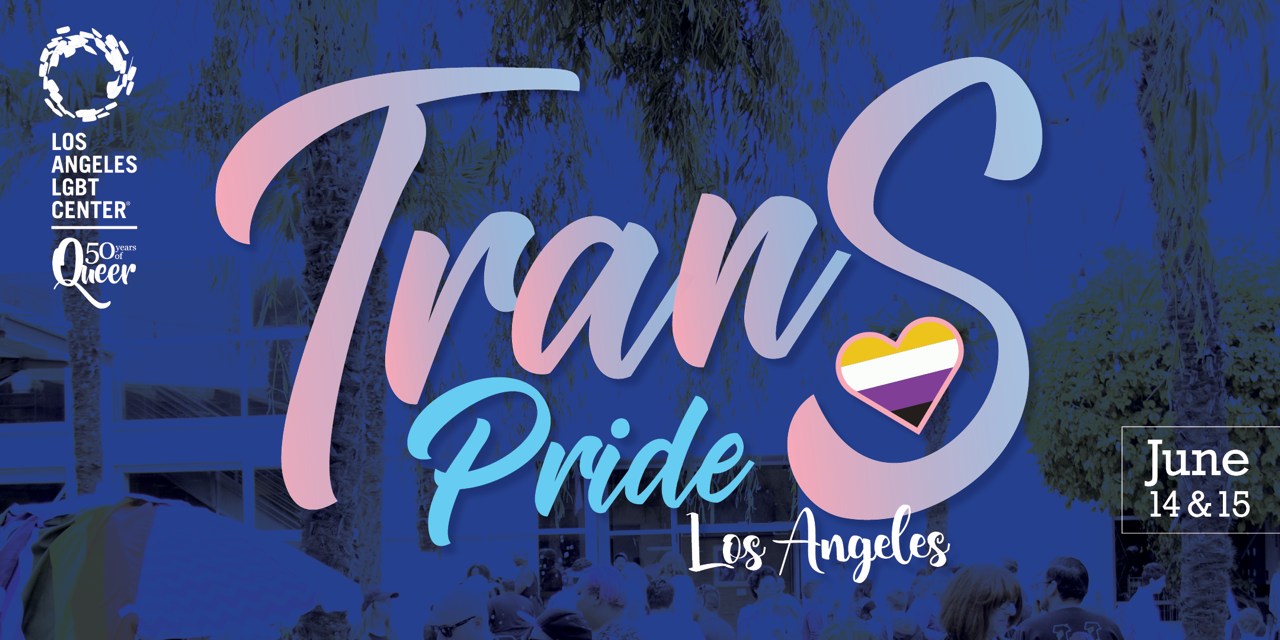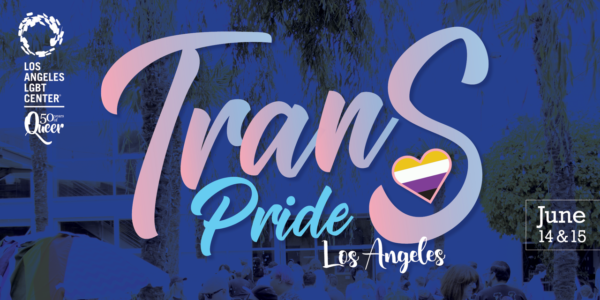 While thousands of people head to West Hollywood each year for LA Pride, a more intimate crowd the weekend afterward gathers each year at the Los Angeles LGBT Center since 2008 to celebrate Trans Pride. It's one of the oldest and largest trans and non binary celebrations in the U.S., this year taking place on  June 14 and 15 at The Village at Ed Gould Plaza and the new Anita May Rosenstein Campus.
Trans Pride History
In an exclusive interview with Los Angeles Blade, Gina Bigham, manager of the Trans Lounge & Education Empowerment Programs, Cultural Arts, talked about the history of the festival, which she has been organizing since 2011.
"My vision for this event has always been to take just just one day out of the year where we can put aside the trials and tribulations that our community faces on a daily basis and celebrate the fact that we exist, we are united and that we are alive!" Bigham enthused.
Unlike many Pride events, Trans Pride is proud to keep a very grassroots community feel to our event, noted Bigham. "To that end, EVERYTHING at Trans Pride LA is free to the public. That includes a hot dinner for almost 600 people."
While 1,800 people are expected to attend Friday evening and all-day Saturday, initially, Trans Pride was a small event that averaged about 300 people. "We rebranded the event from Trans Unity Pride to Trans Pride LA, and expanded the event from one to two days," said Bigham.
One of the new components they added was a Friday evening kick-off, where notable trans celebrities were brought in for a community forum/Q&A discussion.
"In past years, we have welcomed Laverne Cox, Kate Bornstein, Aydian Dowling, CeCe McDonald among others to our stage. We also added an annual art exhibit, which celebrates trans icons, and a variety show that highlights professional trans entertainers.
Bigham foresees a day when the name, Trans Pride, will be obsolete.
"With the emergence of gender non-conforming and non-binary individuals, I can envision a time in the near future, where the event becomes more about celebrating gender identity in all its wonderful permutations; not just the trans identity but gender (or the lack there of) in general."
Bigham has arranged many activities to participate in. "The Transgender Law Center will present a name and gender change clinic. We will also have a self-defense workshop led by Juniper McCoy; a clothing swap sponsored by TransTribe Los Angeles; a story time hour for our younger attendees, and a workshop for the parents of trans/GNC children, developed and facilitated by The Center's LifeWorks youth development and mentoring program.
Additionally, nearly four dozen organizations will participate in a resource fair, to offer information on a wide array of services and programs vital to the trans community.
Saturday evening activities include a Happy Hour event presented by Tito's Handmade Vodka; food trucks, and a VarieTy show starring an amazing array of performers, including host Ezra Michel; singers Our Lady J, (writer on Pose), Alexandra Grey (Transparent), Charlie Peck, Dean Passarella, Ryan Cassata, LZ Love; comedian Pink Foxx, and the Trans Chorus of Los Angeles.
The Attendees
Dr. E. Jaye Johnson has been attending Trans Pride with his fraternity, Alpha Omega Nu. "I love how alive the community is when we come together. We should celebrate our lives as well as memorialize those of us gone too soon."
Trans shoe designer Nik Kacy will be speaking on the panel, "Non-Binary & Genderqueer: A New Awareness of Gender Identitie," with fellow genderqueer activists, Addison Rose Vincent, Grey Crouch and Eden Anaï Luna.
Kacy, who is non-binary and queer, believes it is vital for people of any identity to show up to Trans Pride.
"Visibility is key to show that we not only exist but we can thrive as a community. More than ever, we need to be united as human beings to fight the hate and discrimination, as well as transphobia that exists."
In a perfect world, we wouldn't even need a Trans Pride or any Pride because there would be no homo/transphobia or hate of any kind, acknowledged Kacy.
All human beings would be treated the same in all aspects and be celebrated together."
Kacy continued: "But we don't live in a perfect world yet, and for now I love that we can bring our community together to celebrate those who are here to represent, encourage and inspire those who might not be able to or comfortable to represent. And honor those who had represented, but lost their lives fighting for their right to exist."
Fellow panelist Crouch stressed the importance of showing up for the community.
"We live in a binary-centered time. From the day-to-day men and women clothing sections, restrooms, checkboxes on a form: we are forced to compromise who we are to navigate the structures around us. As such, non-binary, intersex and two-spirit individuals rarely encounter a space where we can truly share in our experiences with those around us."
Crouch sees Trans Pride as an opportunity to step outside of binary constructs. "To open ourselves to the truth of possibility, look at ourselves and the people around us and feel seen, heard and most of all: safe. I show up to Trans Pride because even within the trans contingent of LGBTQIAP2-S+, my siblings often feel invisible. The more we show up unapologetically, the more we create space and understanding for who we are and how we matter in our communities."
Jaxon Cat Williams has been going to Trans Pride since 2017, the year he began transitioning.
"It was the first time I was even aware we had a trans pride, despite being in the LGBTQ community in Weho for 20 years. I was impressed by the quality of speakers and sessions and how friendly and outspoken people were. I went there with one friend but by the time it was over, I had met over 20 new people. I hope that the festival evolves to be larger, with more participation from our own community as well as cisgendered allies.
Williams describes Trans Pride as a "very safe" space.
"You can be free to be yourself, to be open and vulnerable with others; it's a place where everywhere you look, no one is judging you. That is very rare to come by as a transgender individual. The speakers and sessions are also tailored to the trans communities needs, which is hit or miss in general at LGBTQ events. Everyone is super friendly and looking to bond with like- minded individuals. It's as if a weight has been lifted off everyone's shoulders, and the lightness that results is contagious."
The one thing that bothered Williams about the event is how small it was. "Most of my friends that aren't transgender aren't even aware the event exists. I think more needs to be done in the way of advertising and letting allies know they are welcome to come and support," he said emphatically.
WHERE:
Los Angeles LGBT Center
The Village at Ed Gould Plaza
1125 N. McCadden Place
Los Angeles, CA 90038
Los Angeles LGBT Center
Anita May Rosenstein Campus
1118 N. McCadden Place
Los Angeles, CA 90038
WHEN:
Friday, June 14
7–10 p.m.
Saturday, June 15
Noon–9:30 p.m.
TICKETS:
Admission to all events is FREE.
To RSVP for Big Queer Convo, visit lalgbtcenter.org/tp19bqc.
West Hollywood Halloween Events 2021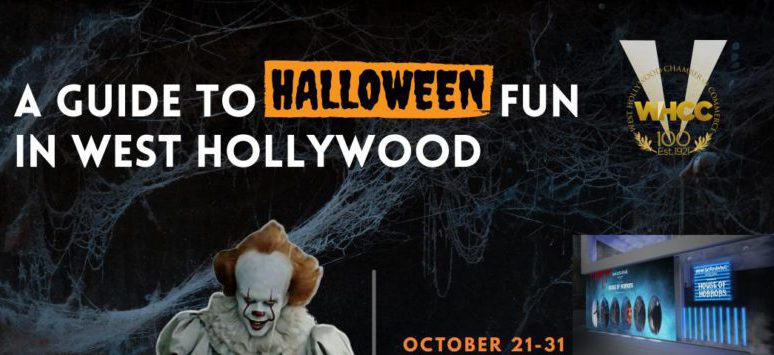 WEST HOLLYWOOD – The West Hollywood Chamber of Commerce has released its annual Halloween events guide available here.
Project Angel Food's 2021 Telethon raises $1.1 million
Project Angel Food is thankful to have received support from friends and the community providing the funding needed to sustain their service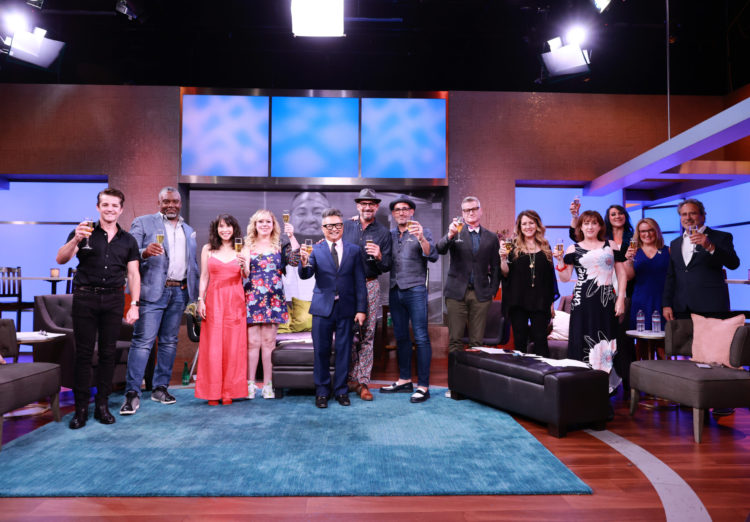 HOLLYWOOD – Los Angeles charity Project Angel Food succeeded in raising $1,126,090 far surpassing their fundraising goal of $800,000 in their 2021 Telethon which aired on KTLA 5 Saturday evening. The Telethon, LEAD WITH LOVE 2021 was presented by City National Bank.
Hosted by by Will & Grace star Eric McCormack and KTLA anchor Jessica Holmes along with Loni Love and Alec Mapa as co-hosts, the evening broadcast opened with a surprise greeting from British Rockstar musician Ringo Starr.
It's been a difficult year for everyone, and Project Angel Food is thankful to have received so much support from friends and the community and providing the funding needed to sustain the expanded service to those in need, preparing and delivering over one million medically tailored meals to our most vulnerable neighbors. Project Angel Food Executive Director Richard Ayoub said, "I am overwhelmed with gratitude and inspiration. The success of this tells me Los Angeles is with us every step of the way."
A good deal of celebrity star power helped to boost the donations which were taken in by phone, online, and text. Loni Love, author, and host of The Real, presented her $25,000 winnings from her recent appearance on ABC's Celebrity Family Feud. Her donation joined that of actor Jamie Lee Curtis who called in live via Skype, made a $10,000 gift from her family foundation.
The Herb Ritts Foundation offered a "match challenge" of $75,000, agreeing to match donations coming in over an hour up to $75,000. The match was reached in just 27 minutes.
Other big donors for the night included: $50,000 each from Susanna Blinkoff & Jordan Corngold, Connie Frank, and Mary Fisher; $30,000 National Rongxiang Xu Foundation & Human Heritage Project; $26,000 from Michael J. Libow; $25,000 from Stanley and Joyce Black Family Foundation, Block Party WeHo, San Manuel Band of Mission Indians, The Chuck Lorre Family Foundation, WEN Hair and Body Care by Chaz Dean, Whole Foods Market, and Main Street Catering…and our thanks to everyone who donated!
A special Tribute was paid to Chef Randy Nakamura, who died from COVID this past year, by celebrity chefs Cat Cora and Stuart O'Keeffe, and actor Brad Garrett, who met Chef Randy at Project Angel Food. Eric McCormack then led a toast, lifting a glass with all the stars in studio to Chef Randy, followed by a special performance by LeAnn Rimes, singing Throw My Arms Around the World, beautifully capturing the spirit of the evening.
Highlights and behind-the-scenes of the night can be seen at Project Angel Food's website…and it's still possible to donate by texting LOVE20 to 50155.
LA Pride breaks silence announces 'Thrive with Pride'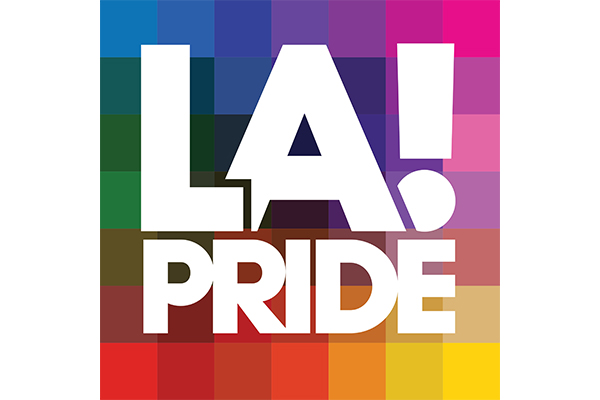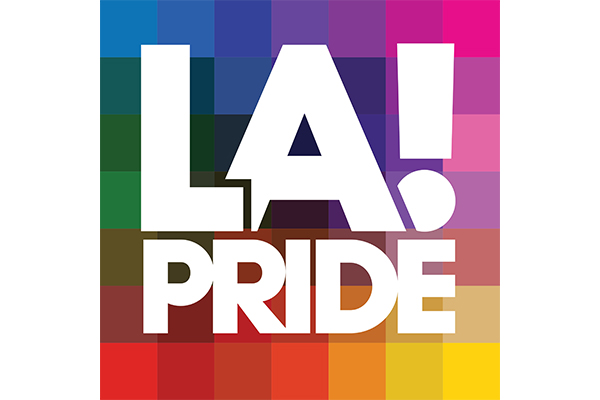 LOS ANGELES – After weeks of 'stay tuned' on its website and no real engagement with the media or the LGBTQ community, Christopher Street West Association Inc. the nonprofit organization that produces the annual LA Pride celebration announced its planned June programming for LA Pride 2021 on Thursday.
Pride 2021 activations are themed around the daily reminder to Thrive with Pride.
LA Pride weekend will kick-off on Thursday night, June 10th with a concert exclusively presented by and live streamed on TikTok featuring hyper-pop diva Charli XCX and a showcase of up and coming LGBTQ+ performers across genres. In-person concert opportunities are not available at this time. Fans and followers can follow @tiktokforgood and @lapride on TikTok for updates and advanced promotions.
Further, a televised special titled "Thrive with Pride Celebration" is set for Saturday, June 12th airing 9:00pm-10:00pm PDT on ABC 7 Los Angeles, the most-watched station in Southern California, will feature special guests, performances and LA Pride honorees.
"To thrive means to flourish and progress despite the circumstances. Pride this year is a moment for you to stop and breathe," said Sharon-Franklin Brown, CSW board president. "It's a moment to remember you're not just surviving one of the hardest years in recent memory, but growing into your truth. This is why we were so intentional in our planning. We want to bring a moment of celebration, a moment to highlight the community, and an opportunity to give back. If we as a community can come together, even for a moment, to realize we've broken down some barriers put on us, it'll strengthen our resolve to continue tearing more down for those to come after us."
"After an unprecedented year of challenge and struggle, I am so pleased that this year's pride festivities embrace the spirit of the first pride parade and our activist roots," said Los Angeles City Councilmember Mitch O'Farrell. "By bringing together LGBTQ+ communities from every corner of our City, we will uplift all voices and elevate the important work of the icons of the LGBTQ movement who sacrificed everything in their young lives at the time so we can all celebrate together in 2021. With a mix of virtual and potential in-person events, this year's festivities will keep our community safe and connected while providing every Angeleno an opportunity to embrace giving and volunteerism."
In recognition of the incredibly difficult work Los Angeles social justice and non-profit organizations have put into achieving equity, actionable change and stability, LA Pride will launch a 30-day give back campaign to support these efforts. Pride Makes a Difference will highlight opportunities for Angelenos to sign up to either volunteer, or donate goods and/or money to local organizations in Los Angeles County. Pride Makes a Difference is a new program in conjunction with Big Sunday. As part of these new efforts, drop off locations will be set up all throughout Los Angeles. A list of selected local organizations and drop off sites will be available soon to choose from, as well as the sign-up details and commitment.
"Our utmost priority in whatever we're doing to celebrate Pride this year ensures safety and follows CDC-approved pandemic guidelines," continued Brown. "That's why we're announcing this programming first. Any potential in-person celebratory activations will be announced at a later date in the coming weeks. The more we put safety first, the more likely we're able to plan big physical events in the future, including Pride 2022, where we can celebrate who we are, where we came from, and where we need to go."