Gay customer accuses legendary LA deli owner of homophobia



A gay customer accused the owner of a legendary Westlake District eatery of homophobia during LA Pride weekend. However, Norm Langer, owner of the 72-year old Los Angeles landmark Langer's Delicatessen-Restaurant, vociferously denied the charges.
Rachel Curry, one of the two women customers involved in the incident, alleged in a lengthy statement to the Los Angeles Blade Thursday evening that Langer had "kicked" them out of the restaurant for "being gay."
"Last Saturday, the weekend of L.A. Pride, I was kicked out of Langer's Deli for being gay. My date and I had finished eating and we shared a kiss in our booth. Suddenly a man with a walkie-talkie was standing at our table. He introduced himself as Norm Langer and told us that he 'can't have this in his restaurant because some of the customers don't understand,'" Curry said.
"I told him I would never come there again, and that I lived in the neighborhood and I used to like that place. He told me I was being selfish and inconsiderate of how other people felt as he stood there with his walkie-talkie waiting for us to pay our bill and leave. I was in shock, this experience felt violent and wrong and was traumatic for both of us. I just want to raise awareness that this space is unsafe for LGBTQ+ people in an effort to prevent future harm to others. Please spread the word not to support this business," she said.
Curry's accusations were picked up by film critic and entertainment journalist April Wolfe who tweeted: "A woman I know just posted that Langer's Deli in LA asked her and her date to pay and leave, because the two women kissed, and the owner said they weren't respecting that other customers "don't understand." It's disappointing."
Langer strongly responded on the deli's Facebook and Twitter pages, saying in part: "Langer's Deli is open and inclusive to all people. Anyone who comes to our family restaurant is treated equally and with respect."
Langer told the Los Angeles Blade on Friday that being characterized as an anti-LGBT bigot is simply false, he has LGBT employees who are "valued members" of his team.
"This [accusation] bothers me," Langer said. "I wouldn't have lasted [in business] if I was a bigot. Seriously, if I was anti-LGBT, it would have surfaced a long time ago. I mean, I've been working here since January of 1963. I wouldn't have LGBT employees [who are] working for me now."
Langer disputed the description of the incident. He said it had occurred over a 35 minute period and progressed from the occasional affectionate kiss, "a peck on the cheek," to a full blown display of public affection of snuggling and making out that "went beyond what I find acceptable for a family restaurant, especially in a public dining room, which is why I walked over to their booth."
According to Langer they were sitting next to each other, side by side, in a booth.
"I have certain policies," Langer told the Los Angeles Blade. "I walked over to the table and introduced myself as the owner, told them I was glad they were here but 'it's not really a place to make out.' Like I said on Facebook/Twitter, we've had a long-standing policy against 'making out'—doesn't matter if they're straight or same-sex couples.
"I have stopped heterosexual couples from making out, and I don't care if, say, Prince Harry and Meghan Markle were making out, I'd stop them, too. The policy applies to everybody," he said. "It's a family restaurant."
Curry has a different perspective.
"Norm Langer has accused us of making false accusations and tried to cover up his actions by claiming this was simply about a public display of affection (PDA) policy and not tied to homophobia," Curry said. "It was perfectly clear to both of us that when he approached our table in an authoritative manner and told us that he 'Can't have this behavior in his restaurant' because his 'customers don't understand'—he was saying that his customers and/or himself did not want us being visibly queer in that space and that we weren't welcome there because of it."
Langer said that's completely wrong. From the moment he walked over to request that the women refrain from "making out," they were confrontational, he told the Los Angeles Blade. "Look, part of this, I think, was my walkie-talkie, I'm sure. But it's partly a prop because I want to make sure that customers don't think I'm just another customer. But also, I use it to communicate with my bus help, staff—we get very busy, crowded."
"Perhaps Langer's does have a policy about PDA, but that was not what was communicated to us and that's not what this was about, or at least not the only thing it was about. If this was simply about an across-the-board PDA policy that had nothing to do with the fact that we were two women, it could have been handled completely differently and we would have respected that," Curry wrote.
"Mr. Langer did not inform us of a PDA policy and politely ask that we respect the rules of his establishment or anything along those lines. He never said the word "policy" or mentioned "public displays of affection," Curry added.
"I totally support the LGBT community. I have LGBT employees, including my cashier who is lesbian and now even she and her partner are taking heat for this incident unfairly," Langer said. "I did tell them [Curry & unnamed date] my policy and they immediately were antagonistic. They asked if I was against the LGBT community, and I told them 'No I'm not.'"
The controversy sparked a #BoycottLangers image on Twitter.
"We are aware that calling for a boycott could impact employees more than owners, but like in past queer boycotts of products and businesses, the queer community are not a significantly large population that will affect staffing. We are calling for a Boycott to call Mr. Langer out and put him and his biased behavior on notice," Curry wrote.
Langer told the Los Angeles Blade that he is greatly dismayed by the accusations and the backlash.
"I have gotten 20 calls—more. Mostly guys, but all negative against me over this," Langer said. He also noted that many of his longtime customers, including those who are LGBT, have been supportive. He hopes people will listen to his side of the story.
One of Langer's customers, openly gay IT/HighTech Web Engineer James Barro, addressed Norm Langer's statement on Facebook and pointed out: "I've been here before, and on hearing the report, I had to check. Thank you for addressing this directly. My boyfriend and I will see you soon, and will not make out."
LAPD: Body found on fire hanging in tree in Griffith Park likely a suicide
The person's age, identity and gender have not yet been determined, but they are believed to be a person who frequents the park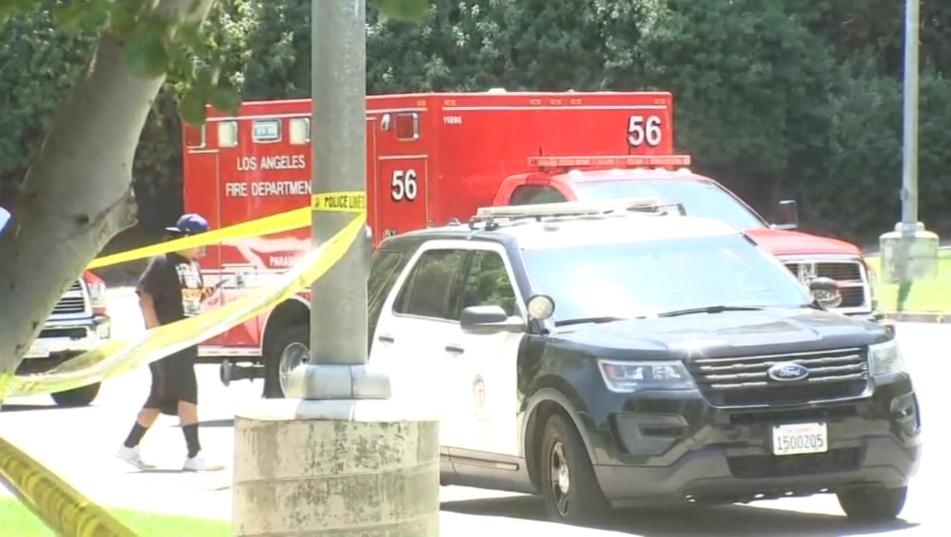 LOS ANGELES – The body of an unidentified person deceased found hanging from a tree near the Griffith Park's merry go round was likely a suicide a detective with the Los Angeles Police Department said Tuesday.
The body was discovered at around 12:30 p.m. on fire and hanging from a tree. Los Angeles City firefighters put the flames out and LAPD detectives investigated and found no signs of foul play, determining that most likely the cause of death was suicide.
"It appears to be self-immolation," said LAPD detective Michael Ventura. "This is going to be somebody who brought some gasoline, brought some lighters. We have had, they are rare, but we do have cases where people will self-immolate. Or they choose to set themselves on fire."
The person's age, identity and gender have not yet been determined, but they are believed to be a person who frequents the park on a regular basis Ventura said.
Independent freelance journalist Vishal P. Singh, who was on scene tweeted about the incident:
Firefighters from @LAFD are carefully removing things from the tree in Griffith Park. @LAPDHQ and the Park Rangers are here, too, investigating the body found hanging from a tree and on fire here. pic.twitter.com/5xBxviZRki

— Vishal P. Singh (they/he) 🏳️‍⚧️ (@VPS_Reports) August 9, 2022
KABC reported:
Editor's note: If you or someone you know is struggling with suicidal thoughts or mental health matters, please call the National Suicide Prevention Lifeline at 800-273-8255 or dial 988
LAPD respond after protestors disrupt LA City Council vote on homeless
All of City Council left except for Councilmembers Raman, Harris-Dawson, & Bonin who have previously voted against the expansion of 41.18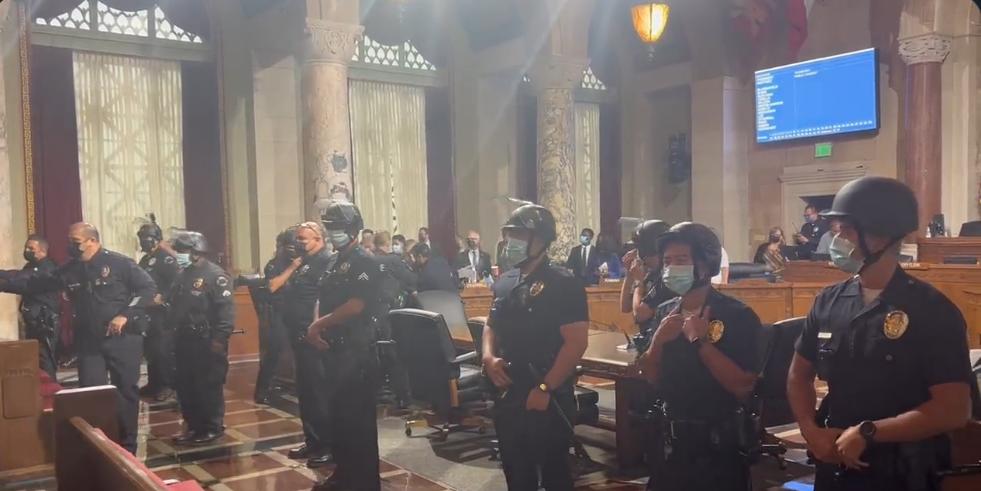 LOS ANGELES – After protestors angrily voiced opposition and one charged towards the council dais disrupting the LA City Council's impending vote Tuesday on a mass expansion of 41.18 zones, which will prohibit encampments of unhoused persons near schools and daycare centers, the Los Angeles Police Department's Riot Squad was called-in.
The meeting erupted into chaos after a member of the public who was speaking climbed over a bench and charged toward Council President Nury Martinez. Police quickly filled the council floor to apprehend the person and another member of the public. Activists screamed at police, and at least one audience member attempted to spray water on officers.
Martinez abruptly recessed the meeting as dozens of activists in the room chanted "Abolish 41.18!" – a reference to the city law prohibiting homeless encampments at libraries, freeway overpasses and other locations.
Jonny Peltz, a freelance reporter for Knock LA, a nonprofit community journalism project, live tweeted the proceedings.
Before meeting starts there are chants of "Shame on you!" pic.twitter.com/7HdnvdOQgD

— Jon peltz (@JonnyPeltz) August 9, 2022
Crowd holding up mostly 'abolish 41.18' signs. Council President told the crowd to "grow up" as they were jeering pic.twitter.com/28dVNpZF4j

— Jon peltz (@JonnyPeltz) August 9, 2022
BREAKING: Riot squad now out at City Hall. Two protesters have been arrested pic.twitter.com/gX9utGVHLj

— Jon peltz (@JonnyPeltz) August 9, 2022
Crowd is staying and chanting. All of City Council left except for Councilmembers Raman, Harris-Dawson, and Bonin (who have previously voted against the expansion of 41.18). LAPD also lining the side of City Council chambers pic.twitter.com/Whmvd9P2xf

— Jon peltz (@JonnyPeltz) August 9, 2022
KTLA reported the Council voted to ban homeless encampments within 500 feet of city schools and day care centers after protesters again rallied against the expanded motion.
The final vote on the motion 11-3 in favor of the widespread ban.
Before the updated motion passed, camps were banned within 500 feet of facilities deemed sensitive, such as schools, day care facilities, parks and libraries but only if those areas have been designated for enforcement.
Tuesday's vote means a blanket ban on encampments within 500 feet of every private school and day care centers in the city.
LAPD increases patrol force by 200 in Hollywood to combat rising crime
"If you come here to commit crime, you will be arrested, you will be prosecuted, you will be jailed or imprisoned," said O'Farrell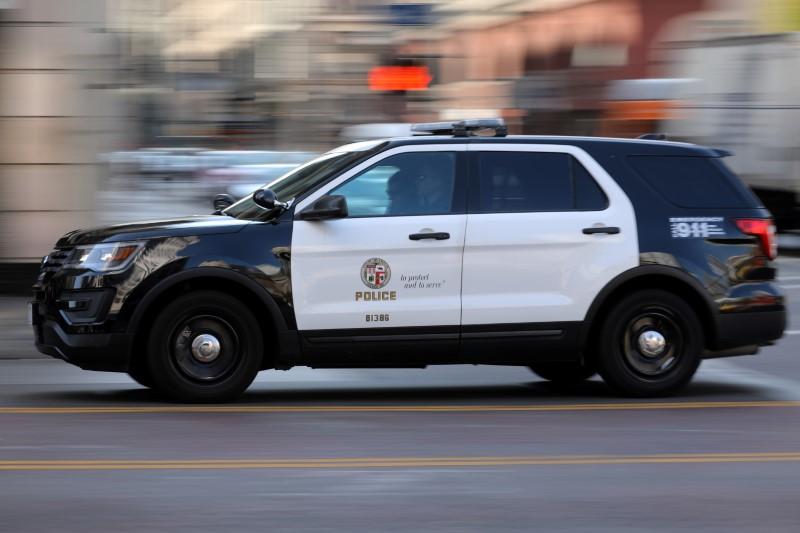 HOLLYWOOD – The Los Angeles Police Department has been deploying additional resources over the past seven months as the neighborhoods around Hollywood have experienced sharp increases in petty thefts, robberies, shootings and homicides.
On Wednesday, Out Los Angeles City Councilmember Mitch O'Farrell hosted an event to spotlight more aggressive actions being taken by the LAPD and other city officials to stem the uptick in crime in the heart of the City's entertainment district.
"If you plan to come to Hollywood to commit crime, you are not welcome," said Councilmember O'Farrell. "All Angelenos should feel safe where they live and work. By bringing additional LAPD shifts to Hollywood, we are strengthening the holistic approach my office is taking to public safety – one that brings unarmed services to people in distress, while ensuring our LAPD officers have the necessary tools to effectively prevent and address crime."
"If you come here to commit crime, you will be arrested, you will be prosecuted, you will be jailed or imprisoned," said O'Farrell adding; "There is no permissiveness in Hollywood. We're not going to permit or tolerate that."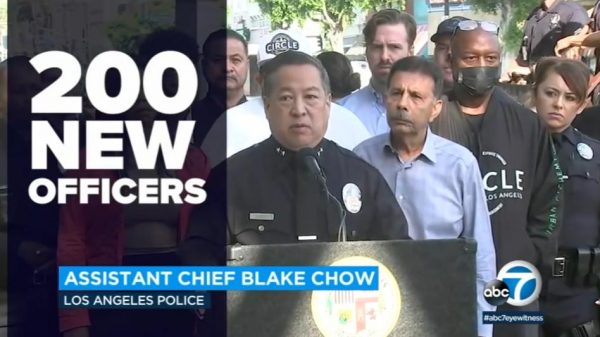 "That's really basically about 200 more officers out on the street here on Hollywood Boulevard. "They're going to be on foot, they're going to be in patrol cars, they're going to be on horseback, they're going to be on bikes," LAPD Deputy Chief Blake Chow told attendees and reporters attending the event.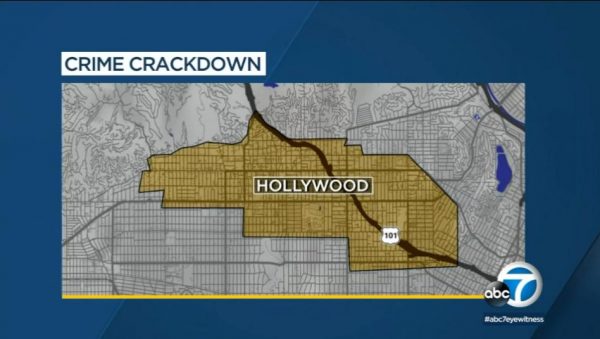 Year to date, Hollywood has seen a 75% increase in homicides and 35.6% increase in shots fired, while robbery and theft have risen by 19.4% and 24.7% respectively, compared to 2021. This latest effort to enhance public safety follows Councilmember O'Farrell's groundbreaking work to bring the CIRCLE program, the City's first unarmed model of crisis response, to Hollywood, in addition to supporting a City budget that accounts for attrition rates within LAPD's ranks.
"People need to feel safe when they're in Hollywood," said Deputy Chief Chow. "We're thankful to Councilmember O'Farrell for these additional resources and look forward to quickly putting them to use to prevent, deter and address crime."
"Public safety requires robust collaboration and an all-hands-on-deck approach," said James Hegler, Director of Operations for the CIRCLE Program. "We're proud of our successful working relationship with Councilmember O'Farrell and LAPD, which helps us bring unarmed services to Angelenos in need so that LAPD can focus their resources on actual crime."
"Public safety is an essential part of a thriving local economy," said Kathleen Rawson, President and Chief Executive Officer of the Hollywood Partnership. "As Hollywood emerges from the pandemic, having officers on the street and available to respond to calls is necessary for our businesses to safely keep their doors open and welcome visitors back to this iconic boulevard."
In addition to deployment of added LAPD resources, O'Farrell on Wednesday introduced a motion that, when approved by the City Council, would strengthen LAPD's presence in Hollywood with additional officer shifts.
The $216,000 effort would be funded directly by O'Farrell's office as part of his comprehensive approach to public safety in Hollywood a spokesperson said in a statement.