MTV Movie Awards glittering goods and stars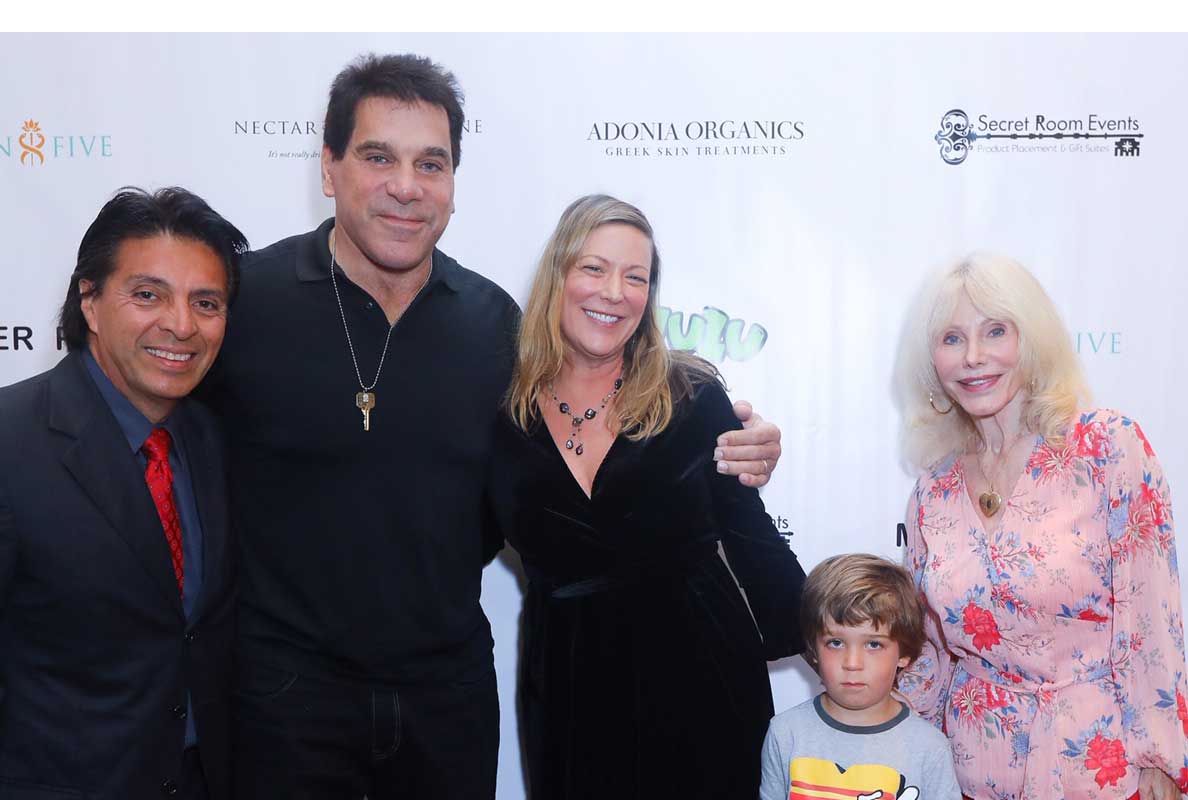 Secret Room Events held their annual gifting suite for the MTV Movie Awards in Hollywood. The event hosted some of today's most unique, fashionable and luxurious companies, products and services.
Many gay celebs were in attendance at the awards, like "Drag Race" stars Trixie Mattel, Katya, and Alyssa Edwards, "Schitt's Creek" creator/star Dan Levy and his co-star Noah Reid, and Pose's MJ Rodriguez we're there too.
With every Secret Room event, there is always a very special charity, this time around it was DoVE Project – Dogs of Violence Exposed, a non-profit organization created to support the end of the Dog Meat Trade in Asia. DVE was on site with some adorable doggies that are up for adoption.
New Way Horizon Travel gave away resort stays to The Marriott and Hilton Waikoloa, a 7 night stay all-inclusive trip, with fun activities like Eco Zip line and a boat trip, SKINFIVE By AVA MD was gifting Uplifter – radiofrequency microneedling to firm up celebrity skin, and Emsculpt, electromagnetic body contouring to burn fat and build muscle, which perks up the posterior.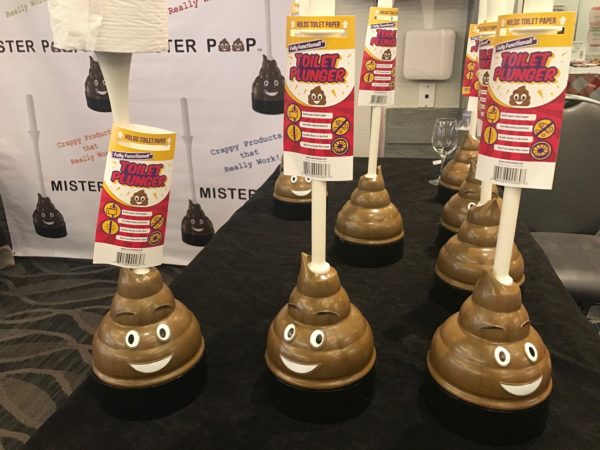 My favorite swag at any gifting suite was actually seen at the Secret Room! Mister poop, Toilet Accessories was a fun looking plunger that kids will love. It actually glows in the dark too!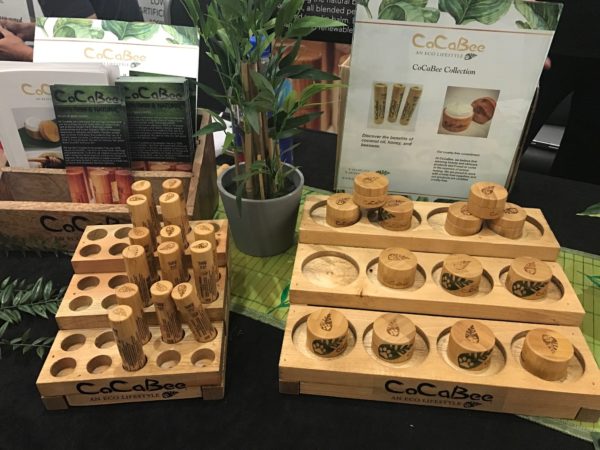 There was also jewelry, baby and pet products and luxurious skin and hair care. Celebrities that attend always feel like the Secret Room is a total pampering experience. Other vendors at the event included Greek Island labs, Nectar of the Dogs wine, NANI, Muscle MX LLC, Zatik natural, True Made Foods, Kate Mesta JewelryYULU, DALCINI Stainless, CoCa Bee, STICKY HEELZ, Bewaltz,
Dr R cosmetics, A2O Water /Think Alkaline, FIGPIN, Frill USA, Vitolo Jewelry Artisans, Petorama, RevealU Skincare, MisMack Clean Cosmetics.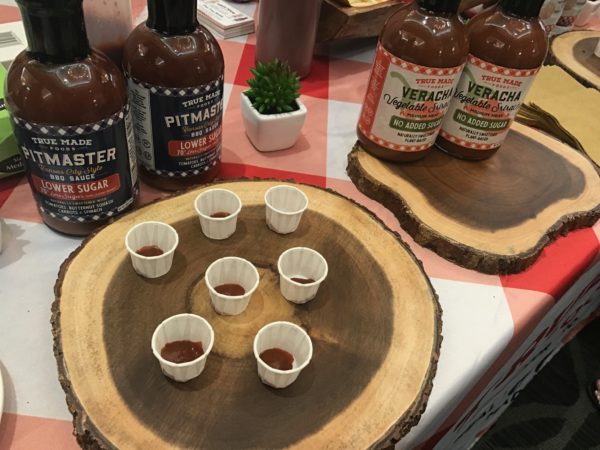 When all guests leave, they received a huge bag filled with these wonderful items below from our gift bags sponsors: Cherry Blooms Cosmetics, Minted Prose LLC,  Contender Brands, Exsens, Zenni, Love Good Fats, AthanaSia Glow NUUN HYDRATION, Hint water, CATALO 'EARTHPACK' TBH Kids, HOMETOWN CANDLE, Go Macro Bars, Dr. Daltons Premium Treats Earth-Saver, VIX Paula Hermanny Swim, Soul Shropshire, CRISSCROSS Intimates, The Gods STAR Body, Reina London, SKINFIVE By AVA MD, Thorlo Socks, FETCH eyewear, Stoka Bar, LIFE CHOICE LTD, Delia organics, Nail Snails and Ocean's Halo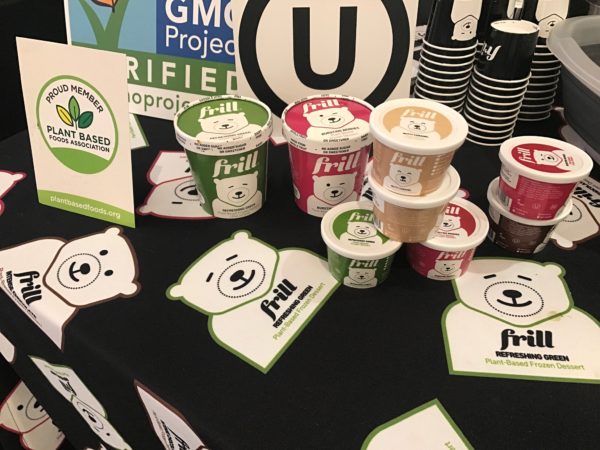 ——
Oftentimes, with all the running around people do in West Hollywood, we become overwhelmed by the amount of multi tasking to do. So much of our daily attention gets drawn toward what's happening outside of ourselves versus what's going on inside. Because of this, it's so easy to live on auto-pilot day to day. Often, it's a major life change that shifts our perspective and meaning on what is most important to us.
Hollywood's Vanessa Petronelli, Global Spiritual Leader and founder of Soul Aligned Success, calls these life changes "forced awakenings," because they are hard to avoid. "They require us to reevaluate our current choices, habits and life circumstances and turn our focus within. But we don't have to wait for a crisis to make a deliberate shift in our choices, actions and direction!
"In my experience, most people are craving a deeper sense of purpose. While often associated with our career," said Petronelli. "It's actually more to do with connecting with and discovering more about who you are in each moment. We aren't trained to do this, so it's up to us as adults to carve out daily time to gift ourselves with the time, energy and commitment to turn off and tune out external distractions and outside influence and listen to our inner guidance. That means unplugging from social media, Netflix and the news."
Petronelli recommends taking a personal inventory every 90 days, that will help you find clarity, fulfillment and purpose. "Find a quiet spot free of distractions, bring a pen and journal and ask yourself: "What is most important and meaningful to me right now? Where have I been spending my time, energy and money the past 90 days? Is where am I spending my time, energy and money in alignment of those values? What do I want my life to look like over the next 90 days? What traits do I want to embody over the next 90 days? What do I need to keep doing? What do I need to stop doing? What do I need to let go of? What do need to start doing?"
I started this exercise myself and found it to be such a rewarding experience! It's up to us as adults to carve out daily time to gift ourselves with the time, energy and commitment to turn off and tune out external distractions and outside influence and listen to our inner guidance. That means unplugging from social media, Netflix and the news.
LA Pride Parade Grand Marshals named, LA Pride Village returns
When LA Pride Parade returned home to Hollywood Blvd last year after more than 4 decades, it prompted the start of new traditions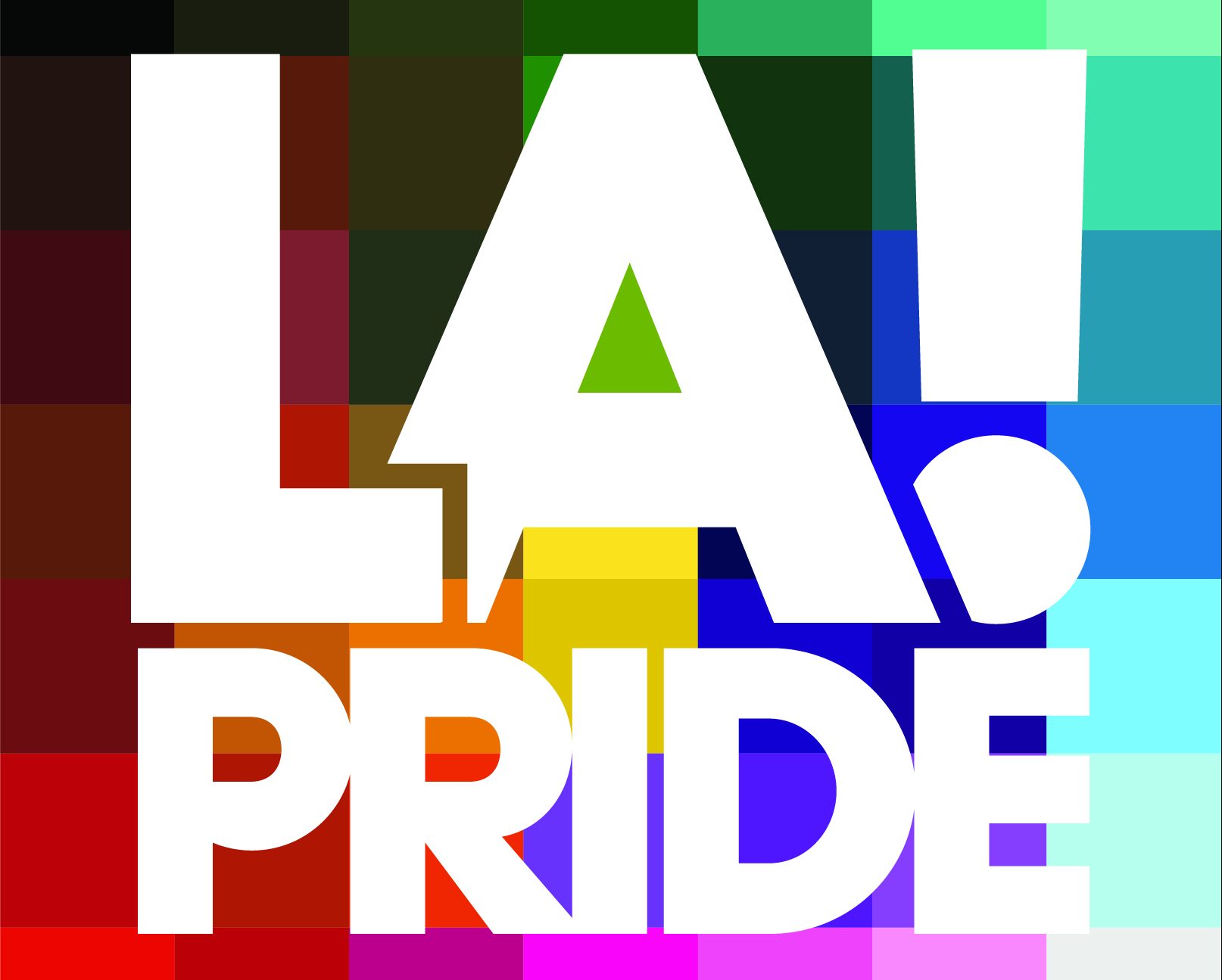 LOS ANGELES – Christopher Street West Association (CSW) announced its trio of grand marshals to be celebrated at the LA Pride Parade on Sunday, June 11 taking place at its original historic location in Hollywood.
This year's LA Pride Parade grand marshals include comedian, actor and activist Margaret Cho as the Icon Grand Marshal, an individual who needs no introduction and achieved major milestones within their career and industry; a posthumous tribute to Emmy-winner Leslie Jordan as the Legacy Grand Marshal, a new title this year in honor of Jordan for his everlasting impact on the community; and the ACLU of Southern California, that helped CSW obtain the permit for the first LA Pride parade, as the Community Grand Marshal, which celebrates a group or individual who has had a powerful influence through their work and dedication to and for the LGBTQ community.
"I'm thrilled and incredibly honored to be the Icon Grand Marshal," said Cho. "We need this Pride more than ever. I have been attending Pride celebrations since 1978 and this time around the need to celebrate as well as unite is more urgent than it has ever been. Our love is greater than their hate. 
"On behalf of Leslie Jordan, we are overjoyed by Christopher Street West's heartfelt recognition to name Leslie as LA Pride's Legacy Grand Marshal," said Jana "Cricket" Jordan. "This honor further solidifies the positive impact he made in the world, but more importantly for the LGBTQ+ community. His spirit continues to bring love and light."
"For a century, we've been on the front lines fighting for people to be their true, authentic selves," said Hector Villagra, executive director of the ACLU SoCal. "We're honored to be the Community Grand Marshal and proud to love, live among, and protect LGBTQ Californians." 
"Christopher Street West is honored and humbled by this year's three grand marshals," said Gerald Garth, president of CSW. "Each have contributed to the LGBTQ+ community in their own unique ways, furthering our fight for acceptance, equality, and justice." 
LA Pride Parade and Village Details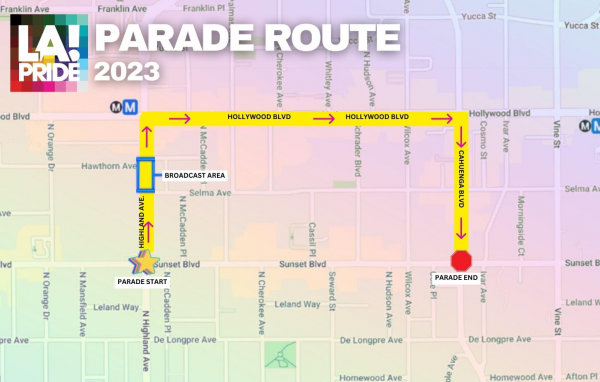 The parade, which will feature a special drag performance presented by the ACLU SoCal and staged by Morgan McMichaels to music by 14-time Oscar nominee Diane Warren, will air LIVE on long-time LA Pride broadcasting partner KABC/ABC7 on Sunday, June 11 beginning at 11:00 a.m. PDT.
It will also air nationally on ABC News Live and Hulu, and wherever viewers stream ABC7 including abc7.com and the ABC7LA mobile app.
Anchor Ellen Leyva and reporter Christiane Cordero from ABC7 Eyewitness News will co-host the ABC7 broadcast. The parade route will begin at Sunset Blvd and Highland Ave heading north, then east onto Hollywood Blvd, then south onto Cahuenga Blvd, ending at Sunset Blvd and Cahuenga Blvd. 
This year's LA Pride Parade partners include: Corona Extra, Corona Hard Seltzer and SVEDKA Vodka: Hero Sponsors: Toyota Mirai, TikTok and H&M; Activist Sponsors: Delta Air Lines – the Official Airline of LA Pride, The Los Angeles County Metropolitan Transportation Authority (Metro) – Official Transit Partner of LA Pride, Glamazon, Kim Crawford Wines, L.A. Care Health Plan, Los Angeles Tourism, Nordstrom, Optum, Sony Pictures Entertainment; Advocate Sponsors: AEG, including the LA Kings, LA Galaxy, and AEG Presents, Albertsons/Vons/Pavilions, Coca-Cola, Grindr, Honda, LADWP, LVMH, Rare Beauty, UCLA Health, Warner Bros. Discovery and Kenvue CARE WITH PRIDEⓇ; Ally Sponsors: Activision Blizzard, the Dream Hollywood hotel, FOX Pride, Moxy/AC Marriott, NBCUniversal, Target, Tiffany & Co., as well as returning television and digital broadcast partner ABC7, and official radio partner iHeartMedia Los Angeles and PRIDE RADIO on the iHeartRadio app.  
Additionally, The Hollywood Partnership, the non-profit organization that oversees the public realm in the Hollywood Business Improvement District (BID), has once again partnered with LA Pride to bring the LA Pride Village back to Hollywood Blvd.
LA Pride Village is the official place to be after the LA Pride Parade, with festivities taking place from 12:00 p.m. to 8:00 p.m., just steps from the official parade route.
When the iconic LA Pride Parade returned home to Hollywood Blvd last year after more than four decades, it prompted the start of new traditions and celebrations in Hollywood, including LA Pride Village, a free and open to the public street festival.
The second annual LA Pride Village celebration promises to be even bigger and better, with a new location on Hollywood Blvd, between Vine St. and Gower St., to make room for more booths featuring local vendors and non-profits, an expanded beer garden, delicious food trucks, two performance stages for twice the entertainment, and more comfortable crowd space for dancing. 
All details can be found here: https://lapridevillage.com/do/la-pride-2023. 
Sponsors of LA Pride Village include Princess Cruises and Royal-bud.com.
Public transit and ride share services to LA Pride Parade and Village are strongly encouraged. For the Parade, connect to the L.A. Metro B (Red) Line and exit Hollywood/Highland or Hollywood/Vine Station. Metro has many Park & Ride lots servicing the county – parking is just $3.00 per day, payable onsite.
If self-driving to LA Pride Parade and Village, vehicles can access parking and the event site via Vine Street or Gower Street.
For additional information about parking and transportation, please visit https://lapridevillage.com/about/parking-and-transit.