June 28, 2019 at 11:04 am PDT | by Valerie Jarrett
50 years after the Stonewall Uprising, we're still fighting injustice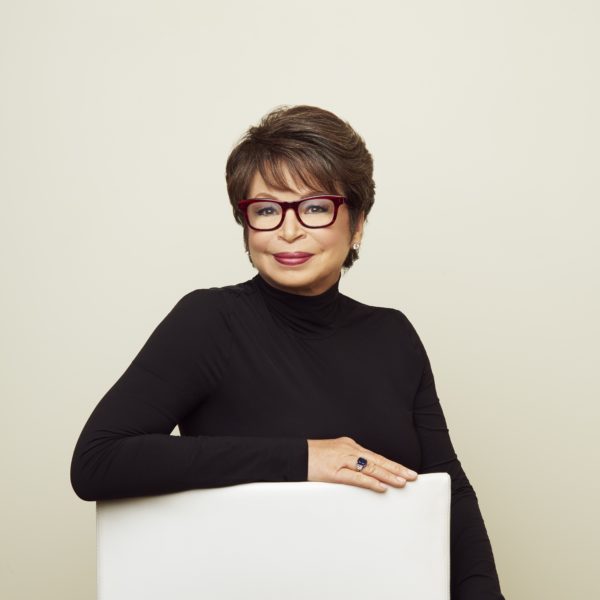 Fifty years ago, there were barely any establishments that openly welcomed the LGBTQ community. Sixty years ago, Jim Crow discrimination towards African Americans permeated much of our country. It was not until nearly one hundred years ago that women won the right to vote. And until 2007, the idea of a woman, or an African American, winning a presidential election was just a fantasy to many. After more than a century of activism from those of us on the margins of society, we've certainly made some headway.
But with each victory, we must remind ourselves that the fight isn't over.
This weekend, millions of people are expected to descend on New York City for WorldPride weekend, commemorating the 50th anniversary of the 1969 Stonewall Uprising, which ignited the largest gay liberation movement in history. The cultural awakening brought forth by the Stonewall Uprising has become a symbol of the capacity of America to make progress as the direct result of pressure from resilient and determined citizens.
One of my favorite memories during the Obama Administration was when President Obama gave me the privilege of representing him at the celebration designating the Stonewall National Monument as the first national monument that honors the history of the LGBTQ community in the United States. Part of the proclamation read, "There is important distance yet to travel, but through political engagement and litigation, as well as individual acts of courage and acceptance, this movement has made tremendous progress toward securing equal rights and equal dignity."
When I reflect on that historic day, I am reminded that the most consequential decisions of our time should not be made behind closed doors by men in smoke-filled rooms. They must be driven by concerned citizens who publicly demand change.
The Civil Rights Act of 1964 was not passed because legislators in Congress alone thought that it was the right thing to do. It was passed because of organizers such as Bayard Rustin, a black gay man who was instrumental in building the grassroots movement that orchestrated the 1963 March on Washington for Jobs and Freedom and fought tirelessly for marginalized communities at home and abroad. I was honored to be in the room when President Obama posthumously awarded Bayard Rustin the Presidential Medal of Freedom in 2013.
These were not just moments in history that we can take for granted. They're part of an ongoing struggle for progress. As long as there are children separated from their families and kept in horrible conditions on our southern border, or young black men continue to lose their lives due to biases in local law enforcement, or women experience ever-increasing limitations on their constitutional right to have an abortion, or members of the transgender community struggle for access to health care, or the right to serve in our military, or to use the right bathroom, we must remain vigilant.
Today, federal laws lack explicit protections for the LGBTQ community and state legislatures around the country introduce anti-LGBTQ bills. We all share a responsibility to force progress and hold those who represent us accountable.
That's what happened 50 years ago today at the Stonewall Inn, when the resistance of trans women of color sparked the fire of the movement for LGBTQ equality. And four years ago this week, at the footsteps of the Supreme Court, justice struck like a thunderbolt and love won marriage equality.
History shows us that when we are vigilant and relentless in our efforts to ensure our culture and our laws reflect our values, we will bend what Dr. Martin Luther King Jr. called "the long arc of the moral universe" towards justice.
Valerie B. Jarrett is a senior advisor to the Obama Foundation and Attn, a Senior Distinguished Fellow at the University of Chicago Law School, and President of the Board of When We All Vote.  She was the longest serving Senior Advisor to President Barack Obama and oversaw the Offices of Public Engagement and Intergovernmental Affairs and Chaired the White House Council on Women and Girls.  Her New York Times bestselling book, Finding My Voice: My Journey to the West Wing and the Path Forward, was released in April.