Trump triples down on racism, changes asylum rules; tick-tock of a tipping point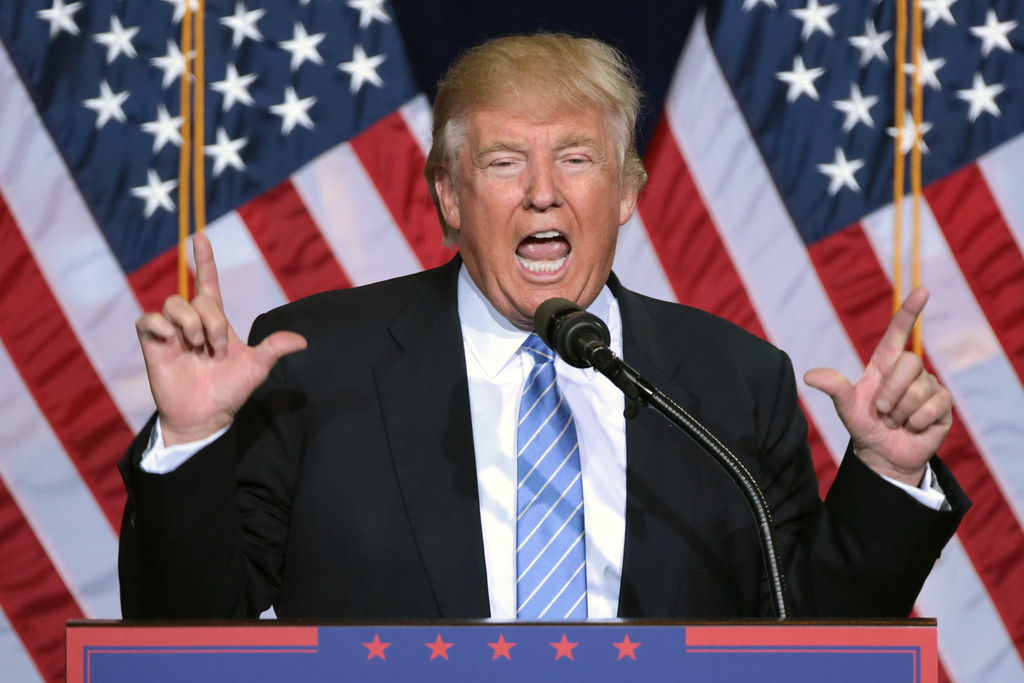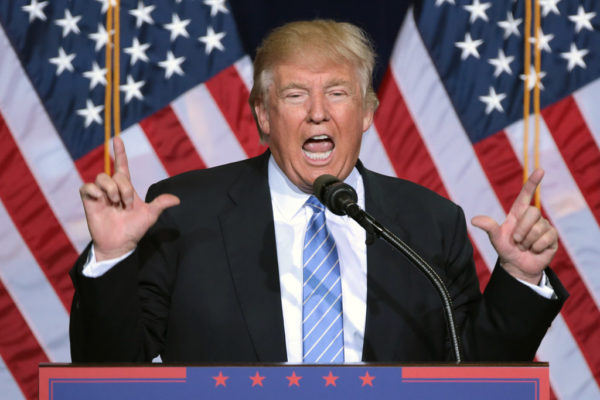 Donald Trump's normalized habit of creating distractions may have reached a tipping point Monday, July 15, as the president instigated a white nationalist twitter attack against four duly elected women of color in Congress and announced a new policy that essentially ends asylum in the US, potentially condemning terrified and tortured LGBT asylum seekers to their deaths.
Trump's public throw-down telling progressive Democratic LGBT allies Reps. Alexandria Ocasio-Cortez (from the Bronx), Ilhan Omar (of Minnesota), Rashida Tlaib (of Michigan) and Ayanna S. Pressley (of Massachusetts) – nicknamed "the Squad" — to "go back" where they come from was considered so overtly racist, even journalistic standard-bearer The Associated Press called Trump's tweets "racist" in a headline.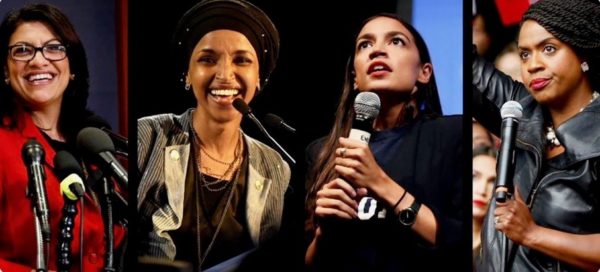 But political hate rhetoric has consequences. Trump's cult followers such as mail-bomb suspect Cesar Sayoc are known to take action and a gunman attacked on Republicans warming up for a congressional baseball game. After Trump's tweets, House Homeland Security Chairman Bennie Thompson asked Senate Sergeant-at-Arms Michael Stenger about the need for increased protection. "The President's rhetoric may insinuate more attacks on members of Congress," Thompson wrote.
The political and cultural significance has been so jarring that historians may well regard July 2019 as the moment when the 2020 elections started to boil down to candidates either supporting white supremacy or advocating for diversity.
And it may have all started as a distraction. Trump needed to divert media scrutiny away from his association with billionaire registered sex offender Jeffrey Epstein— and his heavily criticized Labor Secretary, Alexander Acosta, who, as a Florida federal prosecutor, had given Epstein a sweetheart deal in 2008. Suddenly, the day before Acosta resigned, the New York Times reported on Thursday, July 11 about a new plan for massive ICE sweeps of undocumented immigrants.
This was an abrupt reversal of Trump's scuttled previous announcement of ICE "removing the millions of illegal aliens," tweeted on June 17. This time, there was a list of 2,000 "criminals" with final deportation orders who could expect shock-and-awe-like ICE sweeps in 10 named cities, including Los Angeles, on Sunday, July 14. The Los Angeles Times pointed out the irony of Trump having called Oakland Mayor Libby Schaaf's announcement of an impending ICE raid last year a "disgrace."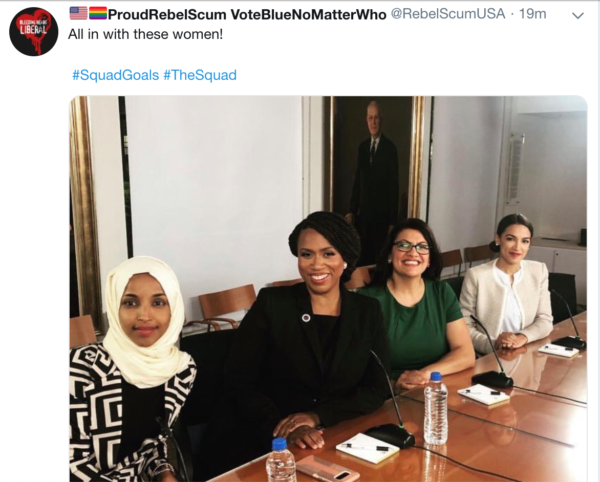 The ICE raid was a harsh counter to extensive media and social media coverage of the Squad criticizing the inhumane treatment of migrants, including caged separated children, after their July 1 tour of detention centers in El Paso and Clint, Texas. The ACLU reports that despite a court-ordered injunction, Trump's child-separation policy is still in effect, where an infant can be taken from its "unfit" mother for a years-old traffic violation.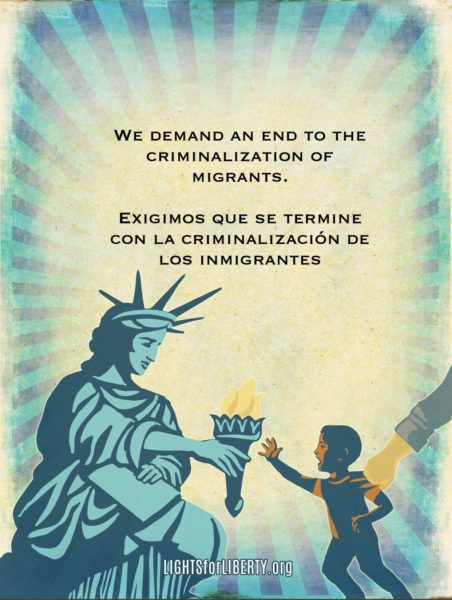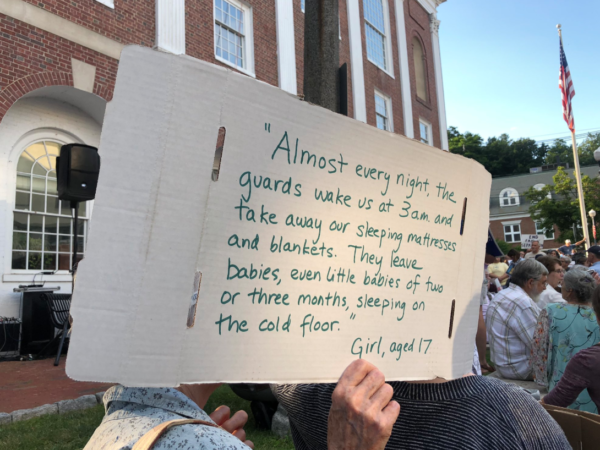 Lights for Liberty organized 800 rallies around the country on Friday night, July 12 protesting the expected massive ICE raids and alerting immigrant families about their rights.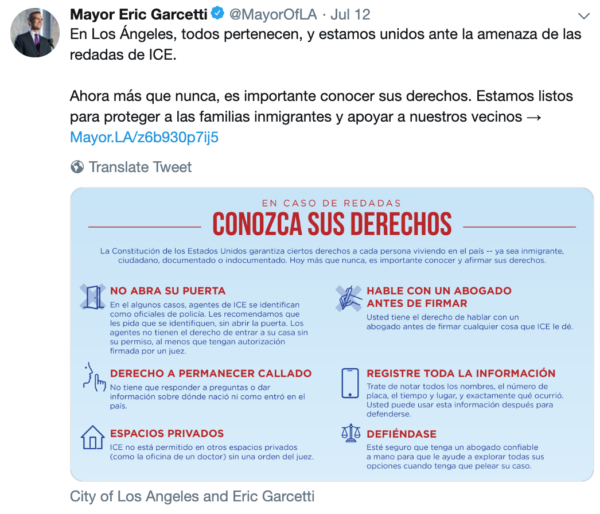 LA Mayor Eric Garcetti and LAPD Police Chief Michel Moore took to Twitter to alert undocumented people that law enforcement would not help ICE in the raids. They also posted "know your rights" cards.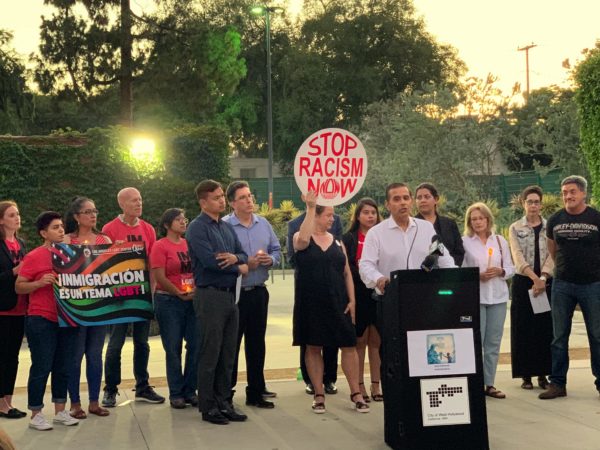 Antonio Villaraigosa at rally (photo courtesy John Duran/Facebook)
About 400 people rallied in downtown LA, while a much smaller group gathered in West Hollywood Park to hear former LA Mayor Antonio Villaraigosa, local leaders and several members of the West Hollywood City Council decry Trump's inhumanity towards immigrants and asylum seekers.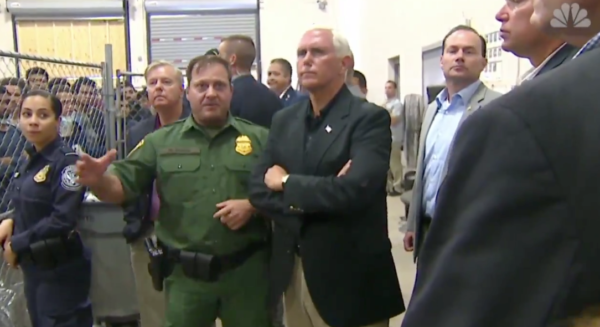 As thousands protested, Vice President Mike Pence visited two migrant detention centers in Texas, one with children and the other a Border Patrol station near McAllen with nearly 400 men crammed inside a cage. Some of the detainees said they had been there for more than 40 days, were hungry, and could not shower or brush their teeth.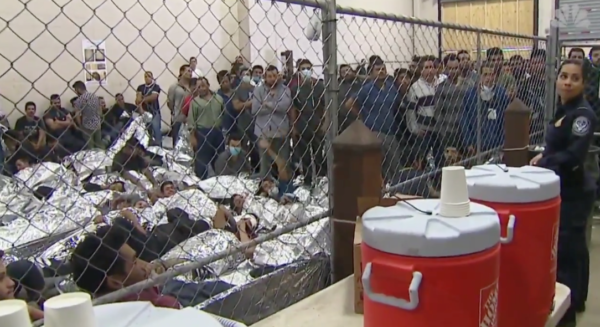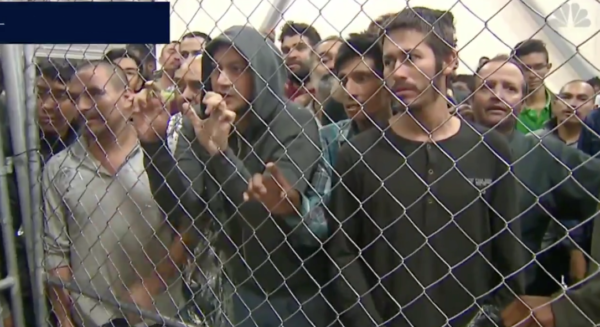 According to the pool reporter from Politico: "The stench was horrendous. The cages were so crowded that it would have been impossible for all of the men to lie on the concrete."
"I was not surprised by what I saw," Pence said later. "I knew we would see a system that was overwhelmed. This is tough stuff." He blamed Democrats for the situation.
Meanwhile, on a quieter parallel track, an internal Democratic Caucus dispute was developing between the Squad and Speaker Nancy Pelosi over the inadequacies of an emergency border aid package. The dispute intensified after AOC's chief of staff, Saikat Chakrabarti, called out Rep. Sharice Davids, a moderate out lesbian Democrat and Native American from Kansas, for voting for the aide bill.
Chakrabarti, in a tweet he later deleted, wrote that the liberals "certainly seem hell bent to do to black and brown people today what the old Southern Democrats did in the 40s." Of Davids, he tweeted: "I don't think people have to be personally racist to enable a racist system."
Friday night, the House Democratic Caucus's official Twitter account slapped back: "Who is this guy and why is he explicitly singling out a Native American woman of color?"
Saturday, a pall hung over the City of Angeles as undocumented immigrant families, friends, allies and advocates cowered in fear, having heard that anyone nearby, even US citizens, could be swept up as "collateral" damage during the raids.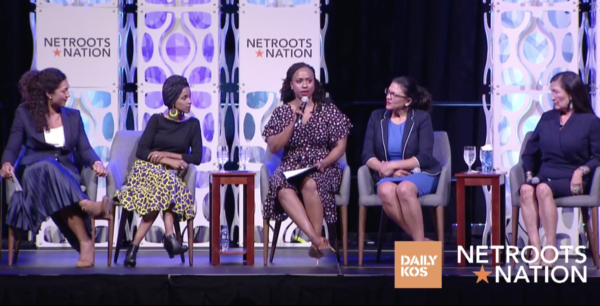 At a Netroots Nation panel Saturday morning, three members of the Squad shared their experiences and were received as rock stars. They also encouraged conference attendees (including TransGriot's Monica Roberts) to run for elective office – but only as their authentic selves.
"We don't need any more brown faces that don't want to be a brown voice," Pressley said. "We don't need anymore black faces that don't want to be a black voice. We don't need any more Muslim faces who don't want to be a Muslim voice. We don't need any more queers that don't want to be a queer voice."
On another panel, Omar, who came to the US from Somalia as a child, talked about criticism of her as unAmerican. "I believe, as an immigrant, I probably love this country more than anyone that is naturally born," she said.
"We export American exceptionalism—the great America, the land of liberty and justice. That is, you ask anybody walking on the side of the street somewhere in the middle of the world, they will tell you: 'America the great.' But we don't live those values here," Omar said. "And so that hypocrisy is one that I'm bothered by, I want America the great to be America the great."
Sunday, the waiting was unbearable. But he shock and awe didn't materialize. Some pundits questioned whether inflicting trauma, fear and intimidation was Trump's sole intention.
Bamby Salcedo, founder and CEO of the LA-based [email protected] Coalition, noted it was Sunday, when most undocumented immigrants do not work. Normally, "ICE preys on people" in the early morning hours or at work.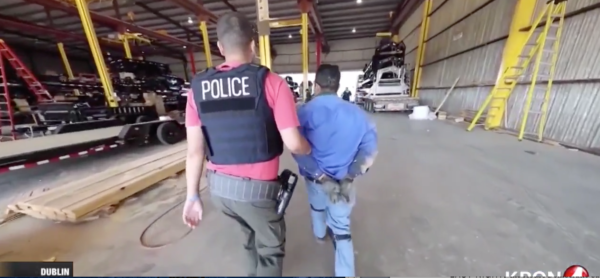 "Trump and ICE said they were only targeting criminals. But that's not true because in their minds, all of us are criminals. Everybody who comes from Mexico—I'm part of that—people who come from 'shit-hole' countries. People from Central America. Muslims. All people of color in his eyes are criminals," Salcedo tells the Los Angeles Blade.
"We have seen all those images [of migrants in cages] and images don't lie about the realities of people," says Salcedo. "This administration knows what is happening because this is what they think of us—as criminals….This is completely inhumane. They are violating the human rights of people."
Additionally, the detention facilities are privately run or owned with contractors making $750 per day per warehoused person.
"ICE is a monster money-making machine," says Salcedo. "They found a way to create wealth by caging people."
Trump also used Sunday morning to unleash a Twitter tirade attacking the Squad, all U.S. citizens, three of whom are American-born and one, Rep. Ilhan Omar, a naturalized citizen like Trump's wife Melania.
Trump tweeted: "So interesting to see 'Progressive' Democrat Congresswomen, who originally came from countries whose governments are a complete and total catastrophe, the worst, most corrupt and inept anywhere in the world (if they even have a functioning government at all), now loudly and viciously telling the people of the United States, the greatest and most powerful Nation on earth, how our government is to be run. Why don't they go back and help fix the totally broken and crime infested places from which they came. Then come back and show us how it is done."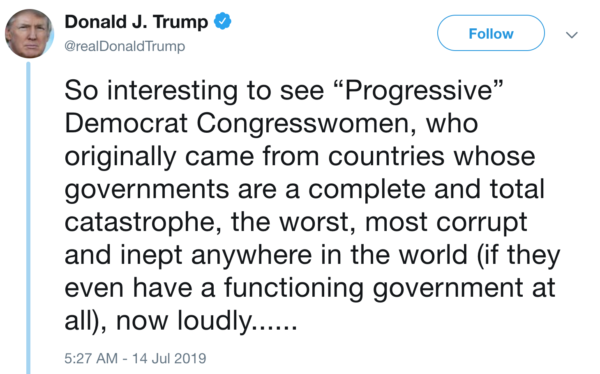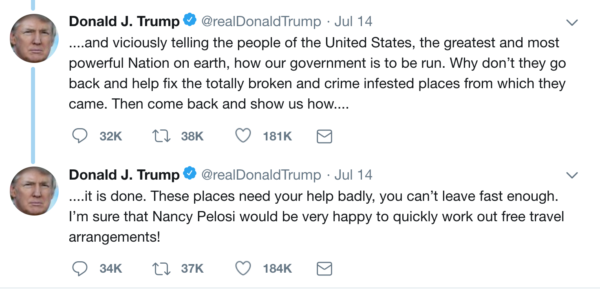 As Democrats cried foul, news outlets noted the deafening silence of Republicans. "Are you OK with a racist president, Republicans?" asked the editorial board of the Charlotte Observer, the newspaper of record in the city that will host the Republican National Convention in August 2020.
"'Go back where you came from' is among the worst of racist tropes. It divides us by ethnicity and skin color. It says that even if someone is a citizen or legal immigrant, they are not part of the rest of us. That runs contrary to who we should be as Americans," they wrote.
Trump sloughed off the criticism, saying the centers had received  "great reviews" and the overcrowded adult male areas were "loaded up with a big percentage of criminals."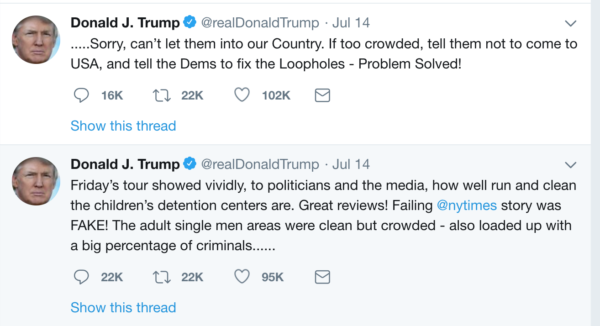 On Monday, July 15, as a judge heard arguments for granting bail to billionaire Jeffrey Epstein, and more Russian interference news broke in advance of Special Counsel Robert Mueller's appearance before Congress—Trump threw his white supremacist base more raw red meat. He defended his racist remarks at a White House event,  alleging the four women of color "hate our country" and are "free to leave if they want." He also repeatedly alleged that Omar is a Qaeda sympathizer — a false charge.
Trump said he was unconcerned that his tweets were racist. "It doesn't concern me, because many people agree with me," he said, such as these white supremacists.  "All I'm saying is if they want to leave, they can leave now."
The four women, Trump said, "are people that hate our country. They hate our country. They hate it, I think, with a passion."
And, contrary to evidence, Trump said the ICE raids "were very successful….Many, many were taken out on Sunday, you just didn't know about it."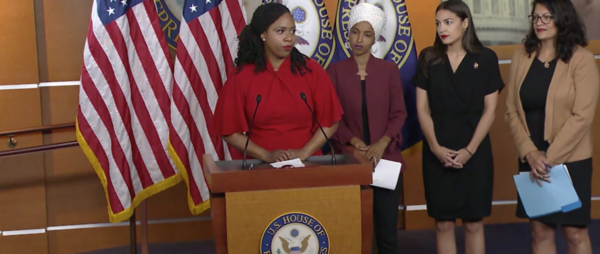 On the other side of Pennsylvania Avenue, the Squad showed their mettle.
"We ran on a mandate to advocate for and represent those ignored, left out and left out and left behind," Pressley said. "Our squad is big. Our squad includes any person committed to building a more equitable and just world, and that is the work that we want to get back to…And given the size of this squad and this great nation, we cannot, we will not be silenced."
"This is the agenda of white nationalists," Omar said. "He would love nothing more than to divide our country based on race, religion, gender, orientation, or immigration status."
"We don't leave the things that we love. And when we love this country, that means we propose the solutions to fix it," said AOC.
"Sadly, this is not the first nor will it be last time we hear disgusting, bigoted language from the President," said Tlaib, who joined Omar in calling for impeachment.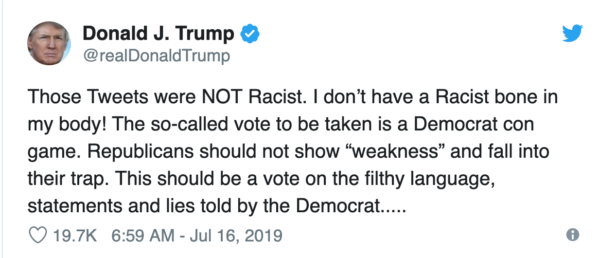 Trump took to Twitter again on Tuesday, asserting that his tweets were not racist. "I don't have a racist bone in my body," he tweeted. California Republican Minority Leader Kevin McCarthy held a news conference backing him up, saying the tweets were not racist. "I believe this is about ideology. This is about socialism versus freedom." He is counseling his Republican Caucus to vote "No" on a resolution condemning Trump's racist remarks.
Some Republicans, such as former Trump advisor Anthony Scaramucci, thought Trump's comments were racist.

California Rep. Karen Bass, Chair of the Congressional Black Caucus, told MSNBC that Republicans who used to tell her privately that they were embarrassed by Trump haven't approached her over his tweets.
"He always throws a racist bomb when he wants to divert our attention," Bass said, noting the upcoming Mueller hearing. "But I am seriously worried about the lives of our four members," worried that Trump's racist hateful rhetoric "will trigger somebody." Bass agreed that Trump "already has" blood on his hands.
Meanwhile, as the country convulses over Trump's overt racism, many LGBT leaders are worried over the grave consequences for LGBT asylum seekers and how other countries may now also feel free to end their asylum policies.
"The new rule, published in the Federal Register and set to take effect Tuesday, would bar asylum claims from anyone who has passed through another country en route to the U.S., which essentially would cover anyone other than Mexican residents, who make up a small fraction of asylum applicants," the LA Times reports. "Only in rare cases, such as when a migrant applies for asylum elsewhere and is denied, would a person be eligible to apply for protection in the U.S."
"This rule is inconsistent with both domestic and international law, and we intend to sue immediately to block it," said Lee Gelernt, deputy director of the ACLU's national Immigrants' Rights Project, who filed suit in San Francisco federal court Tuesday.  "If allowed to stand, it would effectively end asylum at the southern border and could not be more inconsistent with our country's commitment to protecting those in danger."
The rule requires migrants to apply for asylum in their country of origin or a "safe third country," which for migrants who travel from South and Central America means Mexico, which denies 75% of petitions for asylum.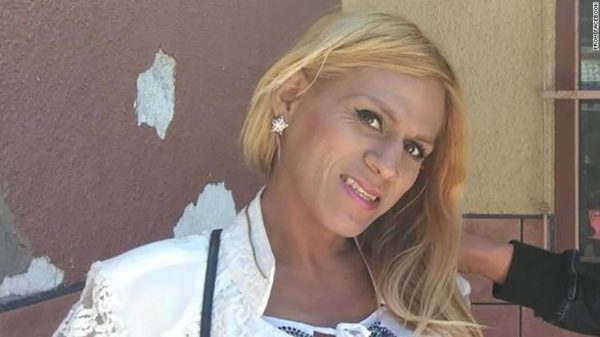 Trans asylum seekers are particularly vulnerable. Two trans women, Roxana Hernández and JohanaMedina, died in ICE custody. Another, Camila Díaz Córdova, was murdered when she was returned to El Salvador, the country she fled.
"Right now in TJ (Tijuana) the situation is really bad for LGBTQ people, specially for Central American trans women. It is not safe at all," Salcedo tells the Los Angeles Blade. "What this administration wants to do is really eliminate the right of people for asking for asylum. Seeking asylum is a human right, but obviously, this administration does not see certain people as humans."
Out LA Councilmember Mitch O'Farrell and Equality California Executive Director Rick Zbur were part of a delegation that visited the LGBT center, Jardín de Las Mariposas, in Tijuana.
"I have seen first-hand the humanitarian crisis at our border with Mexico, a situation made worse by the inhumane and racist policies of Donald J. Trump," Farrell tells the Los Angeles Blade. "His recent order requiring that asylum seekers to the United States petition their country of origin first is yet another step in his efforts at normalizing the pain and suffering of migrants from Central America. This puts everyone who dreams of becoming an American– and hoping for a better life– directly in harms way, including those who identify as LGBT who are already facing persecution at home."
"Seeking asylum is a legal right under American law and a matter of life and death for many LGBTQ people escaping danger and persecution," says Zbur. "We've seen first-hand the crisis at our southern border, but make no mistake: the crisis has been created by the Trump-Pence Administration — not asylum seekers. We in California will continue to show compassion for immigrants even when this Administration attempts to close the door on them."
Speaker Pelosi set Tuesday night for a vote on a resolution in which the House "strongly condemns President Trump's racist comments that have legitimized increased fear and hatred of new Americans and people of color."
"Let me be clear, our caucus will continue to forcefully respond to these disgusting attacks [against the Squad]," Pelosi said. "The House cannot allow the president's characterization of immigrants to our country to stand. Our Republican colleagues must join us in condemning the president's xenophobic tweets."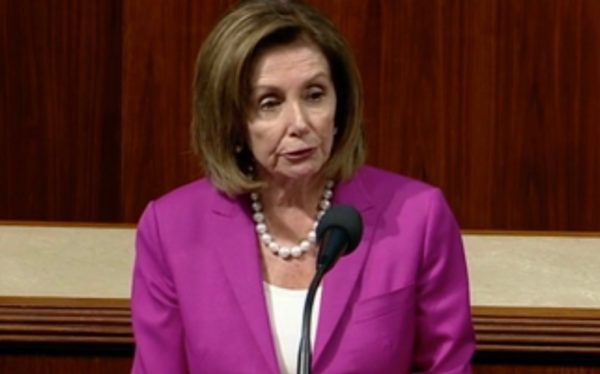 Dateline: July 16. America bears witness to chaos and a House divided.
The House voted 240 to 187 along party lines, joined by four Republicans— Will Hurd, Brian Fitzpatrick, Fred Upton and Susan Brooks—and now independent Justin Amash—to condemn Trump for his racist remarks.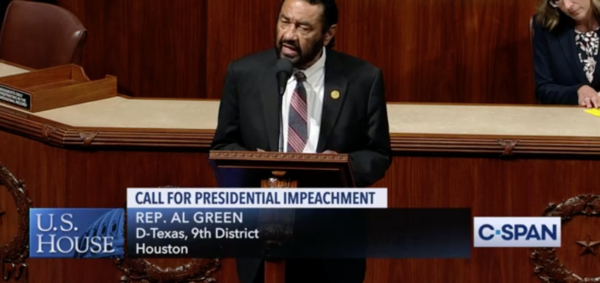 Immediately after the vote, Rep. Al Green announced his intention to file articles of Impeachment against President Donald J. Trump.
What happens from now until November 2020 may determine the fate of American democracy.
Enjoy as a tradition returns this year with July 4 fireworks displays
Here are the places hosting firework shows around Southern California, organized by each county in the region: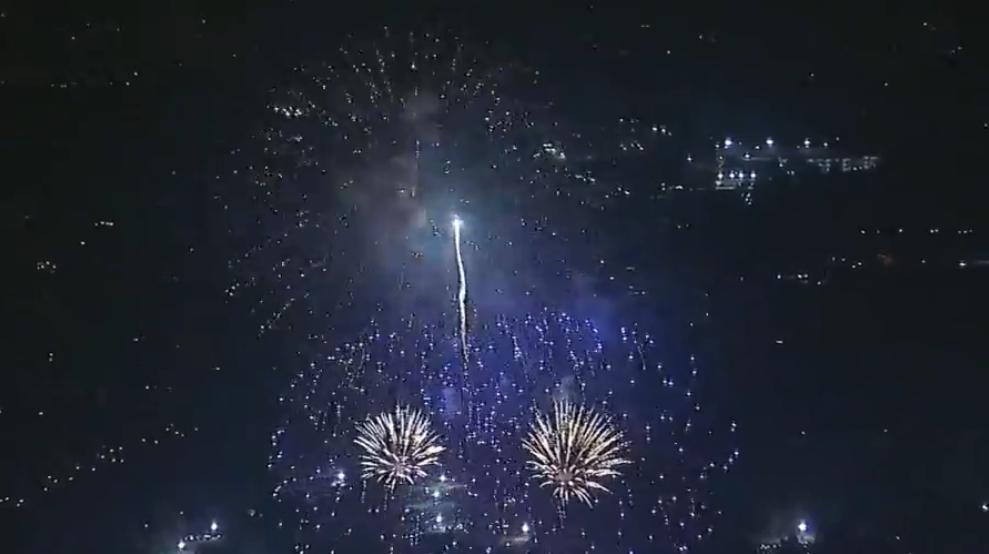 LOS ANGELES – (KABC 7) Due to the COVID-19 pandemic, the last two years looked a little different on the Fourth of July weekend. This year, events are back in full force.
Here are the places hosting firework shows around Southern California, organized by each county in the region:
Los Angeles County
Burbank
Starlight Bowl, 1249 Lockheed View Dr., Burbank
Festivities from 5:30 p.m. – 10 p.m.
starlightbowl.com
Glendale
Jewel City Sparkles Fireworks show in downtown Glendale.
Centered near Harvard St and Brand Blvd.
Fireworks show will begin at 9 p.m.
For information, call (818)548-2792.
glendaleca.gov
La Crescenta
Crescenta Valley High School, 2900 Community Ave.
Show begins at 9:30 p.m.
cvfireworks.com
Long Beach
Fireworks over Queensway Bay
Begins at 9 p.m.
visitlongbeach.com
Hollywood Bowl
This year the Hollywood Bowl is having three nights of Fourth of July traditions.
Thomas Wilkin and the Los Angeles Philharmonic are performing a program of favorites alongside Steve Martin and Martin Short.
First night of festivities is July 2.
The last night will be on the Fourth of July.
Gate opens at 5:30 p.m.
Show begins at 7:30 p.m.
hollywoodbowl.com
Marina del Rey
Fireworks can be seen at Burton Chace Park or Fisherman's Village
Event begins at 9 p.m. and is a 20-minute show.
visitmdr.com
Rose Bowl Stadium, Pasadena
The annual AmericaFest is recognized as one of the nation's largest and longest running shows celebrating the Fourth of July.
Doors open at 5:30 p.m.
The event starts at 7 p.m.
Tickets are available and start at $20.
visitpasadena.com
Santa Clarita
Spirit of America Fireworks Spectacular at Westfield Valencia Town Center.
Begins at 9:20 p.m.
santa-clarita.com
Santa Fe Springs
Annual independence day celebration and firework spectacular at Los Nietos Park.
11143 Charlesworth Rd.
Sunday July 3, festivities start at 4:30 p.m. with the fireworks show at 9 p.m.
santafesprings.org
South Gate
Fireworks show at South Gate Park
Show starts at 9 p.m.
cityofsouthgate.org
Woodland Hills
The July Fourth extravaganza is at Warner Center Park and starts off with a free concert and festivities everyone can enjoy.
5800 Topanga Canyon Blvd
It goes from 6 p.m. to 9:30 p.m.
The fireworks show is 15 minutes long.
valleycultural.org
Lancaster
The July Fourth extravaganza is at the Antelope Valley Fair & Event Center and will feature live entertainment, summer games and competitions.
2551 W Ave H
cityoflancasterca.org
Riverside County
Corona – Santana Park
The city of Corona invites the community to the Main Street USA Independence Day Parade. Corona's Main Street USA Independence Day Parade is a non-competitive parade which provides entertainment, community spirit and fun for all to enjoy. Drawing 4,000+ families, friends, and neighbors, the parade takes place on Main Street from Ontario Avenue to Olive Street.
Parade begins at 9 a.m.
Live entertainment starts at 5 p.m. at Santana Park.
The fireworks celebration will occur at sundown.
coronaca.gov
Riverside
The city of Riverside Pparks
The city's free event displays an array of fireworks at two separate locations which include La Sierra Park (5215 La Sierra Ave.) and Ryan Bonaminio Park (5000 Tequesquite Ave). Participants are encouraged to bring their own blankets and refreshments. Access will not be permitted in La Sierra and Carlson Dog Park all day on Sunday, July 4 after 7 a.m.
Show begins at 9 p.m.
riversideca.gov
Orange County
Huntington Beach
The city of Huntington Beach welcomes back the 118th Annual 4th of July parade after two years of the event not taking place due to COVID regulations.
The parade starts at 10 a.m.
Closing out the festivities will be a fireworks show at the Huntington Beach Pier.
The show starts at 9 p.m. For tickets and more information, visit hb4thofjuly.org
City of Orange
Grijalva Park, 368 North Prospect St., hosts a family event on Sunday July 3.
The event starts at 4 p.m., and there will be plenty of interactive activities for kids.
Local nonprofits host food trucks. Around 8 p.m. the Orange Community Master Chorale performs with the grand finale patriotic fireworks happening around 8:45 p.m.
cityoforange.org
Newport Beach
Newport Dunes Waterfront Resort, 1131 Back Bay Drive, hosts family events from July 1 to July 4.
Family-friendly events on July 1-3 begin at 10:00 a.m. while July 4's events begin at 12:00 p.m.
Monday's firework show begins at 9:00 p.m.
newportdunes.com/event
Los Alamitos
The cities of Los Alamitos and Seal Beach will host the 4th of July Fireworks Spectacular at the Los Alamitos Joint Forces Training Base.
This year, bring your lawn chairs and your blankets for the traditional event setup.
Gates will open at 4 p.m. and close at 8:45 p.m.
The fireworks show will begin at 9 p.m.
cityoflosalamitos.org
Mission Viejo
The Mission Viejo Activities Committee will hold the Annual Street Faire and Fireworks Spectacular on Olympiad between Marguerite and Melinda.
Festivities start at noon, with plenty of food, activities for kids and live entertainment.
Admission is free with tickets being sold for games and rides.
Parking will be available around surrounding streets but the Marty Russo Youth Athletic Field parking lot is closed will be closed to the public on the 4th of July
The show begins at 9 p.m.
mvactivities.com
San Bernardino County
Big Bear Lake
Fireworks spectacular at Big Bear Lake.
Show time begins between 8:45-9:15 PM, runs approximately 30-40 mins, and is free to spectators.
For more information check here:
bigbear.com
City of Upland
Light up the Night fireworks show on Monday July 4.
Gates open at 5:30 p.m.
Show begins at 9 p.m.
Tickets are on sale now and are $12 at the gate.uplandca.gov
City of Victorville
The city of Victorville will host the annual fireworks show on Monday, July 4.
The event will be located at the Victorville Fairgrounds.
Gates open at 4 p.m. and the fireworks show is scheduled to begin at 9 p.m. For further information, call Hook Community Center at (760) 245-5551.victorvilleca.gov
Lake Arrowhead
The Arrowhead Lake Association's 2022 Lake Arrowhead Fireworks show will be on Sunday, July 3.
Show begins at 9 p.m.
lakearrowheadchamber.com
Apple Valley Fireworks
Lenny Brewster Sports Center, 21024 Otoe Rd.
Festivities from 2 p.m. – 9 p.m.
Show begins at 9 p.m.
applevalley.org
Fontana
Fontana's Fourth of July Celebration
Miller Park Amphitheater, 17004 Arrow Rd
There will be music, food, novelty vendors and of course, fireworks.
fontana.org
Ventura County
Thousand Oaks
The 4th of July Fireworks Spectacular takes place on the hill behind the Hillcrest Center of the Arts in Thousand Oaks.
Fireworks start at 9 p.m.
conejovalleyguide.com
Westlake Village
The city of Westlake Village presents its 6th Annual Fireworks Spectacular Show from the Westlake Village Golf Course.
4812 Lakeview Canyon Road
There will be family-friendly activities.
Event begins at 5 p.m.
Show will be at 9:10 p.m.
wlv.org
Moorpark
3rd of July Fireworks Extravaganza is going to be at Arroyo Vista Community Park.
Fireworks show starts at 9 p.m.
Tickets are on sale now.
moorparkca.gov
White House, Don't Say Gay law: "This is discrimination, plain and simple"
"State officials who claim to champion liberty are limiting the freedom of their fellow Americans simply to be themselves"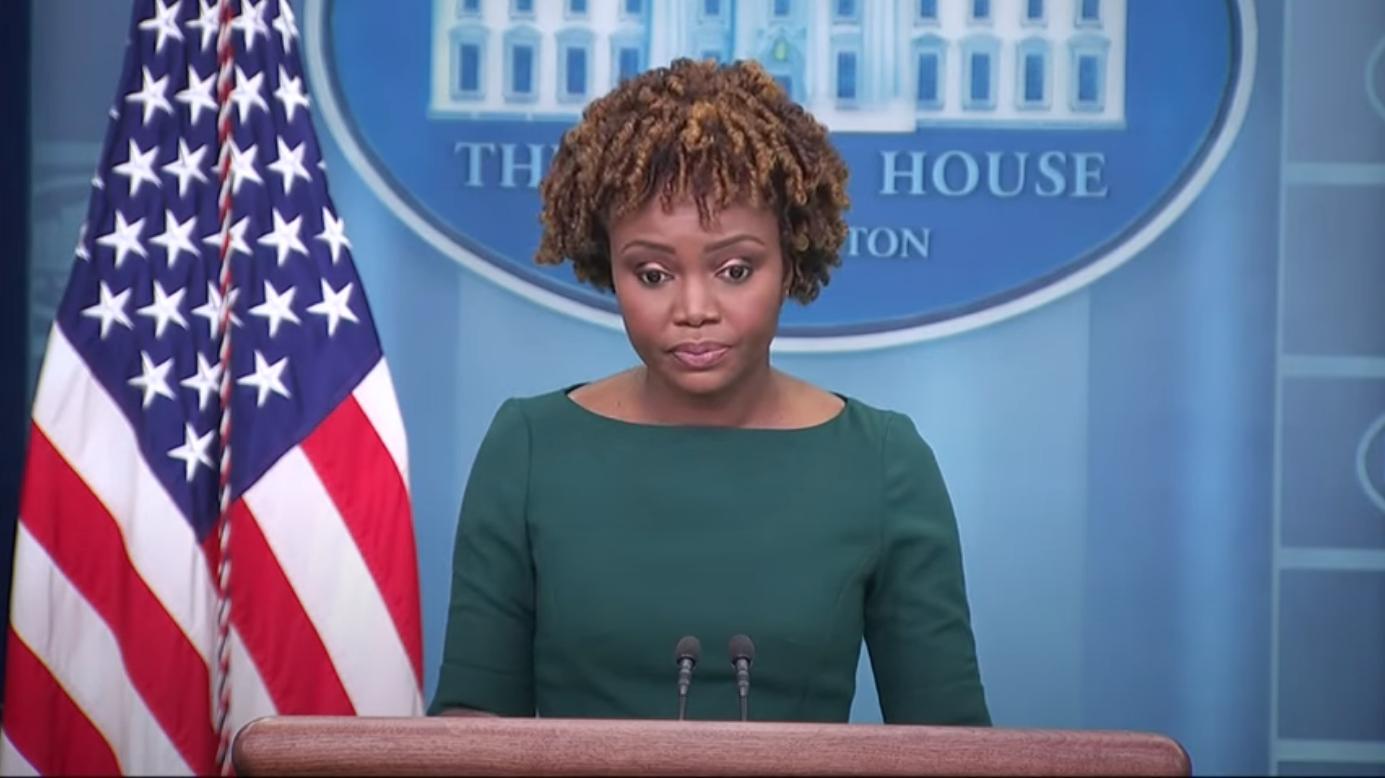 WASHINGTON – The White House Press Secretary Karine Jean-Pierre released a statement Friday as Florida's notorious 'Don't Say Gay' law took effect, saying "[…] state officials who claim to champion liberty are limiting the freedom of their fellow Americans simply to be themselves."
President Biden also tweeted about the law prior to leaving for Camp David to spend the July 4th holiday weekend, calling the law "the latest attempt by Republicans in state houses to target LGBTQI+ students, teachers, and families."
Florida's "Don't Say Gay" law takes effect today – the latest attempt by Republicans in state houses to target LGBTQI+ students, teachers, and families.

Legislators shouldn't be in the business of censoring educators, and @usedgov will do all in its power to protect students.

— President Biden (@POTUS) July 1, 2022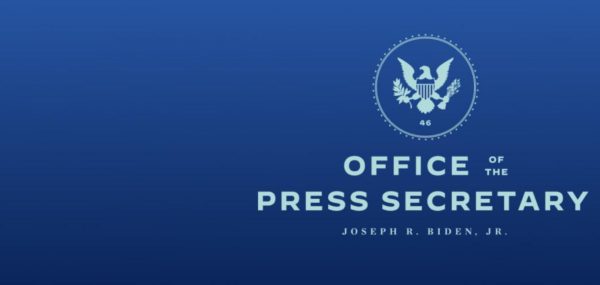 In her statement, Jean-Pierre said:
"Today, some of Florida's most vulnerable students and families are more fearful and less free. As the state's shameful "Don't Say Gay" law takes effect, state officials who claim to champion liberty are limiting the freedom of their fellow Americans simply to be themselves.
"Already, there have been reports that "Safe Space" stickers are being taken down from classrooms. Teachers are being instructed not to wear rainbow clothing. LGBTQI+ teachers are being told to take down family photos of their husbands and wives—cherished family photos like the ones on my own desk.
"This is not an issue of "parents' rights." This is discrimination, plain and simple. It's part of a disturbing and dangerous nationwide trend of right-wing politicians cynically targeting LGBTQI+ students, educators, and individuals to score political points.
"It encourages bullying and threatens students' mental health, physical safety, and well-being. It censors dedicated teachers and educators who want to do the right thing and support their students. And it must stop.
"President Biden has been very clear that every student deserves to feel safe and welcome in the classroom.
"The Department of Education will be monitoring this law, and any student or parent who believes they are experiencing discrimination is encouraged to file a complaint with the Department's Office for Civil Rights.
"Our Administration will continue to fight for dignity and opportunity for every student and family—in Florida and around the country."
Florida county's school policy critics say "essentially targets LGBTQ+ kids"
"Sending out a parent notification could be seen as placing a target on a student's back," said Lauren Kelly-Manders, a Tallahassee resident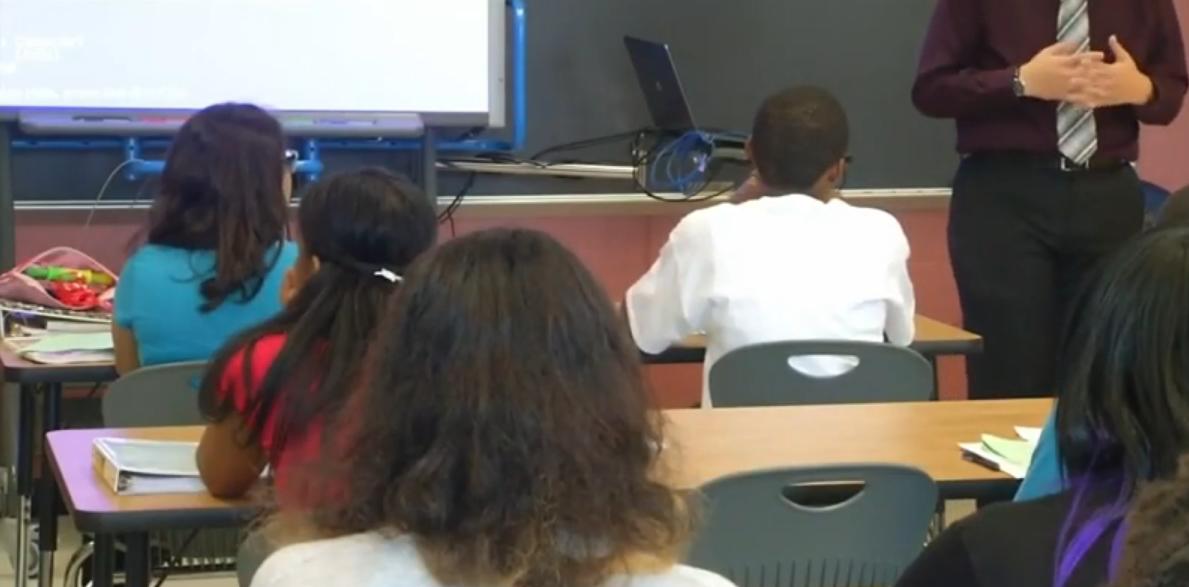 TALLAHASSEE – The Leon County School Board this week unanimously approved its "LGBTQ Inclusive School Guide" after a rancorous and at times heated debate Tuesday. At the heart of the new policy are guidelines that critics charge will harm LGBTQ+ youth in the school system.
The Tallahassee Democrat newspaper reported what drew the most debate was a provision that a school will notify parents — by form — if a student who is "open about their gender identity" is in a physical education class or on an overnight trip. 
Some teachers and students during the Tuesday night meeting said the policy will "out" LGBTQ+ students — revealing their sexual orientation or gender identity without their permission. 
While the policy language does explicitly say a student's sexual orientation, gender identity or expression "should not be shared with others without their input and permission,"  advocacy groups and activists claim that in "real world" application the policy's danger to Outing LGBTQ+ kids remains regardless.
Los Angeles-based writer and actor Benjamin Siemon took to Twitter angrily noting that the policy "essentially paints these children as sex offenders that require warnings."
This school board in FL voted that if an LGBTQ child is in a P.E. class or attending an overnight trip that ALL the parents in their class will receive a notification about it, which essentially paints these children as sex offenders that require warnings. https://t.co/g1bE4df2bS

— Benjamin Siemon (@BenjaminJS) June 30, 2022
Supporters of the school board's new policy included the Leon County chapter of Mom's for Liberty, a national far-right anti-LGBTQ+ activist group which has sought to ban LGBTQ+ books and curriculum nationwide. But the sticking point for the group is the provision doesn't go far enough.
According to the Tallahassee Democrat, Sharyn Kerwin, head of the Leon County chapter of Mom's for Liberty and who also served on the advisory committee to the School board as it crafted the new policy, told board members and the audience Tuesday: "Any attempt to withhold information from a parent or try to influence a child in a knowing way is against Florida law."
Kerwin and other parents argued that the Parental Rights in Education bill, HB 1557, colloquially referred to as the "Don't Say Gay" law requires school administrators to notify parents and many in the audience Tuesday citing biblical verses maintained discussions about sexual orientation have no place in schools.
Opponents charge that this policy will effectively weaponize bigotry and target LGBTQ+ kids, especially trans youth.
Critics of the notification policy say the district's language is equating "gender identity" with LGBTQ sexuality. They note that even someone who is "straight" expresses themselves via their clothing choices or appearance and can be "open about their gender identity," the Tallahassee Democrat noted.
"Sending out a parent notification could be seen as placing a target on a student's back," said Lauren Kelly-Manders, a Tallahassee resident. 
In the end, even with the policy approved, none were happy with the outcome as one side claiming not enough consideration was given to parental rights and opponents charging this will simply increase bullying of LGBTQ+ kids.
"Normally when we have something on the agenda, we have a group that's for, and a group that's against," school board Vice Chair Alva Striplin noted adding, "Well, tonight we had everyone against."
The school board voted to approve the guide unanimously 4-0.  According to the Tallahassee Democrat school board members will schedule another meeting to revisit the guide in six months to adjust the policy if needed.