'Lights for Liberty' rally in WeHo Friday night protesting ICE raids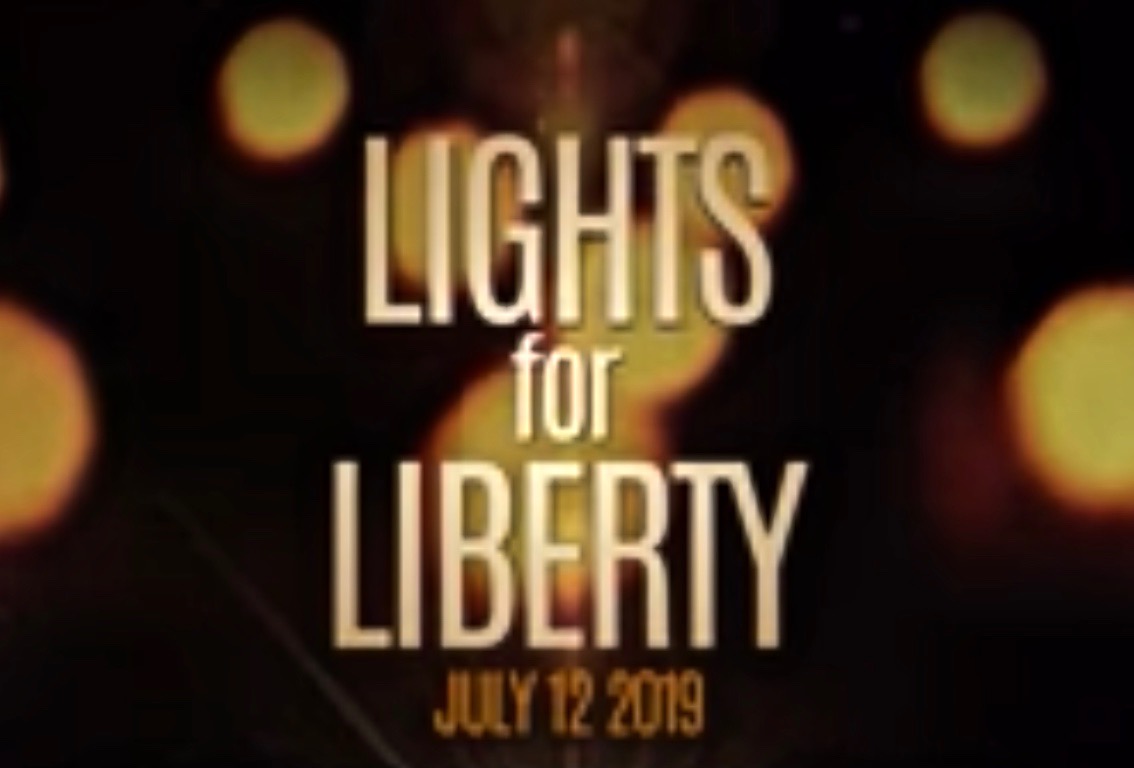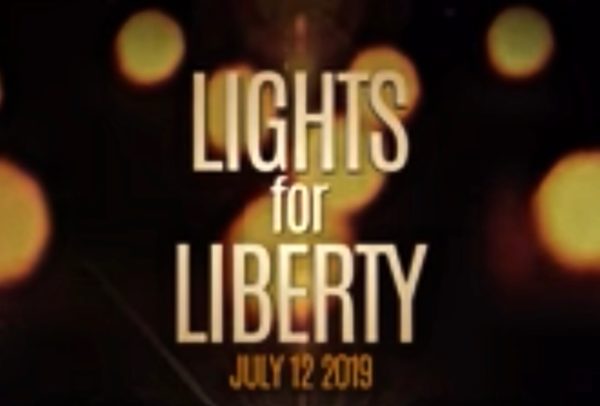 After the news media and elected officials reported on the inhumane conditions in which the Trump-Pence Administration is warehousing migrant children and adults fleeing poverty and violence in Central and South America and the announcement of ICE raids this Sunday, the American people are starting to stand up and say, "Not in my name!"
ROAR, a local activist group led by Abbe Land and Michael Ferrera, is sponsoring a rally in West Hollywood Friday night as part of the nationwide movement called Lights for Liberty.
The rally in West Hollywood Park starts at 8:00pm with speakers West Hollywood Mayor John D'Amico, Councilmembers John Duran, John Heilman, and Lauren Meister, former LA Mayor Antonio Villaraigosa, CHIRLA's Melody Klingenfuss, as well as immigration attorneys and civil rights advocates.
The Trump-Pence Administration's fear-mongering of Latinos and abject cruelty towards migrant families has intensified over the past weeks with Trump's "white GOP" fixation in putting a citizenship question on the upcoming US Census and how the ICE raids were announced, eliminating the element of surprise.
As the Los Angeles Times points out, when Oakland Mayor Libby Schaaf last year alerted her residents of an impending ICE raid, Trump called the tip-off a "disgrace" and a GOP member of Congress from Iowa "proposed criminal penalties for officials in so-called sanctuary cities who make similar disclosures."
Different standards apply to Donald Trump. "Next week ICE will begin the process of removing the millions of illegal aliens who have illicitly found their way into the United States," Trump tweeted on June 17.
That nationwide raid was postponed until this Sunday when ICE is expected to descend on 9 cities, including Los Angeles. New Orleans was apparently taken off the list after local officials noted that the region would be overwhelmed with Tropical Storm Barry. Human rights advocates also noted that undocumented immigrants, even in families with US citizens, would not heed evacuation orders for fear of being swept up by ICE—especially after reports that there could be "collateral" arrests of anyone nearby.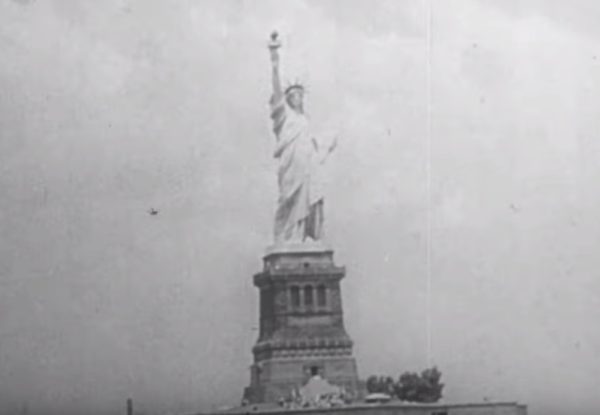 The ACLU is suing to stop the raids targeting 2,000 immigrants, claiming they violate due process procedures, noting that some warrants for arrest were issued based on faults within the system.
"Even when the government sent notices to the right address for a real hearing, it repeatedly sent them too late, for locations unreasonably far from immigrants' homes," the ACLU lawsuit says. "Notices thus arrived either after the date set for a hearing or just a few days before, requiring indigent families to immediately travel across the country to hearings in distant states."
LA-based attorney Brad Philipps, who is involved in the ACLU lawsuit, said the ICE raids would be "inhumane."
"The Trump administration's plan to send families and children who came to this country seeking refuge from violence and abuse in their home countries back to those places, without so much as one opportunity to show a judge they are entitled under U.S. law to stay, is fundamentally at odds with what this nation stands for," Philipps said in a statement. "We hope by this lawsuit to stop the administration's unjust and inhumane plan in its tracks."
But ICE is adamant. "As always, ICE prioritizes the arrest and removal of unlawfully present aliens who pose a threat to national security, public safety and border security," Matthew D. Bourke, an ICE spokesman, said in a statement on Thursday.  "However, all of those in violation of the immigration laws may be subject to immigration arrest, detention and — if found removable by final order — removal from the United States."
Some ICE agents are not waiting for Sunday, nor, apparently, do they care about proper procedure, according to gay immigration attorney Andrew Reback.
"Mr. "Z" (name withheld) was arrested by ICE agents at his home and separated from his wife and three children early Thursday morning," Reback says in a press release. "ICE Agents threatened Z at his home, confiscated his personal belongings (including passports and important immigration paperwork), and detained Z for nearly ten hours at a jail like facility. During detention, Z was constantly told he would be Removed (Deported) because his B-2 Tourist Visa had expired. This was false — as Z had two other legal bases to remain in the United States."
Z holds a valid E-2 Investor Visa Status and employs eight Americans at a popular San Diego area eatery, Reback says. Additionally, Z has a valid pending affirmative Asylum application.
Reback "pleaded with ICE and DHS to review Z's file, as in it was clear proof that he was here legally," he says. "ICE initially refused. ICE officers and DHS attorneys further admitted via telephone that the raid was approved, and executed, and that Z was incarcerated before such a review. In other words, DHS arrested someone who is here legally – without being bothered to review his file first," or contact his attorney of record.
"They just told me my Asylum case had been taking too long, and they did not care when I told them about my E-2 Visa" said Z. "I was following all the Immigration laws right, and they still wanted to deport me until my Attorney showed them they were wrong."
Strenuous efforts are being made to inform immigrants of their rights—including by House Speaker Nancy Pelosi.
"An ICE deportation warrant is not the same as a search warrant. If that is the only document ICE brings to a home raid, agents do not have the legal right to enter a home. If ICE agents don't have a warrant signed by a judge, a person may refuse to open the door and let them in," Pelosi at her weekly press conference.
"Families belong together," she added. "Every person in America has rights."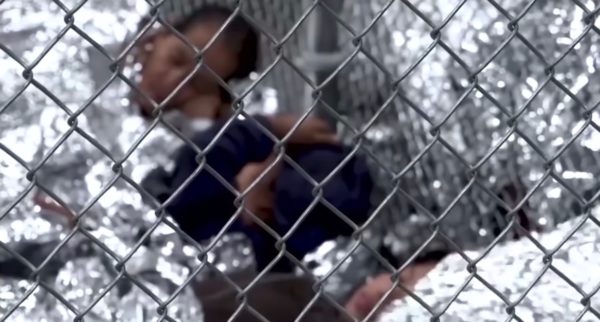 California House Minority Leader Kevin McCarthy claimed the raids are a result of Pelosi refusing to negotiate with Trump.
"I think if the president actually saw the House actually taking action, he probably would delay even further to make sure the [immigration] problem gets solved," McCarthy said. "It is the speaker who is causing this problem."
The Los Angeles Blade has posted "know your rights" list of resources, noting that LGBT people, especially trans women seeking asylum, are particularly vulnerable.
Equality California has also distributed information, working in coalition with other groups, highlighting the search engine at Informedimmigrant.com. Oasis Legal Services provides help specifically to the LGBT community.
Executive Director Rick Zbur says:
"These blatant attacks on our immigrant communities are racist, ruthless and reprehensible. As Speaker Pelosi said, they are part of this Administration's attempt to 'Make America White Again,' and we will not stand idly by as the president attacks our families or our democracy. Immigrant rights are LGBTQ rights, and LGBTQ rights are immigrant rights.

"We will fight for the America we believe in — an America that doesn't rip children from their parents or lock them in cages, an America that celebrates our diversity rather than deriding it and an America that tells everyone that they count, regardless of the color of their skin or where they were born."
Los Angeles County Parks & Recreation summer classes
Don't miss out on this opportunity to learn something new, make new friends & discover new talents! In-person/virtual classes begin May 30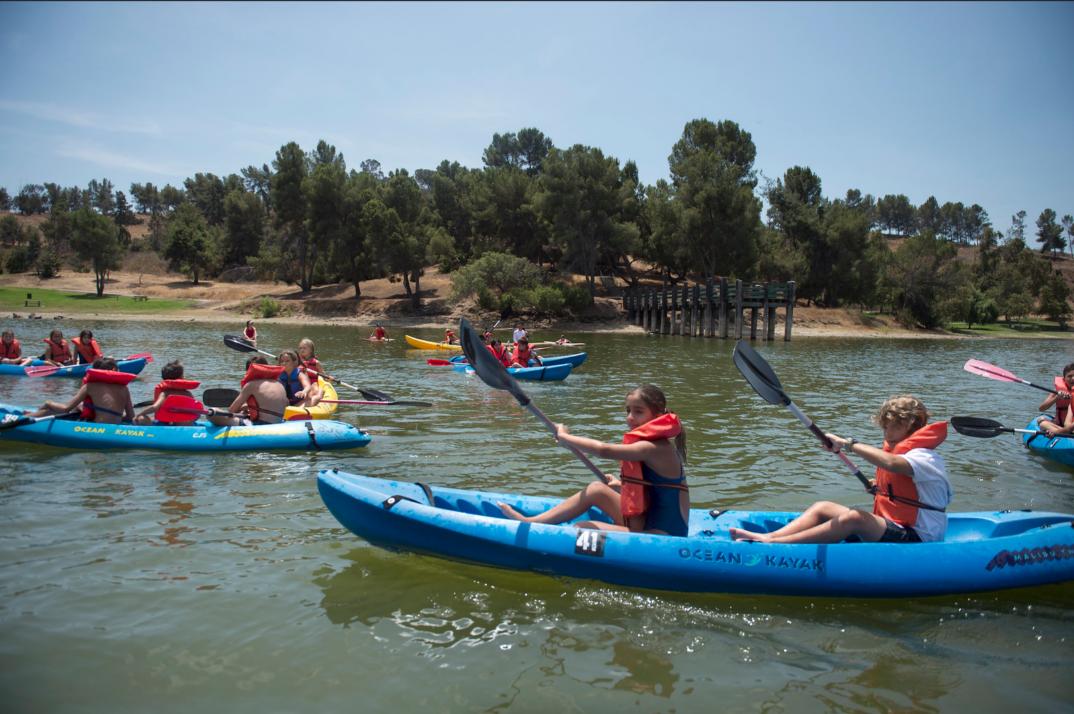 LOS ANGELES – LA County Parks is here to help you create lifelong memories this Summer. Whether you're looking to learn a new skill or language, pick up a hobby or instrument, or simply be more active, we offer a class for everyone!  
 
Sign up for a class with friends at a park near you or join a class virtually from the comfort of your own home. Choose from a variety of special interest classes for the whole family. 
Don't miss out on this unique opportunity to learn something new, make new friends and discover new talents!

In-person and virtual classes for all ages begin May 30, 2022
REGISTER ONLINE
 
Check out some of these class options and join our vibrant community today! 
Martial Arts including Family Kung Fu, San Do Kai Karate, Tai Chi Chuan for Seniors
Exercise and Fitness including Kayaking, 60 Minute Pedometer (Steps) Challenge, Zumba, Dancerobics ️
Performing Arts, Music and Dance including Acting, Musical Instruments including Violin and Piano/Keyboard, Dance Classes including Ballet, Line Dance, Tap, Afro-Brazilian and Ballroom
Arts and Culture including Art and Drawing, Hand Sewing, Watercolor Painting
Computers and Technology including a Father's Day Robotics Workshop amd RoboPets Robotics Camp
Sports including Tennis, Badminton, Baseball, Table Tennis
Health and Wellness including Sound Bowl Healing Meditation, Yin Yang Yoga, Seven Steps to Being your Best
Special Interest Classes including Chess, Food Composting, Exploring Ecology and Native Plants in Los Angeles, Knitting & Crocheting


Our quick and easy 24/7 online registration system Active Net allows you to manage everyone's schedule through a single household account. Sign up for Summer Classes for yourself, partner and children from your smartphone or computer. To learn more about Active Net, visit parks.lacounty.gov/reserve.

Follow LA County Parks on social media: Facebook @parks.lacounty.gov and Twitter/Instagram/TikTok @lacountyparks. Share your experience using #LearnSomethingNew at #LACountyParks.

For more information, please contact [email protected].
MASSIVE bonus announced for LA County Lifeguards!
Lifeguarding has historically been a well-paying job by paying over the federal & state minimum wage, with a current pay rate of $18.27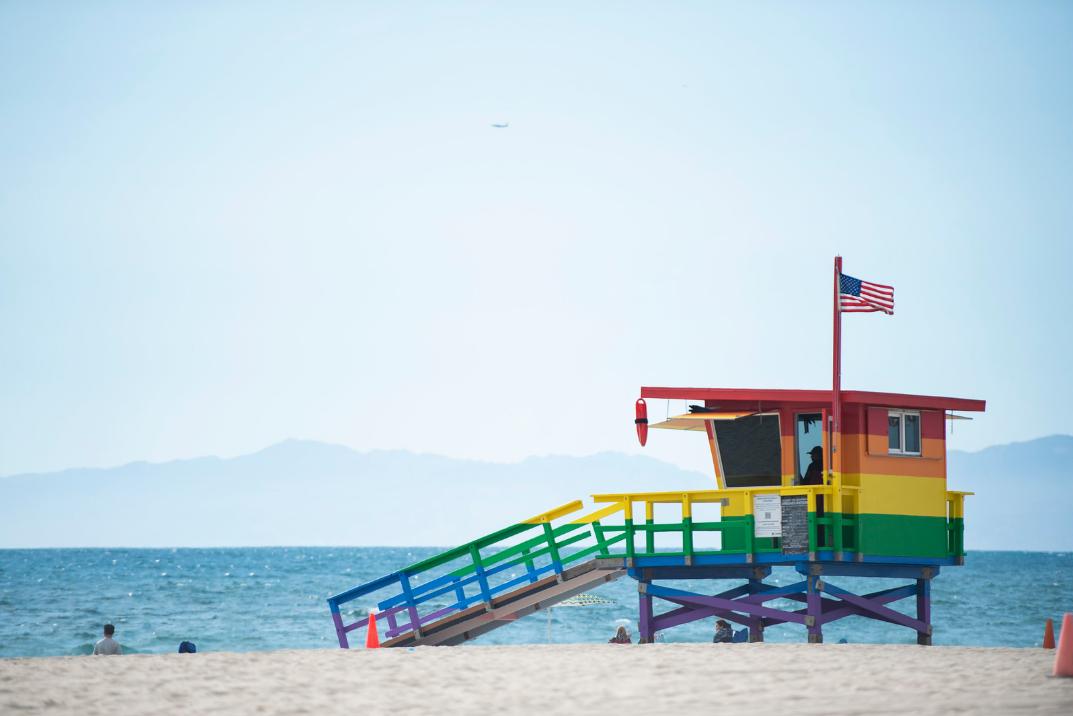 LOS ANGELES – Los Angeles County's Chief Executive Office (CEO) has recently announced a bonus of up to $4000 for all current and prospective pool lifeguarding staff in LA County for the remainder of 2022. The $4000 is a cumulative amount that is based on total hours worked (100 hours – $1,000, 300 hours – $1,000, 500 hours – $1,000, 1000 hours – $1,000).
$4000 IN BONUSES AWARDED TO CURRENT AND PROSPECTIVE EMPLOYEES FOR THE 2022 YEAR! CLAIM YOURS TODAY!
This offer is extended to not only pre-existing lifesaving staff, but to all lifesaving staff (Cadets, Lifeguard, Senior Guard, Pool Manger) who join during 2022. Even lifeguard cadets who started in 2022 qualify from the date their training started. All other staff will begin accumulating hours towards the bonus on June 1 (start of 2022 summer season) and the program will end through the end of the calendar year.
---
---
Regional Recreation Director for Aquatics, Joseph Goss said, "This massive endowment adds just another to a long list of reasons to join the LA County Aquatics team. Lifeguarding is a wonderful way to start and grow your career in emergency services, sports medicine, nursing or to climb higher and higher in LA County's own Aquatic department.
Lifeguarding has historically been a well-paying job and continues to do so by paying over the federal and state minimum wage, with a current pay rate of $18.27. Additionally, lifeguarding provides a flexible schedule that understands that employees also have responsibilities to school and other jobs."
For those interested, LA County Parks is still looking to hire for the Summer 2022 season for its over 30 pools and aquatic centers across LA County Parks. Interested parties can visit governmentjobs.com/careers/lacounty to apply today.
It's park time! Make LA County Parks your destination this summer
Make LA County Parks your destination this summer as you explore, engage and connect through our exciting programs!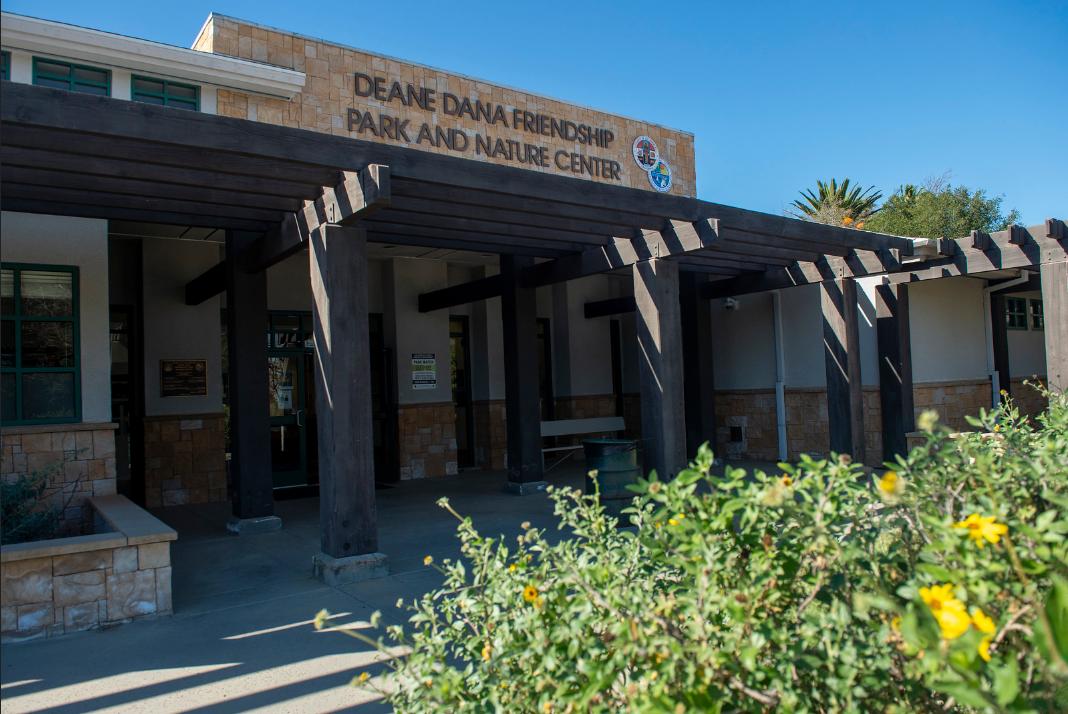 LOS ANGELES – Summer is just around the corner! Get ready to create lifelong memories with your family through LA County Parks activities, programs and events. From sports, recreation classes and aquatic programs for all ages to nature center offerings and overnight camping, there's something for every body this summer. Join the fun starting May 30, 2022.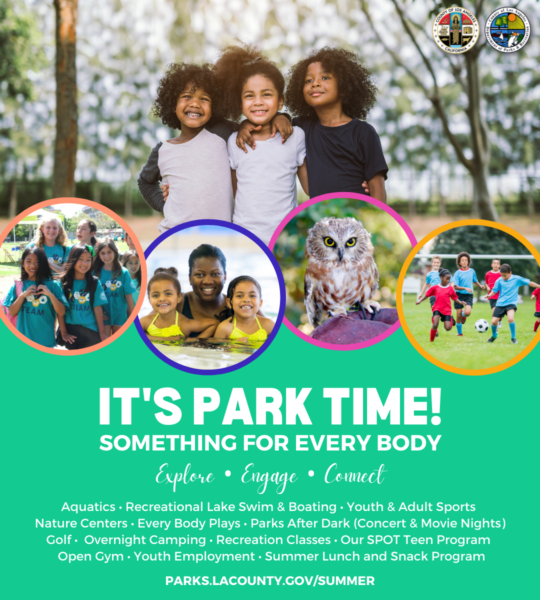 Check out a few of our upcoming programs!

SPORTS FOR ALL
July 9 – August 27
Times vary based on location
Program availability may vary by location
Pre-registration is required; register HERE

Youth Sports for All clinic is an 8-week skills development clinic that meets once a week for basketball, baseball, soccer, volleyball, table tennis and other sports. Clinics focus on building foundational skills, self-confidence and teamwork. Maximum group size is 15-youth, and a minimum enrollment of 12 youth is required for each group. Age groups are as follows: 6-8 years old (1 hour), 9-12 years old (1 hour).

EVERY BODY PLAYS DROP IN SUMMER ADVENTURE
Mondays – Fridays; 11:00 AM – 4:30 PM
June 13 – August 15
Free drop-in program; no registration required

Every Body Plays is a positive space with a curriculum that is youth centered and designed for fun! Children can enjoy lunch and snack at the park with their friends and family before joining the fun at select parks, lunch will be from 12:00 pm – 1:00 pm daily via a grab-n-go service delivery and snack between 3:00 pm – 4:00 pm.  The program provides children ages 7 thru 17 with access to caring and trained park staff who serve as mentors and lead an array of programs and activities, ranging from sports, fitness, arts and crafts, STEM, group games, story time and so much more. Every day is an adventure in LA County Parks!

AQUATICS

LEARN TO SWIM
Monday – Friday, Saturdays
June 13 – August 20
Times may vary by location, level and session
Pre-registration is required; register HERE

LA County Aquatics' Swim Lessons teach core swimming skills including water safety, floating and stroke technique while developing a lifelong love for the water and a lifetime of healthy habits. The program is designed to provide swimmers with a positive learning experience while steadily progressing through the core skills and strokes.  All levels are in alignment with the American Red Cross' "Learn to Swim" Program. Additionally, 400 Learn to Swim scholarships are available on a first come, first serve basis to bring free swim lessons across LA County. Scholarships are open to youth ages 5 – 17 years of age. For more information and assistance with applying, visit the Learn to Swim Pools and Information to contact our aquatics offices Monday thru Friday between the hours of 8 am and 5 pm. For more information on youth aquatics scholarships, visit the DPR Scholarship page of our website.

EVERY BODY SWIMS
Monday to Friday 12:30 PM – 2:00 PM; Saturday from 12:30 – 4:00pm
Begins June 11
Free drop-in program; No registration required

Recreational Swim is a fun and positive way to beat the heat, practice new skills, be physically active and de-stress. Rec swim also provides an opportunity to socialize and make new friends. Rec Swim starts June 11th and is Monday to Friday from 12:30pm to 2:00pm and Saturdays from 12:30pm to 4:00pm.
For a full list of additional Aquatics offerings and programs, visit our AQUATICS page.

NATURE CENTERS

SUMMER NATURE CAMPS
Dates and times vary by location
Pre-registration required. Register HERE

Summer Nature Camp provides an opportunity for outdoor adventure and exploration for youth. Camps are supervised by trained staff and children are kept in groups while practicing physical distancing and other COVID19 safety guidelines to ensure campers have fun while staying safe. Activities include nature related crafts and games, hiking adventures, cultural arts, natural history, and conservation. This camp experience is designed to promote teamwork, making new friends, building self confidence, and developing an appreciation and connection to nature.

EVERY BODY EXPLORES
Tuesdays – Fridays 11:00 AM – 4:30 PM
Free drop-in program; No registration required

The Every Body Explores program provides participants of all ages an opportunity to check out a Naturalist field backpack they can use to complete self-guided activities, make observations and explore the park.

NATURE KNOWLEDGE NIGHTS
Dates vary by location 6:00 PM – 7:00 PM
Free drop-in program; No registration required

Spend an evening getting to know the beauty of the natural world at a Los Angeles County Nature Center. Activities vary based on topic but may include group activities, ESTEAM fundamentals, community science, nature hikes, guided tours or animal ambassador experience.

SATURDAY DISCOVERY
Every Saturday at select Nature Centers / 10:00 AM – Noon
Free drop-in program; No registration required

Each Saturday our Superintendents welcome you to Nature Center Discovery, where you'll learn about the natural habitat around you, even meeting Animal Ambassadors native to the area! Find a Nature Center near you HERE.

ESTEAM SUMMER CAMP
June 13 – August 19
Pre-registration required. Register HERE

LA County Parks, in partnership with the Natural History Museum of Los Angeles County, Beaches and Harbors, and Los Angeles County Public Works, is proud to announce the return of ESTEAM. Campers will connect with the outdoors and explore ESTEAM topics, all with curriculum that is inclusive and supports the development of students. ESTEAM provides campers will have fun learning through group games, arts and culture, technology, field trips, guest speakers, and project-based learning.

SUMMER CONTRACT CLASSES
Dates, times and locations vary by class
Registration required. Register HERE

We teamed up with some of the best instructors in Los Angeles to bring you hundreds of classes for all ages, levels and budgets. Take a class at your local park for some fresh air or join virtual classes from the comfort of your own home! Whether you're looking to be more active, learn a new hobby or take up a new skill or language, we have just the class to help you and everyone in your family achieve your summer goals.

…AND MUCH MORE!