Where in Mexico is Steven Slater?
The JetBlu flight attendant was reported as missing in Tijuana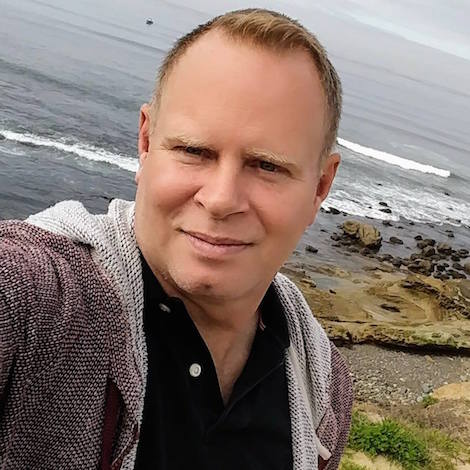 Steven Slater is likely somewhere in Mexico, but is he missing?
Widely known as the beer chugging JetBlu flight attendant who quit his job in 2010 by deploying the emergency exit chute and shouting "Fuck it, I quit," as he slid to the pavement, Slater became something of a worker's national hero.
Slater has since been in and out of Southern California recovery centers, including West Hollywood's Breathe Life Healing Center and WestWind Recovery sober-living residences and has struggled openly on Facebook with relapse and employment struggles.
He recently relocated to the San Diego area and like an increasing number of people who live near the border, Slater, who had recently taken a job at Seaworld, decided it would be cheaper to live in Tijuana and commute to work.
That move unsettled his many friends in the sobriety community and his fans, concerned for his safety given his history of recovery failures.
"I blocked three people so far today who felt the need to message me with their unsolicited scoldings. Not one of whom I have ever met in person nor whom has ever paid my rent. I'm not looking to go down a spiral of self-doubt at an already stressful time because someone has a problem with something that is absolutely none of their goddamn business. Yes, I know about the crime. Yes, I know about the line to get across the border. At this point I'm starting to think there's a bunch of passive-aggressive assholes who would like to see me get jacked after all. JUST STOP," he wrote on August 2nd.
After five days living in Tijuana Slater had reportedly missed two days of work, according to co-worker Tony Tapia.
"Hello Friends," Tapia wrote on Facebook, "I'm Tony one of Stevens friends and coworkers from seaworld who also happens to live in Tijuana near him. I am very worried about Steven. The last time I have heard from him was Sunday night when he was walking around San Ysidro Border. The last time his landlords seen him (a family friend) was Sunday morning when he left for work which I did see him that day at work. He has missed two days of work and doesn't reply to his phone. If you know any information about his whereabouts or if he's safe place let me know. Thank you."
Another friend, Jim Fossett, a Los Angeles nurse, told The New York Post that Slater "left his job at SeaWorld on Sunday to cross back over (into Mexico). He seemed like he felt pretty safe in the neighborhood where he lived. I don't know if he met up with the wrong person or he got mugged or something."
Slater had made several posts about his commute, complaining that it "takes 3 hours to cross into the United States but one 5 minutes to enter Mexico."
Within hours of Tapia's post a "MISSING" meme was posted and the story that Steven Slater was missing went viral, making newspaper headlines and evening newscasts in New York and Los Angeles.
TMZ, the first media to report Slater as a missing person, reporting at 9:25 AM on August 8, said that the Chula Vista Police Department claimed Slater was "reported missing Tuesday in Tijuana after friends pled with the public just days prior to help find him. Cops say friends told them they had not been able to get in touch with Slater since Sunday," TMZ wrote.
By 9 PM the same day Facebook friend, Jason Lopez, posted on Slater's page that the Ex-pat was at home in Tijuana and did not wish to be disturbed.
Once again it appears, Steven Slater has grabbed headlines, coincidentally on the ninth anniversary of his August 9, 2010 "I quit" stunt.
Indoor large events required to verify vax or negative test for entry
COVID-19 test must be within 72 hours prior to event. Results can be printed, on a phone- with email/text msg results from test provider/lab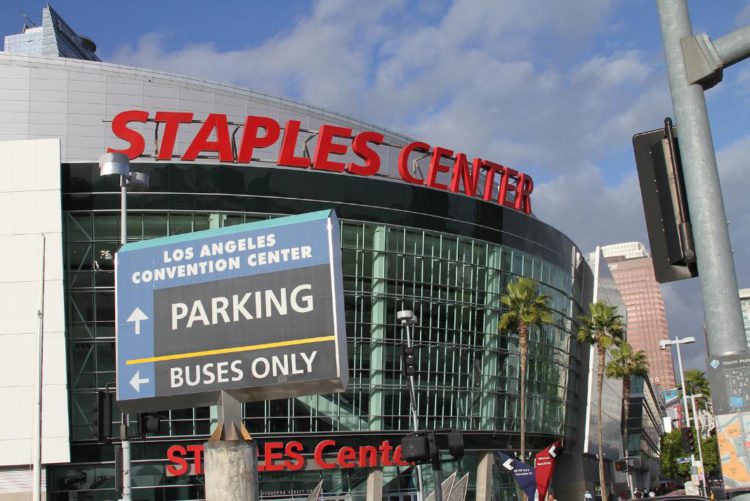 LOS ANGELES – As of September 20, the State requires that all attendees at indoor mega events show proof of full vaccination or a negative test result prior to entry. Self-attestation can no longer be used to verify an attendee's status as fully vaccinated or as proof of a negative COVID-19 test result.  
Indoor mega events are events with 1,000 or more attendees indoors and include, conventions, conferences, expos, concerts, shows, nightclubs, sporting events, live entertainment, and festivals.
Acceptable proof of vaccination status includes a photo identification with any one of the following:
CDC COVID-19 vaccination record card (white card)
World Health Organization (WHO) vaccine record card (yellow card)
California Department of Public Health (CDPH) COVID-19 digital vaccination record
Other COVID-19 digital vaccination record issued by an approved company
Documentation of vaccination from the healthcare provider or entity that provided the COVID-19 vaccines
California Immunization Registry (CAIR2) vaccination record
The vaccination proof should include the person's name, type of COVID-19 vaccine, and the date of the doses administered. The person can show the vaccination card, a photo of the card as a separate document, or a photo of the card stored on a phone or electronic device.
Acceptable proof of a negative test includes a photo identification with testing results that must include the person's name, type of COVID-19 viral test performed, and negative test result. The date when the COVID-19 test was taken must be within the 72 hours prior to the event. The test results can be a printed copy or on a phone, including an email or text message results from the test provider or laboratory.
"Empower Los Angeles," Trans job fair Wednesday, September 22
"Empower LA!" is the first in a series of career fairs to empower Trans & non-binary people recruitment efforts by participating companies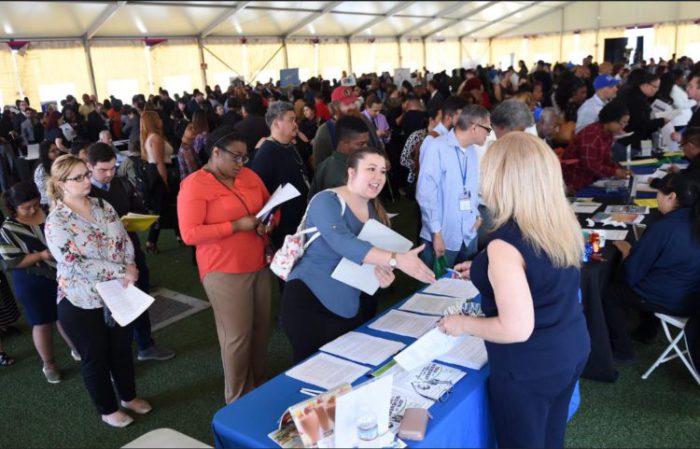 LOS ANGELES – The Human Rights Campaign (HRC) Foundation and TransCanWork, an organization committed to advancing transgender, gender diverse & intersex workplace inclusion, announced the launch of "Empower Los Angeles!" a virtual career fair for transgender and non-binary job seekers on Wednesday, September 22 from 11am to 3pm PST.
"It is already widely known that the transgender and non-binary communities face heightened levels of discrimination across all facets of society—while national unemployment rates have skyrocketed over the past 18 months, these folks now face compounded, threatening circumstances that contribute to further marginalization, economic oppression, and financial insecurity," said RaShawn Hawkins, Human Rights Campaign Workplace Equality Deputy Director. "Creating safe spaces for transgender and non-binary job seekers is critical to ensuring that they may begin a career with affirming, inclusive employers."
"Empower Los Angeles!" is the first in a series of career fairs that aim to economically empower the transgender and non-binary community through intentional recruitment efforts made by participating companies who are also working to support transgender and non-binary inclusive workforce development efforts. Each virtual event can host up to 60 employers, as well as 1,000 job seekers, per city via virtual exhibitor booths that are fully customizable and include various features such as video and chat functionality through the platform Brazen.
"I've heard and witnessed countless stories of friends and community members losing jobs, facing financial insecurity, and racking up debt just in order to survive, and that was long before the start of a pandemic," said Lexi Adsit, TransCanWork Executive Director. "This virtual career fair is just one of many ways we are helping to create a true culture shift—TransCanWork isn't just in the business of bringing together employers and potential employees, we're in the business of culture change to ensure long-term success and stability for the transgender, gender diverse and intersex community and our corporate partners."
During the height of the COVID-19 pandemic, HRC Foundation's Workplace Equality Program and TransCanWork quickly pivoted programming by providing additional employment support through an educational web series, "Who's Hiring?" that highlights LGBTQ+ affirming companies and open positions of employment. Now that the professional landscape has been permanently transformed, both organizations are dedicated to leveraging a strategic partnership to further impact employment mobility for transgender and non-binary people around the country. During the Los Angeles fair, Bank of America will be the Presenting Sponsor and Amgen will be the Platinum Sponsor. To register as a job seeker click here.
Data released by HRC and PSB Research outlines the economic impact of COVID-19 on the LGBTQ+ community, showing that the community is more likely to have faced financial and professional hardships.
30% of LGBTQ+ respondents had their work hours reduced, compared to 22% of the general population
27% of transgender or non-binary Americans who held or applied for a job reported being fired, denied a promotion or not hired for a job they applied for because they were trans or non-binary.
16% of transgender or non-binary people said they lost a job because they were trans or non-binary.
Bisexual Awareness Week, also known as #BiWeek kicks off today
Throughout #BiWeek, allies and bi+ people learn about the history, culture, community, and current policy priorities of bi+ communities.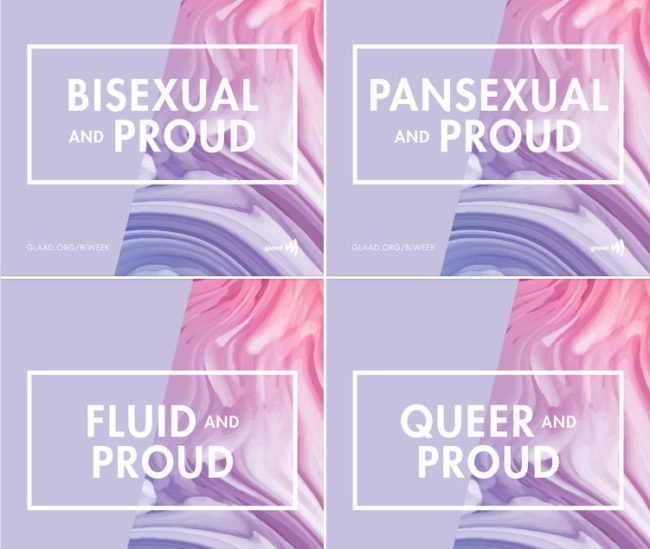 WEST HOLLYWOOD – The Bisexual Awareness Week, also known as #BiWeek, is an annual celebration week held in September, from September 16 through the 23rd. It is an extension of Celebrate Bisexuality Day, held annually on September 23.
Bisexual+ people have always been a driving force in the LGBTQ community and are leaders within local, regional, and national organizations and issue-based campaigns. Every day, bi+ people work side by side with the broader LGBTQ community to affect change, acceptance, and equality.
Some people who are attracted to people of any gender self-identify with words such as "bisexual," "pansexual," "polysexual," "omnisexual," "fluid," "queer," and more. 
#BiWeek 2021 is almost here! From September 16th through 23rd, we'll be celebrating the history and resilience of the bisexual+ community. @BRC_Central @StillBisexual https://t.co/GmcWlnnzwl pic.twitter.com/T8Ea6IWkKP

— GLAAD (@glaad) September 13, 2021
Bisexuality is not a phase. Get used to it.

Happy #BiWeek!

— Human Rights Campaign (@HRC) September 16, 2021
Co-founded by GLAAD, Bisexual+ Awareness Week seeks to accelerate acceptance of the bi+ (bisexual, pansexual, fluid, no label, queer, etc.) community. #BiWeek draws attention to the experiences, while also celebrating the resiliency of, the bisexual+ community.
Throughout #BiWeek, allies and bi+ people learn about the history, culture, community, and current policy priorities of bi+ communities.
The City of West Hollywood will celebrate Bi Visibility Week (Bisexual Visibility Week), which commences on Thursday, September 16, 2021 and runs through Thursday, September 23, 2021. The City's events and recognitions during this week are intended to raise the visibility and increase awareness of the Bisexual community. These include:
Panel Discussions: On Tuesday, September 21, 2021 at 7 p.m., the City and members of its Lesbian & Gay Advisory Board will host the first of two virtual Zoom panel discussions focused on the Bisexual community, Past, Present, and Future of the Bisexual Community. To register for the Zoom webinar, please visit: https://us06web.zoom.us/webinar/register/WN_YuBIxVsgQyiQhw0uIgQCew. 
The second panel, A Community Discussion on Microaggressions Towards the Bi Community will take place virtually via the Zoom platform at 7 p.m. on Wednesday, September 22, 2021. To register for the Zoom webinar, please visit: https://us06web.zoom.us/webinar/register/WN_zSYaODxJTeu7jBVOU1VPKA.
Both sessions will be livestreamed on the City's WeHoTV YouTube channel at www.youtube.com/wehotv. For additional details, please visit www.weho.org/lgbtq.
Street Lanterns: On Thursday, September 16, 2021 the City's lanterns over Santa Monica Boulevard between Hancock Avenue and N. Robertson Boulevard will be lit in pink, purple, and blue, which are the colors of the Bisexual Pride flag, in homage to the community. West Hollywood City Hall will also be lit with the same colors. 
Pride Flags: Bisexual Pride flags will be flown on the City's medians where flags are currently displayed. Additionally, Bisexual Pride flags will be displayed on the rooftop of City Hall and at Plummer Park.
Since incorporation in 1984, the City of West Hollywood has become one of the most influential cities in the nation for its outspoken advocacy on LGBTQ issues. No other city of its size has had a greater impact on the national public policy discourse on fairness and inclusiveness for LGBTQ people. More than 40 percent of residents in West Hollywood identify as LGBTQ and three of the five members of the West Hollywood City Council are openly gay or lesbian. The City has advocated for more than three decades for measures to support LGBTQ individuals and has been in the vanguard on efforts to gain and protect equality for all people on a state, national, and international level.
For additional information about the Bi Visibility Week please contact Hernán Molina at (323) 848-6364 or at [email protected] or via www.weho.org/lgbtq. For people who are Deaf or hard of hearing, please call TTY (323) 848-6496.
The City of West Hollywood remains in a declared local emergency in response to the coronavirus (COVID-19) outbreak. West Hollywood City Hall is open for in-person transactions by appointment; to make an appointment, visit www.weho.org/appointments. City Hall services remain accessible by phone at (323) 848-6400 and via the City's website at www.weho.org. City of West Hollywood coronavirus information is available at www.weho.org/coronavirus.
For up-to-date news and events, follow the City of West Hollywood on social media @WeHoCity, sign up for news updates at www.weho.org/email, and visit the City's calendar of meetings and events at www.weho.org/calendar.