Where in Mexico is Steven Slater?
The JetBlu flight attendant was reported as missing in Tijuana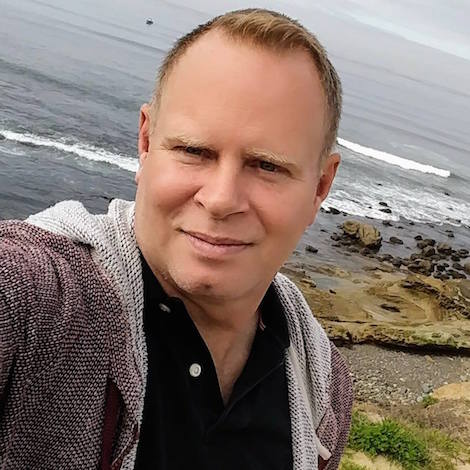 Steven Slater is likely somewhere in Mexico, but is he missing?
Widely known as the beer chugging JetBlu flight attendant who quit his job in 2010 by deploying the emergency exit chute and shouting "Fuck it, I quit," as he slid to the pavement, Slater became something of a worker's national hero.
Slater has since been in and out of Southern California recovery centers, including West Hollywood's Breathe Life Healing Center and WestWind Recovery sober-living residences and has struggled openly on Facebook with relapse and employment struggles.
He recently relocated to the San Diego area and like an increasing number of people who live near the border, Slater, who had recently taken a job at Seaworld, decided it would be cheaper to live in Tijuana and commute to work.
That move unsettled his many friends in the sobriety community and his fans, concerned for his safety given his history of recovery failures.
"I blocked three people so far today who felt the need to message me with their unsolicited scoldings. Not one of whom I have ever met in person nor whom has ever paid my rent. I'm not looking to go down a spiral of self-doubt at an already stressful time because someone has a problem with something that is absolutely none of their goddamn business. Yes, I know about the crime. Yes, I know about the line to get across the border. At this point I'm starting to think there's a bunch of passive-aggressive assholes who would like to see me get jacked after all. JUST STOP," he wrote on August 2nd.
After five days living in Tijuana Slater had reportedly missed two days of work, according to co-worker Tony Tapia.
"Hello Friends," Tapia wrote on Facebook, "I'm Tony one of Stevens friends and coworkers from seaworld who also happens to live in Tijuana near him. I am very worried about Steven. The last time I have heard from him was Sunday night when he was walking around San Ysidro Border. The last time his landlords seen him (a family friend) was Sunday morning when he left for work which I did see him that day at work. He has missed two days of work and doesn't reply to his phone. If you know any information about his whereabouts or if he's safe place let me know. Thank you."
Another friend, Jim Fossett, a Los Angeles nurse, told The New York Post that Slater "left his job at SeaWorld on Sunday to cross back over (into Mexico). He seemed like he felt pretty safe in the neighborhood where he lived. I don't know if he met up with the wrong person or he got mugged or something."
Slater had made several posts about his commute, complaining that it "takes 3 hours to cross into the United States but one 5 minutes to enter Mexico."
Within hours of Tapia's post a "MISSING" meme was posted and the story that Steven Slater was missing went viral, making newspaper headlines and evening newscasts in New York and Los Angeles.
TMZ, the first media to report Slater as a missing person, reporting at 9:25 AM on August 8, said that the Chula Vista Police Department claimed Slater was "reported missing Tuesday in Tijuana after friends pled with the public just days prior to help find him. Cops say friends told them they had not been able to get in touch with Slater since Sunday," TMZ wrote.
By 9 PM the same day Facebook friend, Jason Lopez, posted on Slater's page that the Ex-pat was at home in Tijuana and did not wish to be disturbed.
Once again it appears, Steven Slater has grabbed headlines, coincidentally on the ninth anniversary of his August 9, 2010 "I quit" stunt.
LA County Parks' Youth & Girls Basketball Leagues are back!
SPACE IS LIMITED! SIGN UP TODAY! All Kids Deserve to Play Sports! Sign Up for Youth & Girls Basketball Leagues TODAY!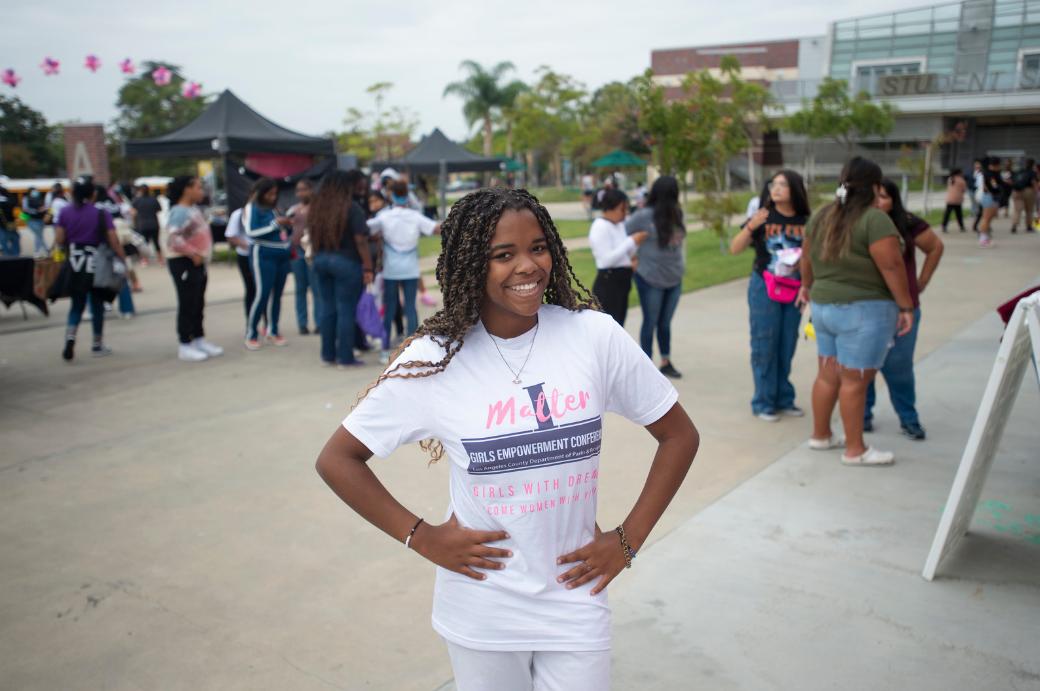 LOS ANGELES – LA County Parks and Recreation is collaborating with the Los Angeles Clippers and Jr. Clippers to provide our participants additional benefits. We offer youth and girls basketball leagues, ages 3 to 15 (ages vary by location).
Registration fee is $25.00, and it will cover uniform, game official, and participation award at the end of the season. The Youth Basketball League will provide opportunities for participants to learn the fundamental skills of Basketball and stay active. Participants will learn and display sportsmanship, teamwork and responsibility.
Divisions, dates and times may vary between locations. See below for a full list of locations.

---
---

This Winter at LA County Parks, Basketball is Back!
Available at these Locations
NORTH AGENCY
Crescenta Valley Park – 3901 Dunsmore Avenue, La Crescenta, CA 91214
George Lane Park – 5520 West Avenue L-8, Quartz Hill, CA 93534
Jackie Robinson Park – 8773 East Avenue R, Littlerock, CA 93543
Stephen Sorensen Park – 16801 East Avenue P, Lake Los Angeles, CA 93591
Castaic Sports Complex – 31320 North Castaic Road, Castaic, CA 91384
Loma Alta Park – 3330 North Lincoln Avenue, Altadena, CA 91001
El Cariso Park 13100 Hubbard Street, Sylmar, CA 91342
SOUTH AGENCY
Athens Park – 12603 South Broadway, Los Angeles, CA 90061
Alondra Park – 3850 Manhattan Beach Boulevard, Lawndale, CA 90260
East Rancho Dominguez Park – 15116 South Atlantic Avenue, Compton, CA 90221
Bethune Park – 1244 East 61st Street, Los Angeles, CA 90001
Carver Park – 1400 East 118th Street, Los Angeles, CA 90059
Campanella Park – 14812 Stanford Avenue, Compton, CA 90220
Helen Keller Park – 12521 South Vermont Avenue, Los Angeles, CA 90044
Lennox Park – 10828 South Condon Avenue, Lennox, CA 90304
Jesse Owens Park – 9651 South Western Avenue, Los Angeles, CA 90047
Washington Park – 8908 South Maie Avenue, Los Angeles, CA 90002
Roosevelt Park – 7600 Graham Avenue, Los Angeles, CA 90001
Ted Watkins Park – 1335 East 103rd Street, Los Angeles, CA 90002
Mona Park – 2291 East 121st Street, Compton, CA 90222
Victoria Park – 419 Martin Luther King Jr. Street, Carson, CA 90746
Del Aire Park – 12601 South Isis Avenue, Hawthorne, CA 90250
Adventure Park – 10130 South Gunn Avenue, Whittier, CA 90605
Amigo Park – 5700 South Juarez Avenue, Whittier, CA 90606
Mayberry Park – 13201 East Meyer Road, Whittier, CA 90605
Sorensen Park – 11419 Rosehedge Drive, Whittier, CA 90606
EAST AGENCY
Belvedere Park – 4914 East Cesar Chavez Avenue, Los Angeles, CA 90022
City Terrace Park – 1126 North Hazard Avenue, East Los Angeles, CA 90063
Obregon Park – 4021 East First Street, Los Angeles, CA 90063
Salazar Park – 3864 Whittier Boulevard, Los Angeles, CA 90023
Saybrook Park – 6250 East Northside Drive, Los Angeles, CA 90022
Carolyn Rosas Park – 18500 East Fajardo Street, Rowland Heights, CA 91748
Hacienda Heights Community Center – 1234 Valencia Avenue, Hacienda Heights, CA
91745
Manzanita Park – 1747 South Kwis Avenue, Hacienda Heights, CA 91745
Pathfinder Park – 18150 Pathfinder Road, Rowland Heights, CA 91748
Rowland Heights Park – 1500 South Banida Avenue, Rowland Heights, CA 91748
Steinmetz Park – 1545 South Stimson Avenue, Hacienda Heights, CA 91745
Arcadia Park – 405 South Santa Anita Avenue, Arcadia, CA 91006
Bassett Park – 510 North Vineland Avenue, La Puente, CA 91746
Charter Oak Park – 20261 East Covina Boulevard, Covina, CA 91723
Dalton Park – 18867 East Armstead Street, Azusa, CA 91702
Pamela Park – 2236 Goodall Avenue, Duarte, CA 91010
Allen J Martin Park – 14830 East Giordano Street, La Puente, CA 91744
Rimgrove Park – 747 North Rimgrove Drive, La Puente, CA 91744
San Angelo Park – 245 South San Angelo Avenue, La Puente, CA 91746
Sunshine Park – 515 South Deepmead Avenue, La Puente, CA 91744
Valleydale Park 5525 North Lark Ellen Avenue, Azusa, CA 91702