Listen: Ciara joins Todrick Hall's 'Nails, Hair, Hips, Heels' remix
The pair performed the song at World Pride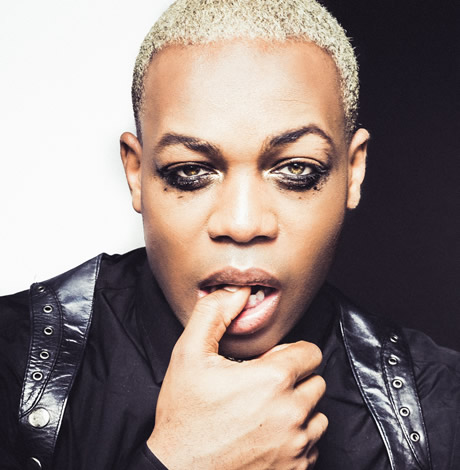 Todrick Hall released a remix version of his latest single "Nails, Hair, Hips, Heels" featuring Ciara.
The pair performed the song together during the WorldPride opening ceremony in New York City.
Now, the official remix track has been released.
"I pop like a bottle/ And I walk like a model/ Every time that I post/ Another million dollars," Ciara sings on the track.
Hall praised working with Ciara in a statement to Billboard.
"To collaborate with an icon and queer ally like Ciara is simply a dream come true," Hall says. "NHHH has become an anthem for the gay community and now the song will have an even broader appeal, because no matter the race, gender or sexual orientation, everyone deserves to have a song make them feel fabulous."
Listen below.
'A Transparent Musical,' pioneering queer series for the stage
The show, now performing its world premiere run at LA's Mark Taper Forum through June 25, is a retelling of the story of the Pfefferman clan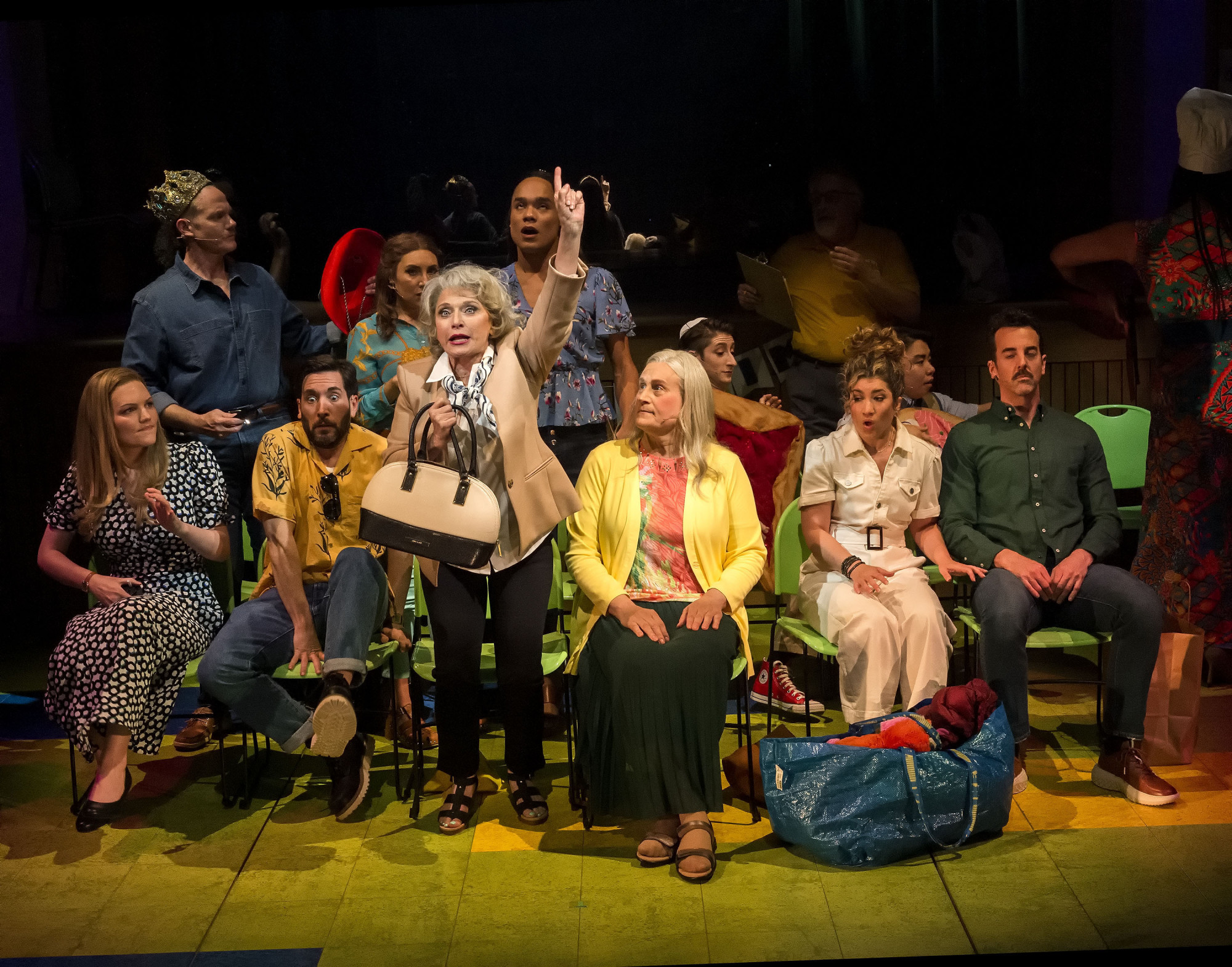 LOS ANGELES – It might seem a little out of the ordinary to begin a review of a theatrical production by discussing a TV series – but in the case of "A Transparent Musical," it's the logical place to start.

The show, now performing its world premiere run at LA's Mark Taper Forum through June 25, is a retelling of the story of the Pfefferman clan, the secret-laden, deeply dysfunctional and very Jewish LA family at the center of "Transparent," a now-iconic, pioneering Amazon series that premiered in 2014 and ran for 4 critically-acclaimed seasons before ending with a special feature-length "Musicale Finale" in lieu of a fifth.
In its original form, the saga began with the coming out of Maura Pfefferman to her children as a trans woman – a bombshell revelation that that sends the privileged, self-absorbed family reeling. From there, it charted Maura's transition into the proud trans matriarch she always knew was inside her, as well as the struggles of her former spouse (Shelly) and their children (Josh, Sarah, and Ali) to navigate life – both as a family and as individuals – in the aftermath.
In later seasons, the focus shifted more to youngest child Ali and the search she undertakes for her own identity, and after the controversial departure of series star Jeffrey Tambor, the tale finally culminated with Ali's creation of a musical about her family's history.
While the final episode won its share of critical praise and accolades and gave fans of the series some form of closure, many viewers couldn't help but feel a sense of anti-climax; for them, the circumstances around Maura's departure from the narrative (which we won't go into here, you can look it up if you don't remember) left something of a bitter taste in the air, and while the renewed sense of hope and healing it delivered for Ali, her siblings and her mom were appreciated, the fact that Maura wasn't allowed to get there with them felt, well, unfair.
While the actor who played her may no longer have been suitable to continue the journey, the character deserved a much better fate, and the audience who had rooted for her over the course of four seasons deserved her to have it, too.

With that in mind, one might go into "A Transparent Musical" – co-written by series creator Joey Soloway and MJ Kaufman, with music and lyrics by Soloway's sibling Faith – with reserved expectations. Indeed, what would a musical adaptation of this sprawling narrative, with its complex social and cultural themes and its extended cast of intertwined characters, even look like? Could it even be possible for them to fit 41 episodes of television storytelling into a two-and-a-half-hour stage version?

As it turns out, they didn't even have to try. Instead, "A Transparent Musical" reimagines the entire story of the Pfeffermans into a streamlined, standalone experience that can be enjoyed and appreciated without any knowledge of the series whatsoever. Instead of placing Maura (played here by Daya Curley) at the center of the story, it's young Ali (Adina Verson) who becomes our point of entry; tasked with helping to mount a play for her Jewish Community Center's Purim carnival, she finds herself drawn into a voyage of self-discovery, recalling key moments in her family's past and drawing connections between their story and the multi-faceted cultural and ethnic heritage that sprawls out behind them.
Gone are most of the side trips taken by the series, along with many of the non-Pfefferman characters, and what's left is a scaled-down retelling that manages to feel just as complete – if not more so, given that Maura is now allowed to be included in the ending – as the series that fans grew to love.

Of course, trimming things down to that extent inevitably means sacrificing a lot of nuance, and that has an impossible-to-ignore impact on the show's first act, which is lengthy to begin with but feels even lengthier because of it.
One of the challenges of "Transparent" was that its protagonists were all messy, self-centered, unreasonable, compartmentalized, dishonest, stubborn, spiteful, even sometimes deliberately cruel to each other – in short, all of them, including Maura (sometimes especially her), were often difficult to like.
The saving grace was the show's ability to let us see into the deepest corners of each of their lives, where we could recognize and relate to the wounded humanity hiding behind all those walls of defense; here, without the luxury of such detailed exploration, their unpleasantness sometimes makes it tough to care whether they work things out for themselves or not.
But of course, one doesn't have to like or even care about characters to find aspects of oneself reflected in them, and their relatability goes a long way toward keeping us invested enough to stick around after intermission – and that's fortunate, because it's in the second act that "A Transparent Musical" blossoms into the fully realized manifestation of Soloway's story we never knew it needed to become.
Without giving spoilers, the second half employs flights of fancy – devised and expanded from elements included in the series – to bring together all the Pfeffermans' struggles and crystallize all the story's themes into one cathartic bundle.
By the time it's over, the acceptance, forgiveness, and yes, transcendence that has happened on stage leaves us to ponder questions of our own identity, and how being seen for who we really are makes a big difference in our ability to see others that way, too.
As directed by Tina Landau, the production bursts with colorful, exciting imagery and inventive staging that helps us easily follow the jumps in time and place that occur within the show's immersive setting – which, designed with tongue-in-cheek authenticity by Alan Rigg, puts the audience in the middle of a JCC auditorium.
Faith Soloway's songs may not linger melodically in your brain in the way typically expected of showtunes, but their lyrics are clever, insightful, funny, and successfully transmit complicated threads of language and ideas without letting us lose track of any of them; coupled with James Alsop's crisp, high-energy choreography, it's a combination that delivers a welcome injection of high-spirited musical theatre fun.
As for the cast, a diverse and talented ensemble that seems to be having the time of their lives, they are uniformly excellent. Verson deserves special mention for carrying the show's narrative responsibilities without distancing themself in the process, as does Curley for inhabiting Maura so completely that we easily forget any previous incarnation of her.
Liz Larsen has multiple show-stopping moments as "what about me?" mom Shelly, as does Peppermint (in the dual role of Davina and Darlene), whose powerful vocal prowess brings down the house more than once – a feat also accomplished by Kasper as Ezra. Standout moments aside, however, the entire company should truly be considered joint stars of the show.
It could go without saying, perhaps, that a show like "A Transparent Musical" is highly important to be seen in a time like ours, as vicious backlash from extremist bigots grows ever more alarming and politicians pander to homophobia with regressive and harmful legislation.
There are moments in the show that address this growing volatility, an element which brings a fresh sense of urgency to its message of acceptance – something it makes much easier to swallow by showing us that feeling comfortable in your own skin is an essential human need extending far beyond the importance of gender, sexuality, race, or any of the other external factors we use to divide ourselves from others.
Even so, and despite multiple themes that are bound to be uncomfortable – even potentially triggering – for many audiences, "A Transparent Musical" is not a bleak show, nor does it dwell on the political terrors of the larger world, even if it acknowledges that they are there. It goes without saying that many of our readers will consider it a must-see piece of theatre, simply by virtue of its messaging and the need to be visible; rest assured that even if you're going because you feel like you have to, you're probably still going to enjoy it, too.