Out NFL bisexual Ryan Russell just wants to play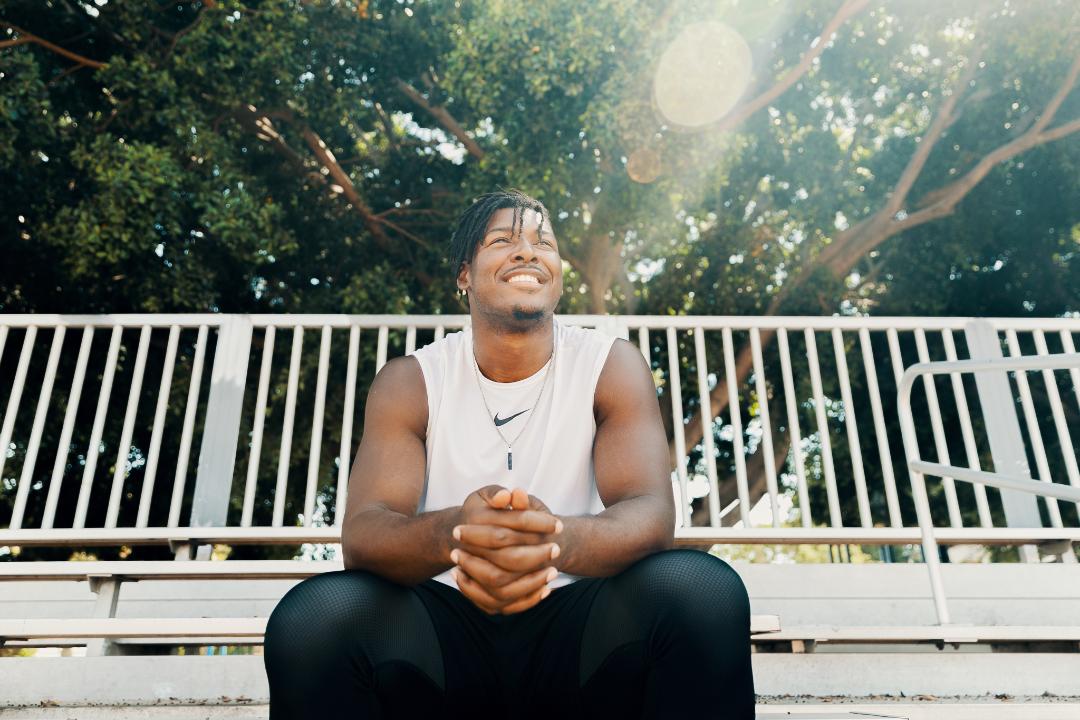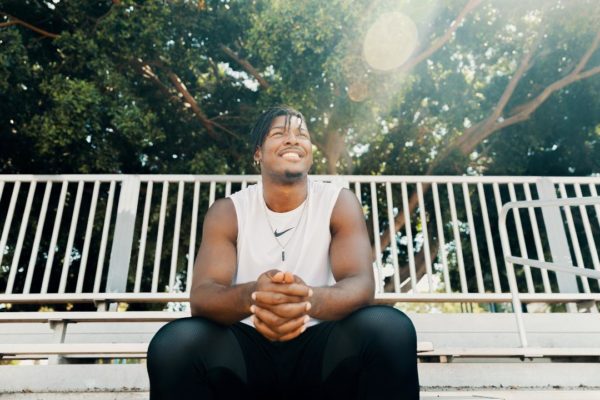 LOS ANGELES — It was a long two days. NFL free agent Ryan Russell came out twice in a personal column on ESPN on Aug. 29 and during the subsequent whirlwind of press—first as a bisexual and second as a defensive end who writes poetry and romance stories.
"My primary objective right now is football and getting back in the NFL and playing. And I think the biggest way that I could also kind of help be a more visible figure in professional football, for other LGBT players, is to be on the field," Russell who continues to train at the NFL's Exos sports program in Carson, tells the Blade. "I know that there's an opportunity for me, and I know that my best years of playing are ahead of me and I can't wait to show the world what I can do."
Russell is diligent about how he frames what others see as a blatant civil rights issue.    
"I want to live my dream of playing the game I've worked my whole life to play, and being open about the person I've always been," Russell wrote on ESPN. "Those two objectives shouldn't be in conflict. But judging from the fact that there isn't a single openly LGBTQ player in the NFL, NBA, Major League Baseball or the NHL, brings me pause. I want to change that — for me, for other athletes who share these common goals, and for the generations of LGBTQ athletes who will come next."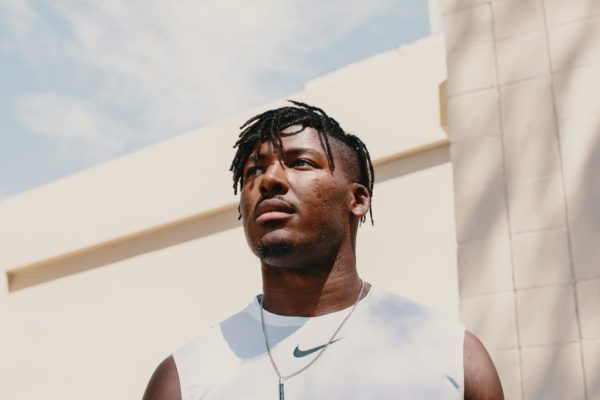 While football is a life-long dream, writing is a necessity of the soul. Russell, 27, started writing at age seven after his stepfather died. Writing helped keep him sane after his best friend Joe Gilliam, with whom he played football at Purdue, died of cancer on Sept. 11, 2018 at age 27.
"Joe's death definitely brought the aspect of life being short to the forefront," says Russell. "He was the best man that I knew. And he was a great athlete, a great brother, a great husband. He did everything right. He never drank, he had an amazing diet. He was, literally, everything that I aspire to be every day.
"He died at 27, so of course, it was a wakeup call for me," Russell continues. "I wanted to live my life openly and honestly and give people in my life the opportunity to know me and support me. It was definitely a moment in my life where a lot of changes happened and I don't want to take these days or these years for granted."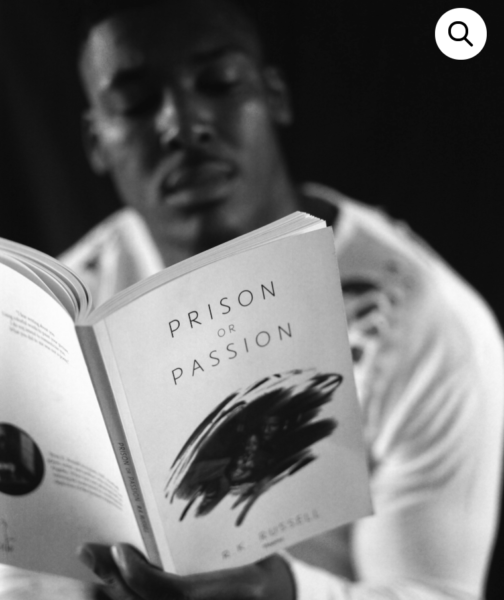 Russell has written about Joe and his own hopes and dreams in his "poetic memoir" entitled "Prison or Passion," available at his website, RKRelentless.com. He also posts snippets on Instagram.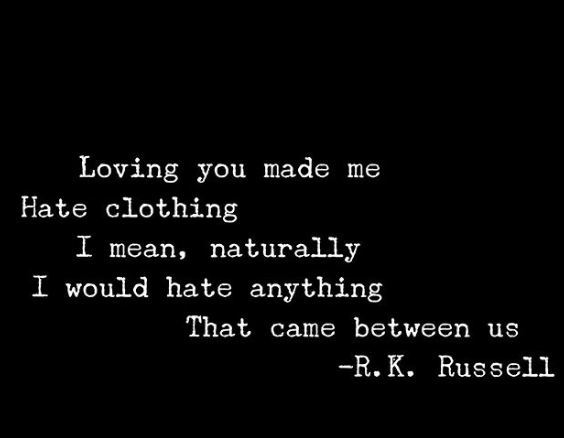 "I'll always write. That's a huge part of me," Russell says. "It's been a part of this process of coming out and I'll continue to write stories. But right now, the focus is football. It's plan A, B, and C."
Russell and his boyfriend Corey O'Brien, a professional dancer and fitness model, also created an 11-minute coming out video for YouTube. In the "more intimate setting," he and Corey lightly kiss and awkwardly address the camera. Finally, Russell starts sharing what had been a burden for so long, encouraging others to find and share their authentic truth, too.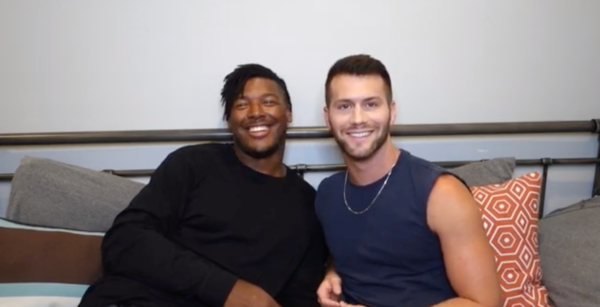 He talks about how he started to experiment with his sexuality while on a full football scholarship at Purdue University, from which he graduated with a double major in sociology and communications. He watched as Michael Sam, all-American at the University of Missouri in 2013 and Southeastern Conference co-defensive player of the year, came out in 2014, was drafted in the seventh round as the NFL's first openly gay player and was cut, never having played in the league.
That prompted Russell to virtually go back in the closet before being drafted by the Dallas Cowboys in the fifth round in 2015. He subsequently played for the Tampa Bay Buccaneers and briefly for the Buffalo Bills before being sidelined with a shoulder injury that required surgery. It was a recent meeting with the San Francisco 49ers that spurred him to come out as bisexual.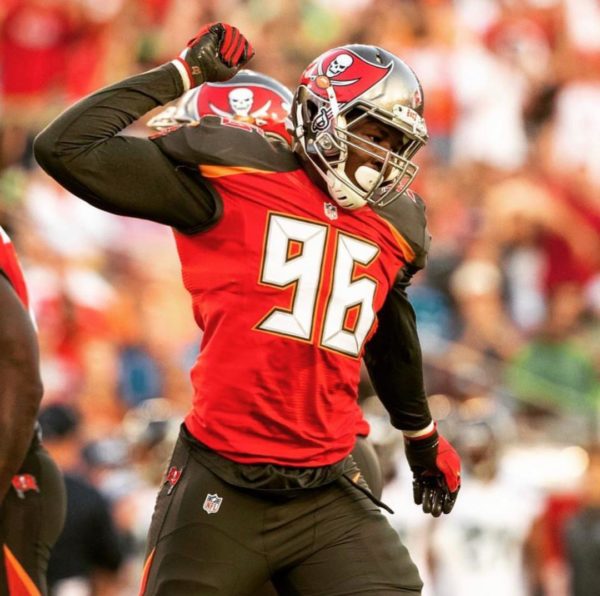 "When I interviewed with the 49ers and they talked about just my potential to play in this league again, that I deserved to play in this league again and I have the ability to, I also thought about maybe not being open and being honest and doing what I did these past three years in the NFL of just keeping these two worlds separate. And that thought, it just kind of seemed unbearable," Russell says.
After talking with manager/documentary producer David McFarland and others, "I realized that my story could reach a larger audience and hopefully impact LGBT athletes—or just even give the NFL a chance to know that there's an LGBT athlete who knows that they're ready to open up and to accept players of different sexualities. That's kind of when the vision got a little bigger," Russell tells the Blade.
"Now that I've been in LA and I've been living my truth and I've lost my best friend and I know how fragile life is—I didn't want to have to compromise. And I thought that the NFL was in a great place to support an LGBT athlete now and moving forward."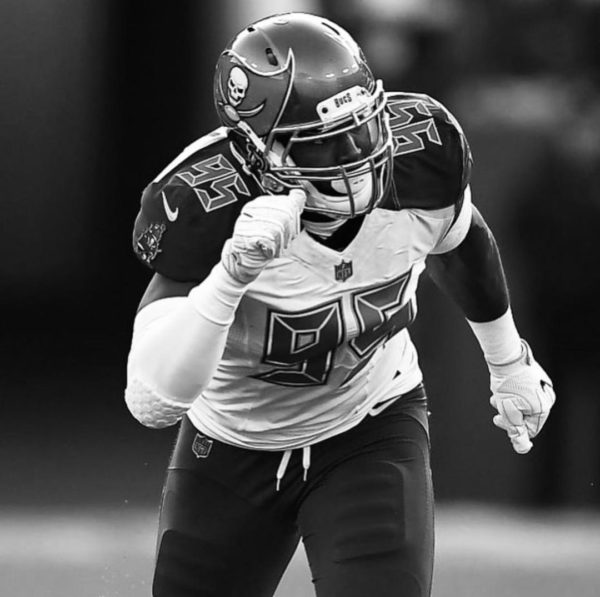 Russell thinks making big plays with ESPN calling out his name "would speak volumes to the NFL and to the organization that had signed me and to LGBT athletes and LGBT kids—and just the whole community," he says. "I have the drive to do that, I have the ability to do that. So that is at the forefront, the next step, the step thereafter, and the step after."
But Russell does not want to stand alone. "Athletes also have to take the steps to be visible and to let the NFL and to let sports organizations support us and embrace us and stand with us. If we don't make the step to first come out, then the NFL or any other professional sports organization doesn't have the opportunity to be there for us," Russell tells the Blade. "With that being said, coming out is just a journey all on its own and I understand everyone's journey is different."
But can the masculine-dominated, militaristic-like multibillion-dollar working world of NFL entertainment learn to accept out LGBTQ players, coaches and staff—as the U.S. armed forces did when Congress lifted the ban on open LGBT military service before Donald Trump?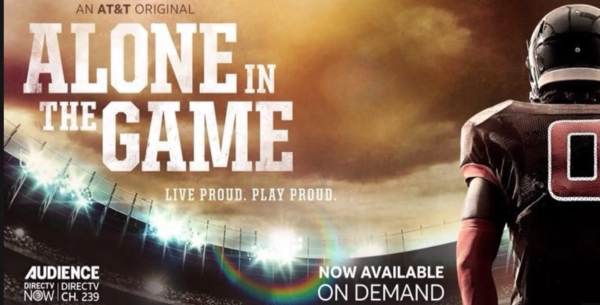 McFarland thinks so, as do some of those interviewed in his documentary "Alone in the Game" about homophobia and transphobia in sports.
"If we can end discrimination in the U.S. military, where lives are at stake, we can absolutely do it in the world of organized sport," says Nathaniel Frank, Researcher at Columbia Law School.
Gay former Secretary of the Army Eric Fanning also discusses the injury to athletes when they have to pretend to be someone else on the playing field—a detriment to mental health on the battlefield under "Don't Ask, Don't Tell," as well.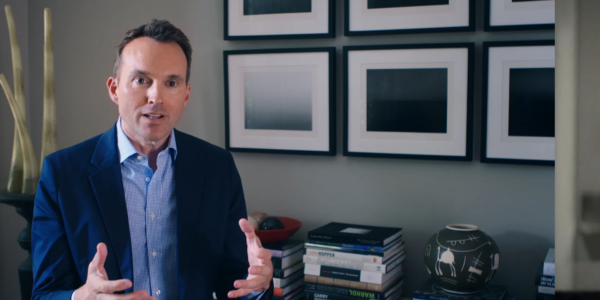 "There's a huge psychic cost to either denying that part of yourself or not being able to share it with those people around you, particularly if you are working in a really intense environment like people in sports are," says Fanning.
"I don't think it's any secret that leadership in sport, not just the leagues but at the collegiate level and at the Olympic elite level and the age group level have questions come up," says McFarland. "How do we identify and deal with an athlete that is struggling in the closet? Because until those athletes come forward to either ask for help or come out and take that brave, courageous move like Ryan did, we don't know. So, it's really important that athletes follow in Ryan's footsteps."
Additionally, it's incumbent on the LGBTQ community to "raise the profile and concern around these issues in sport," McFarland says. "If the environment and the leadership within sport in general made it more conducive where people felt like they belonged, maybe that's a starting point."
The Human Rights Campaign sees homophobia and transphobia in sports as an LGBTQ workplace civil rights issue.
"No workplace should be free of accountability, and no worker, regardless of their job, should be subject to vile hatred in any form," Charlotte Clymer, HRC Press Secretary, Rapid Response, tells the Blade. "This is why the Human Rights Campaign has long spoken out against instances of anti-LGBTQ conduct within the NFL while praising the moments the league has taken a stand for equality, as well as individual players who speak out against anti-LGBTQ bigotry.
"But that's not enough," Clymer continues. "The NFL must resolutely fight white supremacy in all forms, sexual and physical violence of any kind, particularly misogyny, and ensure that the safety, respect, and dignity of all people is a touchstone of their culture. No business is perfect, but imperfection does not absolve us from improvement."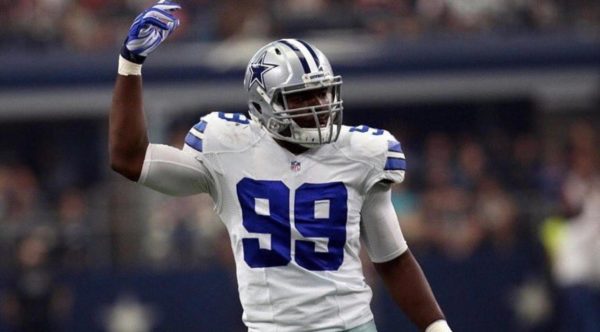 It's a personal issue for Clymer. "As a queer trans kid from Central Texas who grew up loving football, I'm proud of Ryan Russell's brave authenticity," she says. "But that will not be enough until everyone in the NFL has a shoulder-to-shoulder pride in the values of true inclusion. If the NFL wishes to maintain its positioning as inextricable from American culture and values, it needs to realize that the vast majority of Americans demand true inclusion in every workplace. Anything short of that is a failure of morality and patriotism."
"I don't have a big call to action for the NFL," Russell says. "I just want young athletes to know that it's okay to be exactly who they are. And if you come to terms with your truth at your own pace, that's fine, too. There is a place for you in this world of sports, and there are players, teams, and organizations who are waiting to support you and encourage you the same way as they have done for me these past couple days."
(Photos courtesy David McFarland and ESPN)
[email protected] Coalition receives bomb threat, LAPD investigating
Officers, specialists and detectives from the Rampart Division of the Los Angeles Police Department responded and swept the building
LOS ANGELES – A bomb threat was phoned in Wednesday afternoon to the Wilshire Blvd. Koreatown offices of the [email protected] Coalition, Bamby Salcedo, the president and CEO of the non-profit organization told the Blade.
According to Salcedo, an unidentified male caller told the staff person who answered at approximately 3 pm, while delivering the threat said; "you're all going to die." The staff immediately evacuated everyone from their offices and then contacted the LAPD for assistance.
Officers, specialists and detectives from the Rampart Division of the Los Angeles Police Department responded and swept the building. A spokesperson for the LAPD confirmed that the incident is under active investigation but would make no further comment.
On a Facebook post immediately after the incident the non-profit wrote; "To ensure the safety of our clients and staff members, we ask that you please NOT come to our office."
In a follow-up post, Salcedo notified the organization and its clientele that the LAPD had given the all-clear and that their offices would resume normal operations Thursday at 9:00 AM. "Thank you for your messages and concern for our staff and community," Salcedo said.
"No amount of threats can stop us from our commitment to the TGI community," she added.
The [email protected] Coalition (TLC) was founded in 2009 by a group of Transgender and Gender nonconforming and Intersex (TGI) immigrant women in Los Angeles, California, as a grassroots response to address the specific needs of TGI [email protected] immigrants who live in the United States.
Since then, the agency has become a nationally recognized organization with representation in 10 different states across the U.S. and provides direct services to TGI individuals in Los Angeles.
In 2015, The [email protected] Coalition identified the urgent need to provide direct services to empower TGI people in response to structural, institutional, and interpersonal violence, and the Center for Violence Prevention and Transgender Wellness was born.
Since then, the organization has secured funding from the state and local government sources as well as several private foundations and organizations to provide direct services to all TGI individuals in Los Angeles County (LAC).
TLC's primary focus is to change the landscape of access to services for TGI people and provide access to comprehensive resource and services that will improve the quality of life of TGI people.
Mayor Garcetti selects Kristin Crowley to become city's next fire chief
Kristin Crowley already made history within the LAFD when she became the city's first female fire marshal in 2016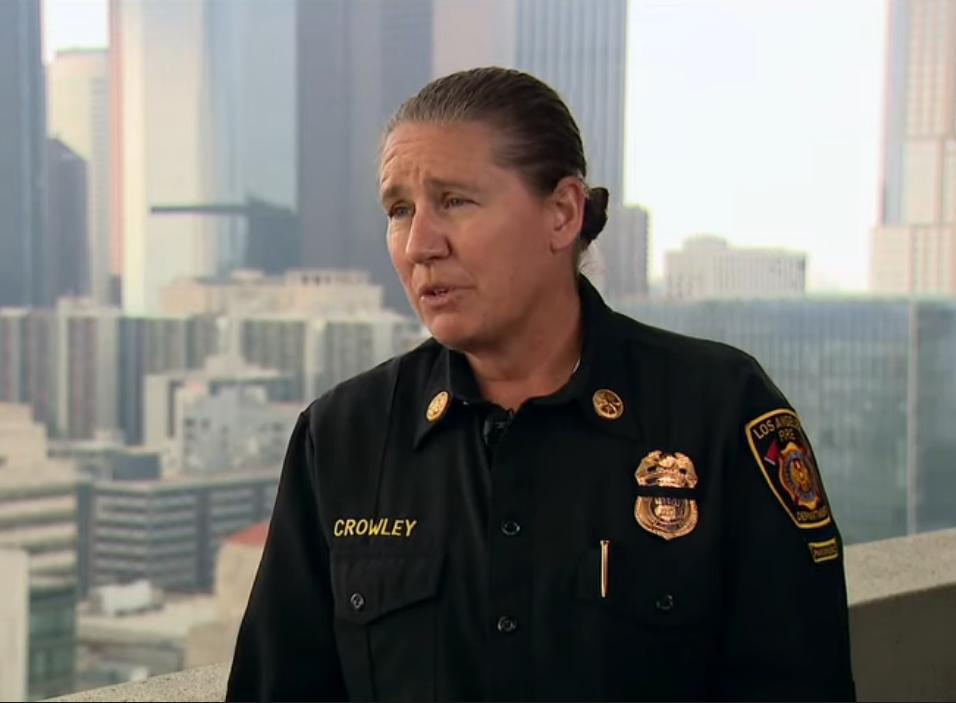 LOS ANGELES – Los Angeles Mayor Eric Garcetti nominated Deputy Chief Kristin Crowley to be the first woman to lead the Los Angeles Fire Department Tuesday. She would replace Chief Ralph Terrazas, who retires in March.
"I am honored and humbled by the opportunity to be the next fire chief of the Los Angeles City Fire Department and to lead the department into the future," Crowley said during the press conference event. "We will focus our efforts on increasing our operational effectiveness, enhancing firefighter safety and well-being, and fully commit to fostering a diverse, equitable, and inclusive culture within the LAFD."
The Los Angeles City Council will be required next in the process to confirm the appointment.
"Throughout her distinguished career, Kristin Crowley has proven her brilliance, determination and bravery on the job again and again," the mayor said. "There is no one better equipped to lead the LAFD at this moment than Kristin."
City News Service reported that Crowley took the firefighters' exam in 1998 and placed among the top 50 scores out of 16,000 applicants, according to the department. During her 22 years at the department, she rose through the ranks as firefighter, firefighter paramedic, engineer, fire inspector, captain I, captain II, battalion chief, assistant chief, fire marshal and deputy chief.
Crowley already made history within the LAFD when she became the city's first female fire marshal in 2016.
Mayor Garcetti names 1st female LAFD fire chief:
LAPD Deputy Chief Emada Tingirides on reducing violence
Rising violent crime is affecting cities across the U. S.- LA is no exception as homicides & shooting victims up by approximately 50 percent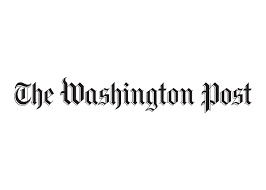 WASHINGTON – Rising violent crime is affecting cities across the United States. Los Angeles is no exception, with homicides and shooting victims both up by approximately 50 percent compared to 2019.
Emada Tingirides, deputy chief of the Los Angeles Police Department, joined Washington Post Live with Post criminal justice reporter Tom Jackman on Wednesday, Jan. 12 to discuss new recommendations for reducing violence in cities – including her own.
Some areas included recommendations published in a new report by the Council on Criminal Justice Violent Crime Working Group on how to effectively reduce violence in cities.
"One of our recommendations is to ensure that our city leaders agree with this type of work – like in Los Angeles. We have the Mayor's Office of Gang Reduction & Youth Development. There is a direct report to the Los Angeles mayor as it relates to our intervention and prevention efforts in our city. The solutions can be implemented throughout this country. They are based in relationships, in coordination," Tingirides told the Post.
Tingirides told the Post that officials need to look at the root causes of rising rates of homicides in cities like Los Angeles. "Mental health…post-traumatic stress…those are things that strategic enforcement alone can't solve…"
LAPD's Deputy Chief noted that in discussions of violent crime, the voices of the victims are left out. "Our victims need to be part of those solutions and recommendations that come from our government…a wholistic approach…to make our victims whole."
*********************
Watch the entire interview: