Will Trump Live-Tweet the HRC/CNN LGBTQ Democratic presidential town hall?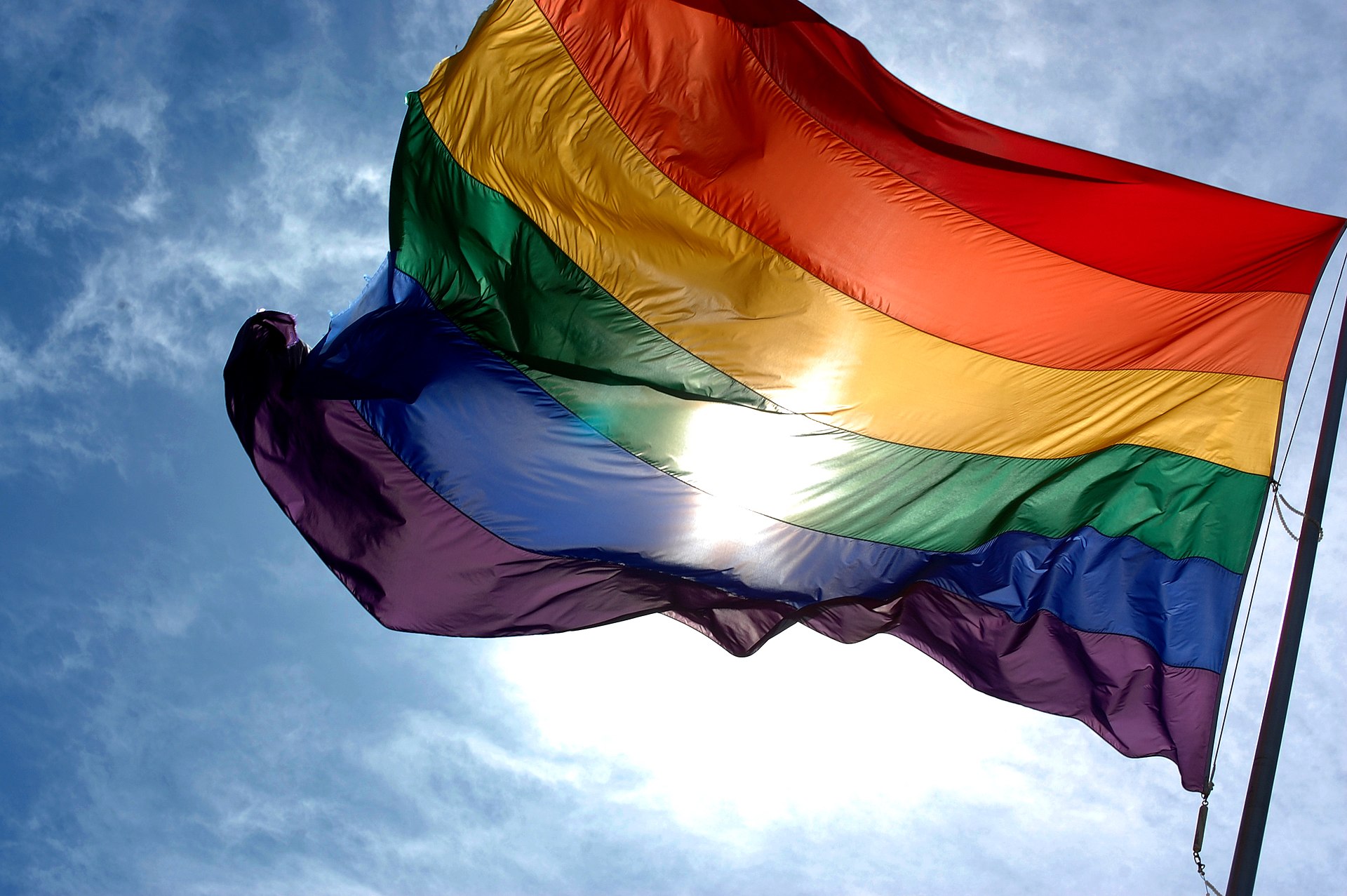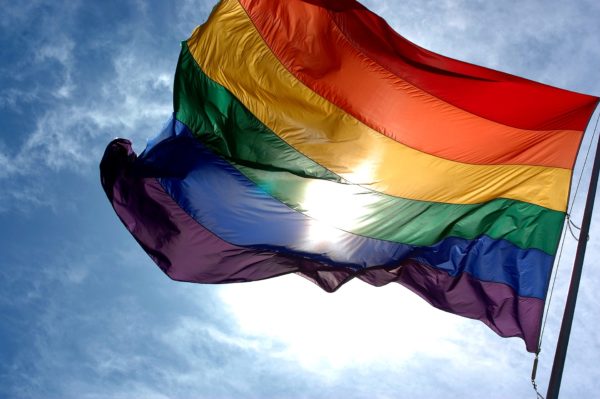 Last March, outgoing Human Rights Campaign President Chad Griffin announced that the HRC Foundation was co-hosting an LGBTQ-focused 2020 Democratic presidential forum with UCLA on Oct. 10, the day before National Coming Out Day. But HRC was quietly in talks with CNN about the prospect of the national cable channel broadcasting the in-depth examination of LGBTQ issues by top notch reporters and presidential candidates.  On Sept. 4, HRC announced the partnership deal with CNN, which necessitated a venue change to The Novo at LA Live to accommodate the live CNN broadcast.
Everything changed.
There's the historical aspect, of course. No similar LGBTQ-focused political event has ever been broadcast to a such a wide audience. HRC Foundation has hosted two other such forums—one in 2004 that included eventual Democratic presidential nominee Sen. John Kerry and The Visible Vote '08 forum on August 9, 2007 in Los Angeles that was broadcast on cable by forum co-host LOGO. This one made national news briefly, and included the top two Democratic contenders New York Sen. Hillary Clinton and Illinois Sen. Barack Obama.
But Twitter did not exist then and most people subscribed to a sense of civility and common decency in public spaces. Now the President of the United States uses Twitter to vent about personal vendettas. In fact, Donald Trump has been effusive in his hatred for both CNN and out gay anchor Don Lemon, who most likely will be one of the moderators of the HRC/CNN town hall.
That raises a whole host of other questions. Will Trump Live-Tweet his responses to his potential Democratic opponents? Will his fans? Will CNN set up a monitored chat-room for their live-stream, including on CNN en Español? Will pro and anti-Trump demonstrators make news protesting outside the venue, as well?
The HRC/CNN LGBTQ Democratic presidential town hall at LA Live has the potential to expose LGBTQ people and issues to the world, as well as the ongoing homophobia and LGBTQ hatred from Trump and his white supremacist supporters.
And then there is the event itself. Entitled Power of Our Pride, individual candidates seeking the Democratic presidential nomination and the opportunity to directly challenge Donald Trump will be sequentially asked about their beliefs about and plans for the LGBTQ community.
Six of the 10 candidates who have made the Democratic National Committee debate stage have confirmed their participation: former Vice President Joe Biden, South Bend, Indiana Mayor Pete Buttigieg, former Housing and Urban Development Sec. Julian Castro and Senators Kamala Harris, Amy Klobuchar and Elizabeth Warren.
But while Buttigieg may be gay and the other candidates may have LGBTQ friends and staff and may support the Equality Act, it is questionable that they realize that LGBTQ voters are still officially second-class citizens, the extent to which LGBTQ immigrants and asylum seekers are often brutally victimized, and may reference the epidemic of murders of black transgender women but do not know any black trans woman other than Laverne Cox and Janet Mock.
"For nearly 40 years, the Human Rights Campaign has fought to realize a world in which LGBTQ people are safe, equal and free in every aspect of our lives," HRC President Alphonso David said in a press release. "Today, at a time when our most basic civil rights and democratic values are under attack, our work has never been more urgent. We are eager to hear from this field of Democratic presidential candidates about how they plan to win full federal equality, defend the fundamental equality of LGBTQ people, and protect the most vulnerable among us — both here in the United States and around the globe — from stigma, institutional inequality, discrimination, and violence."
David added: "This town hall comes at a critical time in our fight to achieve equality for lesbian, gay, bisexual, transgender and queer people (LGBTQ) in this nation. Today, in 30 states, LGBTQ people remain at risk of being fired, evicted or denied services because of who we are. Thirty-five states have yet to ban the dangerous and debunked practice of 'conversion therapy,' which is harming our young people. Hate crimes are rising, and more than 100 transgender people — most of whom are transgender women of color — have been killed in the United States in the last five years. Although the federal government should be protecting all residents, the Trump-Pence Administration is directly attacking our community by banning transgender troops from serving our country openly, undermining health care services for people living with HIV, and seeking to erase LGBTQ people from protections under law."
The structure is still being worked out but it looks like it will basically follow the format CNN has used for other town halls. A CNN person will moderate with the individual candidates following one after another for perhaps up to four hours. The moderator will ask questions and there may be a CNN reporter introducing video packages about particular issues then asking a question from the audience.
Perhaps the most interesting questions will come from invited audience members. CNN will no doubt have editorial quality control over the questions to ensure they meet broadcast standards—ie, the questions are not laced with profanity—and to be able to proper and succinctly introduce the questioner. But since this is a partnership, HRC will no doubt look for people and questions that tell stories and best articulate the LGBTQ dilemma to try to elicit the best response from the candidates.
And the LGBTQ vote is no joke. HRC estimates a minimum of 10 million LGBTQ voters nationwide—in addition to what HRC says are the millions of "pro-equality" voters—parents, siblings, friends, colleagues, and allies whose vote might make a difference in the Democratic primaries, including California's delegate rich primary on Super Tuesday.
"In 2018, LGBTQ voters cast ballots in higher numbers than the general population. LGBTQ voters cast more than 7 million ballots in all — a turnout of roughly 70 percent, compared to a turnout of 49 percent among the general population — and comprised 6 percent of the entire electorate," HRC said in a press release.
Which raises another question: will Trump try to Tweet-tout his re-election endorsement from the Log Cabin Republicans during the HRC/CNN town halls to try to win over some LGBTQ and "Equality" voters? Or will the temptation to Twitter-smear CNN and Don Lemon prove more powerful than wanting to win?
The culture wars are about to engage in one of its most public battles for the hearts and minds of fair-minded voters.
GOP State lawmakers to hospital: Stop gender-affirming surgeries
The clinic is the only healthcare provider in Tennessee offering clinical care programs for transgender & gender-expansive children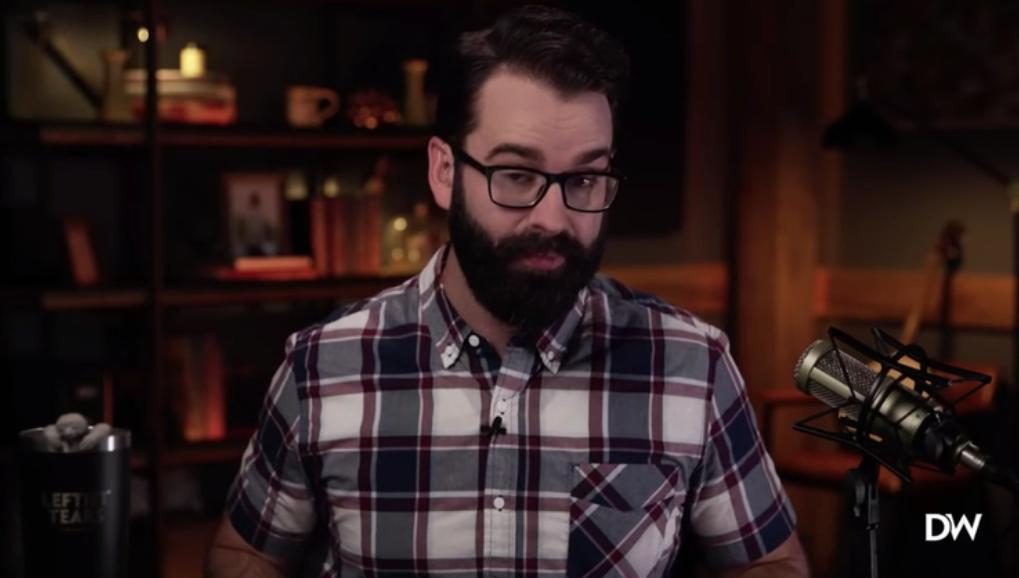 NASHVILLE – A group of Republican state lawmakers in Tennessee sent a letter to Vanderbilt University Medical Center's Pediatric Transgender Clinic demanding gender-affirming surgeries cease.
The letter came a few days after Republican Governor Bill Lee called for an investigation into the clinic at the Monroe Carell Jr. Children's Hospital at Vanderbilt in a statement after reporting by transphobic far-right pundit Matt Walsh on his Daily Wire show.
"The 'pediatric transgender clinic' at Vanderbilt University Medical Center raises serious moral, ethical and legal concerns," Governor Lee said in his statement. "We should not allow permanent, life-altering decisions that hurt children or policies that suppress religious liberties, all for the purpose of financial gain. We have to protect Tennessee children, and this warrants a thorough investigation."
State Rep. Jason Zachary and more than 60 of his Republican colleagues sent a letter to addressed to the chair of the hospital's board of directors calling on Vanderbilt to halt the Clinic's trans youth healthcare regarding gender affirming treatments.
This is a time in which elected leaders must boldly lead and speak on behalf of the people.
I've been joined by my esteemed @tnhousegop colleagues in formally requesting that Vanderbilt Medical halt all gender transition surgeries on minors.
1/ pic.twitter.com/FgiRdLHEM4

— Rep. Jason Zachary (@JasonZacharyTN) September 28, 2022
Zachary also noted the letter also requested that all conscientious and religious objections be honored.
Walsh and the far-right extremist anti-LGBTQ Twitter account Libs of TikTok, run by Brooklyn-based Chaya Raichik have previously grabbed headlines for spreading what Trans advocates and LGBTQ+ activists call anti-LGBTQ hate speech.
Raichik who has been suspended from Facebook and also Twitter for inflammatory lies and propaganda about Trans youth healthcare, pledged to redouble her attacks on hospitals providing trans people with health care, she wrote in a rant on her Substack in which she called gender-affirming care "mutilating the body." 
Libs of TikTok has reportedly been suspended multiple times on multiple platforms, including Instagram, Facebook, and Twitter. Raichik's last Twitter suspension came for accusing LGBTQ people of "grooming" children, which Twitter confirmed violates its policies against hateful conduct.
In line with the earlier attacks on Boston's Children's Hospital and Washington D.C.'s Children's with misinformation and misleading characterizations of the trans youth health care provided by those facilities, in a lengthy thread Twitter the Daily Wire's Walsh attacked Vanderbilt's clinic.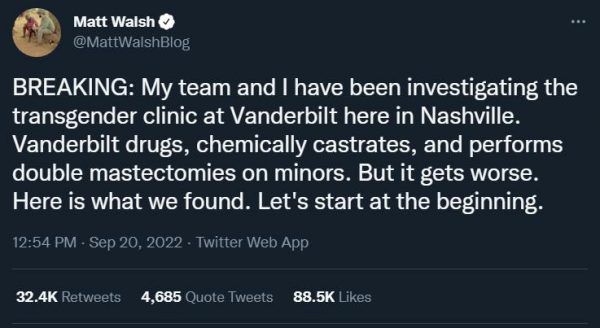 Vanderbilt opened its trans clinic in 2018. During a lecture the same year, Dr. Shayne Taylor explained how she convinced Nashville to get into the gender transition game. She emphasized that it's a "big money maker," especially because the surgeries require a lot of "follow ups" Walsh tweeted adding:
Vanderbilt was apparently concerned that not all of its staff would be on board. Dr. Ellen Clayton warned that "conscientious objections" are "problematic." Anyone who decides not to be involved in transition surgeries due to "religious beliefs" will face "consequences"
In case the objectors hadn't gotten the memo, Vanderbilt unveiled a program called "Trans Buddies." The "buddies" are trans activists from the community who attend appointments with trans patients, monitoring the doctors to guard against "unsafe" behavior such as misgendering, Walsh continued.
Vanderbilt makes their Trans Buddies available to children, too. They make lots of "services" available to children, including chemical castration. Though at some point in the last month they removed explicit admission of this fact from their site. Here's the archived screenshot:

But they must have forgot to delete a video from Vanderbilt Psychiatry's Youtube channel back in 2020 which admits explicitly that they will give and have given irreversible hormone drugs to children as young as 13, Walsh wrote in the thread.
After they have drugged and sterilized the kids, Vanderbilt — as explained in this video presentation by plastic surgeon Julien Winocour and Physician's Assistant Shalyn Vanderbloemen — will happily perform double mastectomies on adolescent girls.
So, let's review. Vanderbilt got into the gender transition game admittedly in large part because it is very financially profitable. They then threatened any staff members who objected, and enlisted a gang of trans activists to act as surveillance in order to force compliance.
They now castrate, sterilize, and mutilate minors as well as adults, while apparently taking steps to hide this activity from the public view. This is what "health care" has become in modern America, Walsh finished.
Vanderbilt responded to Walsh in a statement:
"(VUMC) is now the subject of social media posts and a video that misrepresent facts about the care the Medical Center provides to transgender patients," said the university. "VUMC began its Transgender Health Clinic because transgender individuals are a high-risk population for mental and physical health issues and have been consistently underserved by the U.S. health system."
Walsh also shared a video that featured Vanderbilt University law and genomics professor Ellen Clayton, who discouraged physicians from religious objections to transgender surgeries.
"Saying that you're not going to do something because of your … religious beliefs is not without consequences, and it should not be without consequences," she said in the undated clip. "I just want to put that out there. If you don't want to do this kind of work, don't work at Vanderbilt."
The University in its statement disputed that assertion by Clayton:
"Our policies allow employees to decline to participate in care they find morally objectionable, and do not permit discrimination against employees who choose to do so. This includes employees whose personal or religious beliefs do not support gender-affirming care for transgender persons," Vanderbilt wrote.
The Tennessee Equality Project notes that the clinic is the only healthcare provider in the state offering clinical care programs for transgender and gender-expansive children and adolescents.
Out U.S. Rep. introduces bill to create U.S. LGBTQ history museum
"It is vital to remember our collective past when certain states seek to constrain & repeal existing rights by passing laws that harm LGBTQ+"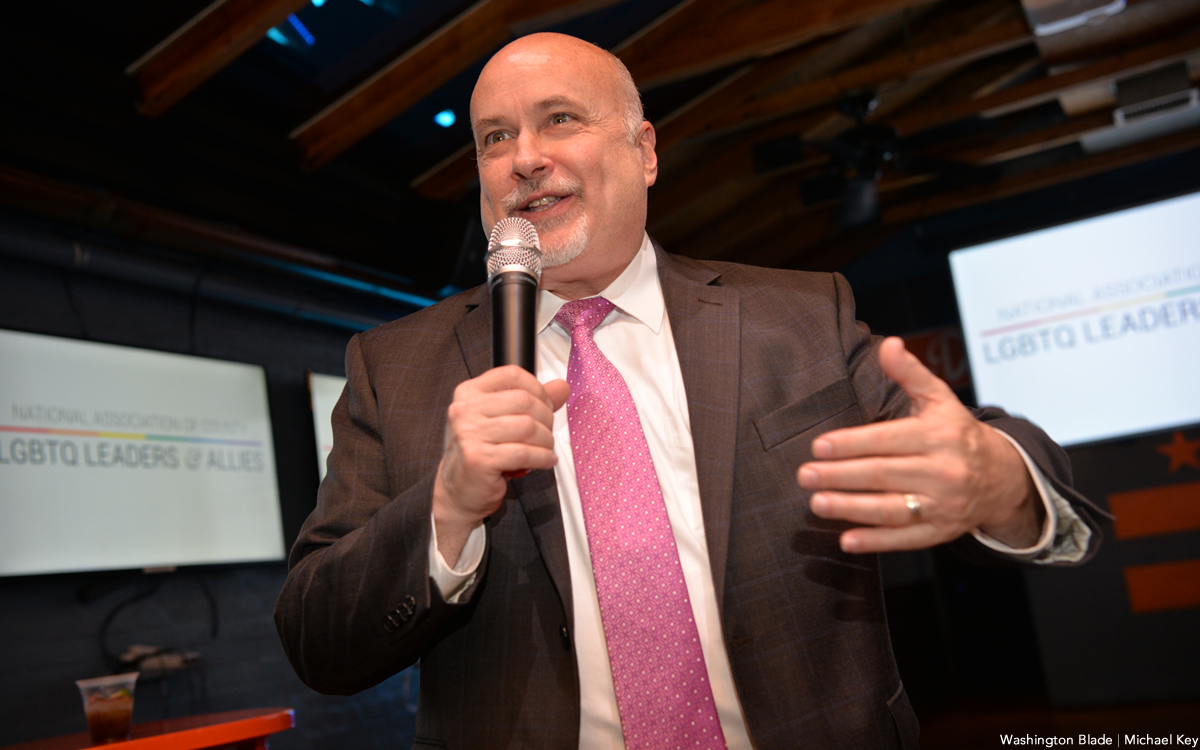 WASHINGTON – U.S. Rep. Mark Pocan (D-Wis.) has introduced legislation that would set up the process to create a National Museum of American LGBTQ+ History & Culture, potentially as an official site within the Smithsonian Institution in Washington, D.C.
Pocan, one of nine openly gay members of the U.S. House and co-chair of the LGBTQ+ Equality Caucus, said in a statement Thursday the measures would are effort to preserve LGBTQ history "as our community faces unprecedented attacks and attempts to erase our history." The pair of bills is H.R.9070 and H.R.9071.
"It is vital to remember our collective past – particularly when certain states seek to constrain and repeal existing rights by passing bills that harm LGBTQ+ youth and our community at large," Pocan said. "Let's tell these stories, and honor the many contributions the LGBTQ+ community has made to this nation with a museum in Washington, D.C."
The first bill, according to a news statement, would creates an eight-member commission of individuals with expertise in museum planning or LGBTQ+ research and culture "to look into the viability of establishing such a facility in the nation's Capital."
Among other things, the commission would be charged with recommending a plan on action for museum, including fundraising for the museum, and submitting to Congress a plan for construction of the museum, the statement says.
The bill would also instruct the commission to address whether the museum should be part of the Smithsonian Institution, based in the nation's capital and the world's largest museum and research complex, per the news statement. The full study, the statement says, would have to be completed in 18 months.
If the Smithsonian were to adopt the a museum on LGBTQ history and culture, it would be similar to other museums under its jurisdiction focused on minority populations in the United States, including the National Museum of African American History & Culture and the National Museum of the American Indian.
The second bill, according to a news statement, would be eligible for consideration by Congress after the commission completes its work and issues its recommendations and allow for formal creation of the museum. More than 50 lawmakers, including all nine openly gay members of the U.S. House, co-sponsor the legislation.
New survey shows 72% of Utah residents back same-sex marriage
Troy Williams, executive director of Equality Utah said he's not surprised to see that a majority of Utahns now support marriage equality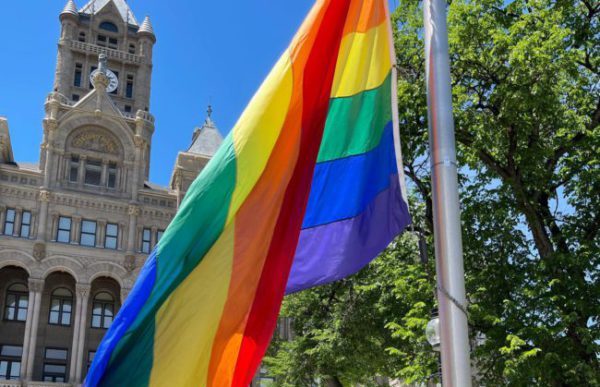 SALT LAKE CITY – The results of a poll run by the Hinckley Institute of Politics and the Desert News found 72% of Utah's residents agree that marriages between same-sex couples should be recognized by law as valid, with the same rights as cis-gender marriages.
"For a state that less than 20 years ago passed laws and a constitutional amendment prohibiting same-sex marriage, there has been a seismic shift in opinion," said Jason Perry, director of the Hinckley Institute of Politics at the University of Utah.
The Deseret News/Hinckley Institute of Politics survey also found that 23% of those surveyed disagreed, while 5% expressed that they don't know.
The poll shows Utahns are aligned with the nation as a whole on the issue. A Gallup poll in May found 71% of Americans say they support legal same-sex marriage, a new high.
Troy Williams, executive director of Equality Utah, told the Desert News that he's not surprised to see that a majority of Utahns now support marriage equality.
"Utah is a pro-family state, and we recognize that families come in all shapes and sizes. When we see loving, committed couples joining in matrimony, our natural impulse is to support and encourage that love. This gives me great hope for the future," he said.
A new poll shows nearly three-fourths of Utahns support legal same-sex marriage. | By @dennisromboy #utpolhttps://t.co/DBJHHNgmnJ

— Deseret News (@Deseret) September 30, 2022