Will Trump Live-Tweet the HRC/CNN LGBTQ Democratic presidential town hall?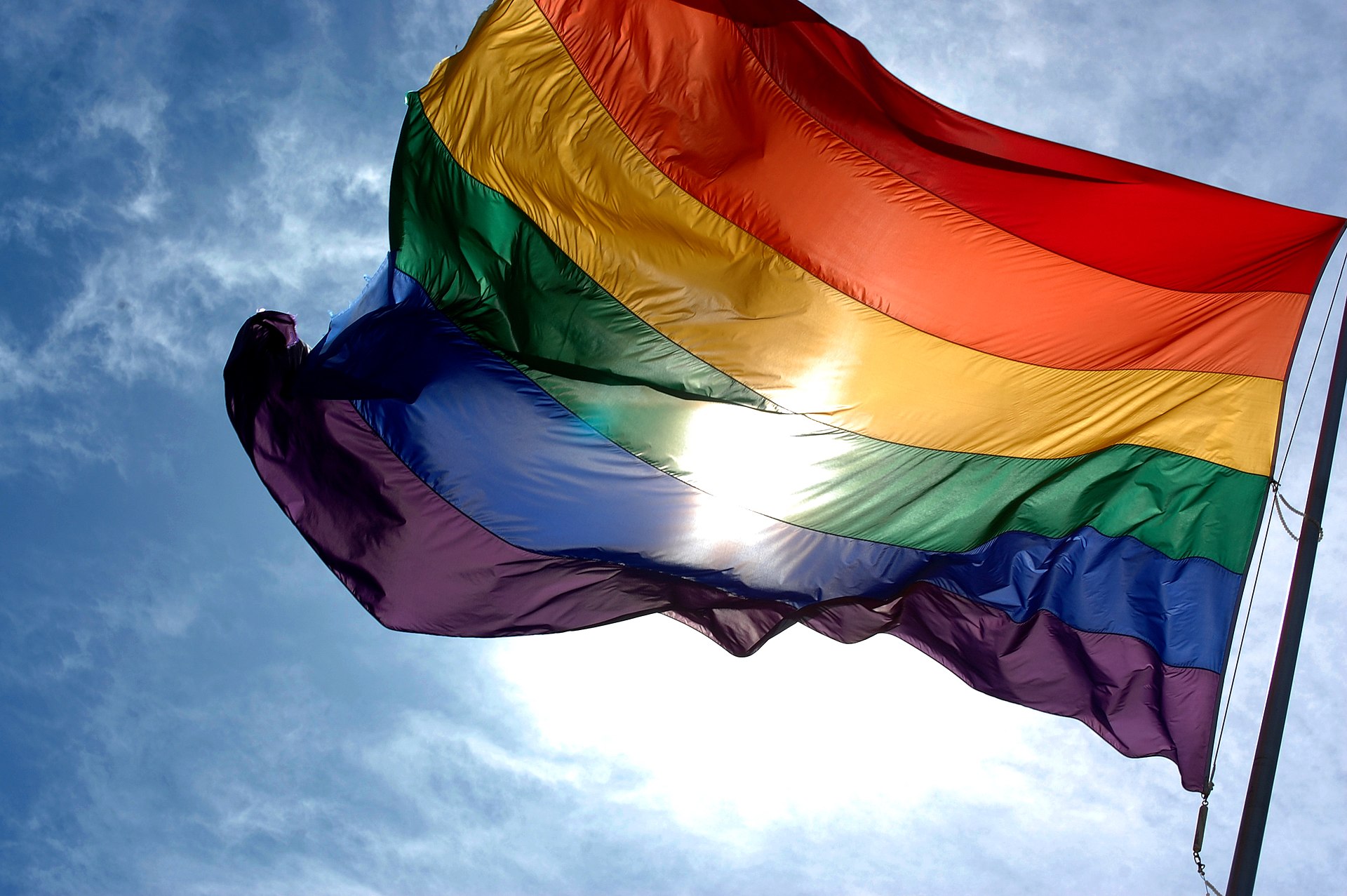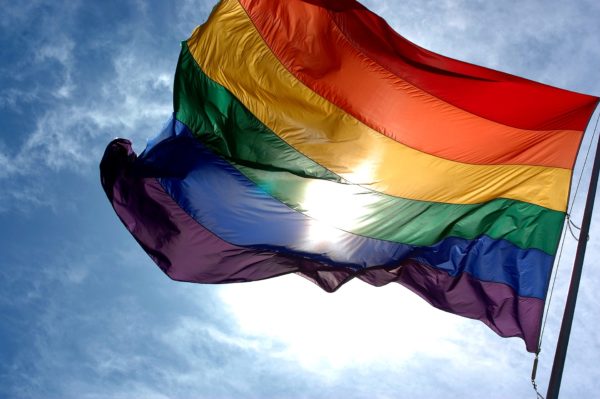 Last March, outgoing Human Rights Campaign President Chad Griffin announced that the HRC Foundation was co-hosting an LGBTQ-focused 2020 Democratic presidential forum with UCLA on Oct. 10, the day before National Coming Out Day. But HRC was quietly in talks with CNN about the prospect of the national cable channel broadcasting the in-depth examination of LGBTQ issues by top notch reporters and presidential candidates.  On Sept. 4, HRC announced the partnership deal with CNN, which necessitated a venue change to The Novo at LA Live to accommodate the live CNN broadcast.
Everything changed.
There's the historical aspect, of course. No similar LGBTQ-focused political event has ever been broadcast to a such a wide audience. HRC Foundation has hosted two other such forums—one in 2004 that included eventual Democratic presidential nominee Sen. John Kerry and The Visible Vote '08 forum on August 9, 2007 in Los Angeles that was broadcast on cable by forum co-host LOGO. This one made national news briefly, and included the top two Democratic contenders New York Sen. Hillary Clinton and Illinois Sen. Barack Obama.
But Twitter did not exist then and most people subscribed to a sense of civility and common decency in public spaces. Now the President of the United States uses Twitter to vent about personal vendettas. In fact, Donald Trump has been effusive in his hatred for both CNN and out gay anchor Don Lemon, who most likely will be one of the moderators of the HRC/CNN town hall.
That raises a whole host of other questions. Will Trump Live-Tweet his responses to his potential Democratic opponents? Will his fans? Will CNN set up a monitored chat-room for their live-stream, including on CNN en Español? Will pro and anti-Trump demonstrators make news protesting outside the venue, as well?
The HRC/CNN LGBTQ Democratic presidential town hall at LA Live has the potential to expose LGBTQ people and issues to the world, as well as the ongoing homophobia and LGBTQ hatred from Trump and his white supremacist supporters.
And then there is the event itself. Entitled Power of Our Pride, individual candidates seeking the Democratic presidential nomination and the opportunity to directly challenge Donald Trump will be sequentially asked about their beliefs about and plans for the LGBTQ community.
Six of the 10 candidates who have made the Democratic National Committee debate stage have confirmed their participation: former Vice President Joe Biden, South Bend, Indiana Mayor Pete Buttigieg, former Housing and Urban Development Sec. Julian Castro and Senators Kamala Harris, Amy Klobuchar and Elizabeth Warren.
But while Buttigieg may be gay and the other candidates may have LGBTQ friends and staff and may support the Equality Act, it is questionable that they realize that LGBTQ voters are still officially second-class citizens, the extent to which LGBTQ immigrants and asylum seekers are often brutally victimized, and may reference the epidemic of murders of black transgender women but do not know any black trans woman other than Laverne Cox and Janet Mock.
"For nearly 40 years, the Human Rights Campaign has fought to realize a world in which LGBTQ people are safe, equal and free in every aspect of our lives," HRC President Alphonso David said in a press release. "Today, at a time when our most basic civil rights and democratic values are under attack, our work has never been more urgent. We are eager to hear from this field of Democratic presidential candidates about how they plan to win full federal equality, defend the fundamental equality of LGBTQ people, and protect the most vulnerable among us — both here in the United States and around the globe — from stigma, institutional inequality, discrimination, and violence."
David added: "This town hall comes at a critical time in our fight to achieve equality for lesbian, gay, bisexual, transgender and queer people (LGBTQ) in this nation. Today, in 30 states, LGBTQ people remain at risk of being fired, evicted or denied services because of who we are. Thirty-five states have yet to ban the dangerous and debunked practice of 'conversion therapy,' which is harming our young people. Hate crimes are rising, and more than 100 transgender people — most of whom are transgender women of color — have been killed in the United States in the last five years. Although the federal government should be protecting all residents, the Trump-Pence Administration is directly attacking our community by banning transgender troops from serving our country openly, undermining health care services for people living with HIV, and seeking to erase LGBTQ people from protections under law."
The structure is still being worked out but it looks like it will basically follow the format CNN has used for other town halls. A CNN person will moderate with the individual candidates following one after another for perhaps up to four hours. The moderator will ask questions and there may be a CNN reporter introducing video packages about particular issues then asking a question from the audience.
Perhaps the most interesting questions will come from invited audience members. CNN will no doubt have editorial quality control over the questions to ensure they meet broadcast standards—ie, the questions are not laced with profanity—and to be able to proper and succinctly introduce the questioner. But since this is a partnership, HRC will no doubt look for people and questions that tell stories and best articulate the LGBTQ dilemma to try to elicit the best response from the candidates.
And the LGBTQ vote is no joke. HRC estimates a minimum of 10 million LGBTQ voters nationwide—in addition to what HRC says are the millions of "pro-equality" voters—parents, siblings, friends, colleagues, and allies whose vote might make a difference in the Democratic primaries, including California's delegate rich primary on Super Tuesday.
"In 2018, LGBTQ voters cast ballots in higher numbers than the general population. LGBTQ voters cast more than 7 million ballots in all — a turnout of roughly 70 percent, compared to a turnout of 49 percent among the general population — and comprised 6 percent of the entire electorate," HRC said in a press release.
Which raises another question: will Trump try to Tweet-tout his re-election endorsement from the Log Cabin Republicans during the HRC/CNN town halls to try to win over some LGBTQ and "Equality" voters? Or will the temptation to Twitter-smear CNN and Don Lemon prove more powerful than wanting to win?
The culture wars are about to engage in one of its most public battles for the hearts and minds of fair-minded voters.
White House blocked from ending Title 42
Advocacy groups say policy further endangered LGBTQ+ asylum seekers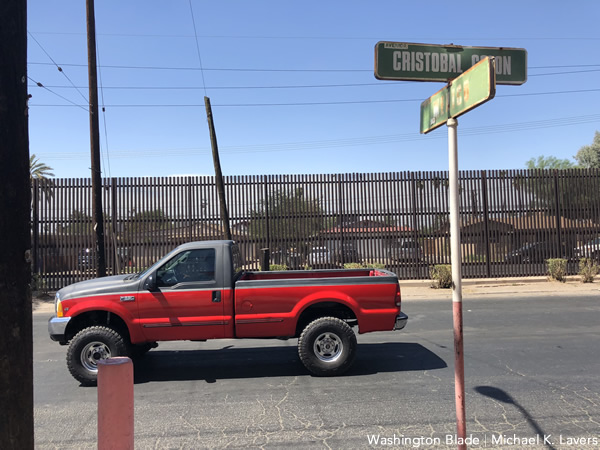 LAFAYETTE, La. — A Centers for Disease Control and Prevention rule that closed the Southern border to most asylum seekers and migrants because of the pandemic was to have ended Monday, but it remains in place after a federal judge blocked the Biden administration's plans to end it.
The White House last month announced it would terminate Title 42, a policy the previous administration implemented in March 2020.
U.S. District Judge Robert Summerhays in Louisiana on May 20 issued a ruling that prevented the Biden administration from terminating the Trump-era policy. White House Press Secretary Karine Jean-Pierre in a statement announced the Justice Department will appeal the decision, while adding the administration "will continue to enforce the CDC's 2020 Title 42 public health authority pending the appeal."
"This means that migrants who attempt to enter the United States unlawfully will be subject to expulsion under Title 42, as well as immigration consequences such as removal under Title 8 (of the U.S. Code)," said Jean-Pierre.
Advocacy groups and members of Congress with whom the Washington Blade has spoken since Title 42 took effect say it continues to place LGBTQ asylum seekers and other vulnerable groups who seek refuge in the U.S. at even more risk.
Oluchi Omeoga, co-director of the Black LGBTQIA+ Migrant Project, last month described Title 42 as a "racist and harmful policy." ORAM (Organization of Refuge, Asylum and Migration) Executive Director Steve Roth said Title 42 "put asylum seekers in harm's way in border towns and prevented them from seeking safety in the United States."
Title 42 was to have ended less than a month after five members of Congress from California visited two LGBTQ+ shelters for asylum seekers in Tijuana.
The Council for Global Equality, which organized the trip, in a tweet after Summerhays issued his ruling described Title 42 as a "catastrophe."
"The Biden administration cannot breathe a sign of relief until it's a matter of the past," said the Council for Global Equality on Saturday. "We remain committed to end Title 42."
#Title42 is a catastrophe — and the Biden administration cannot breathe a sigh of relief until it's a matter of the past. We remain committed to #EndTitle42. https://t.co/9EKJTiJzoV

— The Council for Global Equality (@Global_Equality) May 20, 2022
High school students in Maine rescue Pride parade & festival
Maine's motto is "Dirigo" Latin for "I Lead." In keeping with that spirit a group of teens stepped up to make sure Pride happens this year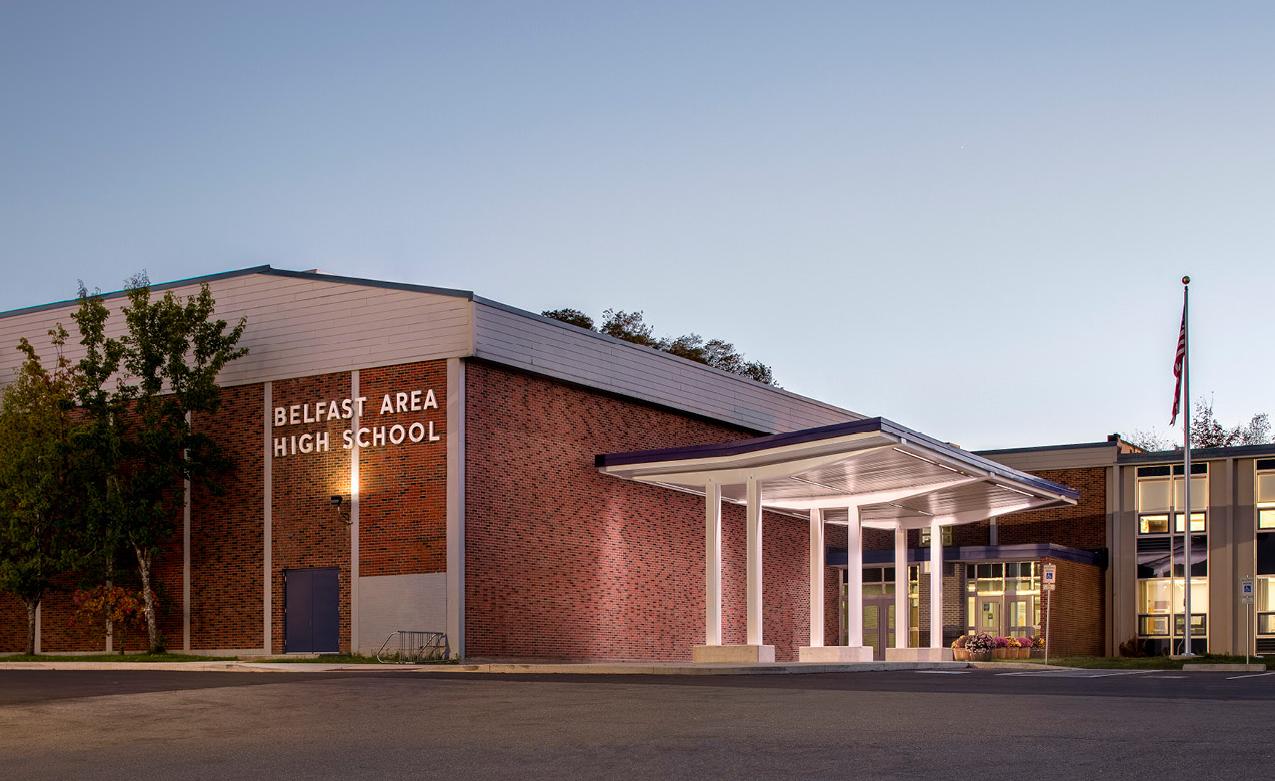 BELFAST, Me. – Located at the mouth of the Passagassawakeag River estuary on Belfast Bay and Penobscot Bay, Belfast is a coastal city of 6,938 people and county seat for Waldo County, 51 miles Southwest of Bangor.
The city is known for being a significant tourist destination in the region over the years due to its antique buildings, historic districts, theater and arts, delicious food, and opportunities to get out into nature.
This year it will be a destination for LGBTQ+ Mainers to celebrate Pride- thanks to some dedicated high schoolers.
The state motto of Maine is "Dirigo" which is Latin for "I Direct" or "I Lead." In keeping with that spirit, The Bangor Daily News reported that when no adults would revive the community Pride parade in Belfast, a group of motivated Belfast Area High School students stepped up to make sure that the event — which has been on a pandemic hiatus — happens this year.
The city's first-ever Pride parade and festival took place in 2016, and became an annual tradition. But no adult organizers had come forward this year to keep the tradition going, the paper reported.
Enter members of the Gender and Sexuality Alliance, which formed at Belfast Area High School eight years ago. According to the Daily News, Willa Bywater, 17-year-old president of the school's GSA decided that keeping Pride alive, especially after the lock-downs and isolation of the coronavirus pandemic, was a critical need not just only for Belfast's LGBTQ+ community but others as well.
Bywater and her fellow 20 club members secured a permit from the city of Belfast, found sponsors, raised money for banners, flags and other expenses and grappled with the procuring of liability insurance. Ultimately, the high school agreed to cover the event under the school's policy, a move that surprised and pleased the teens, Annie Gray, the club's co-advisor told the Daily News.
Bywater noted that it has been a lot of work to organize the parade — but it's well worth it.
"I think that this is the Pride parade for Waldo County, and it feels really important," she said. "After all these years of COVID, it's important to remind ourselves that we're all still here and still going."
The students found support from local businesses the Daily News also reported.
Seth Thayer, a local businessman who was delighted that the high school students have taken the initiative to organize the event and that it will happen again this year. There's something special about the way that rainbow flags fly from homes and businesses all over the city during Pride, he told the paper.
"The thing I love about Pride is that the whole town is involved," he said. "It's such an isolating feeling, to have to hide yourself. And just to see that visual support from people that you don't know, just seeing the Pride flag, it's a powerful thing. I'm excited that it's going to happen."
Thayer said he was glad to make a financial contribution to the students, who have been canvassing for donations.
"I'm really happy that the high schoolers took it over," he said. "I think they'll do a good job. Kids always bring a new energy to things."
Those interested in participating in the Belfast Pride parade are asked to meet at Belfast Area High School at 10:30 a.m. Saturday, June 4, and the parade will begin at 11 a.m. The parade will end just before the Public Landing and Heritage Park.
U.S. Army considering letting LGBTQ+ troops transfer out of hostile states
This policy tweak to the existing Army regulations pertaining to compassionate reassignment would clarify the current standard rules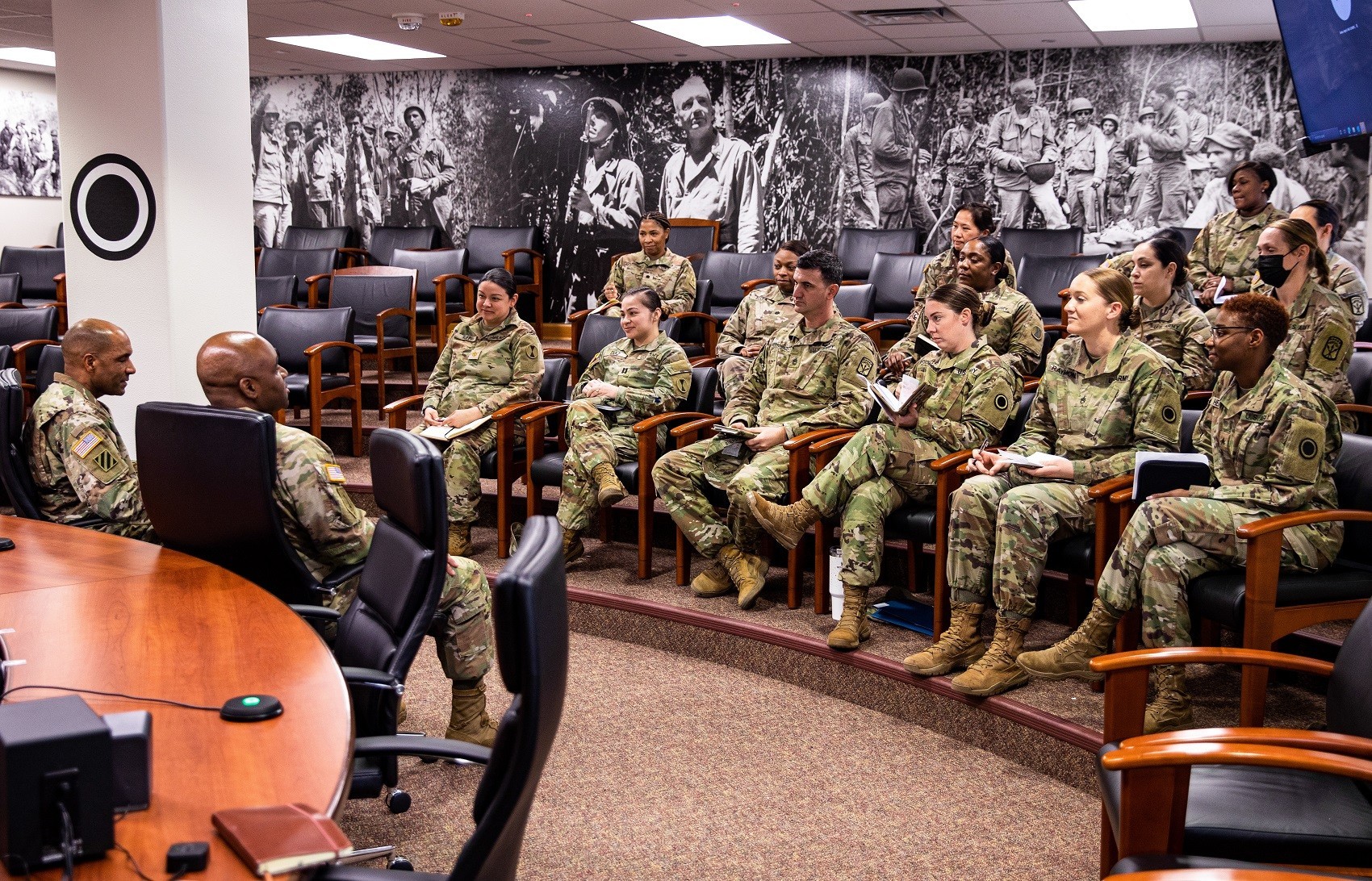 ARLINGTON, Va. – A draft policy is circulating among top officials of the U.S. Army that would allow soldiers to be able to request a transfer if they feel state or local laws discriminate against them based on gender, sex, religion, race or pregnancy.
Journalist Steve Beynon writing for Military.com reported last week the guidance, which would update a vague service policy to add specific language on discrimination, is far from final and would need approval from Army Secretary Christine Wormuth. But if enacted, it could be one of the most progressive policies for the Army amid a growing wave of local anti-LGBTQ+ and restrictive contraception laws in conservative-leaning states, where the Army has a majority of its bases and major commands.
"Some states are becoming untenable to live in; there's a rise in hate crimes and rise in LGBT discrimination," Lindsay Church, executive director of Minority Veterans of America, an advocacy group, told Military.com. "In order to serve this country, people need to be able to do their job and know their families are safe. All of these states get billions for bases but barely tolerate a lot of the service members."
This policy tweak to the existing Army regulations pertaining to compassionate reassignment would clarify the current standard rules, which are oft times fairly vague.
A source in the Army told Beynon the new guidance has not yet been fully worked out through the policy planning process or briefed to senior leaders including the Army Secretary or the Office of the Secretary of Defense Lloyd Austin.
"The Army does not comment on leaked, draft documents," Angel Tomko, a service spokesperson, told Military.com in an emailed statement. "AR 600-100 and 600-200 establish the criteria for which soldiers may request for a compassionate reassignment. The chain of command is responsible for ensuring Soldiers and Families' needs are supported and maintain a high quality of life."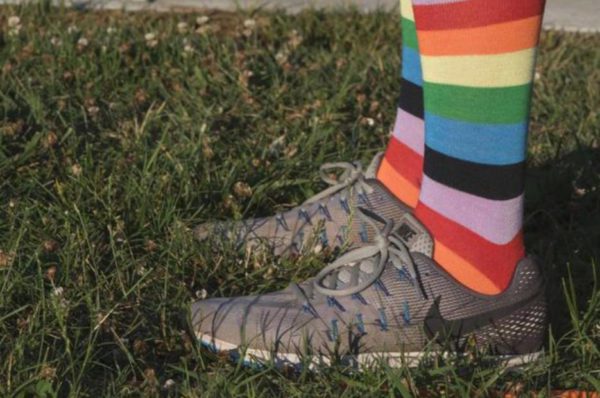 The Crystal City Virginia based RAND Corporation had published a study on Sexual Orientation, Transgender Identity, and Health Among U.S. Active-Duty Service Members in 2015 that listed approximate numbers of LGBTQ+ troops are 6% gay or bisexual and 1% is transgender or nonbinary.
A senior analyst for RAND told the Blade on background those numbers are likely much lower than in actuality as 2015 was less than 4 years after the repeal of 'Don't Ask-Don't Tell' and prior to the Trump enacted Trans service ban in 2017 which was then repealed by the Biden Administration which has had a chilling effect on open service. Another factor is that the current 18-24 year old troops colloquially referred to as 'Gen Z' are much more inclined to embrace an LGBTQ+ identity and that would cause the numbers to be higher than reported.
Also factored in is uncertainty in the tweaking of policy in light of the recent leak of the draft U.S. Supreme Court decision that would effectively repeal Roe v Wade.
According to Military.com it's unclear whether the Army's inclusion of pregnancy on the list would protect reproductive care for soldiers if Roe v. Wade is overturned. That language could be intended to protect pregnant service members or their families from employment or other discrimination, but could also be a means for some to argue for transfers based on broader reproductive rights.
One advocacy group pointed out that the current wave of anti-LGBTQ+ legislation will negatively impact the moral of service members:
"What we're seeing across the board is a small group of elected officials who are trying to politicize and weaponize LGBTQ identities in despicable ways. They're not only doing that to our youth, but the collateral damage is hurting our service members," Jacob Thomas, communications director for Common Defense, a progressive advocacy organization, told Military.com. "[Troops] can't be forced to live in places where they aren't seen as fully human."