CNN and HRC will host historic LGBT town hall
Biden, Buttigieg, Harris among participating candidates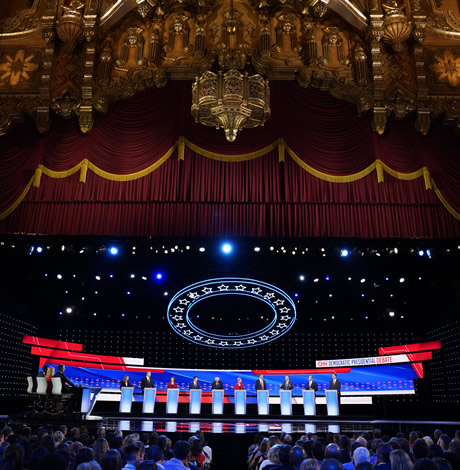 The Human Rights Campaign and CNN will host Power of Pride, a Democratic presidential town hall focused on LGBTQ issues in October.
The town hall will take place on Thursday, October 10, the night before the 21st annual National Coming Out Day, at The Novo in Los Angeles. It will air live on CNN. Confirmed participants will include former Vice President Joe Biden, Mayor Pete Buttigieg, former Secretary Julian Castro, Senator Kamala Harris, Senator Amy Klobuchar and Senator Elizabeth Warren.
This marks the first time a Democratic presidential town hall will be devoted solely to LGBTQ issues and will be the first time a major cable news network will air a presidential event focused on LGBTQ issues.
HRC President Alphonso David said in a statement: "For nearly 40 years, the Human Rights Campaign has fought to realize a world in which LGBTQ people are safe, equal and free in every aspect of our lives. Today, at a time when our most basic civil rights and democratic values are under attack, our work has never been more urgent. We are eager to hear from this field of Democratic presidential candidates about how they plan to win full federal equality, defend the fundamental equality of LGBTQ people, and protect the most vulnerable among us — both here in the United States and around the globe — from stigma, institutional inequality, discrimination, and violence."
The audience will include HRC members, supporters and community leaders. Tickets are invitation only.
California expands broadband infrastructure & internet access across state
The initial project locations based on unserved/underserved areas that don't reliably have download speeds of at least 25 Megabits per second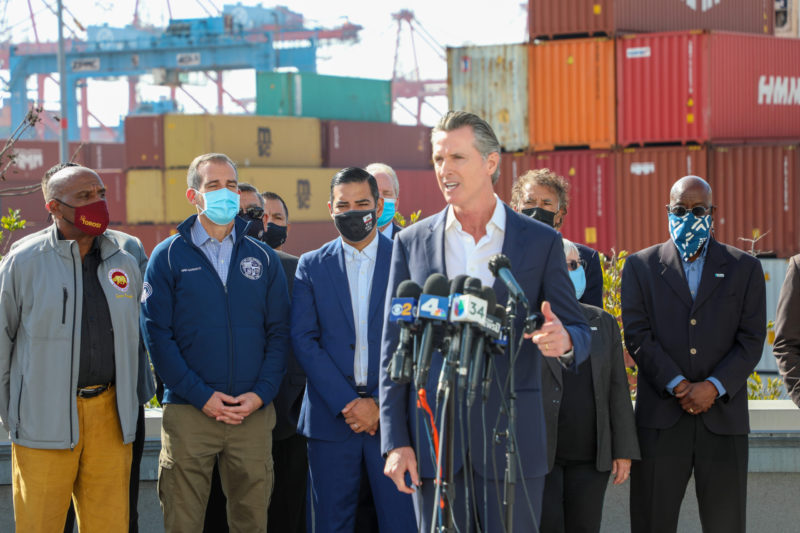 SACRAMENTO – Advancing California's commitment to bridge the digital divide, Governor Gavin Newsom announced that the state has identified 18 projects to begin work on an open-access middle-mile network that will provide missing infrastructure paths to bring broadband to all communities.
As part of the historic $6 billion broadband investment advanced in partnership with legislative leaders earlier this year, the initial project locations are based on known unserved and underserved areas across the state. The projects will connect to the core of the global internet and interconnect to last-mile infrastructure, which is the final leg that provides internet service to a customer.
"California is committed to taking on the challenges laid bare by the pandemic, including the digital divide holding back too many communities across the state," said Newsom. "These projects are the first step to delivering on our historic investment that will ensure all Californians have access to high-quality broadband internet, while also creating new jobs to support our nation-leading economic recovery."
The initial 18 projects represent a range of geographic locations and technical approaches. Projects are being initiated in the following tribal communities, counties and cities: Alpine County; Amador County; Calaveras County; Central Coast; Coachella Valley; Colusa Area; Inyo County; Kern County; Kern/San Luis Obispo Area; Lake County Area; Los Angeles and South Los Angeles; Oakland; Orange County; Plumas Area; Riverside/San Diego Area; San Bernardino County; Siskiyou Area; and West Fresno.
Evaluation of project areas included consideration of public comments, prioritization of unserved or underserved areas of the state, and inclusion of tribal communities, cities and counties. An unserved or underserved area has households that do not reliably have download speeds of at least 25 Megabits per second (Mbps) and upload of at least 3 Mbps.
"Core to our success will be the deep partnerships we've built with a diverse set of community organizations and last mile providers. Through many years of engagement with metropolitan planning organizations, CPUC-supported broadband consortia, Tribal organizations, community-based broadband advocacy groups, and organizations like the Rural County Representatives of California, the NAACP, and the California Emerging Technology Fund, we are now ready to take this historic step towards broadband equity for California," said Louis Fox, Founder and Chair of GoldenStateNet, the state's third-party administrator.
State partners implementing the middle-mile initiative include the California Department of Technology, California Public Utilities Commission (CPUC) and Caltrans. GoldenStateNet was selected as the Third-Party Administrator (TPA) to manage the development, acquisition, construction, maintenance and operation of the statewide open-access middle-mile broadband network. As the TPA, GoldenStateNet will partner with key stakeholder groups across the state to investigate the best technical, financial and operational models to meet the needs of the project sites.
A map and additional information on the initial projects can be found here.
"A reliable broadband connection makes the difference between having access to full-service health care, education and employment or sometimes going without," said State Chief Information Officer Amy Tong. "Through a historic partnership between our Governor, the Legislature, state agencies and a third-party administrator, we are taking immediate action to improve connectivity for Californians in the northern, central and southern parts of the state."
"These initial routes have been identified to accelerate projects in areas of the state that are unserved because of the lack of open middle mile infrastructure to serve them. We are accelerating the selection of a diverse set of routes — those that are ready to build and those that are not ready to build. This allows the state to partner with locals on these diverse projects and learn by doing, as we concurrently work to finalize all the needed routes in the State. There are many more communities like those in Phase I that will be included in the final map," said Martha Guzman Aceves, Commissioner at the CPUC.
Michigan teacher walks off job & resigns after told to remove Pride flag
"To me, the flag represents love and inclusion for everybody, not just whoever is of the LGBTQIA+ community"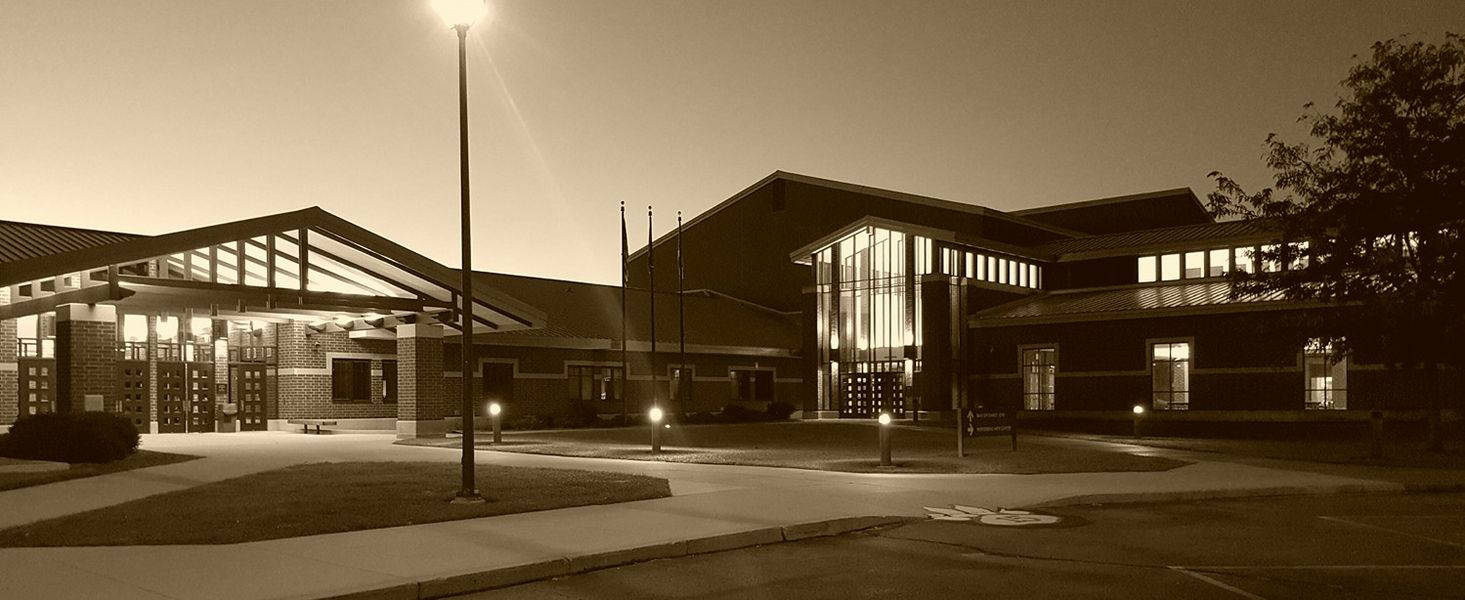 THREE RIVERS, Mi. – A middle school health teacher walked off the job Nov. 22, then resigned after the school district's administration ordered LGBTQ+ Pride flags removed from classrooms.
Russell Ball, who identifies as a member of the LGBTQ+ community, told local media outlets that "The rumors kind of floating around is that one or two parents that complained about the flags being in the classroom."
"To me, the flag represents love and inclusion for everybody, not just whoever is of the LGBTQIA+ community," Ball said during an interview last week with NBC News affiliate WOOD TV 8 on Grand Rapids. "I felt very disheartened and saddened. The students losing that representation throughout the classrooms really hurt, losing my own representation in the classroom really hurt. It was just something I was not prepared to do."
He told NBC 8 that, combined with burnout, caused him to resign from his position as a health teacher.
"It all comes down to having some open communication and building understanding that we're not out to vilify anybody, but we are here and we do exist," he said.
In a statement posted on its website, the school district's Interim Superintendent Nikki Nash said officials were notified by what he referred to as an "an external party," Nov. 18. According to Nash, the person questioned information shared within the school day, which also included an inquiry of the Gay Straight Alliance after-school club and pride flags within Three Rivers Middle School classrooms.
"We continue to work with the district's legal firm and board of education to ensure we are providing a safe learning environment for all students," the statement continued. "There is a board meeting on December 6th."
Attorneys representing the district did not reply Tuesday to multiple requests for comment.
Comments on the school district's Facebook page reflected anger over its decision, with one person writing; "It is disappointing Three Rivers Community Schools has decided to kick protections and support for LGBTQ+ students to the curb for some undisclosed reason. The district claims protection for all students but somehow figured LGBTQ+ students don't fit in that category for all students and are now willing to show the students and their support network of teachers to the door."
Out American composer & lyricist Stephen Sondheim dies at 91
Sondheim did not come Out until age 40 & didn't live with a partner until he was 61 when he was in a relationship with dramatist Peter Jones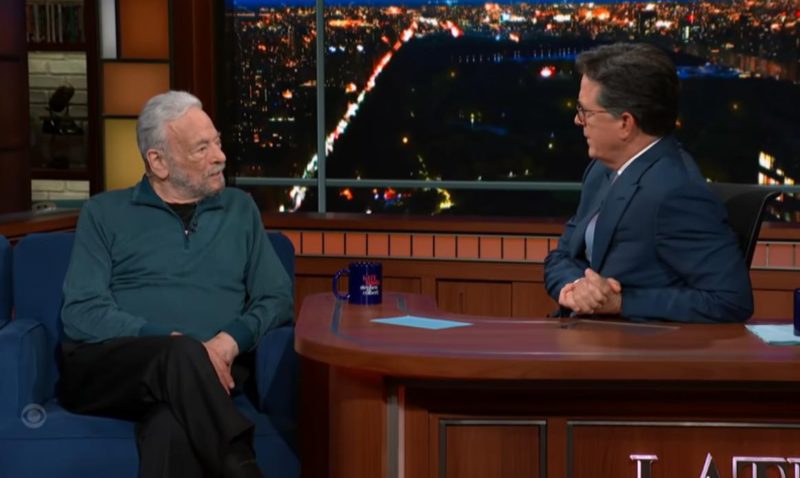 ROXBURY, Ct. – The man who was heralded as Broadway and theater's most revered and influential composer-lyricist of the last half of the 20th century with eight Tony awards alone, Stephen Joshua Sondheim, known for landmark musicals such as "Company," "West Side Story" and "Sweeney Todd, has died at 91.
Sondheim's death was announced by his attorney, Rick Pappas. who said that the composer died Friday at his home in Roxbury, Connecticut. The day before Sondheim had celebrated Thanksgiving with a dinner with friends in Roxbury, Pappas added.
Stephen Sondheim, the revered and influential composer-lyricist behind some of Broadway's most beloved and celebrated shows, has died at 91. https://t.co/LDynQNwHrr

— New York Times Arts (@nytimesarts) November 26, 2021
An online listing of Sondheim's accolades include nine Tony Awards (including a Lifetime Achievement Tony in 2008), an Academy Award, eight Grammy Awards, a Pulitzer Prize, a Laurence Olivier Award, and in 2015, the Presidential Medal of Freedom bestowed on him by former President Barack Obama.
He has a theatre named for him on both Broadway and the West End in London.
Sondheim has written film music, contributing "Goodbye for Now" for Warren Beatty's 1981 Reds. He wrote five songs for 1990's Dick Tracy, including "Sooner or Later (I Always Get My Man)", sung in the film by Madonna, which won the Academy Award for Best Original Song.
Film adaptations of Sondheim's work include West Side Story (1961), Gypsy (1962), A Funny Thing Happened on the Way to the Forum (1966), A Little Night Music (1977), Gypsy (1993), Sweeney Todd: The Demon Barber of Fleet Street (2007), Into the Woods (2014), West Side Story (2021), and Merrily We Roll Along (TBA).
Sondheim did not come Out until he was 40 and did not live with a partner until he was 61 when he was in a relationship with dramatist Peter Jones. His current partner, actor-producer Jeff Romley, whom he married in 2017 and he had been living together for over 6 years at the time of the composer's death.
David LaFontaine, a professor at Massasoit Community College, wrote about Sondheim's early years and the critical friendship that would end up impacting his life, career, and American Theatre;
"Stephen Joshua Sondheim was born in New York City on March 22, 1930, the only child of affluent parents who divorced when he was ten. He believes he might have succumbed to depression had it not been for a friendship that began in the summer of 1941 with the Hammerstein family, who lived near Sondheim on the bucolic Highland Farm in Bucks County, Pennsylvania.
"Dorothy and Oscar Hammerstein became my surrogate parents during my teen years," says Sondheim, "and that's essentially how I became a songwriter, because I wanted to do what Oscar did." During his four years as a student at the George School, Stevie, as he was then called, often spent entire summers at the Hammerstein farm."
Oscar Hammerstein II was an American lyricist, theatrical producer, and director in the musical theater for almost 40 years. He won eight Tony Awards and two Academy Awards for Best Original Song. Hammerstein along with his partner composer Richard Rodgers created some of the notable musicals in Broadway history including Oklahoma! (1943), South Pacific (1949), The King and I (1951), and The Sound of Music (1959).
This past September Sondheim was a guest on The Late Show with Stephen Colbert, for a conversation that covers a lot of ground, from "Company" to "West Side Story," to a new show titled, "Square One."
Stephen Sondheim Is Still Writing New Works, As "Company" Returns To Broadway