Alejandra is free! Trans asylum seeker out of ICE detention after 20 months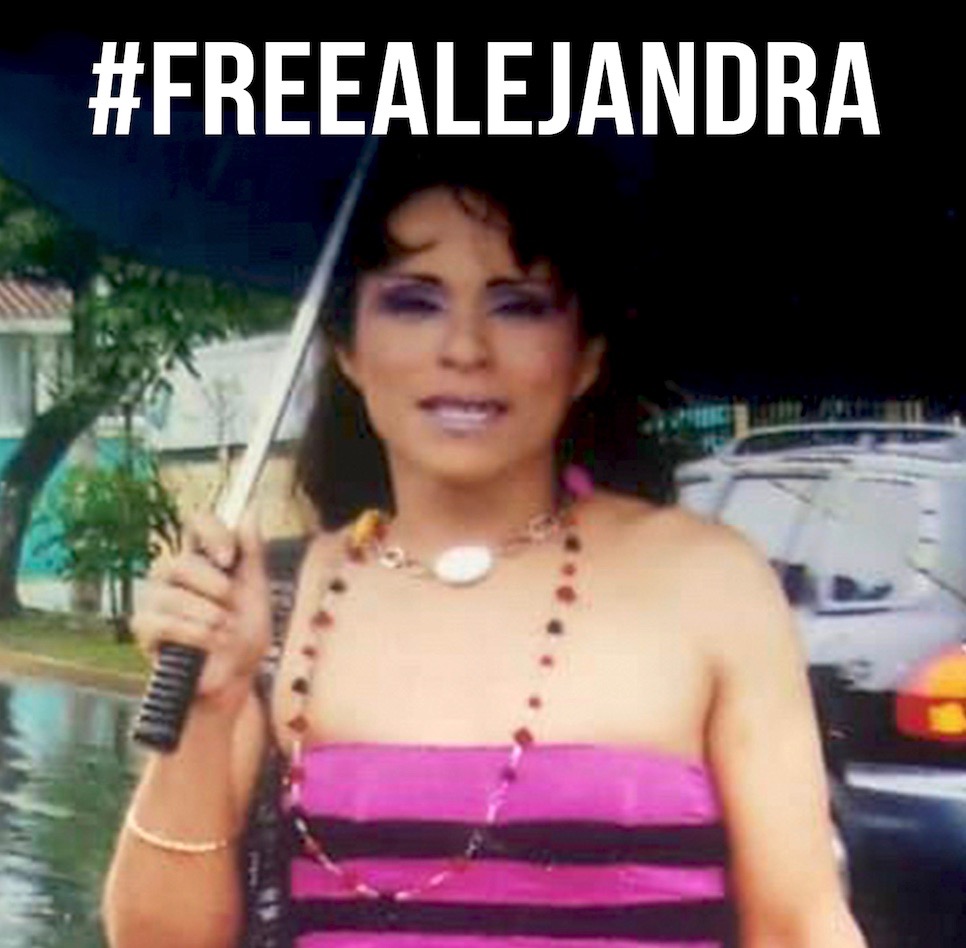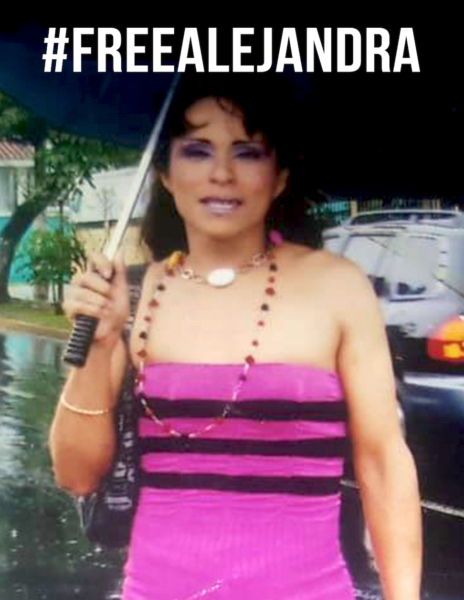 Bamby Salcedo could hardly contain her joy! Alejandra Barrera, who fled violence in El Salvador and faced deportation after 20 months in Cibola County Correctional Center, ICE's for-profit contracted detention center in Milan, New Mexico, was freed on parole late Friday night, Sept. 6. The release in the dark of night came after an intense and sustained campaign by her attorney Rebekah Wolf from Equal Justice Works, Salcedo's [email protected] Coalition and Amnesty International, as well as engaged members of Congress and ordinary citizens to the #FreeAlejandra!
"My heart is so full of joy because it's just amazing that the efforts of so many different people participated in making sure that she come home. There was no reason why she was being denied the opportunity to fight her case on the outside," Salcedo said in a video posted on the [email protected] Coalition Facebook page. Salcedo thanked everyone who participated in the successful but arduous #FreeAlejandra campaign.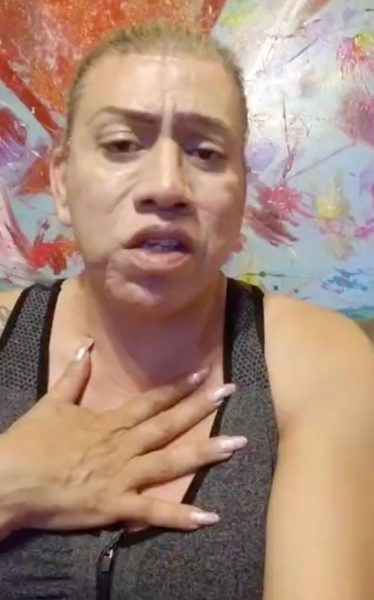 "It was because of all of your calls, because of all of you signing petitions, showing up to the rallies, showing up the press conferences, her lawyers – everyone – all of you who wrote letters to Alejandra, everyone who participated in la campaigna de #FreeAlejandra – should be very proud because this is one more victory and we should be able to celebrate," Salcedo said.
Alejandra was released into the care of her [email protected] Coalition sponsor Alma Rose to fight her asylum case outside of the prison-like facility. Rose put her name and house as a "down payment" to get Alejandra out of detention, says Salcedo.
Just three days earlier, Salcedo was still pleading Alejandra's case via Facebook.
"30,000 signatures, 75+ organizations supporting, letters from Congress sent, and ICE IS STILL HOLDING ALEJANDRA IN DETENTION! But we are not giving up. Alejandra's case represents the mistreatment of all trans women while in ICE custody, it is clear that ICE only intends to harm us! We have filed a habeas corpus for Alejandra, what is a legal process that reports her unlawful detention for almost 2 years, brings her case to the court, and calls for her release on the basis of prolonged detention

Starting tomorrow, we need your help putting Congressional pressure on ICE one more time. And next week we will be targeting ICE directly, the clock is ticking! If you have not taken action at all in the last year, now's your chance! Check our page tomorrow for instructions and call scripts."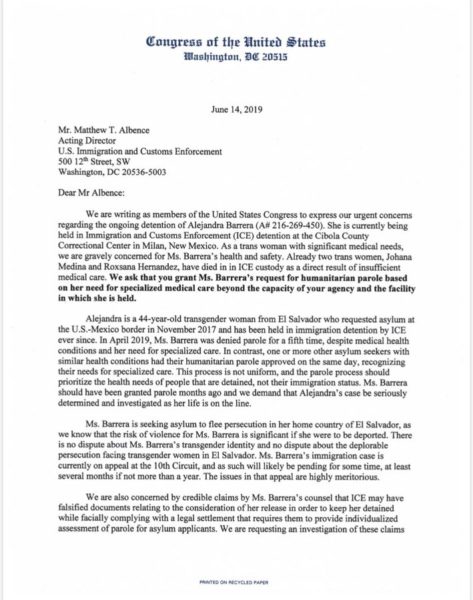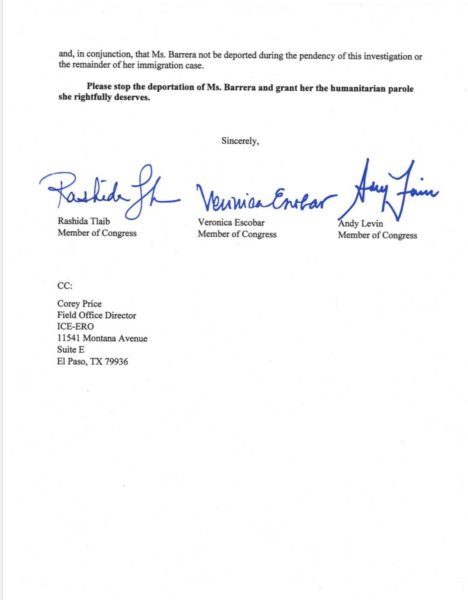 June 14, 2019 Congressional letter to ICE
Last July, The National Immigrant Justice Center (NIJC) filed a petition for writ of habeas corpus saying Alejandra's prolonged detention "violates the Fifth Amendment's due process protections against indefinite detention. Ms. Barrera, an arriving asylum seeker, has requested parole a total of five times since her arrival in the United States in November 2017, but has never had the opportunity to appear before a judge to determine whether her detention is justified," NIJC said in a press release.
"Alejandra's detention for over 19 months highlights the difficulty asylum seekers face in getting released from detention, particularly where their only chance of release rests solely on ICE's discretion," said NIJC Senior Attorney Tania Linares Garcia. "The women of the Cibola transgender ward have written letters attesting to the lack of food, medical care and other basic needs. Alejandra has been held in these conditions without an opportunity to have a judge determine whether her detention is justified."
The power ICE wields is frightening. ICE denied Alejandra's release "even after the government conceded that her asylum case should receive further review by the Board of Immigration Appeals, and after the Tenth Circuit granted a stay of removal in her case finding that she is likely to succeed on the merits of her appeal."
Alejandra's federal lawsuit is supported by numerous members of Congress as organizations and her attorneys challenge ICE's professional conduct handling both her asylum and parole requests.
"Amnesty International has grave concerns about ICE's conduct in its handling of Alejandra's parole requests," said Alli Jarrar, North America campaigner for Amnesty International, as well as ICE failing to address Alejandra's various progressive medical issues.
The National Immigrant Justice Center also noted that some of the trans women in the ICE detention center sent open letters to NIJC and other advocates "decrying inhumane conditions and medical neglect they have suffered."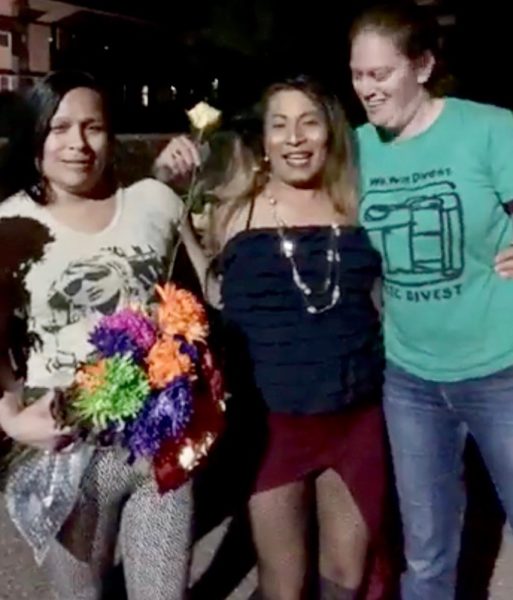 Alejandra, friend and attorney Rebekah Wolf at release Sept. 6, 2019
"ICE is acting with total impunity in this country right now," Wolf told the Los Angeles Blade last April, describing the byzantine, Catch 22 twists and turns Alejandra's case has taken, leading to deep depression. "Even falsified documents — it feels like spitting into the wind. And then I talked her this morning, and she's like, 'One last battle. One last battle.' So that's what we're on."
But Alejandra, 44, was an activist, educator and a campaigner for trans and LGBT communities and for people with HIV in El Salvador, Wolf says. She also lived through the El Salvadoran civil war (1979-1992) and "had been targeted a number of different times by the El Salvadoran military at checkpoints who terribly abused her."
Alejandra escaped with her trans niece, Zulay, fleeing through Mexico, where she endured threats and abuse from gangs, which she attempted to report. They arrived at the U.S. border in November of 2017, entered legally through a Port of Entry, but they were detained immediately and transferred to Cibola, some of the first trans women detained there.
Alejandra should have been released after maximum two months of detention. "She got a positive, credible fear determination," Wolf said. "We requested parole five times. In the beginning they just told her there is no parole. So, she and Zulay both have their hearings and Zulay was granted asylum and has been out now for a year. Alejandra was denied."
And denied and denied. Alejandra's release on parole enables her to gather better evidence and better plan for her next asylum hearing. She heads to the ICE office on Monday to get parole instructions, Salcedo says. But other than ensuring her medical anther basic needs are taken care of, the #FreeAlejandra coalition has yet to strategize about their next steps.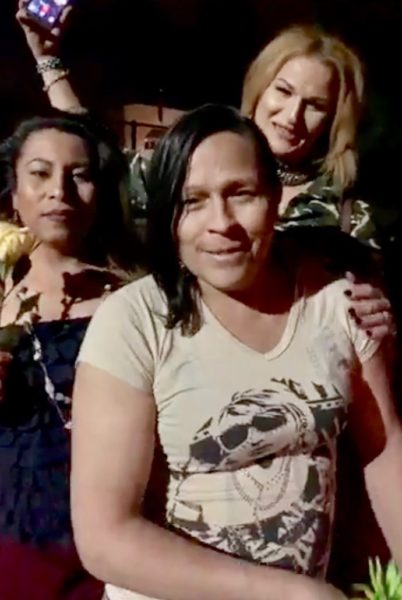 Alejandra and friends
"This is not the last time we're going to hear from Alejandra," her sponsor Alma Rose, the [email protected] Coalition's rapid response coordinator inside immigration detention facilities, says on her Facebook video of Alejandra's release. "She is free tonight – an historic night."
"Alejandra was an organizer and activist in her country. Her life was in danger," Salcedo says. "We know she has so much potential. She's already outspoken for people's rights in the fight for social justice."
Alejandra's release, Salcedo says, "is an example of solidarity work – of when people come together, when people fight for what is right – and the fight for justice wins. This is one example of a victory we can all savor."
Tyre Nichols' arrest & fatal beating video released by Memphis PD
"We want peace. We do not want any type of uproar. We do not want any type of disturbance. Please, please, protest, but protest safely."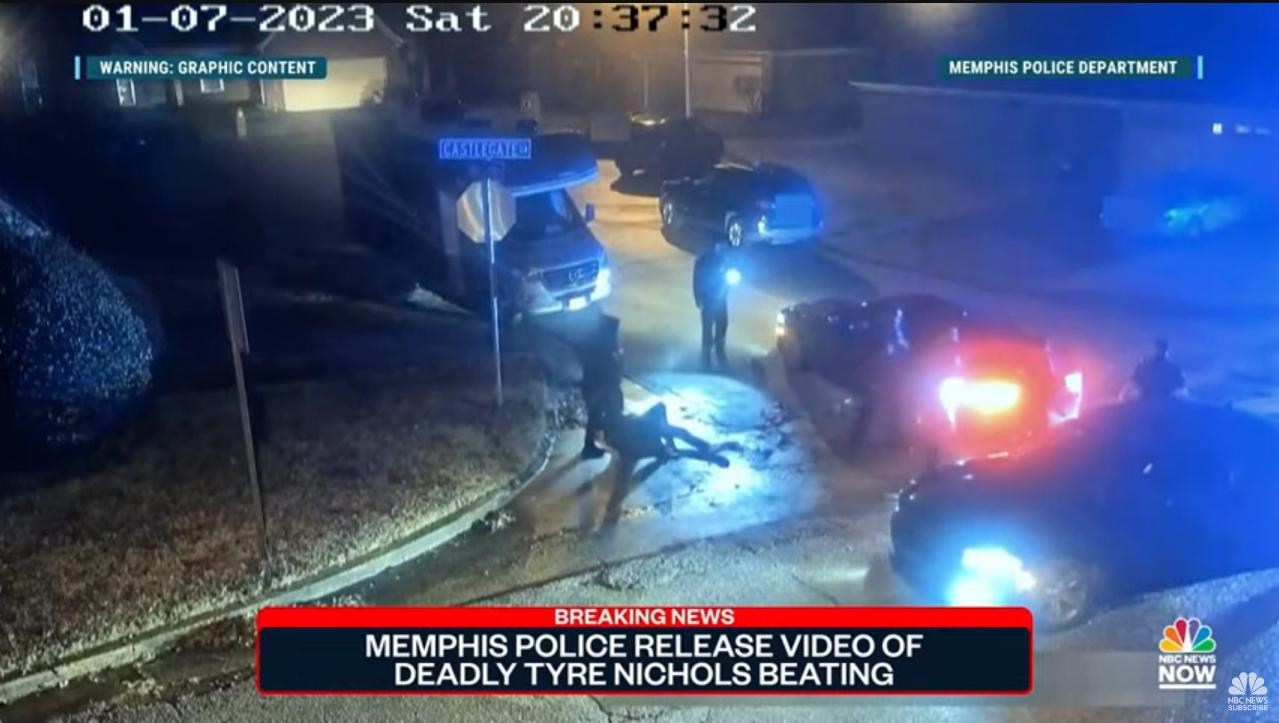 MEMPHIS – Three videos consisting of both body cam footage and street surveillance footage, were made public by the city of Memphis Police Department Friday evening showing the violent arrest and beating of Memphis resident 29-year-old Tyre Nichols.
Nichols died 3 days after he was beaten by police in a traffic stop in the Hickory Hill neighborhood around 8:22 p.m. Jan. 7, in an altercation Memphis Police Chief CJ Davis described saying, "In my 36 years in law enforcement, I don't think I have witnessed the disregard for a human being displayed in this video."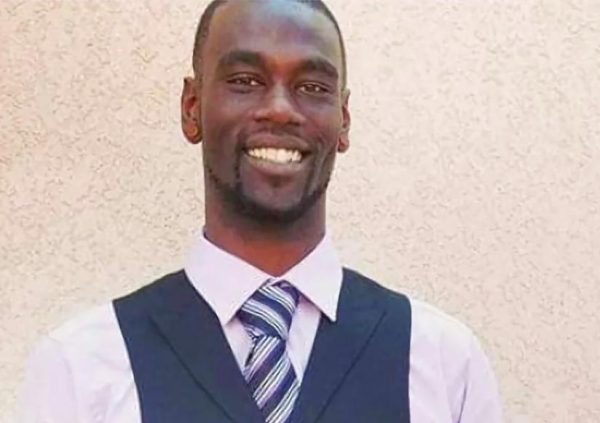 Shelby County Tennessee District Attorney Steve Mulroy announced Thursday that five now-former Memphis Police officers — Tadarrius Bean, Demetrius Haley, Emmitt Martin III, Desmond Mills Jr., and Justin Smith — were fired for misconduct, and indicted by a grand jury Thursday and taken into custody.
Each is charged with second-degree murder, aggravated assault, two counts of aggravated kidnapping, two counts of official misconduct and official oppression. By Friday morning, they had posted bond.
As news of the beating and death spread beyond Tennessee, officials expressed concern that release of the footage would touch off violent protest in reaction.
The attorneys and family of Tyre Nichols asked for justice for their son, and peace in their city, at a press conference in Memphis on Friday Memphis CBS News affiliate WREG News 3 reported.
Speakers included family members, attorneys Ben Crump and Antonio Romanucci and Van Turner, president of the Memphis branch NAACP.
Rodney Wells, Tyre Nichols' stepfather, said that he initially wanted first-degree murder charges against the officers, but the family is satisfied with second-degree murder.
He pleaded for peace in Memphis Friday night.
"We want peace. We do not want any type of uproar. We do not want any type of disturbance," Wells said. "Please, please, protest, but protest safely."
Protests are underway in Memphis after police released more than an hour of footage in the case with some major highways temporarily shut down.
Other protests were organized in New York City, as well as Sacramento, Los Angeles, Atlanta, Philadelphia and Seattle, with police at the ready for potential violence.
The White House held a joint emergency call Friday with the mayors of at least 16 cities before the video's release "to brief them on federal preparations in support of state and local leaders."
"Participating mayors shared their perspectives on how important it is to recognize the pain felt by communities across this country, be prepared in advance with a game plan to provide adequate community support, and to reinforce the importance of peace and calm during these difficult moments," the White House said in a statement about the call, which included cities from New York City, to Atlanta, Los Angeles, Washington D.C., Seattle and Portland.
The Los Angeles Police Department issued a statement condemning the actions of the Memphis officers and calling for demonstrations to remain peaceful.
"The accounts of the circumstances of this heinous crime and the criminal actions of those involved are reprehensible," the LAPD said.
"The Department will do all within its power to ensure the lawful expression of the public's anger and frustration is protected and prepared to facilitate those wishing to exercise their First Amendment rights."
The Los Angeles County Sheriff's Department told local media that it is preparing for the possibility of disturbances after the footage is made public. and is coordinating with other state, local and federal agencies.
"Our patrol stations and specialized units remain in a state of readiness to respond to any disturbances that might occur," the LASD said.
"The Sheriff's Department supports the first amendment and the people's right to protest."
Speaking with reporters as he prepared to depart for Camp David at the White House Friday evening, President Biden said that he had spoken with Nichols' mother earlier in the day prior to the video footage release for about 10 or 15 minutes.
"I spoke with Tyre's mother and expressed my condolences and told her that I was going to be making the case to the Congress to pass the George Floyd Act. We should get this under control. I can only do so much on the executive order at the federal level," Biden said. "I was really pleased that she called for peaceful protest, no violence," he added.
When asked about the potential for violence Biden said:
"I'm obviously very concerned about it. But I think she has made a very strong plea. She's obviously in enormous pain. I told her I had some idea of what that loss is like and although it is impossible to believe now, a time will come when his memory brings a smile before a tear."
The White House released a statement from the President that said in part:
"Like so many, I was outraged and deeply pained to see the horrific video of the beating that resulted in Tyre Nichols' death. It is yet another painful reminder of the profound fear and trauma, the pain, and the exhaustion that Black and Brown Americans experience every single day.

My heart goes out to Tyre Nichols' family and to Americans in Memphis and across the country who are grieving this tremendously painful loss. The footage that was released this evening will leave people justifiably outraged. Those who seek justice should not to resort to violence or destruction. Violence is never acceptable; it is illegal and destructive. I join Mr. Nichols' family in calling for peaceful protest."
California Governor Gavin Newsom issued a statement in response to the Memphis Police Department's body camera footage being released, showing the deadly actions that took the life of Tyre Nichols, a Sacramento native, and led to the charging of five since fired Memphis Law Enforcement Officers.
"Jennifer and I send our deepest condolences to the family and friends of Tyre Nichols. Tyre Nichols should be alive today. The video released shows abhorrent behavior and these officers must be held accountable for their deadly actions and clear abuse of power," said Governor Newsom. "Today, we are a country in mourning, and must continue our work nationwide to push reforms to prevent excessive use of force and save lives."
"Tonight, we saw ferocious violence from an out-of-control herd," said Los Angeles Mayor Karen Bass.
Late in the evening Friday the Office of the Vice President Kamala Harris released a statement from the Vice President on Nichols:
"Tyre Nichols should have made it home to his family. Yet, once again, America mourns the life of a son and father brutally cut short at the hands of those sworn to protect and serve. The footage and images released tonight will forever be seared in our memories, and they open wounds that will never fully heal.

The persistent issue of police misconduct and use of excessive force in America must end now.

I join President Biden in his call for accountability and transparency. We must build trust—not fear—within our communities."

VIDEO COURTESY OF KTLA:
TYRE NICHOLS VIDEO VIEWER DISCRETION ADVISED, GRAPHIC CONTENT AND LANGUAGE WARNING.