September 19, 2019 at 11:40 am PDT | by Staff reports
UPDATE: Buck will face Federal charges
The Los Angeles Times is reporting Thursday morning that sources told the paper that LGBTQI activist and former Democratic party fundraiser Ed Buck will face federal criminal charges in connection with allegations that he lured several men to his West Hollywood home and injected them with drugs in recent years, leading to two deaths.
Federal authorities accuse Buck of "distributing methamphetamine," an allegation that is linked to the 2017 death of Gemmel Moore, according to a source who spoke to the LA Times anonymously.
Whether the death of Timothy Dean was also referenced by authorities is unknown.
The Los Angeles Blade reported Wednesday that Buck was arrested Tuesday night in connection with the overdose of a 37-year-old black male at his Laurel Avenue apartment in West Hollywood.
Buck will be formally charged by the U.S. attorney's office in Los Angeles this afternoon, according to the Times' sources, who spoke on the condition of anonymity to discuss the matter candidly. It was not immediately clear what specific charges Buck would face.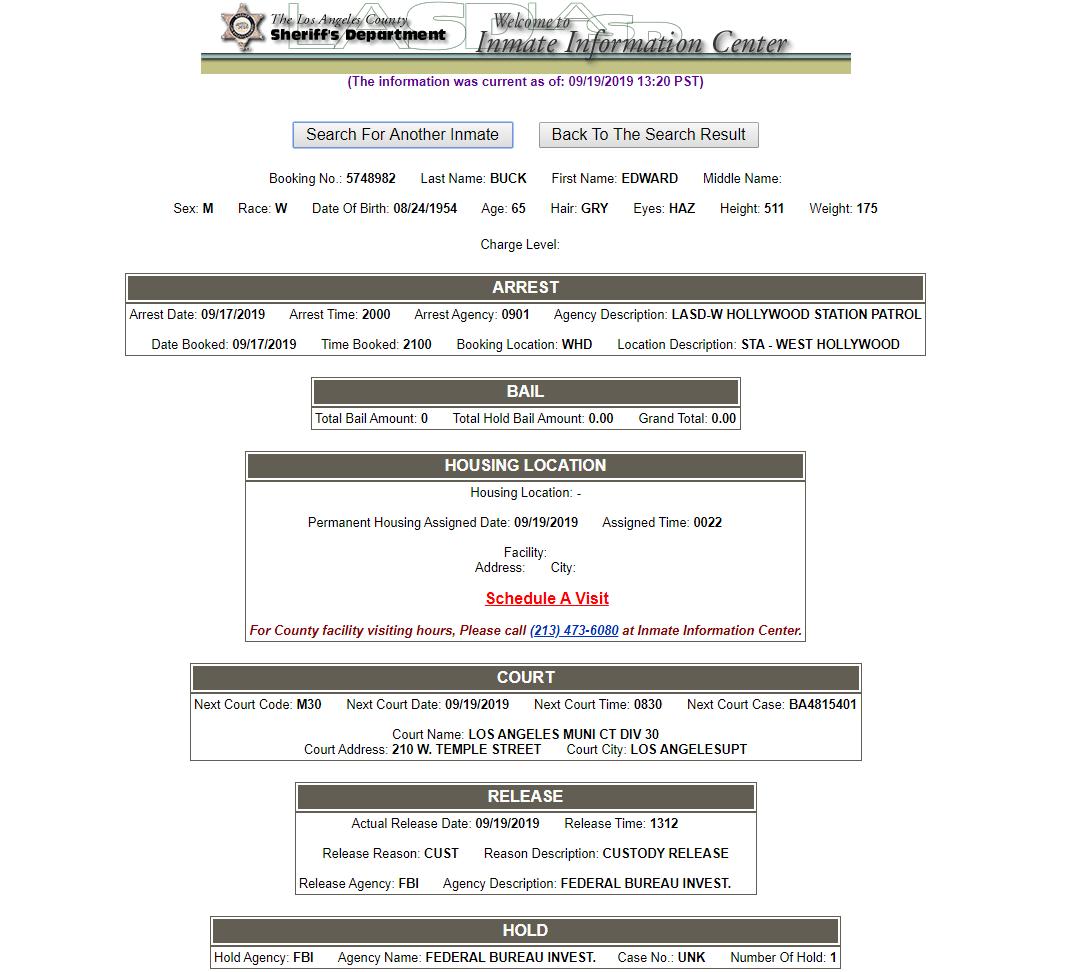 UPDATE:  Buck has been arraigned and transferred to Federal authorities as of 1:20 PM.