Starbucks serves an empty cup to LGBT media
Iconic brand doesn't advertise in queer outlets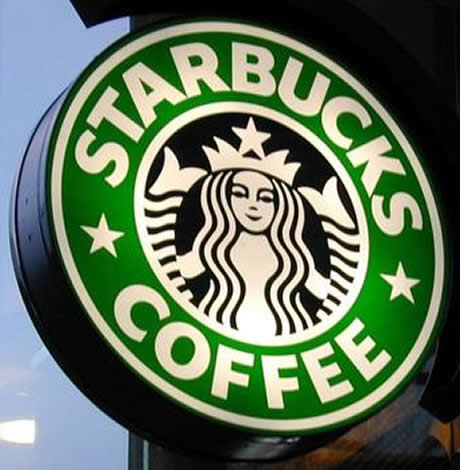 (Editor's note: This is the second in a three-part series highlighting large companies that talk the talk, but don't always walk the walk when it comes to supporting LGBTQ customers.)
Many are happy to stand in line for what they serve at Starbucks—but the global coffee conglomerate has left LGBT media standing at the altar, rebuffing repeated proposals to court a demographic of discerning tastemakers who would, seemingly, make for a marriage made in marketing heaven.
"It's surprising to me that Starbucks wouldn't target ads to our community," says Todd Evans, president and CEO of Rivendell Media, which places advertisements for the National LGBT Media Association. Together, the Association's members—including Boston's Bay Windows and the Washington and Los Angeles Blades —reach an estimated 500,000 weekly print and online readers.
Evans, who had just returned from a Starbucks run when the Blade spoke with him, said numerous deep dives searching LGBT media for the company's ubiquitous mermaid logo left Rivendell treading water in a sea of unproductive efforts.
"We monitor all LGBT newspapers and websites to see who's out there, advertising," said Evans of his sales team, "and they've not come across our radar as doing any outreach. Like Apple, the thing I would most want to say to them is, with a company with a presence in every major urban center, they have to know the LGBT market is a big part of their clientele."
Evans says Rivendell has been reaching out to Starbucks "for years," through its various advertising agencies (currently Spark Foundry). "And the answer was always, 'Starbucks doesn't do print.' Now they do. I see their ads all the time, in the New York Times and Martha Stewart Living Magazine, so we know they're predisposed to having creative [print-centric material at the ready]. That's all the more reason for Starbucks to be more precise in their marketing. We will definitely be reaching out again shortly."
Also making the case for direct marketing is Michael Yamashita. The president and CEO of BAR Media Inc, Yamashita is publisher of San Francisco's Bay Area Reporter, a member of the National LGBT Media Association.
"It's as close as you can get to speaking directly to the LGBT consumers, and the decision makers in the community," says Yamashita, of advertising in print and online, via LGBT-focused outlets.
Bay Area Reporter reader surveys, he notes, consistently show LGBT readership is "interested to know which corporations support them," and more inclined to give those corporations their business.
"There are several Starbucks locations in the gay [Castro] neighborhood here," said Yamashita. "They've been a mainstay for years. Our sales manager, he's pretty aggressive about trying to get local corporations to advertise with us, but we've never seen any advertising from them."
That absence is not just felt locally, says Bay Area Reporter vice president of advertising Scott Wazlowski. "I've been here since 2010, and, to the best of my knowledge, they've never done any print or online advertising in our publication—and beyond that, I don't think I've seen them in any LGBT publication."
Although Rivendell handles national sales, Wazlowski did reach out to Starbucks locally, and was "told by the store manager the only thing they could do to show any support would be to provide product" at Pride or other notable LGBT events. Starbucks, he notes, "brings coffee and pastries for each of the monthly membership meetings of the Castro Merchants."
A tasty treat perhaps, but of no help to the bottom line.
"We didn't want that," said Wazlowski. "We wanted an ad in the paper. Advertising in a local or regional publication says, 'We care about you, and we care about the news that affects your community.' Anecdotally, advertisers who do that seem to do better, in terms of having an impression among our readers."
Wazlowski cites San Francisco Federal Credit Union as a success story of how local engagement pays dividends. A winner of its Reader's Choice Award for Best Bank or Credit Union, they never, Wazlowski recalls, "showed up on the radar until they placed ads with us. They skyrocketed in the ratings, and have held that position ever since."
Wazlowski attributes this ascension to advertising "at least once, monthly, or in special editions" as well as, in past years, having a booth at the Castro Street Fair. "That multi-pronged appeal to the LGBT community," he says, "has proven very successful."
Much more successful, says Yamashita, than gestures perceived as merely symbolic, or downright opportunistic. "It's a frequent criticism," he notes, "to see a lot of these corporations participate in our Pride parades and events in the month of June. But they are nowhere to be seen before or after. People do see that concentrated presence in June as a token recognition. That's pretty much the heart of the matter right there."
Echoes of token recognition reverberated through two weeks of email communication, when the Blade's request for an interview with a Starbucks representative was answered by a Seattle-based member of global communications firm Edelman.
Replying on the day of this reporter's deadline to repeated requests to answer a series of questions sent via email, Jonathan J. Cruz, Account Executive, Starbucks Corporate & Crisis Communications, wrote, "Apologies for the delay as we worked on gathering details for you. Unfortunately we are unable to facilitate your request for an interview, but we're happy to share more details on how Starbucks supports and advocates on behalf of the LBGTQ+ community."
Starbucks' "longstanding commitment to creating an environment of belonging and inclusion" was one such example. Ally status was further claimed, when Cruz noted U.S. and Canadian customers were privy to "limited edition rainbow Pride cups, and our in-store partners (employees) had the option to wear Pride t-shirts." He also noted the raising of a Pride flag at Starbucks' Seattle headquarters ("for the sixth year in a row"), and a June 2019 partnership with the Born This Way Foundation, in which the Starbucks Foundation engaged in "matching donations to the BTW Foundation up to $250,000 which will be used to increase access to mental health resources and support organizations that empower the LGBTQ+ community and young people across the country."
Bringing a perspective from the town where Starbucks started, Seattle Gay News editor George Bakan said of their local presence, "They spend a lot of money at Pride, they sponsor community events, and they have a scholarship fund. There's lots of ways you can help a community besides advertising in the gay press, as much as I hate to say that. I'd love to get a big check from Starbucks every month, to help my business. But I'm much more concerned with their equitable hiring, and welcoming everybody as a customer. A gay couple holding hands will not elicit a smirk or a comment from somebody behind the counter at Starbucks… It's one thing to talk about equality. It's another thing to act upon it."
In the realm of LGBT engagement, Starbucks should act now, says Evans. "Like Apple, they're not the only game in town anymore. Pretty much everyone makes a latte today. Why not capitalize on their already loyal following?
Still, Evans observes, the java conglomerate consistently "comes up as a gay-friendly company" in surveys, and places well in the Human Rights Campaign's annual Corporate Equality Index.
But they're hardly immune from controversy. In May 2018, the company shuttered thousands of its U.S. stores for a training session, after the April arrest of two black men at a Philadelphia location. A photo from a May 29, 2018 NPR article showed a sign on a Starbucks cafe in Portland, Maine, noting the shutdown's purpose was to "reconnect with our mission and share ideas about how to make Starbucks even more welcoming."
In 2015, a gay D.C. man filed a discrimination complaint claiming the manager of a Dupont Circle Starbucks called him anti-gay slurs and assaulted him. "You are fucking with the wrong one and I will break your neck you little fag, and I will break your spic boyfriend's neck as well," the complaint quoted the store manager as saying to the gay couple.
Evans also noted an annual kerfuffle that began in 2015, when Starbucks introduced a red cup for the holidays, instead of a Christmas-oriented one.
"I literally heard about that while I was in line at a Starbucks store, looking at one of their Advent calendars," recalls Evans. "It was a really poorly handled public relations thing for Starbucks, because they didn't push back. I thought, 'Oh, what a shame.' LGBT consumers are fiercely loyal… The idea is to turn your best customers into your advocates—and this is a company, like Apple, that could really do that with just a little specific outreach. I know it would certainly make me feel better about the amount of money I spend there."
Moral support aside, Evans makes the case for a presence in LGBT media thusly: "Who are the people reading it? The people who care the most, the people who want to see who is reaching out to them, who want their business. So from a corporate standpoint, they haven't been open to it, but maybe it's time to say, 'We should support our best customers. It is time do this.' "
White House, Don't Say Gay law: "This is discrimination, plain and simple"
"State officials who claim to champion liberty are limiting the freedom of their fellow Americans simply to be themselves"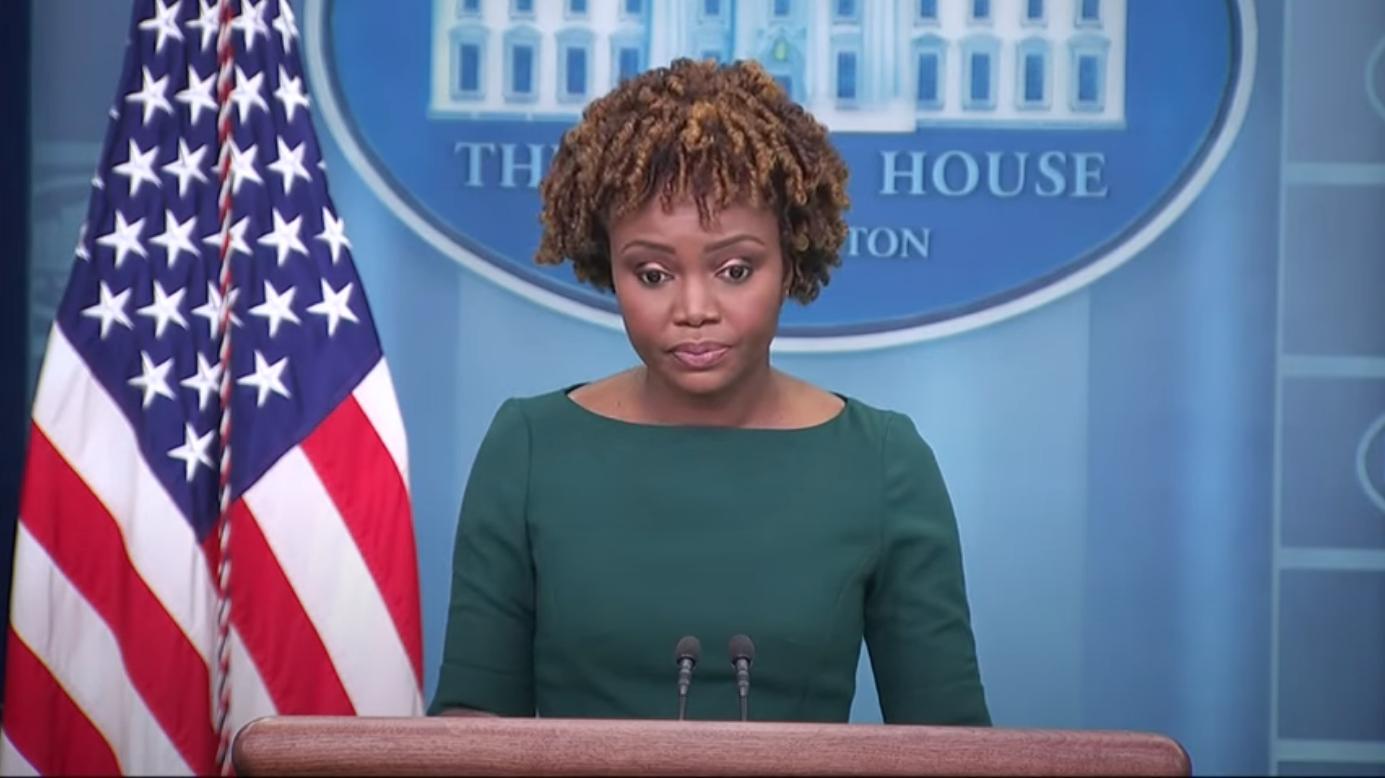 WASHINGTON – The White House Press Secretary Karine Jean-Pierre released a statement Friday as Florida's notorious 'Don't Say Gay' law took effect, saying "[…] state officials who claim to champion liberty are limiting the freedom of their fellow Americans simply to be themselves."
President Biden also tweeted about the law prior to leaving for Camp David to spend the July 4th holiday weekend, calling the law "the latest attempt by Republicans in state houses to target LGBTQI+ students, teachers, and families."
Florida's "Don't Say Gay" law takes effect today – the latest attempt by Republicans in state houses to target LGBTQI+ students, teachers, and families.

Legislators shouldn't be in the business of censoring educators, and @usedgov will do all in its power to protect students.

— President Biden (@POTUS) July 1, 2022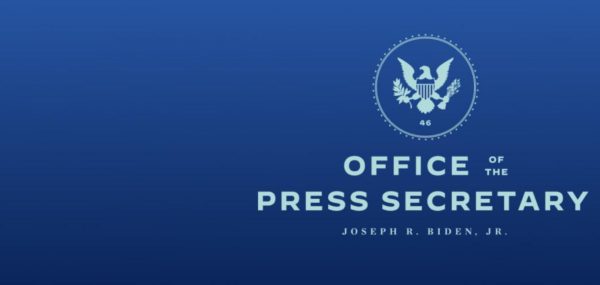 In her statement, Jean-Pierre said:
"Today, some of Florida's most vulnerable students and families are more fearful and less free. As the state's shameful "Don't Say Gay" law takes effect, state officials who claim to champion liberty are limiting the freedom of their fellow Americans simply to be themselves.
"Already, there have been reports that "Safe Space" stickers are being taken down from classrooms. Teachers are being instructed not to wear rainbow clothing. LGBTQI+ teachers are being told to take down family photos of their husbands and wives—cherished family photos like the ones on my own desk.
"This is not an issue of "parents' rights." This is discrimination, plain and simple. It's part of a disturbing and dangerous nationwide trend of right-wing politicians cynically targeting LGBTQI+ students, educators, and individuals to score political points.
"It encourages bullying and threatens students' mental health, physical safety, and well-being. It censors dedicated teachers and educators who want to do the right thing and support their students. And it must stop.
"President Biden has been very clear that every student deserves to feel safe and welcome in the classroom.
"The Department of Education will be monitoring this law, and any student or parent who believes they are experiencing discrimination is encouraged to file a complaint with the Department's Office for Civil Rights.
"Our Administration will continue to fight for dignity and opportunity for every student and family—in Florida and around the country."
Florida county's school policy critics say "essentially targets LGBTQ+ kids"
"Sending out a parent notification could be seen as placing a target on a student's back," said Lauren Kelly-Manders, a Tallahassee resident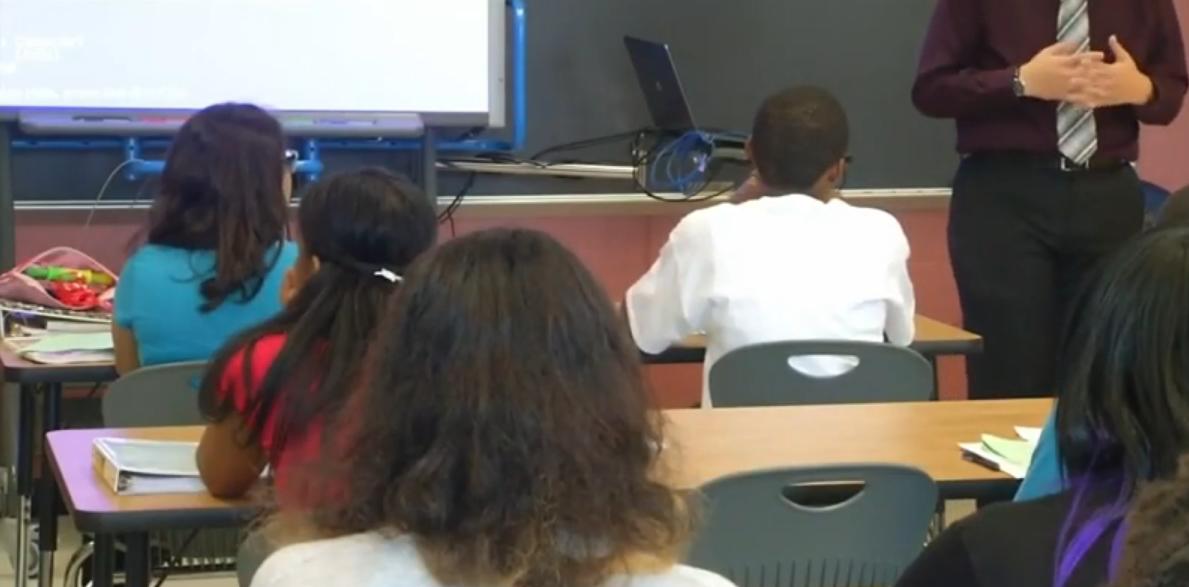 TALLAHASSEE – The Leon County School Board this week unanimously approved its "LGBTQ Inclusive School Guide" after a rancorous and at times heated debate Tuesday. At the heart of the new policy are guidelines that critics charge will harm LGBTQ+ youth in the school system.
The Tallahassee Democrat newspaper reported what drew the most debate was a provision that a school will notify parents — by form — if a student who is "open about their gender identity" is in a physical education class or on an overnight trip. 
Some teachers and students during the Tuesday night meeting said the policy will "out" LGBTQ+ students — revealing their sexual orientation or gender identity without their permission. 
While the policy language does explicitly say a student's sexual orientation, gender identity or expression "should not be shared with others without their input and permission,"  advocacy groups and activists claim that in "real world" application the policy's danger to Outing LGBTQ+ kids remains regardless.
Los Angeles-based writer and actor Benjamin Siemon took to Twitter angrily noting that the policy "essentially paints these children as sex offenders that require warnings."
This school board in FL voted that if an LGBTQ child is in a P.E. class or attending an overnight trip that ALL the parents in their class will receive a notification about it, which essentially paints these children as sex offenders that require warnings. https://t.co/g1bE4df2bS

— Benjamin Siemon (@BenjaminJS) June 30, 2022
Supporters of the school board's new policy included the Leon County chapter of Mom's for Liberty, a national far-right anti-LGBTQ+ activist group which has sought to ban LGBTQ+ books and curriculum nationwide. But the sticking point for the group is the provision doesn't go far enough.
According to the Tallahassee Democrat, Sharyn Kerwin, head of the Leon County chapter of Mom's for Liberty and who also served on the advisory committee to the School board as it crafted the new policy, told board members and the audience Tuesday: "Any attempt to withhold information from a parent or try to influence a child in a knowing way is against Florida law."
Kerwin and other parents argued that the Parental Rights in Education bill, HB 1557, colloquially referred to as the "Don't Say Gay" law requires school administrators to notify parents and many in the audience Tuesday citing biblical verses maintained discussions about sexual orientation have no place in schools.
Opponents charge that this policy will effectively weaponize bigotry and target LGBTQ+ kids, especially trans youth.
Critics of the notification policy say the district's language is equating "gender identity" with LGBTQ sexuality. They note that even someone who is "straight" expresses themselves via their clothing choices or appearance and can be "open about their gender identity," the Tallahassee Democrat noted.
"Sending out a parent notification could be seen as placing a target on a student's back," said Lauren Kelly-Manders, a Tallahassee resident. 
In the end, even with the policy approved, none were happy with the outcome as one side claiming not enough consideration was given to parental rights and opponents charging this will simply increase bullying of LGBTQ+ kids.
"Normally when we have something on the agenda, we have a group that's for, and a group that's against," school board Vice Chair Alva Striplin noted adding, "Well, tonight we had everyone against."
The school board voted to approve the guide unanimously 4-0.  According to the Tallahassee Democrat school board members will schedule another meeting to revisit the guide in six months to adjust the policy if needed. 
White House announces 17 Presidential Medal of Freedom recipients
The nation's highest civilian honor, the Presidential Medal of Freedom will be presented to those named at the White House on July 7, 2022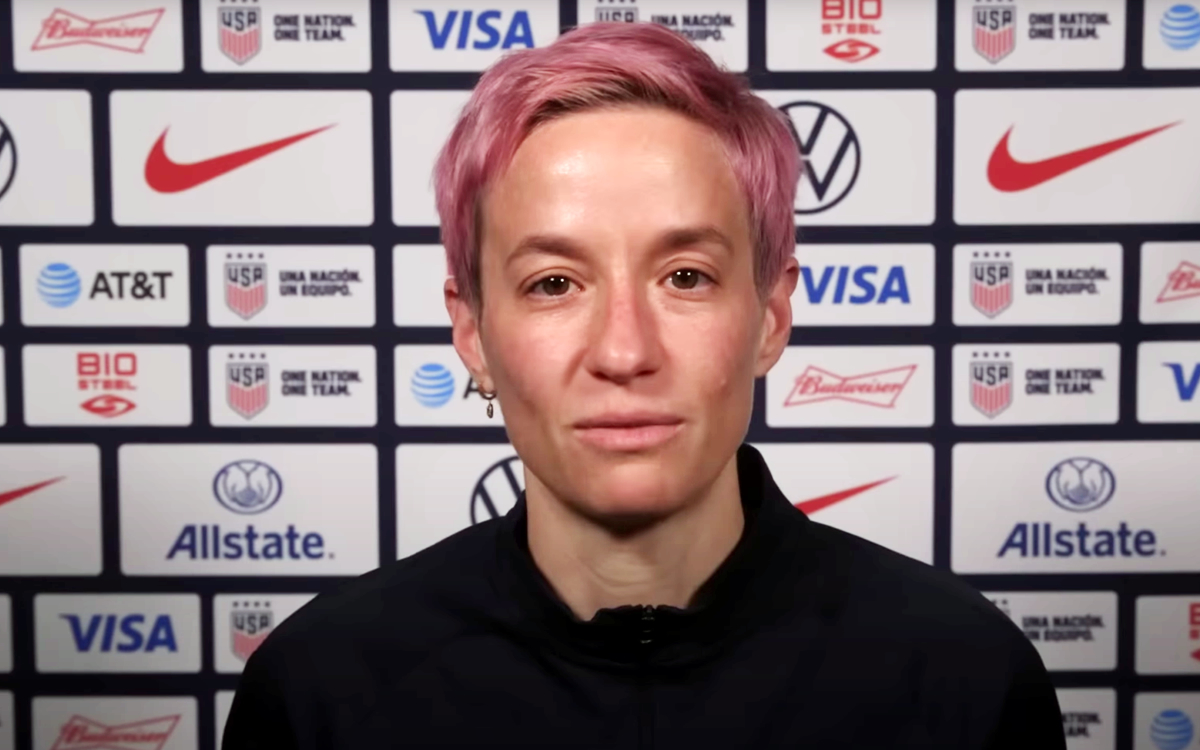 WASHINGTON – The White House today released President Joe Biden's selection of recipients for bestowing the nation's highest civilian honor, the Presidential Medal of Freedom. The awards will be presented at the White House on July 7, 2022.
Included among the seventeen honorees are Megan Rapinoe, the Out Olympic gold medalist and two-time Women's World Cup champion. She also captains OL Reign in the National Women's Soccer League. She is a prominent advocate for gender pay equality, racial justice, and LGBTQI+ rights.
Also selected by the president for a posthumous recognition was Richard Trumka, the powerful labor leader and longtime Democratic ally of the LGBTQ+ community who passed away last August. Trumka had led the AFL-CIO since 2009 and who throughout his career, was an outspoken advocate for LGBTQ+ Americans, social and economic justice.
The Presidential Medal of Freedom is the Nation's highest civilian honor, presented to individuals who have made exemplary contributions to the prosperity, values, or security of the United States, world peace, or other significant societal, public or private endeavors.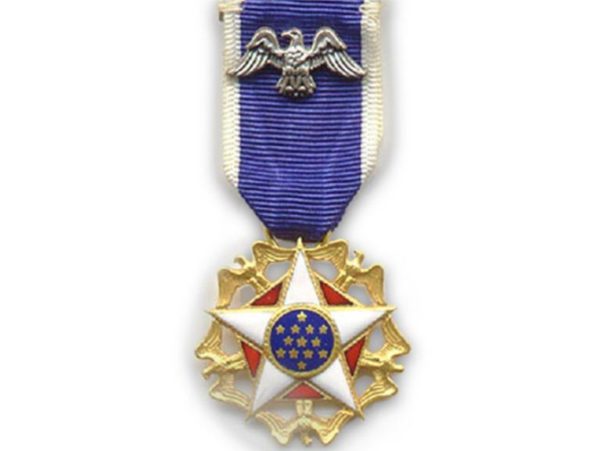 The following individuals will be awarded the Presidential Medal of Freedom:
Simone Biles
Simone Biles is the most decorated American gymnast in history, with a combined total of 32 Olympic and World Championship medals. Biles is also a prominent advocate for athletes' mental health and safety, children in the foster care system, and victims of sexual assault.

Sister Simone Campbell
Sister Simone Campbell is a member of the Sisters of Social Service and former Executive Director of NETWORK, a Catholic social justice organization. She is also a prominent advocate for economic justice, immigration reform, and healthcare policy.

Julieta García
Dr. Julieta García is the former president of The University of Texas at Brownsville, where she was named one of Time magazine's best college presidents. Dr. García was the first Hispanic woman to serve as a college president and dedicated her career to serving students from the Southwest Border region.

Gabrielle Giffords
Former Congresswoman Gabby Giffords was the youngest woman ever elected to the Arizona State Senate, serving first in the Arizona legislature and later in the U.S. Congress. A survivor of gun violence, she co-founded Giffords, a nonprofit organization dedicated to gun violence prevention.

Fred Gray
Fred Gray was one of the first black members of the Alabama State legislature since Reconstruction. As an attorney, he represented Rosa Parks, the NAACP, and Martin Luther King, who called him "the chief counsel for the protest movement."

Steve Jobs (posthumous)
Steve Jobs (d. 2011) was the co-founder, chief executive, and chair of Apple, Inc., CEO of Pixar and held a leading role at the Walt Disney Company. His vision, imagination and creativity led to inventions that have, and continue to, change the way the world communicates, as well as transforming the computer, music, film and wireless industries.

Father Alexander Karloutsos
Father Alexander Karloutsos is the former Vicar General of the Greek Orthodox Archdiocese of America. After over 50 years as a priest, providing counsel to several U.S. presidents, he was named by His All Holiness Ecumenical Patriarch Bartholomew as a Protopresbyter of the Ecumenical Patriarchate.

Khizr Khan
Khizr Khan is a Gold Star father and founder of the Constitution Literacy and National Unity Center. He is a prominent advocate for the rule of law and religious freedom and served on the United States Commission on International Religious Freedom under President Biden.

Sandra Lindsay
Sandra Lindsay is a New York critical care nurse who served on the front lines of the COVID-19 pandemic response. She was the first American to receive a COVID-19 vaccine outside of clinical trials and is a prominent advocate for vaccines and mental health for health care workers.

John McCain (posthumous)
John McCain (d. 2018) was a public servant who was awarded a Purple Heart with one gold star for his service in the U.S. Navy in Vietnam. He also served the people of Arizona for decades in the U.S. House of Representatives and U.S. Senate and was the Republican nominee for president in 2008.

Diane Nash
Diane Nash is a founding member of the Student Nonviolent Coordinating Committee who organized some of the most important civil rights campaigns of the 20th century. Nash worked closely with Martin Luther King, who described her as the "driving spirit in the nonviolent assault on segregation at lunch counters."
Megan Rapinoe
Megan Rapinoe is an Olympic gold medalist and two-time Women's World Cup champion. She also captains OL Reign in the National Women's Soccer League. She is a prominent advocate for gender pay equality, racial justice, and LGBTQI+ rights.

Alan Simpson
Alan Simpson served as a U.S. Senator from Wyoming for 18 years. During his public service, he has been a prominent advocate on issues including campaign finance reform, responsible governance, and marriage equality.
Richard Trumka (posthumous)
Richard Trumka (d. 2021) was president of the 12.5-million-member AFL-CIO for more than a decade, president of the United Mine Workers, and secretary-treasurer of the AFL-CIO. Throughout his career, he was an outspoken advocate for social and economic justice.

Wilma Vaught
Brigadier General Wilma Vaught is one of the most decorated women in the history of the U.S. military, repeatedly breaking gender barriers as she rose through the ranks. When she retired in 1985, she was one of only seven women generals in the Armed Forces.

Denzel Washington
Denzel Washington is an actor, director, and producer who has won two Academy Awards, a Tony Award, two Golden Globes, and the 2016 Cecil B. DeMille Lifetime Achievement Award. He has also served as National Spokesman for the Boys & Girls Clubs of America for over 25 years.

Raúl Yzaguirre
Raúl Yzaguirre is a civil rights advocate who served as CEO and president of National Council of La Raza for thirty years. He also served as U.S. Ambassador to the Dominican Republic under President Barack Obama.