October 3, 2019 at 1:42 pm PDT | by Staff reports
Burgers served with a side of homophobia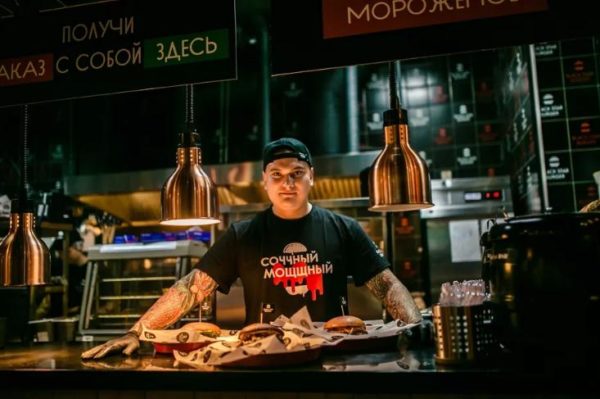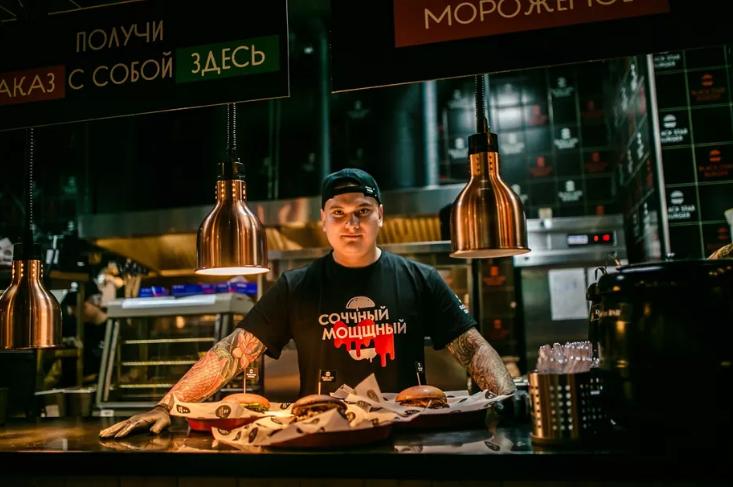 For trend driven Los Angeles, especially those Angelenos who indulge in the variety of new cuisine trends in LA, a new burger joint opening sounds promising. However, according to the head of the LA LGBT Center, the latest trendy Fairfax District eatery is owned by a noted homophobic Russian rap star and Putin acolyte.
Foodie digital magazine EATER LA reported,  "Russian hypebeast burger company Black Star Burger has opened on Fairfax. The restaurant, founded by the so-called "Drake of Russia," not-so-quietly announced a burger giveaway last week before its official launch, and now says on social media that it's open daily."
However, in a Facebook post Thursday, the LA LGBT Center's Lorri L. Jean warned, " A new burger joint, Black Star Burger, has just opened on Fairfax. One of its owners is homophobic Russian rapper Timati. In a recent song, he not only touts himself as Putin's best friend (in an overtly pro-authoritarian government video), he praises Moscow as "the city where they don't hold gay parades."
This in a country with gay-hunting websites where an LGBT leader was recently murdered after her name appeared on such a website offering prizes for attacking LGBT people. Putin has turned a blind eye, tacitly approving of such hate crimes. We don't need to spend our money at a place owned by someone like Timati. Please spread the word to LGBTQ folk and our allies. NO BLACK STAR BURGER!"
In a piece published in September by Hip Hop Wired magazine, writer Robert Longfellow notes that Timati has long been a source of controversy. One of his videos had amassed 1.5 million dislikes on Instagram & Russian social media giant VK.com forcing the rapper to delete the video.
Raw Story reported last month that the 36-year-old rapper known for his fervent support of President Vladimir Putin, had posted the video, titled simply "Moscow" shortly before Muscovites were set to vote in elections for city parliament on Sunday that had caused mass protests.
"I don't go to rallies, I don't bullshit," the song goes, apparently referring to weeks of protests in Moscow after the authorities barred opposition candidates from running in the polls.
Lyrics in the clip praise the Russian capital as a wealthy city that has become "world standard" and "doesn't hold gay parades."
"I will down a burger for Sobyanin," the song says, referring to Mayor Sergei Sobyanin, a Putin ally who has been in charge since 2010 and is detested by the opposition for refusing permission for rallies and cracking down on protesters.