'Define yourself' — Ariadne Getty on family, philanthropy and queer activism
The focus of Ariadne Getty Foundation has been shoring up LGBTQ organizations, such as the Los Angeles LGBT Center and GLAAD. Getty joined the board of directors of the latter in 2016 and last year at the World Economic Forum in Davos she pledged $15 million to the organization, which focuses on media and how we as a culture can rewrite the script for LGBTQ acceptance.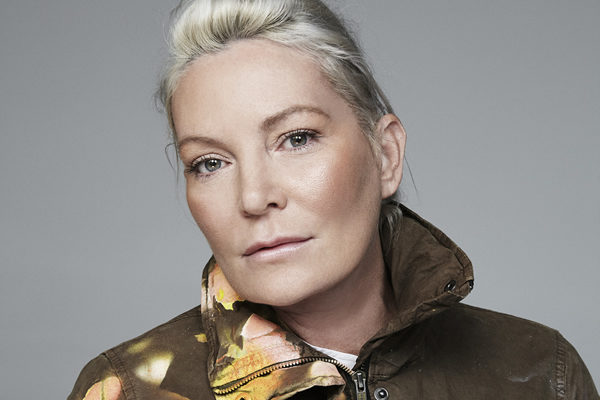 "Money is like manure," said J. Paul Getty. "You have to spread it around or it smells."  Getty himself was redolent of a rascally sort of rapaciousness. He was also a tough old coot with a tumescent appetite for beautiful women. But he had a soft spot for one particular beauty in his life: his granddaughter and godchild, Ariadne Getty, now 57, who has always been a bit of a rascal herself — one part punk, one part princess.
"I've never taken any of this for granted," the philanthropist tells me when she is read that quote from her grandfather. "I've never pretended that I made a penny in my life. I inherited this money and I'm a steward. I have to honor it. Actually, I have to honor my great-grandmother who set up the trust. She didn't trust my grandfather because he was a womanizer," she says, confirming this lede paragraph and letting loose a signature burst of laughter, a quick gale of it that can blow through a conversation like a gust of gumption.
Such frankness is refreshing as she sits at a table in her Los Angeles home on this conference call as we converse in the disembodied way that such calls engender on top of the already stilted badinage of an interview's back-and-forth, a kind of disembodied, distilled discourse all its own with which such wealthy patrons raised by the wolves of fame and fortune engage journalists after having been coached to do so by the experts they hire to smooth their heralded heredity into but a smattering of personality quirks and wisecracks. Call it the knowingness of the known.
Getty has an expert publicist and the expert head of her charitable foundation there at the table with her at each of her elbows, which I imagine to be well-lotioned, even though she is unafraid to throw such elbows around a bit roughly if need be in the staid world of philanthropy. That is her charm: her ability, elbows ready, to challenge others to find their inner iconoclast even as they serve a higher purpose to better society as a whole. Yet there is nothing slippery about this iconoclastic woman even if the emollients of lotion and lavish privilege come to mind when speaking with her.
Indeed, Ariadne Getty speaks haltingly — a bit shyly — and chooses her words quite carefully. This is not out of a fear of being misquoted so much as it is out of the seriousness with which she takes her philanthropic impulse.
When she was first starting her charitable foundation, she came up with a one-line, two-word mission statement: "Unpopular Causes." It has since expanded to the more generalized assertion that the goal of the Ariadne Getty Foundation is to "work with partners worldwide to improve the lives of individuals and communities through large-scale investments & hands-on advocacy."
The focus most recently at  the foundation has been shoring up LGBTQ organizations,  such as the Los Angeles LGBT Center and GLAAD. Getty joined the board of directors of the latter in 2016 and last year at the World Economic Forum in Davos she pledged $15 million to the organization, which focuses on media and how we as a culture can rewrite the script for LGBTQ acceptance.
I ask her if maybe her daughter Nats Getty's mission statement for her gender-fluid streetwear line, Strike Oil, might be an even better fit for her foundation. It reads, in part: "For the misfits and the outcasts, The unseen and the unheard, For anyone who dares to be different, Because different is dope."
She readily agrees and tells me that Nats and her brother August, also a fashion designer but one with a more high-end couture aesthetic focused on the female client, are her "beacons of information and light." They are her only two children. August is gay. Nats is a lesbian and married to Gigi Gorgeous, the YouTube sensation and transgender activist. They are the kind of adults who still have a cool-kid vibe about them, as does their part punk/part princess mom.  They are quite a triple-treat as a close-knit family as well as a style council of creative spirits who straddle lots of worlds  — Getty runs both the fashion lines — and I'd wager some of that Getty wealth that when you use the term "grommet" around them they know it is not only something that can reinforce an eyelet sewn into a piece of clothing, but also a term for an inexperienced  skateboarder with scratched-up knees and no real scratch of his own.
"Inexperienced" is not a term anyone would use for Ariadne Getty who grew up outside Siena, Italy, with her mother after her parents divorced. It was in many ways an idyllic setting for a childhood but anywhere would have been within reach of the tentacles of the family scandals that, as she grew up and realized what her last name meant to the larger world, strengthened her even as it all made her a bit wary — and, yes, for a time quite weary — of public attention. Her father J. Paul Getty II was a drug addict for much of his life (her stepmother died of a heroin overdose) and became a recluse in England in his later years, but one finally with a generous spirit which she seems to have inherited from him. She survived the actual narrative of the kidnapping of her older brother, J. Paul Getty III, and his subsequent heartbreaking health issues as well as the faux narratives made more noxious for their rather mercenary and monetary reasons.
She bonded with her sister Aileen who is herself an activist and philanthropist, roles that were motivated by Aileen's HIV-positive status. She lived in London and had a swinging time designing T-shirts and being a bit of dilettante who dallied in lots of sybaritic endeavors. She even had an academic interregnum at Bennington College in Vermont.
Getty's gust of laughter again blows through the conversation when I bring up her college days because of how few those days actually were.
So she didn't go for the whole four years?
"I certainly did not."
Does she even remember her time at Bennington or was it basically one long, however brief, blackout?
"It's a little bit fuzzy to be honest," she confesses. "But I did learn a lot there. I really did.  I had some fantastic people I was exposed to. It really was an environment that allows you to find your own personality without the restrictions of rules.  It's almost like a Waldorf approach to college," she tells me, citing the Rudolf Steiner holistic model of education. But I take it as another kind of cue. "A Waldorf salad approach?" I ask. Another gust of of laughter. "It does put nuts into your life," she says.
Some would claim that her children and their circle of friends — many of them the misfits and outcasts cited in Nats's mission statement for Strike Oil streetwear — are the latest nuts in her life with whom she has surrounded herself. She is a kind of den mother of the denizen of acceptance that her home has become for this extended LA family. They even call her Mama G.   Does she think she would be so viscerally focused on LGBTQ rights if she weren't the mother of two gay children and seen as a mother figure for so many of their friends? There is a maternal aspect to her activism. "I always say I am here doing this mostly to support what my children have made me aware of … I'm not sure how the Mama G thing started, but it's so sweet. I get texts to Mama G all the time from the friends of my children and my daughter-in-law Gigi. I am a fiercely loyal mother.  I will go to war for my children and their friends."
"You're like a polar bear," I tell her.
"I can't believe you said that. That's my spirit animal. You got me there. They are my cubs — Nats and August. And all of their friends are, too."
"Yet not all wealthy parents support their gay children in the way that you have chosen to support yours. Some of them even donate to Donald Trump. Would you meet with Trump if he invited you to the White House?"
"Oh, Kevin … Kevin …," she says, moaning. No laughter is launched into the conversation at the thought of this. There is a long silence instead. "I would have to say, 'I'm sorry. Under most other situations, I would be honored to be invited and I would love to go,'" she carefully begins. "But as Trump continues to stop people's human rights and disregards the basic … ah … ah, " she stops again. Time to throw some elbows, after all. "You know what, I would tell him in a heartbeat that under any other circumstances I would love to go but I actually wouldn't know what to do with myself if I met with him in the Oval Office. I would probably even have a couple of rotten tomatoes in my pocket," she says, that gust of laughter finally unleashed as she references her time in England and how the groundlings there would respond to their own vulgarians on their Elizabethan stages by throwing such weaponized fruit at them.
"You could bring your children and daughter-in-law to bear visual witness to your meeting with him," I suggest, knowing that Gigi is sort of Trump's type and how disconcerting that would be for him to be turned on by her.
"If he allowed me even to bring them with me," says Getty. "Can you imagine? Or we could wear MAGA caps but install little mini-cams in them and tape his reaction when I introduced him to my daughter-in-law, 'Mr. President, this is Gigi.  She's transgender.'"
We have been speaking on this conference call the same day that Ellen DeGeneres was getting media flak for her friendship with another president, George W. Bush. What does Ariadne think of Ellen's response to the criticism?
"I personally believe that if you have a platform no matter what it is — even if it is your single voice as a human — you have a responsibility to it. Ellen is extremely fortunate to have such a fan base and a platform. I personally believe that there is nothing wrong with being friendly in private, but going public with it and saying what she said sends a mixed message. It not only might confuse her fans but also those who aren't necessarily her fans but use her as a sort of barometer. Since she is a comedian, she gets to tackle a lot of topics. I do think that this is a message that does not need to be so public. Yes, it's important to respect and accept everyone for who they are. I haven't read exactly what she said. But if she is using her platform but she is ignoring the facts that there were so many rollbacks with Bush and his administration and there were so many LGBTQ injustices passed, then I don't agree with that.
"She is not referencing that. She is not saying even though these things happened, we can affect a change if we approach those who have been against us in a fair and kind way in order to try and find a middle ground … After the election in 2016, I called Sarah Kate Ellis, the president and CEO at GLAAD. I said I'm going to bed and closing my curtain and I'm going to stay here for a couple of weeks because I'm so very depressed. And she said, 'I'm going to give you 24 hours to be depressed and then I want you to get out of bed, get dressed, brush your hair, and make 10 calls to talk about the changes you want to see happen. Get up and stand up and get to work.' And that's what I did."
"Here is another quote from your grandfather," I say, winding down our conference call.  "'The rich are not born skeptical or cynical,'" he said. "They are made that way by events and circumstances.'And yet you, Ariadne, have had the opposite reactions to the events and circumstances of your life. They have made you less cynical and skeptical. They have given you a social conscience and spurred you to activism."
The laughter is no longer a gust of gumption. It is now more a lovely little breeze, a hum of humility underlying it here on the line.
"You know what, life is too short," she says. "I've had all the things happen to me that you can imagine — especially people taking advantage. There could be plenty of space in my life to just shut down and not interact and just basically be a victim, or what have you. But I love my life. It is really a privilege to be involved with the LGBT Center in LA, which has so many intergenerational programs there. I'm fortunate. I encourage everybody who has any way of being part of a cause to make the time and become involved." She pauses. The breeze erupts into one last gust that carries more than itself forward. "Don't let what other people do define you," says Getty.  "Define yourself."
(Editor's note: Ariadne Getty was honored with the Washington Blade Lifetime Achievement Award for LGBTQ Advocacy for her commitment to equality. The award was presented to her at the Blade's 50th anniversary gala on Oct. 18, 2019 in D.C.)
Anti-LGBTQ religious extremist celebrates death at Wilton Manors Pride
Mehta points out this type of rhetoric is quite likely to inspire violence against the LGBTQ community by one of Shelley's followers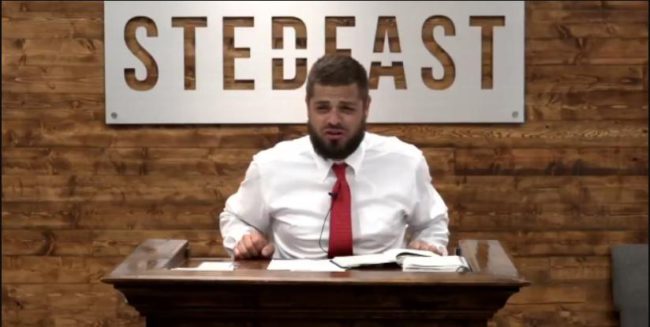 HURST, Tx. – The pastor of a fundamentalist Baptist Church in this suburban Fort Worth, Texas city took to his pulpit to celebrate the death of an attendee at the Wilton Manors, Florida Pride parade this past weekend.
Pastor Jonathan Shelley, whose church is affiliated with infamous "death to gays" Pastor Steven Anderson in Phoenix, Arizona is quoted by Patheos writer and progressive blogger Hemant Mehta saying; […]"I hope they all die! I would love it if every fag would die right now." […]
Mehta, who runs the heavily trafficked The Friendly Atheist, also noted that Shelley told his congregants; "And, you know, it's great when trucks accidentally go through those, you know, parades. I think only one person died. So hopefully we can hope for more in the future."
Mehta noted that the video of Shelley's hate-filled remarks on this and other anti-LGBTQ vitriol is still accessible on Shelley's YouTube Channel. He also points out this type of rhetoric is quite likely to inspire violence against the LGBTQ community by one of Shelley's followers.
The Blade has reached out to YouTube Tuesday for comment but has yet to receive a response.
Editor's note; The language used in the video in the embedded tweet below is uncensored hate speech:
I wrote more about this here: https://t.co/LpUdcXtAoa

That church's videos are still up on YouTube despite the blatant celebrations of violence against LGBTQ people.

— Hemant Mehta (@hemantmehta) June 21, 2021
In a related update from the Daily Beast, Fred Johnson Jr., who was named by Wilton Manors police as the driver of the vehicle that veered out of control killing one person and injuring two others at Saturday's Stonewall Pride Parade has offered his "sincere regrets to all those who were impacted by this tragic event."
Fred Johnson Jr., who has been named by police as the driver of the vehicle that killed one person and injuring two others at Saturday's Pride Parade in Florida, has offered his "sincere regrets to all those who were impacted by this tragic event" https://t.co/w48UXwhse7

— The Daily Beast (@thedailybeast) June 21, 2021
Vigil held after Wilton Manors Pride parade accident
Fort Lauderdale mayor expressed 'regret' over initial terrorism claim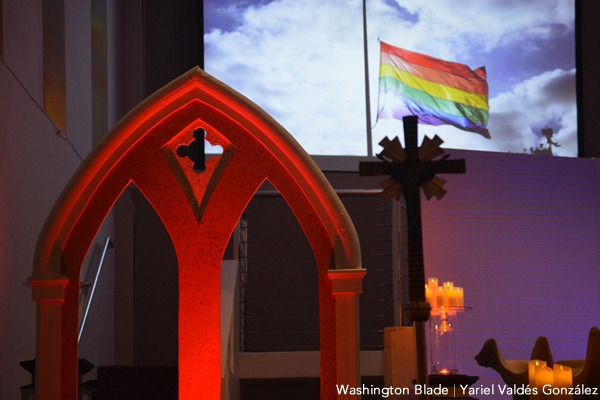 FORT LAUDERDALE, Fla. — More than 100 people on Sunday attended a prayer vigil in the wake of an accident at a Wilton Manors Pride parade that left one person dead and another injured.
The vigil took place at the Sunshine Cathedral in Fort Lauderdale.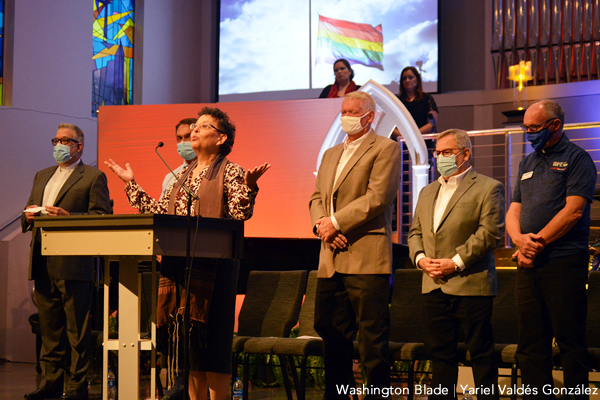 A 77-year-old man who was driving a pickup truck struck two men near the Stonewall Pride Parade's staging area shortly before 7 p.m. on Saturday. One of the victims died a short time later at a Fort Lauderdale hospital.
The pickup truck narrowly missed U.S. Rep. Debbie Wasserman Schultz (D-Fla.), who was in a convertible participating in the parade, and Florida Congressman Ted Deutch.
The driver of the pickup truck and the two men he hit are members of the Fort Lauderdale Gay Men's Chorus. The Fort Lauderdale Police Department on Sunday described the incident as a "fatal traffic crash" and not a terrorism incident as Fort Lauderdale Mayor Dean Trantalis initially claimed.
"As we were about to begin the parade, this pickup truck, this jacked up white pickup truck, dashed across, breaking through the line, hitting people, all of us that were there could not believe our eyes," said Trantalis as he spoke at the vigil.
Trantalis noted the pickup truck nearly hit Wasserman Schultz. He also referenced the arrest of a 20-year-old supporter of former President Trump earlier in the week after he allegedly vandalized a Pride flag mural that had been painted in an intersection in Delray Beach, which is roughly 30 miles north of Fort Lauderdale.
"I immediately knew that something terrible was happening," said Trantalis, referring to the Stonewall Pride Parade accident. "My visceral reaction was that we were being attacked. Why not? Why not feel that way?"
"I guess I should watch to make sure there are no reporters standing by when I have those feelings, but that was my first reaction and I regret the fact that I said it was a terrorist attack because we found out that it was not, but I don't regret my feelings," he added. "But I don't regret that I felt terrorized by someone who plowed through the crowd inches away from the congresswoman and the congressman, myself and others."
Trantalis also told vigil attendees that "I guess we forgive" the pickup truck driver.
"But I regret that his consequences resulted in the death of an individual who was innocent and who was there to have a good time, like the rest of us, and I regret there is a man who is in serious condition … fighting for his life and there," added Trantalis.
Veterans Affairs to provide gender-confirmation surgery reversing 2013 ban
McDonough said that he pledged to overcome a "dark history" of discrimination and expand access to care for transgender veterans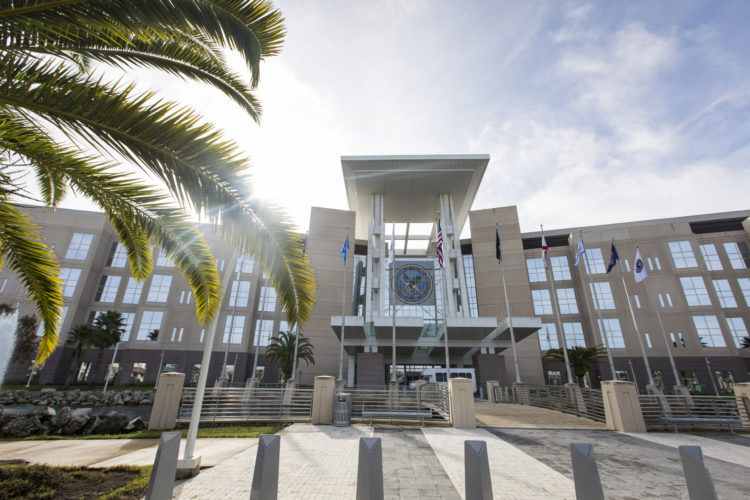 ORLANDO – U.S. Department of Veterans Affairs Secretary Denis McDonough announced his Department is moving to provide gender-confirmation surgery through its health care coverage reversing a 2013 ban on those surgical procedures.
Speaking at a Pride Month event at the Orlando VA Healthcare System Saturday, McDonough said that he pledged to overcome a "dark history" of discrimination and take steps to expand access to care for transgender veterans.
With this commitment McDonough said he seeks to allow "transgender vets to go through the full gender confirmation process with VA by their side," McDonough said. "We're making these changes not only because they are the right thing to do, but because they can save lives," he added.
The process to roll-back the restrictions may take upwards of two years. The federal rulemaking process, expected to begin this summer, will include a period for public comment, spokesman Terrence Hayes told The Washington Post on Saturday.
"This time will allow VA to develop capacity to meet the surgical needs that transgender veterans have called for and deserved for a long time," McDonough said in his remarks. "and I am proud to begin the process of delivering it," he added.
On February 8, 2013, the VA issued a directive that stated that the VA Healthcare System does not provide sex reassignment surgery. This directive sought to clarify a previous VA directive issued June 9, 2011, "Providing Healthcare for Transgender and Intersex Veterans," which established the provision of hormone therapy, gender-related mental health counseling, and other transition-related services through the VA, as well as a mandate that the VA health system provides care "without discrimination and in a manner … consistent with the Veteran's self-identified gender."
"This directive, however, does not include coverage of surgical procedures although the VA does provide transgender veterans with pre- and postoperative care."
The outcome was that the directive(s) effectively prevented transgender veterans from a surgery considered medically necessary by the World Professional Association for Transgender Health.
38 CFR § 17.38 Medical benefits package, is the specific federal code that makes provisions for veterans healthcare, which Section (b) clearly defines as; "Care referred to in the "medical benefits package" will be provided to individuals only if it is determined by appropriate health care professionals that the care is needed to promote, preserve, or restore the health of the individual and is in accord with generally accepted standards of medical practice."
However, 38 CFR § 17.38 does limit care for transgender veteran's stating: "(c) In addition to the care specifically excluded from the "medical benefits package" under paragraphs (a) and (b) of this section, the "medical benefits package" does not include the following: […] '(4) Gender alterations.'"
McDonough noted that changes "will require changing VA's regulations and establishing policy that will ensure the equitable treatment and safety" of all transgender veterans.
"There are several steps to take, which will take time. But we are moving ahead, methodically, because we want this important change in policy to be implemented in a manner that has been thoroughly considered to ensure that the services made available to veterans meet VA's rigorous standards for quality health care."
In a study related to the 2011 and 2013 directives, the VA noted that research showed that the transgender population in general experiences severe physical and mental health disparities, compared to the cisgender population, including high rates of HIV, suicidality, depression, anxiety, and mental health-related hospitalization.
Studies have found that these disparities are even more glaring among transgender veterans. In a survey of transgender veterans and transgender active-duty service members, transgender veterans reported several mental health diagnoses, including depression (65%), anxiety (41%), PTSD (31%), and substance abuse (16%).  In a study examining VHA patient records from 2000 to 2011 (before the 2011 VHA directive), the rate of suicide-related events among veterans with a gender identity disorder (GID) diagnoses was found to be 20 times higher than that of the general VHA patient population.
McDonough acknowledged the VA research pointing out that in addition to psychological distress, trans veterans also may experience prejudice and stigma. About 80 percent of trans veterans have encountered a hurtful or rejecting experience in the military because of their gender identity.
"LGBTQ+ veterans experience mental illness and suicidal thoughts at far higher rates than those outside their community," McDonough said. "But they are significantly less likely to seek routine care, largely because they fear discrimination.
"At VA, we're doing everything in our power to show veterans of all sexual orientations and gender identities that they can talk openly, honestly and comfortably with their health care providers about any issues they may be experiencing," he added.
All VA facilities have had a local LGBTQ Veteran Care Coordinator responsible for helping those veterans connect to available services since 2016.
"We're making these changes not only because they are the right thing to do but because they can save lives," McDonough said. He added that the VA would also change the name of the Veterans Health Administration's LGBT health program to the LGBTQ+ Health Program to reflect greater inclusiveness.
Much of the push for better access to healthcare and for recognition of the trans community is a result of the polices of President Joe Biden, who reversed the ban on Trans military enacted under former President Trump, expanding protections for transgender students and revived anti-bias safeguards in health care for transgender Americans.
U. S. House Veterans' Affairs Committee Chairman Mark Takano, D-CA, who is openly gay, issued a statement applauding McDonough's actions.
"Veterans in need of gender confirmation surgery should not have to seek healthcare outside of the VA health system or navigate complicated processes to get the care they need," Takano said. "VA must be inclusive of all veterans who have served, regardless of their identity."
The Chairman of the Senate Veterans' Affairs Committee, Jon Tester, D-MT also approved of the expansion of health care offerings for trans veterans.
"Every service member and veteran deserves equal access to quality care from VA, and this includes our LGBTQ+ veterans," Tester said in a statement. "We must reaffirm our commitment to making VA a more welcoming place for everyone who fought to protect our freedoms."
Gina Duncan, director of transgender equality for the statewide LGBTQ civil rights organization Equality Florida, told the Orlando Sentinel that her agency was "thrilled to have allies at the highest level of government" and noted the contrast with recent moves by the Florida Legislature and Gov. Ron DeSantis to limit transgender youth participation in school sports.
"In a moment of fierce state and local backlash against the transgender community, this move by the Biden Administration is a reminder that elections matter," Duncan said. "Support for transgender veterans and the lifesaving healthcare they need to live authentically is a critical component to fulfilling our nation's promise of caring for those who've served."