Queery: Zack Ament
A pioneer in LGBT sober living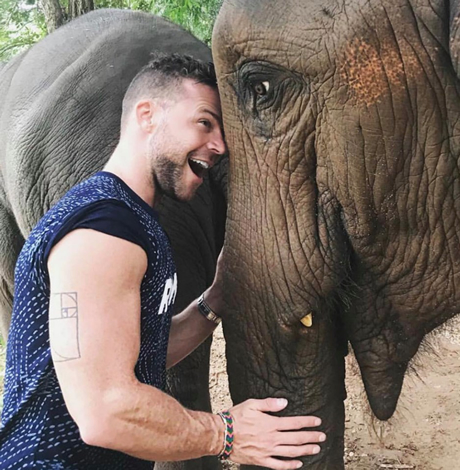 Zack Ament's youth, beaming smile, and carefree laugh are merely a delightful surface of a truly purposeful character. I think of him as an old soul and a spiritual warrior in stealth mode. His modesty and jovial persona may camouflage these traits but what lies beneath is wisdom and it runs deep.
If you're in bad spirits, Zack will pick up on it and hone in with self-effacing, warm charm. He'll listen and probably land in with some of the best advice you've heard that will leave you feeling better. It's just who he is. Friends can count on him for that. I know this first-hand because he's helped me on a number of occasions when I thought things were hopeless.
This wisdom is inherent to who he is as a good human but his personal story refined him further. He's been in the foxhole like the rest of us. When I first met him Christmas of 2010, he was fresh off being a hot mess. He had just two days sober somewhere shy of his twenty-first birthday. He said he was done fucking around and didn't want to hide what it was like either. One of my first memories of our friendship was going to Kinkos with him to blow up his mugshot photo from a previous arrest for disorderly conduct. His face was bloated and eyes bloodshot. He was not "a vision for you." He looked like Elijah Wood in a tragic afterschool special. He'd been through hell and in classic self-effacing Zack fashion shared this "glamour shot" whenever he told his story to a group of fellow recovering alcoholics. He was serious about turning his life around and being a better person.
For the last nine years, I've been watching him do just that. Not only as a man, but as a professional. Several years ago, he and his husband embarked on a career with others to run a recovery program to help people kick addiction. I believe he sets a good example in his business while keeping that same upbeat, honest spirit I loved about Zack the day I met him in those early days of recovery. He's found his calling and through it success; without changing who he is.
Simply put, Zack is one of the good guys.
How long have you been out and who was the hardest person to tell?
I came out when I was 16.  My parents were the people I most struggled with telling.  Not only were they the first people I told—so I had difficulty finding the right words—but I also felt badly for keeping such a big secret from them for so long.
Who's your LGBT hero?   
When I was in middle school, the only gay kids I knew were these two twin brothers two grades ahead of me.  They would set up a boombox during recess and sing, dance, and do acrobatics to the Spice Girls. I went to a private school in Brentwood, so you'd think more kids would have been out in the 90's, but these two were literally the only ones.  And they were so unapologetically themselves. So they are definitely two of my LGBT heroes wrapped up in one set of twins.
What's Los Angeles' best nightspot, past or present?   
Honestly, at night you can find me out with friends to a long dinner and the movies, or at home with Postmates, a book, dog and husband.  Nightspots interest me less these days because I have found that I prefer to wake up rather early—especially weekends for what I like to call "Self Care Saturdays" and "Self Care Sundays".
Describe your dream wedding.   
On November 11, 2017, I married the love of my life.  My parents walked me down the aisle, my dad cried, and I said "I DO!" in front of 150 of our friends and family.
What non-LGBT issue are you most passionate about?   
One non-LGBT issue that I am passionate about because it hits super close to home is the opioid epidemic.  Across the US, almost 120 people are dying a day from opioids. When I speak to the older generations of LGBT men and women, I often have conversations about the AIDS crisis, and how these men and women lived in fear and sadness watching their loved ones around them die.  This is happening today. Addiction is killing wonderful people at an alarming rate, plaguing our communities and destroying families.
What historical outcome would you change?   
Trump.  And every inhumane decision he has made since taking office; law that discriminates against LGBT people, very specific action taken to discriminate against transgender people, actions that have separated children from their parents in a thoughtless and frantic attempt to make his mark on immigration issues.  I recently saw that law now provides American people to actually and legally adopt migrant children whose parents have been deported without informing the children's parents.
What's been the most memorable pop culture moment of your life-time?   
Well, I did just dress up as Kathy Griffin holding Donald Trump's bloodied, severed head for Halloween.  I wouldn't necessarily say that's my most memorable pop culture moment, but it's definitely the most easily recalled pop-culture moment for me right now.
On what do you insist?   
That the dog be allowed to sleep in bed with us.
What was your last Facebook post or Tweet?   
My last Facebook post was a thank you to all the guests who attended a fundraiser I organized for addiction prevention.
If your life were a book, what would the title be?   
… I'd need a ghost writer for this one
If science discovered a way to change sexual orientation, what would you do?       
No way.  There are several reasons why I love being a gay man.  Some reasons, I probably shouldn't say publicly… But one thing I can say here is that I have had some very unique opportunities to grow as a human and understand the world around me through the various obstacles life has handed me.
What do you believe in beyond the physical world?   
I believe in the laws of karma and unconditional love.  I believe in prayer and listening to the universe or God through meditation.
What's your advice for LGBT movement leaders?   
Be louder.  Insist that we come together more.
What would you walk across hot coals for?   
Friends and family.  And any country with beaches, cliff diving and monkeys.
What LGBT stereo-type annoys you most?   
That transgender people live crazy lives because of what we see in the media.
What's your favorite LGBT movie?   
Beginners
What's the most overrated social custom?   
I'm not super into small talk these days
What trophy or prize do you most covet?

… a PhD
What do you wish you'd known at 18?   
That adults are just older kids
Why Los Angeles?   
I was born here, the weather is great, and we have it all in a close proximity to us; city, beaches, skiing, liberals, entertainment, and fun.
The ultimate guide to queer gift giving
Perfect presents for everyone from roommates to soulmates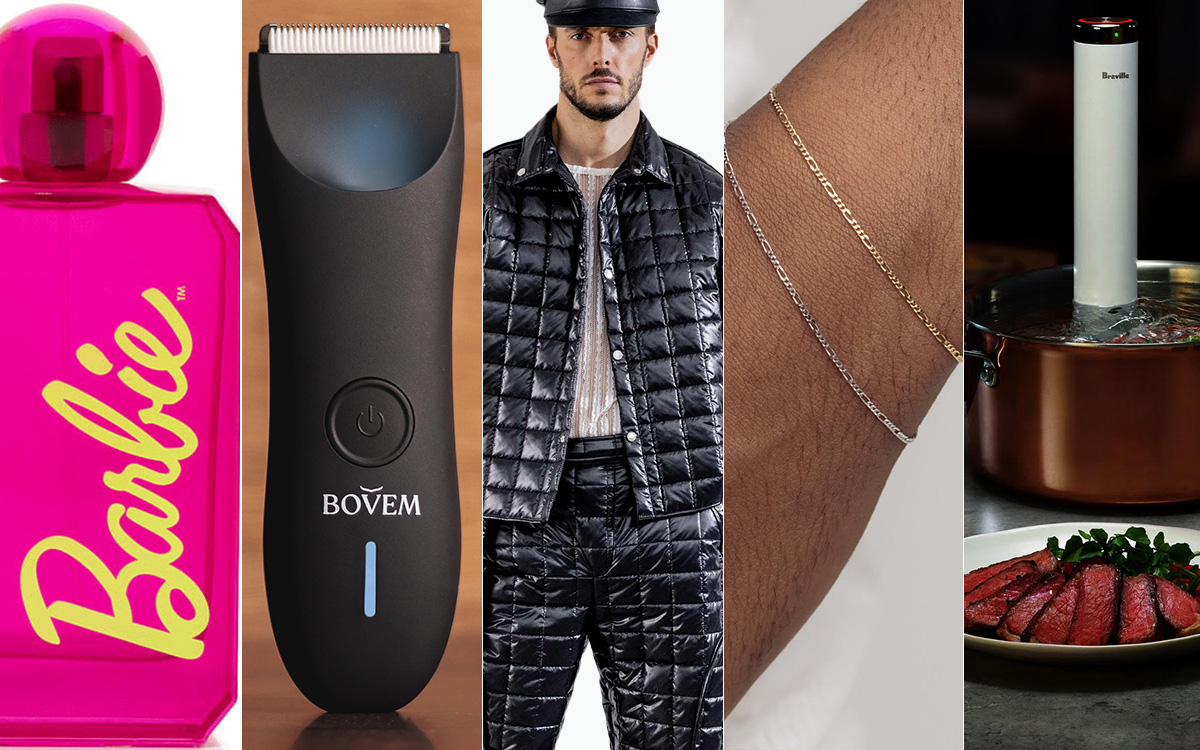 Searching for special deliveries for that special someone? Consider these elf-approved, consciously curated presents perfect for everyone from roommates to soulmates.
---
Star Wars Home Collection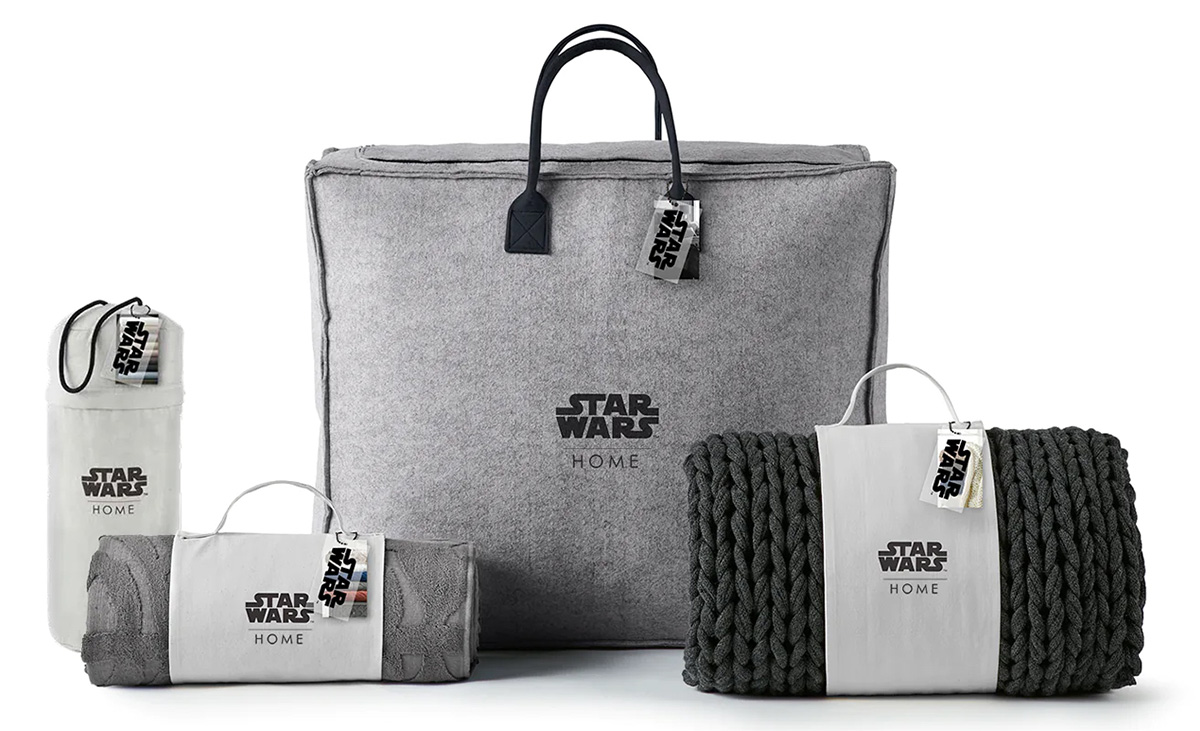 Movie nights in bed get a comfort upgrade from the Force – for those who uphold Jedi code in the streets but embrace the Dark Side in the sheets – with Sobel Westex's Star Wars Home Collection, five- to seven-piece twin, queen and king sets suitable for either alliance. Cop a bootleg of the infamous "Star Wars Holiday Special" (legal copies don't exist, nor has it been rebroadcast since its one-and-only airing in 1978) and settle in for a snacky screening with premade Johnson's Popcorn (a Jersey Shore staple) or Pop 'N Dulge's DIY gourmet kits. SobelAtHome.com, $350-$390; JohnsonsPopcorn.com, $27+; PopNDulge.com, $23
---
Bird Buddy Smart Feeder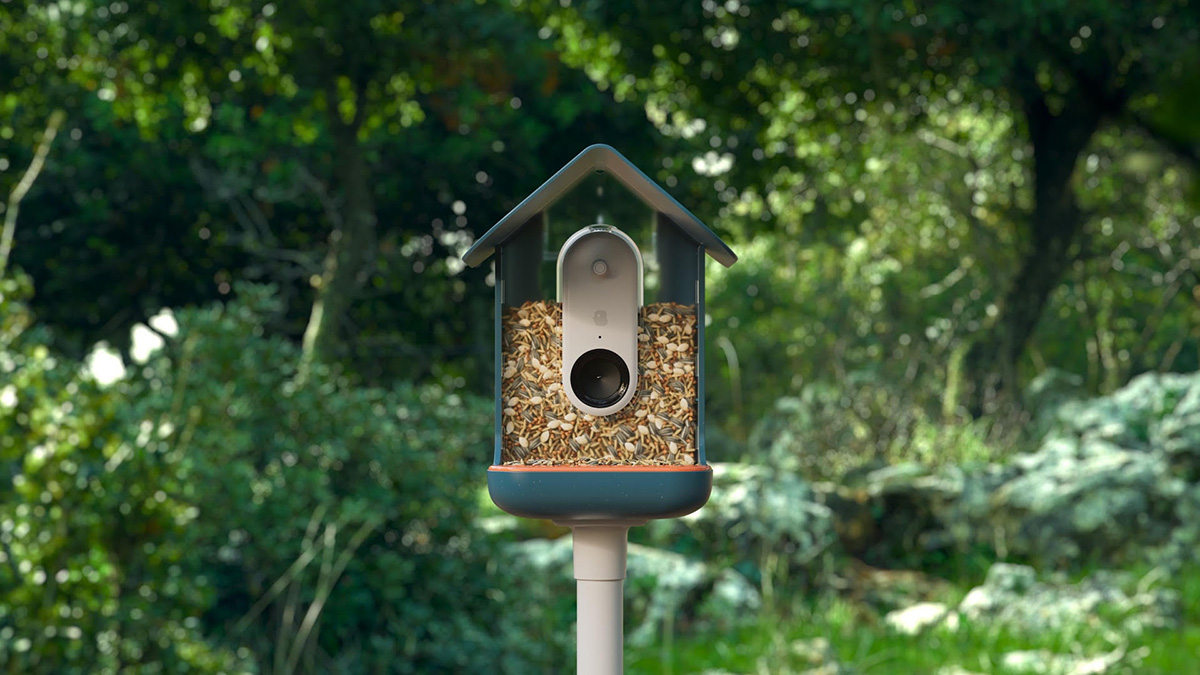 Avian enthusiasts get up close and semi-personal with feathered friends thanks to the Bird Buddy smart feeder that allows safe viewing via a solar-powered, app-enabled camera, along with adorable add-ons like a suet ball holder and three-in-one nutrition set to keep the neighborhood's population happy and healthy. MyBirdBuddy.com, $299-$415
---
Link x Lou Permanent Jewelry Pop-Ups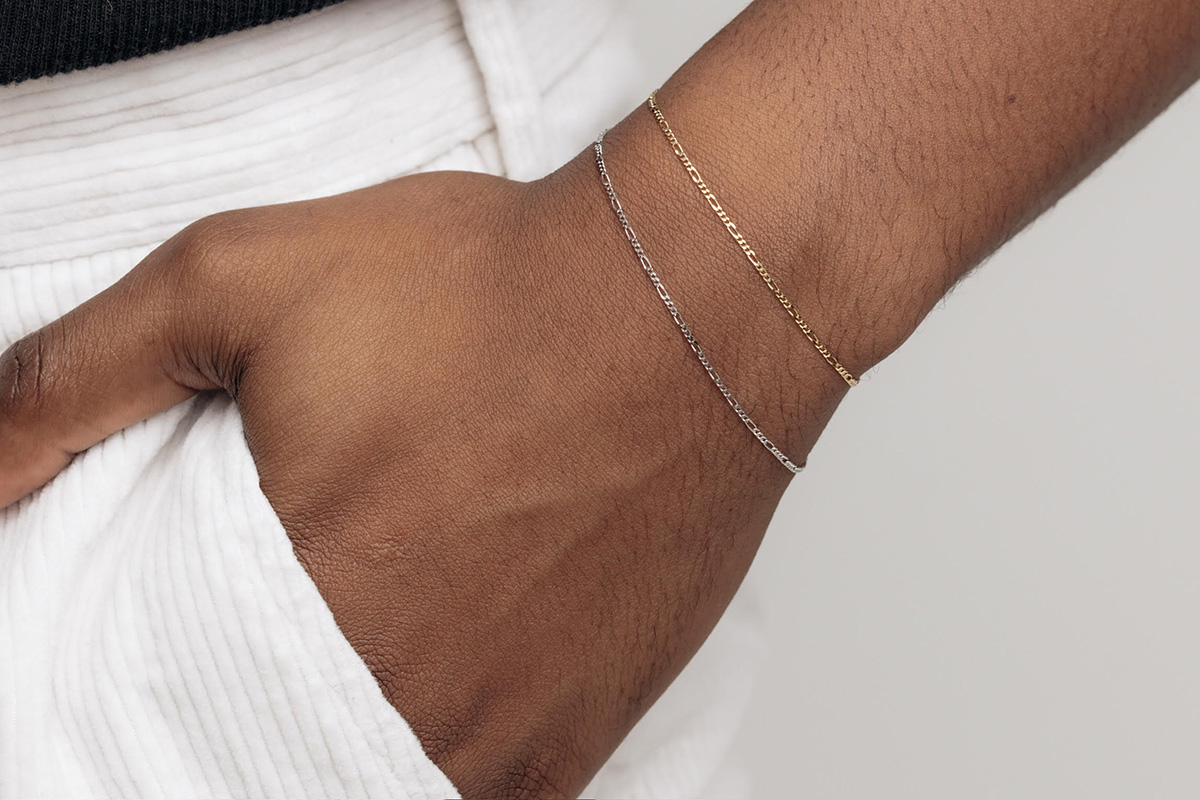 Jewelry – but make it an experience. That's the premise behind Link x Lou, a quick-fitting accessory service providing recipients with in-person appointments for custom-linked, clasp-less 14-karat white- and yellow-gold necklaces, bracelets, anklets, and rings that wear until they're worn out. Money's on 'em lasting longer than the situationship you've got goin', but may the odds be ever in your favor. LinkxLou.com, $55-$500
---
Orttu Shelton Puffer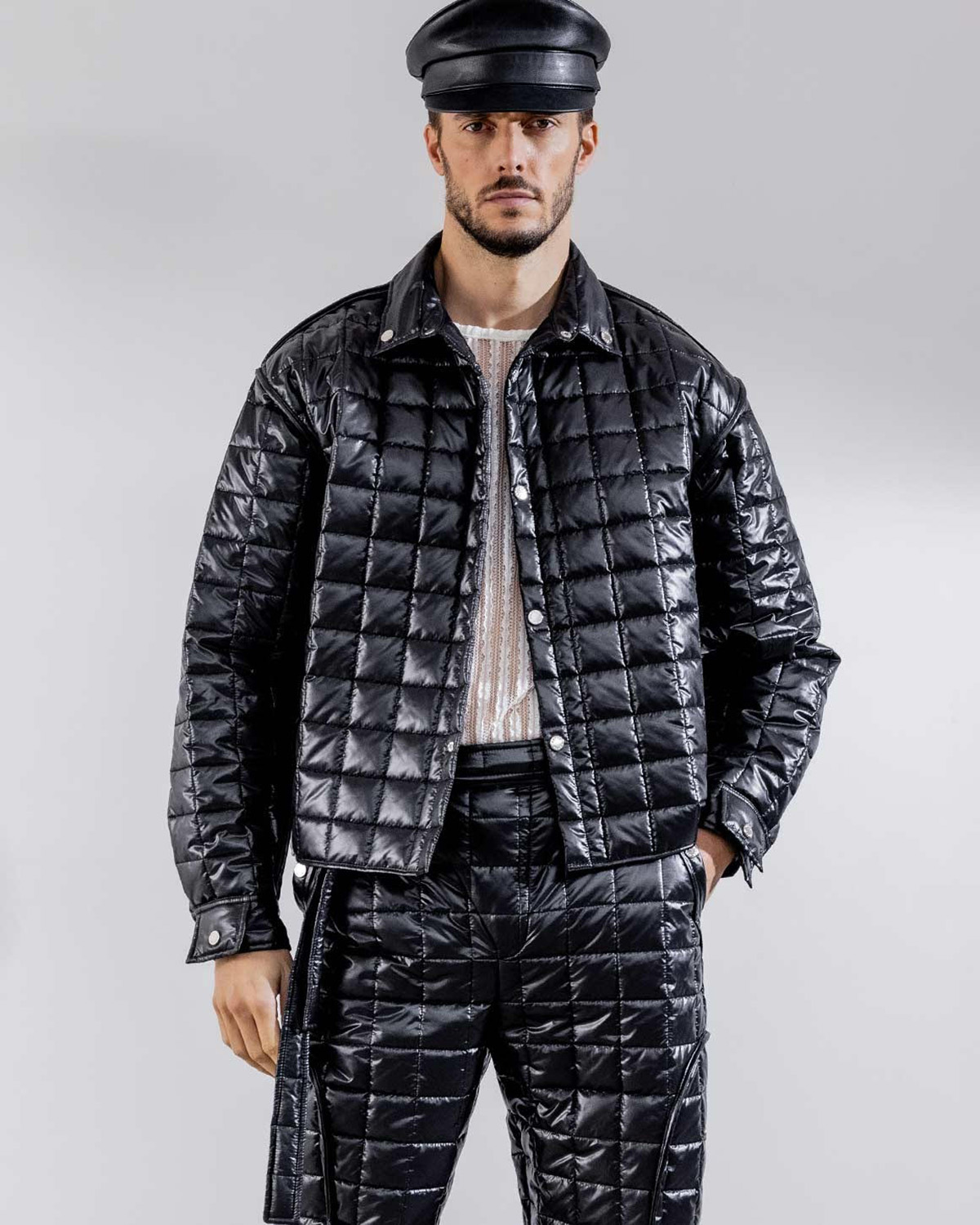 Guess who's coming to dinner? It's you as an alt-timeline Tom of Finland in Orttu's fully quilted, oversized Shelton Puffer comprised of double-layered high-sheen fabric and press-stud fastening that results in a slick style statement vers-er than you are. Orttu.com, $203
---
Winter Discovery Mini Scented Candle Set

Apotheke takes the guesswork out of choosing just the right ambiance-inducing aroma with its Winter Discovery Mini Scented Candle Set, featuring six fragrant two-ounce tins in seasonal smells that include birchwood apple, black cypress, blackberry honey, cardamon chestnut, charred fig, and firewood (with a combined 90-hour burn time), and packaged in a nostalgically illustrated gift box accentuated by festive gold detailing. ApothekeCo.com, $64
---
Polaris General 1000 Sport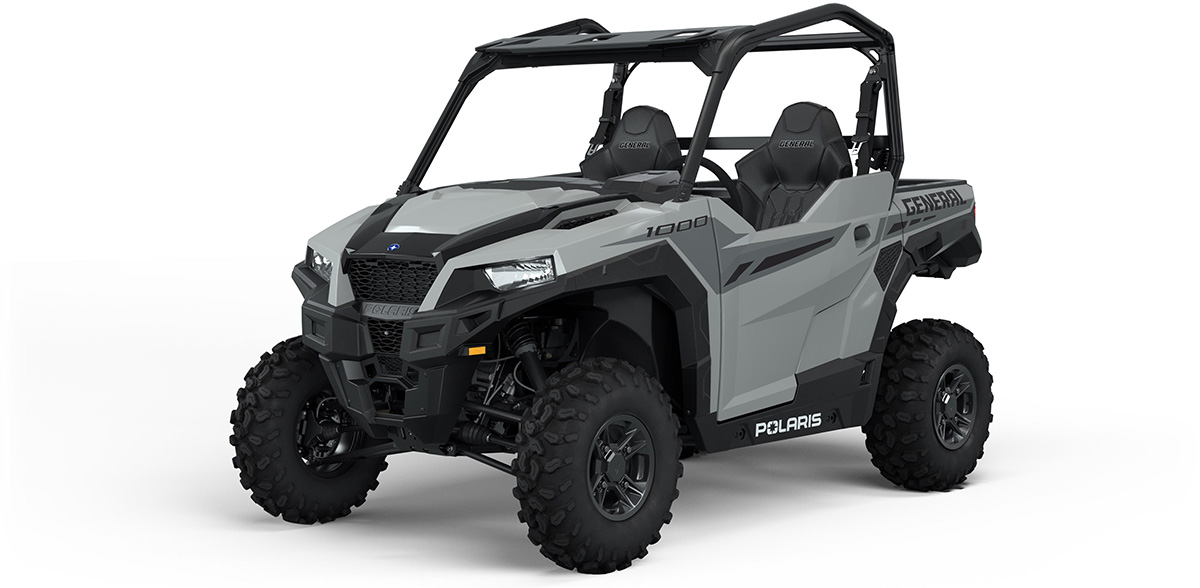 Resort communities across the country have adopted golf carts as a preferred mode of transportation, and you can establish yourself as a local baddie in Polaris' General 1000 Sport – in ethereal colorways like ghost gray – equipped with a four-stroke DOHC twin-cylinder engine, 100 horsepower, 1,500-pound hitch-towing capacity, and enough street cred for Boomers to shake their fists at. Polaris.com, $17,500+
---
'Arquivistas' Crystal Book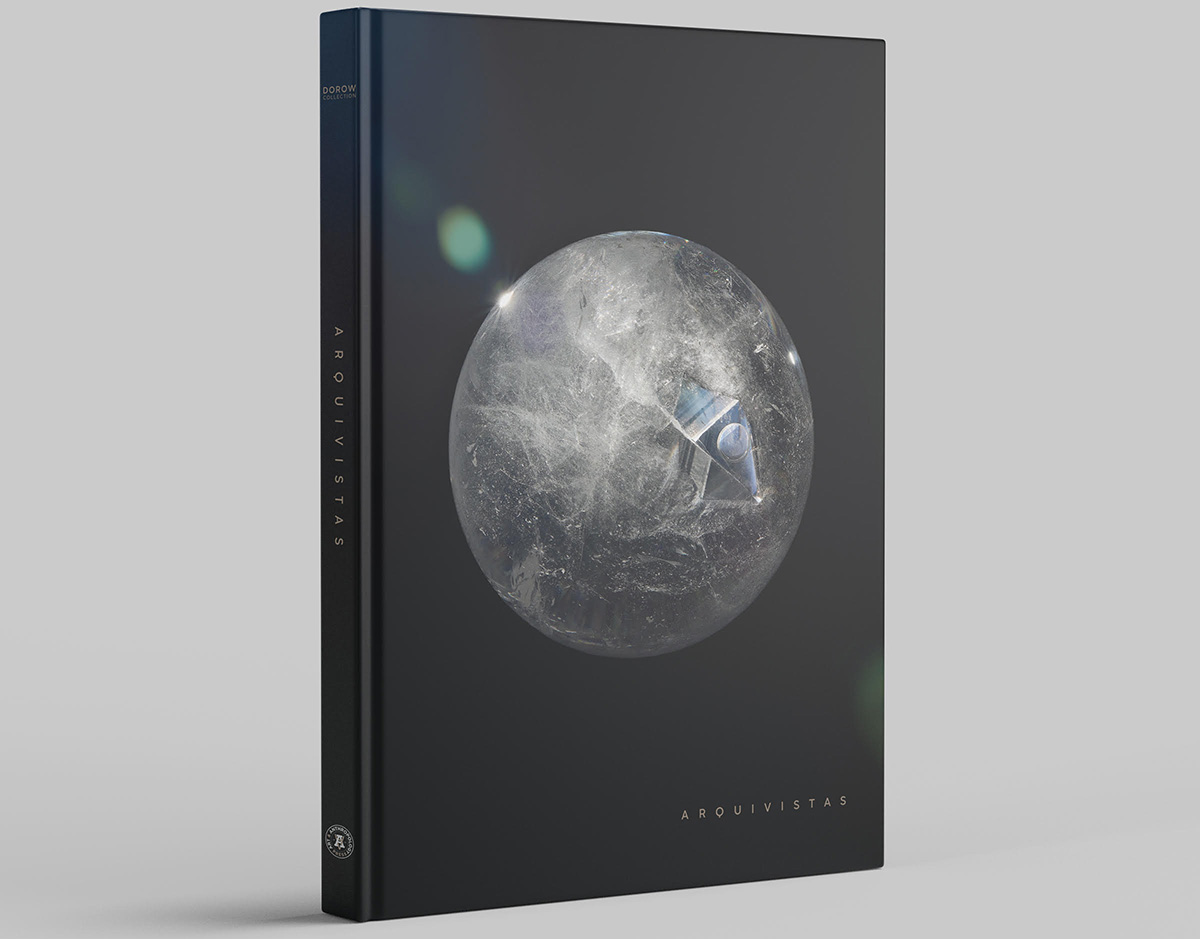 Brazilian crystal devotee Tatiana Dorow has curated an impressive collection of more than 1,000 rare and exquisite minerals – ranging from one ounce to over 5,000 pounds – the comprehensive record of which is now compiled in the sizable coffee-table tome "Arquivistas" (Portuguese for archivist) that's sure to satisfy, delight, and provide endless holiday-party talking points to the New Agers in your life. (You know they will.) ArtAndAnthropologyPress.com, $350
---
Bovem Globe Trimmer 2.0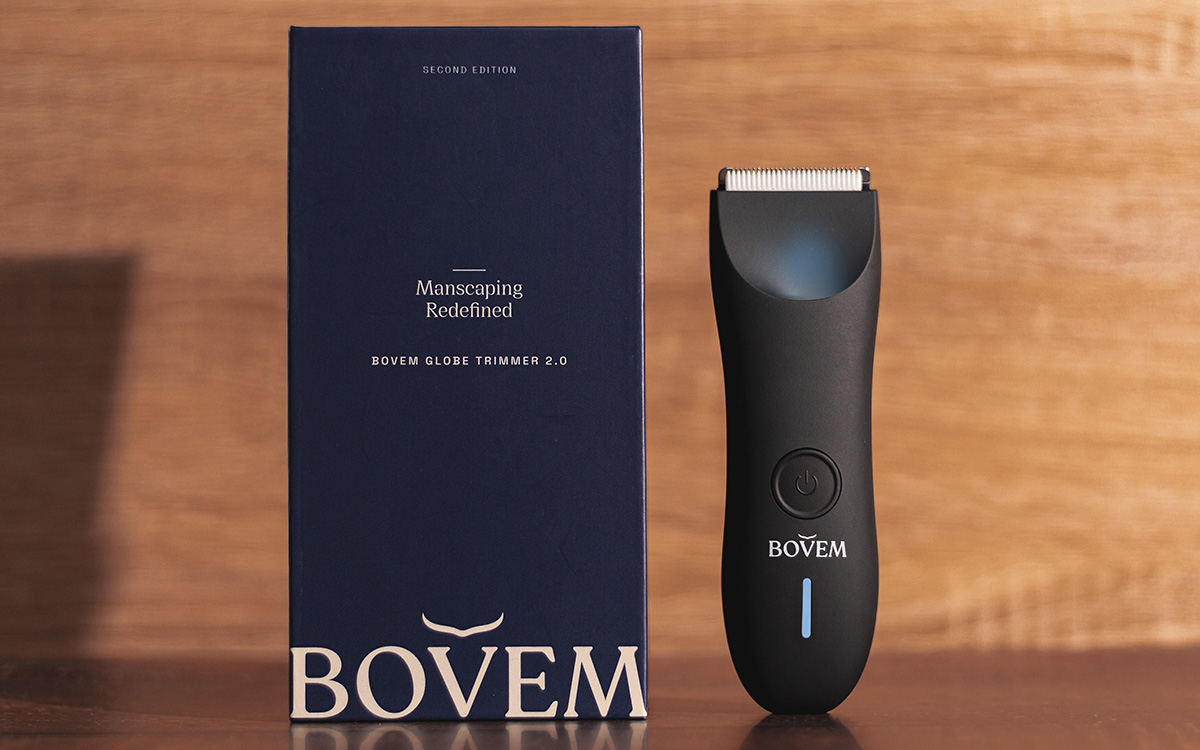 There are plenty of manscaping tools on the market, but perhaps none are designed with your delicate bits in mind like the handsome second-gen Bovem Globe body and groin trimmer with its ergonomic textured grip, powerful 6500 RPM with low vibration, varying guards, and replaceable TrimSafe blades that tidy you up without cutting skin or pulling rough hair. Deck the halls! – no more bloody Christmas balls. Bovem.co, $60-$87
---
Lexington Glassworks Decanter Set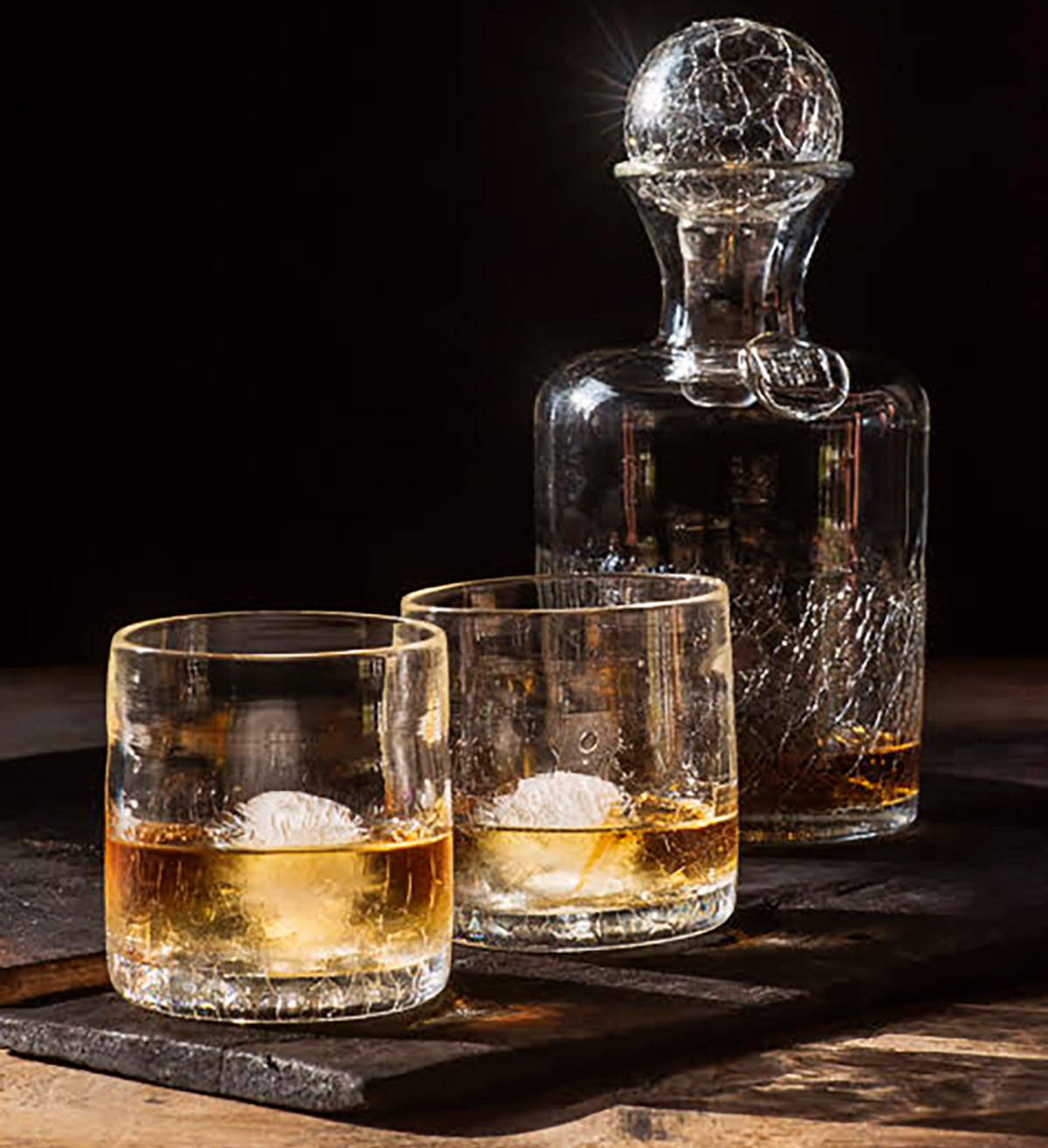 Pour one out from Lexington Glassworks' hand-blown whiskey decanter, each one individually crafted in the company's Asheville, N.C., studio and detailed with an elegant crackle finish that lends an air of sophistication to any home bar cart. Pair with a set of LG's complementary rocks glasses, in the same distinguished style, for a cherished gift. LexingtonGlassworks.com, $280
---
Joule Turbo Sous Vide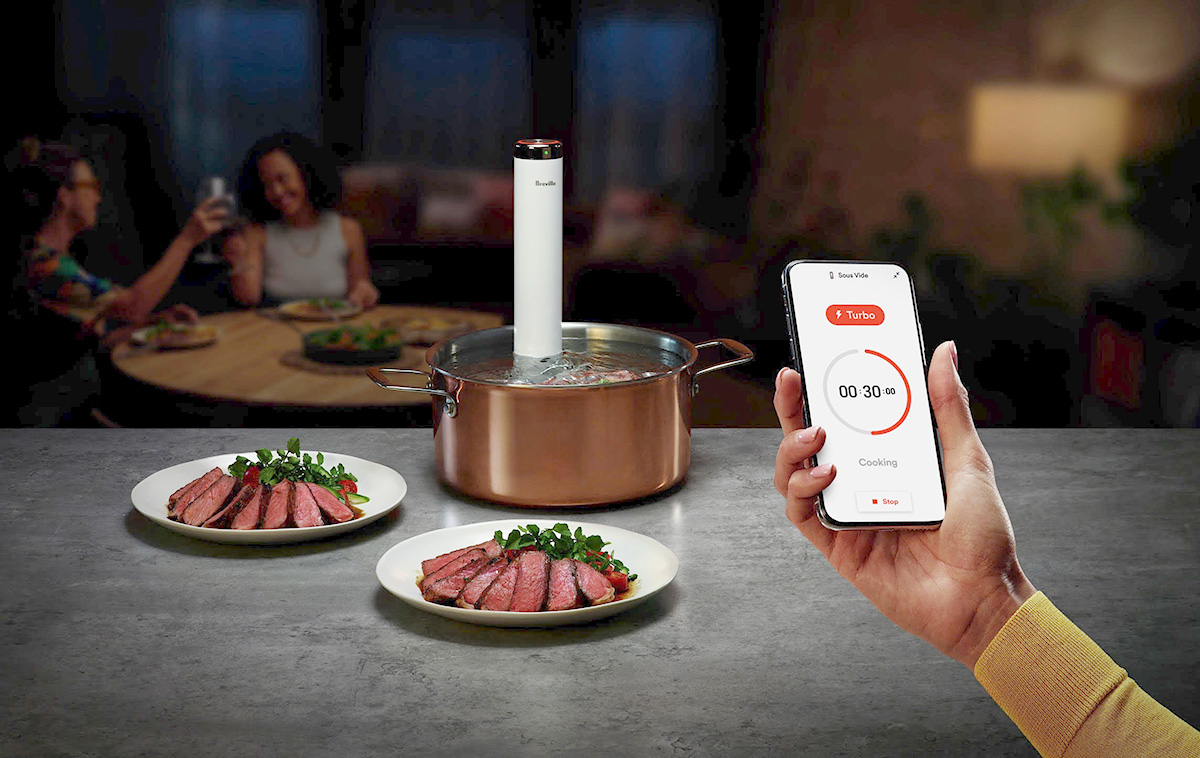 Your fave chefs' autopilot cooking technique hits home countertops in Breville's sleek Joule Turbo Sous Vide stick, which cooks seasoned-and-bagged meats and veggies to a faster-than-ever optimal internal temperature (unattended, no less) before a lickety-split sear and serve results in restaurant-quality dishes deserving of at least a couple Michelin stars for your minimal-mess kitchen. Breville.com, $250
---
Outlines Shower Liner System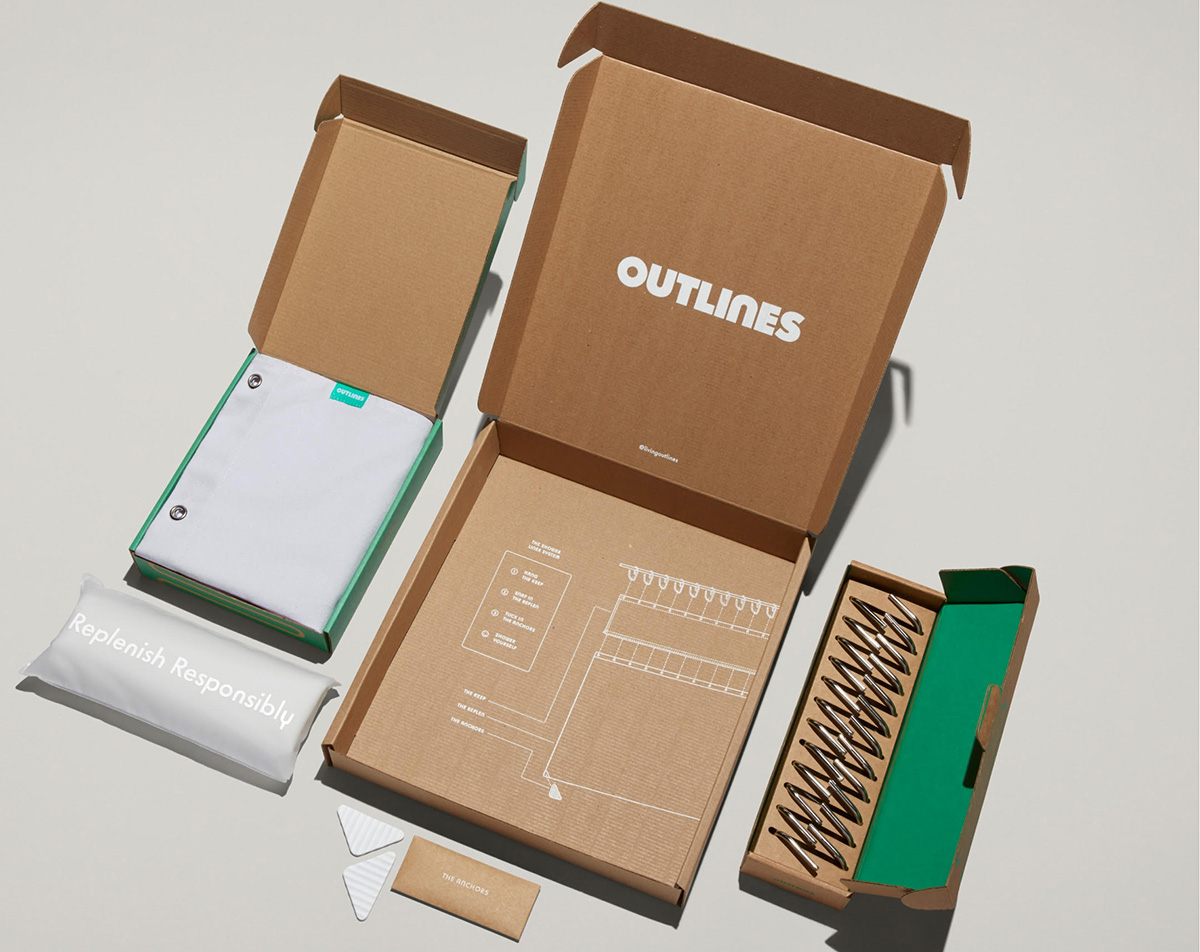 Holiday hosts can practice responsible replenishment amid our planetary plastic-waste crisis when you gift Outlines' thoughtfully designed Shower Liner System that provides users with a machine-washable cotton top piece and fully recyclable bottom to replace when it's time to ditch the grime. Set it and forget it with three-, six- or nine-month auto-deliveries. LivingOutlines.com, $50
---
Barbie Perfume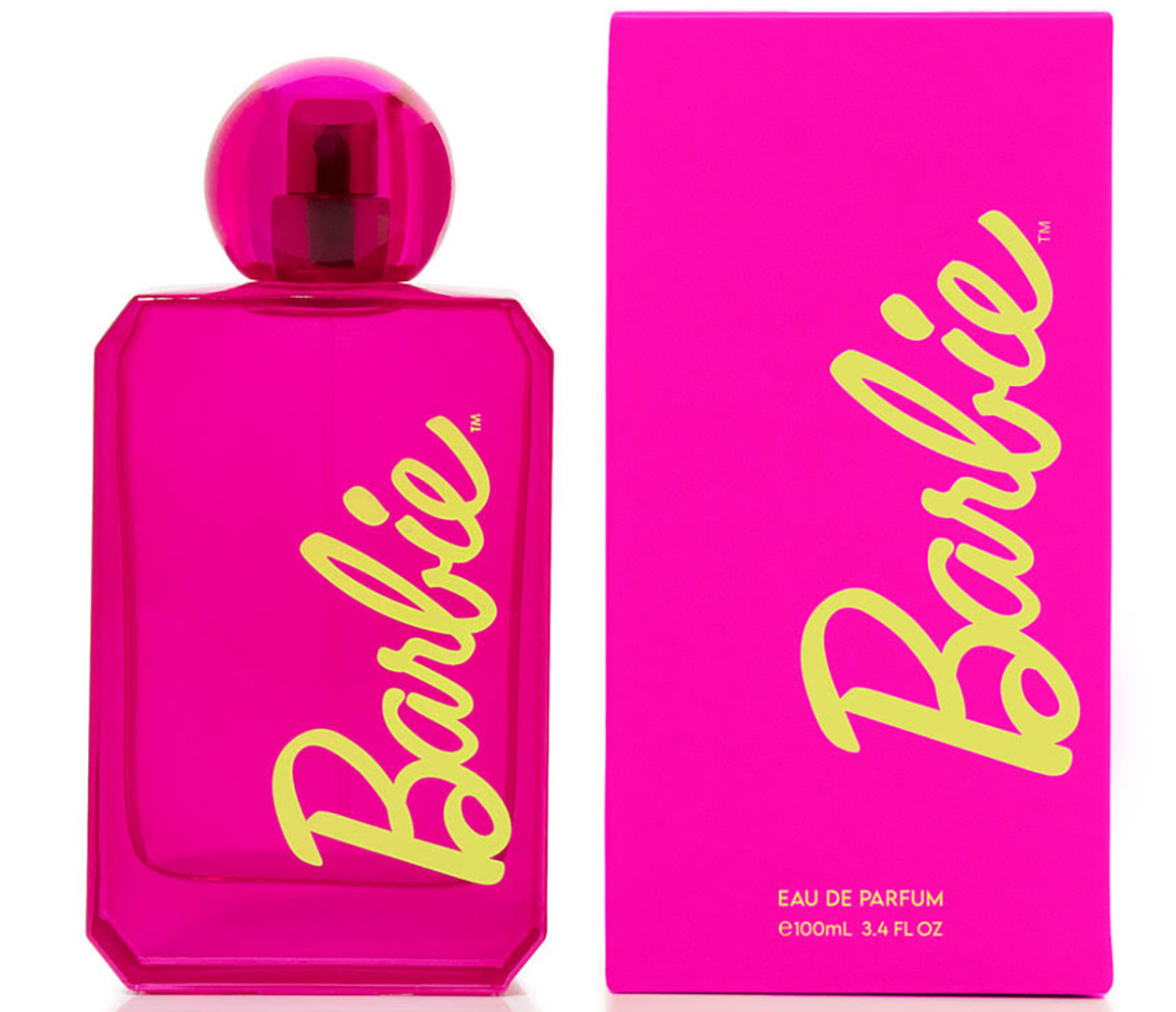 Fight the patriarchy doused in Barbie's sweet-and-fresh fragrance that, from top to bottom, features notes of strawberry nectar and red cherry, peony and pink magnolia, and sandalwood and soft musk for an extraordinary scent that's more than Kenough. DefineMeCreativeStudio.com, $65
---
AiRROBO Pet Grooming Vacuum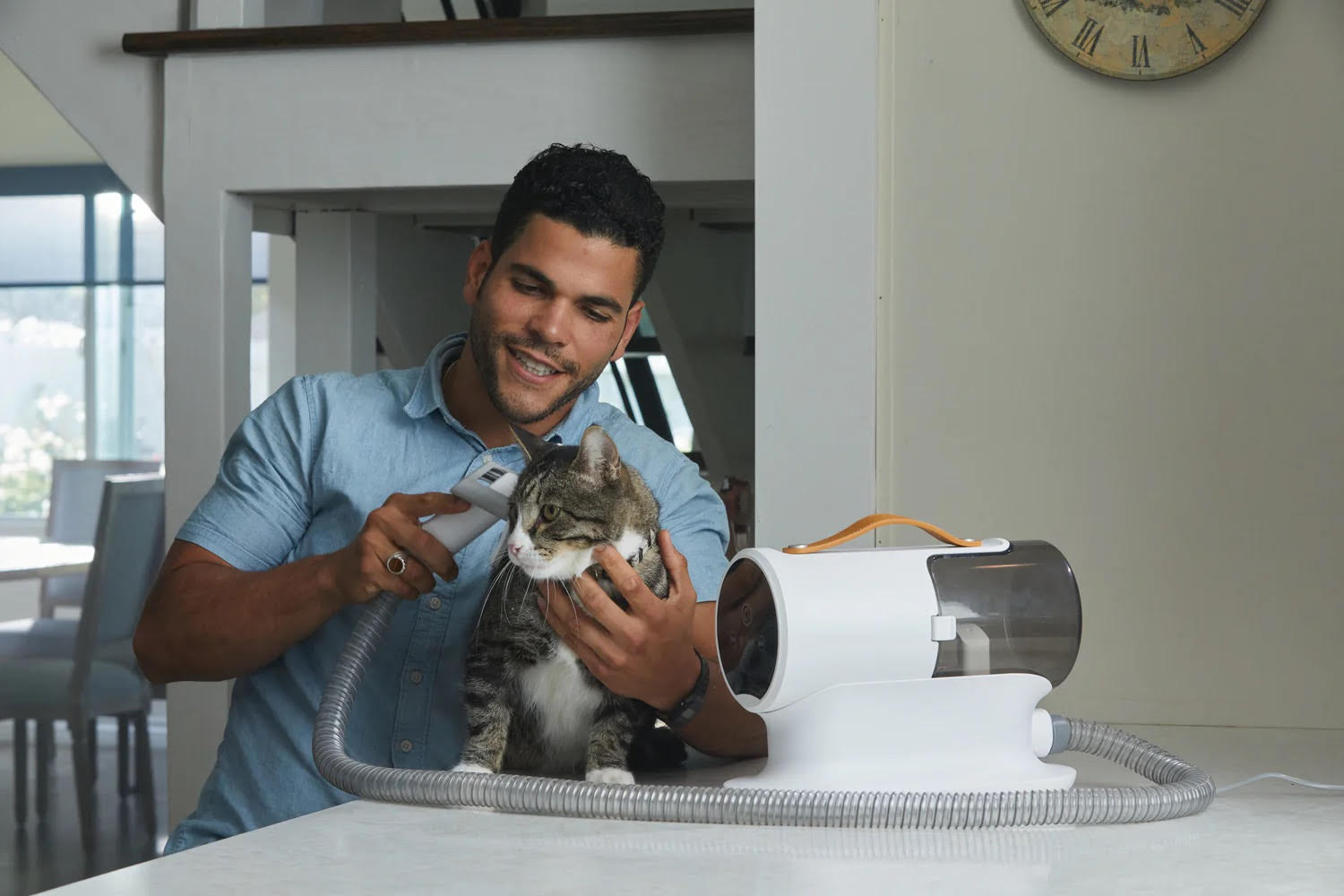 Posh pets enjoy salon-style luxury in the comfort of their homes when treated to a grooming session by the AiRROBO vacuum (think Flowbee for cats and dogs), a five-tool, one-stop solution for keeping furbabies' hair, dander, allergens and mites to a minimum. The portable pamperer includes an electric clipper, crevice and de-shedding tools, and grooming and cleaning brushes housed in a space-saving, HEPA-filtered capsule. US.Air-Robo.com, $110
---
Aura Smart Sleep Mask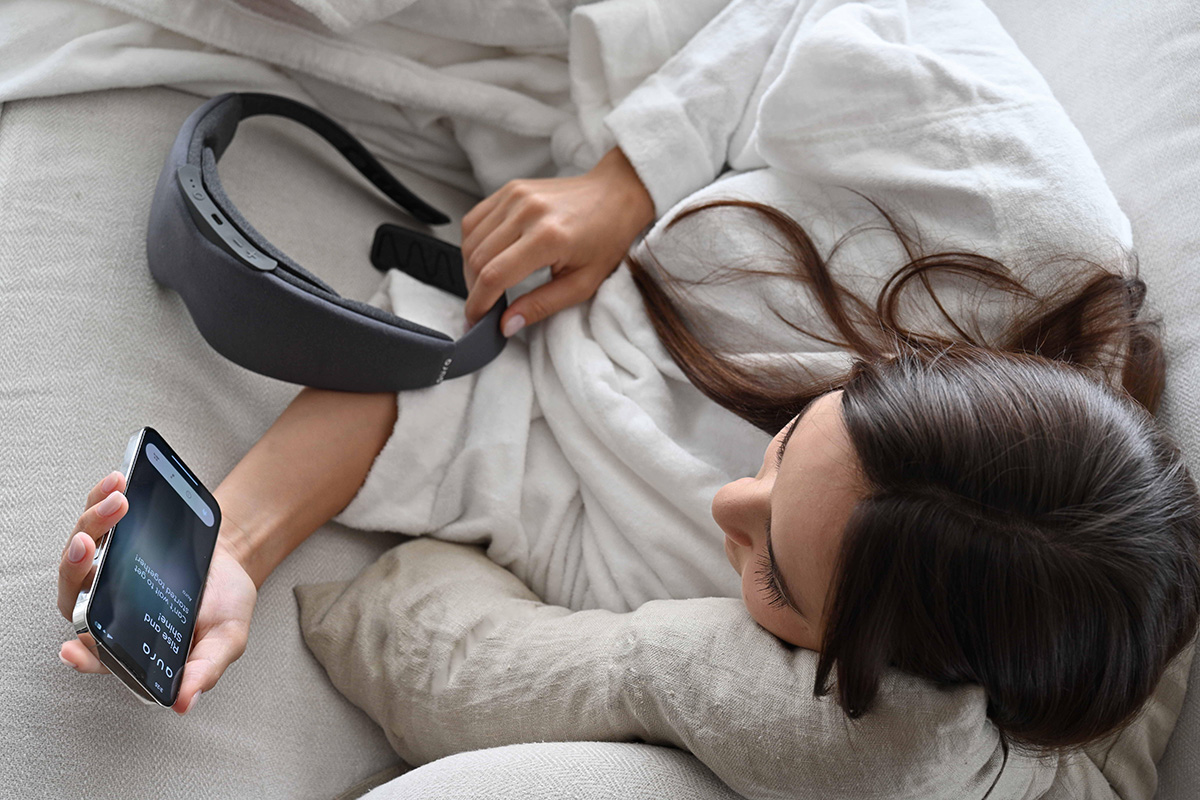 What does the future of total relaxation and deep sleep look like? Blackout darkness and complete serenity in a dream-state sanctuary when you spend your nights in the Aura Smart Sleep Mask with built-in speakers for guided meditation and snooze-inducing ASMR, zero-pressure eye cushioning, and light and sunrise therapy to help you wake rested and refreshed at home and (especially) away. Indiegogo.com, $190
---
Mikey Rox is an award-winning journalist and LGBTQ lifestyle expert whose work has been published in more than 100 outlets across the world. Connect with Mikey on Instagram @mikeyroxtravels.