Filmmaker Arthur Dong talks representation, intersection, and Hollywood in new book
"Hollywood Chinese: The Chinese in American Feature Films"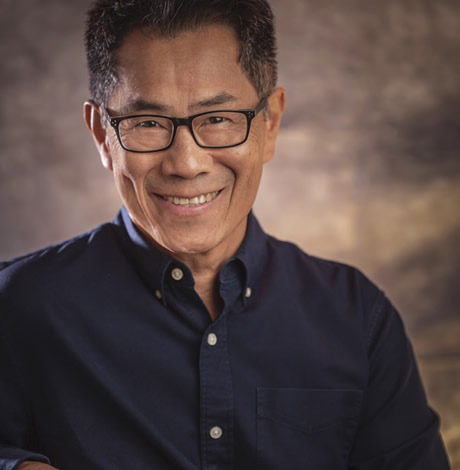 If any proof is needed of the intersectionality of the LGBT community, look no further than award-winning filmmaker Arthur Dong.
As a gay Chinese American (he's a native of San Francisco's Chinatown), Dong is keenly aware of each of his identities – something that has informed his work, not only an award-winning documentary filmmaker, but as a historian, author and curator whose work centers on Asian American, and LGBTQ stories.
His first book, "Forbidden City, USA: Chinatown Nightclubs 1936-1970," received the American Book Award. Now, he's followed it up with "Hollywood Chinese: The Chinese in American Feature Films," a comprehensive yet intimate look at the Chinese American role and influence in Hollywood.
From some of the earliest films set in America's Chinatowns to the contemporary artists remaking the face of Hollywood, Dong takes the reader on a guided tour of Chinese American film history, from the hyper-stereotyped portrayals of Chinatown Tong Wars to the exoticized romances starring glamorous actresses like Anna May Wong and Nancy Kwan. He highlights the issues and challenges of Hollywood's history. Filled with extensive imagery from the author's extraordinary personal collection, the book unearths hidden gems from film history, bringing to light the work of Chinese and Chinese American artists whose work in film around the world has been all but lost to history, and enhancing his narrative with extensive interviews with Hollywood actors, directors, and producers, including Ang Lee, Nancy Kwan, Justin Lin, James Hong, Joan Chen, Wayne Wang, and David Henry Hwang, and writer Amy Tan.
We talked to Dong about his book, and why he believes the history it presents is relevant to everyone, and not just the Chinese American or Asian American communities. Read our conversation here, and then pick up a copy of his book, now available from Angel City Press, to peruse it for yourself.
LAB: Your book is obviously intended, first and foremost, to record and preserve these histories while also bringing them into wider public attention. Were you trying also trying to offer a particular perspective on them?
AD: There wasn't one definitive perspective, it's a complex story to tell – but to simplify, you could say I wrote my book as a film lover and a film historian first, and then as an Asian American and a gay Asian American as well. To be specific, I wanted to inject Chinese American stories as an integral part of American film history, which they haven't really been on the whole. I wanted to fill that void. As a member of the gay community, I wanted to integrate that aspect too. With my work, wherever I can, I try to infuse a LGBTQ sensibility, and in this book, I was able to do that, both subliminally and through the story of someone like Esther Eng, who was a filmmaker that lived and worked openly as a lesbian in the thirties and forties – which is incredible, when you think about it, especially within the confines of the Chinese American community in San Francisco. I also wrote about growing up in San Francisco Chinatown and watching Chinese language films where cross-dressing by actors was a norm, and how that affected my feelings about gender fluidity. In my selection of images, I emphasized same-gender attraction when possible, for example the poster from Ang Lee's "Brokeback Mountain"; I didn't choose the more widely-used poster where the men are facing different directions, but rather the poster where they're embracing to show their affection for each other.
LAB: You also look at Hollywood's history of "yellowface" performances by white actors in Asian roles, like the infamous case of "Breakfast at Tiffany's, where Mickey Rooney gave a heavily-stereotyped performance as Audrey Hepburn's Japanese landlord.
AD: That was a comical portrayal, and it provides an easy excuse for the producers to say, "Well, this was just a comic character, we didn't know what we were doing." In the book, I'm trying to trace are the more subtle yellowface portrayals, like the ones in "The Good Earth," where MGM Studios and the producer, Irving Thalberg, really tried to create a sensitive portrayal of the Chinese. They cast the main characters in yellowface, but in the thirties, this was common practice – this was what Hollywood did. In 1937, when the film was released, a San Francisco Chinese American publication, "The Chinese Digest," actually endorsed it as a good chance for Americans to get a more sensitive look at what the Chinese were all about. So, in historical context we can see that not only did mainstream white Americans embrace "The Good Earth," some of the Chinese American community did, as well.
We look at some of these portrayals, and we say, "Well that's just ridiculous, how did that happen?" There was a reason for it, and I think that's important to look at, if we want to understand the complexity of yellowface casting as we see it today.
LAB: Many people today might think of representation as a contemporary issue; but there have always been objections to these kinds of casting choices and the cultural stereotypes they project, haven't there?
AD: It's not very well documented, but there's a long history of protests and objections – all the way back to 1919, with the film "The Tong Man," starring Sessue Hayakawa. It was a love story, but it was steeped in Tong wars, opium dens, hatchet murders, and some of the worst characterizations of the Chinese in America at that time. The Chinese community in San Francisco launched the first legal protest against a film, as far as I know, and they filed an injunction to stop it from being shown. Unfortunately, the presiding judge at the time refused to honor that injunction, and let the film be shown – and the local theater there in San Francisco, the Rialto, exploited this situation, and actually put out an ad to convince the public to come and  see this movie before the Chinese community had it pulled away. People flooded the theaters and it broke box office records. That showed the hunger of the general public for this type of storytelling, and it also showed producers and theater owners how lucrative it was to tell these kinds of stories – and that kind of storytelling was perpetuated.
In 1962, there was a film called "Confessions of an Opium Eater." It was about opium dens, it was about slavery, it was about lecherous Chinese men after girls, and the local Chinese American activist community, here in Los Angeles, protested that film – and it ended up being the catalyst for the formation of the East West Players, which is a still an active, very prominent theatrical troupe.
So, the current protests didn't come out of nowhere, they were already happening – but that kind of storytelling is still perpetuated, even up to the present day.
LAB: How do you think that we can persuade the entertainment industry to do better?
AD: We need to recognize that Hollywood is a big machine; it's a mix of commerce and art, and we have to understand that if we want to deal with it. And we need to deal with Hollywood because issues of representation affect many different communities, and the images created by the film industry, the stories they tell, go all around the world. We need to be observant of what those stories are, and be pro-active about the images that are projected to audiences.
Ellen Degeneres sits down with NBC's Savannah Guthrie
Ellen chats with Savannah Guthrie on Today about her leaving daytime television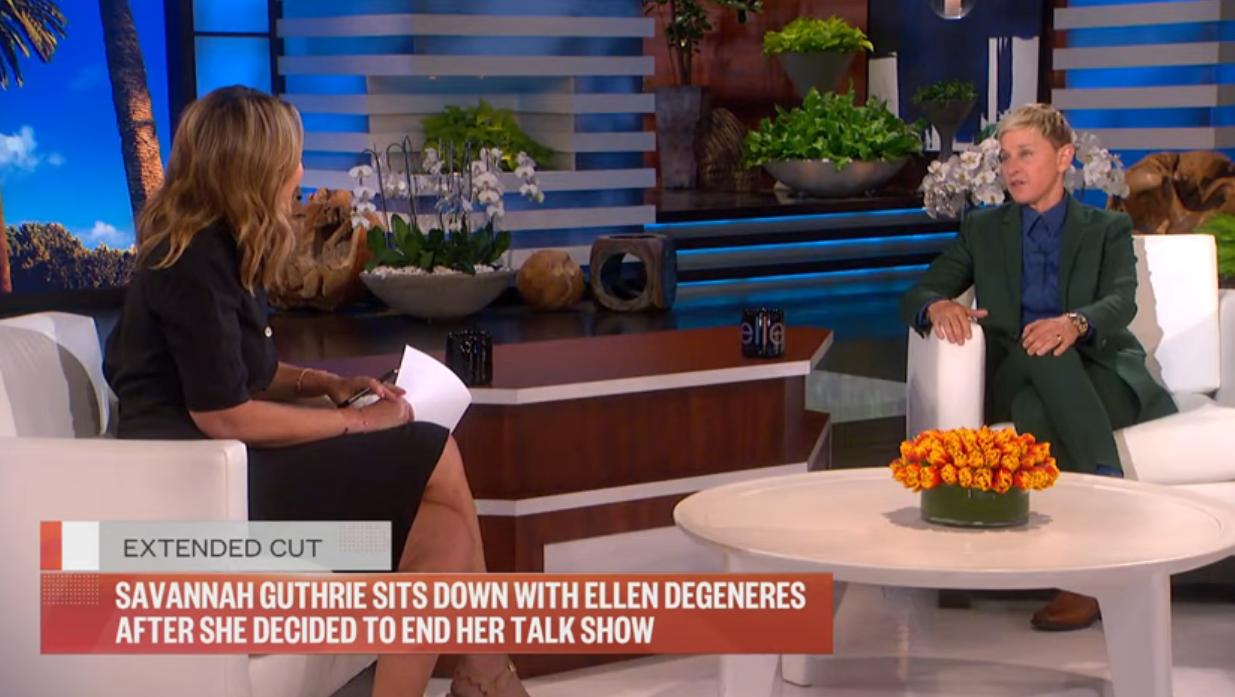 BURBANK – Ellen DeGeneres announced yesterday that she will end her talk show after next season. NBC's Savannah Guthrie speaks with DeGeneres Friday about the decision, which comes 10 months after DeGeneres faced accusations of allowing/running a toxic workplace.
WATCH:
Ellen discusses her departure with Oprah Winfrey
The two powerful women television celebrities shared how each came to the decision for their shows to end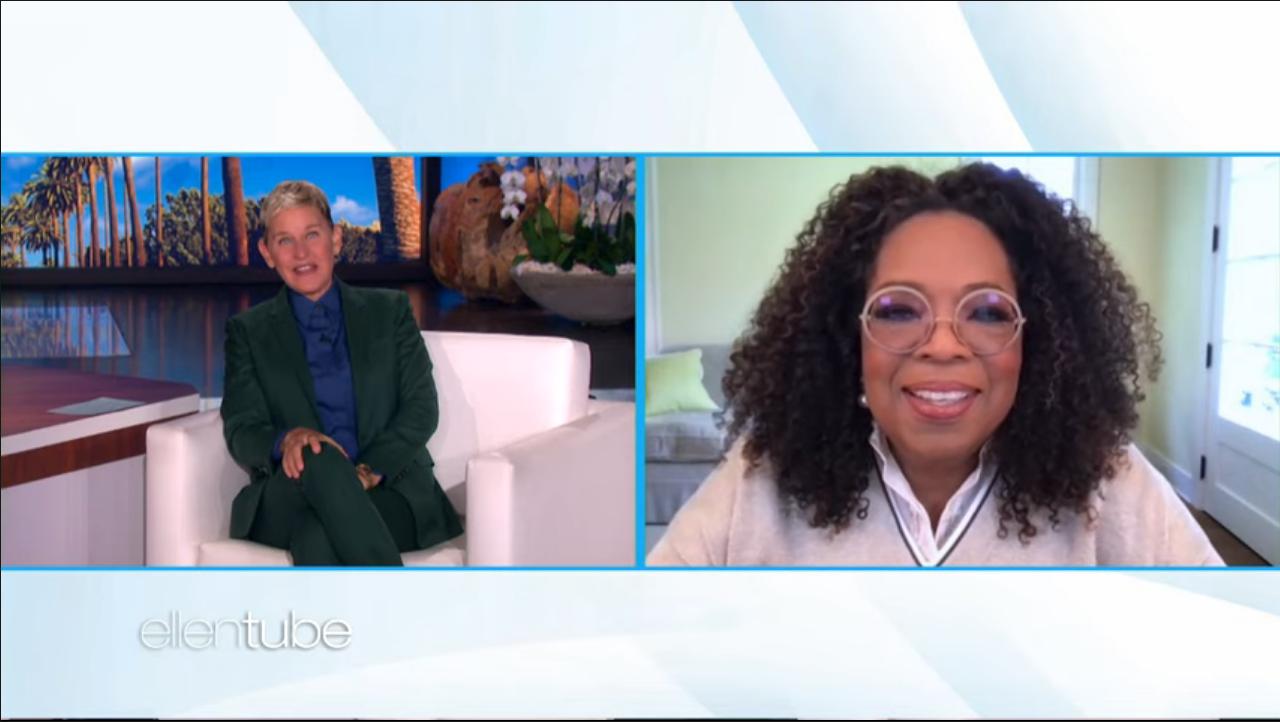 BURBANK – After Ellen DeGeneres announced she would be ending her talk show with Season 19 this week, she had a discussion with invited special guest Oprah Winfrey on Thursday, whose iconic talk show wrapped in 2011 after 25 seasons.
The two powerful women television celebrities shared how each came to the decision for their shows to come to an end, and Winfrey divulged what she misses about her show, and DeGeneres revealed what she will miss about hers.
Winfrey also talked about her new Apple TV+ mental health docuseries "The Me You Can't See," which she co-created and executive produces with the Duke of Sussex, Prince Harry.
WATCH:
Elton John and Years & Years give a fabulous performance at the 2021 Brit Awards
Elton John's & Years & Years' BRIT Awards 2021 song 'It's a Sin' released in support of Elton John AIDS Foundation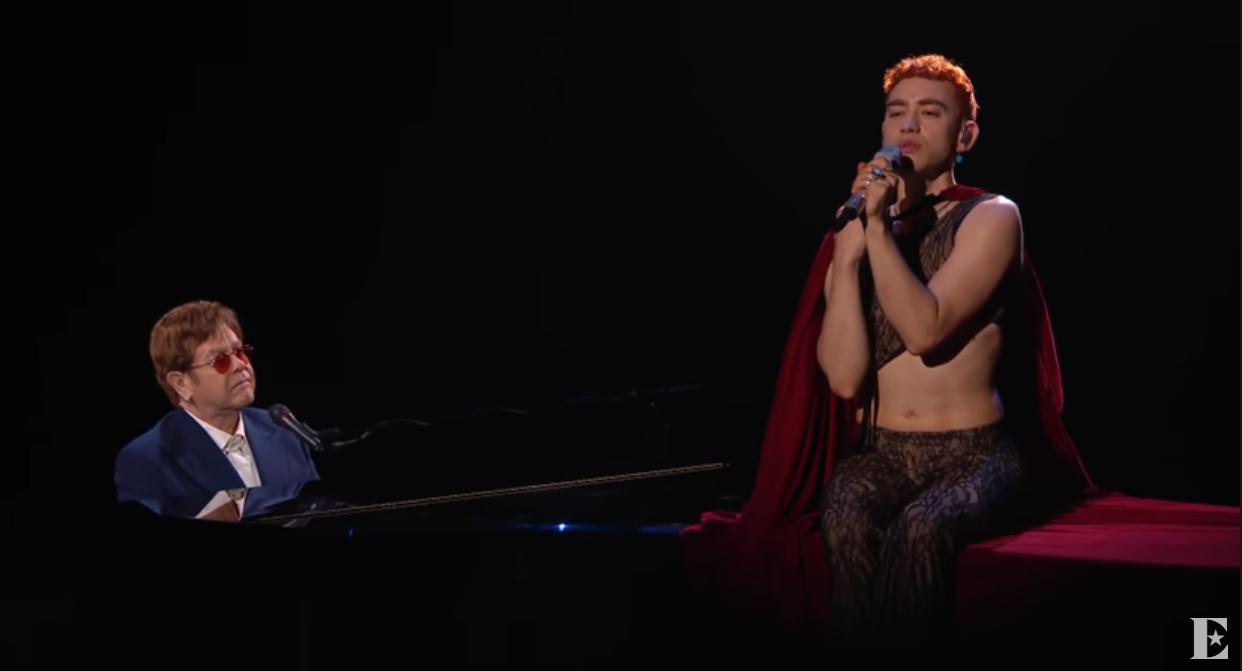 LONDON – In a show stopping performance Tuesday, Sir Elton John and Olly Thornton both who are British musicians, singer-songwriters, actors, and LGBTQ advocates- Thornton performs as Years & Years, rendered their new version of the Pet Shop Boys classic single 'It's a Sin'.
John's and Years & Years' BRIT Awards 2021 performance of the Pet Shop Boys classic single 'It's a Sin' was released in support of the Elton John AIDS Foundation.
WATCH:
LISTEN TO It's a sin HERE: https://EltonJohnYearsandYears.lnk.to…
DONATE TO EJAF HERE: https://donate.eltonjohnaidsfoundatio…