Fred & Jason's Halloweenie goes to hell, for good
More tricks than you could ever treat yourself to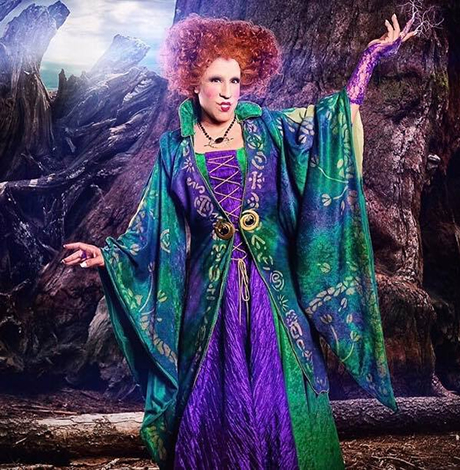 Far more fun than merely writing a check, and more spine-tinglingly interactive than some wishy-washy, web-based ice bucket challenge, Fred & Jason's annual gay Halloween fundraiser (aka "The Party with a Purpose") presents charity-minded patrons with a frighteningly fabulous, insanely immersive flight of fancy, where all comers partake in all manner of drop-dead sexy goings-on.
Past iterations have seen more whimsical offerings, such as a "Wizard of Oz" environment. But with a monster in the oval office and a roguish roster of black-robed Supremes contemplating a witches' brew of regressive rulings, Fred Arens says the theme for this 14th annual Halloweenie was based on "what's going on in the community, and the world. When Jason and I think of themes for the event every year, it's a visceral response to how we feel about the state of affairs." Given the tone set by our current presidential administration, says Fred, "We're all feeling a little fed up, like, 'Let's show what we're about. We're not going to stand here idly.' "
Of this year's theme, "Raise a Little Hell," Fred assures, "Yeah. We're raising hell—but we're gonna do it in a fun way."
That's the promise of what awaits Oct. 25, as the entrance to the Belasco Theater serves as a powerful portal, past which a night in Lucifer's playground is yours for the taking. Two dance floors, photo experiences, drinks, food, live performances, and the "dead sexiest crowd of demons, gargoyles and golems you'll ever see" are all on deck. It's a world away from the event's humble 2005 origin, when Fred & Jason hosted Halloweenie's first iteration as a backyard gathering.
"The party started in our home," recalls Fred. "What inspired us to do it as a benefit was, we went to a cocktail party put on by the [Los Angeles LGBT] Center, and we saw the work they were doing with youth."
One of the Center's beneficiaries spoke about how the staff found him on the street, and gave him support. "He announced to everybody that he just got accepted into UCLA. That was the moment we said, 'That's what we're going to do [with Halloweenie].' We gave the money to the Center, and did that for six years after."
By the fourth year, the public's appetite for Halloweenie grew past what their home could accommodate—and interest grew again, after receiving international attention when the event took place in the Hollywood Forever Cemetery. From there, it took over the sound stage used by "True Blood," a pivotal point at which current beneficiary Gay Men's Chorus of Los Angeles [GMCLA] came onto the scene.
"We felt we really wanted to get to the kids before they were on the street," recalls Fred, "before they felt desperate. The Chorus was trying to get to kids, to say, "It gets better. We're representations of what it's like to be healthy, gay adults.' "
"We've always been very tied to our community," says Jason Duguay, "so when we heard about GMCLA's Youth Outreach programs, we were connected to that. Because they visit all the LA county high schools, to do preventative work."
GMCLA executive director Lou Spisto has known Fred and Jason "since 2015, when I was a board member. They're members of our board, and very generous with their time and effort."
GMCLA's Youth Outreach programming includes the Alive Music Project, which Spisto notes "has been going on for well over a decade. We bring our members into the schools, and work with the students, in some cases performing with them," in an effort not just to spread GMCLA's love of music, but to "provide them with an opportunity to learn about the community we represent. So we offer students an opportunity to learn about resources they may be looking for, if indeed these kids are dealing with homophobia or discrimination. We provide them with a framework to reach those services."
Another element of GMCLA's youth programming occurs in conjunction with the Arts for Incarcerated Youth Network. "We go into detention centers, juvenile halls and, in some cases, prisons," says Spisto, "and we train them in music. We bring our own teaching artists. It's something we're very proud of."
Having Halloweenie proceeds directed toward these two programs, Spisto says, "frees up our ability to support our primary concert programming, and the other work we do. We're always performing at community events in Los Angeles, for free in most cases."
What Fred & Jason have done, says Spisto, "is remarkable. Not simply for the magnitude of support, but the amount of effort that goes into producing this event. It really does become a second job for them, and I'm incredibly proud that it has brought them into our leadership circle.
As for what Fred & Jason will be bringing to the 2019 Halloweenie circle, the bar has been set high indeed.
"This is our third year in the Belasco," notes Jason, "and we know the gays are fickle. We need to use the space differently.
Kevin Huvane [a managing partner of Creative Artists Agency], our sponsor for the event, said, without blinking an eye, 'Okay, boys, I got your back. Do what you want to.' So we have a higher level of production than ever before. We'll be creating moments for our guests throughout the night."
The first moment occurs in the main lobby, where longtime production designer Chuck Alexander assures guests will thrill to a Lucifer's playground populated by demons, devils, and one exceptionally horny (as in, sporting massive horns) muscle boy. "
That sets the tone for the night," says Jason, who notes The Scenario Studio, underwritten by Anawalt Lumber, will return once again to the downstairs area, where "people are able to go, for their takeaway photo of the night. It's a school detention room set in hell."
When the doors open and the dancing begins, those not inclined to boogie down will, Jason says, find in the mezzanine area previously used as a hall of horrors, a poker tournament. Proceeds, of course, are mainlined into the event's charitable arm, but "at the end of the night, you can cash your winnings in for some great prizes," courtesy of many promoters with whom
Halloweenie is actually competing with that night.
"We have an incredible amount of volunteers" on the ground and behind the scenes, says Jason, "and for the entertainment, we have DJ Blacklow and DJ Dawna Montell, wonderful friends who have been doing this for us for many years. DJ GSP is flying in from Greece, and we have, co-headlining, DJ Isis Muretech, from Guadalajara."
Creative costuming, Fred and Jason note, is as competitive as it is compulsory. One year, recalls Fred, "our friends Greg and Rob came as the main characters from 'Misery.' One pretended to be in a bed, the other would carry around a sledgehammer and hobble the guy throughout the evening."
Not to be outdone, Jason recalls, "One year, a man was literally a box of wine. There was this massive cardboard box, and a spigot. He walked around the party, pouring wine for people. Another guy came as a joint. The top of his head had dry ice, like it was smoking."
"I mean, this is the gay community were talking about," says Fred, "so they always take things to the next level."
Halloweenie 2019 happens Fri., Oct. 25, 8 PM to 3 AM at the Belasco Theater (1020 Hill Street, Los Angeles). Visit halloweenie.com for more information or to purchase tickets (including perk-packed VIP tix).
Ellen Degeneres sits down with NBC's Savannah Guthrie
Ellen chats with Savannah Guthrie on Today about her leaving daytime television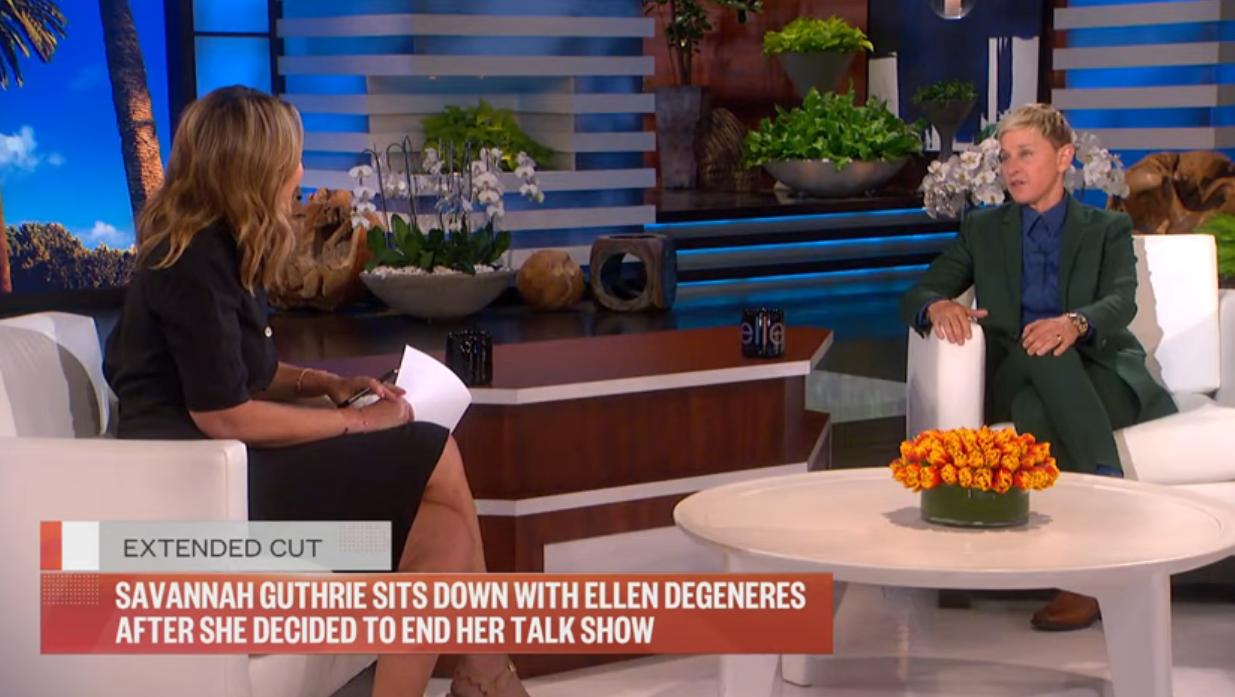 BURBANK – Ellen DeGeneres announced yesterday that she will end her talk show after next season. NBC's Savannah Guthrie speaks with DeGeneres Friday about the decision, which comes 10 months after DeGeneres faced accusations of allowing/running a toxic workplace.
WATCH:
Ellen discusses her departure with Oprah Winfrey
The two powerful women television celebrities shared how each came to the decision for their shows to end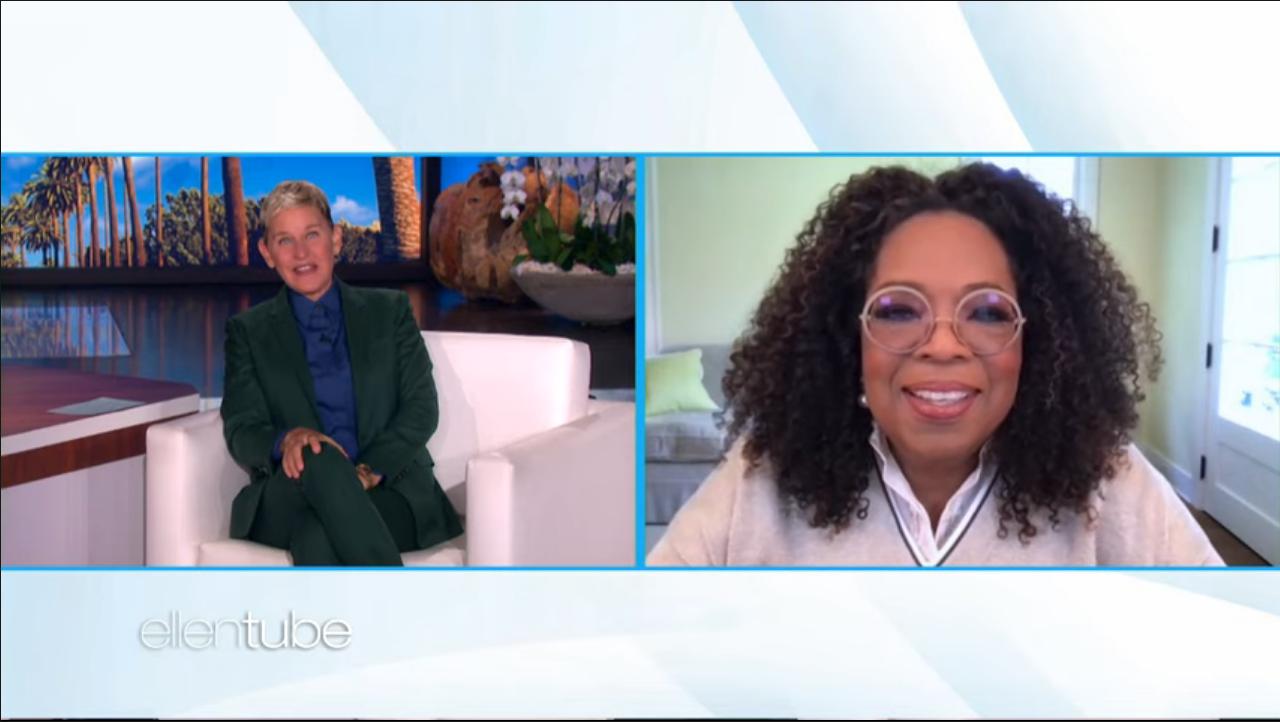 BURBANK – After Ellen DeGeneres announced she would be ending her talk show with Season 19 this week, she had a discussion with invited special guest Oprah Winfrey on Thursday, whose iconic talk show wrapped in 2011 after 25 seasons.
The two powerful women television celebrities shared how each came to the decision for their shows to come to an end, and Winfrey divulged what she misses about her show, and DeGeneres revealed what she will miss about hers.
Winfrey also talked about her new Apple TV+ mental health docuseries "The Me You Can't See," which she co-created and executive produces with the Duke of Sussex, Prince Harry.
WATCH:
Elton John and Years & Years give a fabulous performance at the 2021 Brit Awards
Elton John's & Years & Years' BRIT Awards 2021 song 'It's a Sin' released in support of Elton John AIDS Foundation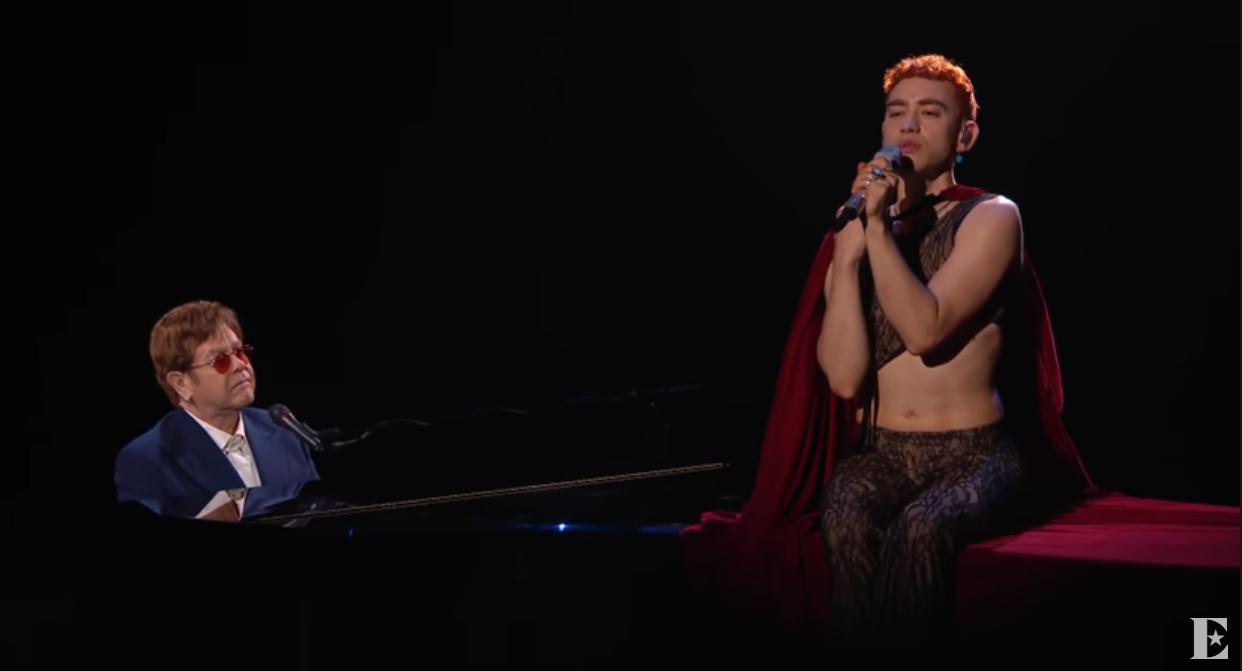 LONDON – In a show stopping performance Tuesday, Sir Elton John and Olly Thornton both who are British musicians, singer-songwriters, actors, and LGBTQ advocates- Thornton performs as Years & Years, rendered their new version of the Pet Shop Boys classic single 'It's a Sin'.
John's and Years & Years' BRIT Awards 2021 performance of the Pet Shop Boys classic single 'It's a Sin' was released in support of the Elton John AIDS Foundation.
WATCH:
LISTEN TO It's a sin HERE: https://EltonJohnYearsandYears.lnk.to…
DONATE TO EJAF HERE: https://donate.eltonjohnaidsfoundatio…