Amazon doesn't keep LGBT outreach in stock
Critics say behemoth lacks marketing, philanthropy footprint in community
From books to booze to pop-up tents to toiletries, tell Amazon what you want, and they'll deliver almost anything — except a straight answer about their outreach to the LGBTQ+ community, as it pertains to advertising, marketing, and communication.
"Hi Scott – we don't have anything to share at this time. Thanks!"
Peppy use of the exclamation point notwithstanding, Amazon public relations representative Mackenzie Ritter's sole substantial reply (if one can say that of a 12-word email) to this reporter's weeks-long request for comment cut like the whirling blades of a failed drone delivery test.
"We don't provide details regarding our marketing programs – you can find out more about how we support the LGBTQ community here," said Mackenzie in a quote attributed directly to Amazon, which arrived a few hours after one final appeal.
Follow that link and you'll find "carefully considered and deeply held" progressive positions on everything from the federal minimum wage to immigration reform to heat-induced climate change.
It's the LGBTQ+ rights section, however, that gives credence to the sticking point of Troy Masters, publisher and editor of the Los Angeles Blade (the Washington Blade's sister publication).
Amazon cites its "early and strong support of marriage equality" and ongoing commitment to "advocate for protections and equal rights for transgender people," noting they "stand together with the LGBTQ community," and crowing about their "perfect score" on the Human Rights Campaign Foundation's Corporate Equality Index for the last three years.
Standing together with our community, says Masters, must translate into direct engagement, by going beyond providing gender transition benefits to employees or advocating for legislation at the federal and state level (both of which Amazon does).
"I am unaware that they have a marketing or philanthropy footprint inside our community," says Masters. "They don't seem hostile, but they are not an active flag-raiser, except perhaps via employee groups at very select events. To me, that kind of marketing is dark marketing — it's dark because it is not at all inclusive."
Now there's a zinger Masters says can be applied to "every other company like them, every company that chooses to rub elbows at our multi-million dollar fundraisers, make a relatively small donation, buy a table at an event, and get their LGBT employees drunk for a night. It's an offensive strategy, in my opinion, if it is not backed up with general community-wide visibility and outreach."
"They're missing the chance to reinforce their already pretty good reputation in the gay community," says Pride Source Media CFO Jan Stevenson, who, along with her wife, Susan Horowitz, has been publishing Michigan's weekly newspaper, Between the Lines, for 26 years. "The demographic of the gay community tends to be very close to Amazon's ideal customer. We're first adopters. We're loyal. Even aside from the social aspect of it, I just think it makes good business sense."
Stevenson recalls attempting to engage Amazon, which has "a huge distribution facility not far from our offices. When they were doing 'Help Wanted,' we approached them about ads, but they didn't take us up on it."
Masters has a similar tale of unsuccessful outreach at the local level.
"I attempted to get live-streaming release ads from Amazon video," he says, "since they own nearly every billboard in Los Angeles and they are doing a great deal of LGBT-specific or themed programming as part of their multi-billion dollar content spree in Hollywood."
Nationally, adds Masters, "Todd Evans and his team are the LGBT liaisons for our community, with such accounts."
As noted in two previous similarly themed articles focusing on Apple and Starbucks, Evans is president and CEO of Rivendell Media, which places advertisements for the National LGBT Media Association. Together, the association's members — including Boston's Bay Windows and NYC's Gay City News — reach an estimated 500,000 weekly print and online readers.
"In 2013," Evans notes, "Amazon did the funny Kindle same-sex beach commercial. In 2018, they did another one for Fire TV featuring two gay men," and also what Evans calls "the lonely ad"—a single-page print ad for Amazon's wedding registry, in the April issue of Out Magazine.
The fact that he's able to cite three ads that acknowledge LGBT consumers, says Evans, "is what's different about them. They're at least doing something, whether it's to provoke thought or just test the waters, to see what various responses are."
Evans says he's surprised Amazon didn't do a deeper dive.
"It's so much easier to carry it to fruition, into LGBT media, where everybody is going to be paying attention to it," says Evans. "There are plenty of other gay publications to advertise in."
Of the Fire TV commercial, notes Evans, "There are plenty of digital networks you could run a TV ad on today. You could even run it on Logo, where you have a super-friendly gay audience… More than most companies, they already target consumers based on buying habits. So they should have an understanding of how important the LGBT consumer is. Like Apple and Starbucks, I feel these are all good companies that just really need to be educated on how to reach large numbers of LGBTs in 'our' specific media."
One company that got, and continues to get, the message is Absolut Vodka. As of last year, Absolut had spent $31 million on LGBTQ marketing, and donated over $40 million to gay and lesbian charities.
Unlike Apple, Starbucks, and Amazon — none of which responded to our outreach with detailed comment — Absolut Vice President Regan Clarke was quick to respond, noting Absolut "was the first spirits brand to publicly support the LGBTQ community, beginning in 1981."
Clarke called that move, unheard of for its time, "a risky decision for mainstream brands, because taking a stand for equality meant risking backlash from conventional culture. Today, Absolut is proud to stand as a beacon of diversity and inclusivity alongside LGBTQ communities, and continues to push the envelope of cultural progress – while celebrating and supporting the people and actions that have made that progress possible."
It's a far cry from the Amazon approach, says Masters, who is confounded by the chasm between knowledge and action.
"They know we are customers," says Masters, of Amazon. "They believe in marketing, and they even believe in targeted marketing — yet they exclude us intentionally while also appearing to embrace us. It's been happening much too long, this equation of elite support. We need to reel it in before our own media cease to exist and our journalistic voice is replaced by rubber chicken dinners at five-star hotels."
West Hollywood-based Grindr LGBTQ+ dating app goes public
"Grindr is well positioned to be a public company and will continue to expand the ways it serves the LGBTQ+ community"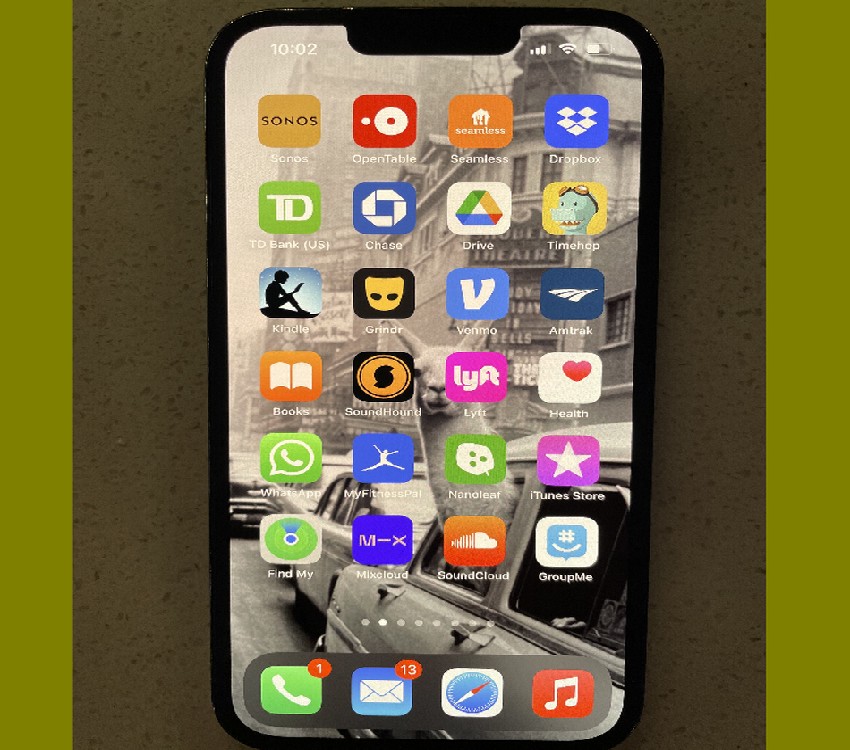 WEST HOLLYWOOD – The LGBTQ+ mobile phone dating app Grindr announced in a statement that it had merged with a special purpose acquisition company on Monday. The merger agreement gives the 13-year-old dating app company the ability to help pay off and satisfy debt as well as fund future growth.
The merger with Tiga Acquisition Corp. is a deal that values the combined company at $2.1 billion. The acquisition company will raise $384 million in cash proceeds, which will consist of $284 million of TAC's cash in trust plus up to $100 million in a forward purchase agreement.
Grindr, founded in 2009, is a widely popular dating app in the LGBTQ+ community, attracting 10.8 million monthly users in 2021, with 80 percent of its users being under the age of 35, according to the statement. 
"Grindr is the leading platform focused on the LGBTQ+ community for digital connection and engagement. We have a near ubiquitous global brand in the community we serve, impressive scale, best-in-class user engagement metrics and adjusted EBITDA margin, and we're still just beginning our monetization and growth journey," said Jeff Bonforte, Chief Executive Officer of Grindr.
"Grindr is well positioned to be a public company and will continue to expand the ways it serves the LGBTQ+ community, from products, services to the philanthropic and advocacy work done through Grindr 4 Equality," he added.
James F. Lu, Chair of Grindr's Board of Directors, said, "Bringing Grindr to the public markets with TAC furthers our mission to connect the LGBTQ+ community. This transaction is a milestone event, not only for our iconic company, our people, partners, and investors, but also for the community we serve around the world. We are grateful for the resilience, courage, and creativity that are some of the LGBTQ+ community's unifying characteristics. Lastly, we are thrilled to work with Ray Zage and Ashish Gupta and the entire TAC team, and appreciate their confidence and support in this important journey."
There have been some issues globally as the Hill reported: Chinese officials removed the dating app rom its Apple App Store in February, citing compliance issues with China's Personal Information Protection Law. 
The Personal Information Protection Law, which took effect at the end of 2021, requires that data stored in applications that is transferred to other locations be approved by government officials. The law also limits the personal information stored in apps.
The popular app also was removed from app market services from Chinese companies such as Tencent Holdings Ltd. and Huawei Technologies Co. Alphabet Inc.'s Google Play Store is unavailable in China.
Equator Coffees opening its first-ever Southern California café
*10% of Equator's Ivy Station opening week sales will be donated to the
Los Angeles LGBT Center*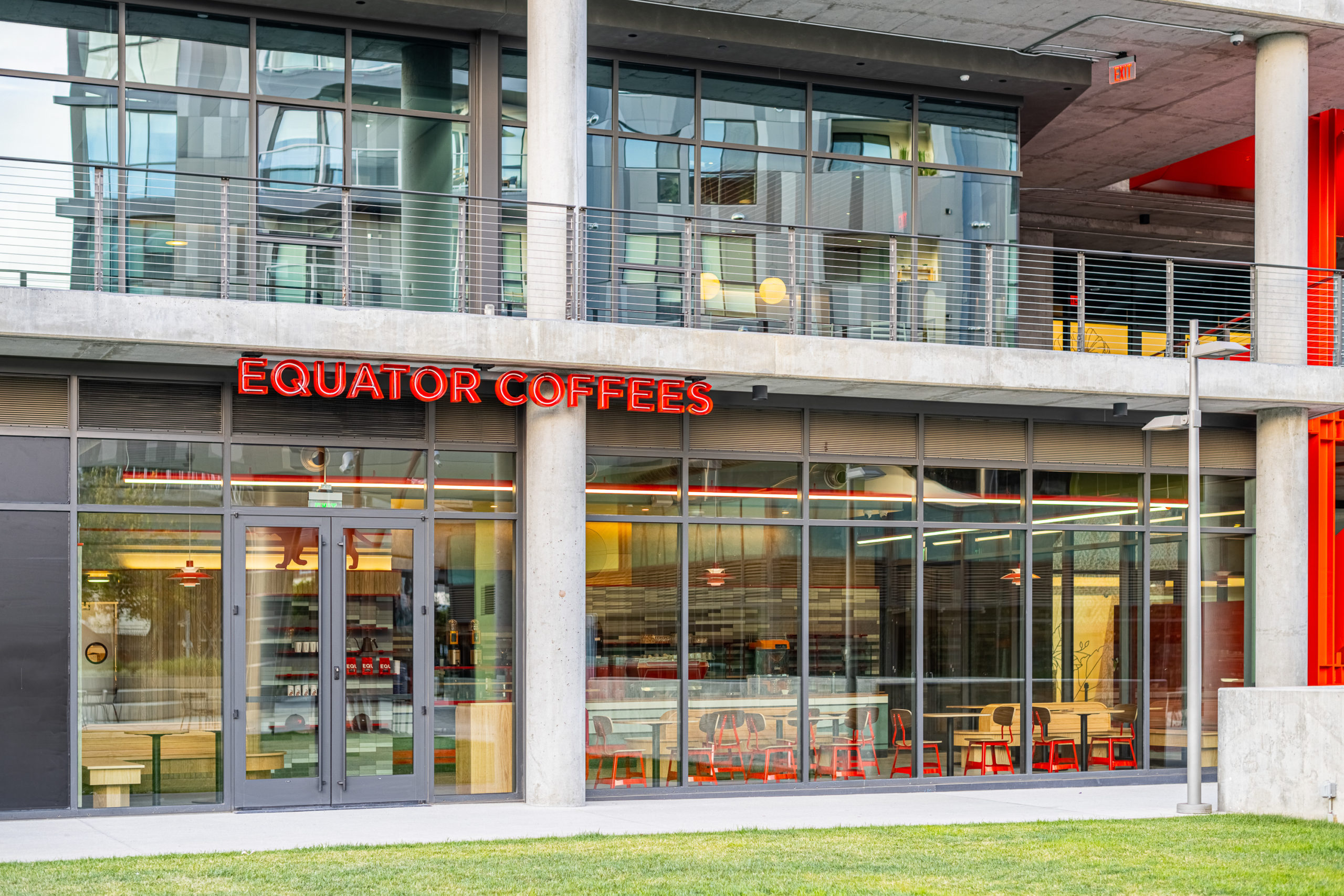 LOS ANGELES – Equator Coffees, the sustainable B Corp coffee roasting company known for boutique chef blends and Fair Trade organic coffees, is opening its first-ever Southern California cafe in Culver City at Ivy Station on March 4, 2022.
Founded by partners Helen Russell and Brooke McDonnell, the company has been craft roasting in the Bay Area for over 25 years. Equator Coffees' newest location in their collection of bustling cafes marks the company's first-ever cafe in Southern California.
The 1400 square feet, 50+ seat indoor-outdoor cafe joins Equator Coffees' ten beloved Northern California outposts. Equator Coffees' focus on quality, sustainability and social responsibility makes it poised to be a welcome addition to the Los Angeles area, and the thriving and culturally vibrant community of Culver City.
To celebrate Equator Coffees' arrival in Southern California 10% of the Ivy Station cafe's opening week sales will be donated to the Los Angeles LGBT Center, which provides health, housing, education and social services to thousands of LGBT individuals and families in Los Angeles and beyond. Additionally, February 16th – March 2nd the cafe will offer the "Finca Sophia Flight"; a two-cup flight of award-winning Panamanian Gesha coffees from Equator's own Finca Sophia Coffee Farm, available exclusively at Equator Coffees' Culver City location.
"Making people's lives better through coffee informs every connection we make, from farmer to roaster to the barista preparing your cup, and to consumers and the communities that our cafes inhabit" says Helen Russell, Co-founder of Equator Coffees. "We are excited to join the burgeoning community of Culver City, and to have the opportunity to offer families, professionals, and visitors alike, delicious coffees from around the world with distinct flavor profiles that are ethically sourced."
Equator's brewed coffee and specialty drinks are truly special, and the Culver City cafe will offer their seasonal single origin pour over program, a choice between the house Tigerwalk espresso blend and a rotating seasonal single origin espresso, a delightful menu of specialty espresso beverages such as shakeratos and the Habibi latte, as well as a full selection of whole bean coffee, including their #1 seller and devotee-favorite, the full-bodied Equator Blend, and the Washed Gesha and Natural Gesha coffees from Panama's Finca Sophia Coffee Farm.
Building upon their long standing relationship with the culinary community, Equator will partner with celebrated LA chefs Susan Feniger and Mary Sue Milliken on the Socalo Spiced Latte, a signature cafe de olla-inspired latte with piloncillo, cinnamon, and star anise, and Guava Empanadas, as well as new coffee collaboration – 'Mary Sue and Susan's SOCALO Las Rosas, Colombia' – a medium roast produced by the Las Rosas Women's Coffee Project of West Hulia, Colombia; all available at the new Culver City cafe. The all-day menu, bearing a SoCal twist, will offer pastries from Farmshop Market in Santa Monica and artisanal breads from Bub & Grandmas'.
EQUATOR COFFEES OPENS CAFE IN LOS ANGELES
Ivy Station, Culver City Outpost Is Brand's
First Southern California Location
Opening March 4, 2022
*10% of Equator's Ivy Station opening week sales will be donated to the
Los Angeles LGBT Center*
Equator Coffees collaborated with Kellie Patry Design to create a cafe inspired by the California topography and the metro line which runs parallel to the Ivy Station location and seamlessly flows into the building's adjacent public greenspace. The streamlined interior is imbued with color, futurism, and playfulness, and the design connects the interior and patio with curving white oak benches, offering a subtle homage to metro design. The cafe features details like a tile mural by Thomas Williams mimicking ocean waves, and Louis Poulsen's pendants wash light over the dining room. On designing the new cafe, Patry reflects: "Forward-thinking, Helen and Brooke's journey along the Equator is at the core of my inspiration. Equator Coffees is a tireless savvy welcoming company led by equally stirring women. I think of the cafe as Flapper Chrome morphed into Espresso Futurism, at a metro stop in Culver City."
Equator Coffees' Culver City location will feature Ground Control 'Cyclops' brewers, allowing for Equator's renowned coffees to shine. This cutting edge coffee brewer creates a layered brew via a multiple extraction, full immersion brewing process. Brewing coffee through the eyes of chemistry is a hallmark of Equator's philosophy, which is driven home by the Ivy Station cafe's addition of the La Marzocco KB90 espresso machine; a uniquely precise piece of brewing equipment that is designed to eliminate physical stress, allowing baristas an empowering working environment where they can dial in the most delectable drinks imaginable.
Equator Coffees Culver City is located at 8900 Venice Blvd #105, Los Angeles, CA 90232 and will be open from 7:30am-3:30pm daily. For more info, visit here and follow along @equatorcoffees
FCC votes to lift restrictions on Broadband in Multi-tenant buildings
Internet providers must also now inform tenants about the existence of exclusive arrangements in plain language that is easily accessible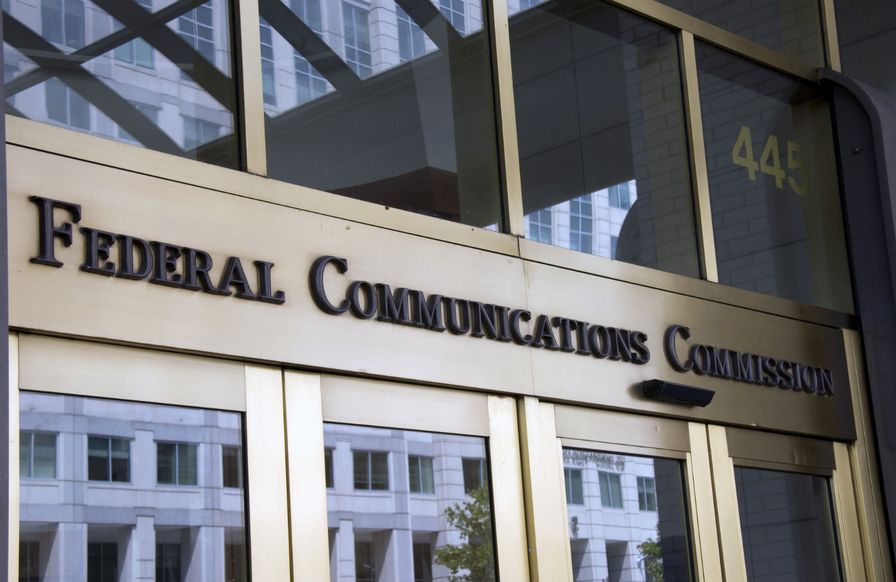 WASHINGTON – The Federal Communications Commission (FCC) voted unanimously 4-0 Tuesday, to unlock broadband competition for those in multi-tenant buildings like apartments and office buildings.
The new rules prohibit building owners and broadband service providers from entering into "sweetheart deals" – revenue-sharing agreements that keep competitive providers out of buildings and limit purchasing options for tenants. Internet providers must also now inform tenants about the existence of exclusive marketing arrangements in plain language that is easily accessible.
The FCC also voted to crack down on evasion of rules designed to increase competitors' ability to access building wiring to provide service.
"One third of this country live in multi-tenant buildings where there often is only one choice for a broadband provider, and no ability to shop for a better deal," said Chairwoman Rosenworcel. "The rules we adopt today will crack down on practices that prevent competition and effectively block a consumer's ability to get lower prices or higher quality services."
Have you lived in an apartment building that only allowed ONE internet provider?

Thanks to @POTUS Competition agenda, today @FCC voted to crack down on "sweetheart deals" between landlords & service providers. We are helping lower the price of internet for millions of Americans. https://t.co/Ek6NWRvdV2

— Jen Psaki (@PressSec) February 15, 2022
The White House noted in a press release that cable providers have long argued that curbing the practices cited by the FCC may inhibit investment and deployment in buildings.