Amazon doesn't keep LGBT outreach in stock
Critics say behemoth lacks marketing, philanthropy footprint in community
From books to booze to pop-up tents to toiletries, tell Amazon what you want, and they'll deliver almost anything — except a straight answer about their outreach to the LGBTQ+ community, as it pertains to advertising, marketing, and communication.
"Hi Scott – we don't have anything to share at this time. Thanks!"
Peppy use of the exclamation point notwithstanding, Amazon public relations representative Mackenzie Ritter's sole substantial reply (if one can say that of a 12-word email) to this reporter's weeks-long request for comment cut like the whirling blades of a failed drone delivery test.
"We don't provide details regarding our marketing programs – you can find out more about how we support the LGBTQ community here," said Mackenzie in a quote attributed directly to Amazon, which arrived a few hours after one final appeal.
Follow that link and you'll find "carefully considered and deeply held" progressive positions on everything from the federal minimum wage to immigration reform to heat-induced climate change.
It's the LGBTQ+ rights section, however, that gives credence to the sticking point of Troy Masters, publisher and editor of the Los Angeles Blade (the Washington Blade's sister publication).
Amazon cites its "early and strong support of marriage equality" and ongoing commitment to "advocate for protections and equal rights for transgender people," noting they "stand together with the LGBTQ community," and crowing about their "perfect score" on the Human Rights Campaign Foundation's Corporate Equality Index for the last three years.
Standing together with our community, says Masters, must translate into direct engagement, by going beyond providing gender transition benefits to employees or advocating for legislation at the federal and state level (both of which Amazon does).
"I am unaware that they have a marketing or philanthropy footprint inside our community," says Masters. "They don't seem hostile, but they are not an active flag-raiser, except perhaps via employee groups at very select events. To me, that kind of marketing is dark marketing — it's dark because it is not at all inclusive."
Now there's a zinger Masters says can be applied to "every other company like them, every company that chooses to rub elbows at our multi-million dollar fundraisers, make a relatively small donation, buy a table at an event, and get their LGBT employees drunk for a night. It's an offensive strategy, in my opinion, if it is not backed up with general community-wide visibility and outreach."
"They're missing the chance to reinforce their already pretty good reputation in the gay community," says Pride Source Media CFO Jan Stevenson, who, along with her wife, Susan Horowitz, has been publishing Michigan's weekly newspaper, Between the Lines, for 26 years. "The demographic of the gay community tends to be very close to Amazon's ideal customer. We're first adopters. We're loyal. Even aside from the social aspect of it, I just think it makes good business sense."
Stevenson recalls attempting to engage Amazon, which has "a huge distribution facility not far from our offices. When they were doing 'Help Wanted,' we approached them about ads, but they didn't take us up on it."
Masters has a similar tale of unsuccessful outreach at the local level.
"I attempted to get live-streaming release ads from Amazon video," he says, "since they own nearly every billboard in Los Angeles and they are doing a great deal of LGBT-specific or themed programming as part of their multi-billion dollar content spree in Hollywood."
Nationally, adds Masters, "Todd Evans and his team are the LGBT liaisons for our community, with such accounts."
As noted in two previous similarly themed articles focusing on Apple and Starbucks, Evans is president and CEO of Rivendell Media, which places advertisements for the National LGBT Media Association. Together, the association's members — including Boston's Bay Windows and NYC's Gay City News — reach an estimated 500,000 weekly print and online readers.
"In 2013," Evans notes, "Amazon did the funny Kindle same-sex beach commercial. In 2018, they did another one for Fire TV featuring two gay men," and also what Evans calls "the lonely ad"—a single-page print ad for Amazon's wedding registry, in the April issue of Out Magazine.
The fact that he's able to cite three ads that acknowledge LGBT consumers, says Evans, "is what's different about them. They're at least doing something, whether it's to provoke thought or just test the waters, to see what various responses are."
Evans says he's surprised Amazon didn't do a deeper dive.
"It's so much easier to carry it to fruition, into LGBT media, where everybody is going to be paying attention to it," says Evans. "There are plenty of other gay publications to advertise in."
Of the Fire TV commercial, notes Evans, "There are plenty of digital networks you could run a TV ad on today. You could even run it on Logo, where you have a super-friendly gay audience… More than most companies, they already target consumers based on buying habits. So they should have an understanding of how important the LGBT consumer is. Like Apple and Starbucks, I feel these are all good companies that just really need to be educated on how to reach large numbers of LGBTs in 'our' specific media."
One company that got, and continues to get, the message is Absolut Vodka. As of last year, Absolut had spent $31 million on LGBTQ marketing, and donated over $40 million to gay and lesbian charities.
Unlike Apple, Starbucks, and Amazon — none of which responded to our outreach with detailed comment — Absolut Vice President Regan Clarke was quick to respond, noting Absolut "was the first spirits brand to publicly support the LGBTQ community, beginning in 1981."
Clarke called that move, unheard of for its time, "a risky decision for mainstream brands, because taking a stand for equality meant risking backlash from conventional culture. Today, Absolut is proud to stand as a beacon of diversity and inclusivity alongside LGBTQ communities, and continues to push the envelope of cultural progress – while celebrating and supporting the people and actions that have made that progress possible."
It's a far cry from the Amazon approach, says Masters, who is confounded by the chasm between knowledge and action.
"They know we are customers," says Masters, of Amazon. "They believe in marketing, and they even believe in targeted marketing — yet they exclude us intentionally while also appearing to embrace us. It's been happening much too long, this equation of elite support. We need to reel it in before our own media cease to exist and our journalistic voice is replaced by rubber chicken dinners at five-star hotels."
Avelo Airlines takes off
Avelo Airlines is the longtime work of seasoned airline executive Andrew Levy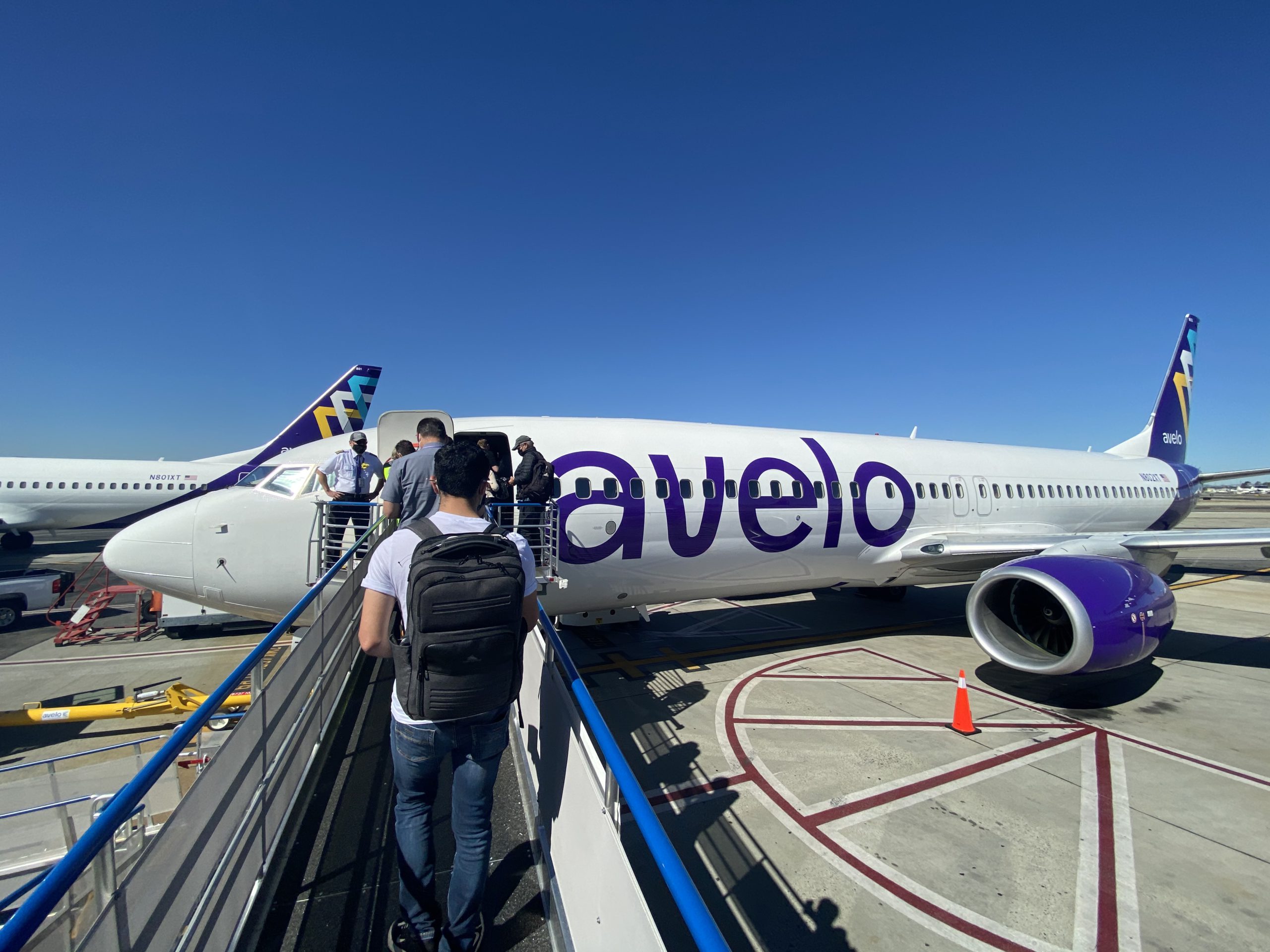 BURBANK – Avelo Airlines is cleared and ready for take off. For the first time in 15 years, a new regional American airline is taking its inaugural flight.
Based out of Burbank, and flying to 11 local airports, Avelo is here to take travelers to national parks, wine regions and cultural hubs including Sonoma County, Salt Lake City, Phoenix and Yellowstone.
But the standout element of the new airline might be ridiculously low ticket prices, with the starting cost for a ticket only $19. Avelo is the country's hot new ultra-low-cost-carrier.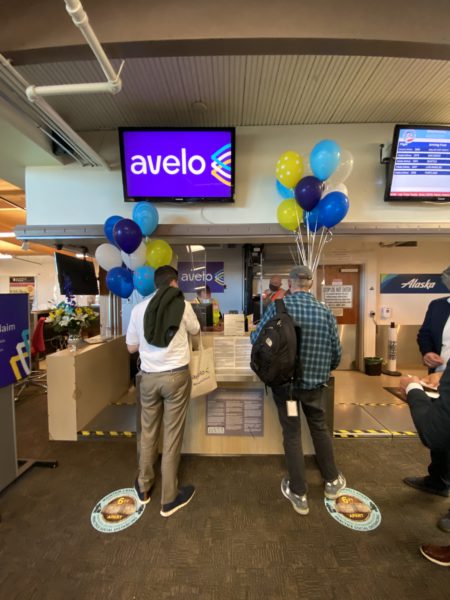 On the morning of Wednesday, April 28th, Avelo lifted off for its very first flight to Sonoma County Airport. It was a well-picked hub, selected to showcase the best of Northern California: lush green landscapes and expertly made wine.
Avelo Airlines is the longtime work of seasoned airline executive Andrew Levy, whose resume includes CFO of United Airlines and co-founder and president of Allegiant Air. Put together, CEO Andrew Levy and his team have over 200 years of airline experience.
In his speech at the ribbon cutting, Levy said "Avelo's purpose is to inspire travel. Today we begin the process to make [traveling] easy, convenient and affordable." He also described the company as having a "soul of service", highlighting customer care as Avelo's backbone.
The upbeat flight staff was decked out in colorful boutonnieres as they welcomed executives, investors, press, and airplane nerds onto the plane.
The mood was celebratory throughout the flight, with speeches and toasts from Levy and his colleagues all commemorating the project, almost decades in the making.
Throughout the many years of development almost every detail about the new company has been kept tightly under wraps. Executives beamed and shook hands in congratulations, while airplane bloggers reveled in the new details – examining tray tables, leg room and how the seats recline.
Burbank Airport holds an almost cult status in both Los Angeles and in the airline industry. It's small, uncrowded and laid back, while most big city airports can be described as anxiety inducing with lines to rival Disneyland.
At Burbank passengers can get through security in 15 minutes, often less. As a company, Avelo's personality seems to match that of Burbank – it seeks to make air travel an easygoing commodity, and do it all at affordable prices.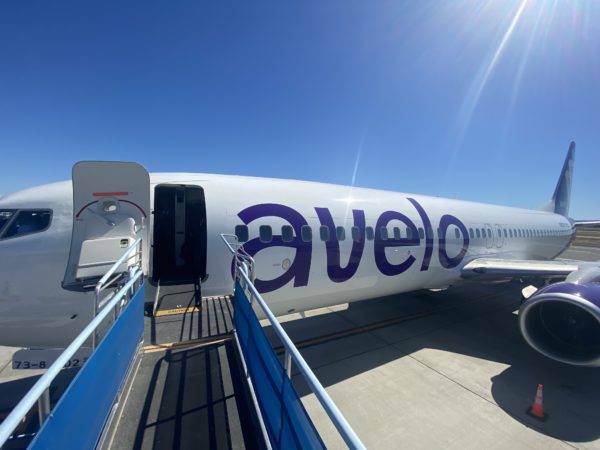 LA's comeback, a lesbian community leader has a starring role
There's a sense of relief and excitement as LA starts to reopen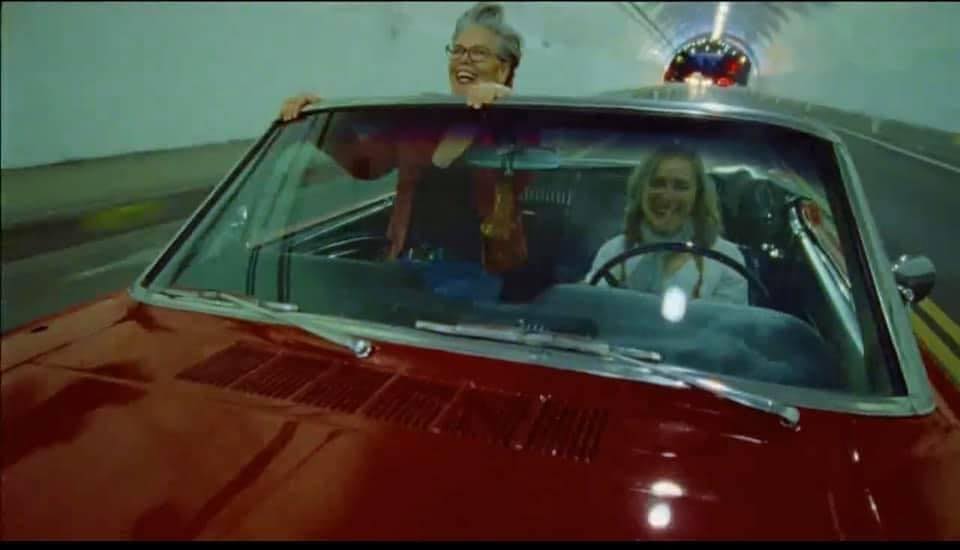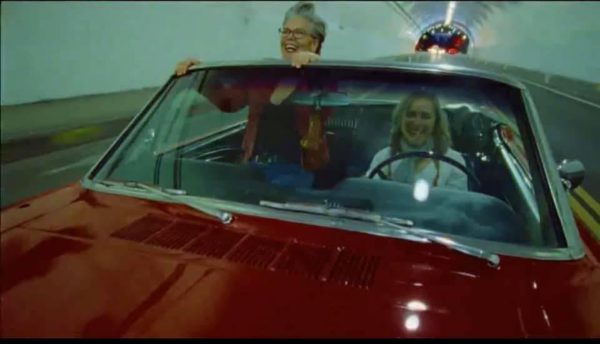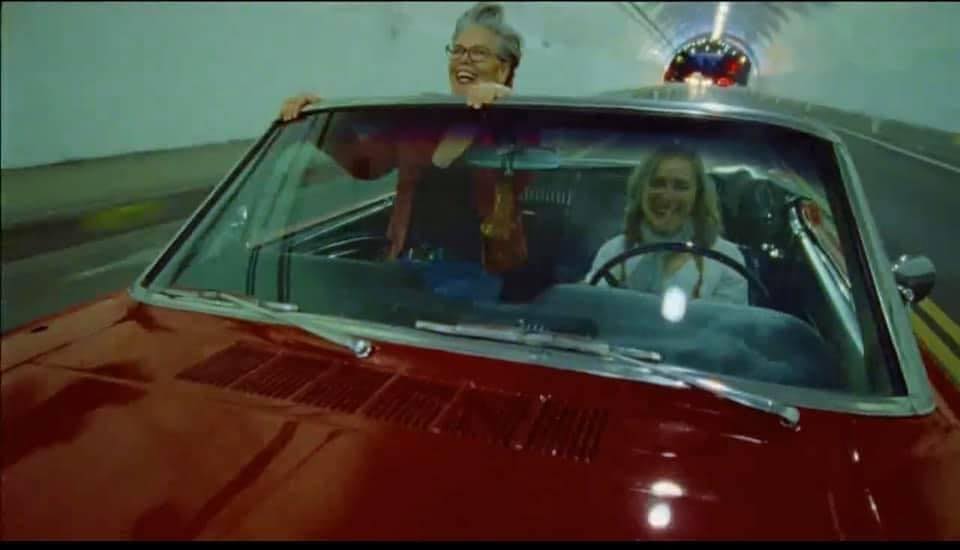 LOS ANGELES – Nearly thirteen long months have passed since the coronavirus pandemic first gripped the greater Los Angeles region as well as the rest of the Golden State.
However, now with the Los Angeles County Department of Public Health reporting that its Health Metrics data continues to reflect reduced transmission of COVID-19 in the County and test positivity remains at the lowest levels of the pandemic- coupled with 53% of the population getting vaccinated, there's a sense of relief and excitement as LA starts to reopen.
Having a role in that reopening literally is Madonna Cacciatore and her spouse Robin McWilliams who are part of an ensemble cast in the recently released Discover Los Angeles dot com television commercial celebrating the sights, sounds, places, and destinations in LA.
Cacciatore, a transplant from the Lone Star State of Texas, in addition to being an actor is also Vice President of the Board of Directors at L-Project Los Angeles, the former Executive Director at Christopher Street West/LA Pride, and the former Director of Special Events at Los Angeles LGBT Center.
McWilliams is the owner and CEO of MadCatch Entertainment, a management company representing some of the most amazing theatrically trained actors, singers and writers in the Los Angeles, and NY area.
WATCH:
Kipenzi Chidinma built a luxury brand and found fortitude amid pandemic
From Tragedy To Triumph
As much as grief can tear up our soul, it can also create pure magic. Such was the case for American born, Bahamian and Turks and Caicos islander  accessory designer Kipenzi Chidinma. Her line, LINĒIJ™, became a great source of comfort for her, soon after the passing of her mama, Hurumia in December of 2019. "My mama was always such a support in my life," she said wistfully. I truly feel blessed–mom was so nurturing toward me."
Kipenzi had been working hard on her range of luxury sustainably sourced attaché/laptop cases, portfolios, backpacks, weekender bags, and unisex branded items, often asking her mama for guidance. Facing the loss of her mother and creative muse – Kipenzi had to dig deep to continue the work she started despite her loss. "My creativity is so much a part of my connection with my mama," she acknowledged. "For weeks after her passing last year, I couldn't do anything but cry. I felt very lost, like a huge piece of me is missing. It's like having your universe turned upside down, ripped out and then bleached."
She continued: "But I knew that I had to keep working and creating."
How did you decide on the name "LINĒIJ™" and to start your business? 
LINĒIJ™ was born when my lifelong dream and necessity met opportunity. I studied abroad in Turkey for my M.B.A. program and crossed paths with countless amazing people. I began a friendship with a local business owner [Rezal Koç] who offered his assistance once I was ready to start my business. When I returned home, my Mama was diagnosed with Huntington's Disease; which is like having Alzheimer's, Parkinson's disease, and ALS all together – I knew that I would need to work independently to care for her.  I quit my job, borrowed from my savings, and reached out to my Turkish contacts to start my company. During this whole crazy process my Mama was by my side. 
Kipenzi lovingly describes her loving mom as "always" being very fashion forward, creative, nurturing, and dancing to her own tune.
Has COVID-19 impacted your business, and if so how?
"We really took a hard hit in the beginning, of the pandemic because it was right at the beginning of trade show season. COVID-19 caused me to not be able to attend trade shows in person, and be separated from my amazing team in Istanbul." she stated. "But it's also been good in some respects. I always planned on expanding my business, but the pandemic made me do it sooner than planned. "Of course! As an African-American woman and emerging designer being seen is important. We launched our luxury executive and branded unisex division. While this wasn't a division I planned on launching right now. It allowed me to not lay anyone off."
Over the past few months there have been several protests here and abroad. How have you addressed this?
It was very stressful to see our country and the world in so much pain. When you lead a diverse team like mine – some of whom identify as being People of Color, and or part of the LGBTQ+ communities. Being vulnerable and empathetic is imperative. I provided a safe place for the team to vent, and recharge away from work when they needed. This time also allowed me to see who companies and people are. 
She added: "Unfortunately I have had to part ways with a few suppliers and clients, because their views didn't align with ours especially when it came to topics on systemic racism, gender, equality and but I am okay with that. It wasn't easy, but I firmly believe that not all money is good money – so not all money is good for me.". 
When she is not building her business, Kipenzi works tirelessly to raise awareness about Huntington's Disease (HD) – which is a degenerative genetic disorder, described as having ALS, Parkinson's, and Alzheimer's diseases all at once. Kipenzi volunteers with the Huntington's Disease Society of America, Los Angeles www.hdsa.org (HD), where she serves on the board, and has designed a collection for HDSA to raise funds to find a cure and support the various needs of the HD community. 
Why support Huntington's Disease?
"HD is close to me because it affects my family. My Mama, Auntie, and Grandpa have passed from complications related to HD. I'm on a mission to be the last generation affected by this disease. The only way to do so is to raise funds for research, offer IVF grants to those who may be affected, and still want a family." My hope is that throughout my journey – I inspire all I encounter to…Love deeply. Travel often.
Live luxuriously.