Amazon doesn't keep LGBT outreach in stock
Critics say behemoth lacks marketing, philanthropy footprint in community
From books to booze to pop-up tents to toiletries, tell Amazon what you want, and they'll deliver almost anything — except a straight answer about their outreach to the LGBTQ+ community, as it pertains to advertising, marketing, and communication.
"Hi Scott – we don't have anything to share at this time. Thanks!"
Peppy use of the exclamation point notwithstanding, Amazon public relations representative Mackenzie Ritter's sole substantial reply (if one can say that of a 12-word email) to this reporter's weeks-long request for comment cut like the whirling blades of a failed drone delivery test.
"We don't provide details regarding our marketing programs – you can find out more about how we support the LGBTQ community here," said Mackenzie in a quote attributed directly to Amazon, which arrived a few hours after one final appeal.
Follow that link and you'll find "carefully considered and deeply held" progressive positions on everything from the federal minimum wage to immigration reform to heat-induced climate change.
It's the LGBTQ+ rights section, however, that gives credence to the sticking point of Troy Masters, publisher and editor of the Los Angeles Blade (the Washington Blade's sister publication).
Amazon cites its "early and strong support of marriage equality" and ongoing commitment to "advocate for protections and equal rights for transgender people," noting they "stand together with the LGBTQ community," and crowing about their "perfect score" on the Human Rights Campaign Foundation's Corporate Equality Index for the last three years.
Standing together with our community, says Masters, must translate into direct engagement, by going beyond providing gender transition benefits to employees or advocating for legislation at the federal and state level (both of which Amazon does).
"I am unaware that they have a marketing or philanthropy footprint inside our community," says Masters. "They don't seem hostile, but they are not an active flag-raiser, except perhaps via employee groups at very select events. To me, that kind of marketing is dark marketing — it's dark because it is not at all inclusive."
Now there's a zinger Masters says can be applied to "every other company like them, every company that chooses to rub elbows at our multi-million dollar fundraisers, make a relatively small donation, buy a table at an event, and get their LGBT employees drunk for a night. It's an offensive strategy, in my opinion, if it is not backed up with general community-wide visibility and outreach."
"They're missing the chance to reinforce their already pretty good reputation in the gay community," says Pride Source Media CFO Jan Stevenson, who, along with her wife, Susan Horowitz, has been publishing Michigan's weekly newspaper, Between the Lines, for 26 years. "The demographic of the gay community tends to be very close to Amazon's ideal customer. We're first adopters. We're loyal. Even aside from the social aspect of it, I just think it makes good business sense."
Stevenson recalls attempting to engage Amazon, which has "a huge distribution facility not far from our offices. When they were doing 'Help Wanted,' we approached them about ads, but they didn't take us up on it."
Masters has a similar tale of unsuccessful outreach at the local level.
"I attempted to get live-streaming release ads from Amazon video," he says, "since they own nearly every billboard in Los Angeles and they are doing a great deal of LGBT-specific or themed programming as part of their multi-billion dollar content spree in Hollywood."
Nationally, adds Masters, "Todd Evans and his team are the LGBT liaisons for our community, with such accounts."
As noted in two previous similarly themed articles focusing on Apple and Starbucks, Evans is president and CEO of Rivendell Media, which places advertisements for the National LGBT Media Association. Together, the association's members — including Boston's Bay Windows and NYC's Gay City News — reach an estimated 500,000 weekly print and online readers.
"In 2013," Evans notes, "Amazon did the funny Kindle same-sex beach commercial. In 2018, they did another one for Fire TV featuring two gay men," and also what Evans calls "the lonely ad"—a single-page print ad for Amazon's wedding registry, in the April issue of Out Magazine.
The fact that he's able to cite three ads that acknowledge LGBT consumers, says Evans, "is what's different about them. They're at least doing something, whether it's to provoke thought or just test the waters, to see what various responses are."
Evans says he's surprised Amazon didn't do a deeper dive.
"It's so much easier to carry it to fruition, into LGBT media, where everybody is going to be paying attention to it," says Evans. "There are plenty of other gay publications to advertise in."
Of the Fire TV commercial, notes Evans, "There are plenty of digital networks you could run a TV ad on today. You could even run it on Logo, where you have a super-friendly gay audience… More than most companies, they already target consumers based on buying habits. So they should have an understanding of how important the LGBT consumer is. Like Apple and Starbucks, I feel these are all good companies that just really need to be educated on how to reach large numbers of LGBTs in 'our' specific media."
One company that got, and continues to get, the message is Absolut Vodka. As of last year, Absolut had spent $31 million on LGBTQ marketing, and donated over $40 million to gay and lesbian charities.
Unlike Apple, Starbucks, and Amazon — none of which responded to our outreach with detailed comment — Absolut Vice President Regan Clarke was quick to respond, noting Absolut "was the first spirits brand to publicly support the LGBTQ community, beginning in 1981."
Clarke called that move, unheard of for its time, "a risky decision for mainstream brands, because taking a stand for equality meant risking backlash from conventional culture. Today, Absolut is proud to stand as a beacon of diversity and inclusivity alongside LGBTQ communities, and continues to push the envelope of cultural progress – while celebrating and supporting the people and actions that have made that progress possible."
It's a far cry from the Amazon approach, says Masters, who is confounded by the chasm between knowledge and action.
"They know we are customers," says Masters, of Amazon. "They believe in marketing, and they even believe in targeted marketing — yet they exclude us intentionally while also appearing to embrace us. It's been happening much too long, this equation of elite support. We need to reel it in before our own media cease to exist and our journalistic voice is replaced by rubber chicken dinners at five-star hotels."
One in ten LGBT workers experienced discrimination at work
LGBTQ employees of color were more likely to report being denied jobs and verbal harassment at work as opposed their white counterparts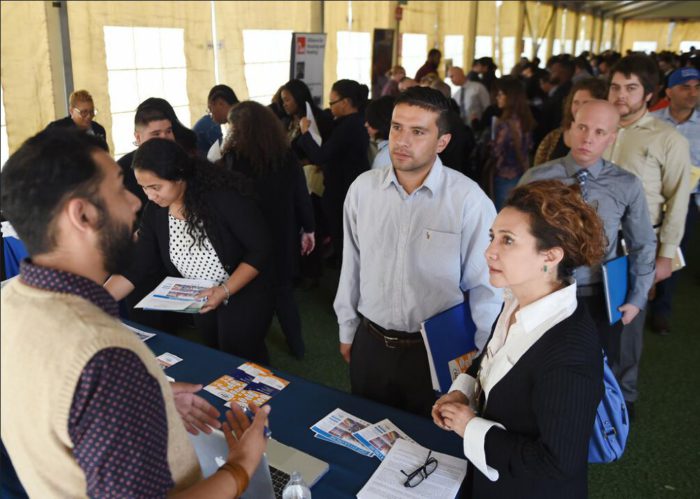 LOS ANGELES – A new study by the Williams Institute at UCLA School of Law finds an estimated 46% of LGBT workers have experienced unfair treatment at work at some point in their lives, including being fired, not hired, or harassed because of their sexual orientation or gender identity.
An estimated 9% of LGBT employees reported experiences of discrimination in the past year, despite the U.S. Supreme Court's 2020 decision in Bostock v. Clayton County, which extended employment non-discrimination protections to LGBT people nationwide. Approximately 11% of LGBT employees of color reported being fired or not hired because of their sexual orientation or gender identity in the last year.
Using survey data collected in May 2021 from 935 LGBT adults in the workforce, researchers examined lifetime, five-year, and past-year discrimination among LGBT employees.
Results show that over half (57%) of LGBT employees who experienced discrimination or harassment at work reported that the unfair treatment was motivated by religious beliefs, including 64% of LGBT employees of color and 49% of white LGBT employees.
"Employment discrimination and harassment against LGBT people remain persistent and pervasive in 2021," said lead author Brad Sears, Founding Executive Director at the Williams Institute. "Passing the Equality Act would ensure that LGBT people—particularly transgender people and LGBT people of color—are allowed to participate fully in the workplace as well as other public settings."
ADDITIONAL FINDINGS:
Discrimination
30% of LGBT employees reported experiencing at least one form of employment discrimination (being fired or not hired) because of their sexual orientation or gender identity at some point in their lives.
29% of LGBT employees of color reported not being hired compared to 18% of white LGBT employees.
Harassment
38% of LGBT employees reported experiencing at least one form of harassment (including verbal, physical, or sexual harassment) at work because of their sexual orientation or gender identity at some point in their lives.
LGBT employees of color were significantly more likely to experience verbal harassment than white employees.

36% of LGBT employees of color reported experiencing verbal harassment compared to 26% of white LGBT employees.
Religious Motivation
Of employees who experienced discrimination or harassment at some point in their lives, 64% of LGBT employees of color said that religion was a motivating factor compared to 49% of white LGBT employees.
Avoiding Discrimination
Half (50%) of LGBT employees said that they are not open about being LGBT to their current supervisor and one-quarter (26%) are not out to any of their co-workers.
Many LGBT employees reported engaging in "covering" behaviors to avoid harassment or discrimination at work, such as changing their physical appearance and avoiding talking about their families or social lives at work.

For example, 36% of transgender employees said that they changed their physical appearance and 28% said they changed their bathroom use at work to avoid discrimination and harassment.
Business slowly resumes in West Hollywood
Halting steps toward new normal amid pandemic and protest panic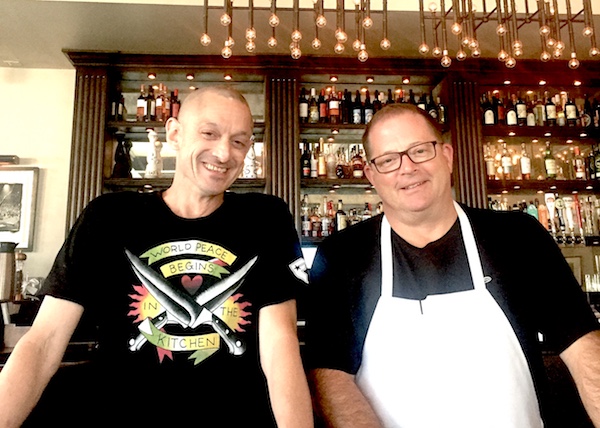 After a nearly 3 month pause, Los Angeles allows businesses to reopen and owners are hopeful crowds will return. (Photo provided by City of West Hollywood)
Feeling the pressure of an ailing economy, West Hollywood businesses are anxious to finally re-open, after several weeks of closures. Amid new safety rules, the long term effects of the Covid-19 pandemic and recent civil unrest have resulted in a mix of fear and uncertainty within the community,
"I am excited for our businesses but worried for them as well," acknowledged Genevieve Morrill, president and CEO of the West Hollywood Chamber of Commerce. "While it almost feels impossible to move forward without fear of the pandemic or fear of looters, many are."
Morrill is concerned that Weho establishments are able to manage all the necessary protocol to keep employees and the public safe, and at the same time, break even and not take more losses.
"Nevertheless, I am happy that many companies can begin to generate revenue.
They were shut down for months, only to reopen one day and close again due to threats of vandalism," she noted.
"The marches and protests are needed and our business are supportive of the Black Lives Matter movement and want to be involved. But they are also stretched to the max – they need immediate relief."
Morrill is hopeful about more jobs coming to the area.
"Some businesses have received PPP loans allowing them to rehire. With the recent amendment to the PPP loan policy, this has been a much needed adjustment to allow rehiring to happen," she claimed.
Weho Bars, Restaurants, Jobs
West Hollywood restaurants and bars are opening with cautious optimism, warns hospitality recruiter Wendy Tuttle.
"They will be assessing the demand and hiring/bringing back staff appropriately. Most are chomping at the bit to get back to work. There are others that may have underlying health issues or live with family members that might be hesitant to return out of fear of contracting Covid-19."
Tuttle's clients are "anxiously waiting" receiving those calls to come back to work.
"My people want to hear 'we're open. We have all the plans in place to keep you and guests safe.' so that they can get back to work, doing what they love—creating great food, while offering an amazing experience with friends, family and community."
Restaurants like Conservatory are looking at fully opening their venues, with a full food and beverage menu, servers, a host/hostess.
"Conservatory is excited about opening up to the community again, and are taking every measure to ensure safety for our employees and guests," said owner Paul Kalt.
Kait feels "lucky" that the restaurant's street-side cafe with a pick up window has been open.
"That has allowed guests to enjoy keeping their daily routines for coffee, cocktails and food, take out and delivery. While we have very much missed our full restaurant capabilities, we have been able to maintain continued service and as much of a sense of normalcy as possible, during these unprecedented times."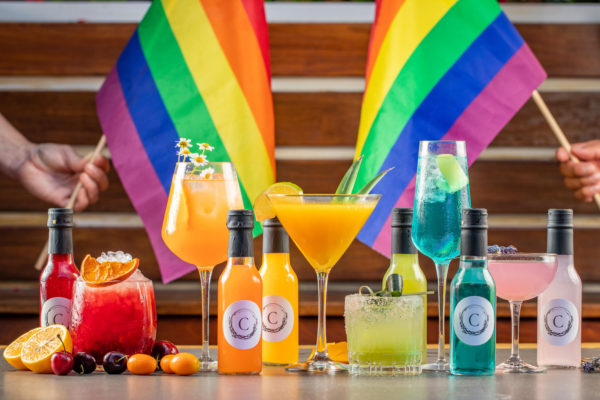 For Pride Month, Conservatory have created specialty cocktails for the month of June. For their For The Love Wins package—all six cocktails offered in a package for $70– a percentage of proceeds will be donated to the Human Rights Campaign.
George Figares, general manager at Fiesta Cantina Weho is equally thrilled to be back. 'WeHo has been dark for too long and we are happy to bring back Fiesta to WeHo!" They offer a 4-8 PM happy hour everyday.
Making sure guests feel comfortable is Figares' number one priority.
"First and foremost, public safety is our top priority. Keeping everyone safe throughout our reopening is essential. We want everyone to come out and enjoy the community, but in a way that does not encourage the spread of the pandemic."
He continued: "We are hopeful that with following the strict guidelines set by the State and County Health departments that we will be able to operate in a way that is safe for our employees and guests."
Many bars in West Hollywood have found a way to open, serving food and observing social distancing rules. Rocco's, The Abbey, Beaches, Fiesta Cantina and others have reopened with social distancing rules in place and food as the centerpiece.
David Cooley recently told the Los Angeles Blade, "We scan everyone's temperature, require masks and have social distance table rules in place," he said.
On a recent mid-day walk through WeHo, every bar we visited was strictly imposing the new rules, too. But the crowds are huge. At least one such business has been cited for being over-capacity since implementation of the new reduced census rules.
Weho Stores
"RJ Holguin, director of marketing and outreach at My 12 Step Store, has mixed feelings about Weho businesses reopening.
"I'm in favor but I think it's best to move forward with great caution. People are so anxious to be out that they are willing to take a risk," Holguin said.
The store has remained open online and that has been Holguin's saving grace.
"We are now open for instore purchase with all the guidelines, but still recommend people to order online and pick up or use our curbside service. It's very challenging to maintain in store shopping with the regulations and operate with less employees."
Last summer, the store was expanded, to offer a better shopping experience.
"In order to meet our expectations, we needed to increase our in store sales by 30% which we started to, during the holiday season. But by the end of March, we were losing 100% of our in store sales due to the shutdown, which has been a huge financial hit," said Holguin.
While it has been "a year of lemons," Holguin has constantly found ways to make a joyful lemonade.
"We have provided a weekly post to our blog on the emotional effects on 12-step recovery, and offered free meeting chips to newcomers in the area. Our Facebook page has constant updates on our outreach program," he said proudly.
During the Black Lives Matters protests, Holguin and his team painted support graffiti on their store. Protesters stopped to take pictures and offered words of support.
West Hollywood dogs haven't yet gotten the green light to be able to play together but grooming services are available in day cares like Dog-E-Den.
"We miss our staff, our customers and the dogs who we have come to know and love to care for," said owner Gene Barash.
The pandemic made it impossible to operate for about two months and Barash had to fully close the store. "We began reopening with reduced days/hours, but then the protests required us to close down for a few days. Thankfully, they have been very peaceful after the first few days, so we reopened again yesterday. We have a pretty high level of confidence that the protests won't have a disruptive impact on our business."
Over the past 3 months, Barash has received a lot of calls and emails from customers letting them know that they are looking forward to the daycare reopening and can't wait to be able to bring their dogs in again.
"We are really appreciative of their support and encouragement and consider ourselves lucky to have such positivity coming from our community, especially in these incredibly challenging times."
Gyms have not yet been able to open, but Brendon Ayanbadejo, President of Fitness at West Coast Fitness, the franchisee of Orangetheory Fitness, has been hard at work getting his studios ready.
"We can't wait to open our Weho studio and the rest of our locations across California. The health and safety of our team and members is always our number one priority. We also know that health, fitness, physical activity and community are vital for a healthy immune system and mental health. So we feel excited and ready to get people back doing what they love once we get the green light."
The state of CA announced last week guidelines of a state re-opening date of 6/12 for gyms and fitness studios.
"However, the county decides when we will be allowed to open, based on their assessment of health, risk, etc." he explained. "We are digesting the state guidelines and waiting to hear from county health and govt representatives on specific dates when we will be allowed to open each studio."
Economically having their business closed has of course been a challenge, stated . Ayanbadejo. "But, we are in the same boat as so many others. Beyond any economic impact the pandemic and especially here in our home of Los Angeles the protests in support of Black Lives Matter have elevated our community and opened our collective eyes to the role and responsibility we need to play.
Avelo Airlines takes off
Avelo Airlines is the longtime work of seasoned airline executive Andrew Levy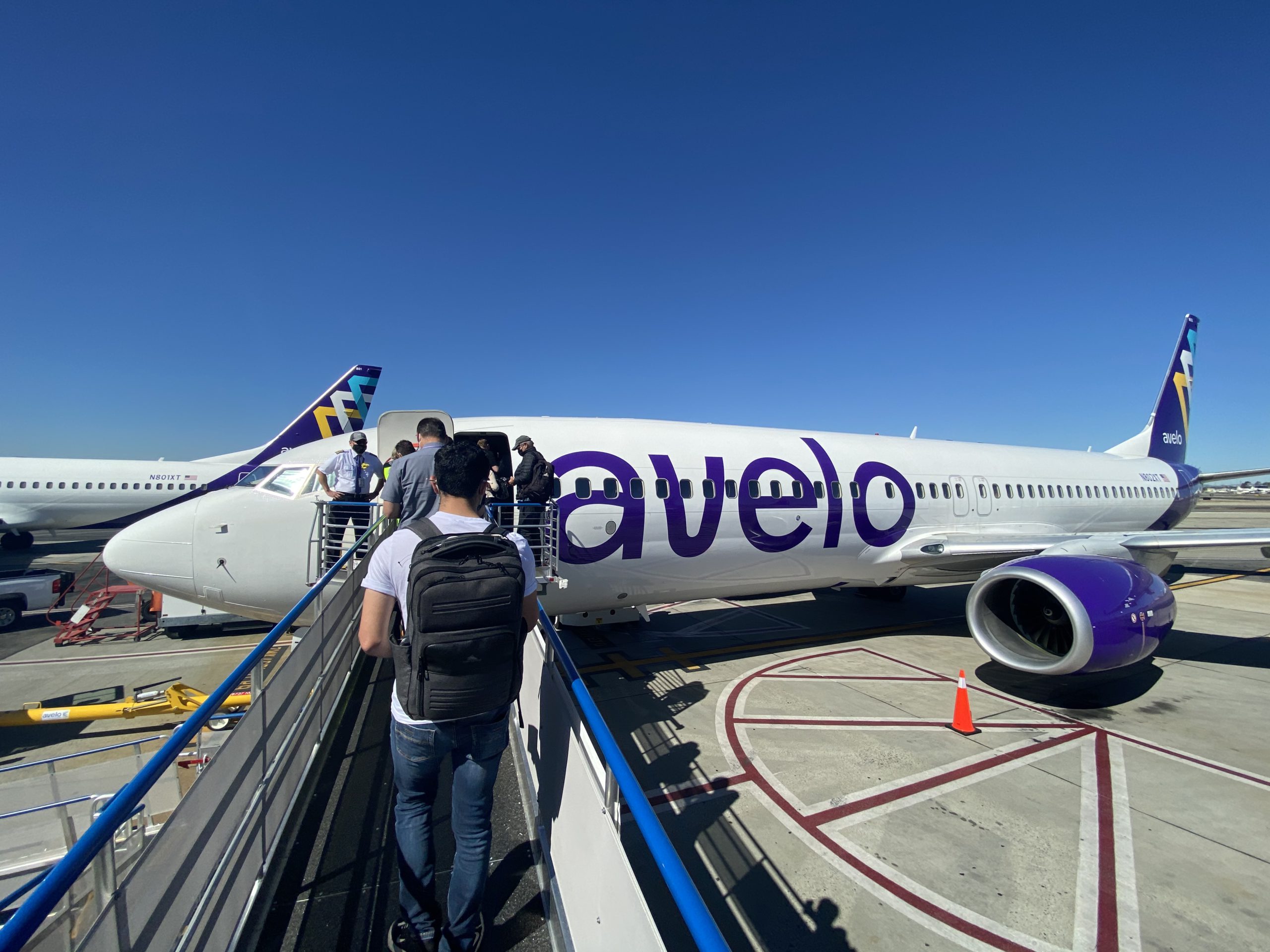 BURBANK – Avelo Airlines is cleared and ready for take off. For the first time in 15 years, a new regional American airline is taking its inaugural flight.
Based out of Burbank, and flying to 11 local airports, Avelo is here to take travelers to national parks, wine regions and cultural hubs including Sonoma County, Salt Lake City, Phoenix and Yellowstone.
But the standout element of the new airline might be ridiculously low ticket prices, with the starting cost for a ticket only $19. Avelo is the country's hot new ultra-low-cost-carrier.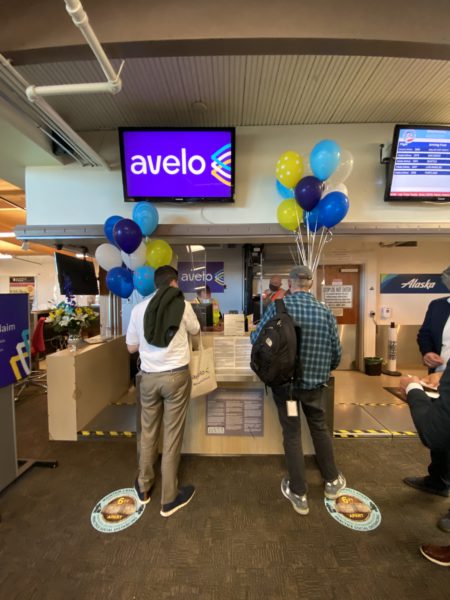 On the morning of Wednesday, April 28th, Avelo lifted off for its very first flight to Sonoma County Airport. It was a well-picked hub, selected to showcase the best of Northern California: lush green landscapes and expertly made wine.
Avelo Airlines is the longtime work of seasoned airline executive Andrew Levy, whose resume includes CFO of United Airlines and co-founder and president of Allegiant Air. Put together, CEO Andrew Levy and his team have over 200 years of airline experience.
In his speech at the ribbon cutting, Levy said "Avelo's purpose is to inspire travel. Today we begin the process to make [traveling] easy, convenient and affordable." He also described the company as having a "soul of service", highlighting customer care as Avelo's backbone.
The upbeat flight staff was decked out in colorful boutonnieres as they welcomed executives, investors, press, and airplane nerds onto the plane.
The mood was celebratory throughout the flight, with speeches and toasts from Levy and his colleagues all commemorating the project, almost decades in the making.
Throughout the many years of development almost every detail about the new company has been kept tightly under wraps. Executives beamed and shook hands in congratulations, while airplane bloggers reveled in the new details – examining tray tables, leg room and how the seats recline.
Burbank Airport holds an almost cult status in both Los Angeles and in the airline industry. It's small, uncrowded and laid back, while most big city airports can be described as anxiety inducing with lines to rival Disneyland.
At Burbank passengers can get through security in 15 minutes, often less. As a company, Avelo's personality seems to match that of Burbank – it seeks to make air travel an easygoing commodity, and do it all at affordable prices.