Amazon doesn't keep LGBT outreach in stock
Critics say behemoth lacks marketing, philanthropy footprint in community
From books to booze to pop-up tents to toiletries, tell Amazon what you want, and they'll deliver almost anything — except a straight answer about their outreach to the LGBTQ+ community, as it pertains to advertising, marketing, and communication.
"Hi Scott – we don't have anything to share at this time. Thanks!"
Peppy use of the exclamation point notwithstanding, Amazon public relations representative Mackenzie Ritter's sole substantial reply (if one can say that of a 12-word email) to this reporter's weeks-long request for comment cut like the whirling blades of a failed drone delivery test.
"We don't provide details regarding our marketing programs – you can find out more about how we support the LGBTQ community here," said Mackenzie in a quote attributed directly to Amazon, which arrived a few hours after one final appeal.
Follow that link and you'll find "carefully considered and deeply held" progressive positions on everything from the federal minimum wage to immigration reform to heat-induced climate change.
It's the LGBTQ+ rights section, however, that gives credence to the sticking point of Troy Masters, publisher and editor of the Los Angeles Blade (the Washington Blade's sister publication).
Amazon cites its "early and strong support of marriage equality" and ongoing commitment to "advocate for protections and equal rights for transgender people," noting they "stand together with the LGBTQ community," and crowing about their "perfect score" on the Human Rights Campaign Foundation's Corporate Equality Index for the last three years.
Standing together with our community, says Masters, must translate into direct engagement, by going beyond providing gender transition benefits to employees or advocating for legislation at the federal and state level (both of which Amazon does).
"I am unaware that they have a marketing or philanthropy footprint inside our community," says Masters. "They don't seem hostile, but they are not an active flag-raiser, except perhaps via employee groups at very select events. To me, that kind of marketing is dark marketing — it's dark because it is not at all inclusive."
Now there's a zinger Masters says can be applied to "every other company like them, every company that chooses to rub elbows at our multi-million dollar fundraisers, make a relatively small donation, buy a table at an event, and get their LGBT employees drunk for a night. It's an offensive strategy, in my opinion, if it is not backed up with general community-wide visibility and outreach."
"They're missing the chance to reinforce their already pretty good reputation in the gay community," says Pride Source Media CFO Jan Stevenson, who, along with her wife, Susan Horowitz, has been publishing Michigan's weekly newspaper, Between the Lines, for 26 years. "The demographic of the gay community tends to be very close to Amazon's ideal customer. We're first adopters. We're loyal. Even aside from the social aspect of it, I just think it makes good business sense."
Stevenson recalls attempting to engage Amazon, which has "a huge distribution facility not far from our offices. When they were doing 'Help Wanted,' we approached them about ads, but they didn't take us up on it."
Masters has a similar tale of unsuccessful outreach at the local level.
"I attempted to get live-streaming release ads from Amazon video," he says, "since they own nearly every billboard in Los Angeles and they are doing a great deal of LGBT-specific or themed programming as part of their multi-billion dollar content spree in Hollywood."
Nationally, adds Masters, "Todd Evans and his team are the LGBT liaisons for our community, with such accounts."
As noted in two previous similarly themed articles focusing on Apple and Starbucks, Evans is president and CEO of Rivendell Media, which places advertisements for the National LGBT Media Association. Together, the association's members — including Boston's Bay Windows and NYC's Gay City News — reach an estimated 500,000 weekly print and online readers.
"In 2013," Evans notes, "Amazon did the funny Kindle same-sex beach commercial. In 2018, they did another one for Fire TV featuring two gay men," and also what Evans calls "the lonely ad"—a single-page print ad for Amazon's wedding registry, in the April issue of Out Magazine.
The fact that he's able to cite three ads that acknowledge LGBT consumers, says Evans, "is what's different about them. They're at least doing something, whether it's to provoke thought or just test the waters, to see what various responses are."
Evans says he's surprised Amazon didn't do a deeper dive.
"It's so much easier to carry it to fruition, into LGBT media, where everybody is going to be paying attention to it," says Evans. "There are plenty of other gay publications to advertise in."
Of the Fire TV commercial, notes Evans, "There are plenty of digital networks you could run a TV ad on today. You could even run it on Logo, where you have a super-friendly gay audience… More than most companies, they already target consumers based on buying habits. So they should have an understanding of how important the LGBT consumer is. Like Apple and Starbucks, I feel these are all good companies that just really need to be educated on how to reach large numbers of LGBTs in 'our' specific media."
One company that got, and continues to get, the message is Absolut Vodka. As of last year, Absolut had spent $31 million on LGBTQ marketing, and donated over $40 million to gay and lesbian charities.
Unlike Apple, Starbucks, and Amazon — none of which responded to our outreach with detailed comment — Absolut Vice President Regan Clarke was quick to respond, noting Absolut "was the first spirits brand to publicly support the LGBTQ community, beginning in 1981."
Clarke called that move, unheard of for its time, "a risky decision for mainstream brands, because taking a stand for equality meant risking backlash from conventional culture. Today, Absolut is proud to stand as a beacon of diversity and inclusivity alongside LGBTQ communities, and continues to push the envelope of cultural progress – while celebrating and supporting the people and actions that have made that progress possible."
It's a far cry from the Amazon approach, says Masters, who is confounded by the chasm between knowledge and action.
"They know we are customers," says Masters, of Amazon. "They believe in marketing, and they even believe in targeted marketing — yet they exclude us intentionally while also appearing to embrace us. It's been happening much too long, this equation of elite support. We need to reel it in before our own media cease to exist and our journalistic voice is replaced by rubber chicken dinners at five-star hotels."
KTLA 5 LIVE: LA's first & only coffee and tattoo shop
They serve their customers with creative, unique and delicious lattes and cappuccinos but they have also created a community of artists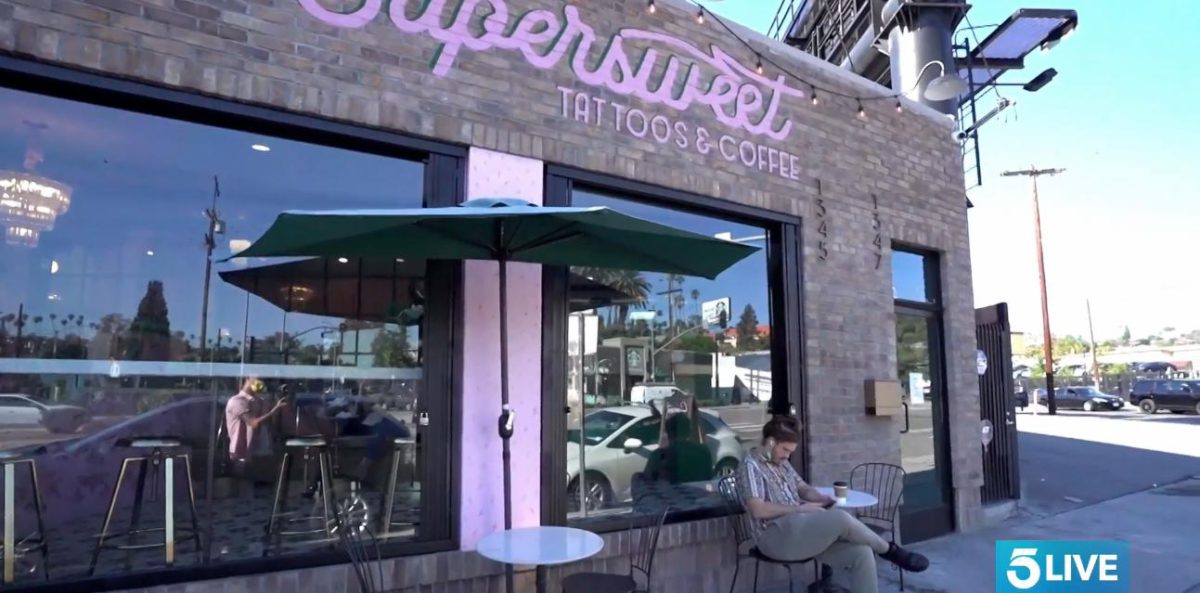 LOS ANGELES (KTLA) – Super Sweet Tattoo and Coffee is unlike any other coffee shop in the city and that's because as you guessed, they're also a tattoo parlor!
Not only do they serve their customers with creative, unique and delicious lattes and cappuccinos but they have also created a community of artists and a welcoming environment for tattoo enthusiasts and newbies alike.
The owners aimed to curate a space where people do not feel intimidated when walking in to permanently mark their bodies and to offer people the opportunity to congregate and enjoy their morning cup of joe.
Visit their Instagram @supersweettattoo to check out their latest works of art and their daily menu items.
This segment aired on Friday, Jan 07, 2022:
National LGBT Chamber of Commerce & Grubhub team up with grants
The Community Impact Grant Program is inviting restaurants & bars that qualify to submit applications for grants up until Oct. 12, 2021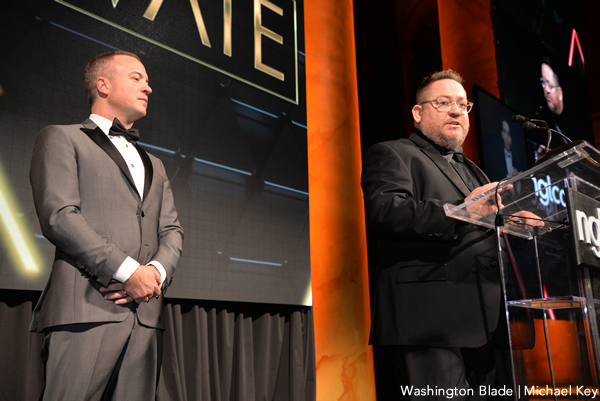 WASHINGTON – The National LGBT Chamber of Commerce and the global online food delivery company Grubhub announced on Sept. 22 that they have launched a $2 million grant program to provide financial support to struggling "LGBTQ+ owned and ally restaurants" adversely impacted by the COVID pandemic.
"America's vulnerable LGBTQ+ owned restaurants and bars serving food will find a vital lifeline this fall stemming from the partnership formed by the National LGBT Chamber of Commerce (NGLCC) and Grubhub," according to a joint statement they released.
"These small business owners have been among the hardest hit by COVID impact with loss of jobs and income over the past two years," the statement says.
It says the newly launched Community Impact Grant Program is inviting restaurants and bars that qualify for the program to submit applications for grants up until Oct. 12, 2021, the closing date for the applications. The grants are expected to range from $5,000 to $100,000, the statement says, with NGLCC and its more than 50 affiliated LGBT chambers across the country playing the lead role in selecting which restaurants or bars are awarded the grants.
In a separate statement in response to a question from the Blade, NGLCC said an LGBTQ-owned establishment such as a gay bar would be eligible to apply for a grant under the program if they offer a menu for serving food.
"They do not need to be licensed as a restaurant specifically to be eligible for consideration," NGLCC said.
In the same follow-up statement to the Blade, NGLCC said it will determine whether an applicant qualifies for a grant as an LGBTQ ally by evaluating "the restaurant's clientele, reach, track record of support, and public benefit."
The statement adds, "In our application online, we ask allies to share evidence of their LGBTQ+ community support such as nonprofit sponsorships or advertising in local LGBTQ+ media, among others. We know that our allies are an important foundation standing by their LGBTQ+ patrons, neighbors, and friends."
The statement announcing the launching of the LGBTQ grant program says the funds for the grants will come from a charitable program Grubhub started in 2018 called Grubhub's Donate the Change program. It says the program asks customers receiving food delivered by Grubhub to "round out their order total and donate the difference," with Grubhub matching eligible donations from its Grubhub+ members.
It says NGLCC has set a goal to allocate 30 percent of the funds for the Community Impact Grant Program for LGBTQ-owned and ally-owned restaurants and bars to businesses owned by people of color and transgender and gender non-conforming individuals.
"We're proud to partner with Grubhub offering these grants to support these businesses," said Justin Nelson, co-founder and president of the NGLCC, who noted that LGBTQ-owned and allied restaurants were among those who "kept our communities and first responders fed throughout the pandemic."
Added Nelson, "America's 1.4 million LGBTQ+-owned business owners have shown incredible resilience during the COVID-19 pandemic, and now, in turn, we can help them recover stronger than ever."
The National LGBT Chamber of Commerce describes itself as the business voice of the community and "the largest global advocacy organization specifically dedicated to expanding economic opportunities and advancements for LGBT people."
One in ten LGBT workers experienced discrimination at work
LGBTQ employees of color were more likely to report being denied jobs and verbal harassment at work as opposed their white counterparts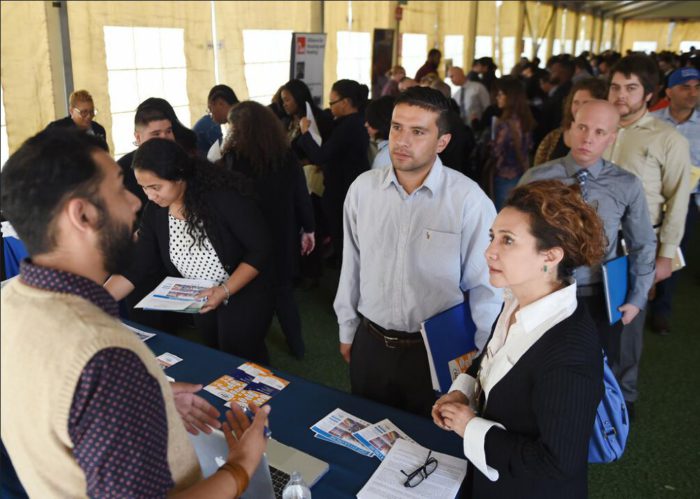 LOS ANGELES – A new study by the Williams Institute at UCLA School of Law finds an estimated 46% of LGBT workers have experienced unfair treatment at work at some point in their lives, including being fired, not hired, or harassed because of their sexual orientation or gender identity.
An estimated 9% of LGBT employees reported experiences of discrimination in the past year, despite the U.S. Supreme Court's 2020 decision in Bostock v. Clayton County, which extended employment non-discrimination protections to LGBT people nationwide. Approximately 11% of LGBT employees of color reported being fired or not hired because of their sexual orientation or gender identity in the last year.
Using survey data collected in May 2021 from 935 LGBT adults in the workforce, researchers examined lifetime, five-year, and past-year discrimination among LGBT employees.
Results show that over half (57%) of LGBT employees who experienced discrimination or harassment at work reported that the unfair treatment was motivated by religious beliefs, including 64% of LGBT employees of color and 49% of white LGBT employees.
"Employment discrimination and harassment against LGBT people remain persistent and pervasive in 2021," said lead author Brad Sears, Founding Executive Director at the Williams Institute. "Passing the Equality Act would ensure that LGBT people—particularly transgender people and LGBT people of color—are allowed to participate fully in the workplace as well as other public settings."
ADDITIONAL FINDINGS:
Discrimination
30% of LGBT employees reported experiencing at least one form of employment discrimination (being fired or not hired) because of their sexual orientation or gender identity at some point in their lives.
29% of LGBT employees of color reported not being hired compared to 18% of white LGBT employees.
Harassment
38% of LGBT employees reported experiencing at least one form of harassment (including verbal, physical, or sexual harassment) at work because of their sexual orientation or gender identity at some point in their lives.
LGBT employees of color were significantly more likely to experience verbal harassment than white employees.

36% of LGBT employees of color reported experiencing verbal harassment compared to 26% of white LGBT employees.
Religious Motivation
Of employees who experienced discrimination or harassment at some point in their lives, 64% of LGBT employees of color said that religion was a motivating factor compared to 49% of white LGBT employees.
Avoiding Discrimination
Half (50%) of LGBT employees said that they are not open about being LGBT to their current supervisor and one-quarter (26%) are not out to any of their co-workers.
Many LGBT employees reported engaging in "covering" behaviors to avoid harassment or discrimination at work, such as changing their physical appearance and avoiding talking about their families or social lives at work.

For example, 36% of transgender employees said that they changed their physical appearance and 28% said they changed their bathroom use at work to avoid discrimination and harassment.