Are California Democrats battling Trump fatigue?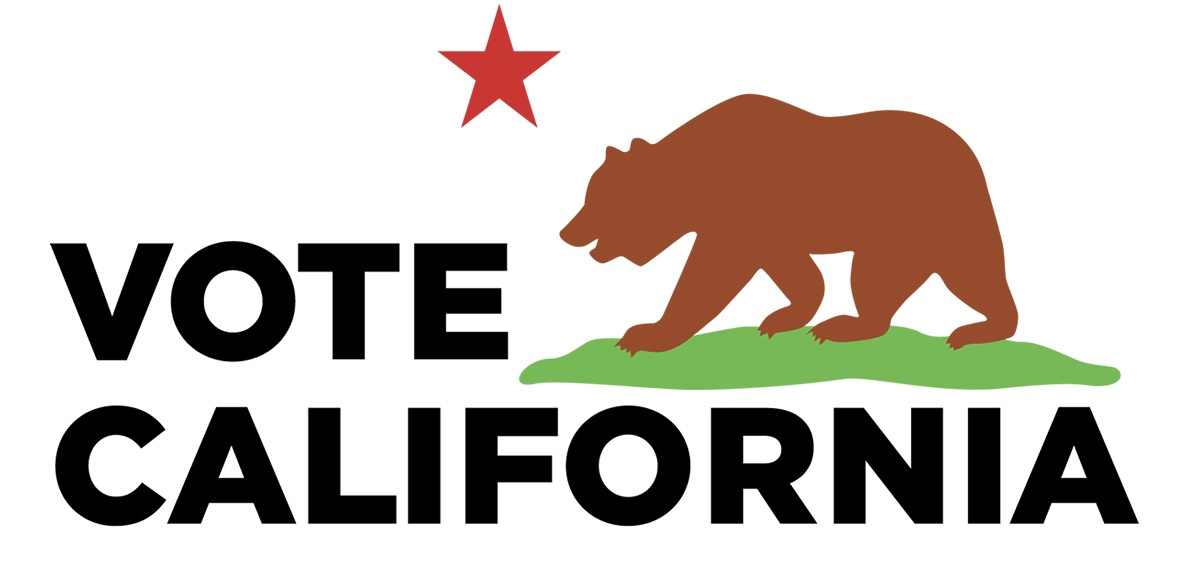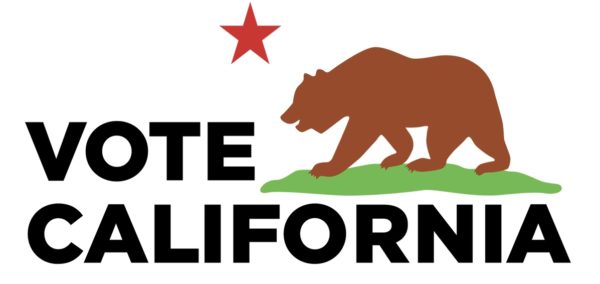 While politicos nationwide watch the historic House Intelligence Committee impeachment inquiry into the presidency of Donald J. Trump, led by the focused and unflappable Democratic Chair Rep. Adam Schiff, Democrats back in the blue state are still squirming over which presidential candidate could best beat Trump in 2020 and how far to go to get there.
Fans of former Vice President Joe Biden and Sen. Elizabeth Warren were disappointed when the two frontrunners decided to skip the California Democratic Convention Nov. 15-17 in Long Beach, with California Democratic Party Chair Rusty Hicks issuing a stern finger-wagging.
"Your decision is a blatant disregard and disrespect to California's grassroots leaders who make the phone calls, knock the doors, and give the money… in swing districts and swing states alike… year after year after year," Hicks posted Nov. 5 on his Facebook page. "It's clear you don't think you need us to win the Primary. But, you *just might* need us in the General. Just sayin."
Well, maybe not in California. An Oct. 1 report released by California Sec. of State Alex Padilla indicates that Democrats have either increased their lead in voter registration or narrowed the gap with Republicans. The 154-Day Report of Registration before the March 3, 2020 Presidential Primary Election indicates that registered Democratic voters increased from 43.1% to 44.1% while Republican Party voters decreased from 27.6% to 23.6%.
This is especially important in terms of holding the seven flipped House seats, which would keep Nancy Pelosi as Speaker and Democrats in the House majority to retain oversite of the Trump presidency, as much as possible.
Fortuitously, Reps. Katie Porter (D-Irvine), Harley Rouda (D-Laguna Beach) and Mike Levin (D-San Juan Capistrano) have seen Republican control diminish. "None are more notable than Porter's Orange County district, where Republicans had a 14.2-percentage point advantage in 2016 and now have seen that gap shrink to less than 4 percentage points," writes LA Times political reporter John Myers.
Interestingly, even without evidence of Democratic improvement in their districts, Porter, Rouda and Levin bravely came out in favor of an impeachment inquiry when the Mueller Report was looking into Russian interference in the 2016 election to benefit Trump.
Additionally, Democrats dominant in the four other flipped districts held by Reps. Josh Harder (D-Turlock), T.J. Cox (D-Fresno) and Gil Cisneros (D-Yorba Linda) — and the 25th Congressional District represented by Katie Hill until her difficult, abrupt recent resignation.
Myers thinks "so-called independent voters could be a key factor in the race to succeed Hill," a proud bisexual whose defeat of longtime anti-LGBTQ Steve Knight was sweet political revenge for the agony Kight and his father Pete Knight put the LGBTQ community through for decades.  On Nov. 10, Knight announced he's jumping in the race to regain his old seat. He joins a crowded Republican field that includes former Trump campaign aide George Papadopoulos.
That 25th CD includes Simi Valley, Santa Clarita, Palmdale and a part of Lancaster – long considered one of the most conservative and blatantly anti-LGBTQ stretches of northern Los Angeles County. But locally, the district is represented by pro-equality Supervisor Kathryn Barger, who is miles more progressive than her former boss and predecessor, Mike Antonovich. Hill won the congressional seat by nine points over Knight, a sign of the changing demographics in the area.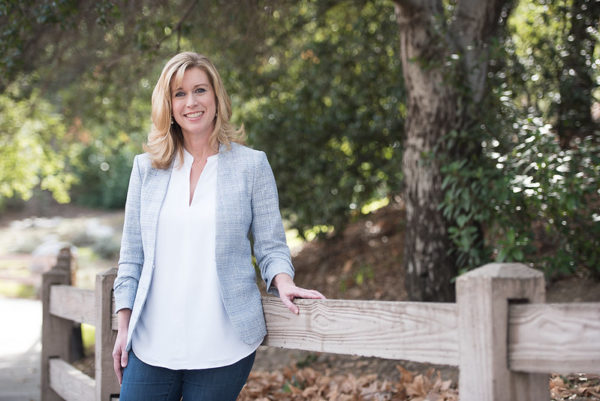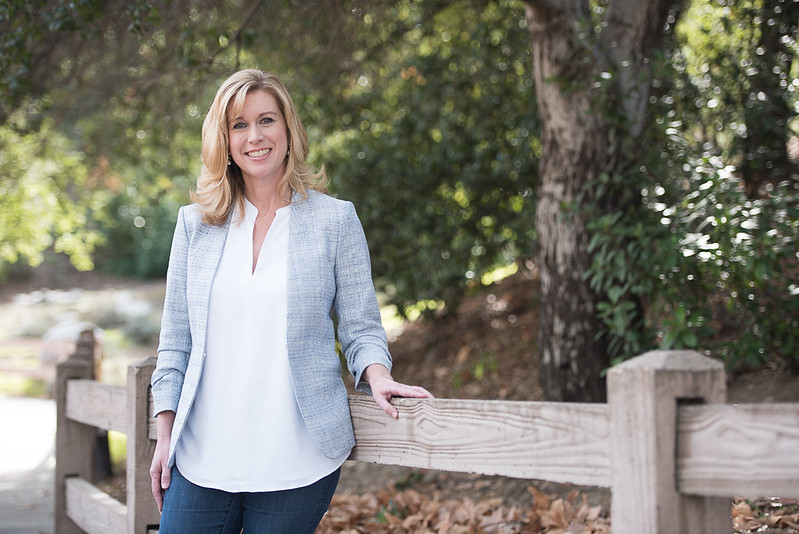 Enter Katie Hill's friend Christy Smith, who was elected to the California Assembly in November 2018 representing an area that overlaps the congressional district, including Simi Valley.
Democrats have cleared the field for Smith — Alex Padilla's name had briefly been mentioned but was quickly squashed. "My goal as chairman of the party is to make sure that we don't have a Dem-on-Dem fight where we split the vote and let Steve Knight take back his old seat," out LA County Democratic Party Chair Mark Gonzalez told the LA Daily News.
However, Smith is largely unknown in the SoCal LGBTQ community. Jane Wishon, Chair at Westside Democratic Headquarters and Political Vice President at Stonewall Democratic Club, is trying to remedy that with a fundraiser and meet and greet for Smith on Monday, Nov. 18 (7-10PM) at Senator Jones, 2020 Wilshire Blvd in Santa Monica (See Wishon's Facebook page.)
As the Los Angeles Blade goes to press, Gov. Gavin Newsom has not yet called for a special election to fill Hill's vacant seat. But it will take a lot of money and boots on the ground to keep that seat out of hungry Republican hands.
Democrats also want to win the 50th congressional seat, long held by indicted Republican Rep. Duncan Hunter. Pundits have him up by five points over a crowded field that includes gay talk show host Carl DeMaio and former Rep. Darrell Issa, both of whom live outside the district. Democrat Ammar Campa-Najjar is running again in the "top-two" primary, having lost by only 3.4% points in 2018 to Hunter in a district won by Trump by 15 points in 2016.
But there's an odd miasma clouding the Democratic Party. Perhaps it's weariness with all-things Trump or the ongoing whispered confusion over which presidential candidate Democrats should embrace. But for some reason, at least in Los Angeles, there is a dearth of authentic enthusiasm as the campaigns head into the holidays, even though early Feb. 3 voting by mail is just around the corner.
Democrats may have a voter registration advantage – but it won't mean much if voters stay home and don't actually vote in the March 3 Primary and Nov. 3 General Election next year.
LAPD asking for public's help with murders of homeless persons
Anyone with information is urged to contact the Los Angeles Police Department's Robbery-Homicide Division, Homicide Special Section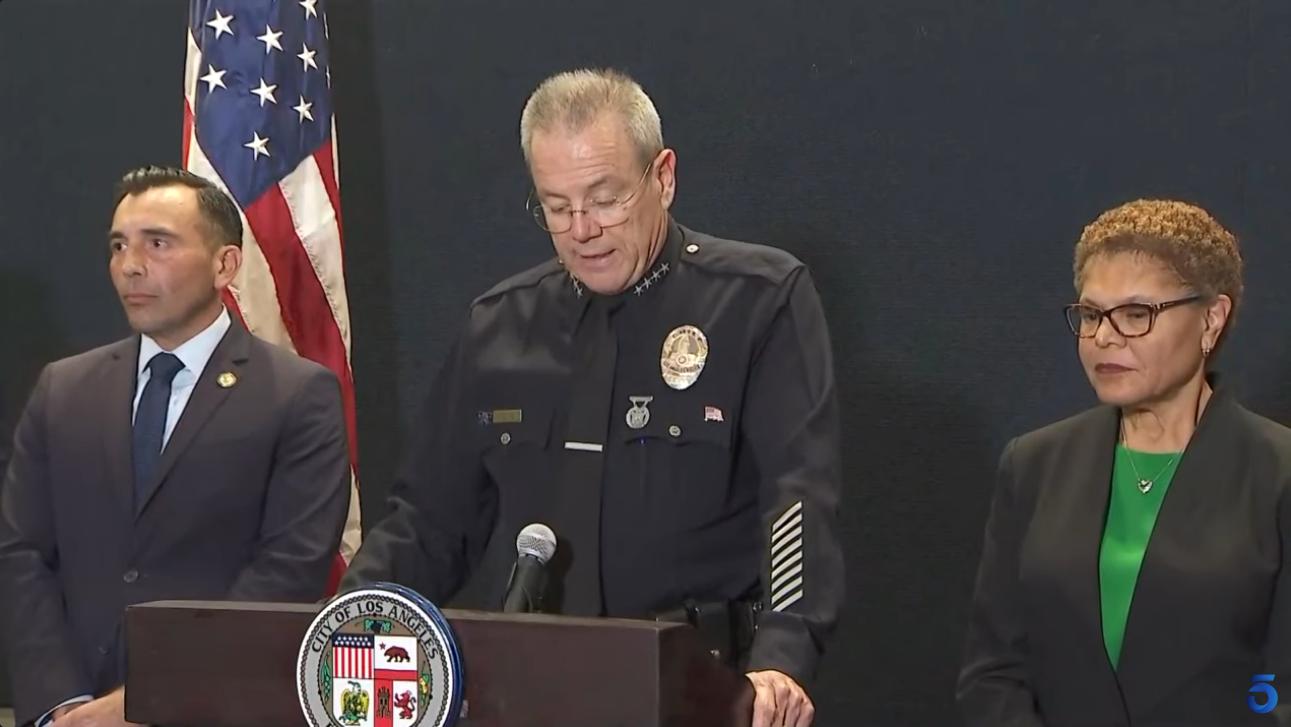 LOS ANGELES – Flanked by Los Angeles County District Attorney George Gascón, LA Mayor Mayor Karen Bass and Martin Estrada, the United States Attorney for the Central District of California, Los Angeles Chief of Police Michel Moore, held a news conference Friday where he announced that three homeless people had been fatally shot while they slept within the past week.
Moore added that authorities believe one suspect is responsible for all three murders.
Detectives from the LAPD's Robbery-Homicide Division are investigating three separate murders that occurred between November 26, 2023, and November 29, 2023. In each case, the victims were experiencing homelessness.
While some similarities have been identified, detectives are working to determine if these murders are related. A community alert bulletin has been issued to make the region's unhoused population and the community stakeholders aware of these recent murders.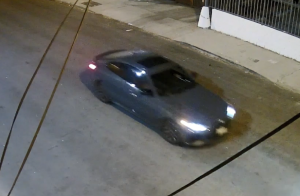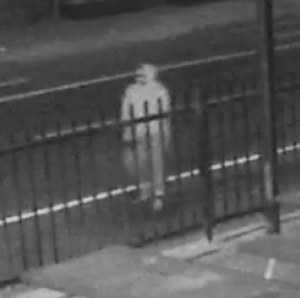 The suspect in these homicides is described only as male. The suspect was seen in a dark-colored sedan. It is unknown if he was alone or there were any additional suspects.
Police have spotted who they believe the shooter is on surveillance footage — Moore said they believe it's a man in a hoodie — and they also have images of the suspect's vehicle, though Moore would not describe it in an effort to avoid misinformation.
"People will see different types of cars, different types of models," he said. "I don't want someone to say 'You called this a Kia and it turns out to be a BMW or Mercedes," he said.
"A single individual approached each one and shot and killed each one as they slept," Moore said, though he avoided use of the term "serial killer."
"The Los Angeles Police Department is employing all available resources to bring justice to these murder victims. I am thankful for our City partners who are working with us closely to ensure the safety of this vulnerable population as we pursue the criminal investigation," said Moore.
"I want to be very clear about what we're facing today: This is a killer who is preying on the unhoused," Mayor Bass said, adding that homeless people should not sleep alone.
"As we always do in the face of a challenge or crisis, our region is mobilizing to respond to this issue. We will work tirelessly to find the individual responsible, arrest them, and hold them accountable. I have met with our partners at the Los Angeles Homeless Services Authority, Housing Authority of the City of Los Angeles, and the Los Angeles Housing Department and we are moving immediately to get the word out to our unhoused neighbors in housing networks. Our message to our unhoused community is clear – try not to be alone tonight. We will do all we can to make shelter and services available. To the many Angelenos who have friends or family who are unhoused, please let them know the danger that exists. We must stay safe. We will work diligently to bring those responsible to justice," the Mayor said.
"To the person responsible: We will find you, we will catch you and you will be held accountable," Bass said.
"I commend the LAPD for creating a dedicated task force to uncover the identity of a potential serial killer preying on the most vulnerable in our community. I've assigned our Major Crimes Division, Bureau of Victim Services and our Bureau of Investigation to assist with these efforts. Today, we demonstrate our collective resolve and stand united in our pursuit of justice, unwavering against the darkness that preys on the most defenseless among us," said LA District Attorney George Gascón.
Related:
Anyone with information is urged to contact the Los Angeles Police Department's Robbery-Homicide Division, Homicide Special Section, at (213) 486-6890. During non-business hours or on weekends, calls should be directed to 1-877-LAPD-24-7 (1-877-527-3247).
Anyone wishing to remain anonymous should call the LA Regional Crime Stoppers at 1-800-222-TIPS (800-222-8477) or go directly to www.lacrimestoppers.org.
Lastly, tipsters may also download the "P3 Tips" mobile application and select the LA Regional Crime Stoppers as their local program.