Are California Democrats battling Trump fatigue?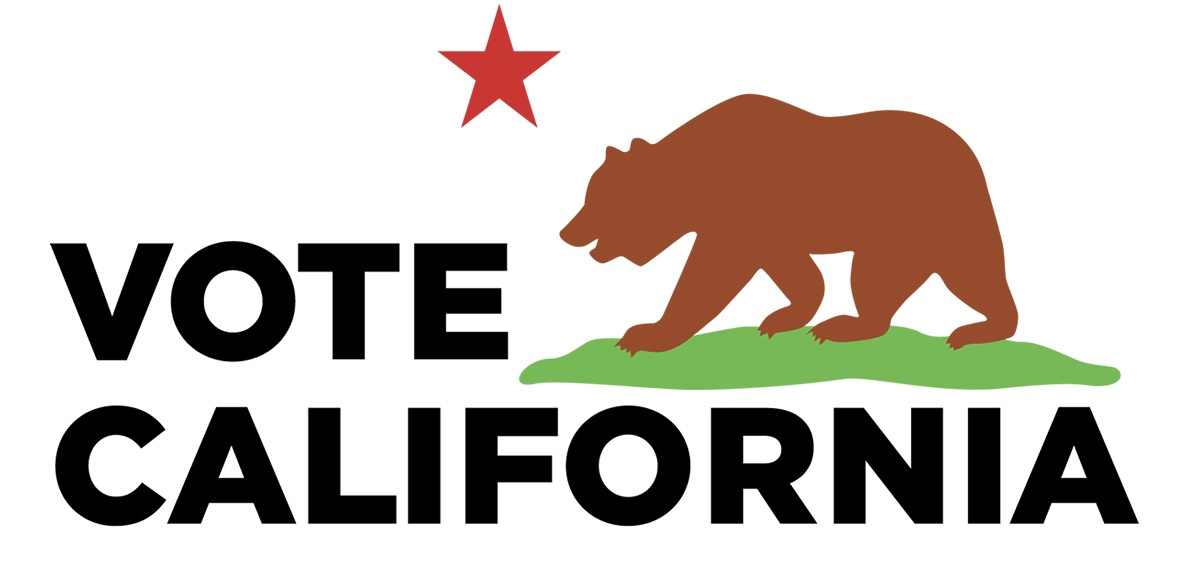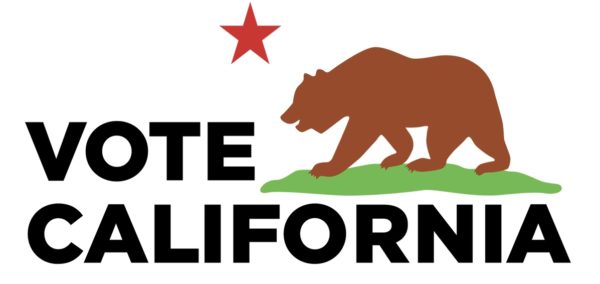 While politicos nationwide watch the historic House Intelligence Committee impeachment inquiry into the presidency of Donald J. Trump, led by the focused and unflappable Democratic Chair Rep. Adam Schiff, Democrats back in the blue state are still squirming over which presidential candidate could best beat Trump in 2020 and how far to go to get there.
Fans of former Vice President Joe Biden and Sen. Elizabeth Warren were disappointed when the two frontrunners decided to skip the California Democratic Convention Nov. 15-17 in Long Beach, with California Democratic Party Chair Rusty Hicks issuing a stern finger-wagging.
"Your decision is a blatant disregard and disrespect to California's grassroots leaders who make the phone calls, knock the doors, and give the money… in swing districts and swing states alike… year after year after year," Hicks posted Nov. 5 on his Facebook page. "It's clear you don't think you need us to win the Primary. But, you *just might* need us in the General. Just sayin."
Well, maybe not in California. An Oct. 1 report released by California Sec. of State Alex Padilla indicates that Democrats have either increased their lead in voter registration or narrowed the gap with Republicans. The 154-Day Report of Registration before the March 3, 2020 Presidential Primary Election indicates that registered Democratic voters increased from 43.1% to 44.1% while Republican Party voters decreased from 27.6% to 23.6%.
This is especially important in terms of holding the seven flipped House seats, which would keep Nancy Pelosi as Speaker and Democrats in the House majority to retain oversite of the Trump presidency, as much as possible.
Fortuitously, Reps. Katie Porter (D-Irvine), Harley Rouda (D-Laguna Beach) and Mike Levin (D-San Juan Capistrano) have seen Republican control diminish. "None are more notable than Porter's Orange County district, where Republicans had a 14.2-percentage point advantage in 2016 and now have seen that gap shrink to less than 4 percentage points," writes LA Times political reporter John Myers.
Interestingly, even without evidence of Democratic improvement in their districts, Porter, Rouda and Levin bravely came out in favor of an impeachment inquiry when the Mueller Report was looking into Russian interference in the 2016 election to benefit Trump.
Additionally, Democrats dominant in the four other flipped districts held by Reps. Josh Harder (D-Turlock), T.J. Cox (D-Fresno) and Gil Cisneros (D-Yorba Linda) — and the 25th Congressional District represented by Katie Hill until her difficult, abrupt recent resignation.
Myers thinks "so-called independent voters could be a key factor in the race to succeed Hill," a proud bisexual whose defeat of longtime anti-LGBTQ Steve Knight was sweet political revenge for the agony Kight and his father Pete Knight put the LGBTQ community through for decades.  On Nov. 10, Knight announced he's jumping in the race to regain his old seat. He joins a crowded Republican field that includes former Trump campaign aide George Papadopoulos.
That 25th CD includes Simi Valley, Santa Clarita, Palmdale and a part of Lancaster – long considered one of the most conservative and blatantly anti-LGBTQ stretches of northern Los Angeles County. But locally, the district is represented by pro-equality Supervisor Kathryn Barger, who is miles more progressive than her former boss and predecessor, Mike Antonovich. Hill won the congressional seat by nine points over Knight, a sign of the changing demographics in the area.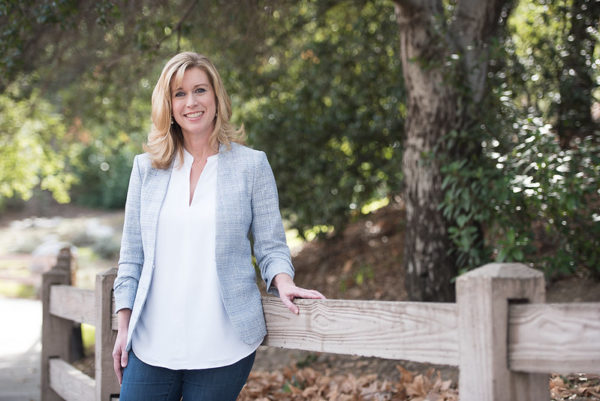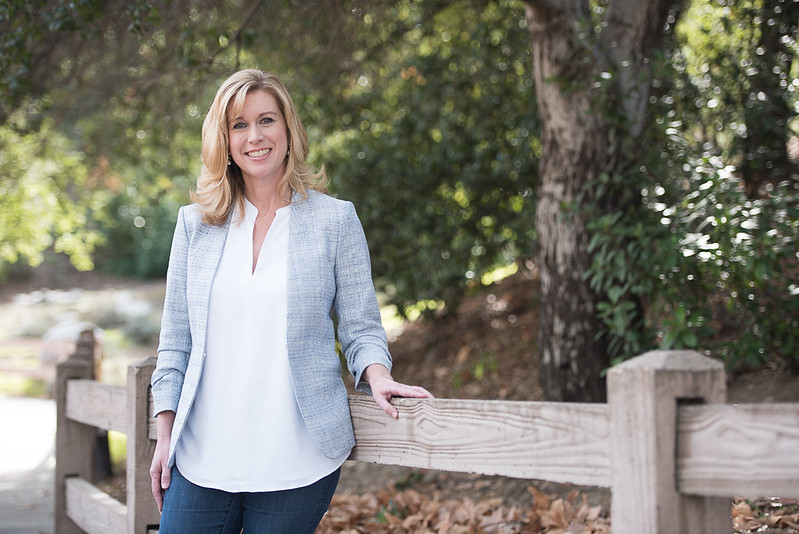 Enter Katie Hill's friend Christy Smith, who was elected to the California Assembly in November 2018 representing an area that overlaps the congressional district, including Simi Valley.
Democrats have cleared the field for Smith — Alex Padilla's name had briefly been mentioned but was quickly squashed. "My goal as chairman of the party is to make sure that we don't have a Dem-on-Dem fight where we split the vote and let Steve Knight take back his old seat," out LA County Democratic Party Chair Mark Gonzalez told the LA Daily News.
However, Smith is largely unknown in the SoCal LGBTQ community. Jane Wishon, Chair at Westside Democratic Headquarters and Political Vice President at Stonewall Democratic Club, is trying to remedy that with a fundraiser and meet and greet for Smith on Monday, Nov. 18 (7-10PM) at Senator Jones, 2020 Wilshire Blvd in Santa Monica (See Wishon's Facebook page.)
As the Los Angeles Blade goes to press, Gov. Gavin Newsom has not yet called for a special election to fill Hill's vacant seat. But it will take a lot of money and boots on the ground to keep that seat out of hungry Republican hands.
Democrats also want to win the 50th congressional seat, long held by indicted Republican Rep. Duncan Hunter. Pundits have him up by five points over a crowded field that includes gay talk show host Carl DeMaio and former Rep. Darrell Issa, both of whom live outside the district. Democrat Ammar Campa-Najjar is running again in the "top-two" primary, having lost by only 3.4% points in 2018 to Hunter in a district won by Trump by 15 points in 2016.
But there's an odd miasma clouding the Democratic Party. Perhaps it's weariness with all-things Trump or the ongoing whispered confusion over which presidential candidate Democrats should embrace. But for some reason, at least in Los Angeles, there is a dearth of authentic enthusiasm as the campaigns head into the holidays, even though early Feb. 3 voting by mail is just around the corner.
Democrats may have a voter registration advantage – but it won't mean much if voters stay home and don't actually vote in the March 3 Primary and Nov. 3 General Election next year.
[email protected] Coalition receives bomb threat, LAPD investigating
Officers, specialists and detectives from the Rampart Division of the Los Angeles Police Department responded and swept the building
LOS ANGELES – A bomb threat was phoned in Wednesday afternoon to the Wilshire Blvd. Koreatown offices of the [email protected] Coalition, Bamby Salcedo, the president and CEO of the non-profit organization told the Blade.
According to Salcedo, an unidentified male caller told the staff person who answered at approximately 3 pm, while delivering the threat said; "you're all going to die." The staff immediately evacuated everyone from their offices and then contacted the LAPD for assistance.
Officers, specialists and detectives from the Rampart Division of the Los Angeles Police Department responded and swept the building. A spokesperson for the LAPD confirmed that the incident is under active investigation but would make no further comment.
On a Facebook post immediately after the incident the non-profit wrote; "To ensure the safety of our clients and staff members, we ask that you please NOT come to our office."
In a follow-up post, Salcedo notified the organization and its clientele that the LAPD had given the all-clear and that their offices would resume normal operations Thursday at 9:00 AM. "Thank you for your messages and concern for our staff and community," Salcedo said.
"No amount of threats can stop us from our commitment to the TGI community," she added.
The [email protected] Coalition (TLC) was founded in 2009 by a group of Transgender and Gender nonconforming and Intersex (TGI) immigrant women in Los Angeles, California, as a grassroots response to address the specific needs of TGI [email protected] immigrants who live in the United States.
Since then, the agency has become a nationally recognized organization with representation in 10 different states across the U.S. and provides direct services to TGI individuals in Los Angeles.
In 2015, The [email protected] Coalition identified the urgent need to provide direct services to empower TGI people in response to structural, institutional, and interpersonal violence, and the Center for Violence Prevention and Transgender Wellness was born.
Since then, the organization has secured funding from the state and local government sources as well as several private foundations and organizations to provide direct services to all TGI individuals in Los Angeles County (LAC).
TLC's primary focus is to change the landscape of access to services for TGI people and provide access to comprehensive resource and services that will improve the quality of life of TGI people.
Mayor Garcetti selects Kristin Crowley to become city's next fire chief
Kristin Crowley already made history within the LAFD when she became the city's first female fire marshal in 2016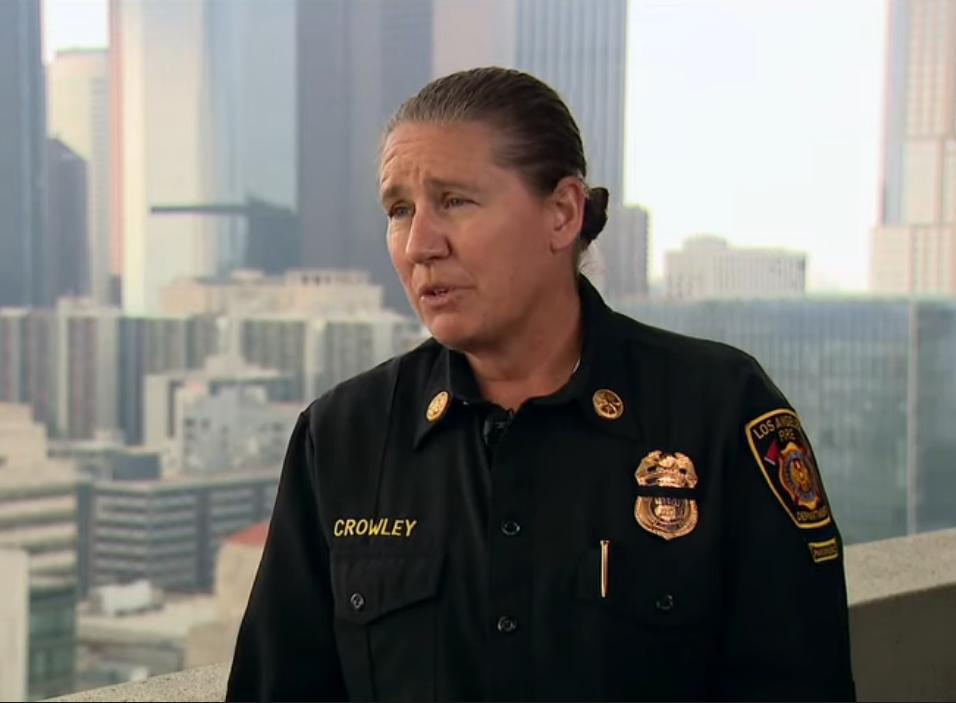 LOS ANGELES – Los Angeles Mayor Eric Garcetti nominated Deputy Chief Kristin Crowley to be the first woman to lead the Los Angeles Fire Department Tuesday. She would replace Chief Ralph Terrazas, who retires in March.
"I am honored and humbled by the opportunity to be the next fire chief of the Los Angeles City Fire Department and to lead the department into the future," Crowley said during the press conference event. "We will focus our efforts on increasing our operational effectiveness, enhancing firefighter safety and well-being, and fully commit to fostering a diverse, equitable, and inclusive culture within the LAFD."
The Los Angeles City Council will be required next in the process to confirm the appointment.
"Throughout her distinguished career, Kristin Crowley has proven her brilliance, determination and bravery on the job again and again," the mayor said. "There is no one better equipped to lead the LAFD at this moment than Kristin."
City News Service reported that Crowley took the firefighters' exam in 1998 and placed among the top 50 scores out of 16,000 applicants, according to the department. During her 22 years at the department, she rose through the ranks as firefighter, firefighter paramedic, engineer, fire inspector, captain I, captain II, battalion chief, assistant chief, fire marshal and deputy chief.
Crowley already made history within the LAFD when she became the city's first female fire marshal in 2016.
Mayor Garcetti names 1st female LAFD fire chief:
LAPD Deputy Chief Emada Tingirides on reducing violence
Rising violent crime is affecting cities across the U. S.- LA is no exception as homicides & shooting victims up by approximately 50 percent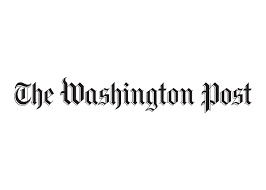 WASHINGTON – Rising violent crime is affecting cities across the United States. Los Angeles is no exception, with homicides and shooting victims both up by approximately 50 percent compared to 2019.
Emada Tingirides, deputy chief of the Los Angeles Police Department, joined Washington Post Live with Post criminal justice reporter Tom Jackman on Wednesday, Jan. 12 to discuss new recommendations for reducing violence in cities – including her own.
Some areas included recommendations published in a new report by the Council on Criminal Justice Violent Crime Working Group on how to effectively reduce violence in cities.
"One of our recommendations is to ensure that our city leaders agree with this type of work – like in Los Angeles. We have the Mayor's Office of Gang Reduction & Youth Development. There is a direct report to the Los Angeles mayor as it relates to our intervention and prevention efforts in our city. The solutions can be implemented throughout this country. They are based in relationships, in coordination," Tingirides told the Post.
Tingirides told the Post that officials need to look at the root causes of rising rates of homicides in cities like Los Angeles. "Mental health…post-traumatic stress…those are things that strategic enforcement alone can't solve…"
LAPD's Deputy Chief noted that in discussions of violent crime, the voices of the victims are left out. "Our victims need to be part of those solutions and recommendations that come from our government…a wholistic approach…to make our victims whole."
*********************
Watch the entire interview: