OAS commission holds hearing on Jamaica sodomy law challenge
Gay men have challenged country's colonial-era statute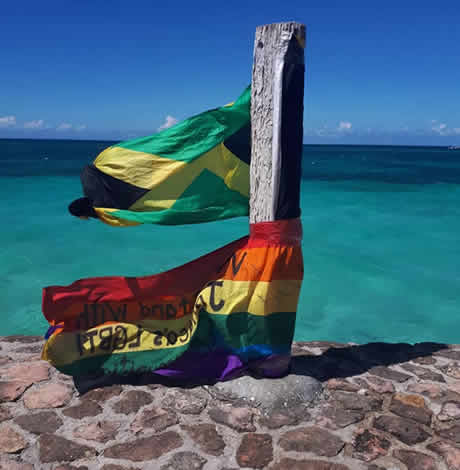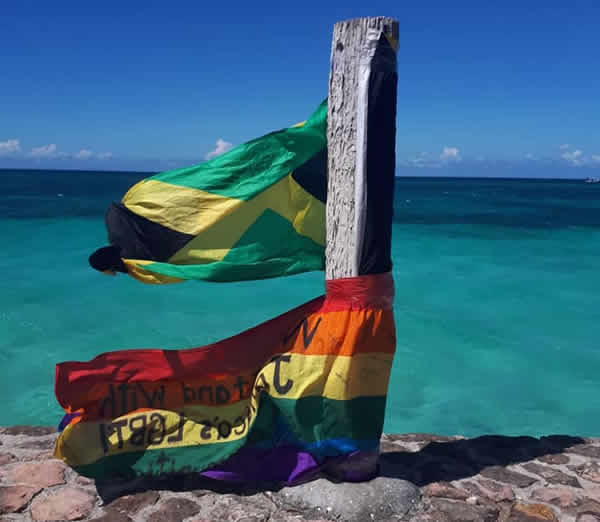 The Inter-American Commission on Human Rights on Nov. 11 held a hearing that focused on challenges to Jamaica's sodomy law.
Canadian HIV/AIDS Legal Network Senior Policy Analyst Maurice Tomlinson, AIDS-Free World Legal and Research Advisor Sarah Bosha and Samir Varma of the Thompson Hine LLP law firm spoke on behalf of two gay Jamaicans who are challenging the country's colonial-era statute that criminalizes consensual same-sex sexual relations.
A press release about the hearing notes the petitioners in the case, which was filed with the commission in 2011, remain anonymous because of "concern for their safety." Representatives of the Jamaican government did not attend the hearing.
"The root cause of our ongoing abuse and neglect by the Jamaican state as this commission has repeatedly highlighted is the presence of (an) anti-sodomy law that makes the petitioners, me and all other LGBT Jamaicans, at least in the minds of the Jamaican government and the majority of Jamaicans, unapprehended criminals with few, if any, human rights," said Tomlinson during the hearing.
Jamaica is among the dozens of countries around the world in which consensual same-sex sexual relations remain criminalized.
Javed Jaghai in 2013 challenged Jamaica's sodomy law in the country's Supreme Court, but he later withdrew his lawsuit after he and members of his family received death threats. Tomlinson, a gay Jamaican man who represented Jaghai, in 2015 filed his own lawsuit against the statute.
Tomlinson told the commission the Jamaican government earlier this month once again asked for another delay in his case.
"Justice delayed is justice denied," he said. "This commission must act to give LGBT Jamaicans justice, and I pray that you will not fail us."
The hearing took place against the backdrop of other challenges to sodomy laws in English-speaking Caribbean countries.
Gay men in Dominica and St. Vincent and the Grenadines in July filed lawsuits against their respective countries' sodomy laws.
Alexa Hoffman, a transgender activist in Barbados, along with a gay man and a lesbian woman in 2018 brought a challenge to their country's sodomy law to the Inter-American Commission on Human Rights. The Eastern Caribbean Alliance for Diversity and Equality, a regional LGBTQ advocacy group, on Nov. 1 said it plans to challenge sodomy laws in Barbados and four other Caribbean countries — St. Kitts and Nevis, Antigua and Barbuda, Grenada and St. Lucia — by the end of the year.
The government of Trinidad and Tobago has appealed a 2018 ruling that declared the country's sodomy law unconstitutional. An appeal of the Belize Supreme Court's 2016 decision that struck down the Central American nation's sodomy law is pending.
The Organization of American States, which is based in D.C., created the Inter-American Commission on Human Rights in 1959 as a way to promote human rights throughout the Western Hemisphere. The commission works closely with the Inter-American Court of Human Rights to enforce the American Convention on Human Rights.
The court in 2018 issued a landmark ruling that recognizes same-sex marriage and trans rights. Jamaica is among the OAS member states that have ratified the American Convention on Human Rights.
LA County Parks Winter Wonderland returns
Snow Days, Sled Rides, Toy Giveaways, Craft Villages, Teen Zone and More!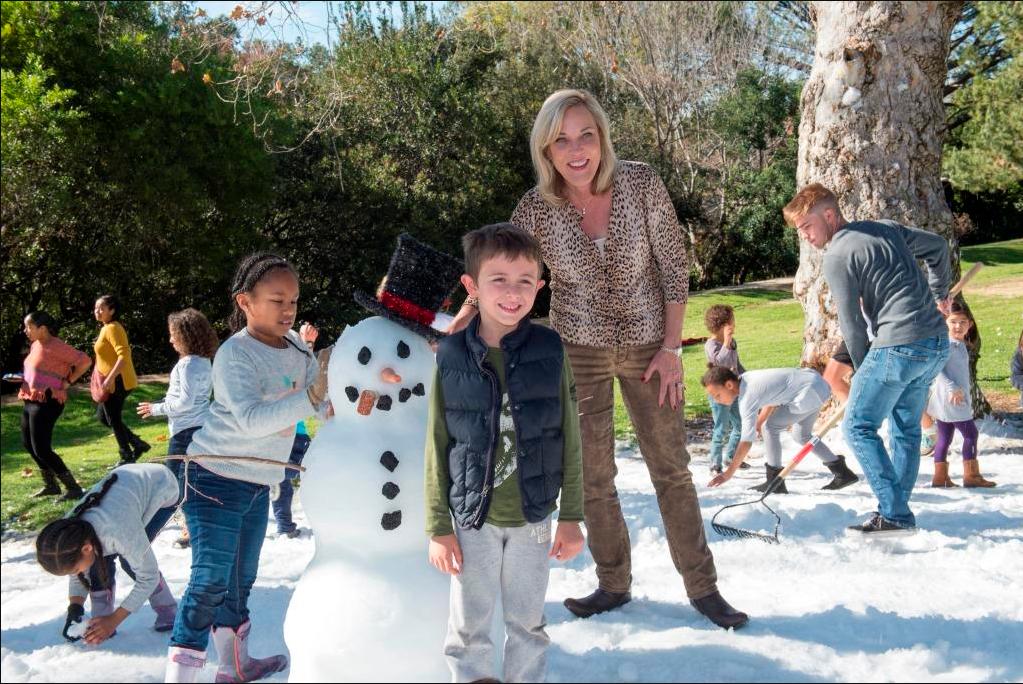 LOS ANGELES – It's Park Time L.A. County! Parks After Dark returns with an enchanting Winter Wonderland experience that will bring holiday cheer and 40 to 80 tons of snow to 34 L.A. County Parks in the month of December.
This holiday action packed celebration is for the entire family and is bigger and better than ever before, with more snow, more toys, more craft activities and more fun! All for free!
Parks After Dark Snow Patrol teams, staffed by passionate and dedicated Parks & Recreation personnel, are ready to transform local parks into wintry paradises complete with sled runs, photo opportunities, snack stations, holiday treats and a craft village where children can decorate their own holiday stocking! Families should plan to arrive early at their local park for a toy giveaway for ages 0-17, while supplies last.
New this year to the Winter Wonderland experience is a Teen Zone where young adults can enjoy their own space to hang out with their friends, create and design art, listen to music, silkscreen holiday shirts and make their own personalized Santa hat!
Also beginning this year, selected parks will double their fun with Mega Snow days, which will bring up to 80 tons of snow to Earvin "Magic" Johnson Park, Val Verde Park, Belvedere Park, El Cariso Park, Loma Alta Park, Ted Watkins Park, Roosevelt Park and Valleydale Park.
The L.A. County Parks Winter Wonderland is possible thanks to the generosity of Los Angeles Department of Social Services, Los Angeles County Department of Parks and Recreation, and the L.A. County Probation Department.
"Parks After Dark brings family, friends, neighbors and community together in their local park," County of Los Angeles Department of Parks and Recreation (DPR) Director Norma Edith García-González said. "The Winter Wonderland experience will provide youth and families a memorable snow day experience and much more to celebrate the joy of the holiday season. I am grateful to DPR Staff for all their work to bring 40 to 80 tons of snow to 34 parks this holiday season!"
Parks After Dark, launched in 2010, has proven to be a successful prevention and intervention program that provides multiple benefits to vulnerable communities, decreasing violence and crime, and increasing social cohesion and community well-being. In 2018, Parks After Dark was recognized by the National Recreation and Park Association, which presented L.A. County Parks and Recreation with is Best in Innovation award.
For more information on Parks After Dark Winter Wonderland, visit https://parks.lacounty.gov/winterpad
Locations, dates, and times for Parks After Dark Winter Wonderland are listed below:
Friday, Dec. 2
Col. Leon H. Washington Park – 8908 S. Maie Ave., Los Angeles (4-8 p.m.)
Mary M. Bethune Park – 1244 E. 61st St., Los Angeles – (4-8 p.m.)
Charter Oak Park – 20261 E. Covina Blvd., Covina – (4-8 p.m.)
Pamela County Park – 2236 Goodall Ave., Duarte – (4-8 p.m.)
Saturday, Dec. 3
Eugene A. Obregon Park – 4021 E. First St., Los Angeles – (12-4 p.m.)
City Terrace Park – 1126 N. Hazard Ave., East Los Angeles – (4-8 p.m.)
Earvin "Magic" Johnson Park – 905 E. El Segundo Blvd., Los Angeles (12-4 p.m.) (Mega Snow)
George Washington Carver Park – 1400 E. 118th St., Los Angeles – (4-8 p.m.)
Val Verde Community Regional Park – 30300 W. Arlington Rd., Val Verde
(12-4 p.m.) (Mega Snow)
Belvedere Community Regional Park – 4914 E. Cesar Chavez Ave., Los Angeles
(4-8 p.m.) (Mega Snow)
Friday, Dec. 9
Adventure Park – 10130 S. Gunn Ave., Whittier – (4-8 p.m.)
Sorenson Park – 11419 Rose Hedge Dr., Whittier – (4-8 p.m.)
Saybrook Park – 6250 E. Northside Dr., East Los Angeles – (4-8 p.m.)
Jesse Owens Community Regional Park – 9651 S. Western Ave., Los Angeles –
(4-8 p.m.)
Saturday, Dec. 10
El Cariso Community Regional Park – 13100 Hubbard St., Sylmar – (12-4 p.m.) (Mega Snow)
Loma Alta Park – 3330 N. Lincoln Ave., Altadena – (4-8 p.m.)
Helen Keller Park – 12521 S. Vermont Ave., Los Angeles – (12-4 p.m.)
Athens Park – 12603 S. Broadway, Los Angeles – (4-8 p.m.)
San Angelo Park – 245 S. San Angelo Ave., La Puente – (12-4 p.m.)
Bassett Park – 510 N. Vineland Ave., La Puente – (4-8 p.m.)
East Rancho Dominguez Park – 15116 S. Atlantic Ave., Compton – (12-4 p.m.)
Ted Watkins Memorial Park – 1335 E. 103rd St., Los Angeles – (4-8 p.m.)
(Mega Snow)
George Lane Park – 5520 W Ave L-8, Quartz Hill (4-8 p.m.)
Friday, Dec. 16
Ruben F. Salazar Park – 3864 Whittier Blvd., Los Angeles (4-8 p.m.)
William Steinmetz Park – 1545 S, Stimson Ave., Hacienda Heights – (4-8 p.m.)
Amigo Park – 5700 S. Juarez Ave., Whittier – (4-8 p.m.)
Amelia Mayberry Park – 13201 E. Meyer Rd., Whittier – (4-8 p.m.)
Saturday, Dec. 17
Stephen Sorenson Park – 16801 E. Avenue P, Lake Los Angeles (12-4 p.m.)
(Mega Snow)
Jackie Robinson Park – 8773 E. Avenue R, Littlerock – (4-8 p.m.)
Mona Park – 2291 E. 121st St., Compton (12-4 p.m.
Franklin D. Roosevelt Park – 7600 Graham Ave., Los Angeles – (4-8 p.m.)
(Mega Snow)
Rimgrove Park – 747 N. Rimgrove Dr., La Puente – (12-4 p.m.)
Allen J. Martin Park – 14830 E. Giordano St., La Puente – (4-8 p.m.)
Valleydale Park – 5525 N. Lark Ellen Ave., Azusa – (4-8 p.m.) (Mega Snow)