Anti-LGBTQ hate crimes in El Salvador on the rise
President Nayib Bukele has not publicly condemned murders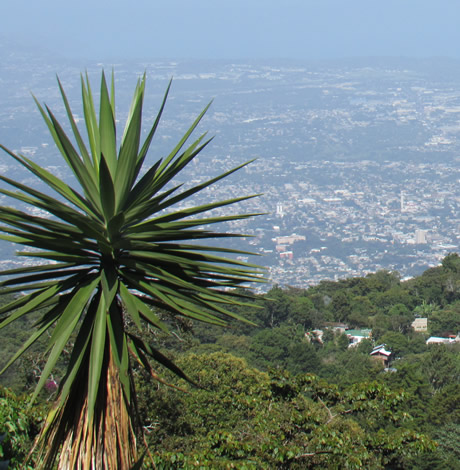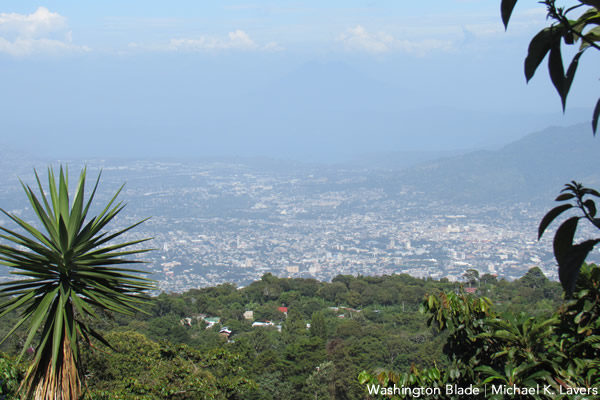 Editor's note: The Los Angeles Blade published a Spanish version of this story on Nov. 21.
SAN SALVADOR, El Salvador — Anti-LGBTQ hate crimes in El Salvador have increased over the last two months.
Unknown suspects in a vehicle on Oct. 27 stabbed Anahy Miranda Rivas, a 27-year-old transgender woman, with a knife on Los Héroes Boulevard in San Salvador and dragged her to death.
The body of Jade Camila Díaz, a trans community leader in Morazán department, was found floating in the Torola River on Nov. 9, three days after she was reported missing. The murder of Victoria, 44, who was brutally killed, was reported on Nov. 16. The body of Oscar Cañenguez was found the next day near San Vicente's market.
The country's LGBTQ organizations remain on alert and they have not stopped their constant social media condemnations of the rise in the number of these cases against the LGBTQ community.
"What is happening @FGR_SV @PresidenciaSV? We demand concrete actions! Enough LGBTI deaths!," Erick Ivan Ortíz, an LGBTQ activist and a member of Colectivo Normal, in a tweet in which the offices of El Salvador's Attorney General and president were tagged.
Culture Minister Seucy Callejas, whose ministry is charged with the inclusion of the LGBTQ community in government policies on Twitter said, "We condemn social violence, especially that which targets the most vulnerable communities."
"We are working to uncover the causes of the recent homicides," added Callejas in her statement that LGBTQ organizations and activists criticized
"The culture minister made a pronouncement by tweet and refers to LGBTI people as most vulnerable communities, noting her discomfort with us," William Hernández, director of Asociación Entre Amigos, told the Los Angeles Blade.
A trans woman's disappearance in Santa Ana became public after these crimes against the LGBTQ community took place. This case is the one to which the El Salvador's attorney general referenced, clarifying a person had been detained for having committed a crime.
"The prosecutor gave more importance to the crime," Hernández told the Blade. "It was as though they implied that they kill us because we are involved in illegal activities and not because of LGBTIphobia."
Assemblyman Josué Godoy, a member of the Republican Nationalist Alliance (ARENA) party who represents Santa Ana department, on social media declared, "We have seen over these last few days a series of hate crimes against the LGBT community, primarily against trans women. We must act." He urged the State to condemn these crimes and act with respect to them.
El Salvador's human rights ombudsman, via a statement from Julio Guillermo Bendec, condemned anti-LGBTQ hate crimes and said through outrage and social pressure the State must act to curb violence and discrimination against this segment of the community. At the same time, he urged authorities to undertake actions necessary to prevent these events that continue to happen.
The U.N. in El Salvador, which also wanted to show its solidarity with the LGBTQ community, on Wednesday issued a statement via social media and a poster.
"The U.N. system in El Salvador makes a call to national authorities who are charged with investigating these crimes that they punish those responsible, consider transphobia as an aggravating factor, and take urgent measures to prevent more acts of violence based on prejudice and hate towards the LGBTI community," said the U.N. in El Salvador.
President Nayib Bukele as of deadline had still not issued an official statement or comment on his social media pages about these crimes against the LGBTQ community. Some may see this silence as a setback to the work that organizations have been doing for many years.
"The quality of life conditions for the LGBTI community for which we have been working for many years are falling apart for many people," Hernández told the Blade. "They possibly think we have not achieved much, but we must keep fighting as long as changes don't come from the State."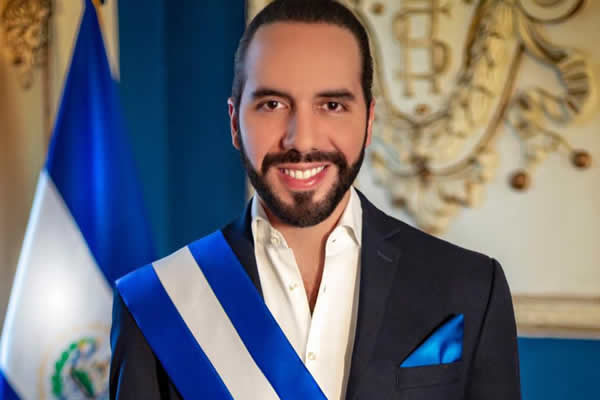 Nebraska to force "non-affirming therapy" on trans kids
In guidelines released by the state, trans youth will have many requirements to start care, including one likened to conversion therapy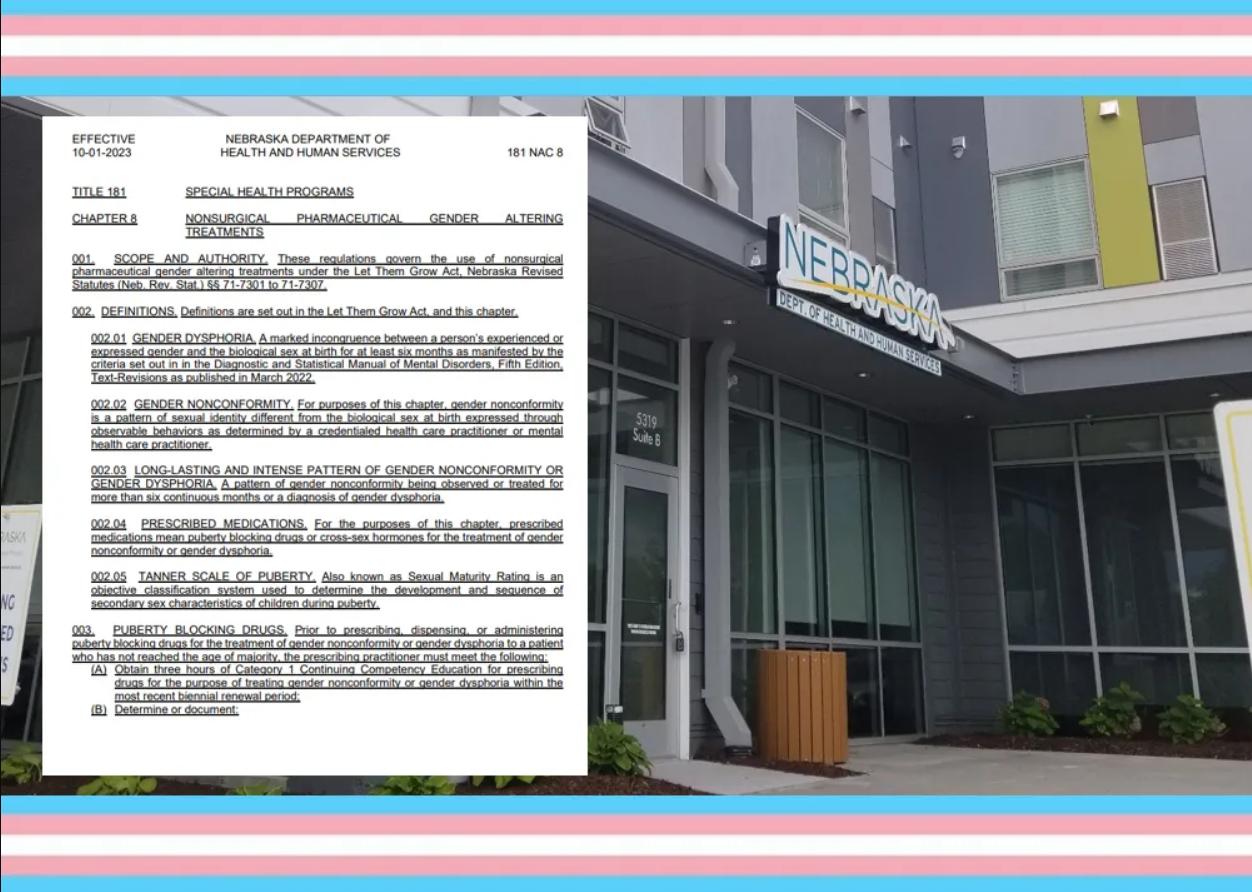 Editor's note: Important update- The regulations have been removed from the website but can be found in an archive here.
By Erin Reed | LINCOLN, Neb. – A new set of regulations released on Monday morning by the Nebraska Department of Health and Human Services spells out several new restriction on transgender youth in the state.
The restrictions, allowed under a new law passed by the Nebraska legislature this year, would curtail gender affirming care for those under the age of 19, the age of majority in the state. While several restrictions are poised to create hurdles for those seeking care, one in particular stands out as especially troubling: a mandate that all trans youth seeking treatment undergo five months of therapy that is "not in a gender affirming context," a nod to a novel form of conversion therapy championed by those opposed to gender-affirming care.
The new regulations delineate a series of hurdles that transgender youth must navigate to access care. One rule, for instance, mandates that trans youth must have been fully out and living as their gender identity for six months prior to treatment, a throwback to an archaic and decades-old standard of care. This standard was discarded following criticisms that requiring transgender individuals to present as their gender identity, before hormones could facilitate such presentation, was psychologically painful and not linked to improved outcomes. Another stipulation demands that only a trans youth's parents may collect their prescription, which must be labeled for gender dysphoria. Additionally, these youth must be handed obligatory medical misinformation forms, proclaiming the medication to be risky and promoting "alternatives" to care.
Most troublesome, however, is a particular regulation on the mental healthcare of transgender youth. The document states that transgender youth must obtain 40 hours of therapy, with a maximum of two such hours per week, that is "not in a gender affirming context." Read literally, this could involve forcing transgender youth to be misgendered and their old names used for months before obtaining care. Such a regulation may put therapists and providers in legal jeopardy merely for practicing the basic respect and dignity of their patients. The guidelines also state that the therapy has to probe for other "mental and physical health conditions" that the guidelines claim may be "driving the patients distress."
You can see the guidelines around therapy here:
Collectively, these guidelines champion a new form of conversion therapy dubbed "Gender Exploratory Therapy." Despite its innocuous name, this therapy seeks to explore all possible causes for a transgender person to experience gender dysphoria other than genuine transness.
It's important to highlight that the patient being transgender is never deemed an acceptable conclusion. Treatments are perpetually dangled just beyond reach until the trans youth believes they are not actually transgender, that too much time has elapsed and puberty has induced too many changes for a successful transition, or they turn 18 and age out of care.
Mirroring crisis pregnancy centers, these tactics are deployed under the pretense of "alternative care" and "neutral treatment," despite the deception inherent in the care provided. The duplicity surrounding gender exploratory therapy is evident in its founders, its practitioners, and on the Gender Exploratory Therapy Association's (GETA) own website.
One of GETA's co-founders, Lisa Marchiano, was implicated in leaked emails of a working group seeking to ban gender-affirming care nationwide. In these correspondences, she employs the far-right doxxing website Kiwifarms to relay information about a transgender activist to Fox News.
Although the GETA website presents the practice as "care without pushing a political agenda," it conspicuously displays a brief aimed at blocking Title IX anti-discrimination protections for transgender youth. Evidently, "value neutral, non-ideological care" is a misnomer for this form of therapy.
Many accounts of patients going through gender exploratory therapy can be found in a widely-viewed thread soliciting patients experiences, and the practice of delaying transition through the associated practice of "watchful waiting" is is explicitly condemned by the American Academy of Pediatrics. Because of widespread harm caused by this kind of therapy, the practice has been recognized as unethical in medical ethics journals.
Collectively, these new guidelines were put in place after the passage of LB547, the "Let Them grow Act." Fittingly with the comparisons to the way these kinds of practices are levied at those seeking abortions, the bill was a combination bill banning abortion up to 12 weeks as well while also containing the provisions allowing for these kinds of restrictions on trans youth. It passed the Nebraska legislature by a narrow supermajority after Democrats filibustered the law for three months.
These new policies were developed under the guidance of the state chief medical officer, Dr. Timothy Tesmer, an appointee by Governor Jim Pillen, who called gender affirming care "Lucifer at its finest." These policies were released on an emergency basis pending the adoption of permanent regulations and will go into effect immediately. A hearing is planned on November 28th on the permanent rules for gender affirming care under the new law.
****************************************************************************
Erin Reed is a transgender woman (she/her pronouns) and researcher who tracks anti-LGBTQ+ legislation around the world and helps people become better advocates for their queer family, friends, colleagues, and community. Reed also is a social media consultant and public speaker.
Follow her on Twitter (Link)
Website here: https://www.erininthemorning.com/
******************************************************************************************
The preceding article was first published at Erin In The Morning and is republished with permission.